본문
10 Ways to enjoy Jeju's summer <Summer again, Jeju again>
Summer has come again. Again, Jeju cannot be missed from the list of summer vacation destinations. It is not the first time to visit Jeju, but a new perspective and new senses arise for travelers in this season that came around again. Let's go to Jeju again to find gem-like destinations that you would need more than the whole summer to enjoy, including mystic Sanjeong Lake trekking, walking on desert islands where you can enjoy freedom with nobody else around, and emerald water beaches everywhere with so many different charms!
Review

2

Lookup

10,106

Share SNS

29
10 Ways to enjoy Jeju's summer

<Summer again, Jeju again>

Summer has come again. Again, Jeju cannot be missed from the list of summer vacation destinations. It is not the first time to visit Jeju, but a new perspective and new senses arise for travelers in this season that came around again. Let's go to Jeju again to find gem-like destinations that you would need more than the whole summer to enjoy, including mystic Sanjeong Lake trekking, walking on desert islands where you can enjoy freedom with nobody else around, and emerald water beaches everywhere with so many different charms!
Deep dive into the sparkling summer sea
<Surfing and marine sports>
When you see the clear and sparkling Jeju sea under the blazing sunlight, you just want to dive into the water right away. What are the ways to get away from the heat and enjoy the summer sea? There are so many ways to enjoy Jeju's summer, such as snorkeling, where you can enjoy the sea with a simple apparatus, transparent kayak experience, where you can see through the sea under your feet, surfing and paddle boarding, riding banana boats and jet skis full of thrills from the speed, and scuba diving to explore the magnificent Jeju sea.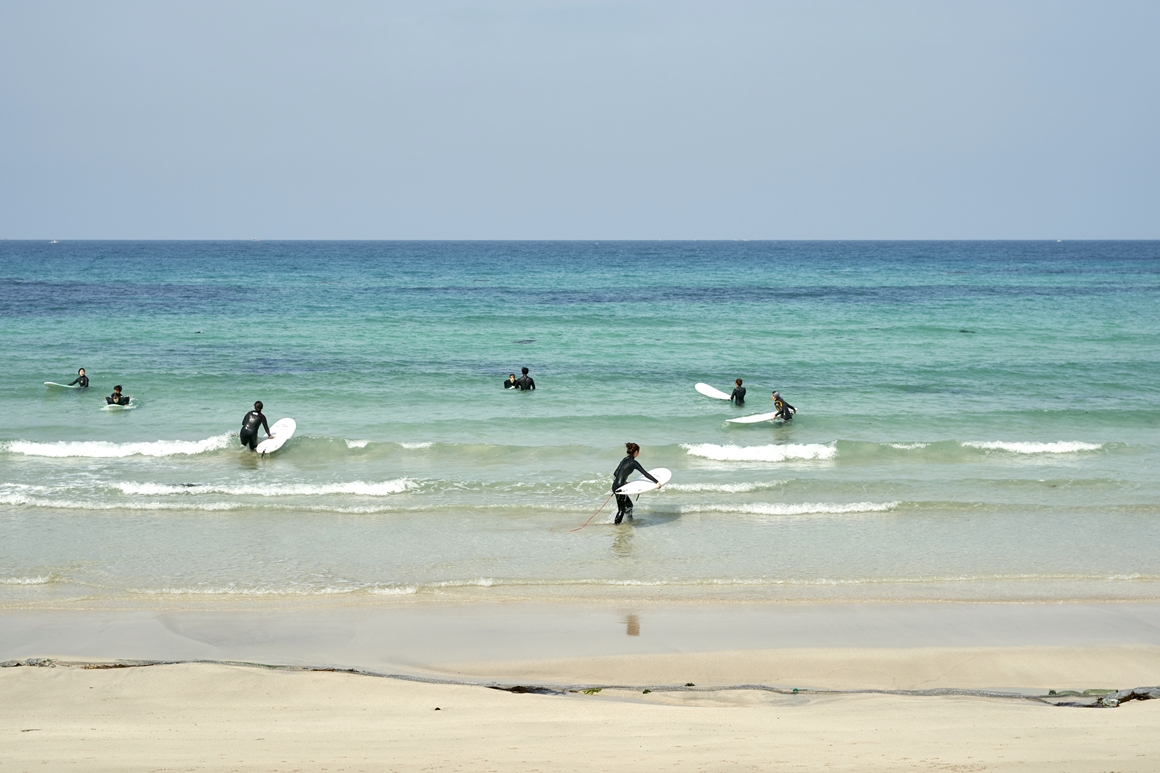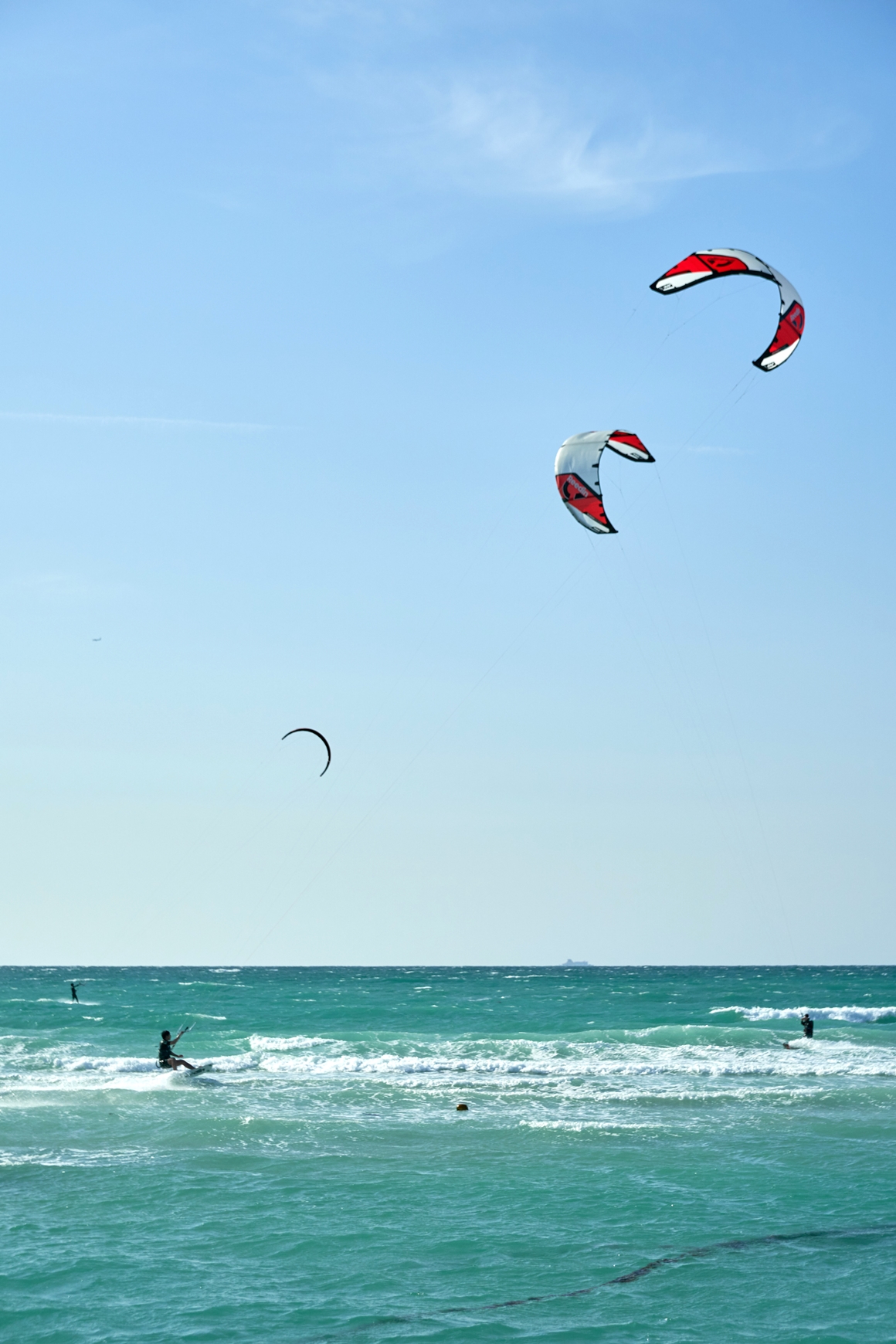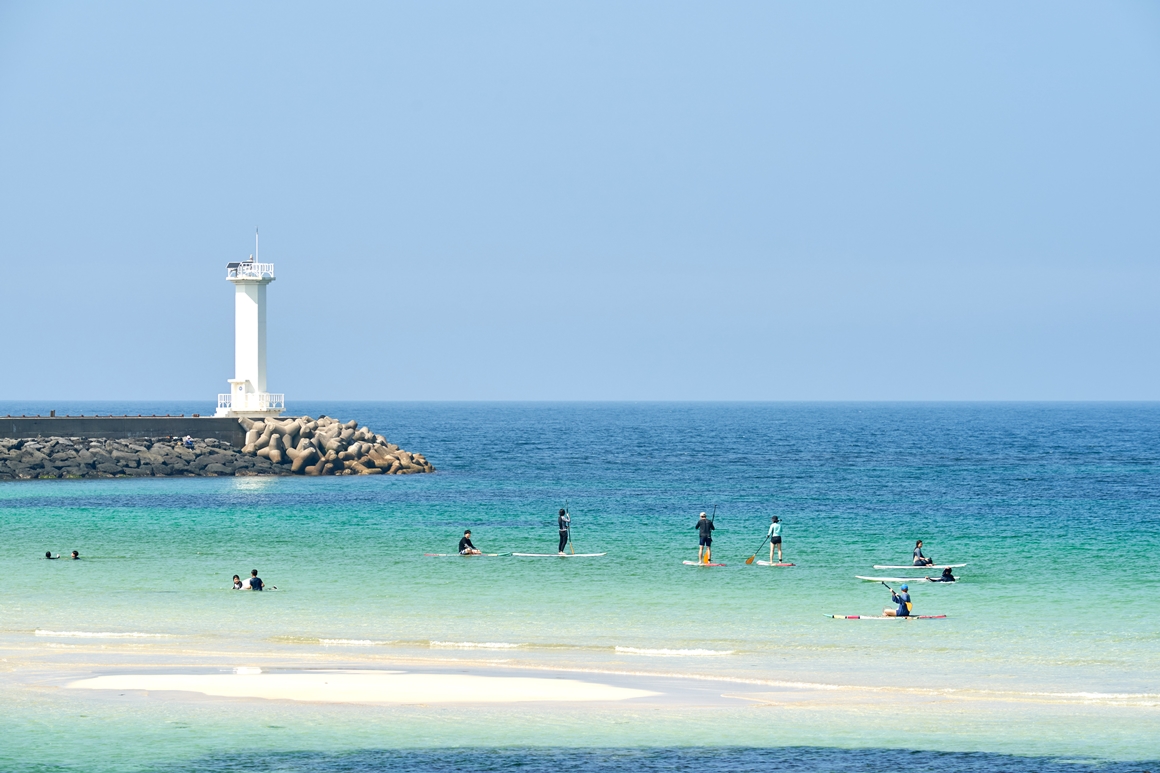 From June, Jeju's sea gets crowded with surfers. Surfing is a popular marine sport which you can enjoy at any beaches in Jesu all day long. Family tourists with children usually go to Samyang Beach. For tourists in their 20s and 30s, Hamdeok, Woljeong, and Sehwa Beaches on the east and Iho, Gwakji, Hyupjae, and Geumreung Beaches on the west are popular. And Joongmoon Beach on the south is beloved by advanced-level surfers. And surfers who want to have a private time on a quiet beach prefer Kimnyeong Beach, so find the perfect beach that suits you to enjoy summer surfing.

* Please pay extra attention to your safety on beaches where there are no lifeguards around.
Summer resorts with a beautiful sunset in the center of the city
<Samyang Beollang Port and Ihomal Lighthouse>
Samyang Beach has a long black sandy beach, which is rare in Jeju. For a long time, the black sand beach has been known to be very effective for neuralgia, arthritis, and dermatitis when you have a hot sand bath, so it is a famous place for elderly people as well. Samyang Beach is a place where Jeju's local people would love to come on hot summer nights, even in the late hours, because it has a natural swimming pool with cool spring water equipped with lighting. In addition, the Beollang Port is a hidden hotspot to enjoy the sunset and evening view. So, if you are looking for a special place on this Jeju trip, add this place to your list.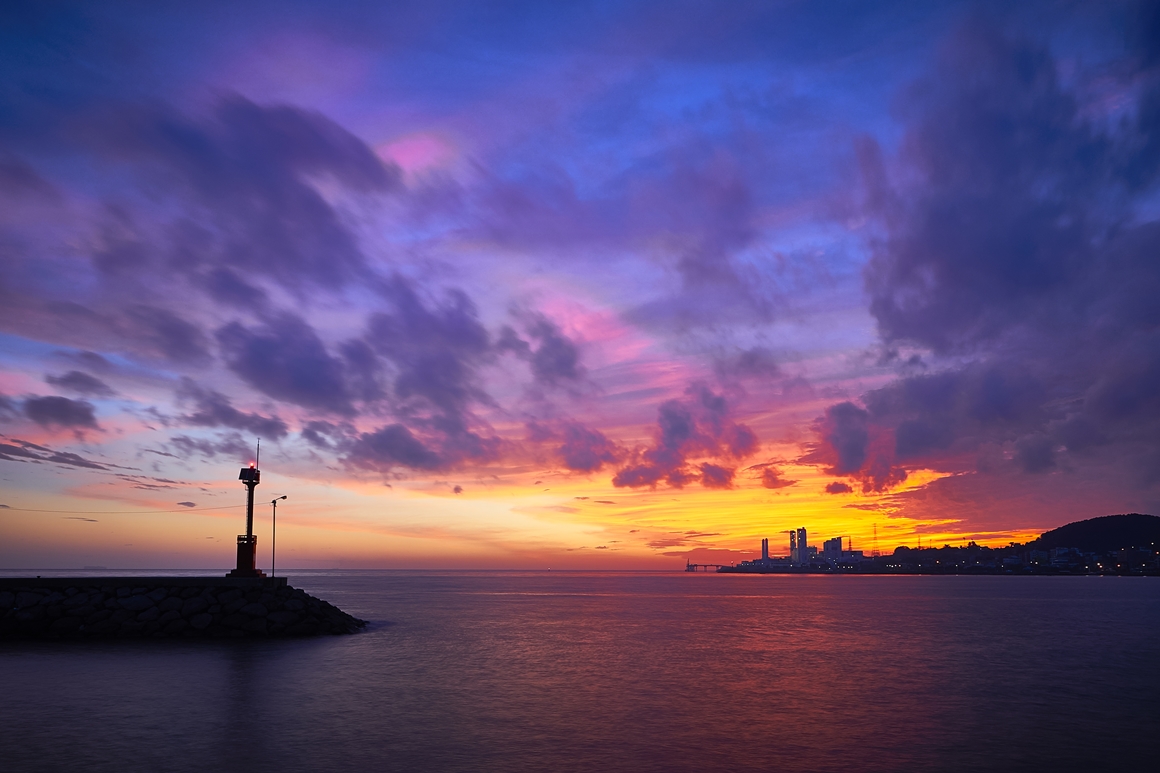 Located close to Jeju Airport, Iho Tewoo's horse-shaped lighthouse is called the wooden horse lighthouse or Ganse lighthouse and is very popular as a photogenic spot. In particular, people visit this place at sunset to take pictures because the look of the lighthouse with the sunset behind it is absolutely beautiful. It's also a beloved place for local people to go on hot summer nights to get away from the heat.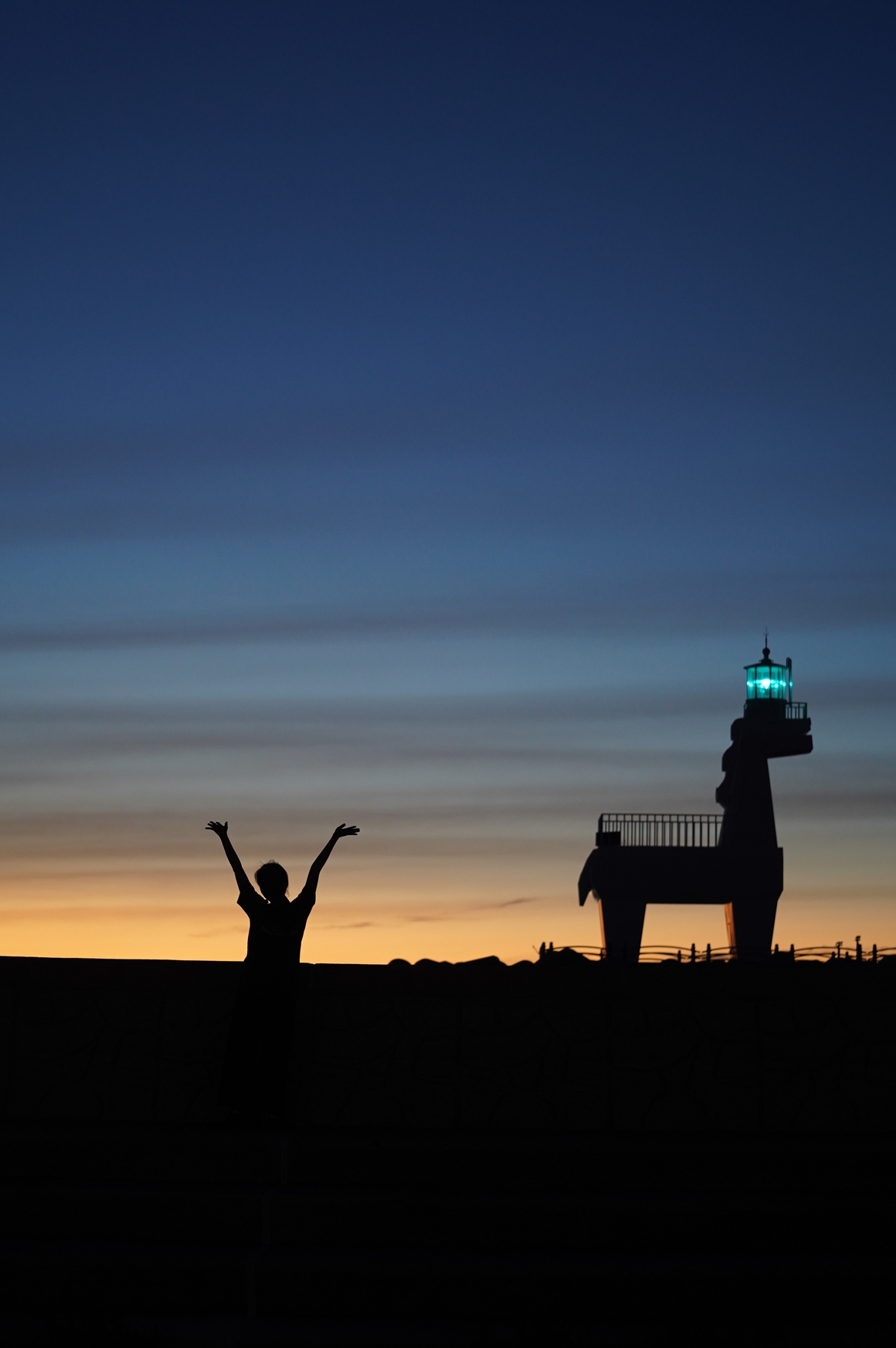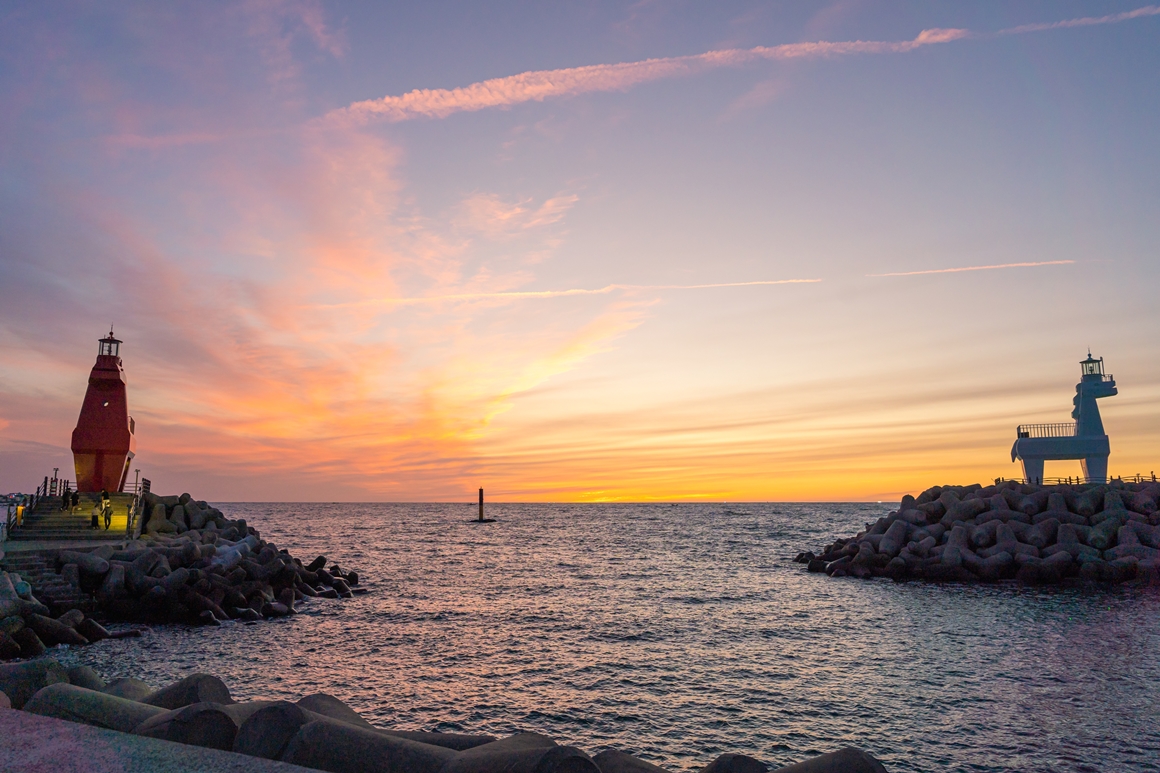 The secret island I want to keep it to myself
<Chagwi-do Island>
Being the biggest desert island in Jeju and a natural monument, Chagwi-do is a beautiful place where you can see the magnificent views of nature, with amazing shorelines and rocks of strange and fantastic shapes formed by volcanic activities. It takes about 10 minutes to get there on the Chagwi-do Cruise from Jaguri Port, which operates from 9:30am to 6pm every hour.
* Operation information and reservation: Chagwi-do Cruise(click)

Although it's a desert island, it has a well-established trekking course around the shoreline. It takes one or two hours to walk around the island, and it's the best place to feel Jeju's peace and quiet freely. Also, Chagwi-do is famous for its best fishing point. You can even enjoy the fishing experience using the fishing boats from the sushi restaurants around the port.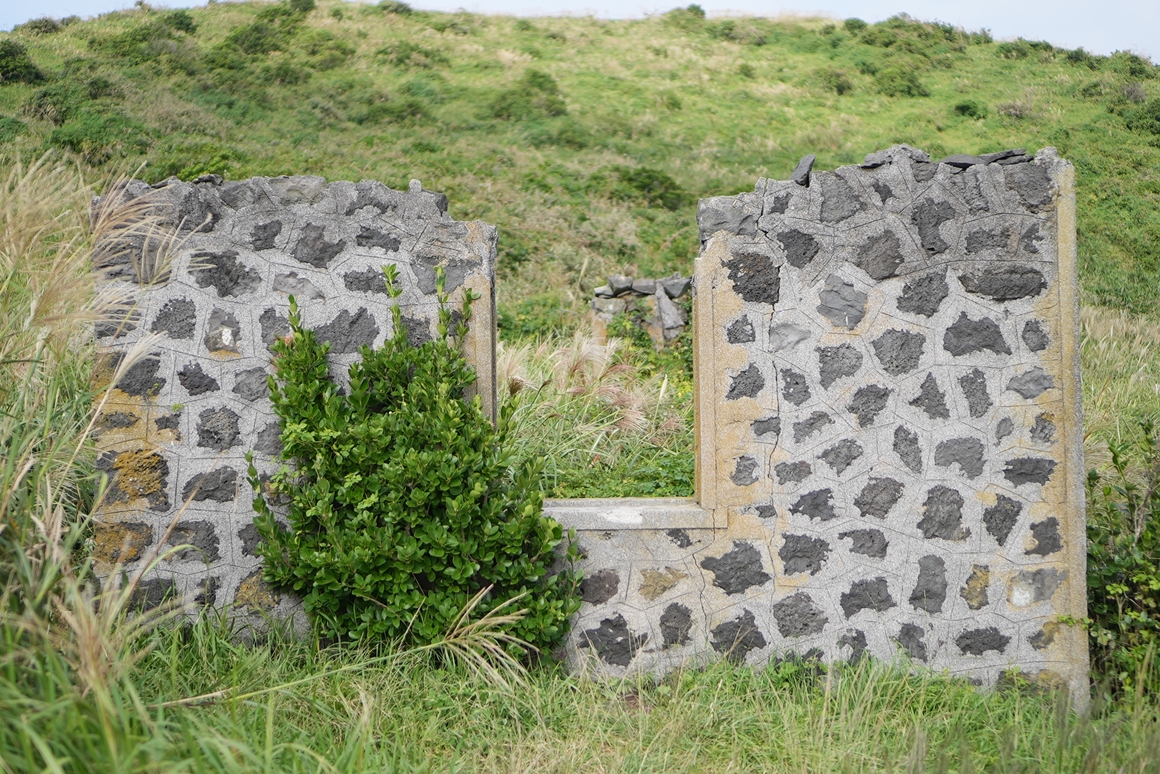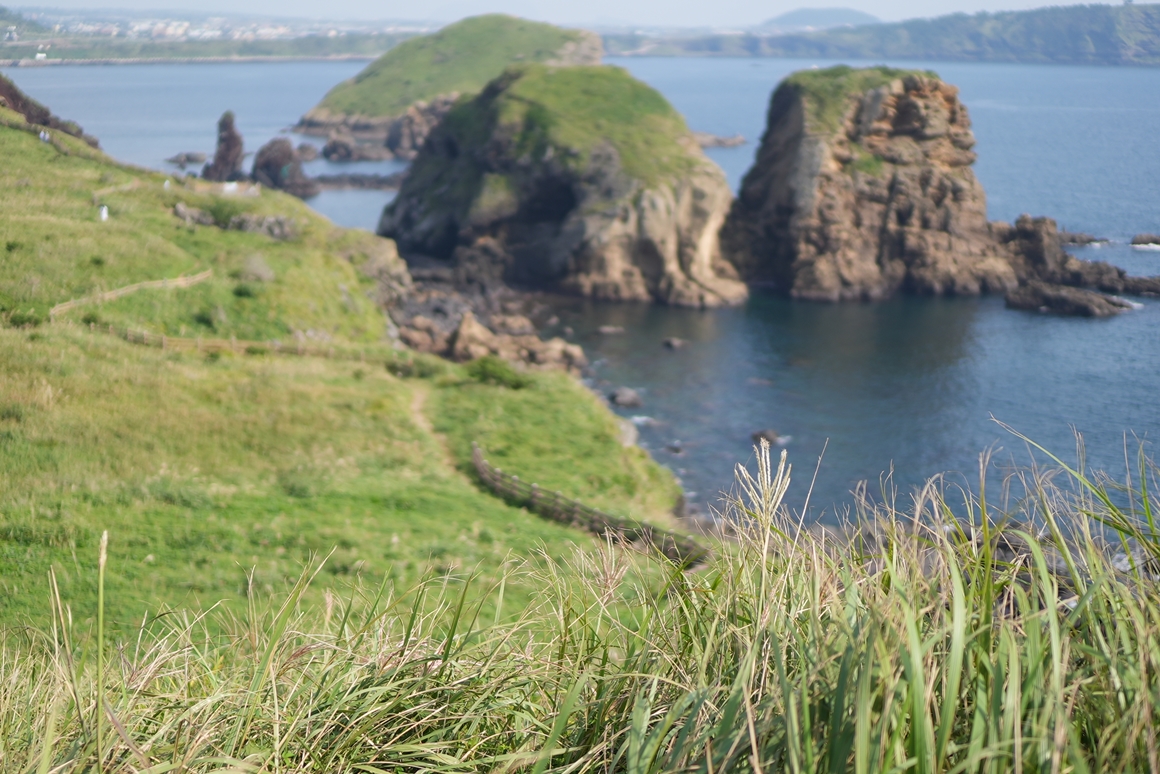 At the Jagunae Port where the Chagwi-do Cruise comes and goes, you can find the famous squid. Lots of squids laid around the port make a special scene. The half-dried squids by Chagwi-do's sea wind are unique for their chewy texture and salty and sweet taste. They are so famous that some people say they come to Chagwi-do just to buy these squids.
The reason you look forward to even the rainy season in Jeju
<Sara Oreum Sanjeong Lake>
It's the perfect place for trekking on a rainy day. Sara Orem is even more popular during the rainy season. When it's sunny and dry, the bottom of Sanjeong Lake is revealed. But after the rain, clear water fills the lake. The water filling the lake comes up about your knee, and it provides a special experience of trekking while splashing your way through the cold water. The trekking course goes from the entrance to the Sokbat shelter (takes 1 hour and 30 minutes, toilets available) through the Sara Oreum Sanjeong Lake(30 minutes) and to the observatory. Passing through the Sanjeong Lake bridge, the magnificent view of Hallasan Mountain from the observatory will take your breath away and give you the mystical feeling of walking on a cloud.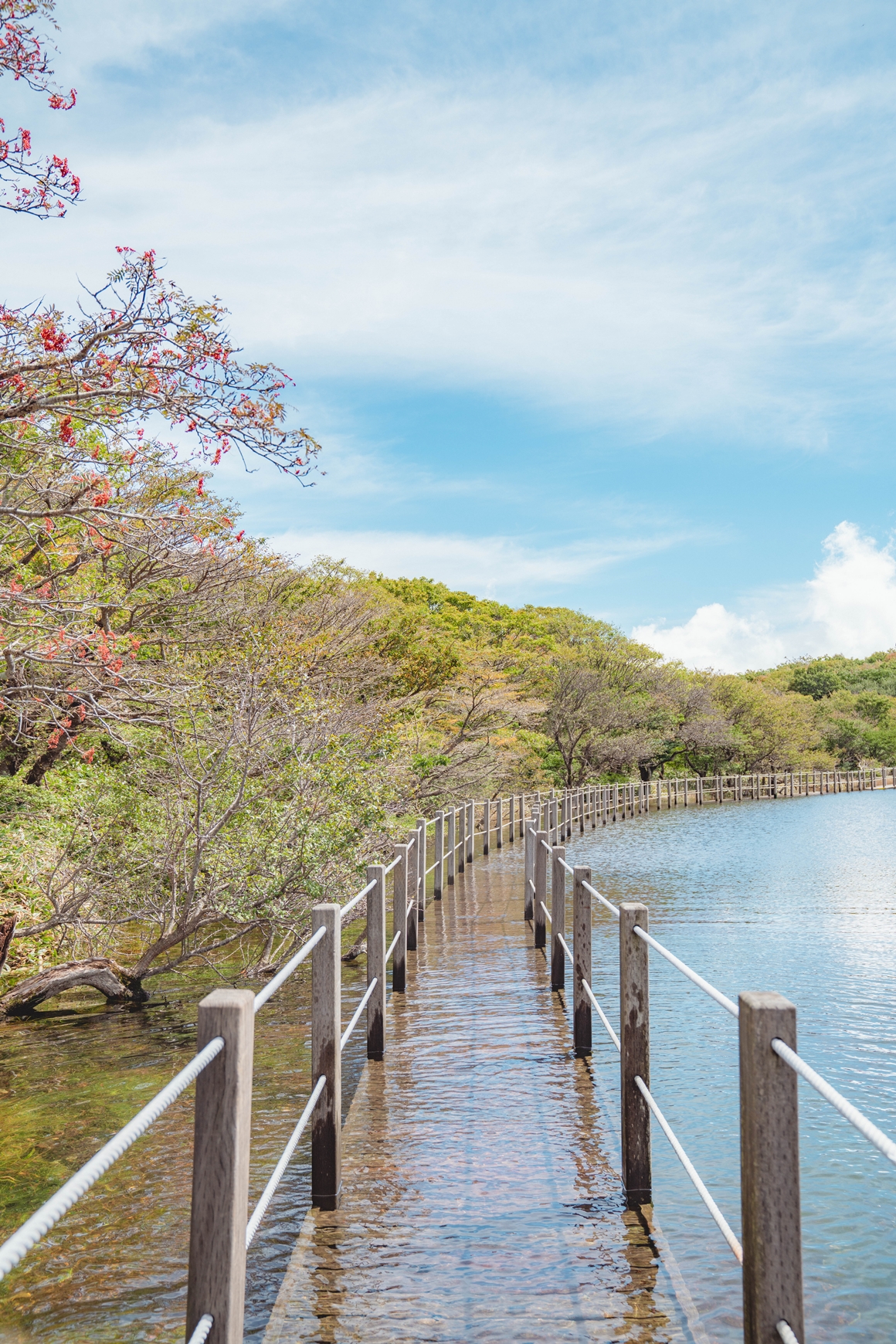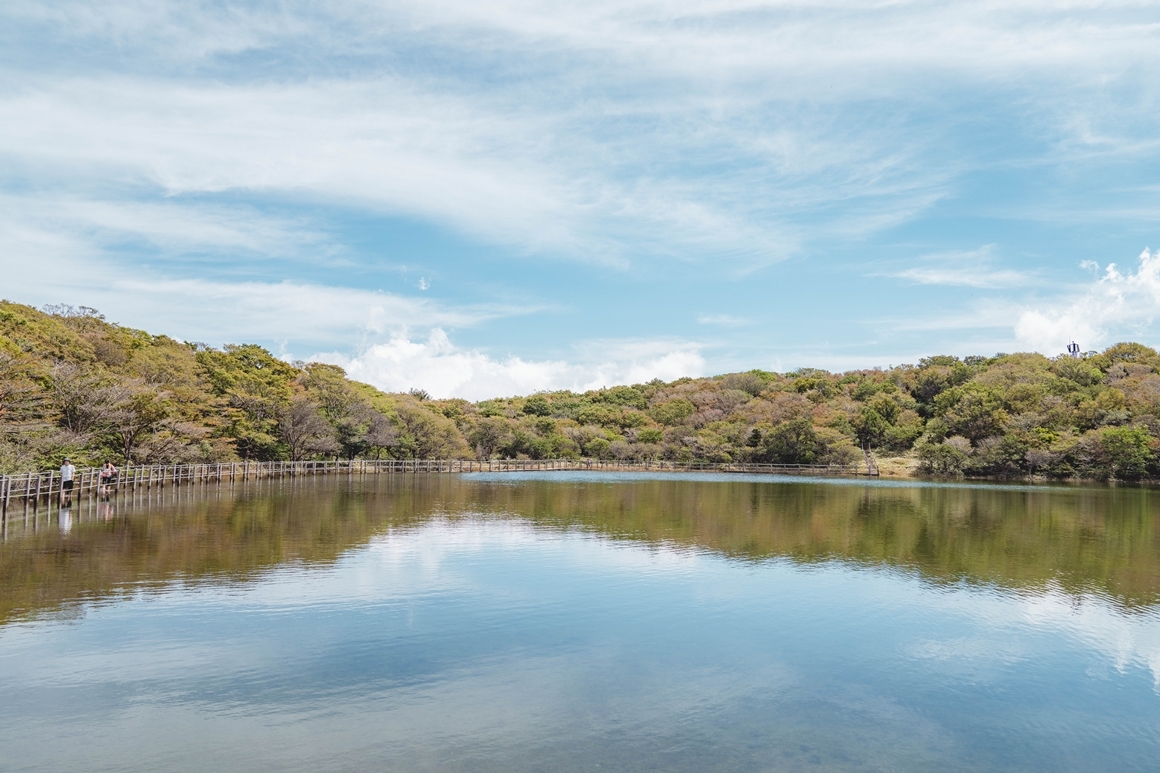 In order to visit Sara Oreum, you need to make a reservation through 'Hallasan Mountain Visit Reservation System'(click) beforehand. You need to make a reservation for the 'Seongpanak trekking path'. And since it takes about 2 hours to go to Sara Oreum (one-way), you can have a leisurely trek even if you make a reservation for 10am. One person can make a reservation for up to 4 people, and you need to show your ID (resident registration certificate in the case of children) along with the QR code delivered to you when you make a reservation on site to gain entrance to the mountain.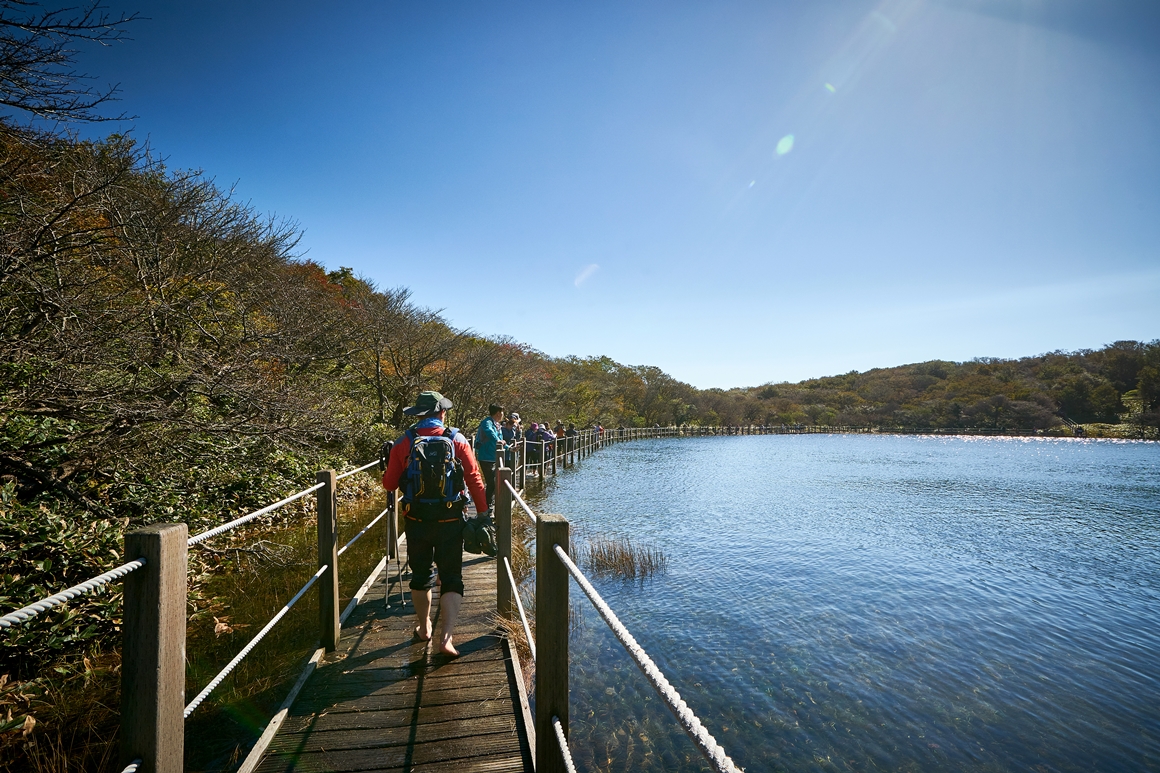 Nice places to take a break on a hot summer day
<Jeju Culture Stroll-Museum Tour>
Quietly located in the middle of Jeju's nature is Jeju Museum of Art. It is designed to make it look like it's floating above the water, just like how Jeju is on the sea. The water shadow surrounding the museum engulfs the sky, trees, and wind of Jeju and the museum itself looks like a piece of artwork. As it continuously hosts exhibitions that show the lives, culture, and art of Jeju people, a lot of visitors come to see the art.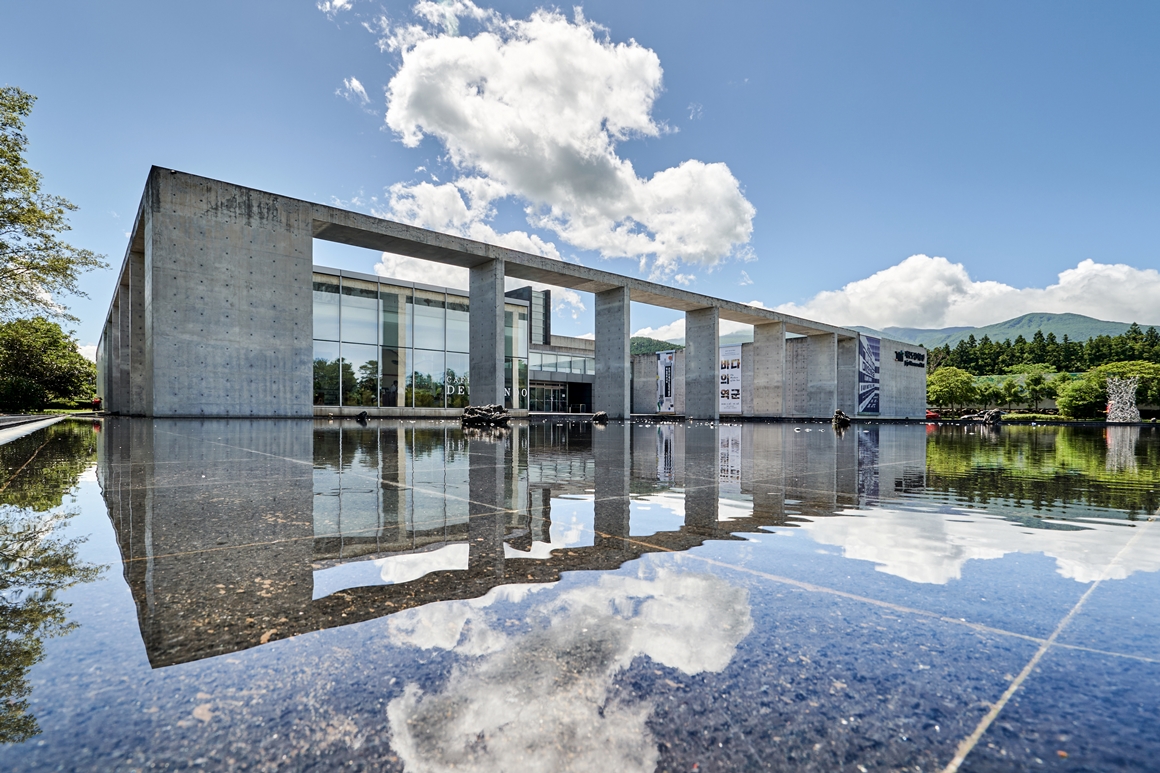 Kim Tschang Yeul Art Museum, the museum where you can see his 'Water drop paintings'. The cold vibe of the water fills up the museum. The water drops in his realistic paintings make such a fantastic illusion that they look like they're going to roll down from the canvas at any time. In the courtyard in the middle of the building, there is a sculpture consisting of three glass marbles of different sizes. On a hot summer day, the exhibition of various water drop paintings with a cool vibe will be enough to chill you out.
Taking a few steps from the Kim Tschang Yeul Art Museum, there is the Jeju Museum of Contemporary Art. Until September, you can see ≪Outside the Island—Another Look on Another Day≫ exhibition by Park Gwangjin, the 1st generation of Korean contemporary art. It consists of a series of his landscape paintings that he painted while traveling abroad, away from his 50 years of living in and painting Jeju, starting in 1964, after falling in love with the charms of Jeju nature.
Enjoy the taste for the arts in the center of the city
<Night-time opening of Jeju- mok Government Office and Seong-ahn Olle>
The Jeju-mok Government Office which holds Jeju's history and culture, opens at night until October 31 for free of charge. The monthly regular performance of Gyulim Pungak and the busking performance at the front yard of Gwandeokjeong will continue. They upgraded the lighting for this nighttime opening, so you can enjoy a fantastic night walk during your trip.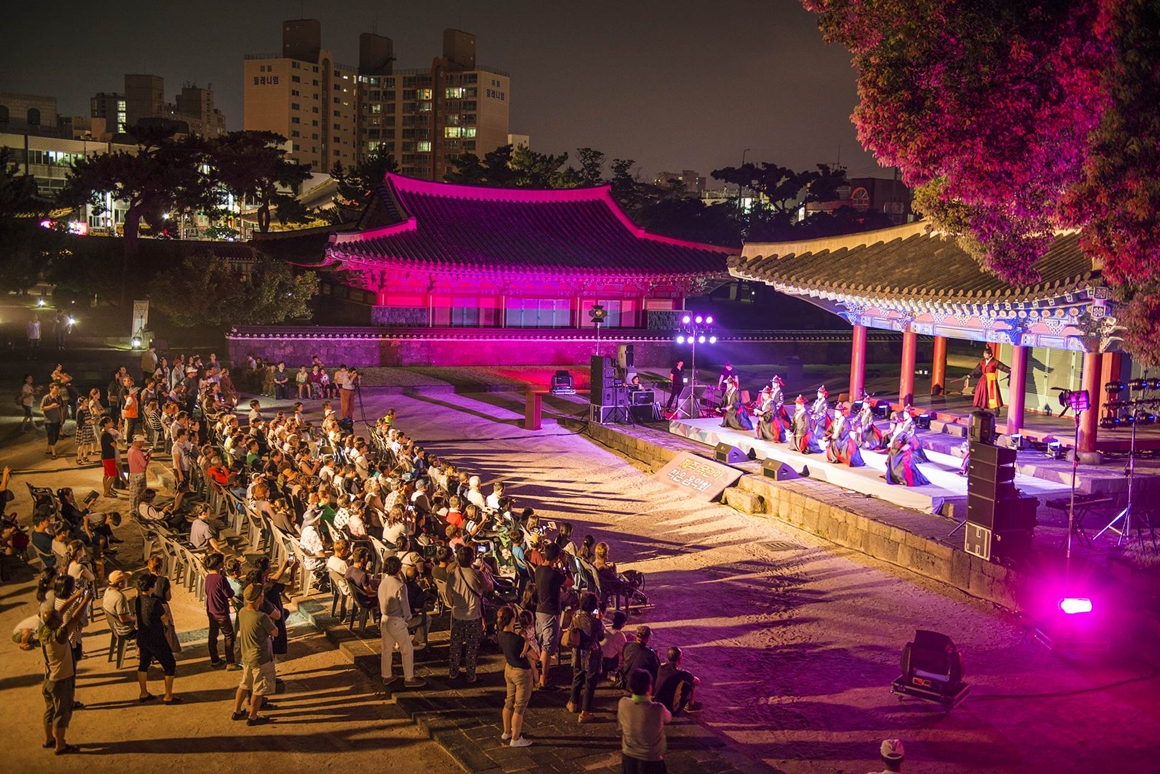 <Seong-ahn Olle> It is the Seong-ahn Olle-gil made out of the original city center area, which used to be called 'Seong-ahn' because it was surrounded by strong Jeju Seong (castle), established in corporation with Jeju Olle. Seong-ahn Olle, where you can see the major historical cultural heritages in the old Jeju Seong area, starts from Sanjicheon and passes through Geonip-dong mural street, Sanji Lighthouse, Sara-bong, Sara-bong Five-way Intersection, Dumeng-i Alley, and returns from Jeju Dongmoon Market. It's a 6km course, and it takes about 2 hours. You can follow the yellow and gray ribbons or the Seong-ahn Olle markings put on walls and telephone poles. There are three stamp places: Sanjicheon Buksugu Square's old Saemaul Geumgo (KFCC) bank, Sanji Lighthouse (one of the 16 beautiful lighthouses in Korea), and Unjudang Historic Park.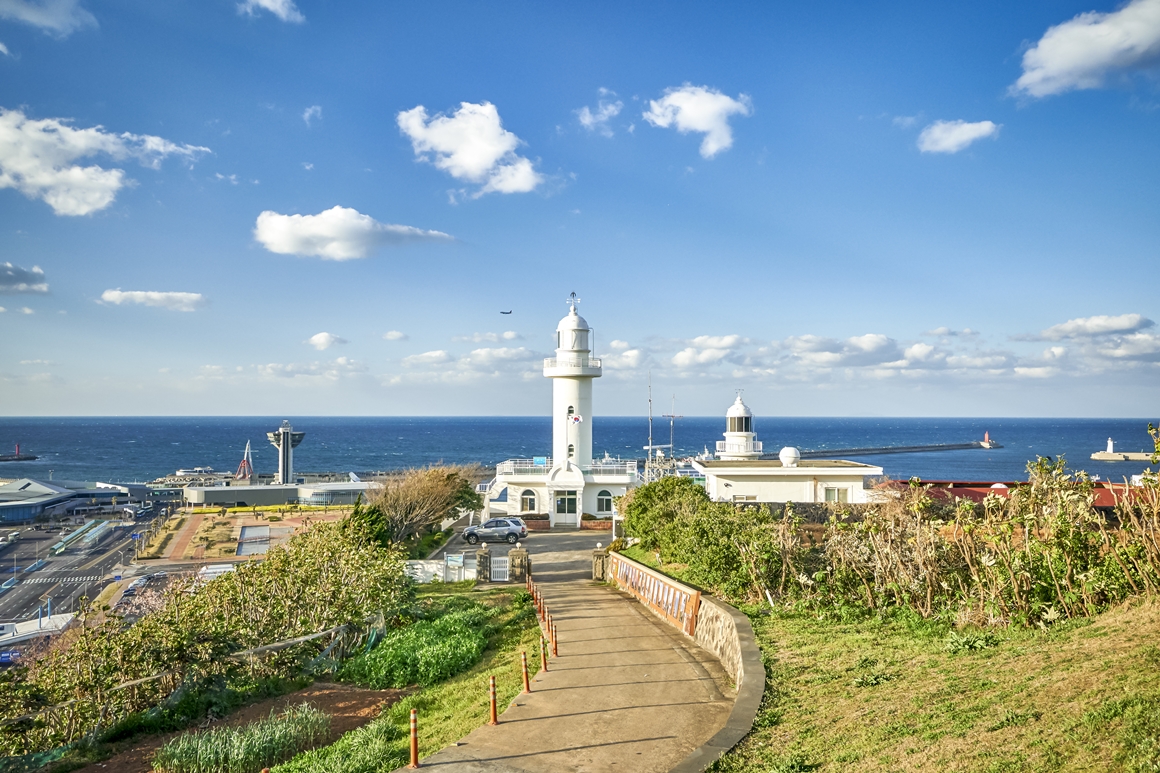 Add more value to your trip
<Jeju Beach Plogging>
There has been an active movement to try to preserve our beautiful Jeju sea. Nobody forced to do so, but more and more people are trying to practice meaningful and valuable behavior during the Jeju trip voluntarily. Plogging doesn't require any special preparation. You just pick up the trash you find on the beach while walking and keep on walking. You can easily find trash among the rocks and in the sand. From plastic bottles from abroad to fishing nets, fishing gear waste, cigarettes, or paper cups. If we put small efforts together, we can preserve the beautiful blue of Jeju's sea.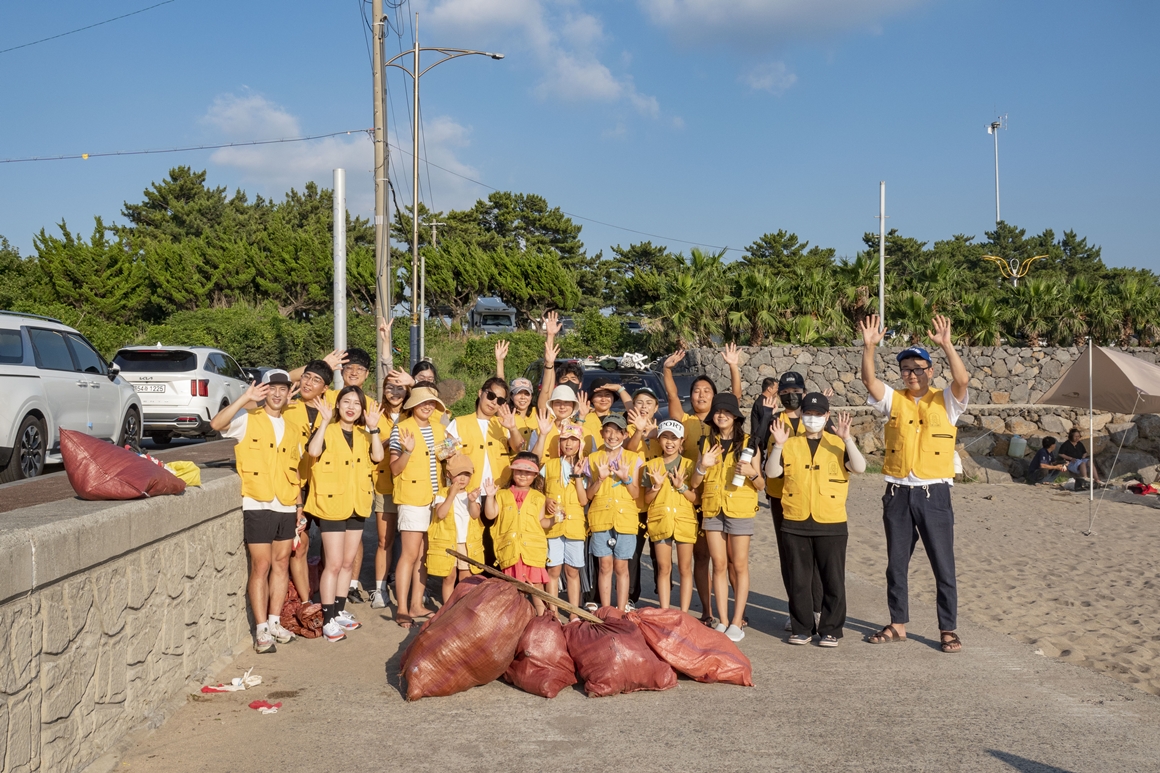 Here are some nice places for plogging recommended by Save Jeju Bada and Jeju Running Crew RC. Even if you do not participate in the plogging program, you can still do it on your own. If you go by Geumneung Beach with amazing sunset, Sagye Beach in front of the magnificent Sanbang Mountain, Pyungdae Beach between Woljeong-ri and Sehwa Beach, and Gwangchigi Beach on the way from Seongsan Ilchulbong to Seopji Koji, let's try plogging.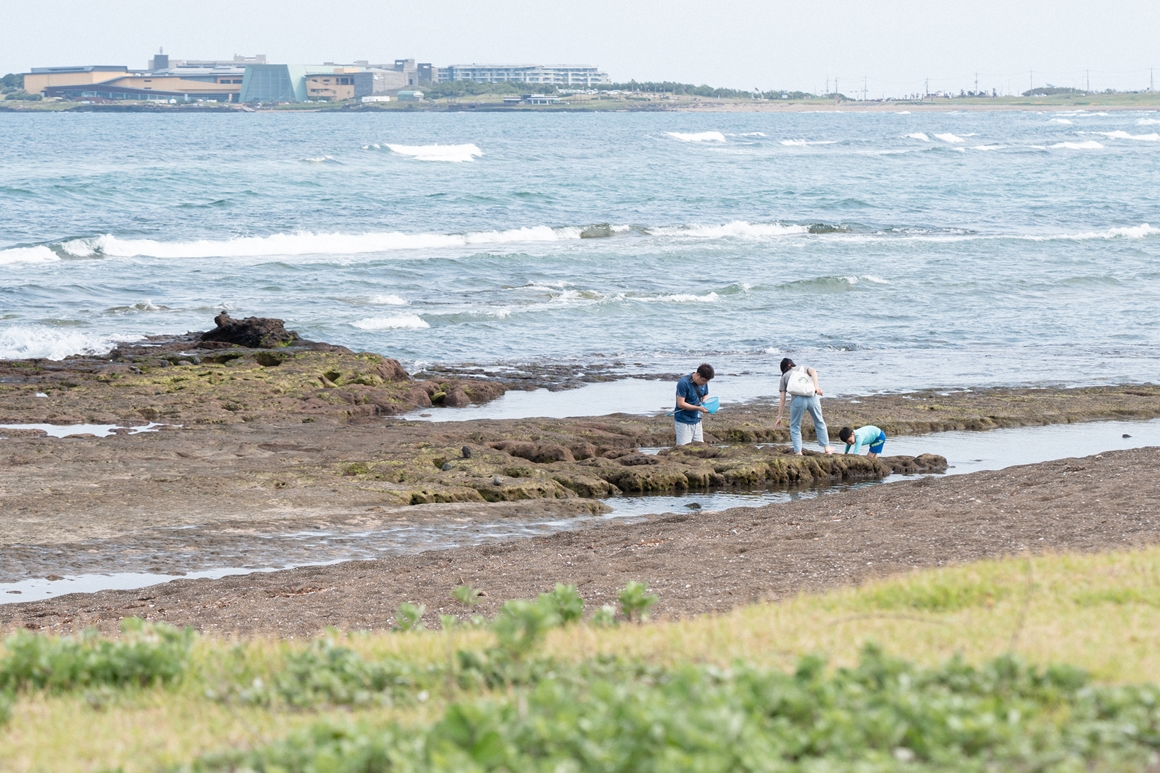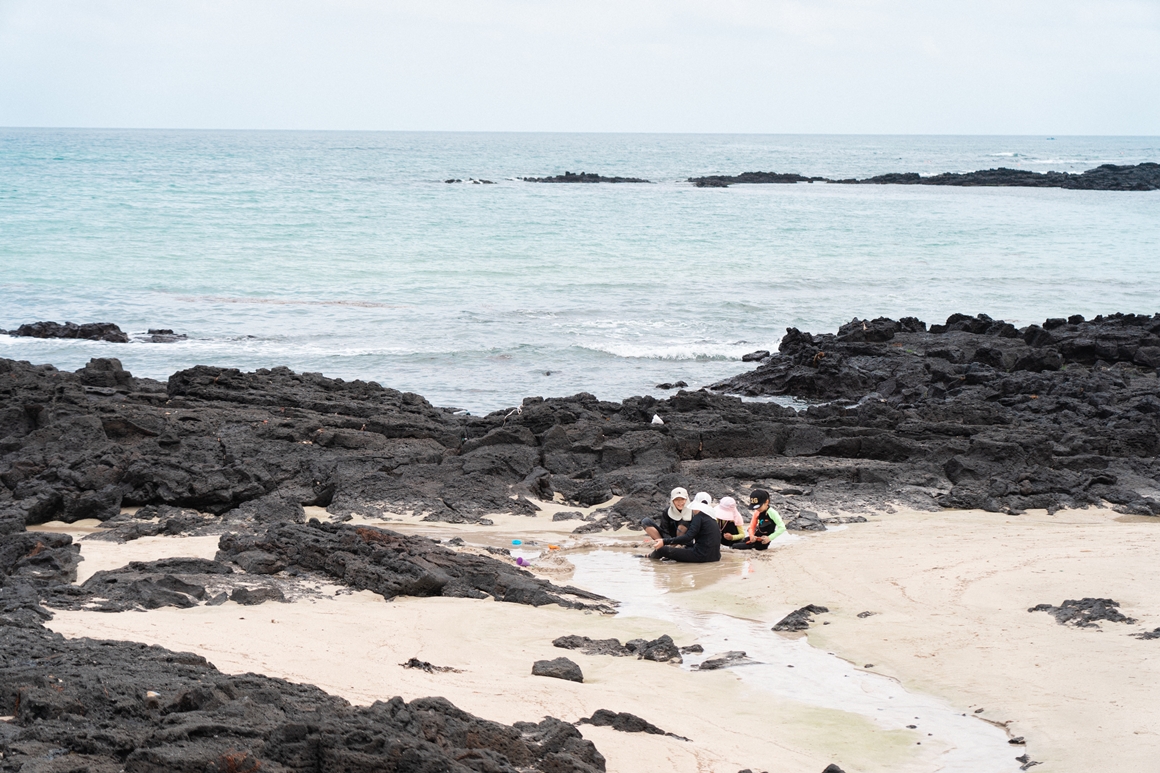 The colorful summer of Jeju, Jeju's festivals
<Iho Tewoo Filter Festival and Colorful Sanji>
<Iho Tewoo Filter Festival> will be hosted around Iho Tewoo Beach to give healing moments through filters of music, culture, and nature, just like the filter for water. For the 'Music Filter' event, nighttime busking performances will take place along with popular beach bars (7/8, 7/22, and 7/29). For the 'Culture Filter' event, the 'Iho Tewoo Jazz Festival' will be the highlight of the event for two days on 7/14 (Fri) and 7/15 (Sat). As for the 'Nature Filter' event, the SEA-Raeggi Plogging event will take place every Saturday. On the last weekend, Jeju's traditional festival, 'Iho Tewoo Festival' will take place simultaneously (7/28–7/30) with various events, such as anchovy fishing experiences, Tewoo making experiences, Haenyo torch parades, etc.

▶ Festival period: 2023. 7. 8(Sat) - 7. 30(Sat)
▶ Festival information: Instagram @filter_festival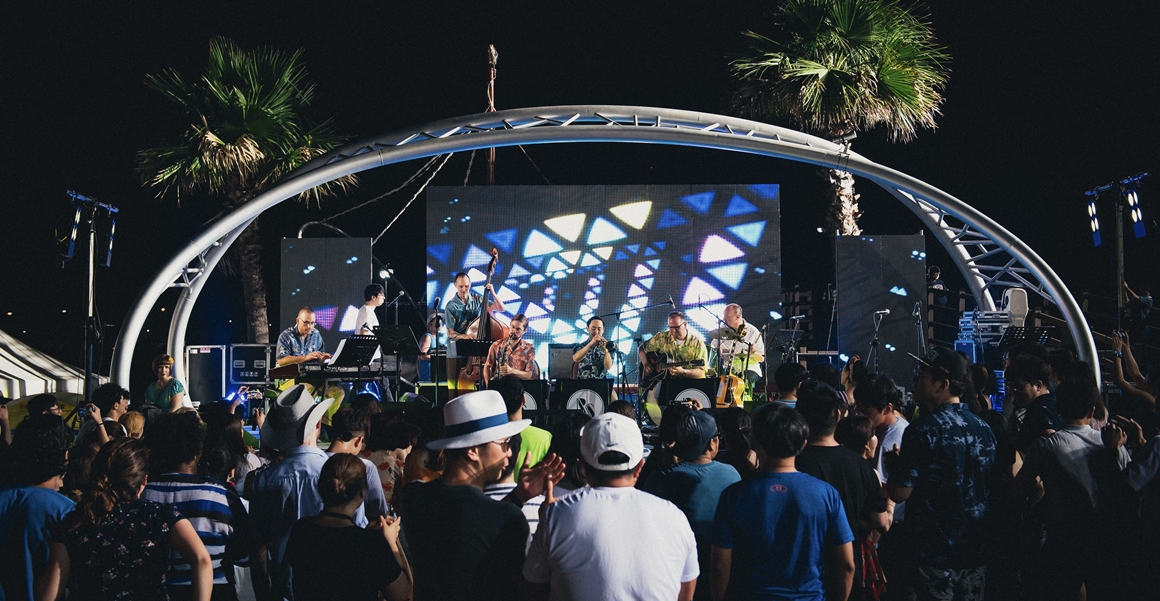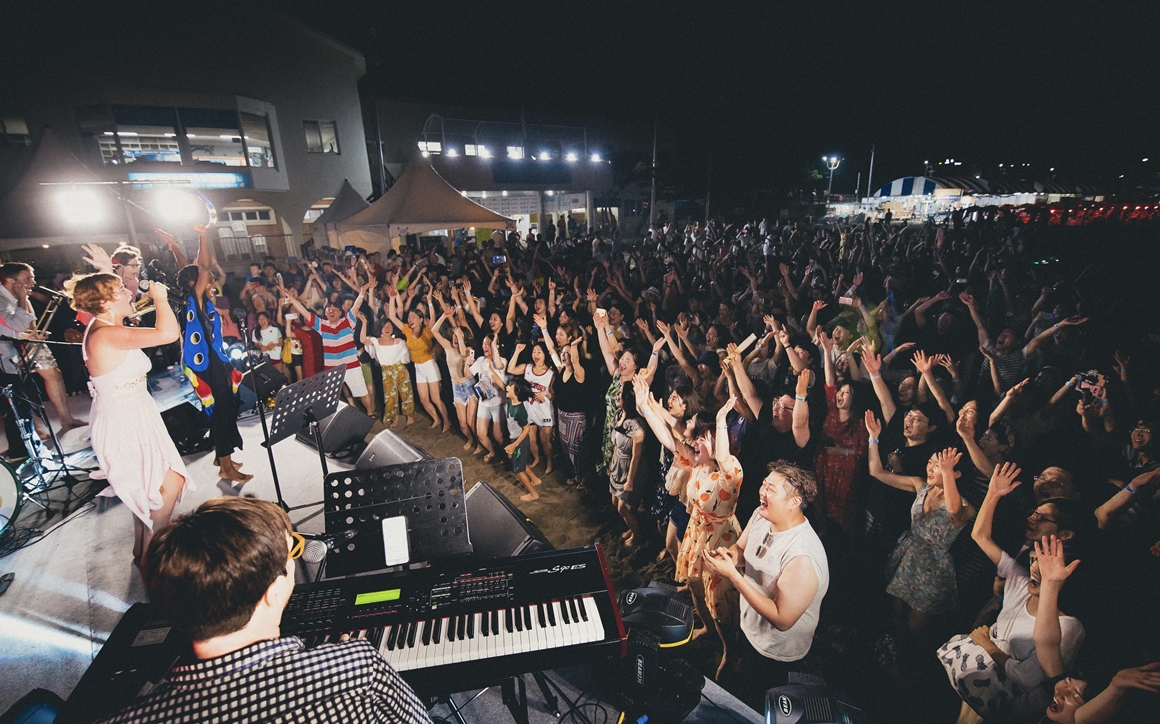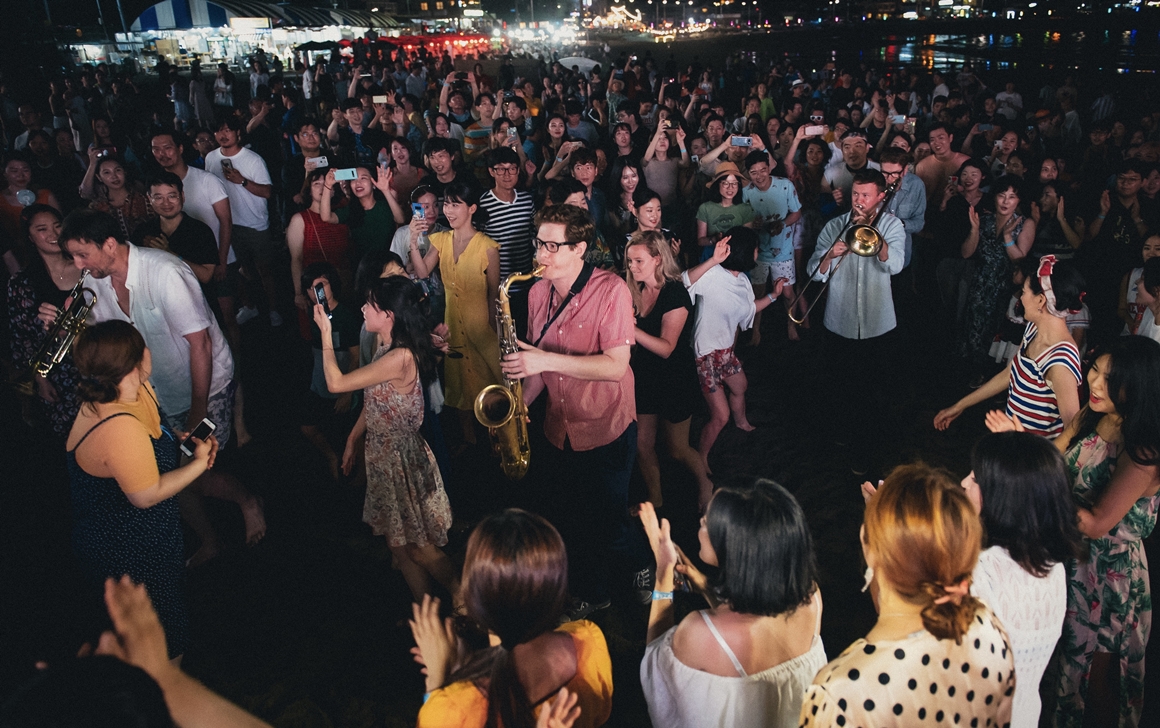 The nighttime culture festival <Colorful Sanji> will take place at the Tamra Culture Square, located in the original city center of Jeju, and around Sanjicheon. There will be lots of programs and fun experiences for local residents and visitors, such as Sanji Talk Concert, Sanji Cinema, Sanji Market, Sanji Night Concert, Sanji Nightrun, Jeju-life Quiz, etc.
▶ Festival period: 2023. 7. 29(Sat) - 8. 13(Sat), every Saturday and Sunday, from 5pm to
9pm.
▶ Festival information: Instagram @colorful_sanji
Fight heat with heat
<Gyorae's Korean chicken, and summer resorts>
On June 20th, in the Lunar New Year, Jeju has the custom of eating chickens. People believed that eating chicken was good for your health and very helpful in preventing and defeating any disease. Chicken has a great effect on healing the body tired from the heat by giving energy to your organs because it creates heat, especially when it is boiled in a soup for better absorption.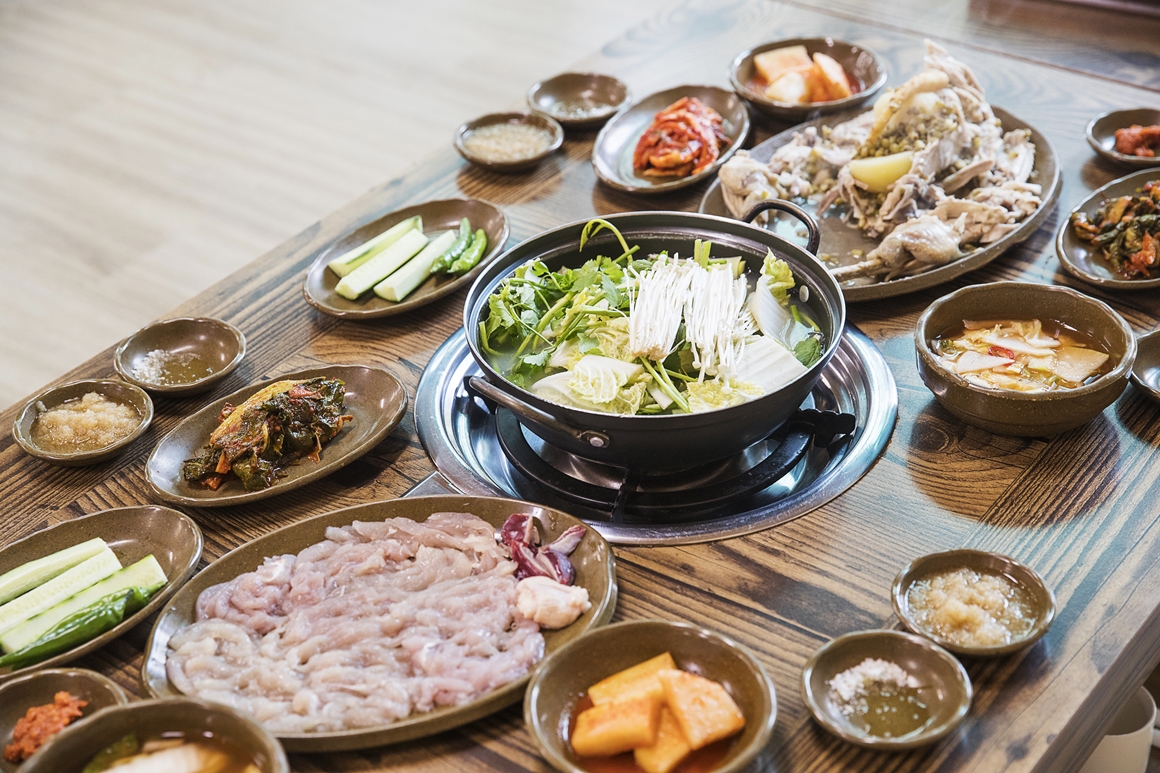 Jeju Gyorae-ri is famous for their Korean chickens. As the village is filled with restaurants for chicken course meals, you can enjoy various and rich chicken dishes, such as chicken shabu-shabu, chicken soup, chicken and mungbean porridge, chicken noodle soup, etc. On a hot day when you feel tired from all the heat, we recommend you go to Gyorae-ri to eat Korean chicken and take a rest at nearby summer resorts.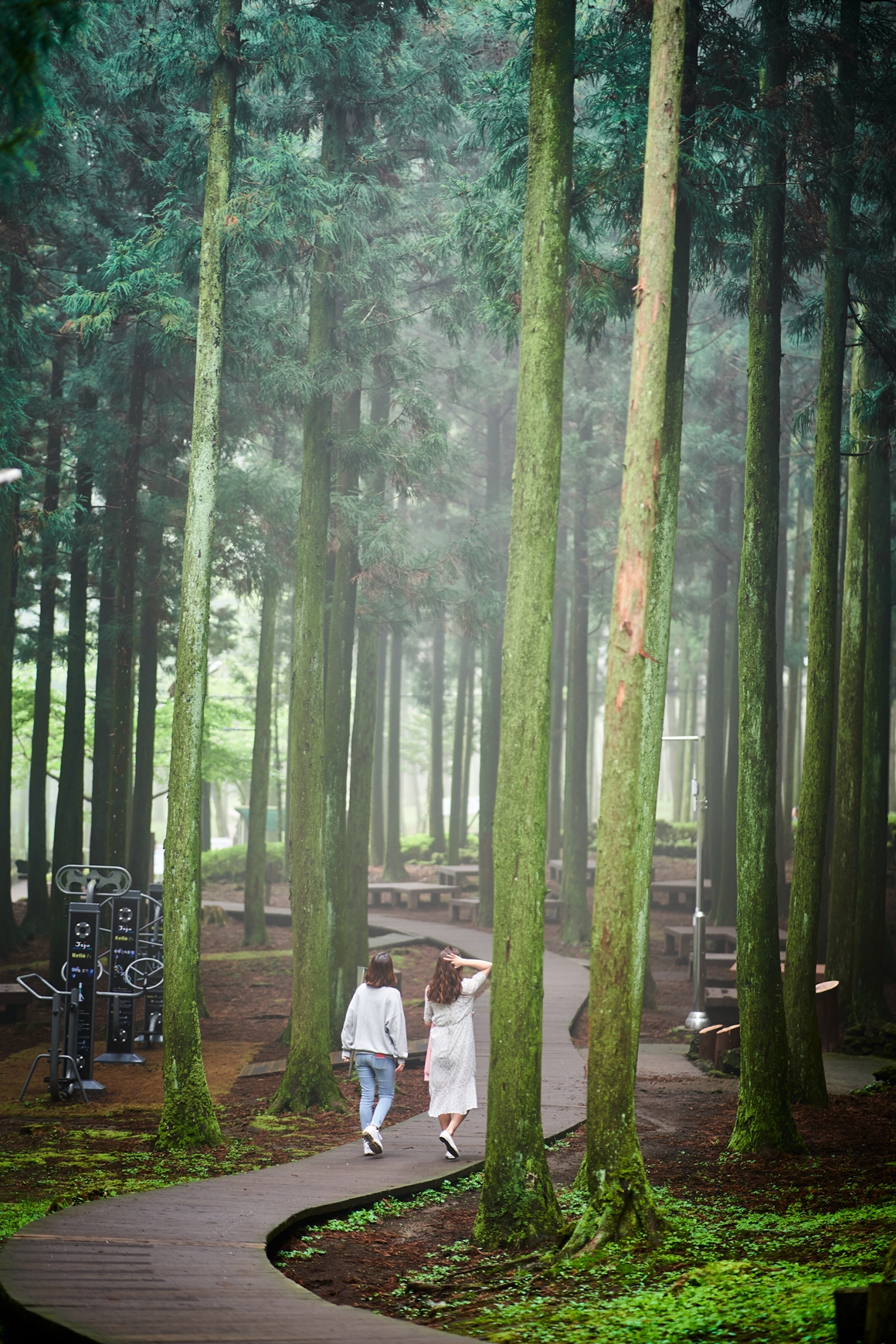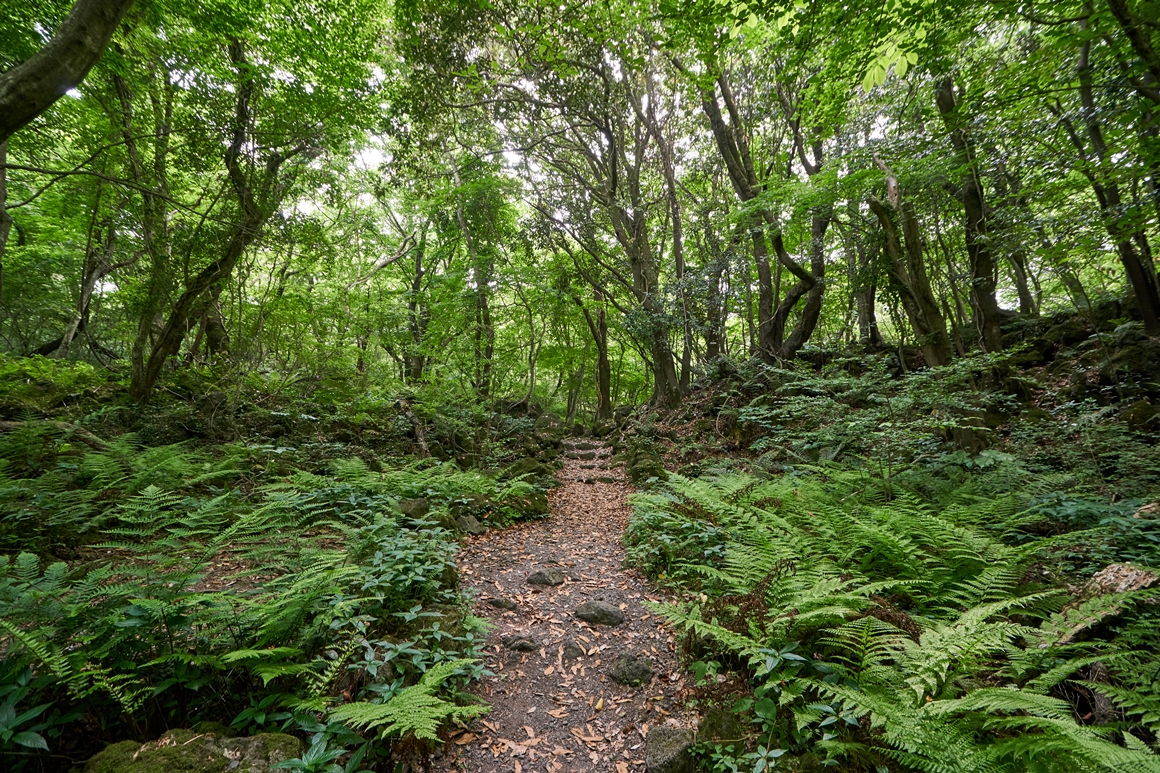 Close to Gyorae-ri, there are Saryoni Forest Path, Samdasu Forest Path, Jeolmul Recreational Forest, Bulgeun Oreum Recreational Forest, and Gyorae Natural Recreational Forest. Inhale the fresh air from the dense forest, walk the path to cool down, and enjoy the cool energy spreading towards every part of your body.
Exotic places that capture Jeju's summer:
<Night market in Jeju Arboretum, and Momo Market>
There is a night market in Jeju Arboretum on the way to Halla Arboretum. Every night, you can find food trucks that sell delicious foods with bright neon lights and flea markets that sell small and cute items. The place has a parking facility, benches and tables for you to rest, photo spots, and a surrounding trail, so the whole family can come, enjoy, eat, and have fun in the summer night.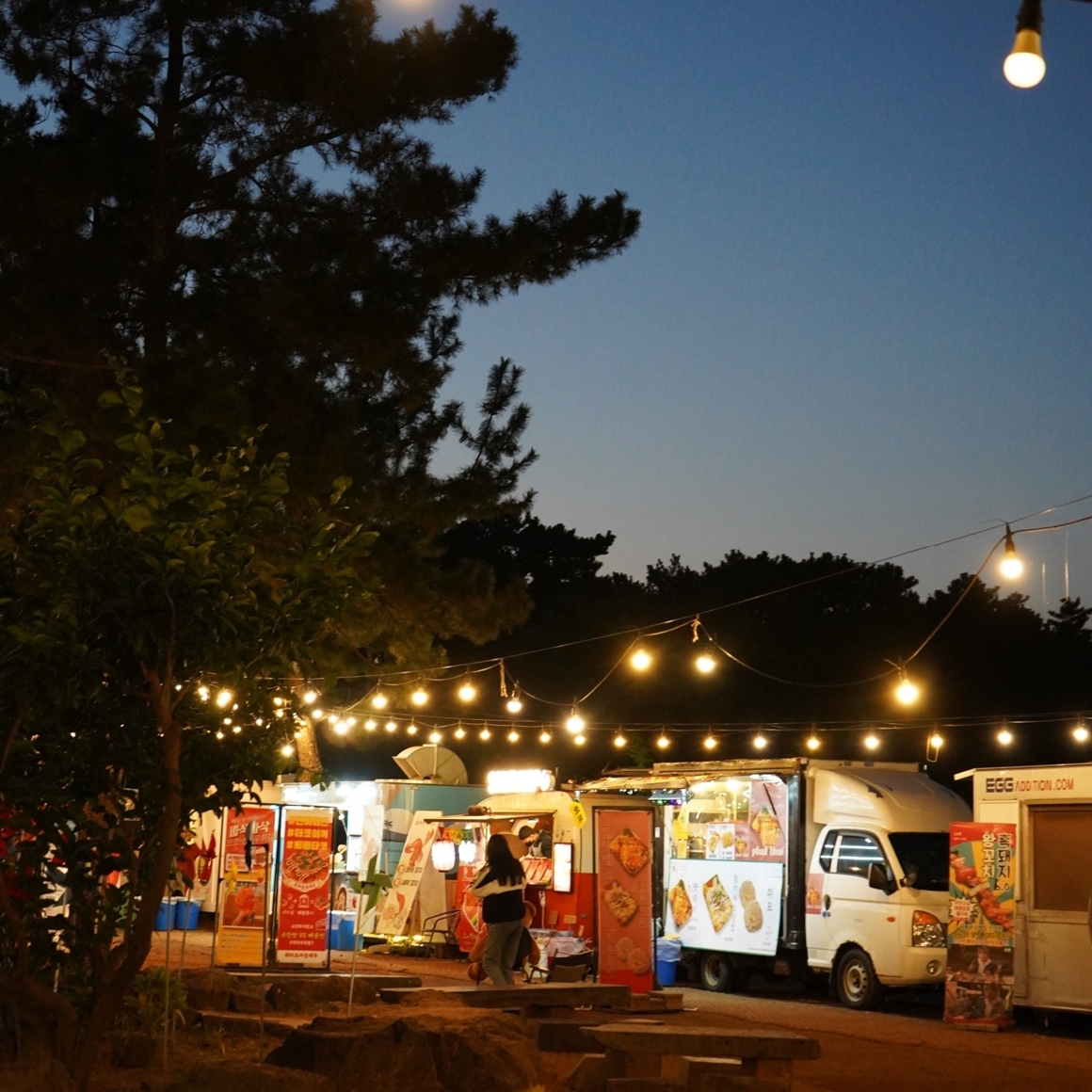 At Sehwa Beach, where the Belong Market used to be held, the 'Momo Market' will take place on the second floor of Jilgraeng-e Center, starting from 5/13 on every Saturday, between 2pm and 5pm. Established by Gujwa-eup's local residents, it's a flea market that sells local specialty foods, handcrafted items, and secondhand items. It plans to be the flea market that connects villages, people, and time, not just a place for simple trade.
Notice

※ The above information was written on 2023-05-22. Please confirm the information prior to your trip.
※ Unauthorized use of the content above (text, photos and videos) is prohibited and subject to copyright by the Jeju Tourism Organization.