본문
Top 10 tourist attractions in Jeju you should not miss in fall of 2023 <Be enraptured with fall in Jeju>
Fall is back after a summer that has been scorching hot throughout. Many people are longing for a time to recharge their bodies and minds wearied from summer trips. If you are one of those people, how about spending the fall in a new place like Jeju out of the mundane and with some more flexibility and freedom? You can mingle and revel with locals and in festivals, travel deeper into the island to enjoy its ravishing nature and savor delicious foods that only Jeju can offer in fall to refresh yourself. Below is a list of 10 things you can do in Jeju to enjoy fall to the fullest.
Review

1

Lookup

5,314

Share SNS

24
Top 10 tourist attractions in Jeju you should not miss in fall of 2023

<Be enraptured with fall in Jeju>

Fall is back after a summer that has been scorching hot throughout. Many people are longing for a time to recharge their bodies and minds wearied from summer trips. If you are one of those people, how about spending the fall in a new place like Jeju out of the mundane and with some more flexibility and freedom? You can mingle and revel with locals and in festivals, travel deeper into the island to enjoy its ravishing nature and savor delicious foods that only Jeju can offer in fall to refresh yourself. Below is a list of 10 things you can do in Jeju to enjoy fall to the fullest.
New ways to enjoy forest paths in Jeju
<Nordic walking, sound walking>
Kyorae-ri is the source-water area for the Samdasoo water and includes 'the land of life', Gotjawal. In this village, you can experience <Nordic Walking on Samdasoo Forest Path>, refreshing yourself with anion-filled air. Nordic walking is a walking exercise that originated in Scandinavia as part of summer training for cross country skiers. It is a four-feet walking method using poles and has been praised for its health benefits such as effectiveness in correcting posture and treating joint and spine illnesses.
*Kyorae-ri offers programs such as meditation and yoga in forest, Nordic walking and trekking along the Cheonmicheon river. It also offers a village tour program called 'Kareumstay' that provides lodgings inside villages for a more relaxed trip.
▶Contact: Kyorae Samdasoo Village Cooperative(064-782-2022)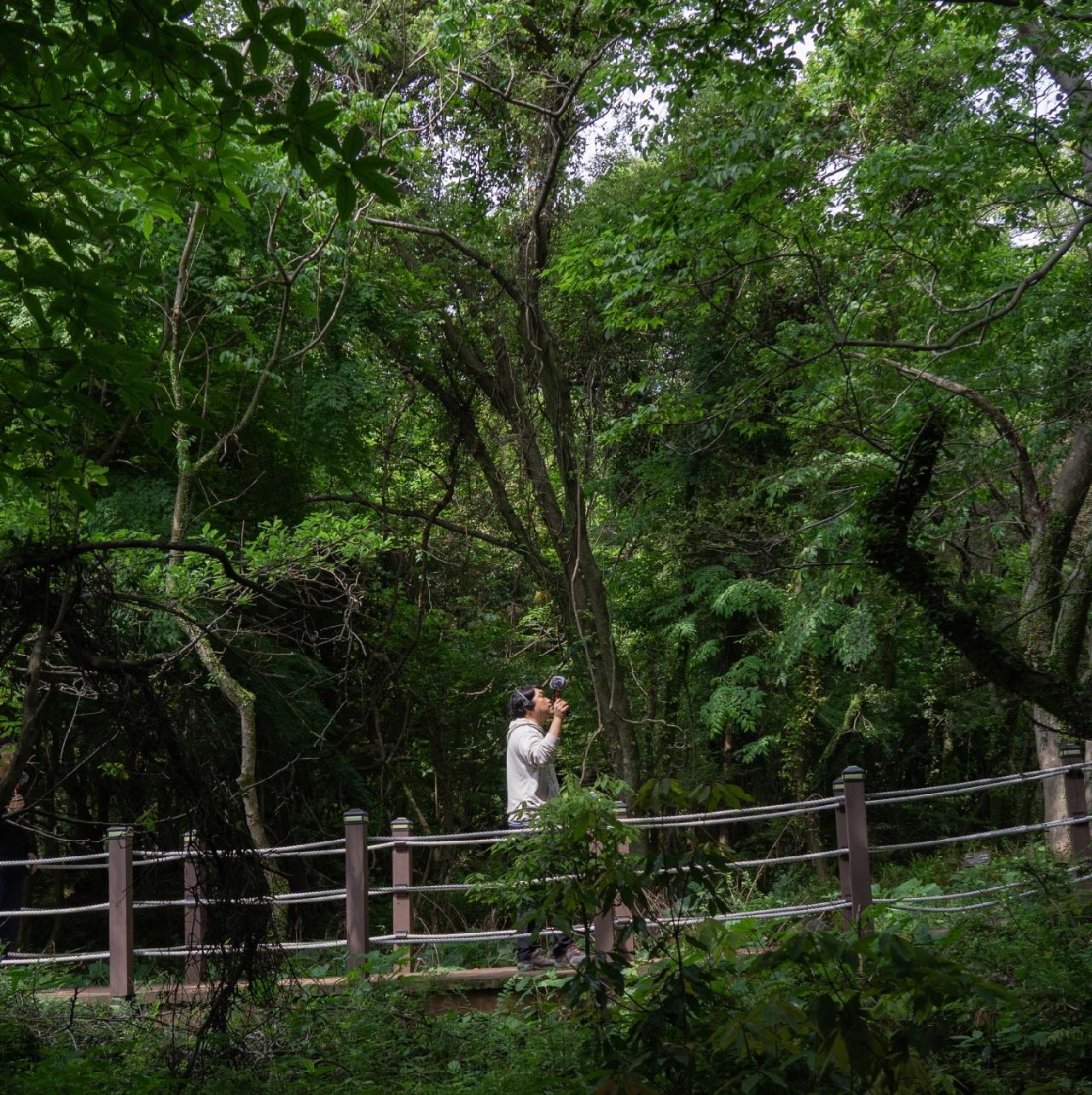 <Sound walking> is a trekking program that awakens the senses of the walker with sounds of the nature. Wearing a headset and holding a mini voice recorder, you can wholly focus on the soundscape of Jeju while walking on a path. You can communicate with the nature while walking, listening to sounds of tree leaves swaying in wind, birds chirping and soil being crushed underneath your feet. Sound walking is available in Hwasoon Gotjawal and Jeojioreum, places that represent the diverse vegetation of Jeju.
▶ Contact: Sleeping Lion(010-6350-0032)
A new experience with traditional alcohols
<Jeju Saem-ju, Hallasan, Co., Ltd.>
Jeju Saem-ju produces the distilled soju Gosorisul and the refined rice wine Omegisul using the uncontaminated raw ingredients of Jeju. Gosorisul is a representative traditional alcohol of Jeju made by distilling Omegisul, a refined rice wine brewed with local hulled millet and malt, using a vessel called Gosori (Sojutgori). Shedding the old image of being a traditional alcohol, Gosorisul is being known as a hip and trendy liquor, with the growing popularity of inventing highballs and cocktails with creative recipes using distilled soju for at-home drinking.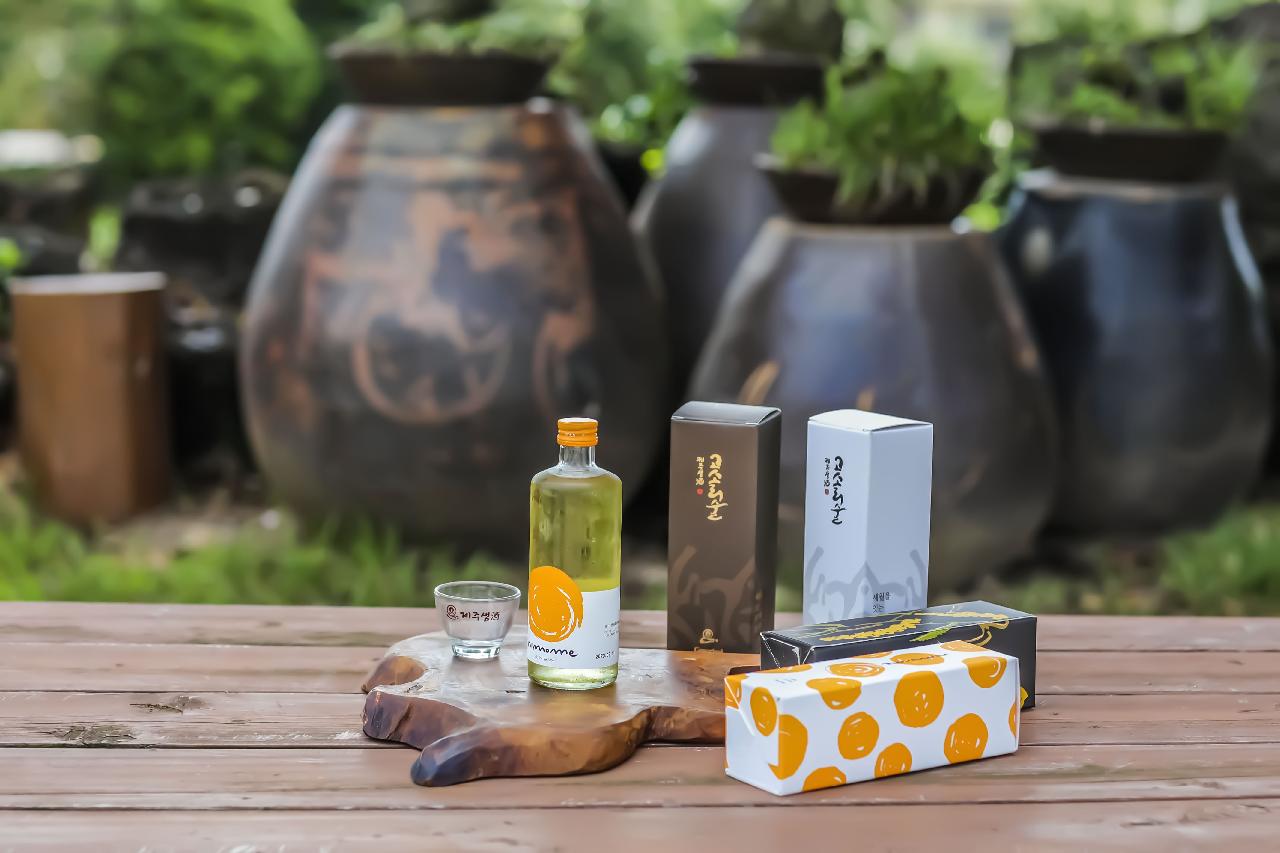 < Hallasan, Co., Ltd> is a representative local corporation of Jeju, producing soju for about seven decades over four generations. Counted as one of the higher-quality traditional liquors of Jeju along with Hallasan soju, Hubuksul is a local alcohol made through low-temperature fermentation where volcanic mineral water is mixed with honey and then fermented for a long period of time. Lately, Hubuksul-based cocktails have gained popularity, with an increasing number of people wanting to try them. Here is a recommended recipe for better enjoying a Hubuksul cocktail.
*Hubuksul cocktail recipe: 1 cup (60ml) of Hubuksul, 2 cups of carbonated water, 1/2 lemon slice or preserved lemon, 3~5 ice cubes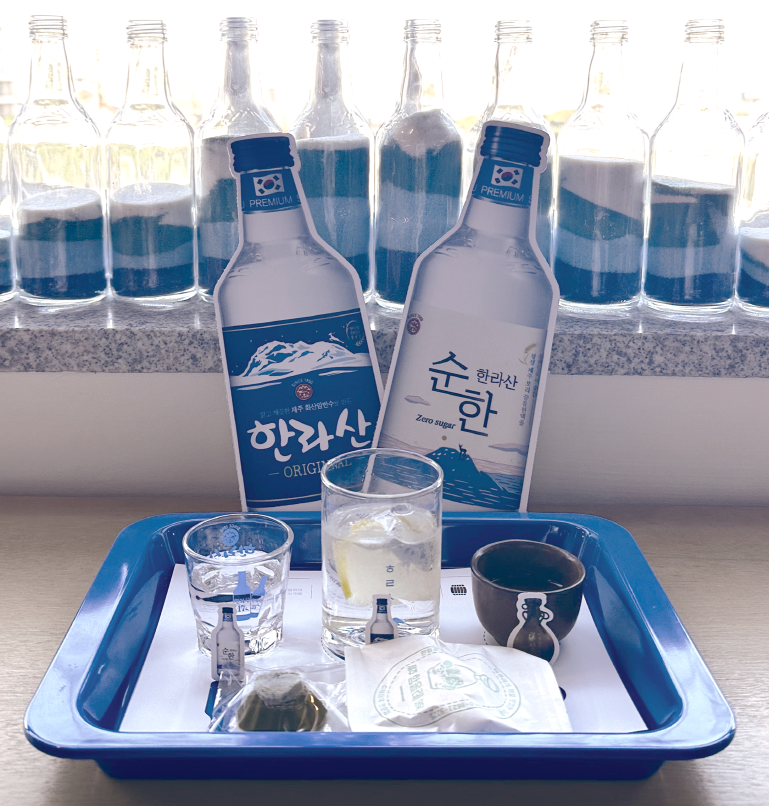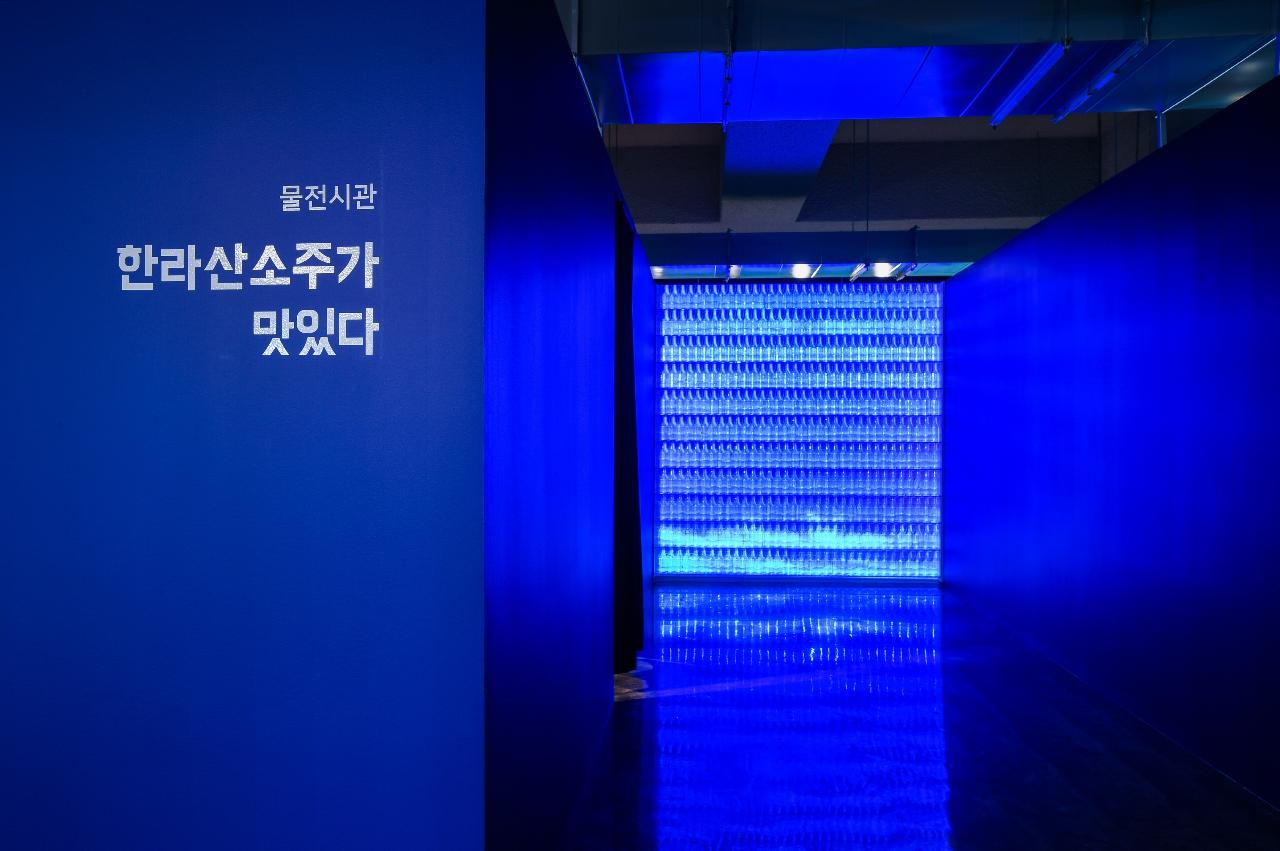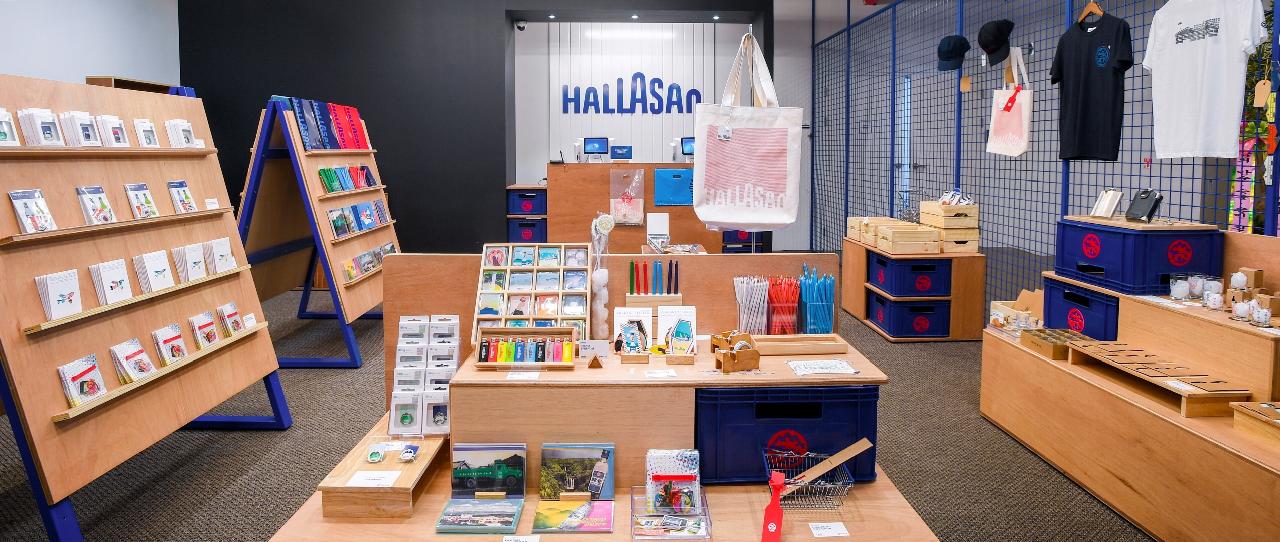 Hallasan, Co., Ltd is operating a factory tour program that is geared towards more trendy tastes while trying to maintain the tradition. You can experience the history and production process of the Hallasan soju and also try samples of the soju as well as some of the unique soju cocktails. The program offers much fun with various elements including souvenir shops and the rooftop photo zone where you can take pictures against the backdrop of Biyangdo. The tour is available three times a day on every Friday, Saturday and Sunday.
Relish the flavors and romance of an island in island!
<Chuja Islands>
Fall is the perfect season to travel to Chuja Islands. In these islands, you can enjoy feasts with meaty yellow corbinas and ripened mackerel as the main dish. How about spending your fall vacation in these charming islands, relishing the flavors and romance? You can get to Chuja Islands in about an hour by ferry from Jeju Island. Although one-day trip is possible, it is recommended to plan a two-day itinerary. The islands offer attractions too wonderful to miss out on, such as the majestic landscape, Olle Trail bearing island village charms, beautiful sunset, night scenes of villages, morning rain fogs and home-cooked meals at private-residence lodgings.

Among these, Navarone Skyway is a thrilling trekking route named after the cliffs featured in the movie 'The Guns of Navarone' for the resemblance. Walking on the curvy paths along the ridge of the steep cliff will feel like walking in the sky. At a height of 129.7m above the sea level and with a total distance of 2.1km, the skyway offers exciting thrills along with the beautiful landscape. Yellow Corvina Festival, the representative regional festival of the islands, will be held from October 13 to 15. The festival will include a sampling party of the local specialty yellow corniva as well as various experience programs and cultural events including corvina tying, net weaving, family fishing contest, bare-hand fishing and Chuja Olle Trail walking.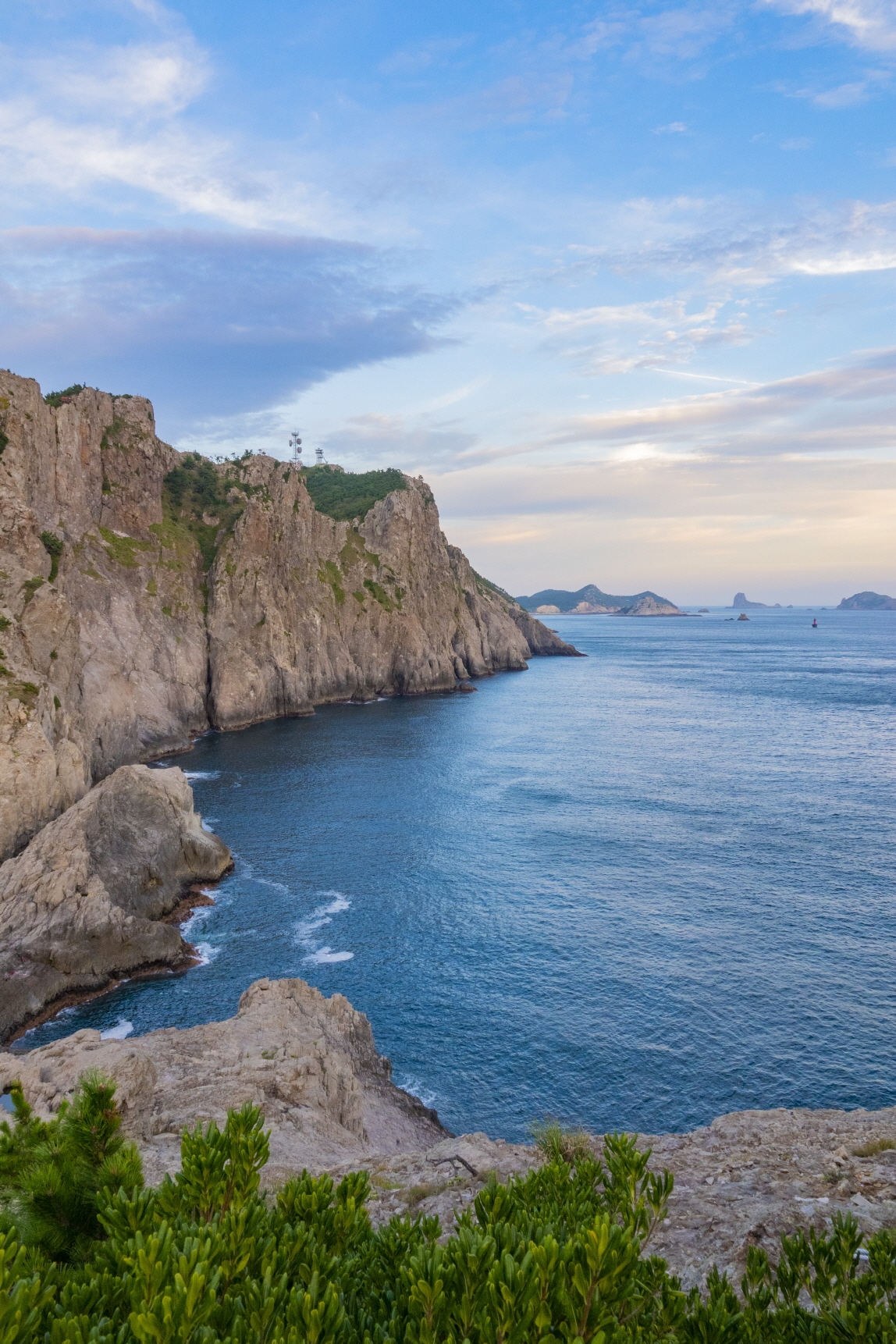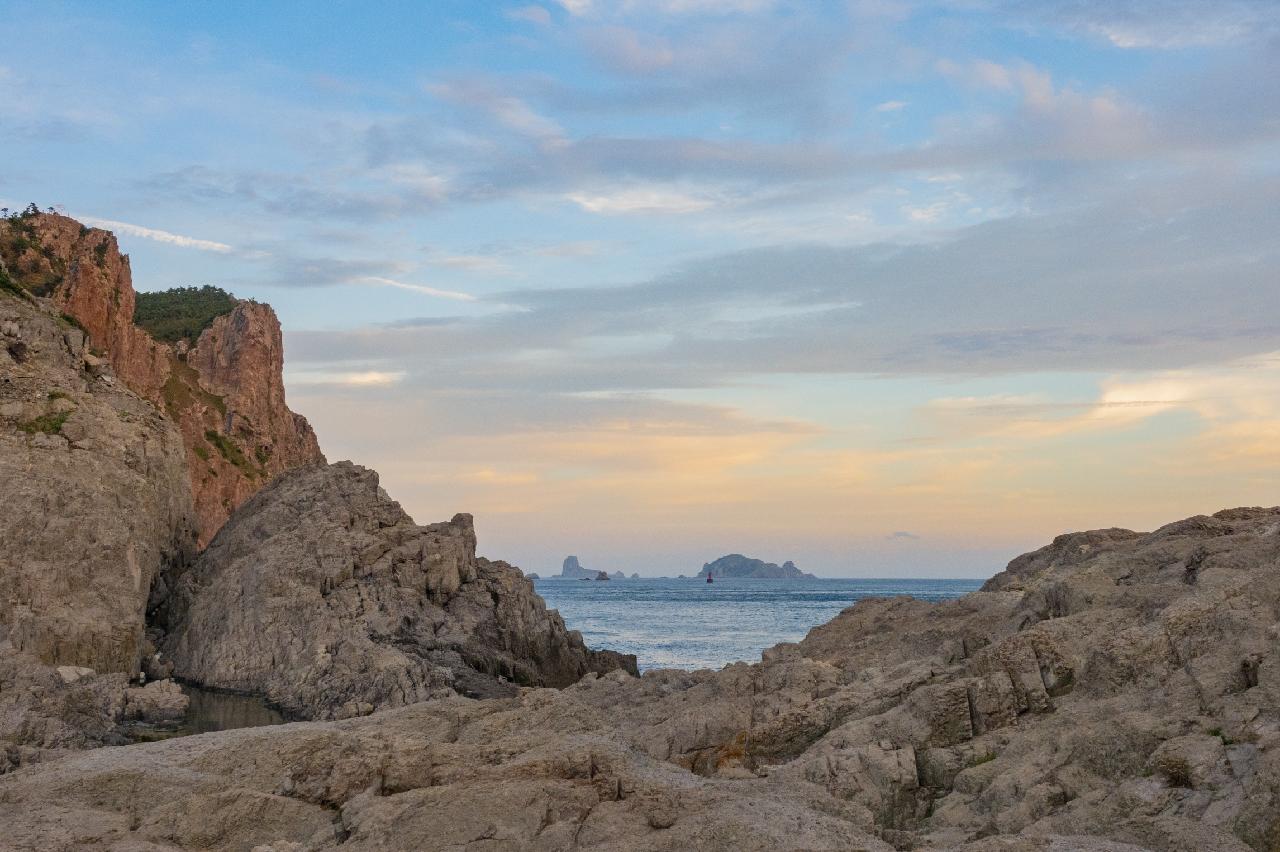 A white fall in Jeju
<Buckwheat and buckwheat field>
White buckwheat flowers in full bloom fill the fields of Jeju under rich fall sunlight. Soft white waves of simple ripe flowers deliver a feeling of refreshment to the mind. Buckwheat fields are found all over Jeju, but the largest and most scenic ones are the Ora-Dong Green Barley and Buckwheat Field, Waheul Buckwheat Flower Field and Boromwat.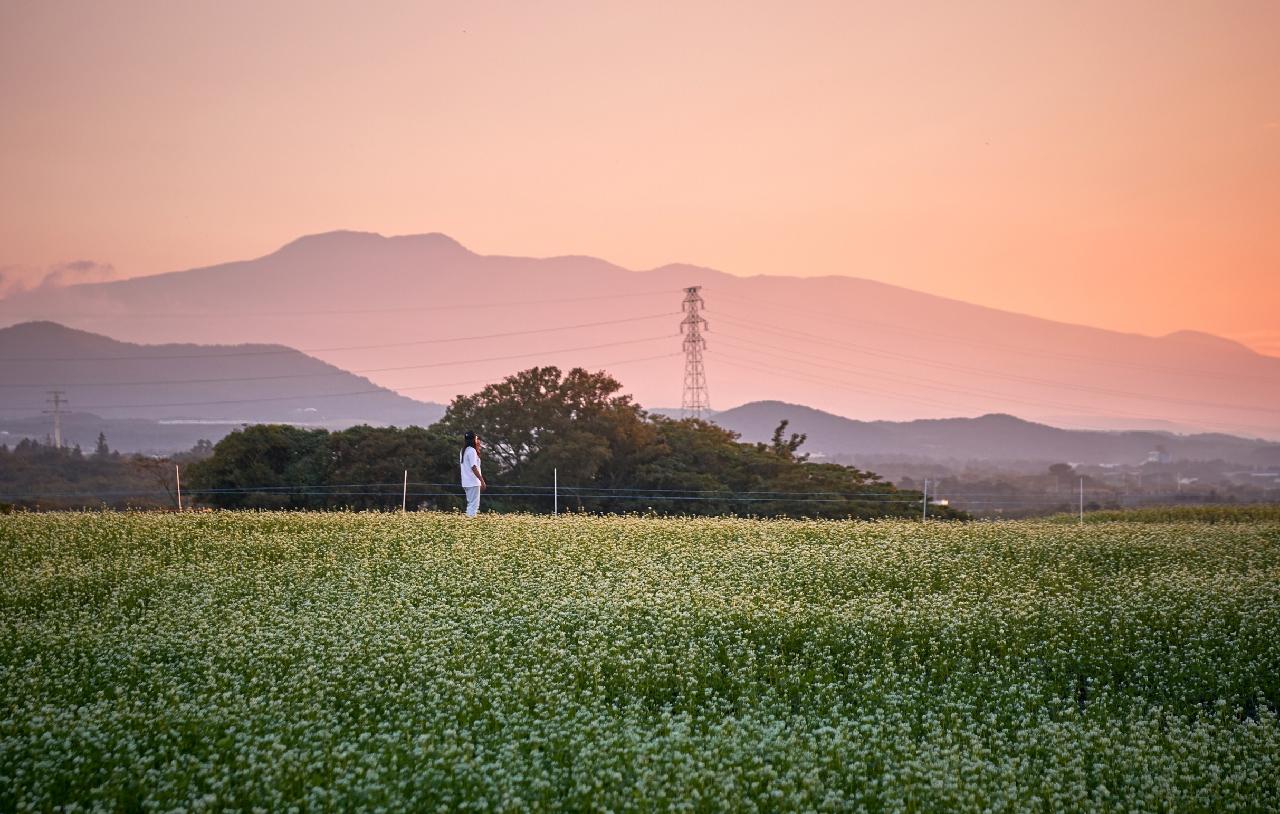 Buckwheat is a perfect crop to grow in Jeju, where rocks and strong wind abound in barren fields. From of old, buckwheat has been the hardy crop of choice in Jeju, eaten as the staple food in years of poor harvest. It's no wonder Jeju has many buckwheat-based foods today. These include the well-known buckwheat crepe as well as buckwheat dough soup, buckwheat jelly, buckwheat pork soup, spicy buckwheat meat soup and buckwheat bone soup. Come to Jeju in fall to enjoy the seasonal foods and bask in the natural beauty of the buckwheat fields. Feel the flavors and romance of the island.
Enriching fall with must-dos of local trip
<Jeju fall festivals>
From October 3 to 8, World Heritage Festival will be held with the theme of 'Jeju Volcanic Islands and Lava Tubes', featuring the registered UNESCO world heritage sites. In this festival, you can meet world-class heritage sites of Jeju such as Hallasan Mountain, the majestic Seongsan Ilchulbong over the sea and the mysterious Geomunoreum Lava Tube System.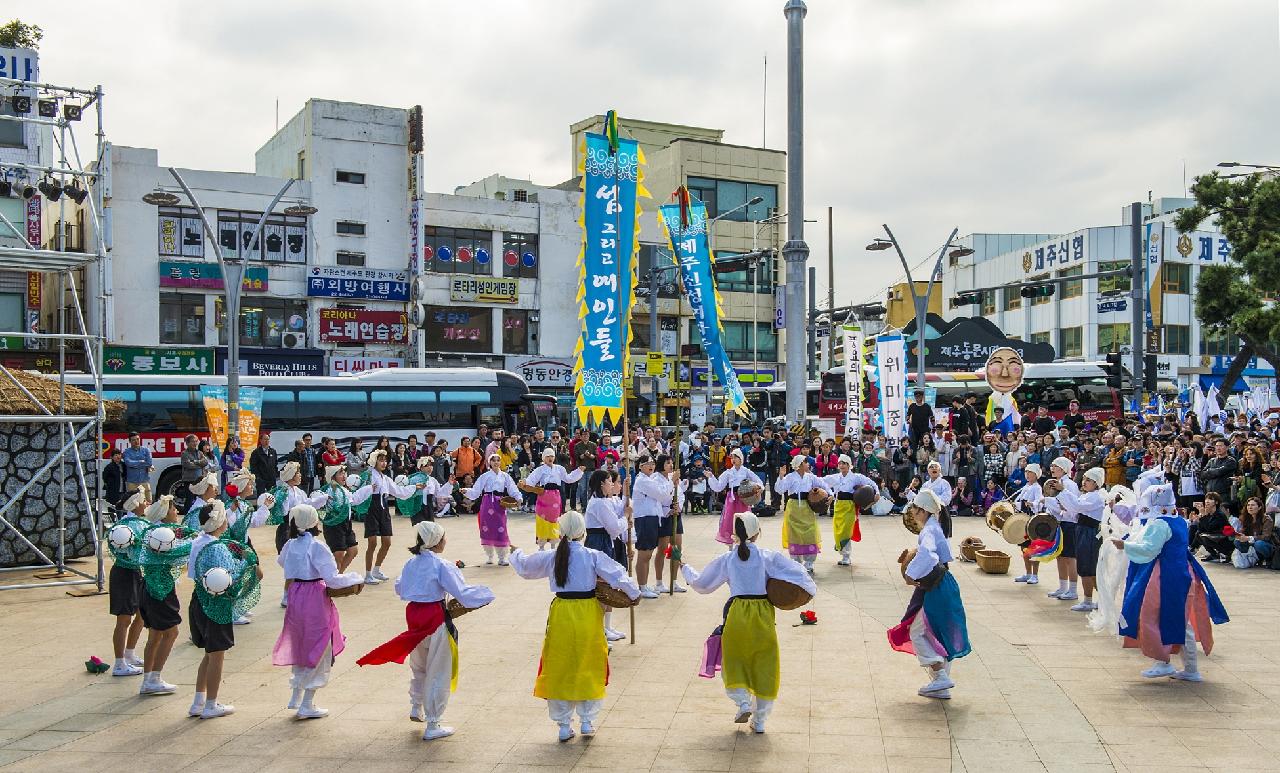 <Tamra Cultural Festival>, a well-known festival of Jeju that features the folk culture, myths, history and lifestyle of Jeju, will be held this year under the theme of 'Jeju Halmang'. The event, held from October 6 to 10, kicks off with the Samsunghyeol Tamra Ancestral Ritual and includes various events around the island including Sanjicheon and Tamra Culture Square. You can also visit the renewed Seogwipo Chilsimni Festival. If you want to revel with the locals in the beautiful scenery of southern Jeju, you should visit the Seogwipo Chilsimni Festival, to be held this year from October 13 to 15 near the Jeju World Cup Stadium area. If you want to enjoy the calm of the fall with some walking, you can take part in the Olle Walking Festival held between November 2 and 4. If you want to book in advance for participation, you can do so on the Olle Path app. You can also sign up on the festival day at the registration booth at the starting point of each course.
A vacation with learning
<Six Art Experience Programs in Learning Holiday>
In Learning Holiday in Jeju, you can take part in various learning programs during your healing trip. Here are Learning Holiday's six art experience programs in which you can participate this fall. A novel experience of expressing your inspirations in Jeju through your own artwork!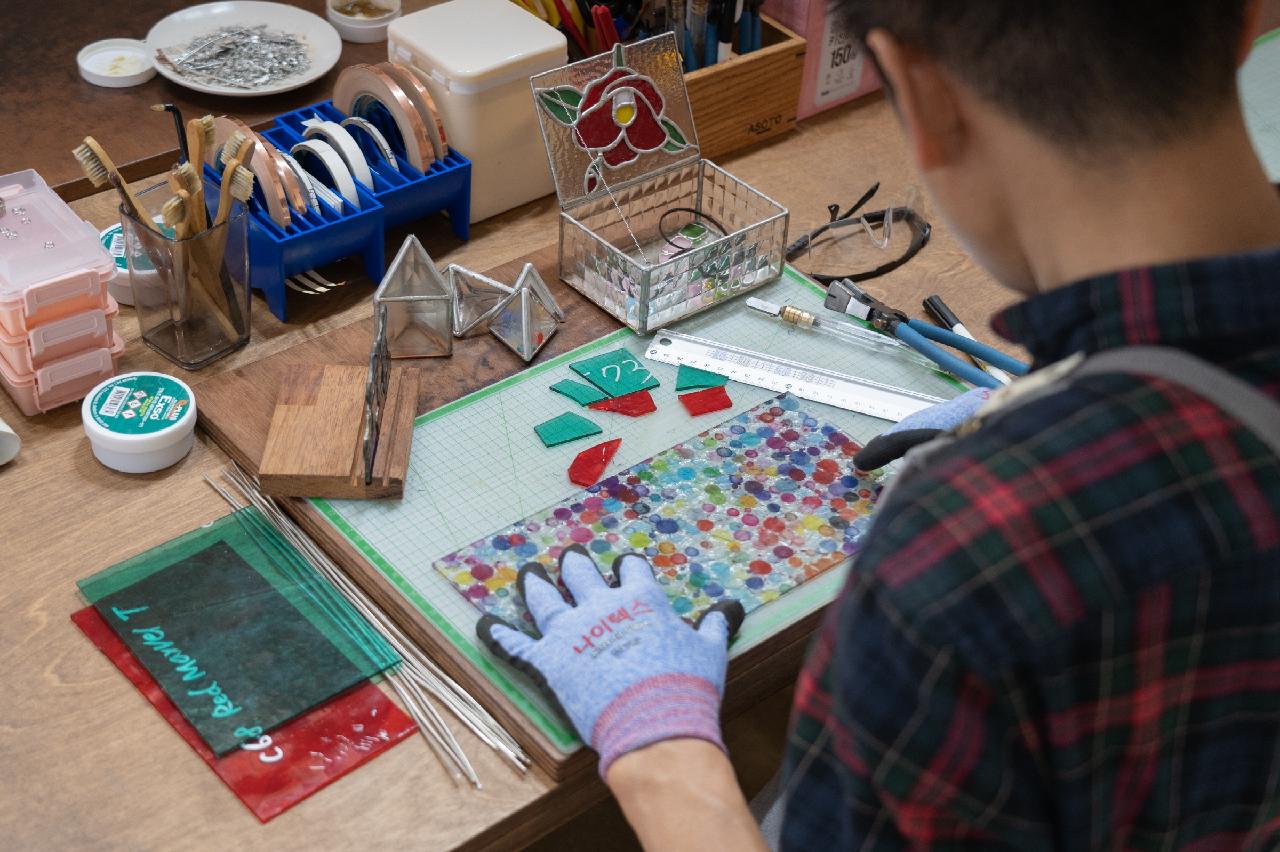 Lucysson Atelier offers a range of experiences with drawings that reinterpret Jeju calligraphy with modern twists and the representative folk paintings of tigers and magpies. If you are into softer texture and warm and colorful tones, you can learn oil pastel drawing and record your happy memories in drawings in 3pm Cat. In Artiste21 located in Andeok, Seogwipo, you can learn to paint using various ingredients such as watercolors, acrylics and oil paints. In Studiomobe, you can take a photography class to upgrade your travel photos and make them more beautiful. You can visit Salty Orange to experience the charms of warm and cozy tufting. In the twinkly stained glass workshop Habit, you can experience charming twinkly artworks like key rings in the shape of hills and Jeju camellia and oranges for a rich learning holiday in Jeju.
Scenic architecture and architect of wind
<Jun Itami Gallery>
Experience the world of Jun Itami, known as the architect of wind who captures the sceneries of Jeju in his works. He spent more of his the latter life in Jeju than Japan, creating exceptional architectural works reflecting the natural features of Jeju based on inspirations from the nature.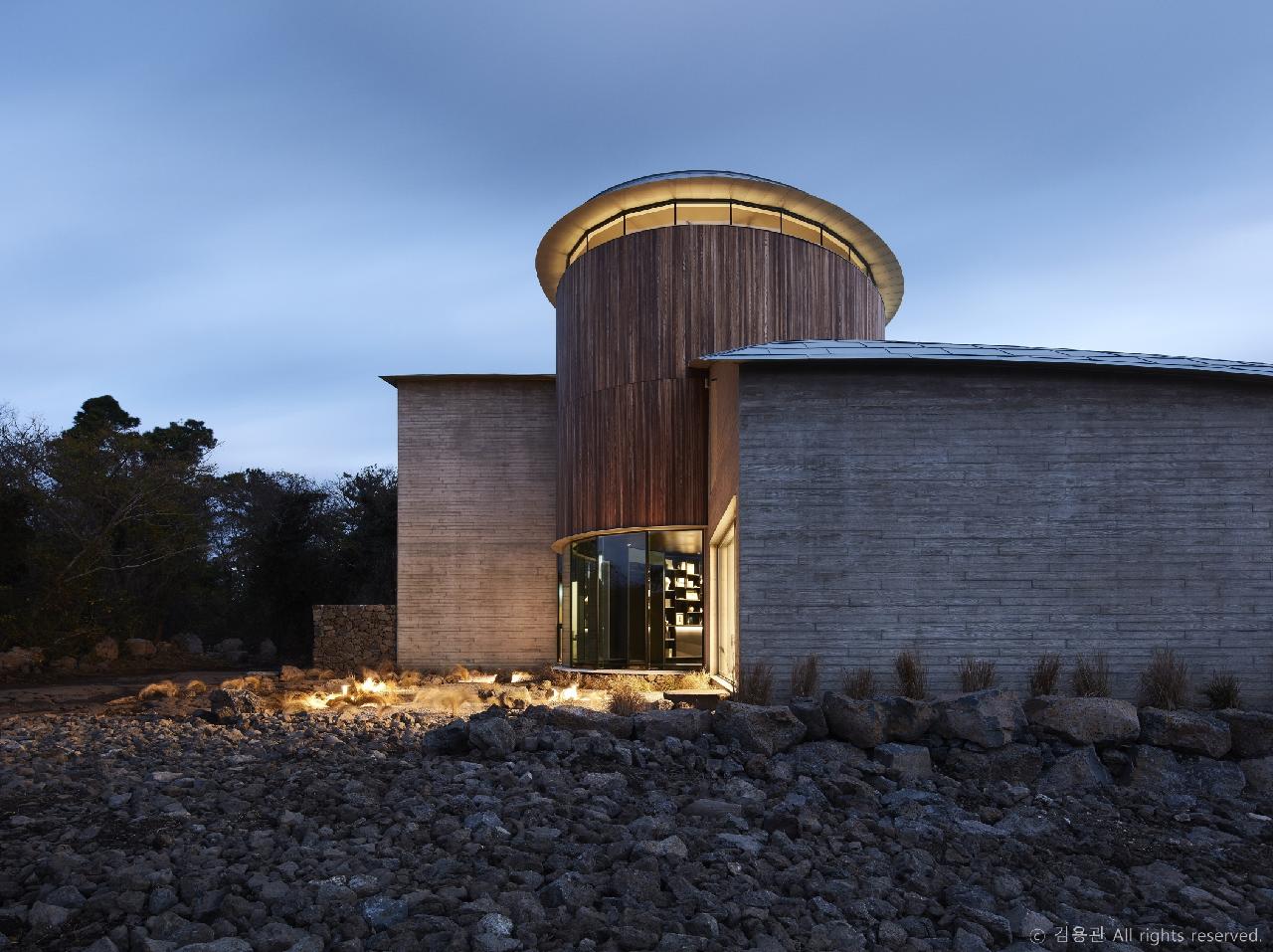 Jun Itami's most well-known works include Podo Hotel, Bangju Church, Water Wind Stone Museum and Open Air Museum that were built in early 2000s. You have to book in advance to enter these places.
Jun Itami Gallery is planned as a venue to enjoy inspirations and quiet reflection with the exhibits. On the second-floor exhibition room, you can experience audio exhibitions with audio docents. Audio docents introduce the exhibits with piano music composed by Yang Bang-ean playing in the background.
How to climb Hallasan Mountain told by a master
<Recommended! Hallasan Mountain courses in fall>
Here are the Hallasan Mountain climbing courses in fall recommended by Yu Aram, CEO of Zero-point Trail and a master climber of Hallasan Mountain who says he does not count the number of his Hallasan Mountain climbs anymore. There are five Hallasan climbing courses, namely Youngsil, Eorimok, Sungpanak, Gwaneumsa and Donnaeko. Among these, Sungpanak and Gwaneumsa lead to the Baengnokdam Crater at the top.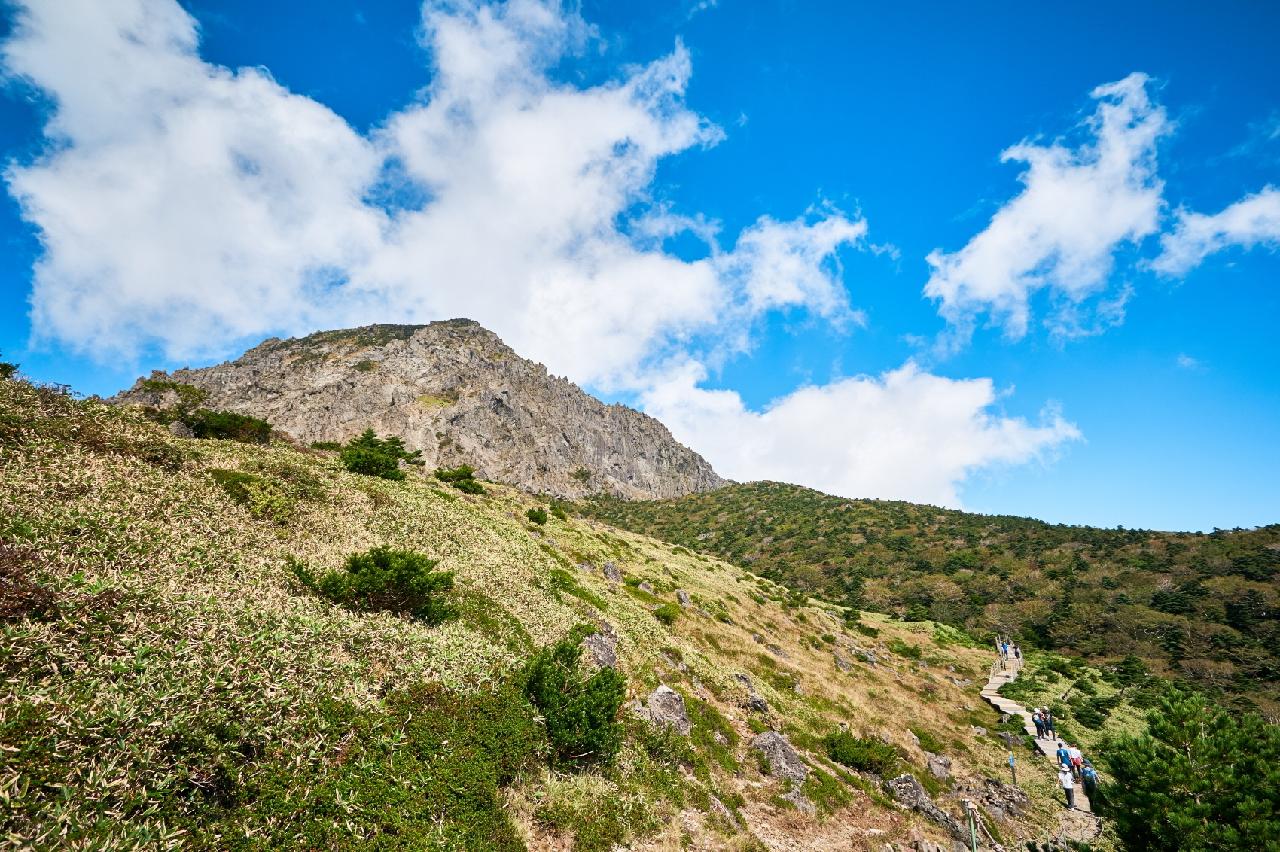 Yu recommends the more difficult Gwaneumsa course than the easier Sungpanak course if you want to enjoy awesome and rich sceneries of nature. For those who love to challenge the limits, he recommends the Zero-point Trail that begins at 0m at the coastline and continues to the top of the mountain. For beginners, he recommends the Youngsil and Eorimok courses to feel the seasonal beauty of Hallasan Mountain rather than attempting to get to the top. Climbing on these courses, you can experience the awe of nature and the inherent charms of Hallasan Mountain along the mountain line.
Silver waves at the height of fall
<Jeju Flame Grass Cluster>
Flame Grass Cluster, the rolling silver waves announcing the height of fall in Jeju, boasts its beautiful colors that go from yellow to red with the elapse of time. Flame grass grow on open fields or mountains and can be seen near typical hills of Jeju. Saebyeol Oreum and Eoeum-ri, Aewol-eup in west Jeju are large habitats of flame grass. Flame grass reflecting orange glow of the setting sun creates an emotional atmosphere.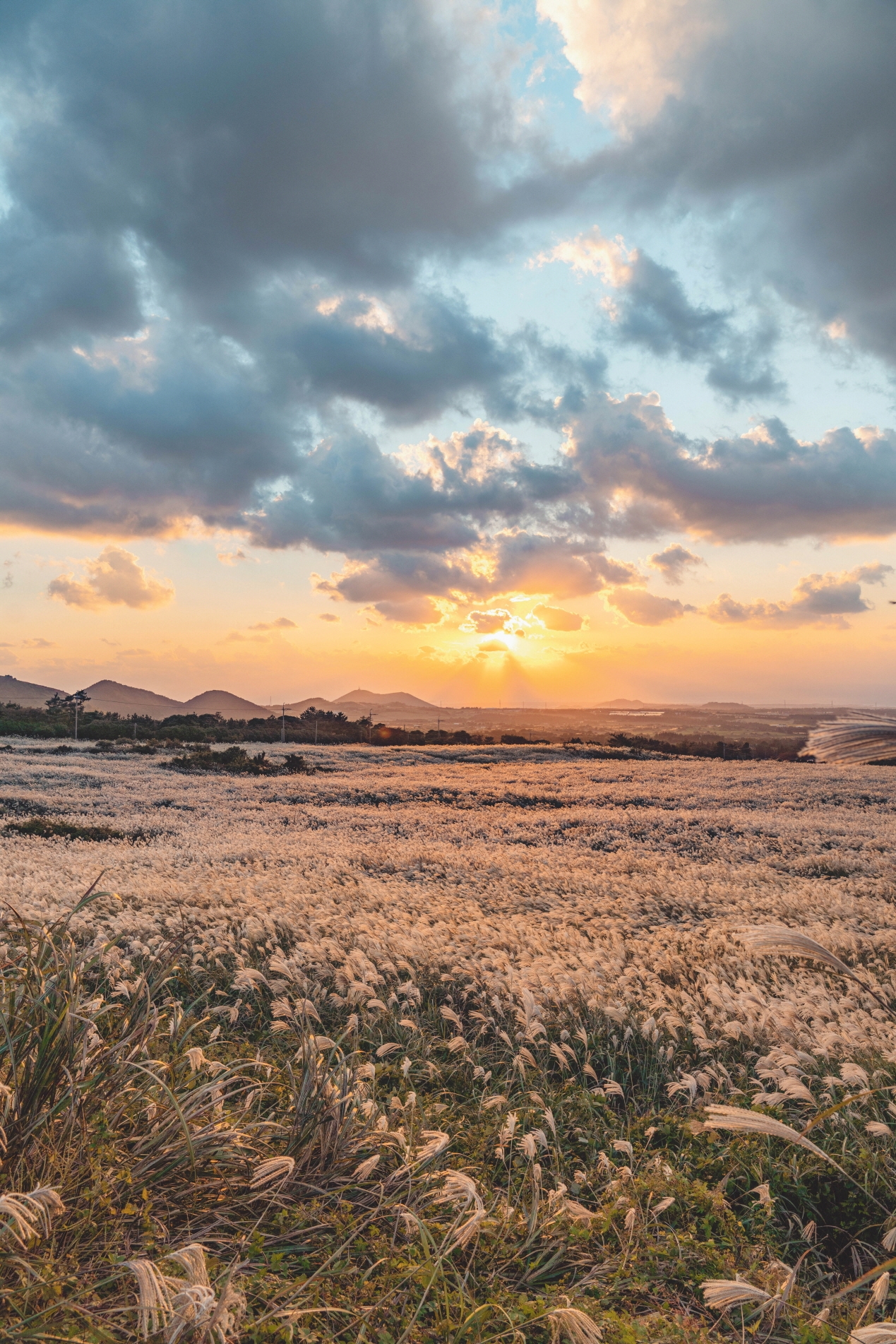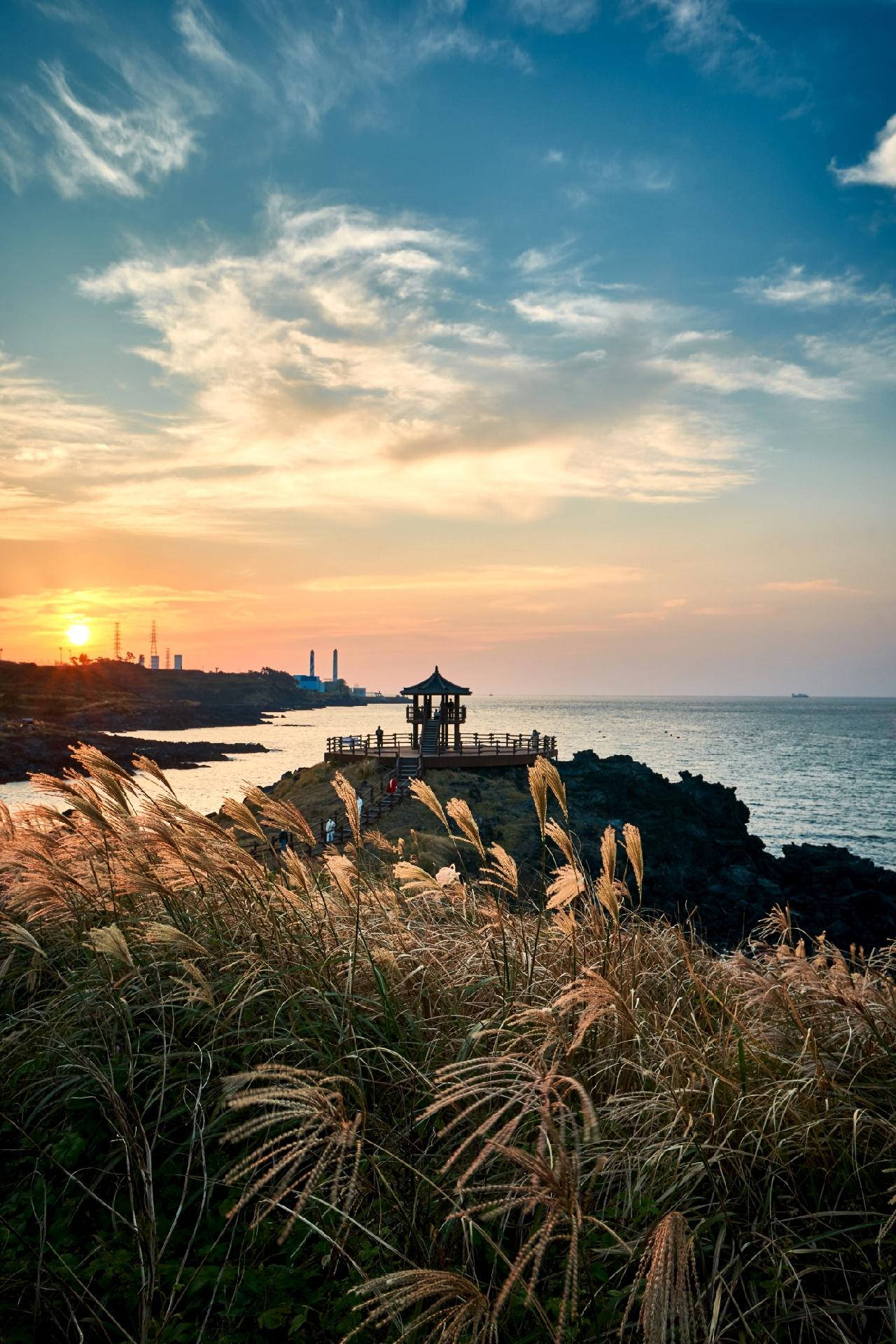 In east Jeju, there is Seungeup reservoir, a lesser known habitat of flame grass. Flame grass meadow spreading alongside a wide reservoir creates an ecstatic scenery looking like an oil painting. There is almost no noise around, so you can enjoy the waves of flame grass in the calmest of atmospheres. Also, roads to this site are well managed, making it a perfect place for walking and driving. In addition to these, you can also visit Gapmajang-gil located in Gasi-ri, Pyosun-myeon, the romantic Geumbaekjo-ro driving course, Sangumburi and Ttarabi and Akeundarangshi Oreums in the east.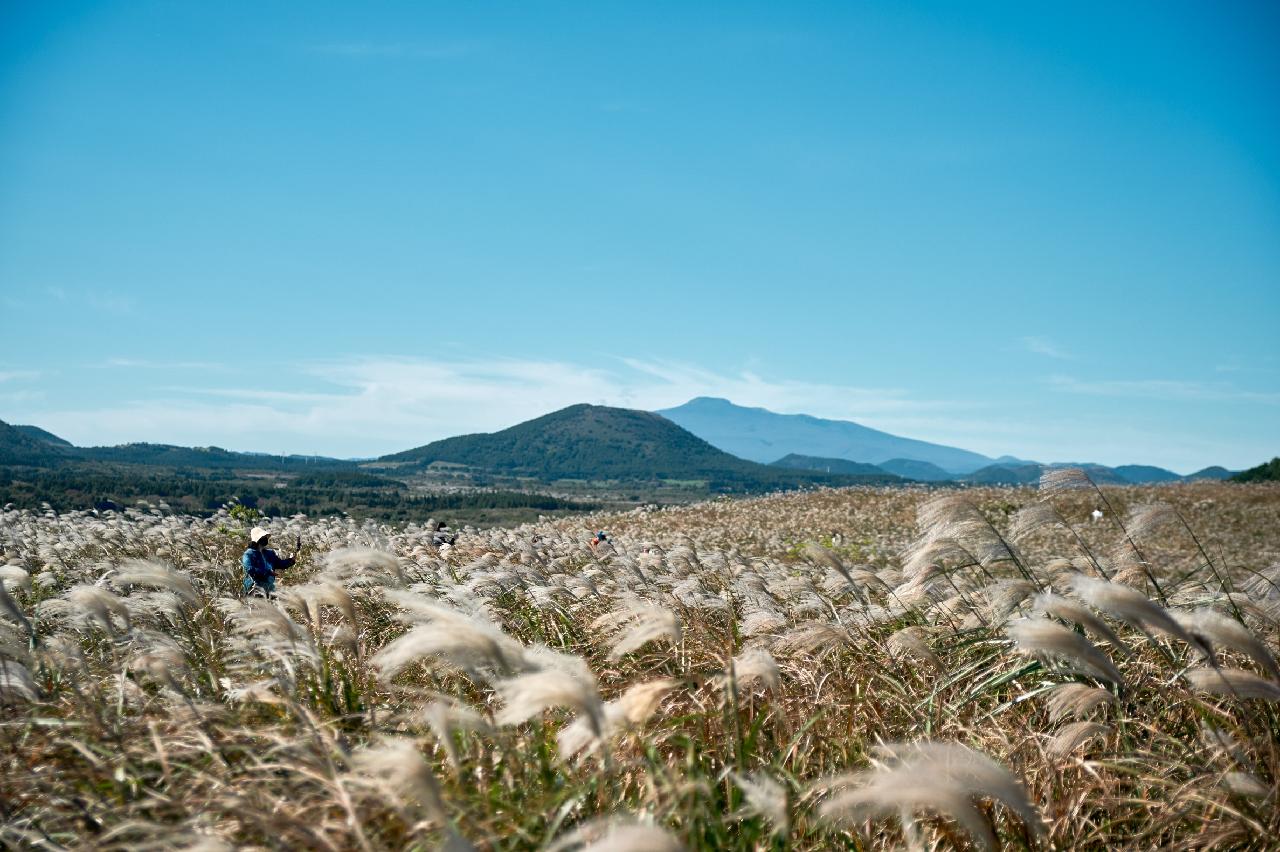 Fun golfing in fall
<Enjoying golf in Jeju>
If you had to pick one season in a year for golfing, it would be fall. In Jeju, you can play golf and enjoy open sceneries at the same time with Hallasan Mountain and the sea in the background. No worries if you are a beginner or you are traveling with pets. Here are some golf courses in Jeju where you can play rounds of golf and soak in nature all at once.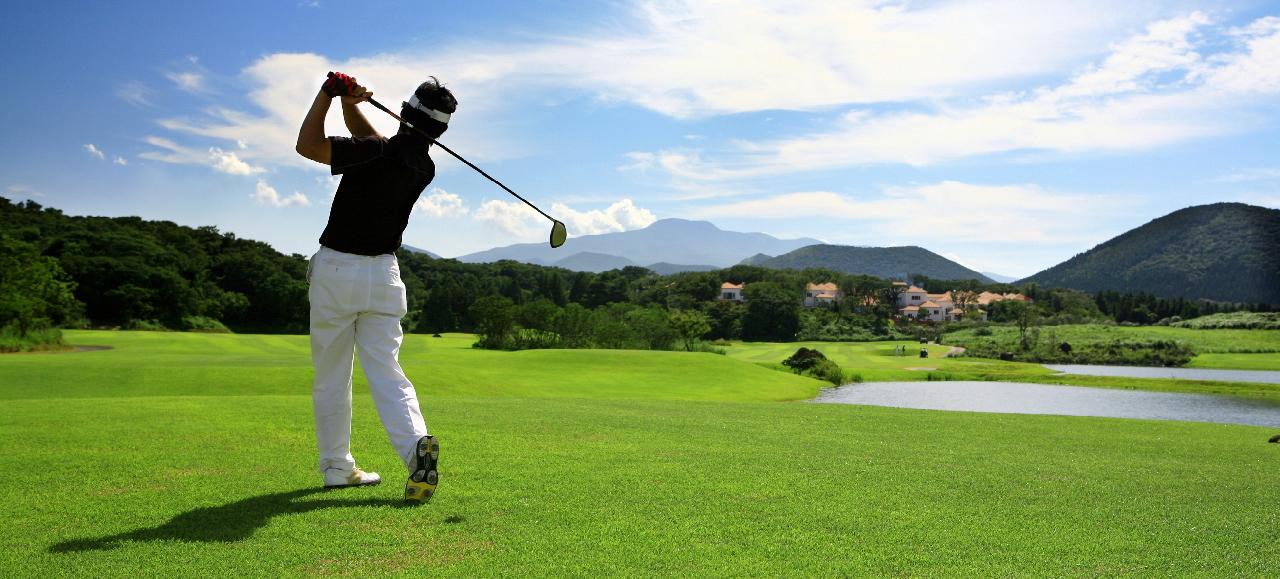 In Eco Land GC, located in Gotjawal in east of Hallasan Mountain, you can ride a motored cart for two, making it perfect for two-people rounding. It has broad fairways and also offers eco courses where it feels like you are playing beside a jungle with raw natural trees. In Jeju Haevichi Country Club, you can enjoy a 9-hole round without a caddy beginning at 4pm. This is recommended for those who are golf beginners or do not have enough time for an 18-hole round. Lotte Sky Hill CC offers around the year products that let you play rounds with pets while appreciating the natural sceneries of Jeju.
Notice

※ The above information was written on 2023-08-27. Please confirm the information prior to your trip.
※ Unauthorized use of the content above (text, photos and videos) is prohibited and subject to copyright by the Jeju Tourism Organization.