본문
Shopping in Jeju Island
Traditional markets offer an authentic local experience, while premium and duty free shops are here to pamper. Then, there's everything in between. All are wonderful keepsakes to remember your Jeju vacation.
Review

0

Lookup

18,506

Share SNS

0
Shopping in Jeju

Jeju Island welcomes millions of tourists a year, and one thing that tourists love to do is shop!




Traditional markets offer an authentic local experience, while premium and duty free shops are here to pamper. Then, there's everything in between - the cute accessories, the quirky trinkets, the beautiful artwork, the vintage memorabilia - all of which make wonderful keepsakes to remember your Jeju vacation.




We have collected and listed some of the best places for you to shop, plus some gift and souvenir recommendations that are uniquely Jeju!
JEJU DONGMUN TRADITIONAL MARKET
Dongmun Market is located in Jeju City not too far from the airport, and it has become a hotspot for both domestic and international tourists. You'll find all sorts of unique local snacks and souvenirs to buy, along with numerous citrus stalls where you can purchase big boxes of Jeju mandarins.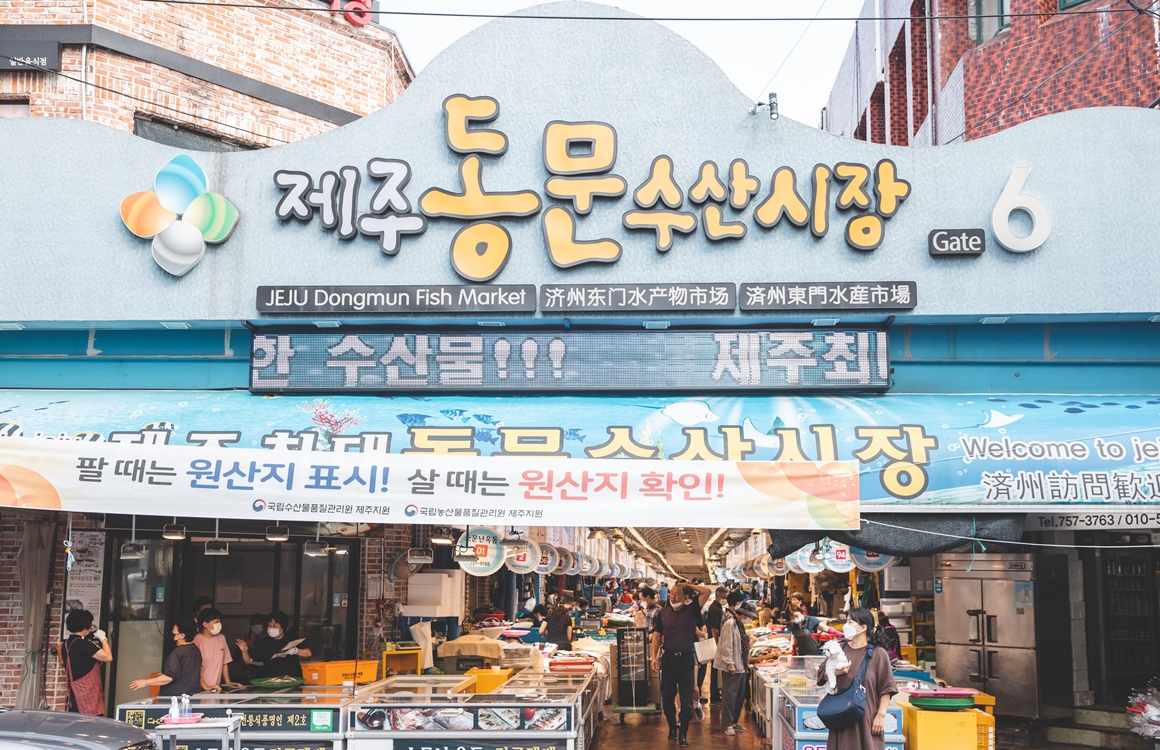 The Jeju Dongmun Fish Market is also attached, so if you have a craving for seafood, this is your chance! While you're at Dongmun, you might as well stick around for the night market, when dozens of delicious food stalls open for business.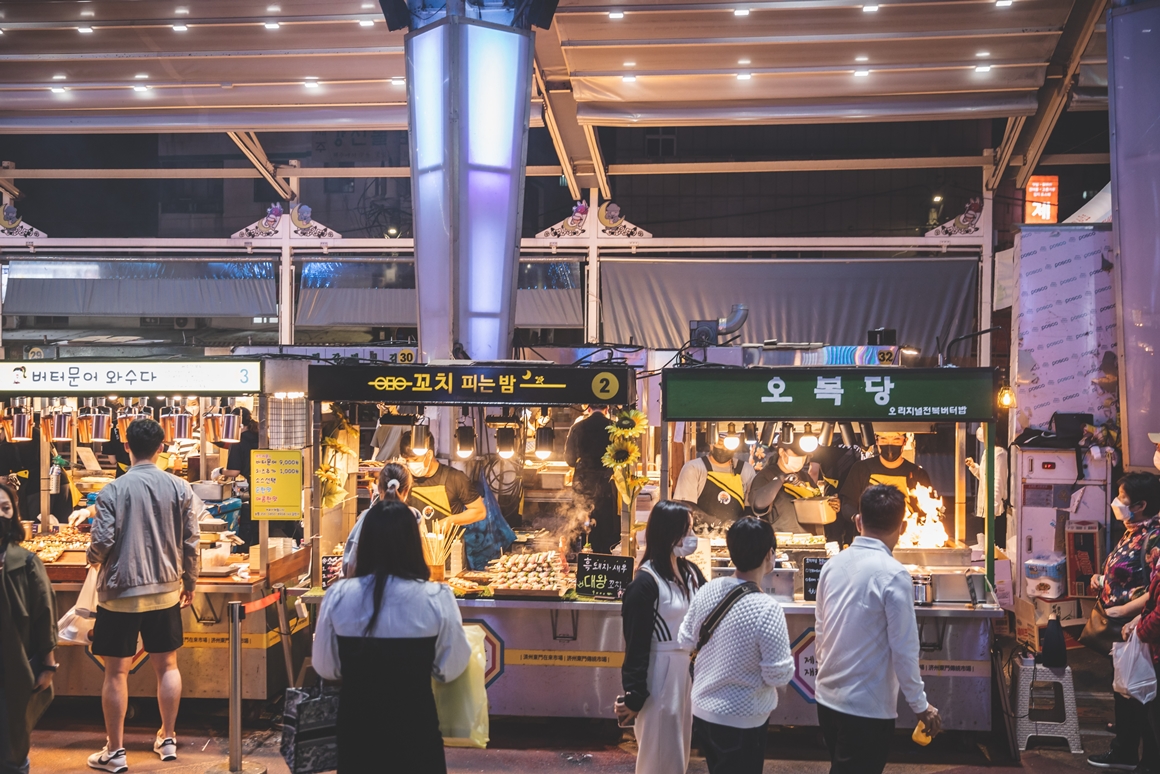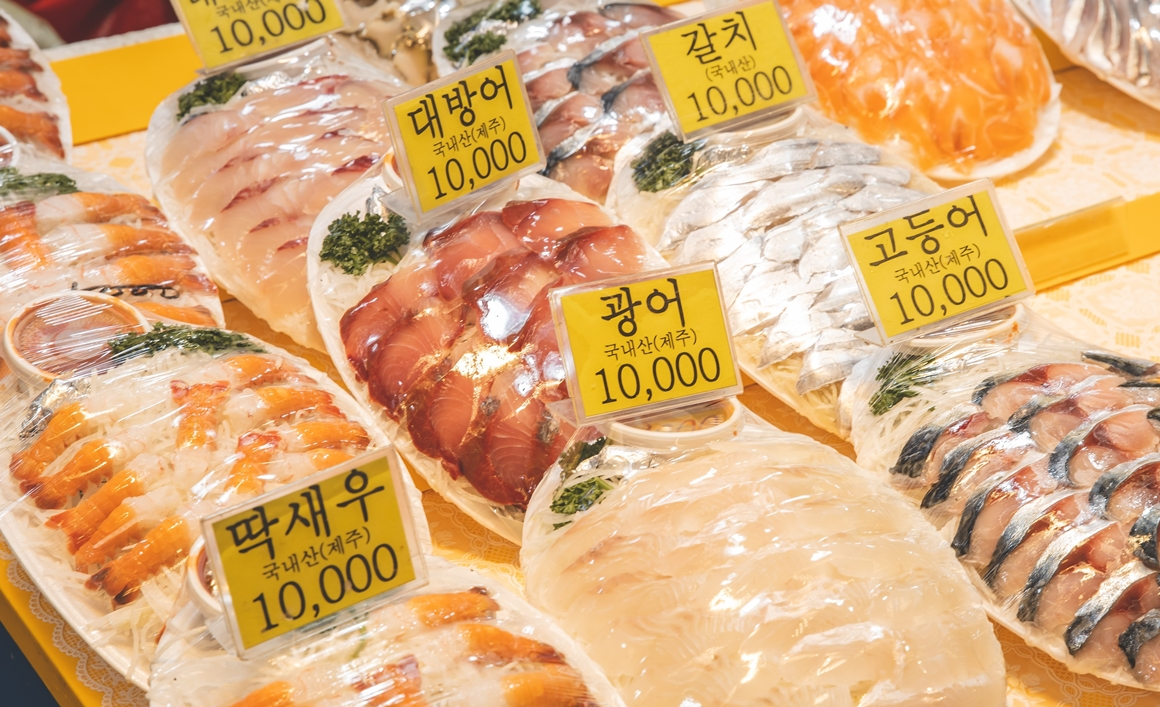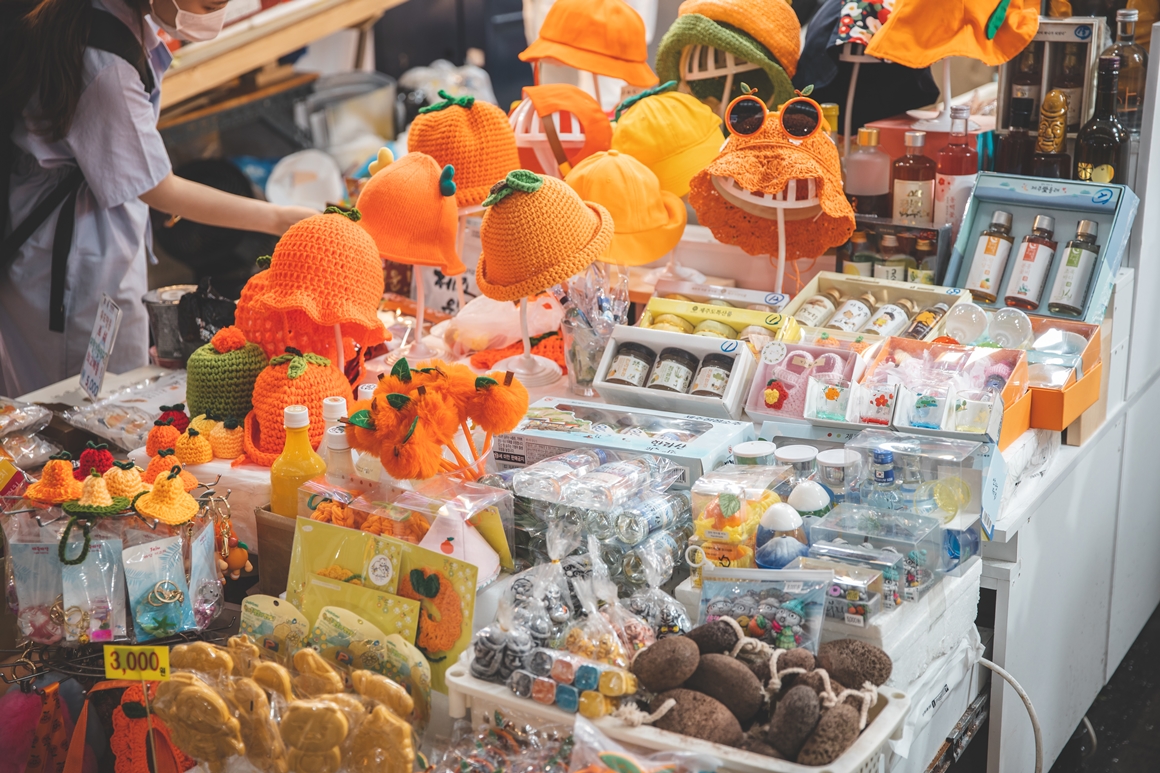 SEOGWIPO MAEIL OLLE MARKET
The Maeil Olle Market is on the southern side of the island in the heart of Seogwipo City and is another popular tourist destination. Food vendors at Olle Market serve some funky, interesting snacks that have gone viral on social media, and rice cakes are another popular food to buy while you're there.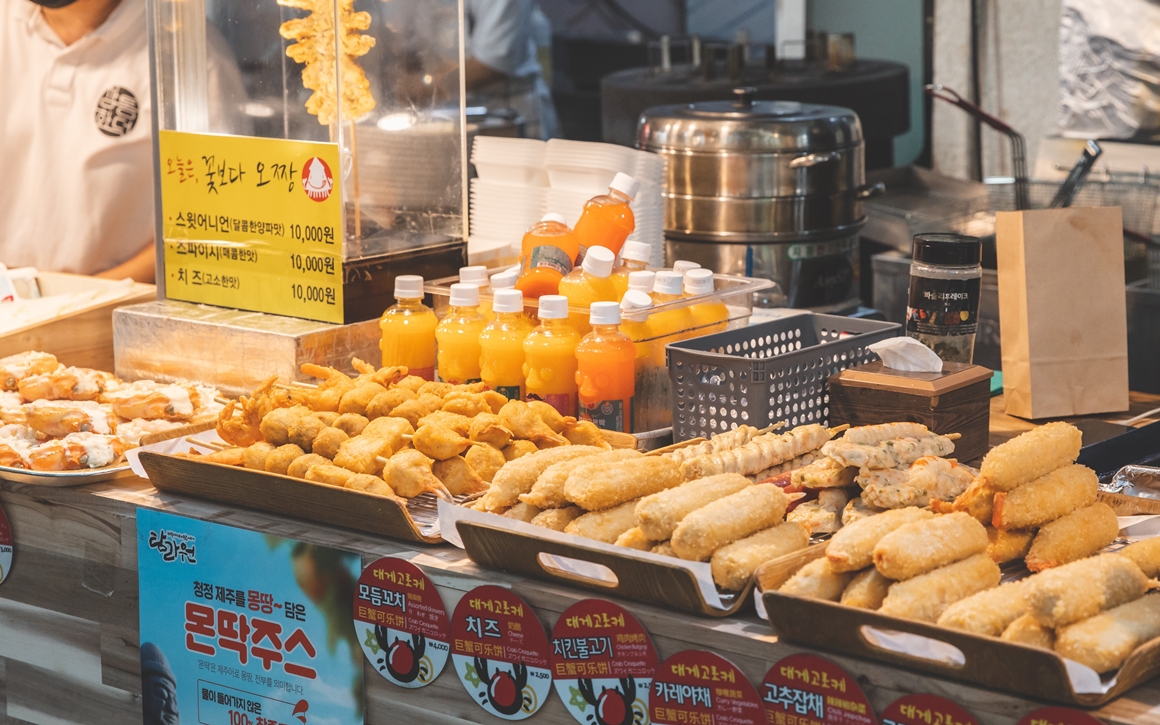 TRADITIONAL 5-DAY MARKETS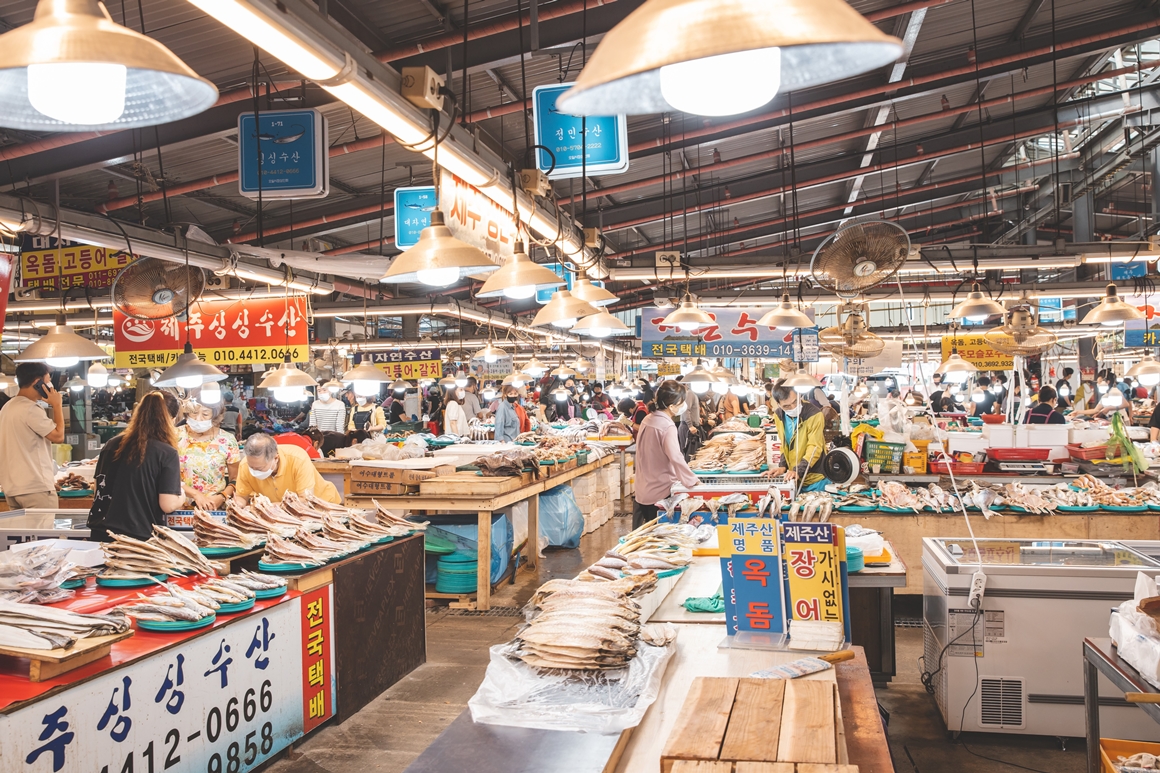 A 5-day market is a traditional-style outdoor market that only opens every 5 days. Each market has specific dates that they are open. For example, the biggest one on the island is Jeju Traditional 5-day Market located in the heart of Jeju City. This market is open on days that end in 2 and 7. Down south, the Seogwipo Hyangto 5-day Market is open on days that end in 4 and 9.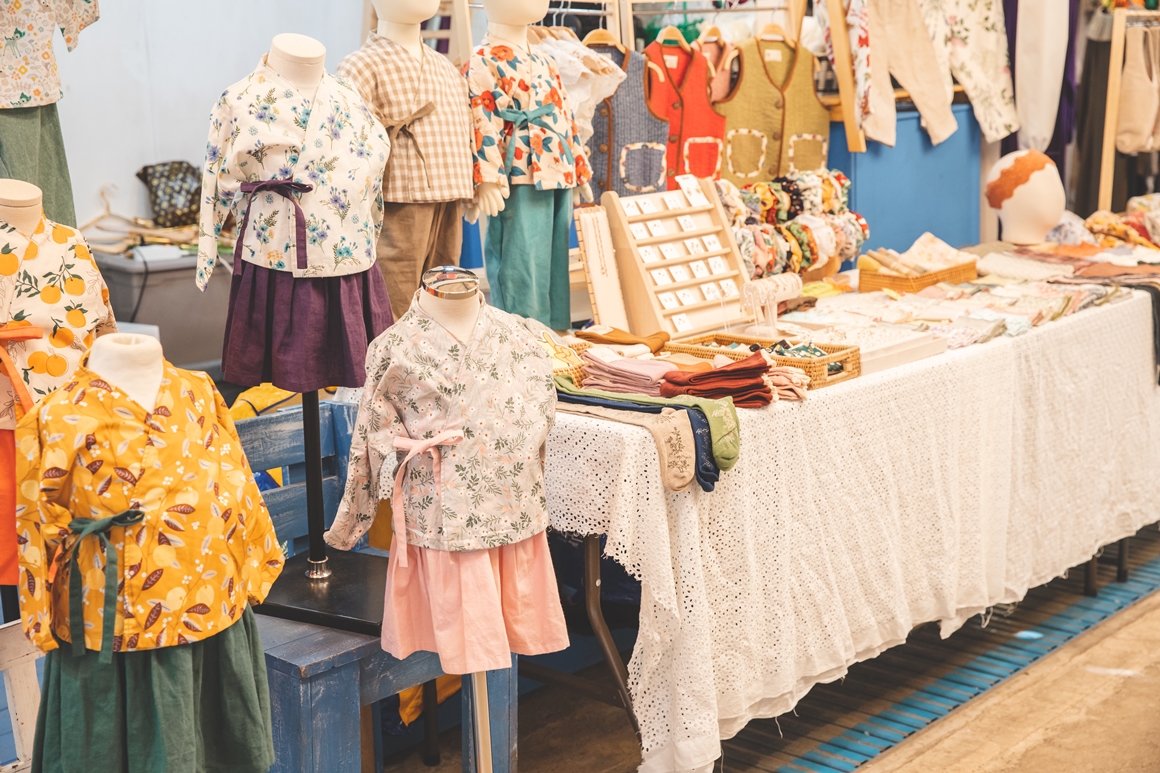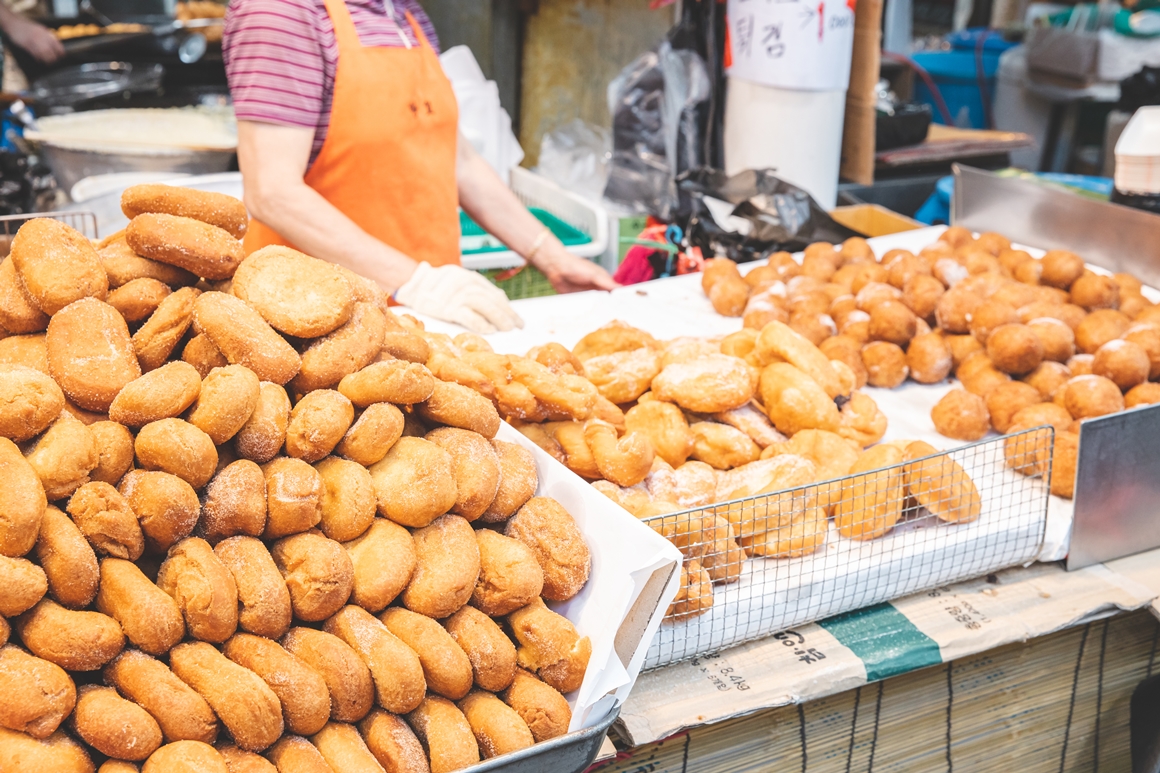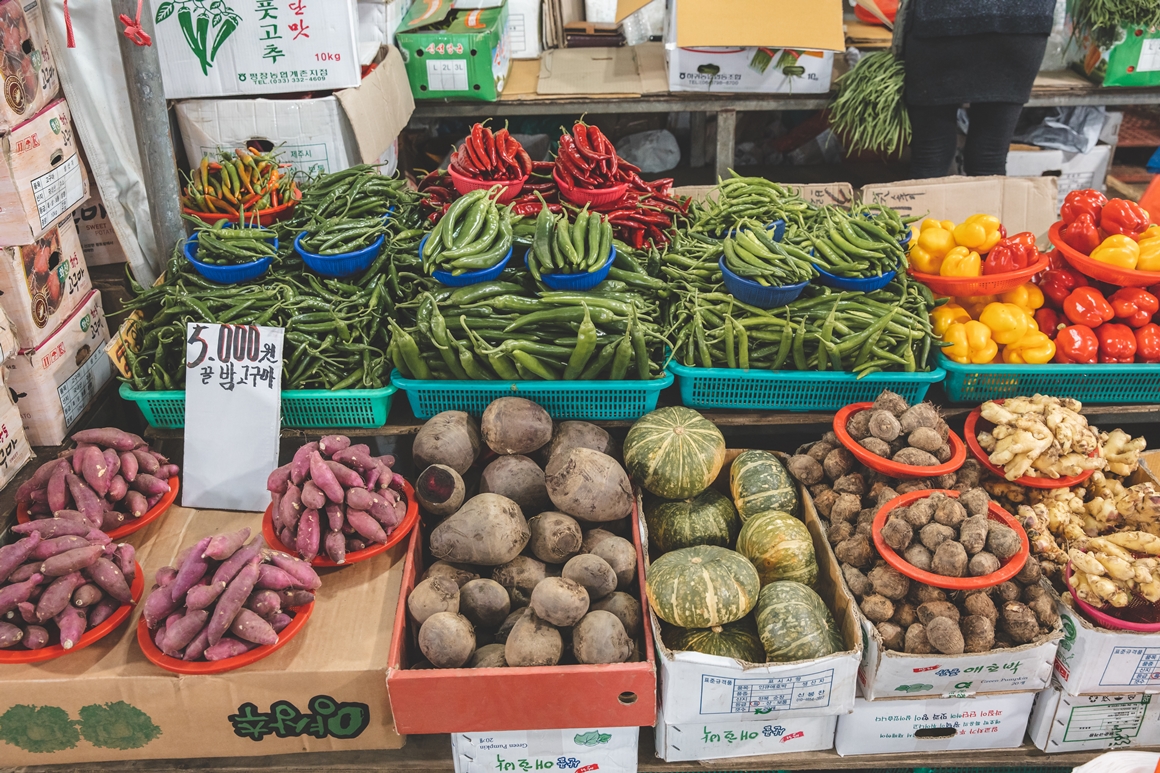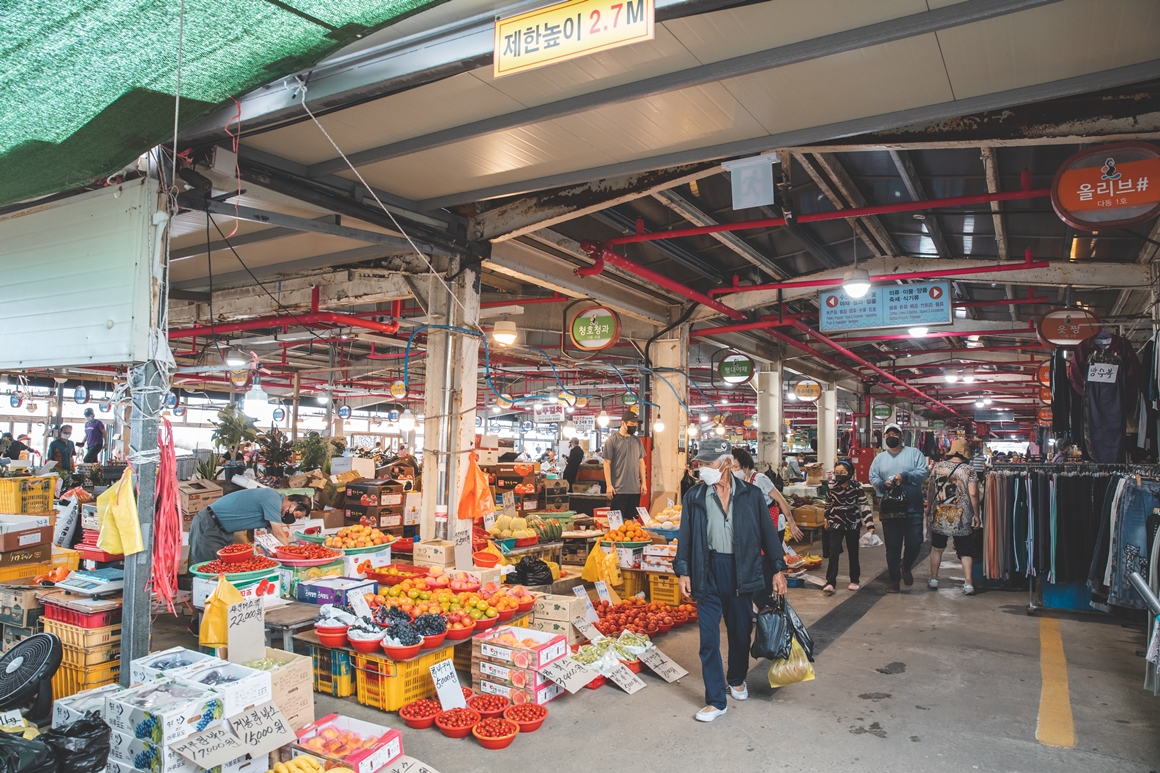 If you're looking for local goodies, these markets will have everything you want in one spot. Business is mainly intended for locals, so you won't have much help in terms of language services, but these retail hubs are great at giving you an authentic local experience.
If you're looking for something more modern and what you want is K-fashion and K-beauty, you'll find all those goodies right in Jeju City. The Jeju Chilseong-ro Store Association is a street full of clothing stores, makeup brands, and restaurants. Located only minutes away from the airport, it's a great place to do some last-minute shopping before you fly out. There is another shopping mall just a block away! The Jeju Jungang Shopping Mall takes you underground to long rows of shops selling clothes, makeup, stationery - you name it! Nuwemaru Street is another popular pedestrian-only shopping zone.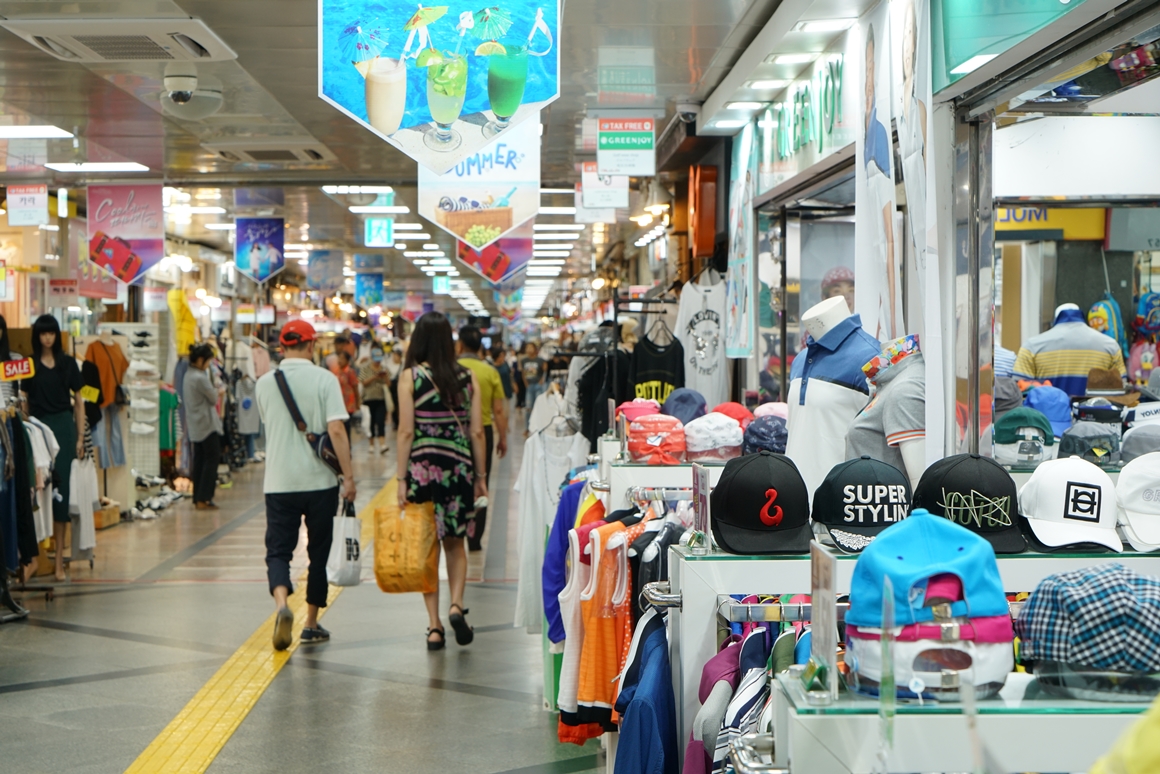 Duty free shopping is a highly anticipated part of traveling for many people, and if that's you, Jeju Island's got you covered. Most of the duty free shops in Jeju are located in Jeju City, with one located in the Jungmun Tourist Complex in Seogwipo, and you can also shop at Jeju International Airport and Jeju Coastal Ferry Terminal.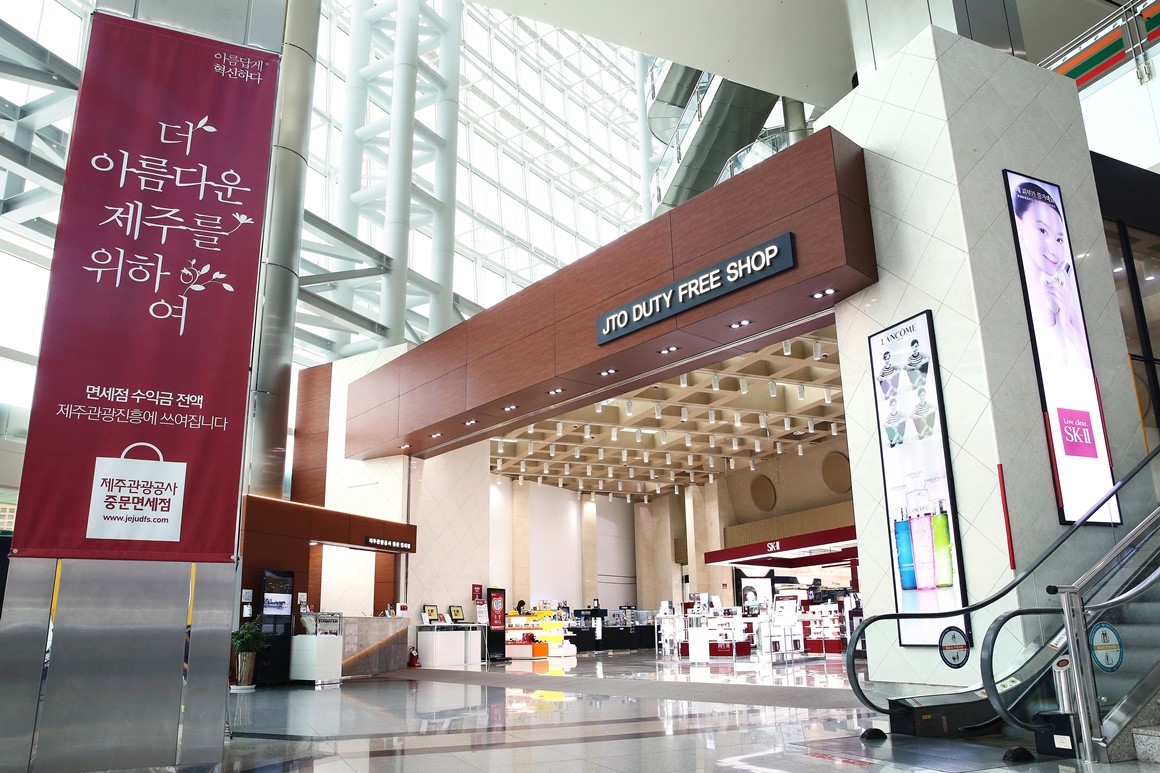 In Jeju City, Lotte Duty Free and The Shilla Duty Free are just a few minutes from the airport, and JTO Duty Free is located in Jungmun on the southern side of the island. To be able to shop at Lotte and The Shilla, you must have an international flight ticket. If you are traveling domestically, JTO Duty Free is the only tax-free choice outside of the airport.
Shops in the cities are larger and carry more goods than the airport, so it's recommended to shop there if you want more choices.
If you're looking for luxury goods at discounted prices, you can find one at Jeju Shinhwa World. South Korean conglomerate Shinsegae opened Jeju's very first luxury outlet at the Shinhwa World shopping plaza that includes some brands that you won't find anywhere else on the island. It's a one-stop-shop much like a department store, where you can eat a delicious meal and do some shopping at the same time.
SOUVENIR SHOPS: THE CUTE & QUIRKY
Jeju Island is great for lots of things - souvenir shops included! There are broadly two types of souvenirs: the traditional and the trending. Traditional keepsakes are great as collectibles or gifts, and one of the most popular icons of Jeju seems to be the dolhareubang, or the stone grandfather.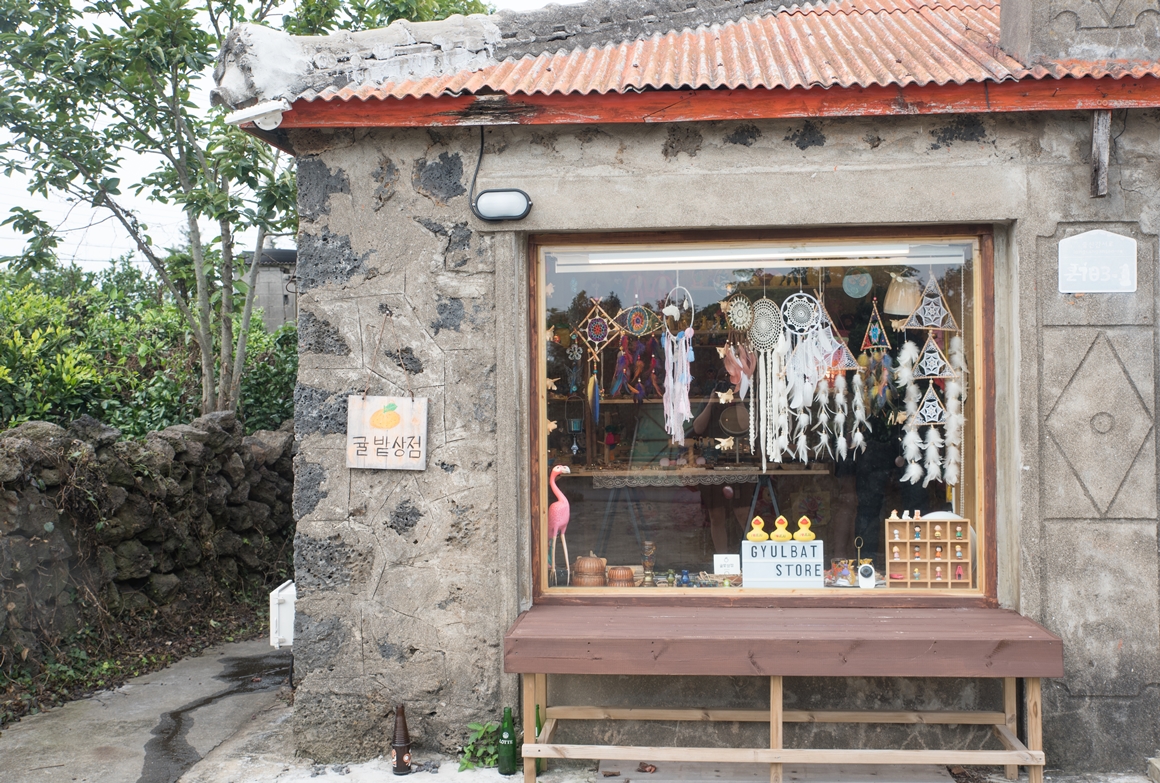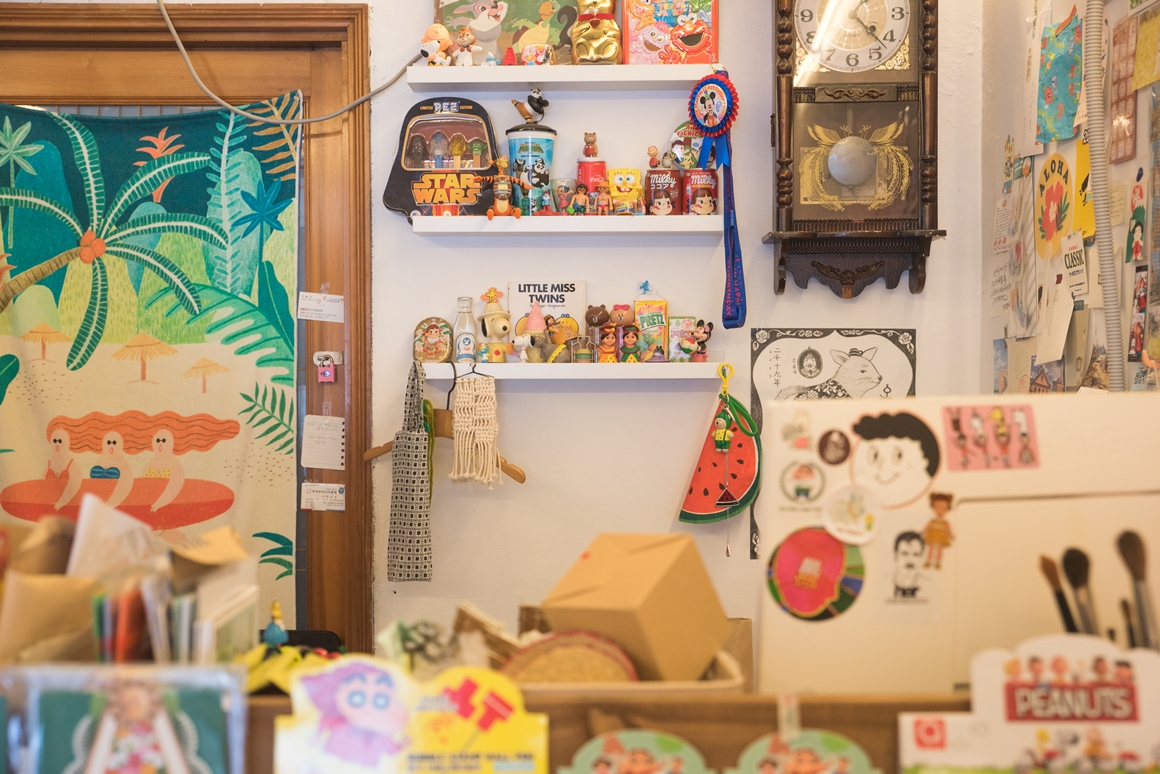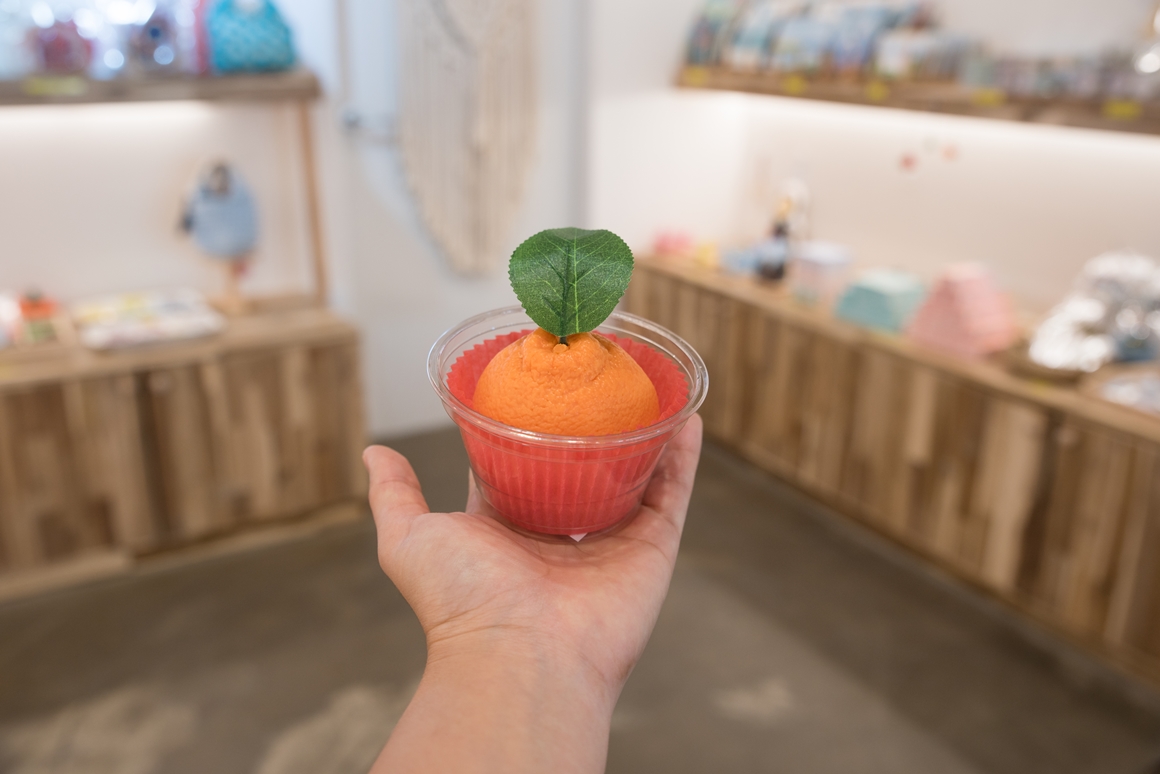 You don't see these statues anywhere else in Korea, so anything that's inspired by these figures will be unique to Jeju. Hallasan Mountain souvenirs are great too, as it's the most iconic landmark on the island. Some cute souvenirs that are very trendy are candles, stationery, and accessories. Gel candles that are inspired by Jeju's beaches are quite beautiful, and stationery with artwork designed by local artists would be some great items to take back with you.
ONE-DAY CLASSES: DIY KEEPSAKES
If you want a keepsake from Jeju that is personalized and unique to you, try taking a one-day class. A one-day class is a workshop that is held over a few hours that teaches a craft to beginners.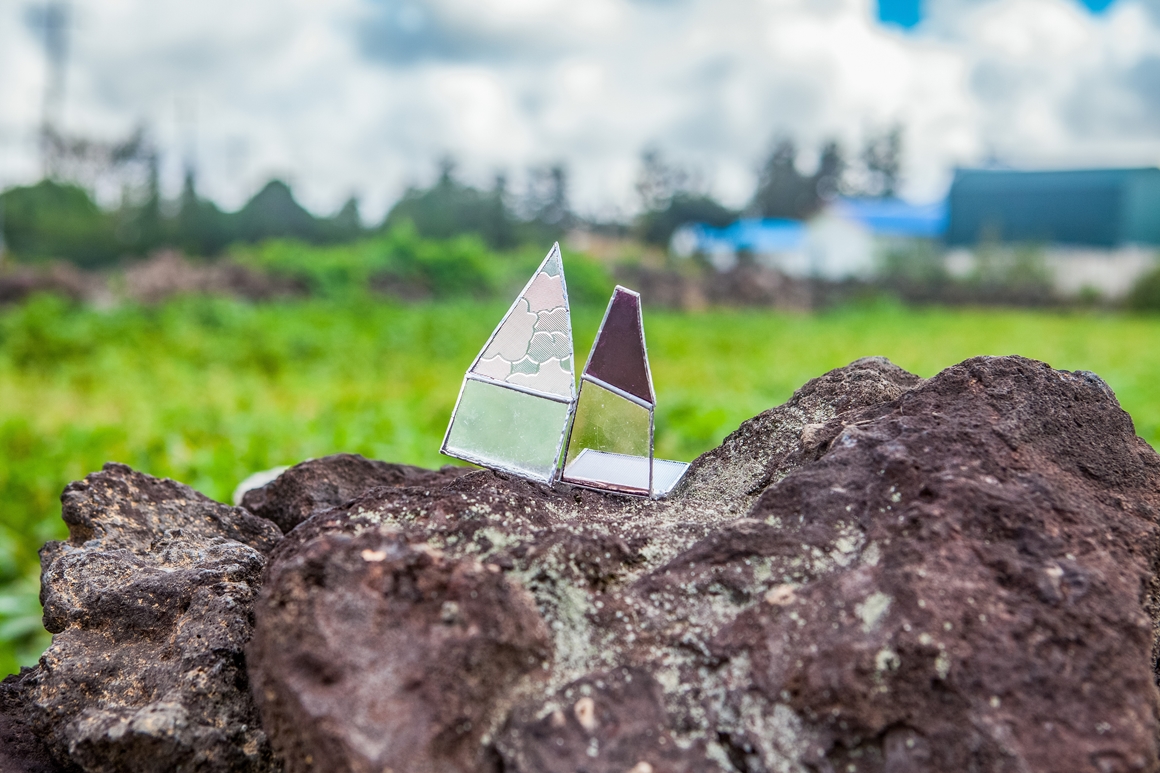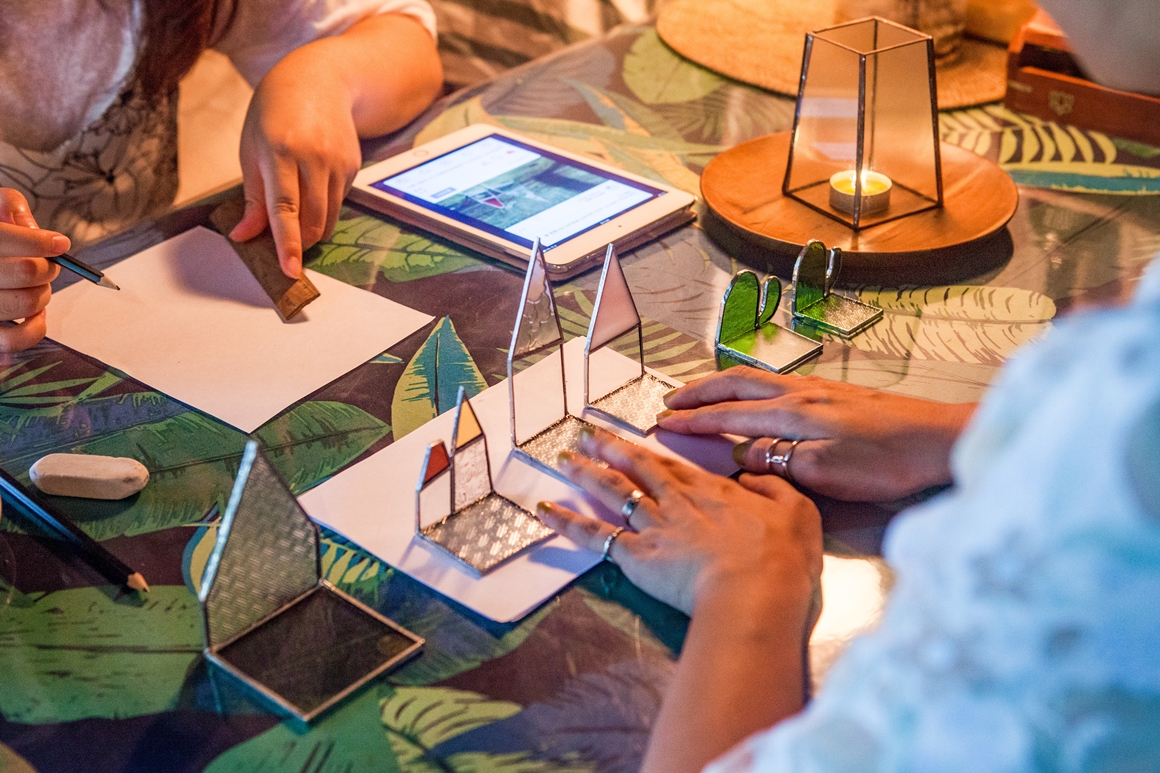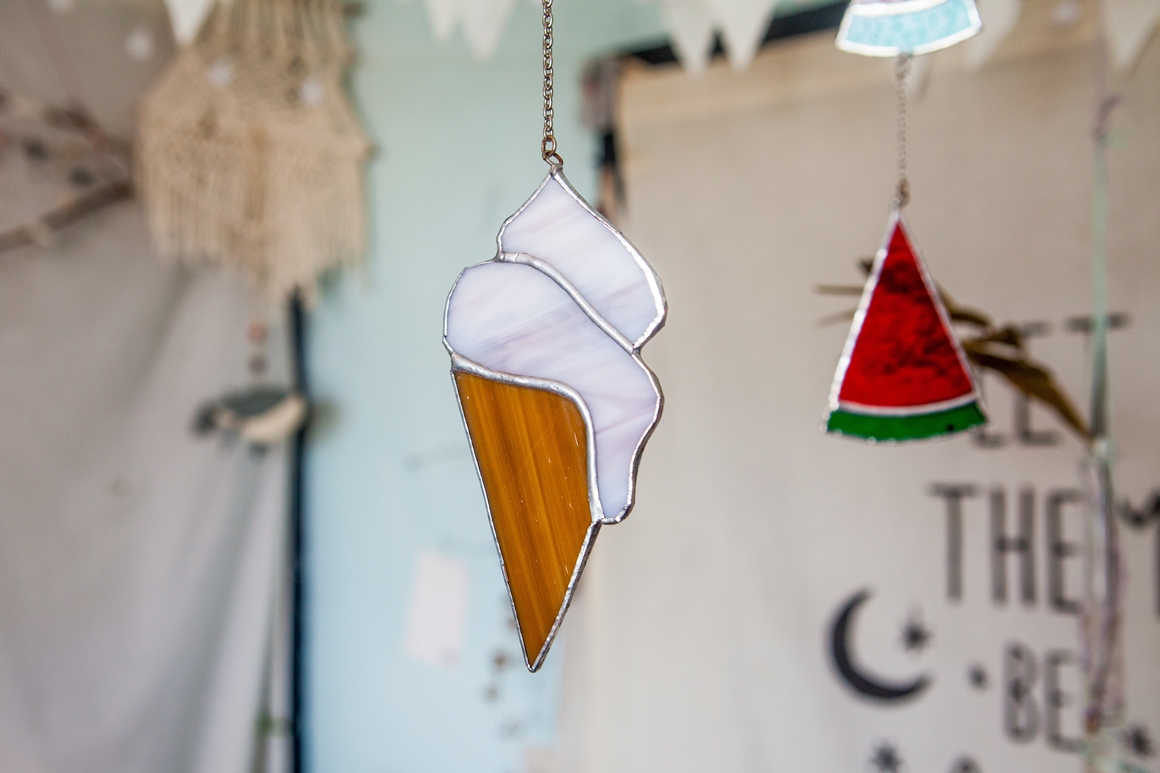 There are many on the island you can choose from according to your interests. You can find one-day workshops for almost any handmade good, like candle, soap and perfume-making, woodworking, ceramics and pottery, and even jewelry-making. Some shops that offer lessons in English are Rina Ceramic Studio in Gujwa-eup, Elly Candles in Aewol-eup, and Another Wood Store (woodworking) near Hamdeok Seoubong Beach.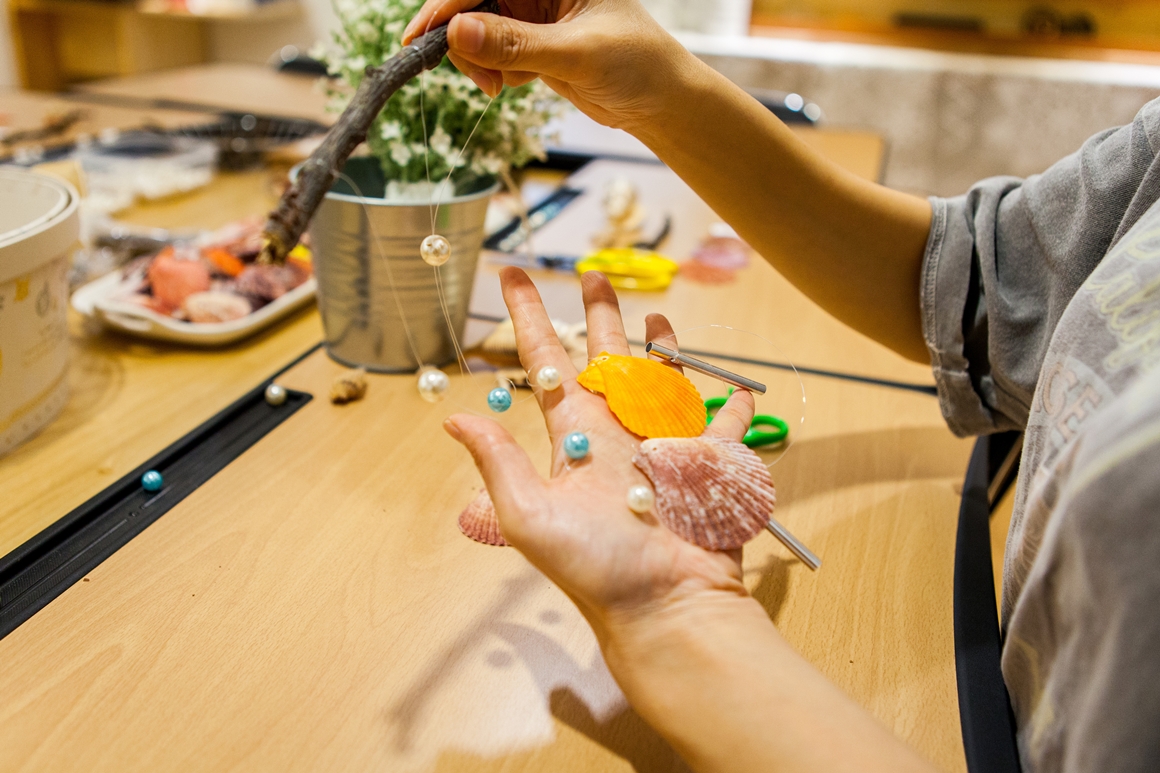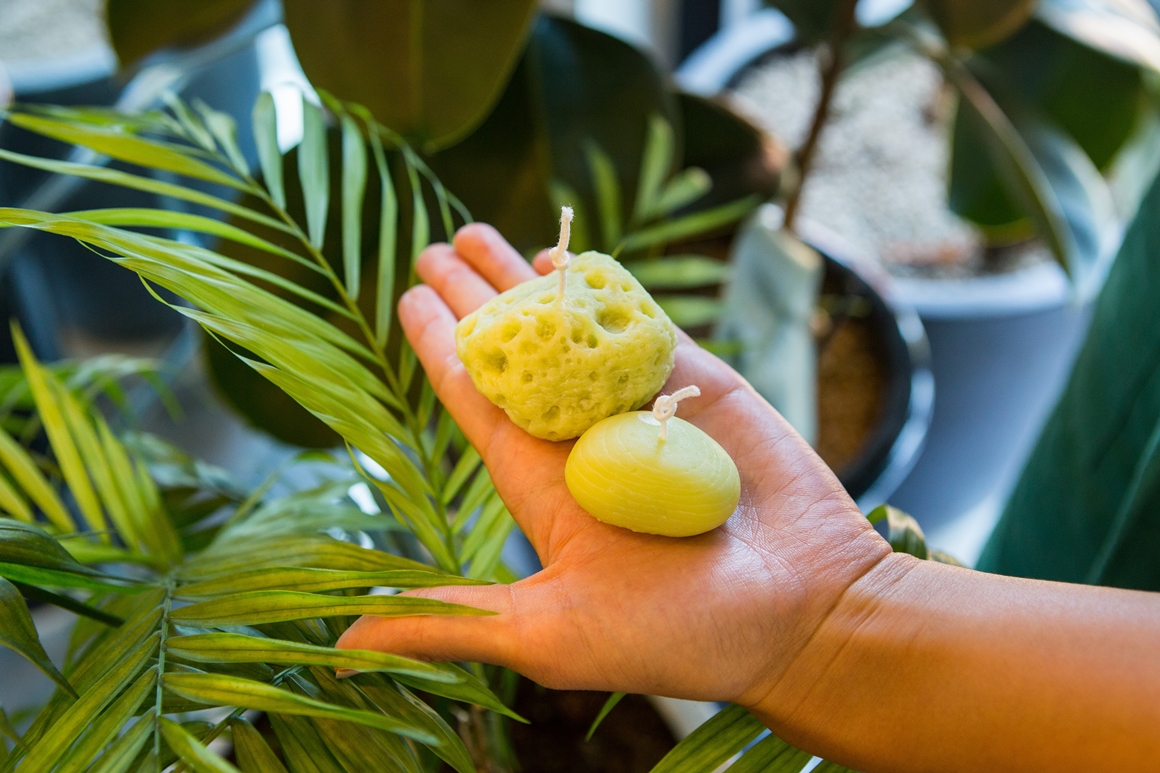 Notice

※ The above information was written on 2022-01-08. Please confirm the information prior to your trip.
※ Unauthorized use of the content above (text, photos and videos) is prohibited and subject to copyright by the Jeju Tourism Organization.