본문
Public Transportation in Jeju
The public bus system in Jeju reaches into the far corners of the island, and it is a great option if you're looking for a slower pace of travel to enjoy the sights and scenery.
Review

0

Lookup

1,538

Share SNS

0
PUBLIC TRANSPORTATION

The public bus system in Jeju reaches into the far corners of the island, and it is a great option if you're looking for a slower pace of travel to enjoy the sights and scenery. If you're coming to Jeju for a walking tour on the Olle Walking Trails, buses may be the best mode of transportation for you.




Whatever you're in Jeju to do, the ease and affordability of public buses will make it a great choice all-around.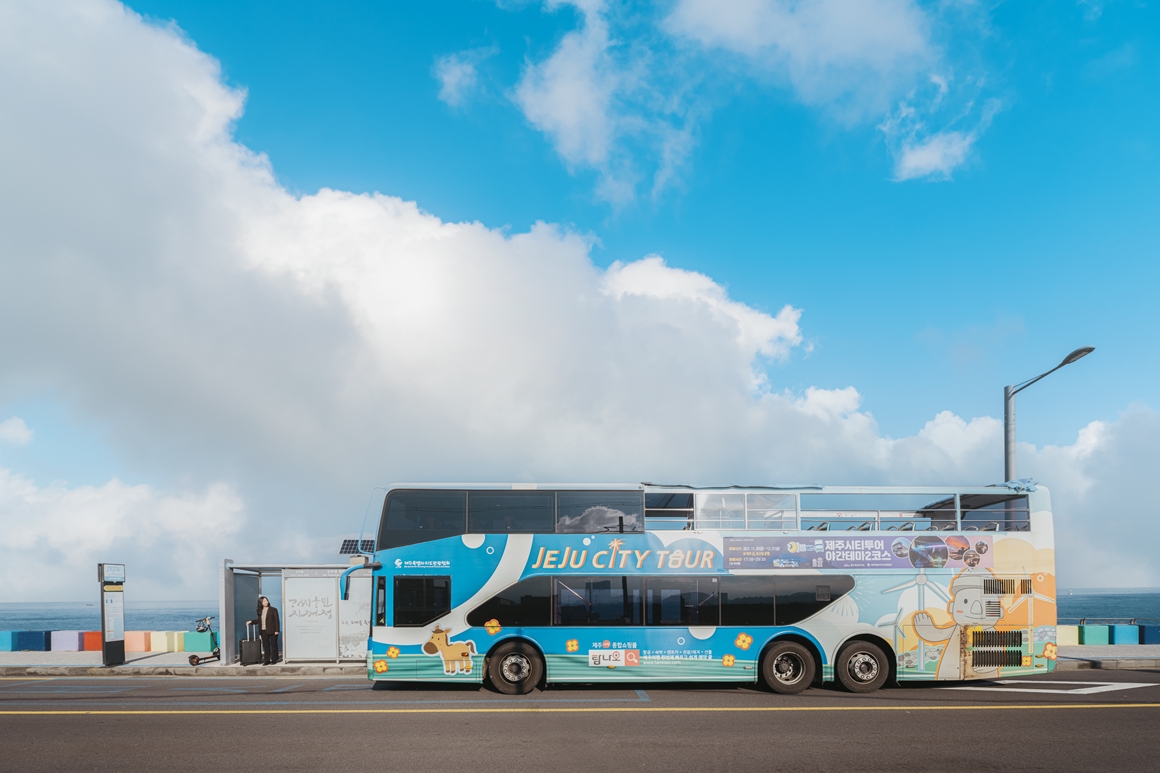 PUBLIC TRANSPORTATION IN JEJU
In 2017, the provincial government completely revised and expanded the public bus system to make it bigger, better, and easier to use. Buses and bus stops are equipped with free, stable WiFi, and many bus stops on the island also have touch-screen displays showing you the current status of the buses en route.
There are several bus apps you can download, like the free real-time bus app provided by the Jeju Special Self-Governing Province which has options for Korean, English, Chinese, and Japanese. KakaoMap is another great app with a real-time bus layer with services provided in Korean and English. A helpful bus route map can be downloaded on our website.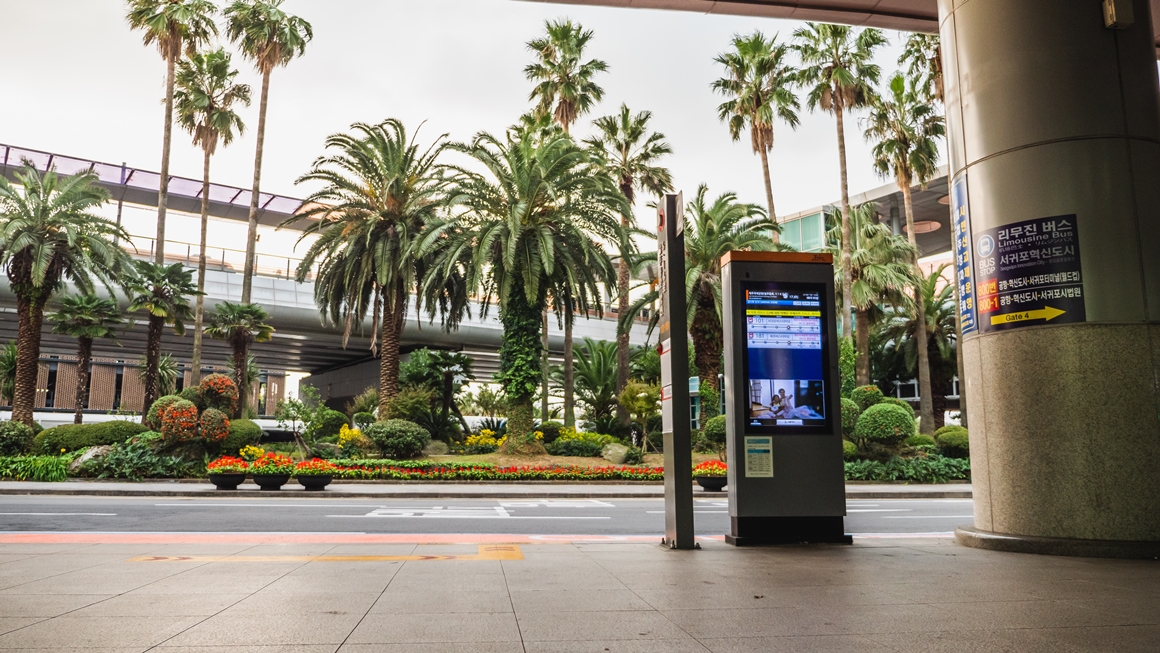 BUS COLORS, EXPLAINED: RED, BLUE & GREEN BUSES
Red buses are express buses that link up all 4 cardinal points of the island and are numbered in the 100s. Red buses are a great way to save time on travel because they skip many of the local stops and only service key destinations, like transit centers and popular tourist attractions.
Blue buses are intercity and city buses and are numbered in the 200, 300, and 500s.
Green buses are branch buses numbered in the 400, 600, and 700s. These buses are also known as "village buses", and they have shorter routes and travel smaller roads in the cities or villages in the country. These buses may travel less frequently, so wait times may be long.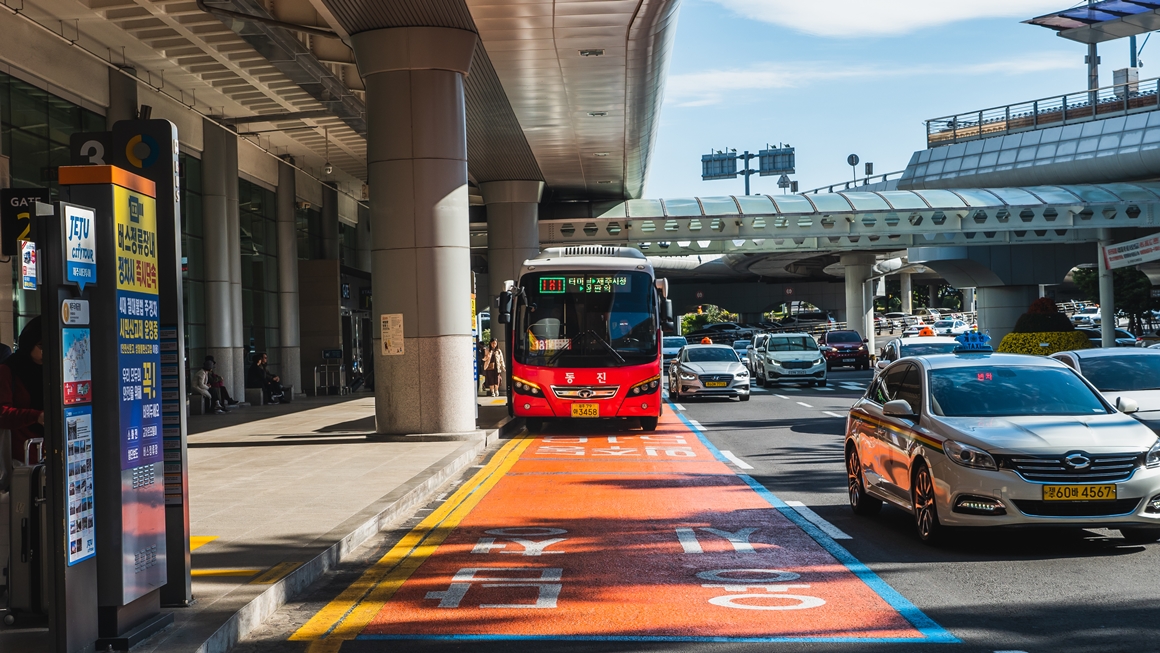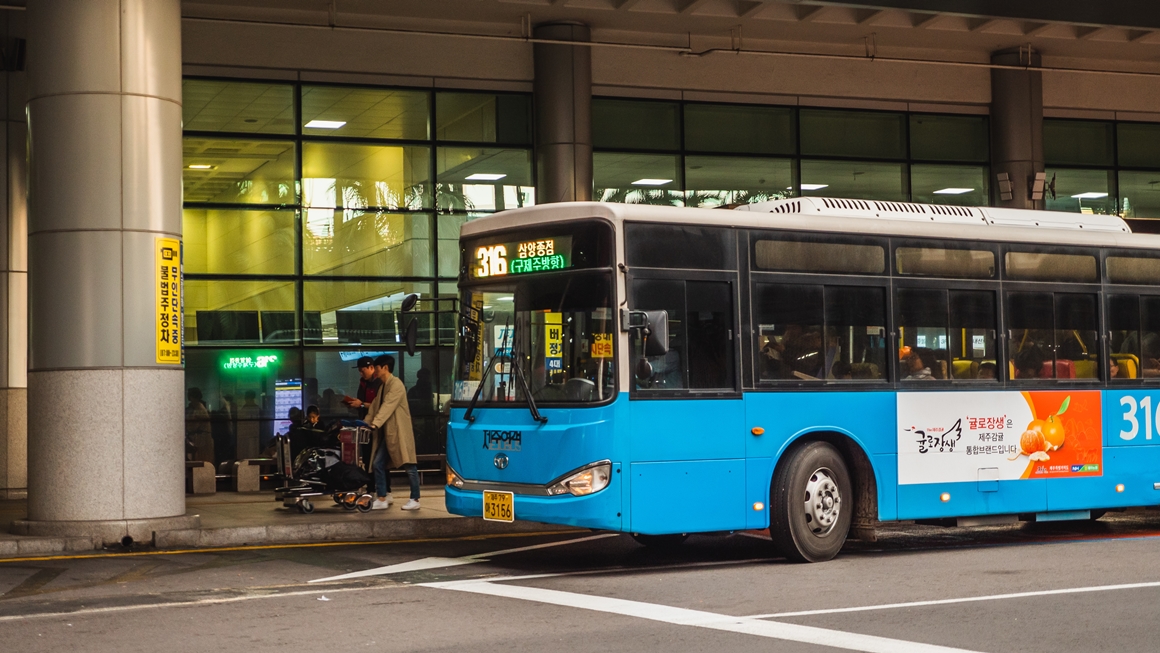 Airport limousine buses are large buses with a compartment for luggage that travel between the airport and Seogwipo with few stops in between. There are 3 airport limousine buses: bus nos. 600, 800, and 800-1. All three buses travel to Seogwipo on the west side of Hallasan Mountain. The 600 goes through Jungmun Tourist Complex and ends at Seogwipo KAL Hotel. Expect about a 50-minute from the airport to Jungmun and an 80-minute ride to the KAL Hotel.
Both the 800 and 800-1 skip over Jungmun and go straight toward Seogwipo City. Bus no. 800 ends at the Seogwipo Bust Terminal with a total ride time of about 70 minutes. Bus no. 800-1 ends at the Jungang Rotary in the center of Seogwipo City with a total ride time of about 80 minutes.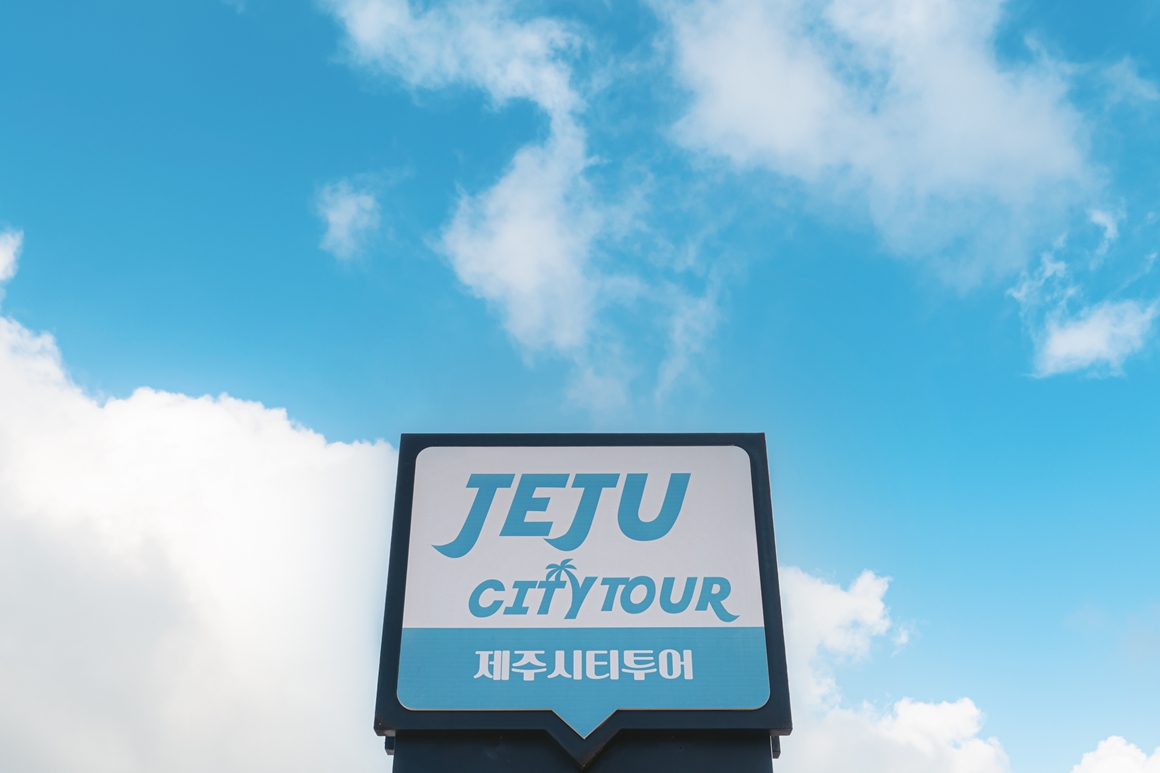 For the sake of convenience and cost, a transportation card, like Tmoney, is highly recommended. A Tmoney card can be purchased and refilled at any major convenience store and can be used throughout Korea on buses, subways, and taxis. You also get free transfers with a card, up to 2 times within 40 minutes of getting off your first bus. Keep in mind, you must swipe the card again as you get off, and free transfers will not apply if you get back on the same bus route/number.
Pro Tip: You can pay for multiple people on a single card. Simply let the driver know how many people are boarding, then wait for his cue to swipe! Free transfers will not be eligible if you use this method.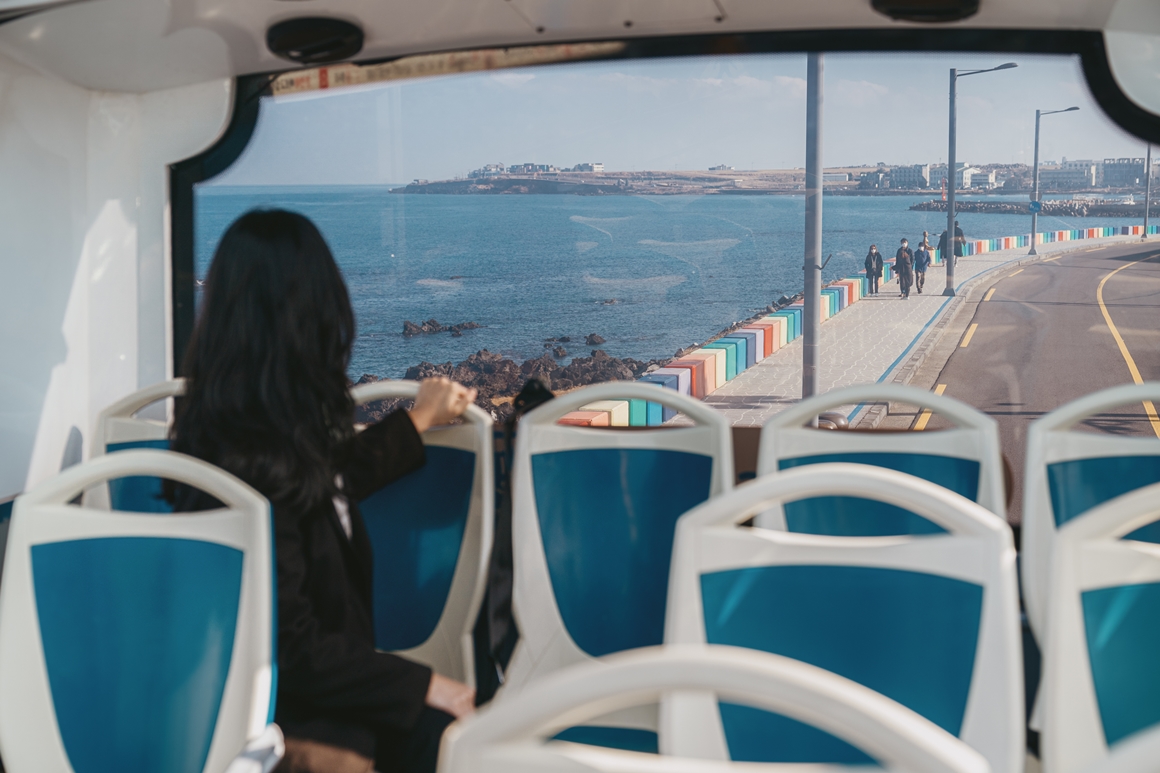 AIRPORT LIMOUSINE & EXPRESS BUS FARES
Airport limousines and express buses charge slightly more than trunkline buses. If paying by transportation card, fares start at a base rate of ₩2,000 ($1.60 USD) for adults, ₩1,600 for youth aged 13 to 18, and ₩1,000 for children aged 6 to 12. These prices apply for the first 5 km, after which the price will increase incrementally to a maximum of ₩3,000 for adults ₩2,400 for youth, and ₩1,500 for children. The difference will be taken out of your card when you swipe to disembark. If paying by cash, the maximum fare must be paid upon boarding.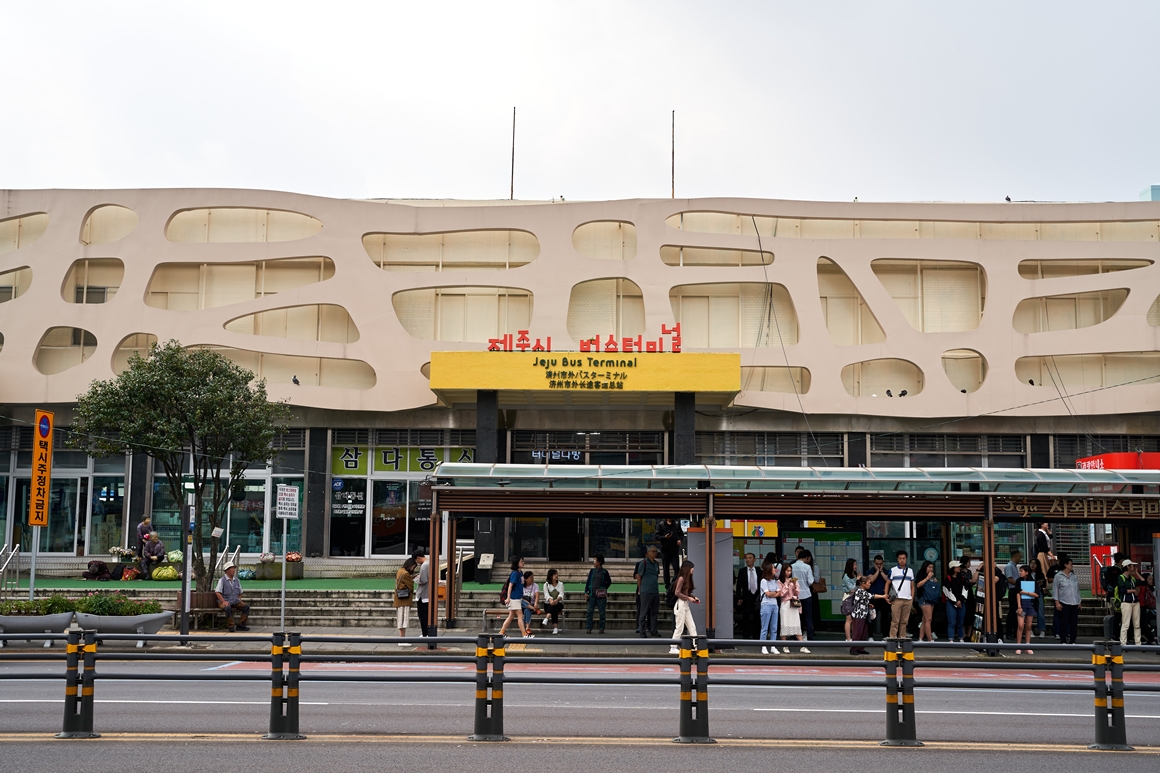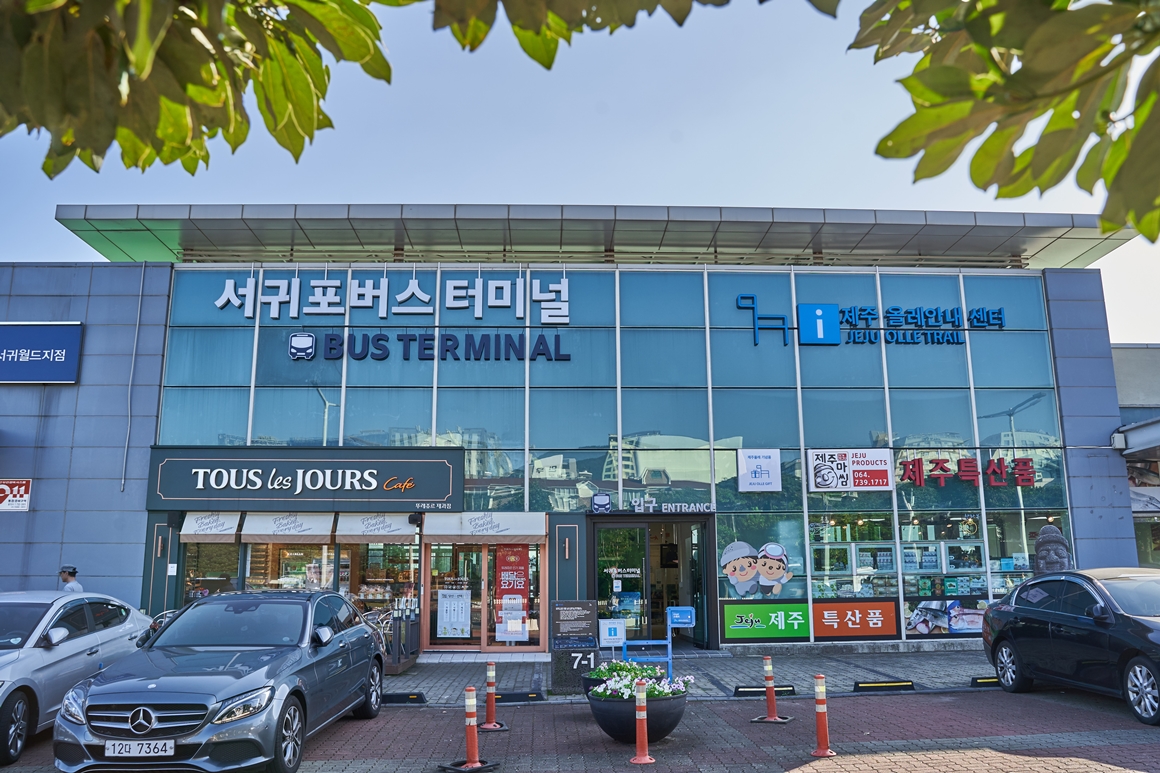 Aside from the Jeju International Airport, there are 4 major transit hubs on the island: Jeju Bus Terminal (north), Seogwipo Bus Terminal (south), Daecheon Transit Center (east), and Donggwang Transit Center (west). The Jeju and Seogwipo Bus Terminals are convenient places to find an express bus to help you travel longer distances more quickly. The Daecheon and Donggwang Transit Centers in the east and west, respectively, are where you want to go to transfer to the Tourist Shuttle Buses. The Daecheon and Donggwang centers look just like a normal bus stop but with a small, attached office to purchase tourist shuttle bus tickets.
Operating times will vary by bus and route. In general, buses begin running at around 6 a.m., and the last bus departs for its final route at around 10 p.m. Intervals between buses will also vary by location and route. Many city buses run very frequently, so you will not have to wait long before the next bus arrives. However, if you are outside of the city and away from major tourist attractions, expect to wait up to an hour or more.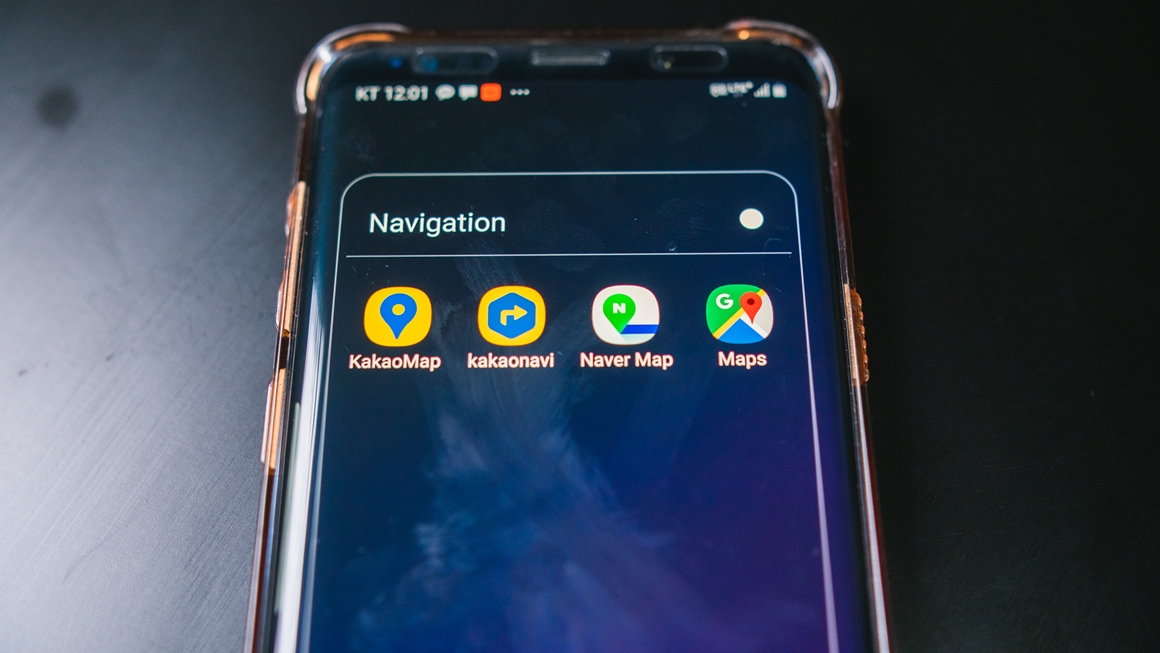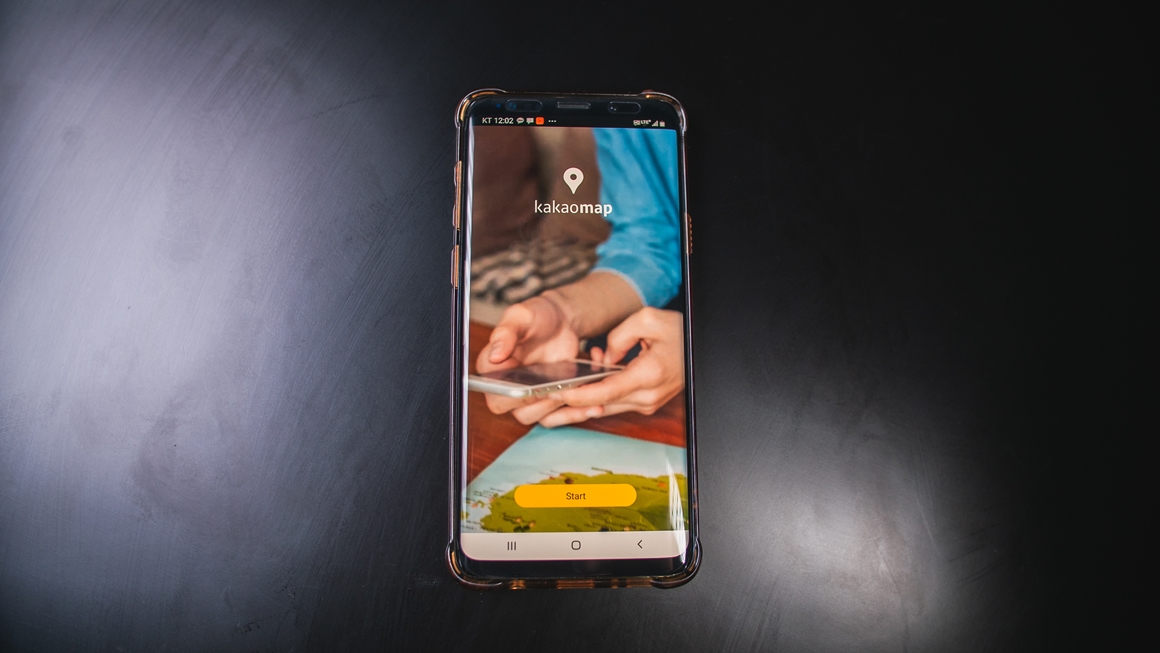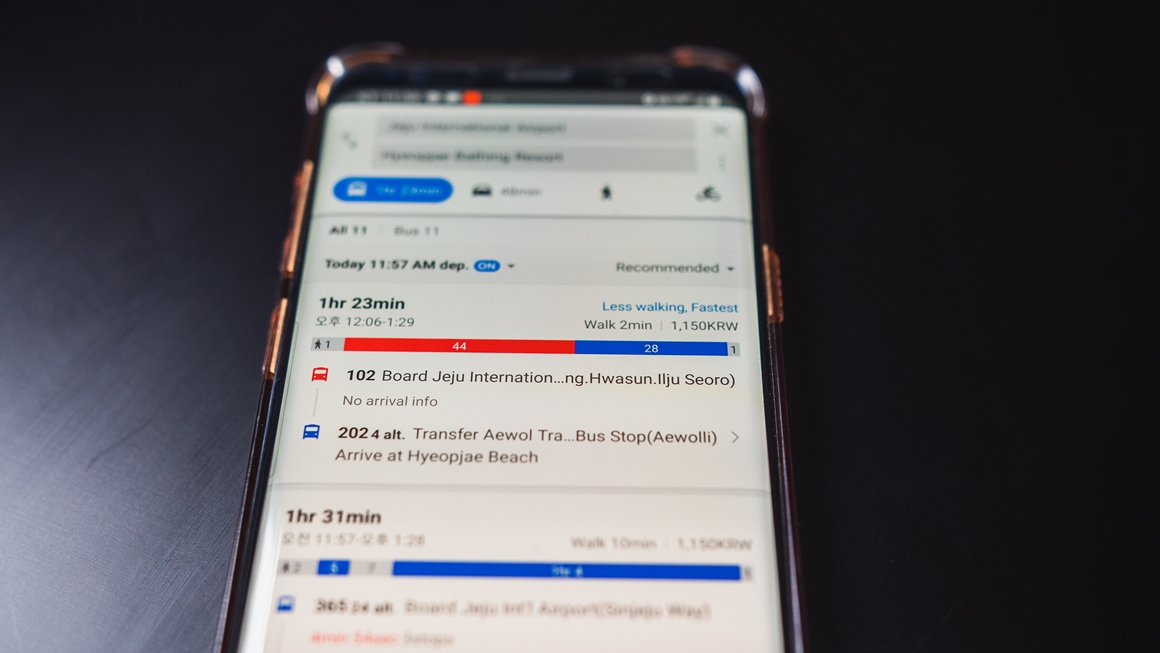 Korean map apps are very useful and are highly recommended for your trip in general. They will come in especially handy if you plan on using public transportation. Kakao Map can not only search bus routes for you, but it has a bus layer that you can toggle on that shows you where buses are in real-time. This comes in handy when you're waiting or searching for a bus, but it's also very useful to track your location when you're on a bus and you're not sure when to get off. Remember, every bus is equipped with free WiFi, so using navigation apps on the bus will be a breeze!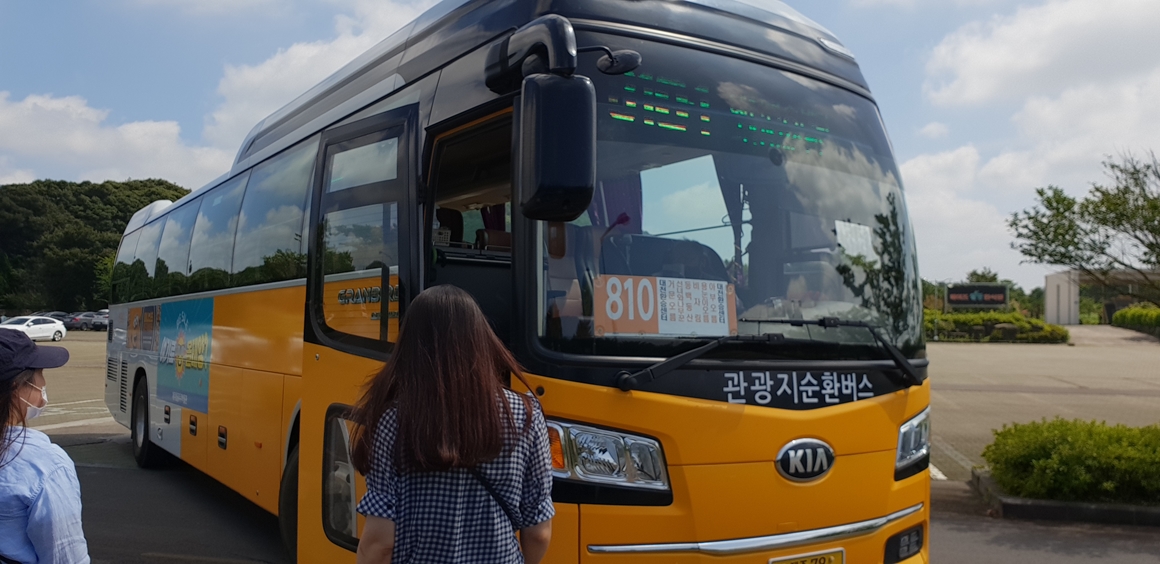 Tourist shuttle buses are not for general travel, as it only stops at major tourist attractions. However, you are free to hop on if it's going your way! A tour guide on board will narrate a tour in Korean with brief descriptions about each spot. While the guide is only in Korean, there are TV screens at the front of the bus that tells you which stop is next in both Korean and English, along with a voiced announcement in English. The tour guide will also let you know if the place you're stopping at is closed for the day, which will save you the trouble of finding out for yourself. The bus fare is the same as public buses with an added option of purchasing a full day pass for ₩3,000 ($2.50 USD). You can purchase these at the connecting transit center (Daecheon or Donggwang). There are 2 routes: bus nos. 810 and 820.
"
TOURIST SHUTTLE BUS NO. 810
"
Bus no. 810 circles the east side of the island which is known for its beautiful volcanic cones, or oreums. The travel route winds its way through some of the most iconic oreums on the island, and you can experience the beauty of oreums in one shot simply by taking this bus. Bus 810-1 travels clockwise and 810-2 goes counter-clockwise. Daecheon Transit Center is the first and last stop on the route and where you can purchase a day-pass bracelet. You can also pick up pamphlets in English that will help you navigate the route. It stops at locations such as the World Natural Heritage Center, Darangswi Oreum Volcanic Cone, and Maze Land.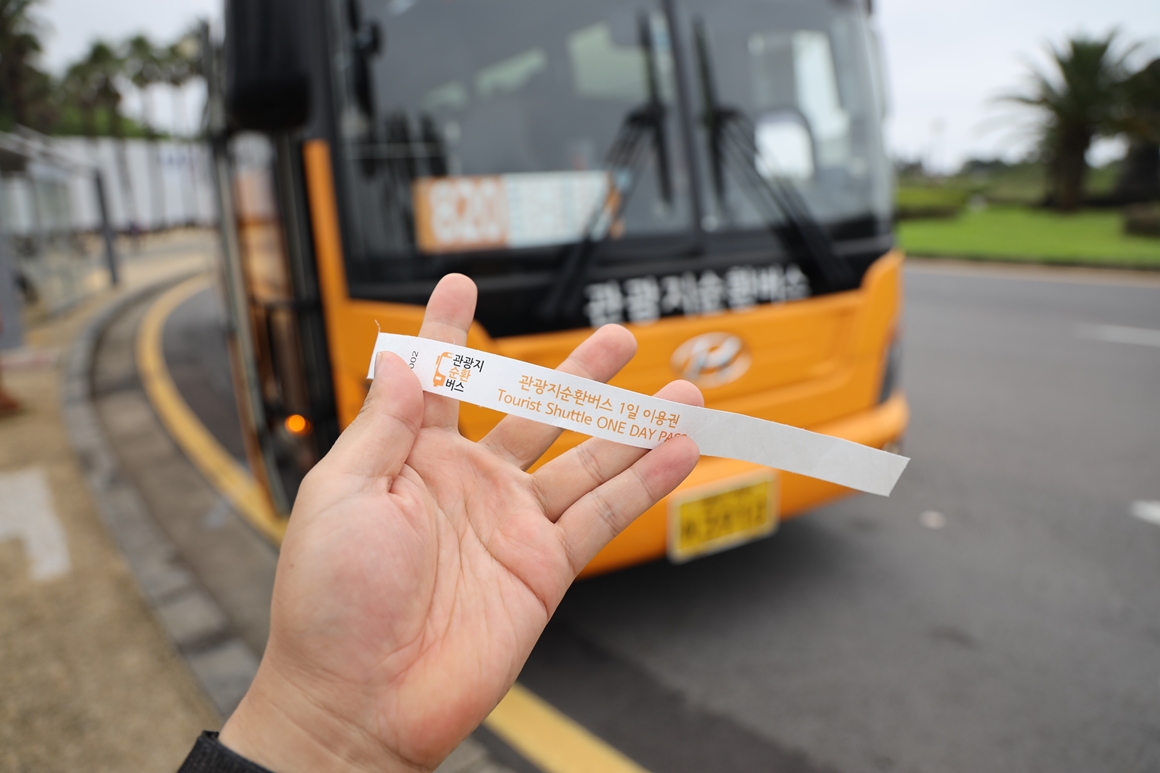 "
TOURIST SHUTTLE BUS NO. 820
"
Bus no. 820 will give you a look at the quirkier side of the island. The 820 circles the west side of the island, well known for its museums. The connecting transit center, Donggwang, looks identical to Daecheon Transit Center. The office is a small extension of the bus stop that's recognizable by its black windows. You can choose which direction you want to go: bus no. 820-1 travels counter-clockwise, and bus no. 820-2 travels in a clockwise route.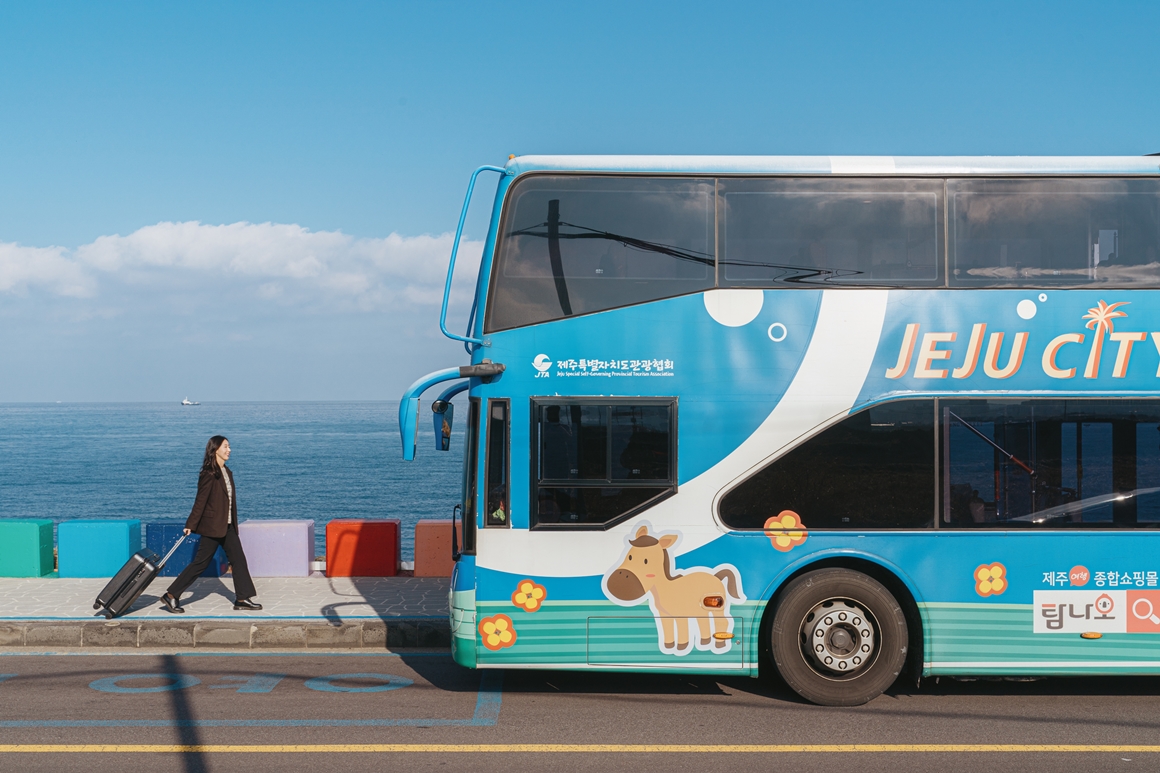 The double-decker Jeju City Tour Bus travels only within Jeju City, highlighting some of the most popular sites and scenery. The tour guide on board will be able to speak English and at least one other language that they specialize in, including Chinese, Japanese, and Thai. After doing some shopping and eating in the city, you can make a stop at the beach to enjoy a cup of coffee with a view of blue skies and sea. The bus will dock at every port stop (bus and ferry terminals) until the officially scheduled departure time, so it will stay very close to scheduled service times for every stop - no need to worry about random arrival times!
"
JEJU CITY TOUR BUS: NIGHTTIME BUS
"
The double-decker Jeju City Tour Bus also offers a nighttime tour on Fridays and Saturdays. Tickets can only be purchased in advance on their website. This is the perfect tour to hit up some of the most scenic and photogenic views in Jeju City as the sun is setting, which is great for getting that beautiful golden glow in all your photos. When the weather is nice, you'll also be making a stop on the coast for a cute nighttime picnic that the tour sets up for you.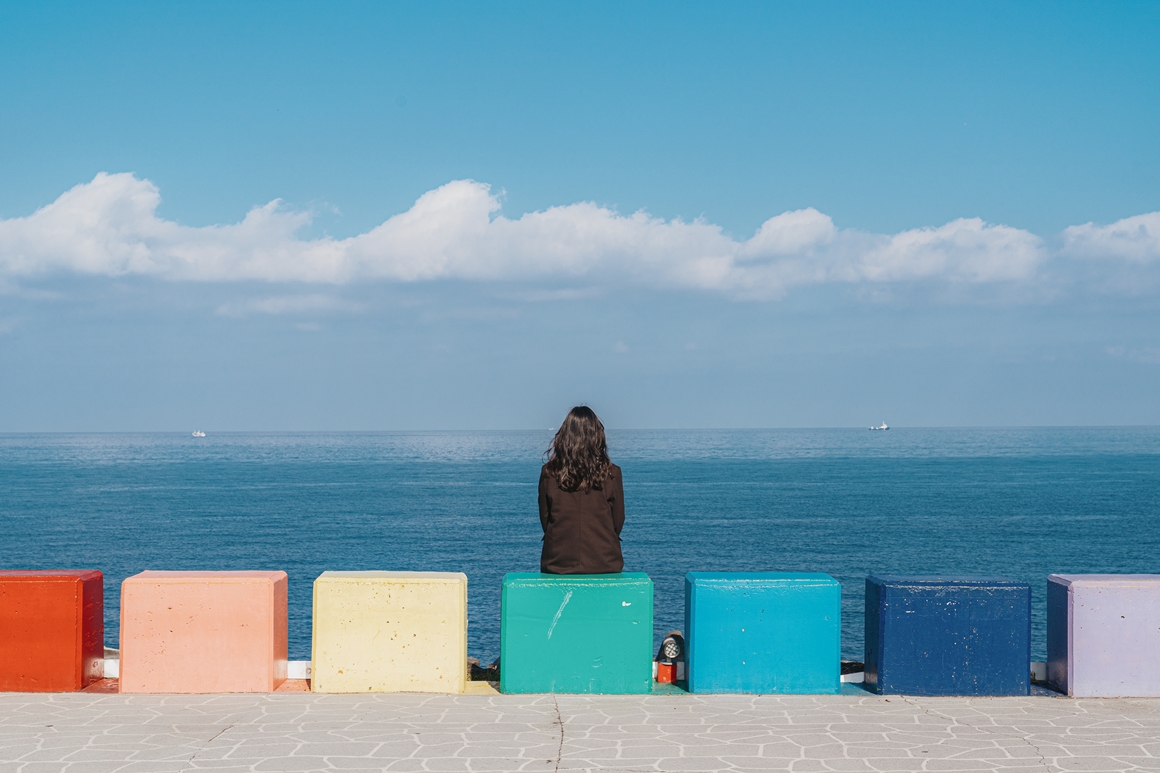 SEOGWIPO ELECTRIC BUS CITY TOUR
The city of Seogwipo on the south side of the island also has a city bus tour that travels through the original city center. It's not a double decker bus, but keeping in line with Jeju Island's commitment to going carbon-free, it is an electric bus for public use. Bus no. 880 starts and ends at the Seogwipo Hyangto 5-Day Market, and takes you on a tour that includes some of Jeju Island's greatest natural wonders, like Oedolgae Rock and Cheonjiyeon Falls. If you're short on time or you want a tour that's already curated, this one is a must-do!
Notice

※ The above information was written on 2021-12-29. Please confirm the information prior to your trip.
※ Unauthorized use of the content above (text, photos and videos) is prohibited and subject to copyright by the Jeju Tourism Organization.