본문
Top 10 Jeju Sites for February <Feel Your Heart Pounding with the Impending Spring>
People don't want to dwell on winter. Instead, they want to welcome spring as soon as possible. In that sense, many people's minds go to Jeju Island. When soft southerly breezes whisper and awaken the fields and seas, head to Jeju for the splendor of spring and feel your heart pound with anticipation.
Review

0

Lookup

20,805

Share SNS

8
Top 10 Jeju Sites for February

Jeju in February, Feel Your Heart Pounding with the Impending Spring

People don't want to dwell on winter. Instead, they want to welcome spring as soon as possible. In that sense, many people's minds go to Jeju Island. When soft southerly breezes whisper and awaken the fields and seas, head to Jeju for the splendor of spring and feel your heart pound with anticipation.
Jeju Welcomes Spring
Tamna-guk Ip-chun Gut (Spring Welcoming Ritual of Tamna), Chilmeoridang Yeongdeunggut
Tamna-guk Ip-chun Gut (shamanistic ritual) is a traditional ceremony where people would pray for a good harvest and peace by drawing a wooden cow. This is the best festival in Jeju! Running from Feb. 2 to Feb. 4, the Georigut, Yeolimgut, and Inpchungut (Spring Welcoming Ritual) unfold in order and experiences such as writing chuncheop (spring charm) and making sotdae or traditional mask, playing folk games, and sharing local food are also available in Jeju Mok Government Office and throughout Jeju. Yeongdeunggut is a special belief in the goddess of the winds that's been passed down for generations. Jeju residents pray for a rich harvest and peace to the goddess Grandmother Yeondeung who is said to sow seeds everywhere on Jeju Island and the sea for 15 days from the first day of February on the lunar calendar. Jeju Chilmeoridang Yeongdeunggut is listed as one of UNESCO's Intangible Cultural Heritage properties. The Yeongdeung Welcome Rite this year will be held on Feb. 24 and the Yeongdeung Farewell Rite on March 8. A special time to welcome the season of spring is coming.

※ We regret to inform you that the 2020 Tamna-guk Ip-chun Gut (Spring Welcoming Ritual of Tamna) event scheduled for Feb. 2 to Feb. 4 has been canceled in order to prevent the spread of Novel Coronavirus (2019-nCoV).


▸ Chilmeoridang Yeongdeunggut: February 24th, 09:00~15:00, Jeju-si Suhyup Fish Market (Yeongdeung Welcome Rite) March 8th, 9:00~18:00, Jeju Chilmeoridang Yeongdeunggut Training Center (Yeongdeung Farewell Rite)
▸ Jeju Chilmeoridang Yeongdeunggut Training Center: 58, Sarabongdong-gil, Jeju-si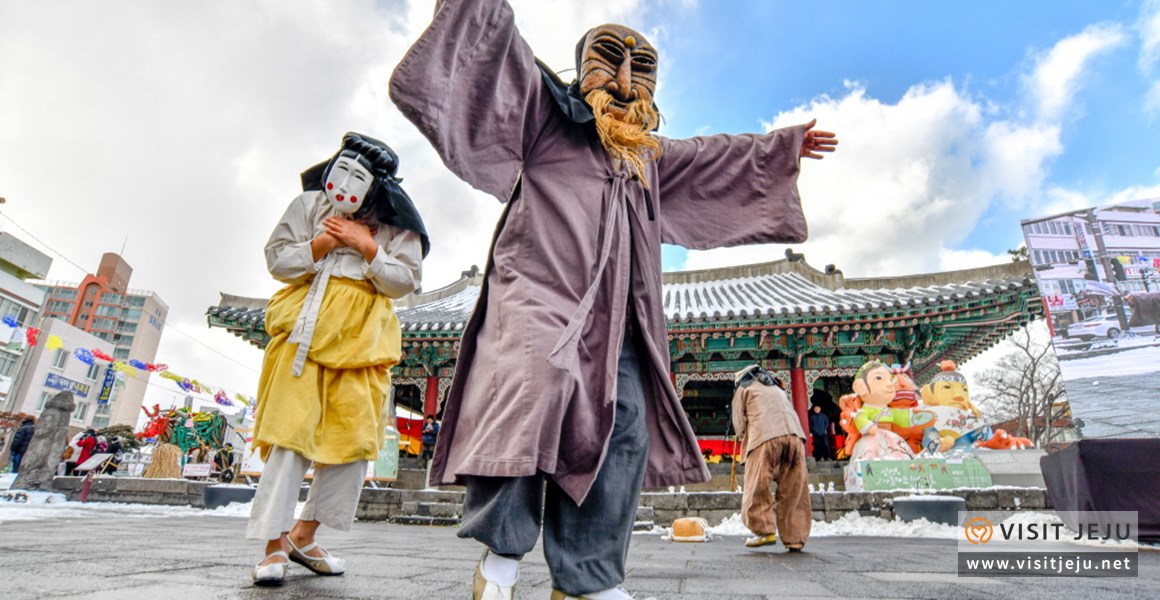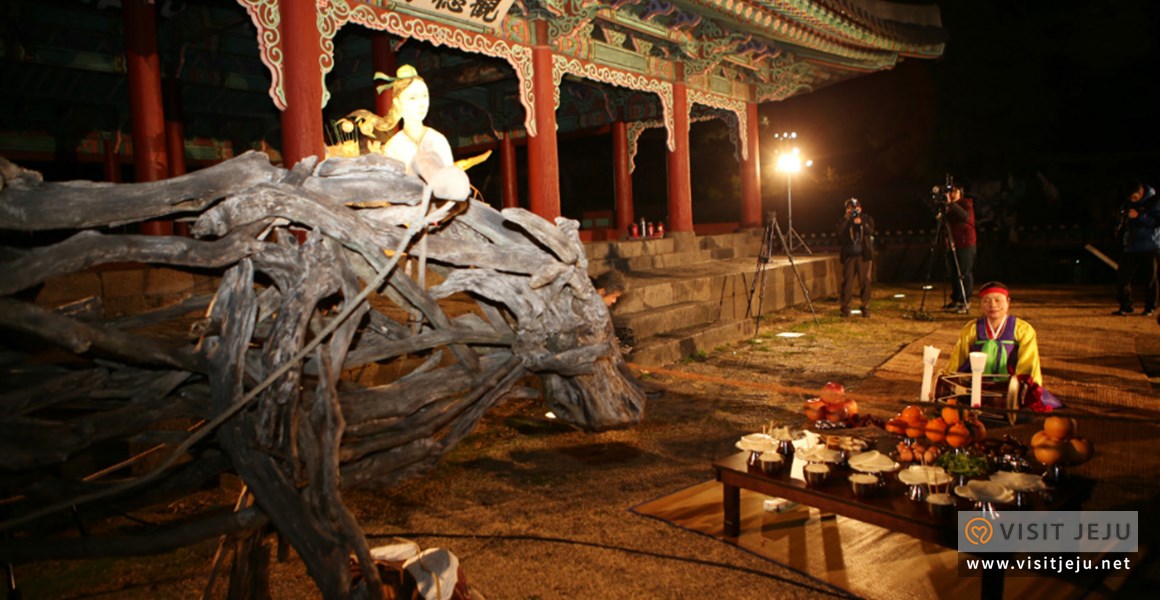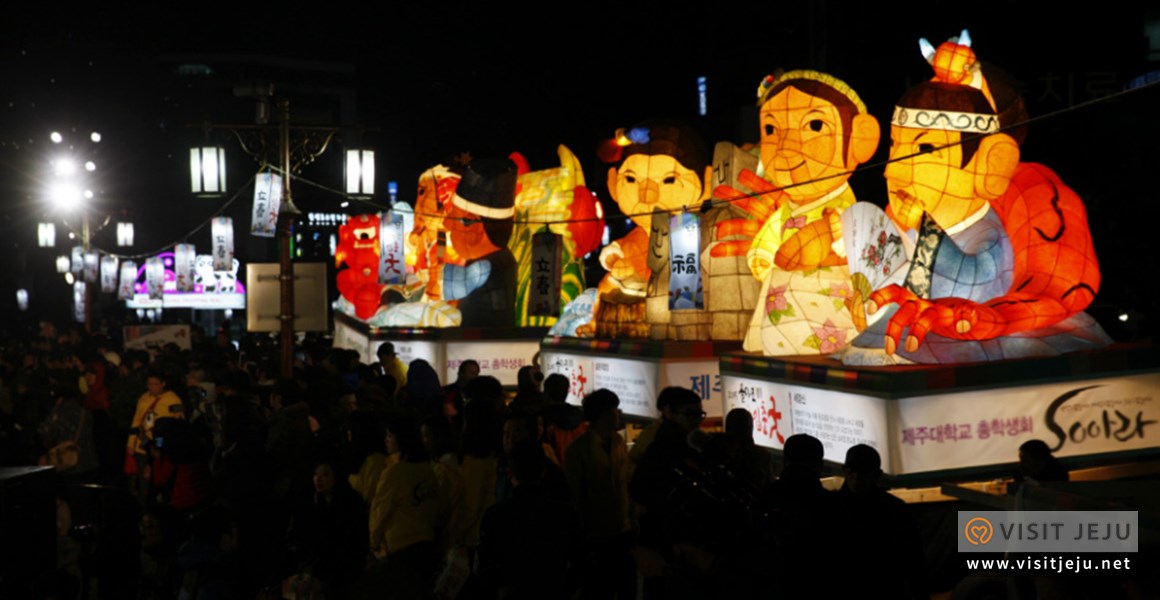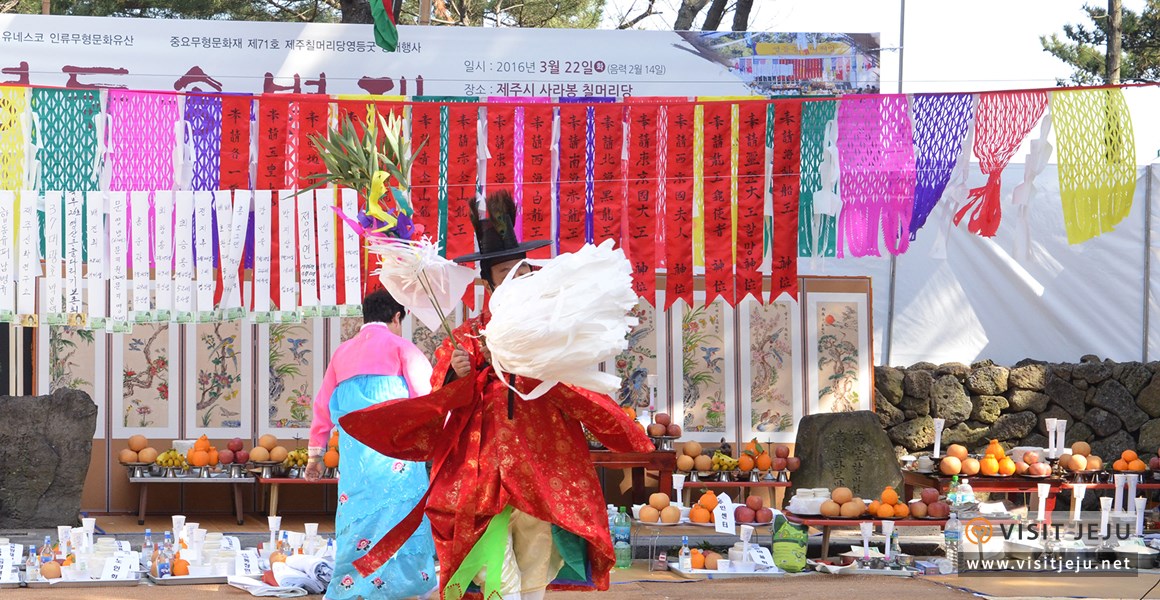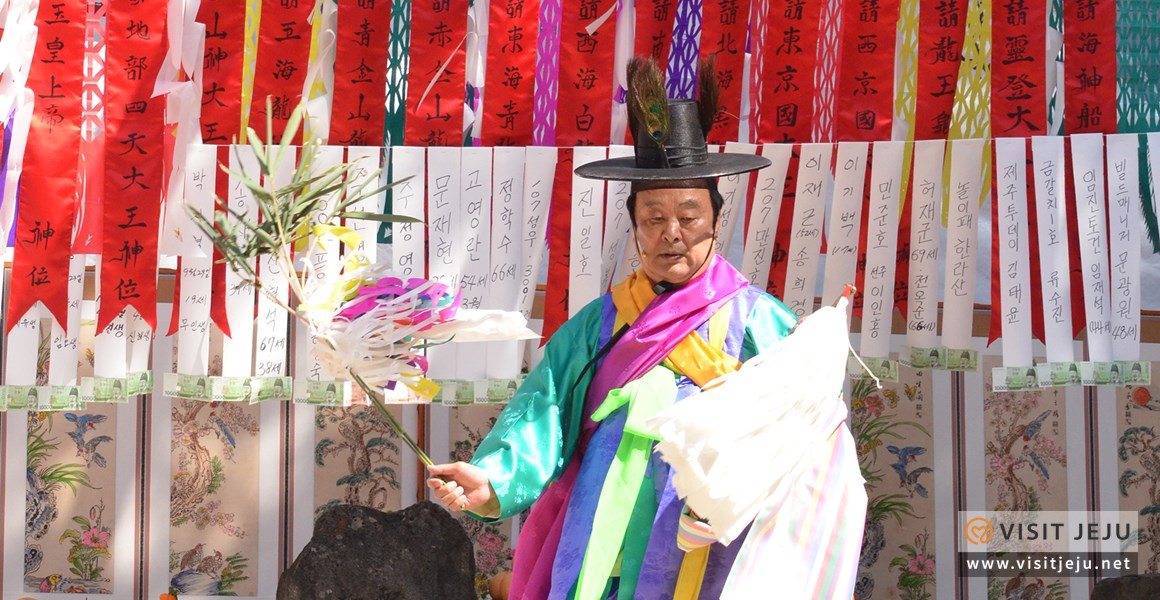 Spring into Action
Maehwa Plum Festival
A bud protrudes from a branch. Such small but strong power might be the secret of the often complimented plum blossom. News of plum blossoms arrive from Seogwipo, where spring's first warm breezes blow and herald the renewal of life from winter's grasp. Plum blossoms bloom along the paths of urban parks and eco parks. Preparations began in early February for the Maehwa Festival where visitors enjoy its treasure hunt, arts and crafts programs, and abundant food experience. Also, lots of places provide discounted admission fees. Flowering times vary depending on the location, but guests hiking here are consistently enchanted with each site's unique benefit. Legend has it that when you walk with soft steps, intoxicated by the sunlight and scent of flowers, the year ahead will be wonderful.
▸ Geolmae Eco Park: 4-42, Seohong-ro, Seogwipo-si (Seohong-dong)
▸ Hueree Natural Park: Maehwa Festival (2/7~3/8) 256, Sillyedong-ro, Namwon-eup, Seogwipo-si
▸Norimae Theme Park: Maehwa Festival (2./1~3/1) 2260-15, Jungsanganseo-ro, Daejeong-eup, Seogwipo-si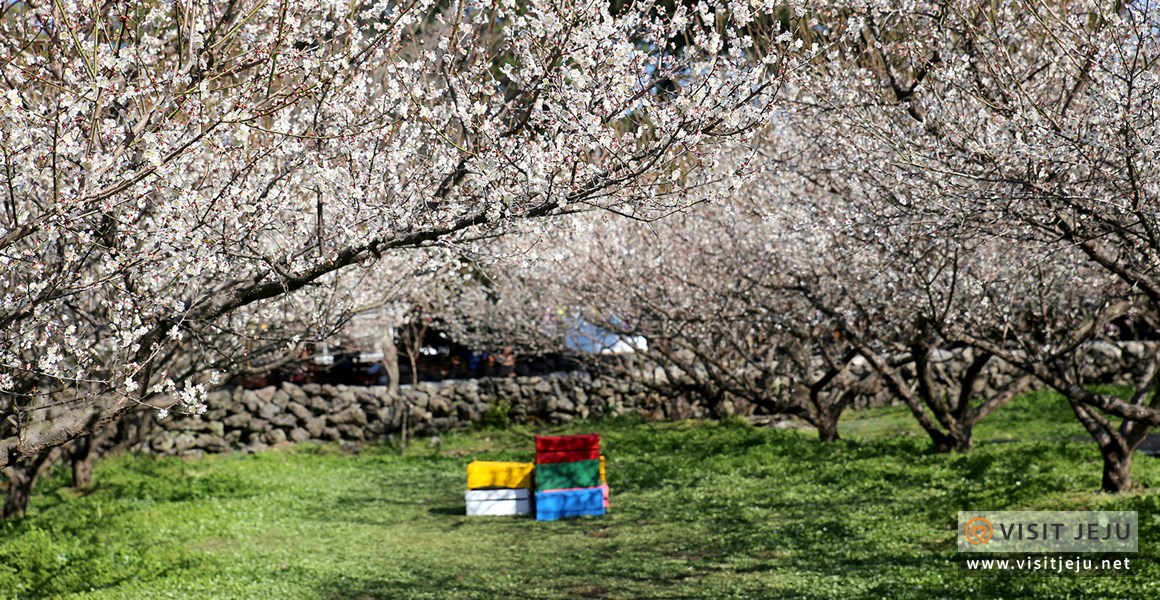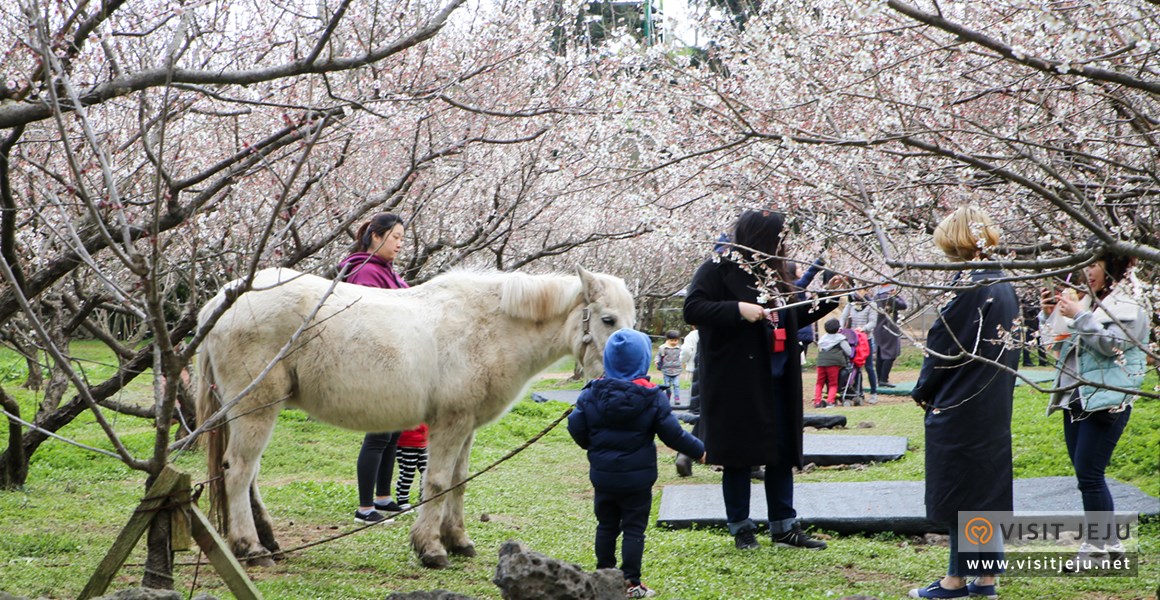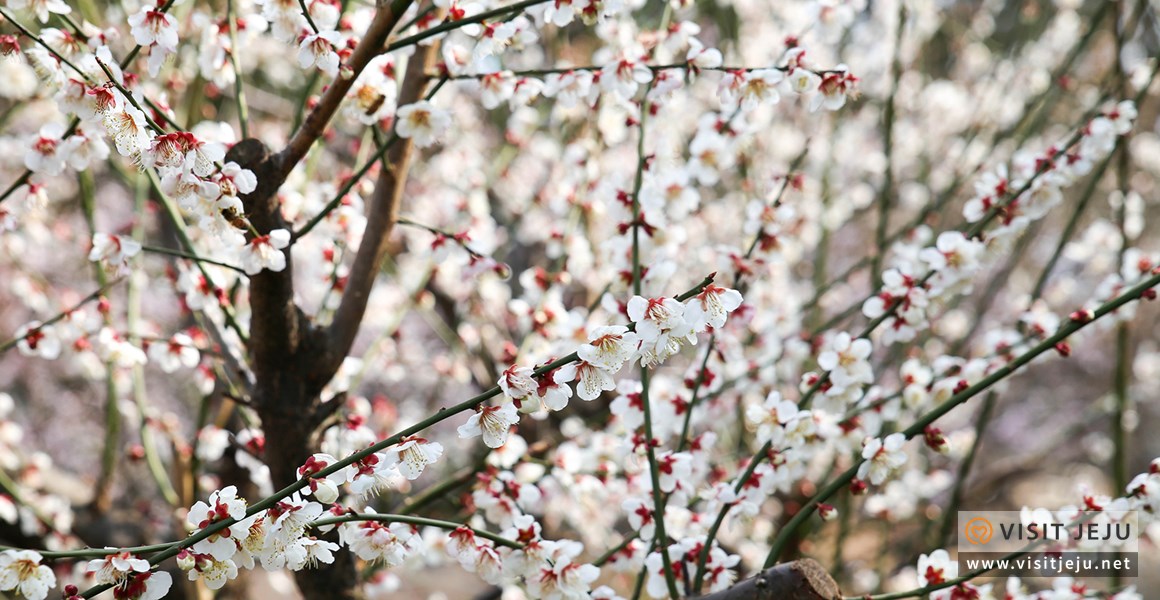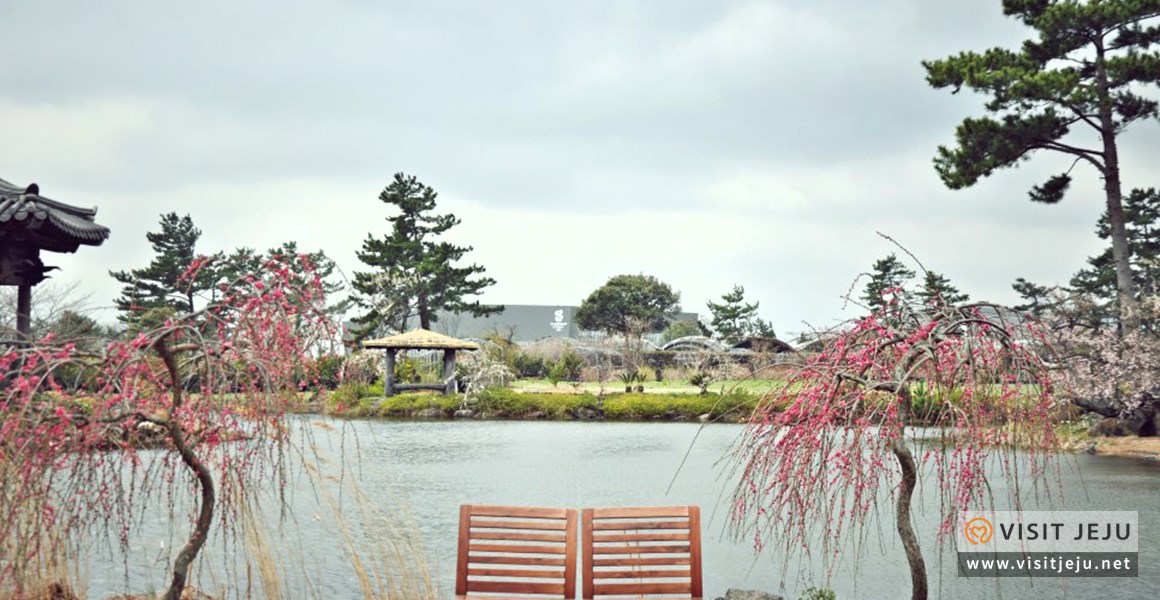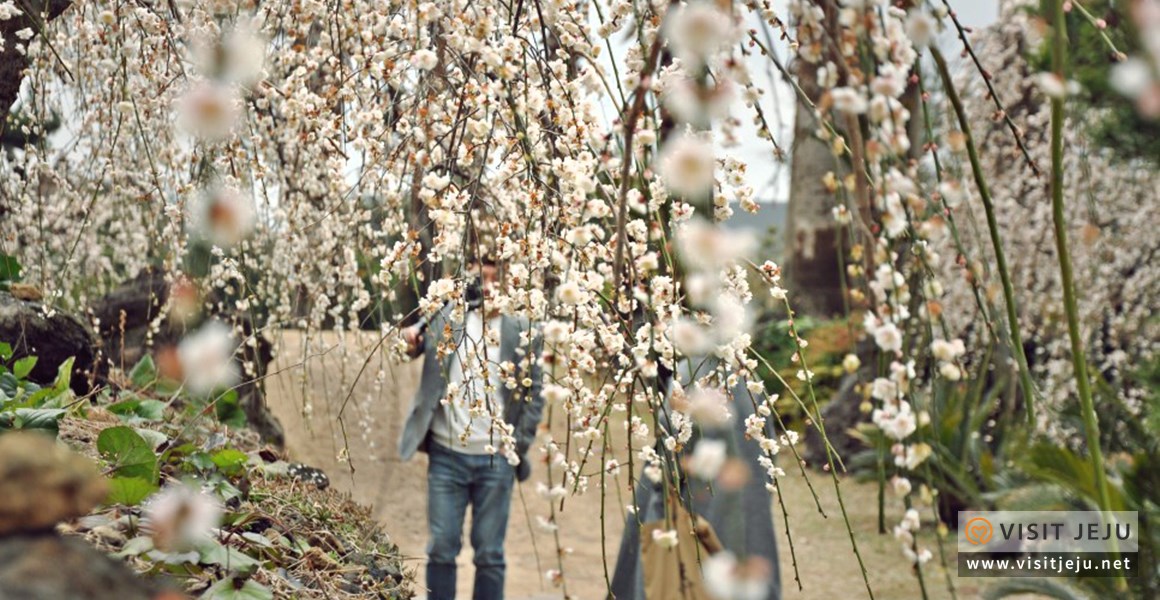 For Special People Who Love the Environment
Yerae Eco Experience Center
Yerae-dong, an administrative area that has jurisdiction over Saekdal-dong, Sangye-dong and Haye-dong, is an agricultural village where tangerine farming and fisheries are well established and Jungmun Tourist Resort is located. Gunsan Volcanic Cone, Gusimul, and Aegieobeundol (the stone giving a baby a piggy back) protect the village and offer residents spectacular views of the beautiful coastal area including the Jinhwang Lighthouse and best wishes in the new year. The village includes a variety of relics, such as Hwanhaejangseong Fortress and Dangpo Beacon, and is said to have been designated as a firefly protection area due to its abundant water from the Daewangsucheon Stream and the area's clean environment. In the middle of spring, village residents celebrate nature and the island culture with eco parties and experience festivals. The Ecology Lighting Culture Festival is certain to brighten visitors' new year resolutions. Village interpreters provide guests with guided tours of Yerae-dong's natural wonders and the Eco Experience Center!
▸Yerae-dong: Yerae-dong, Seogwipo-si
▸Yerae Eco Experience Center: 213, Yerae-ro, Seogwipo-si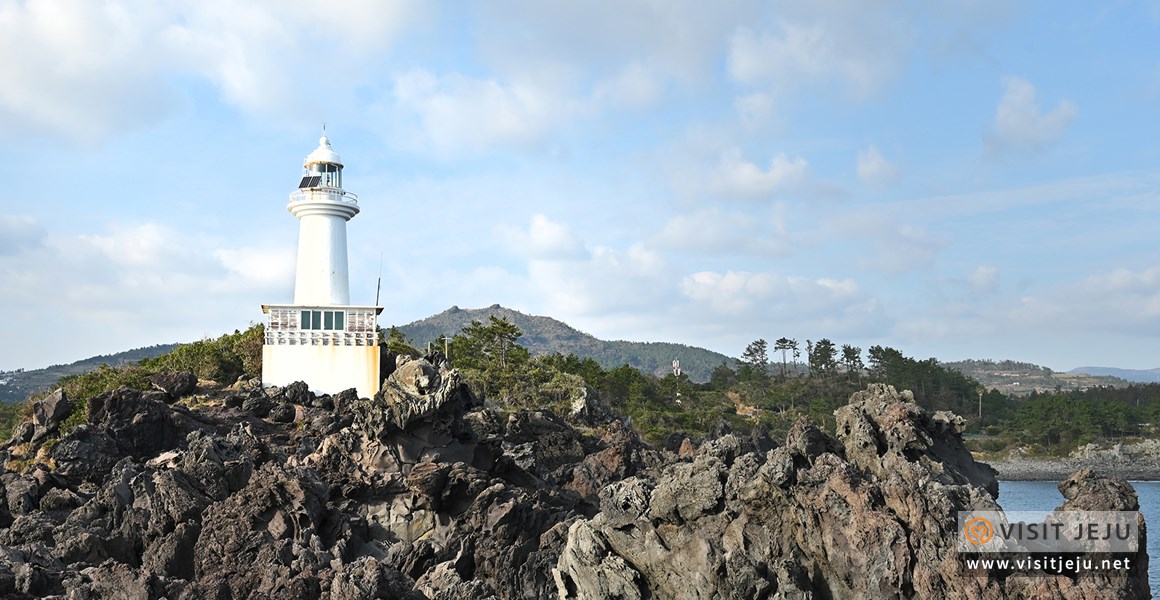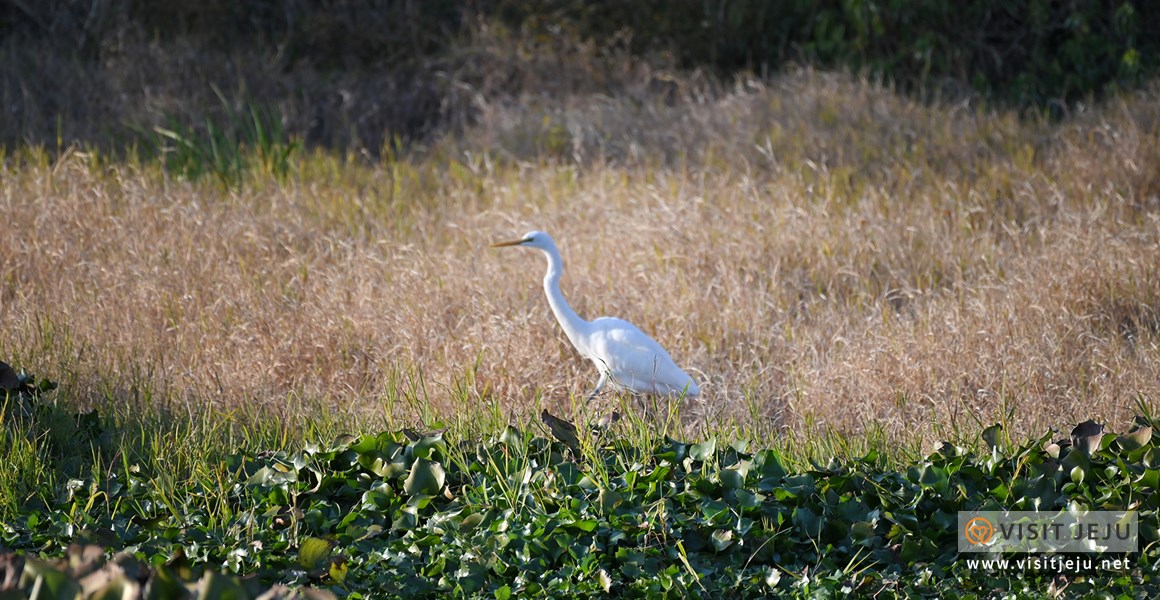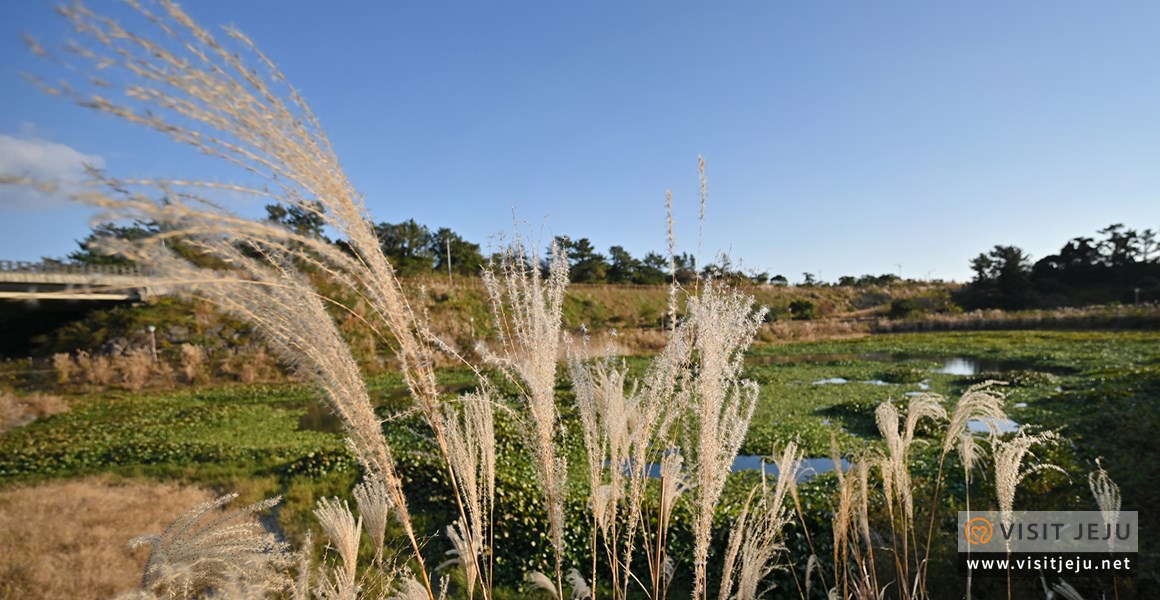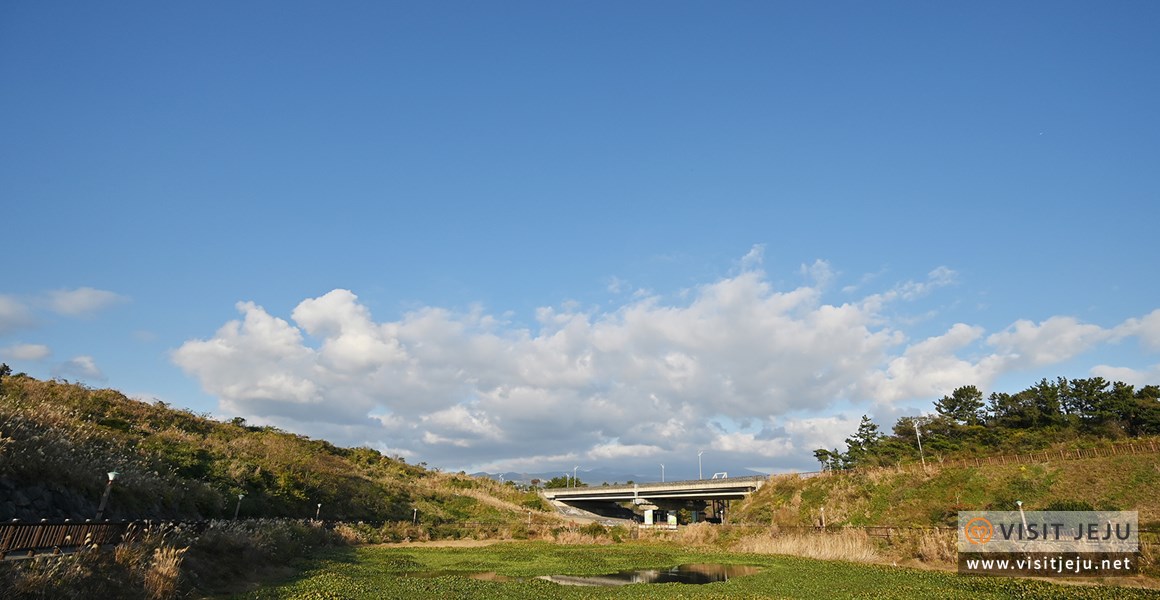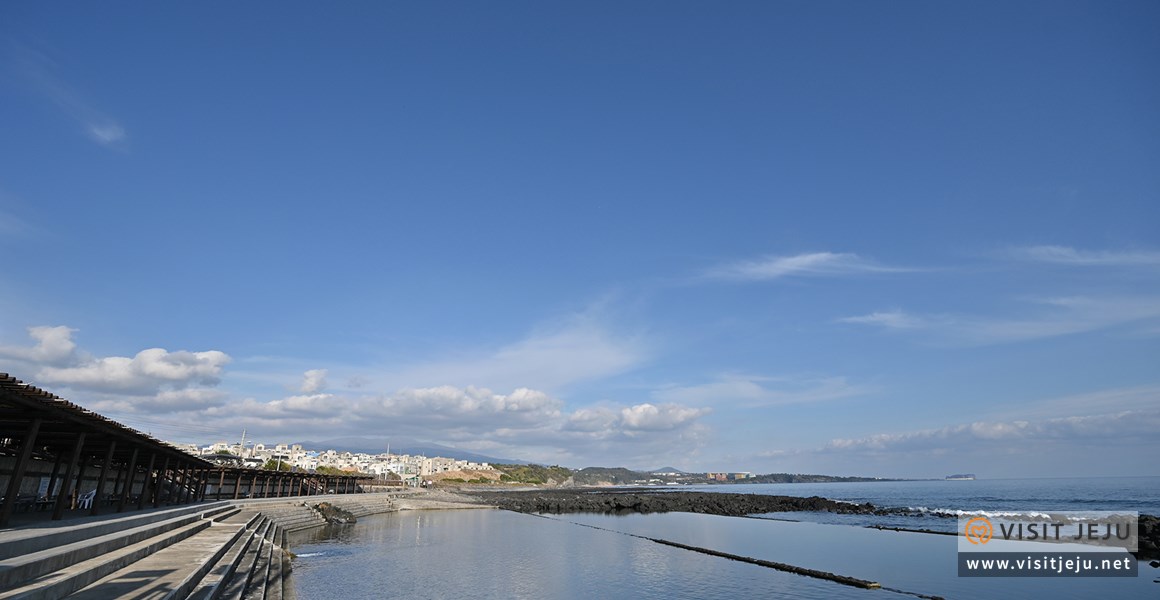 Check Out the Stars and Constellations
Happiness Star Canopus
In the still cold sky, there is a star that heads toward the south following Sirius below the Orion constellation and glimmers near the horizon. It's Canopus. Although it can be often seen in the southern hemisphere, it is known to be a lucky star that's in charge of people's fortunes, good health, and long life in Korea. As a constellation in the winter season, it is seen at dawn in November and can be observed in the evening in February and early March. You can see it from a high mountain in the southern sea or Jeju, and Seogwipo is the optimal observation post with Seogwipo Astronomical Science and Culture Center being Korea's only observatory able to see Canopus. The opportunity to see this star together and be happy for a long time is open to you now. Center closed every Monday and observation availability varies depending on the weather, so check in advance of your visit.
▸ Seogwipo Astronomical Science and Culture Center: 506-1, 1100-ro, Seogwipo-si (Hawon-dong)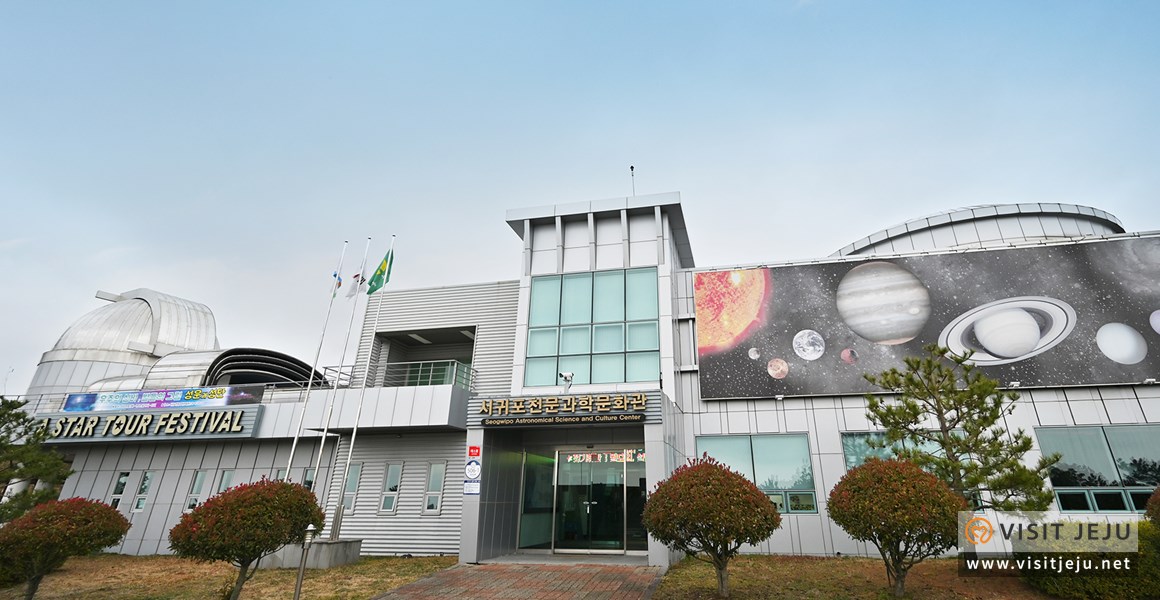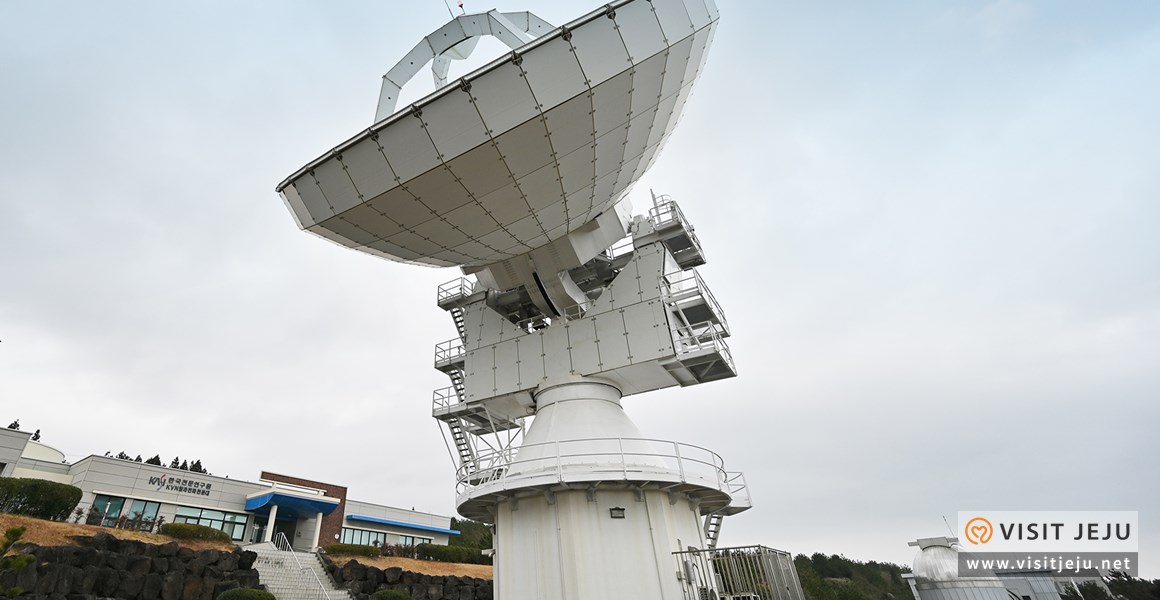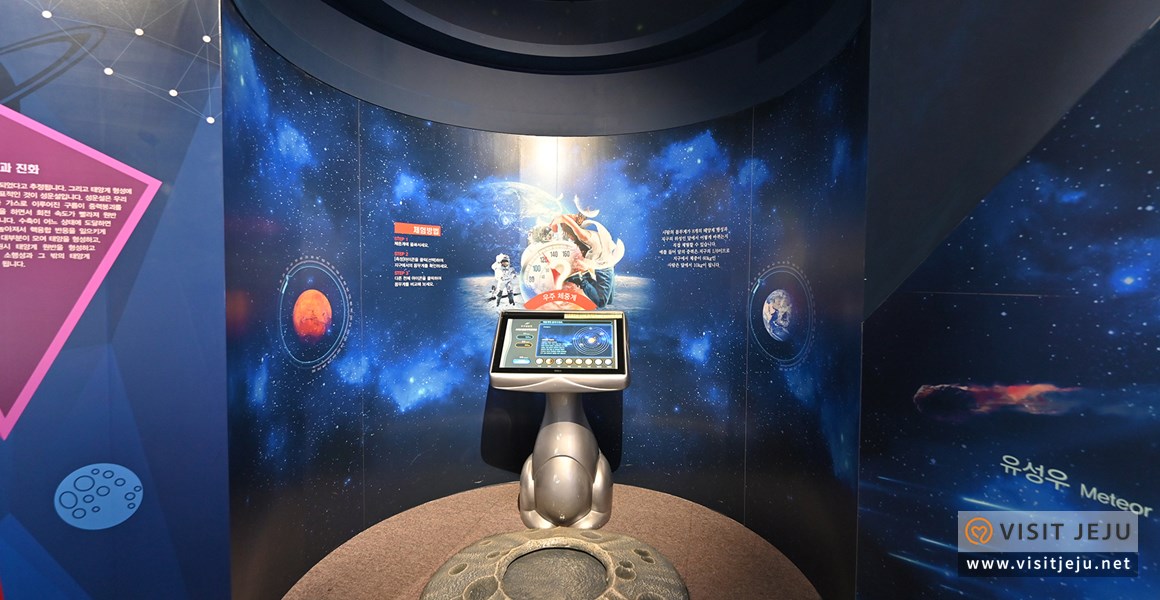 To You Who Miss the Greenness of Early Spring
Daesusanbong Volcanic Cone
Daesusanbong Volcanic Cone, a part of Olle Route 2 and former beacon in the Joseon Dynasty, offers visitors great unobstructed views of sunrises. Not widely publicized, this site offers great sunrise observations of Udo Island, Seongsan Ilchulbong Tuff Cone, Cape Seopjikoji, Jimibong Peak, and Malmi Volcanic Cone and nearby village landscapes of Goseong-ri, Ojo-ri and Seongsan-ri. The cedar and pine trees are visually soothing and the well-maintained trails are inviting, with adequate rest areas for hikers wishing to take a break and enjoy the scenery and exercise apparatus for those hardy hikers looking for a good workout. Even hikers going at a leisurely pace can complete the course in one hour. The many hiking courses vary in distance, difficulty and parking lot options. Select the ideal scenery in advance for the best experience.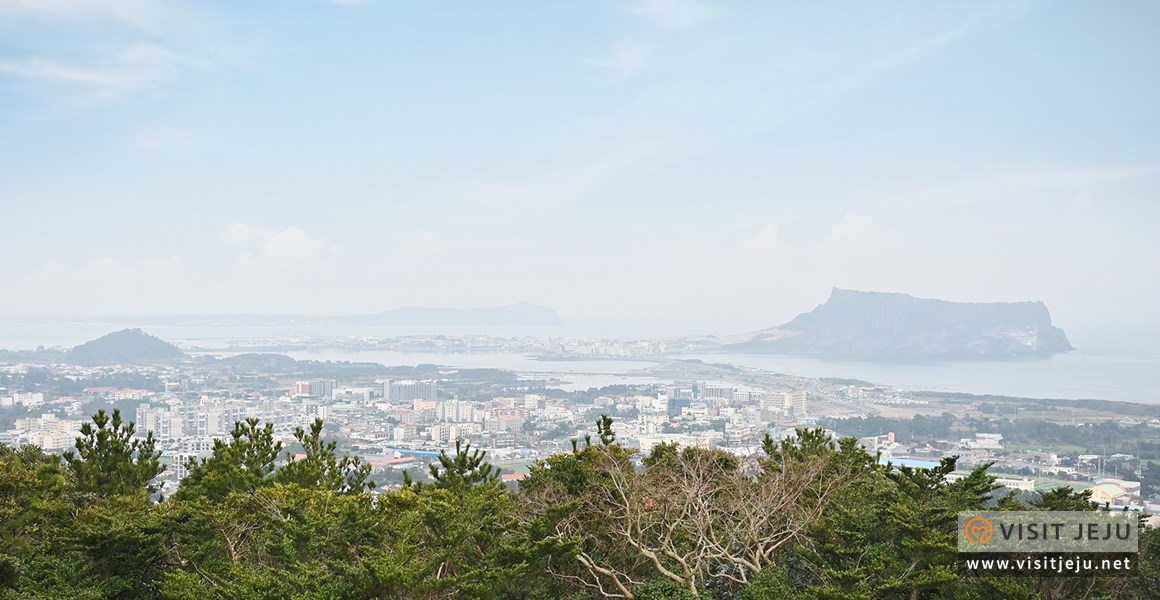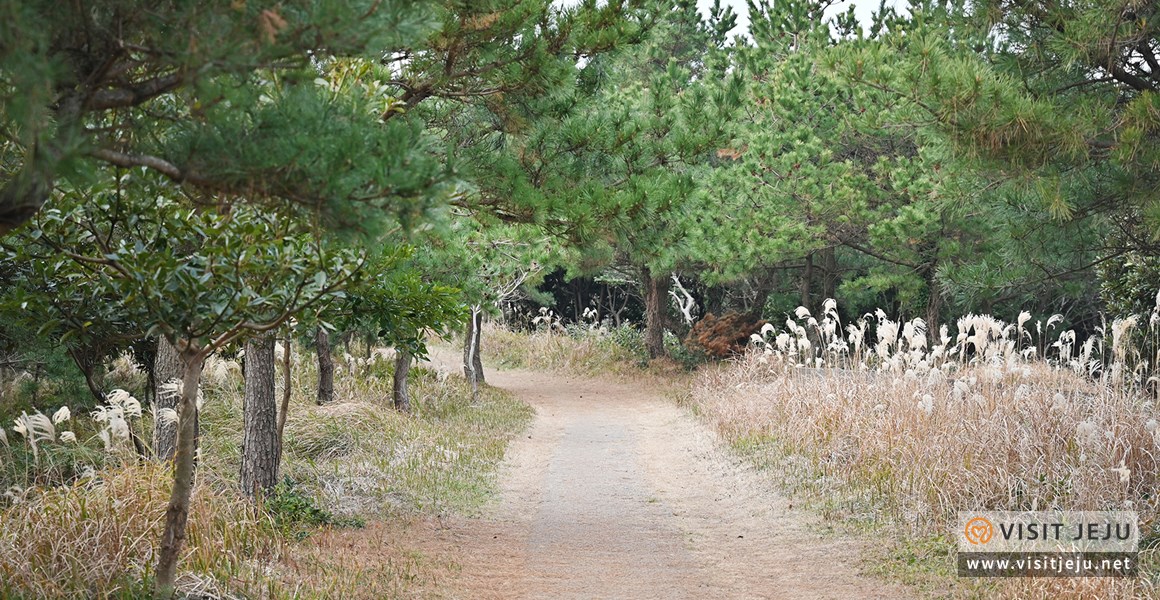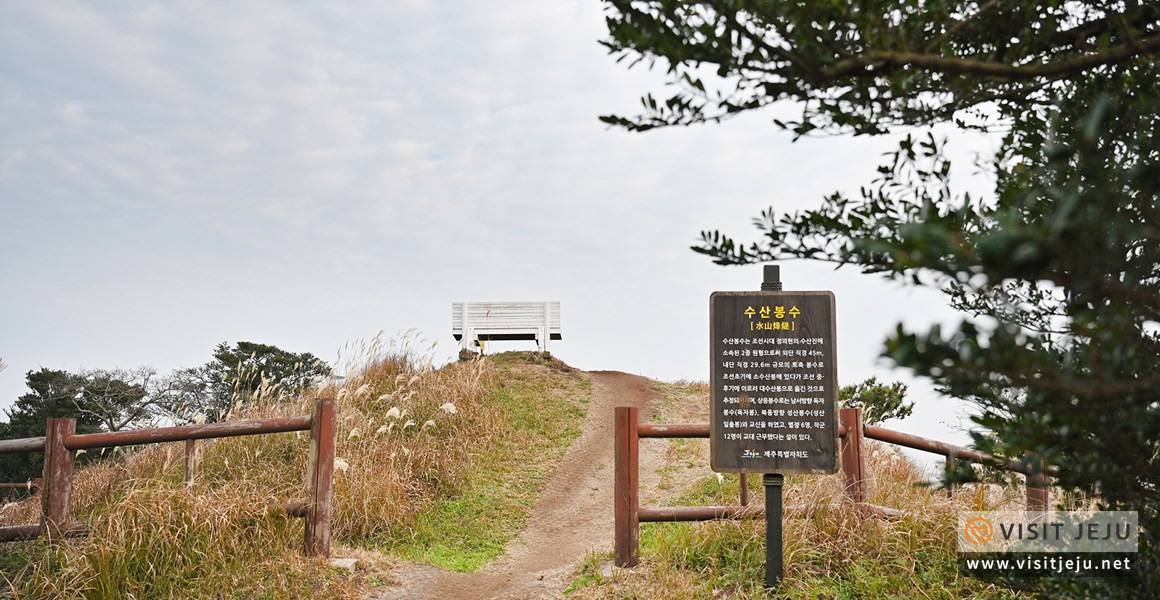 Find Life's Energy
Halla Arboretum Bamboo Garden and Tea Houses in Jeju
In February when most of Korea is snow-covered, the Southern Kingdom welcomes spring first. Halla Arboretum, popular among both Jeju residents and tourists, provides visitors with forest interpretation at 10 a.m. and 2 p.m. Learn, stroll Bamboo Garden, and rest. Sweep away your secrets and daily stress by strolling among evergreen bamboo trees. Jeju's tea plantations offer soothing sights of green that are sure to warm the hearts of every visitor. Meander among the neatly organized green tea plantation of Dawon and use Geomunoreum Volcanic Cone as the ideal photo background. Sip organic tea while surveying the sights of the thick green carpet of silent Dawon near 1100 Highland. There is a Green Tea Farm with animal feeding experiences and Maze Park with mazes from low to high levels of fun for the whole family.
▸ Orteas: 23-58, Geomunoreum-gil, Jocheon-eup, Jeju-si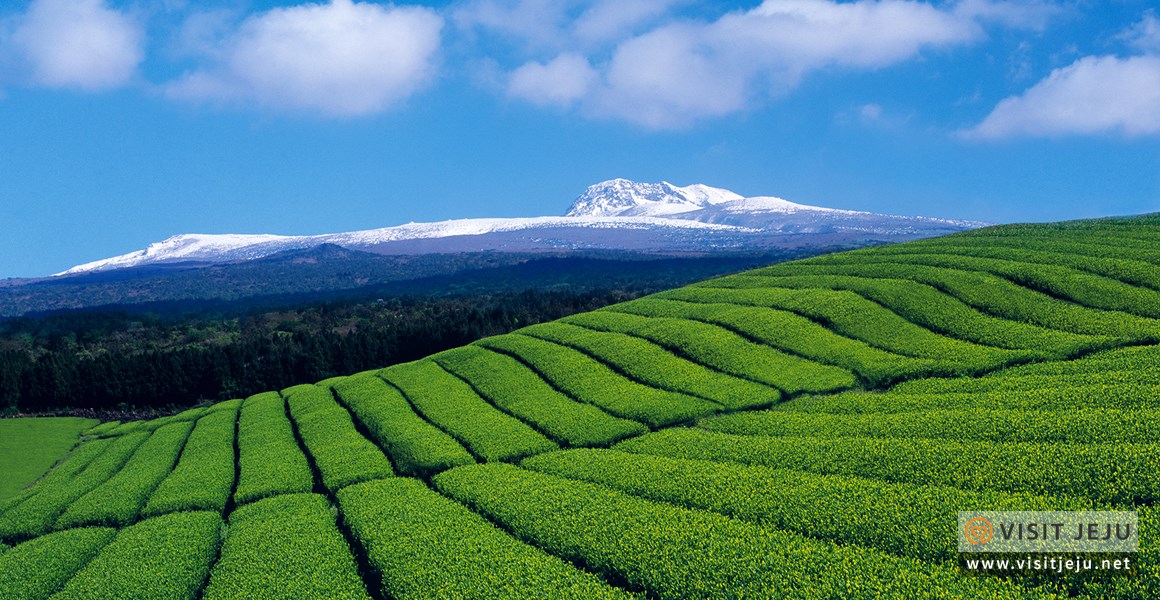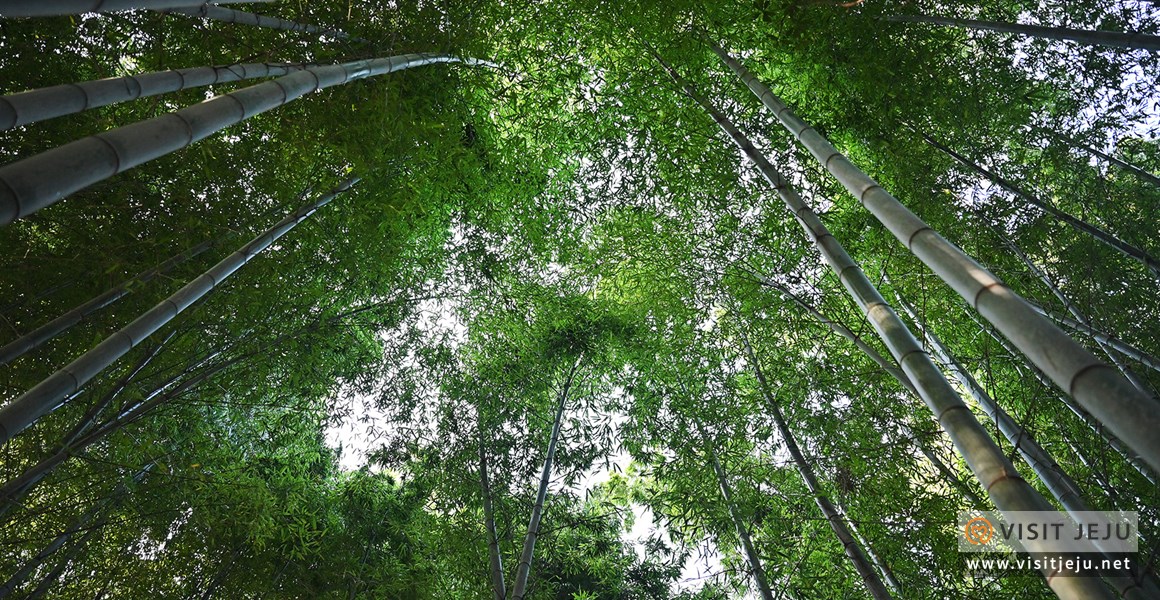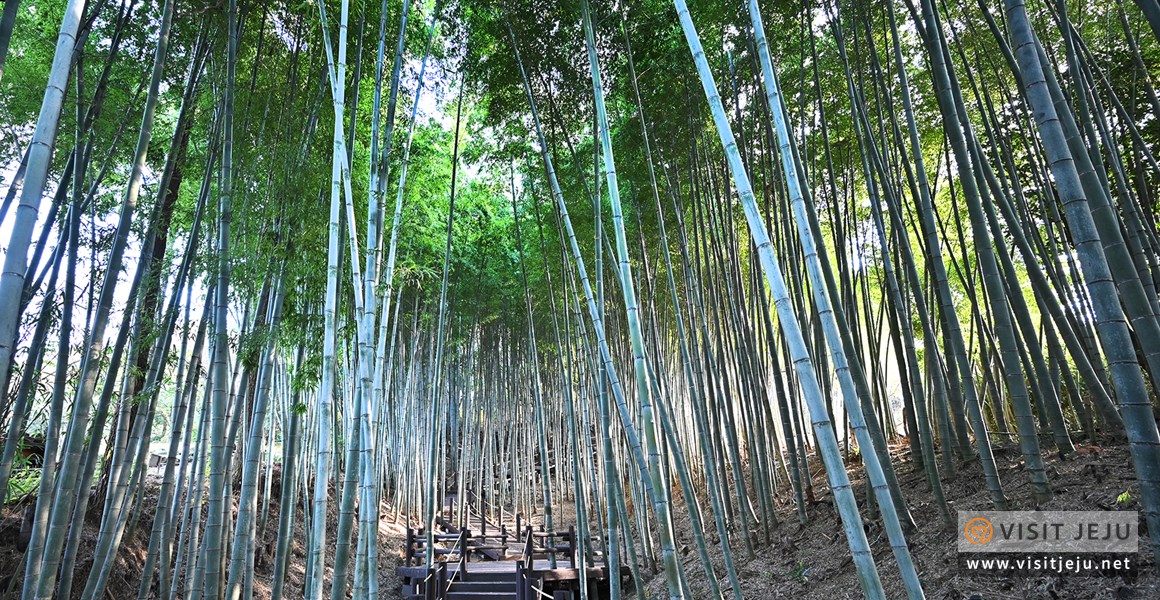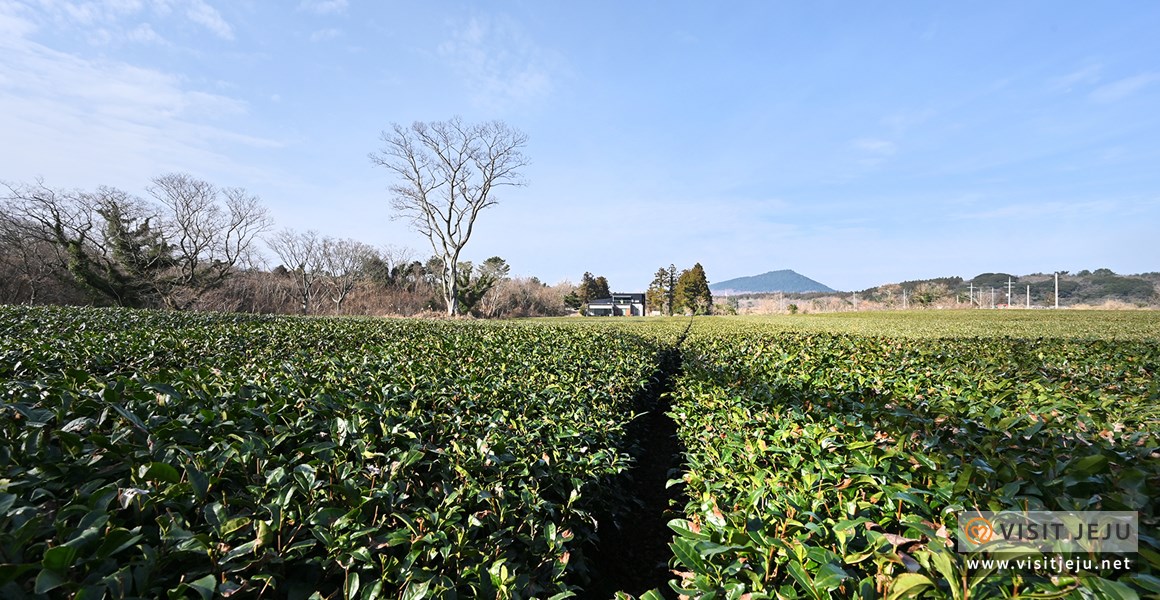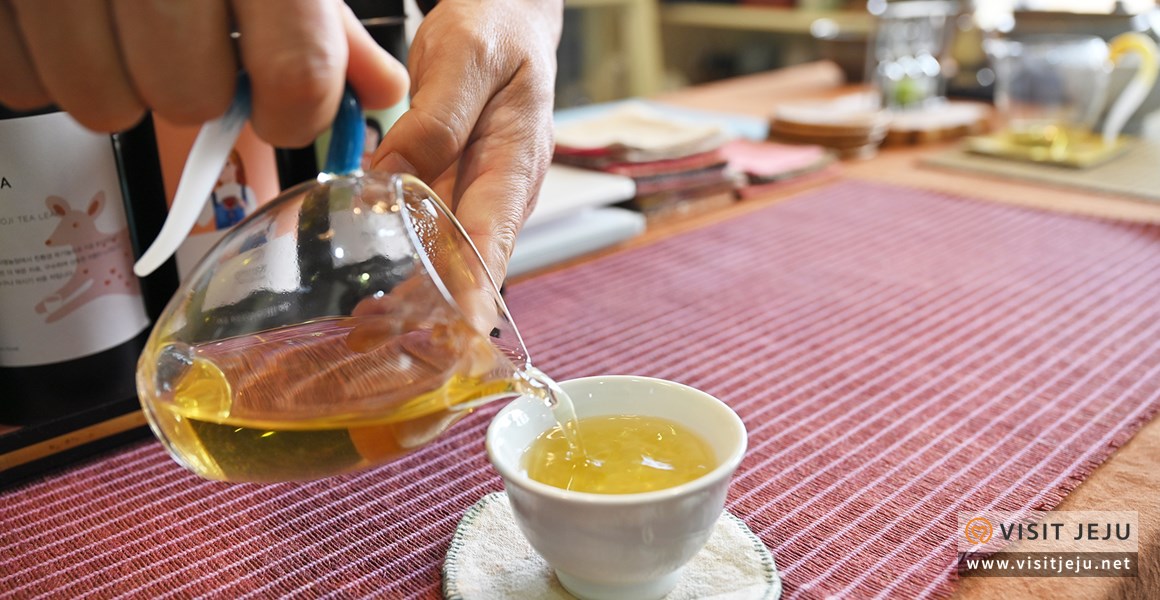 Travel Back to Ancient Times
Jeju's Historic Sites
The Gosan-ri area, which is part of the Global Geoparks Network, various Geo Trails, and Suwolbong Peak, offers visitors a high level of geological adventure as well as historical/cultural values. The Archaeological Site in Gosan-ri, Korea's oldest Neolithic cultural heritage, is said to be a link between the Upper Paleolithic Era and the Early Neolithic Era and research data from here offers scientists valuable information about the early Neolithic culture of Northeast Asia. The villages of the Bronze and Iron Ages exist in Samyang-dong. See first-hand the food, clothing and shelter of the ancient people and tool production process in the largest village relics. Take advantage of this open year-round and free historic site. To learn more about the mysterious life of the ancient people, visit Samseonghyeol from which the three Gods, progenitor of Tamna Kingdom, are said to have come, and Honinji Pond, where the three gods and three princesses had a wedding ceremony.
▸ Jeju Gosan-ri Prehistoric Site Exhibition Hall: 1100, Noeulhaean-ro, Hangyeong-myeon, Jeju-si
▸ Samyang-dong Prehistoric Site: 13, Seonsa-ro 2-gil, Jeju-si
▸ Samseonghyeol : 22, Samseong-ro, Jeju-si
▸ Honinji Pond: 39-22, Honinji-ro, Seongsan-eup, Seogwipo-si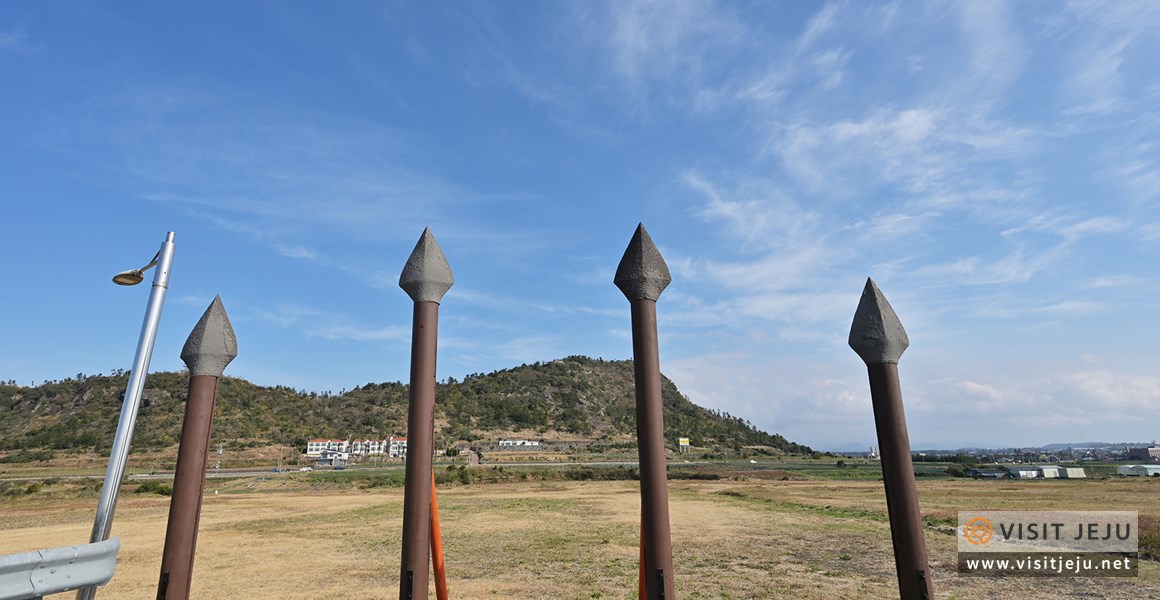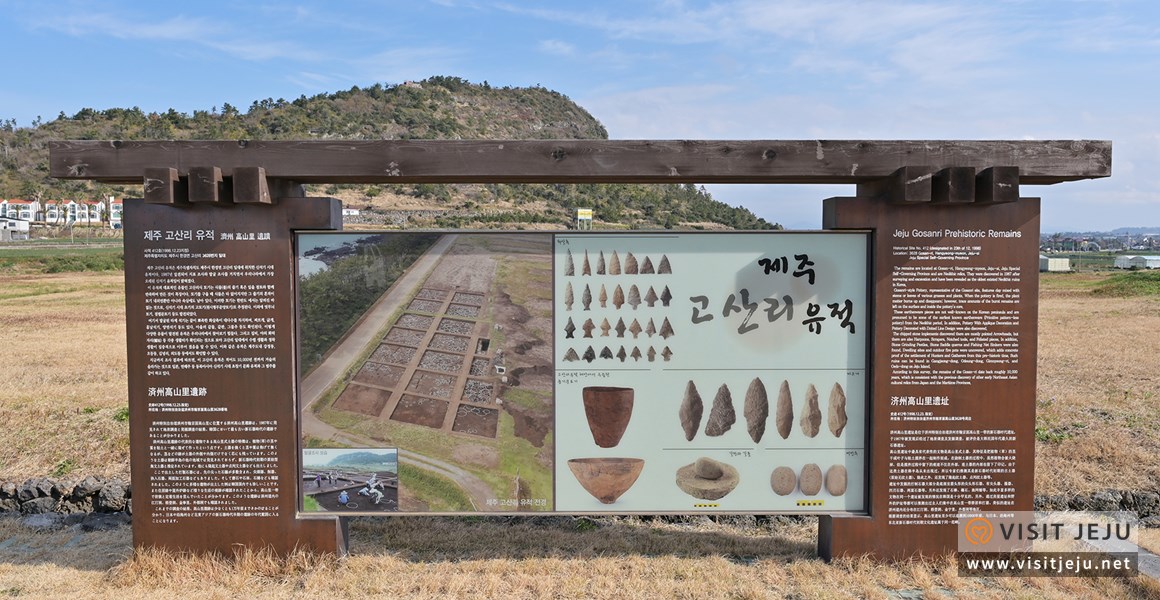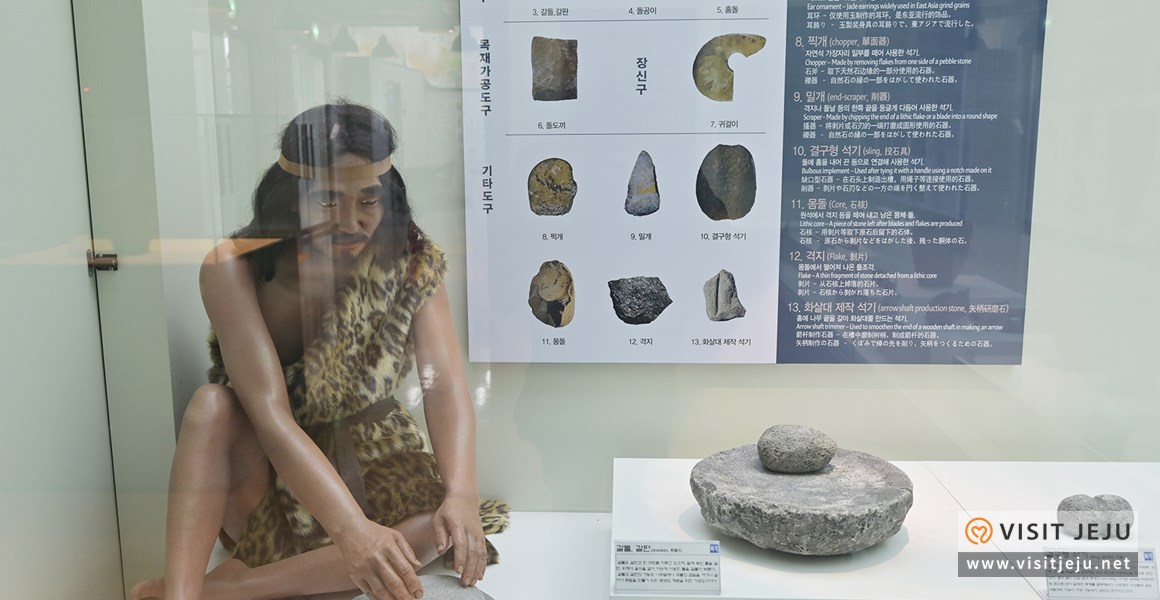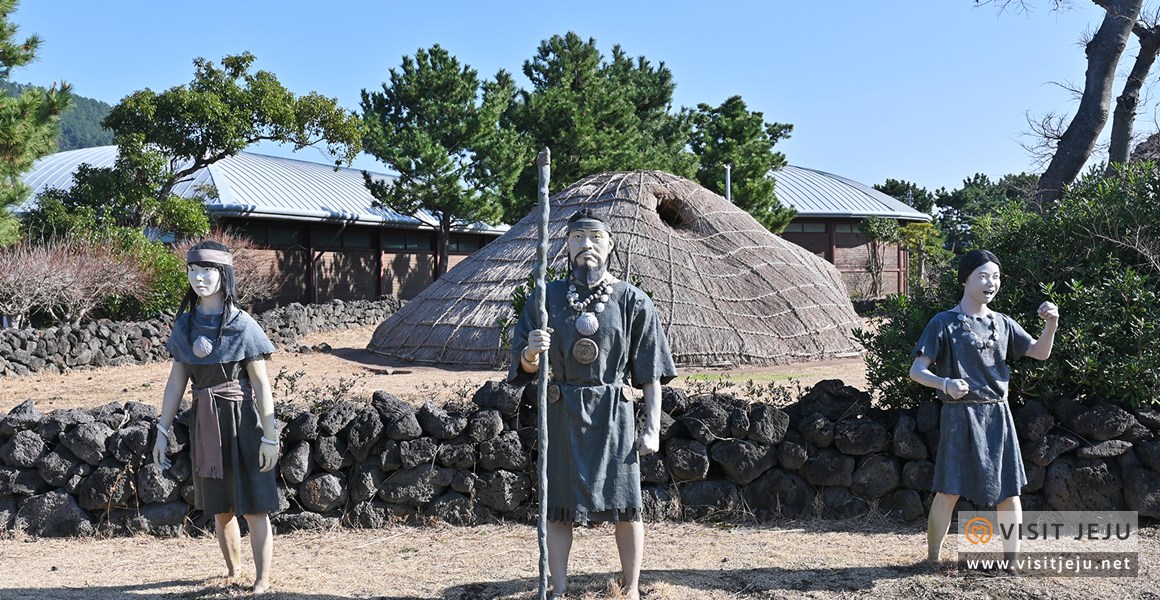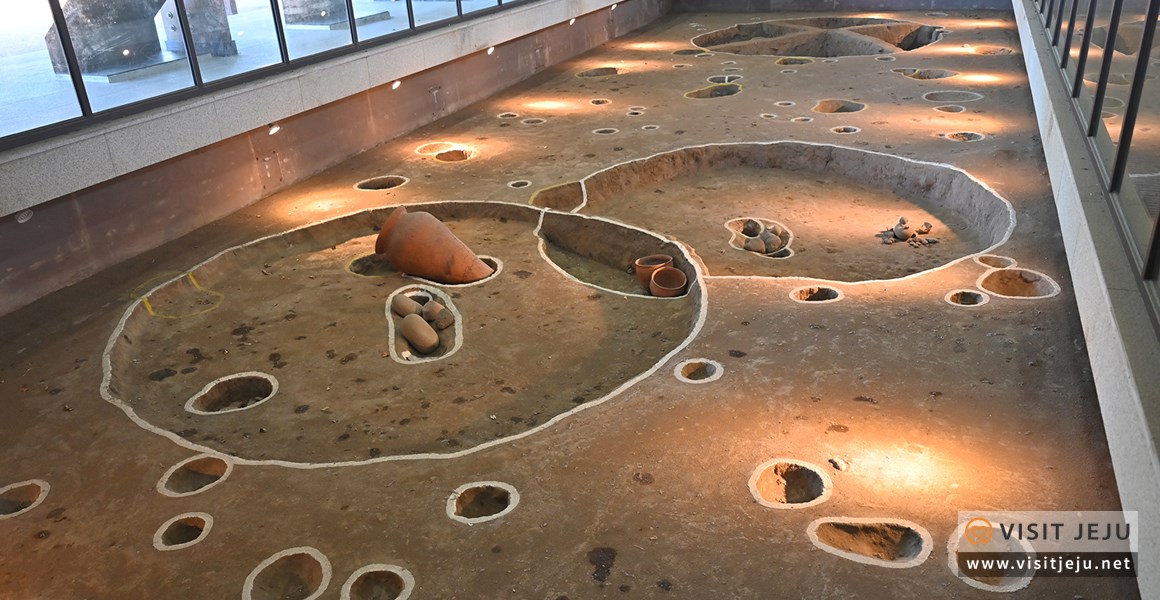 Melt Away Winter's Chills
Plant-Bedecked Cafés
Do what the islanders do to warm up in spring. Head to one of the many cafes adorned with green plants and sip an aromatic coffee or tea; admire the relaxing view while having a cozy conversation over a bountiful supply of baked goods. You'll come to understand the human love for nature as the surrounding plants bring you a sense of peace. Enjoy delicious drinks with the added warmth of nature in a gardening cafe or greenhouse cafe, where you can relax and recharge on natural energy in a cozy space. Interested in cafes, bakeries or unique interiors? Check out "2020 Jeju Cafesta." As Jeju's only exhibition-certified cafe fair, it's a sure to be a winner for anyone looking for an enjoyable afternoon.
▸ He Season: 119, Handong-ro, Gujwa-eup, Jeju-si
▸ In The Green: 3198-20, 1100-ro, Jeju-si
▸ Songdang Namu: 68-140, Songdang 5-gil, Gujwa-eup, Jeju-si
▸ 2020 Jeju Cafesta: Feb. 27 ~ March 1 / International Convention Center Jeju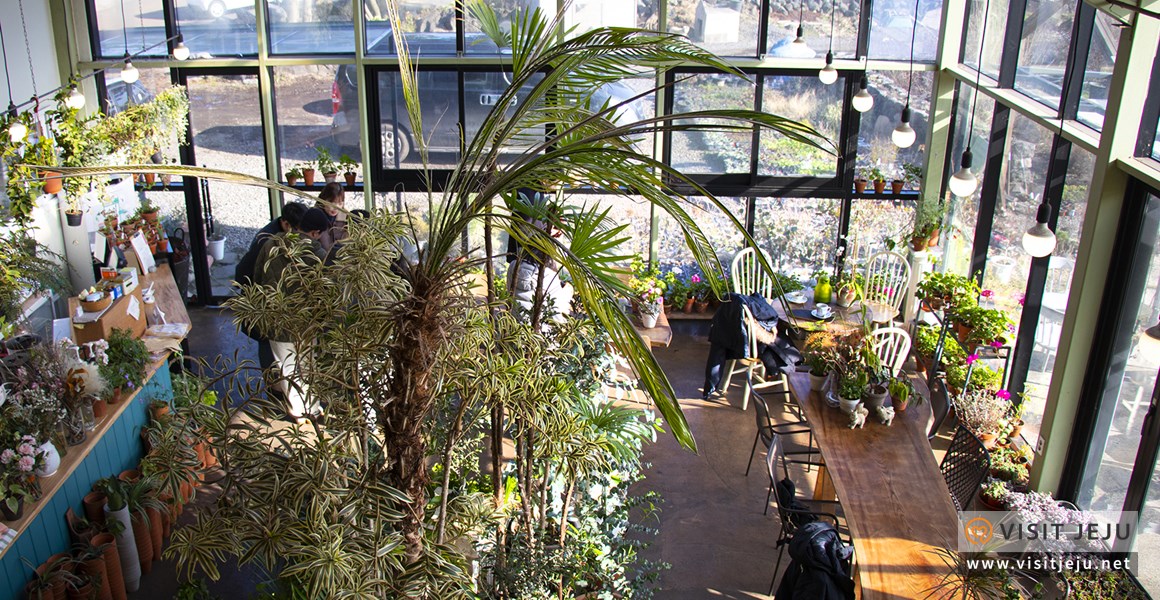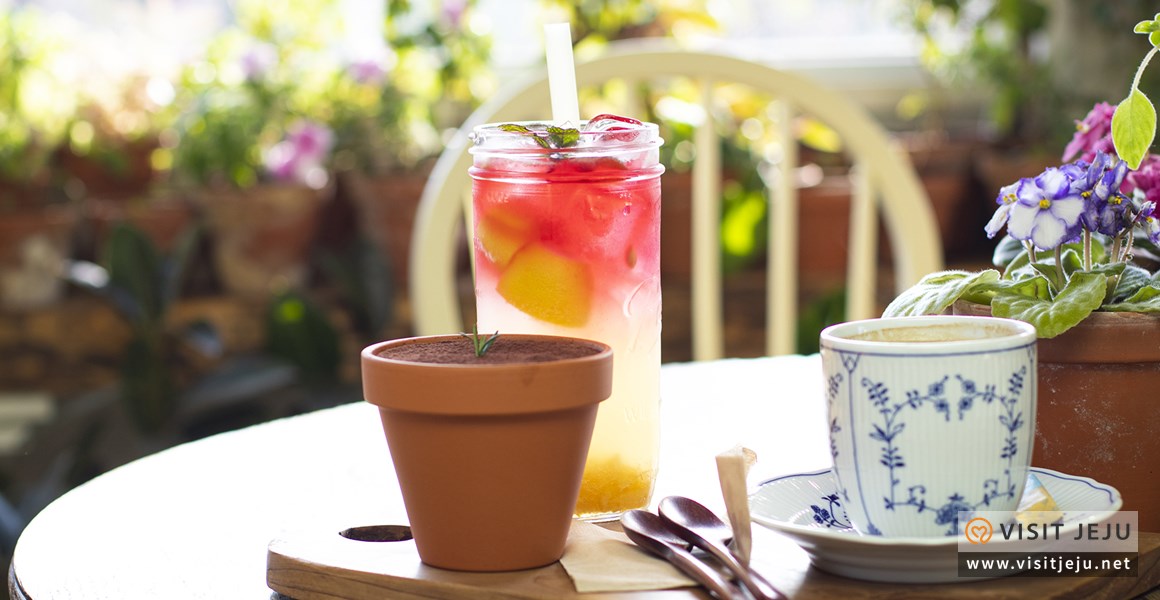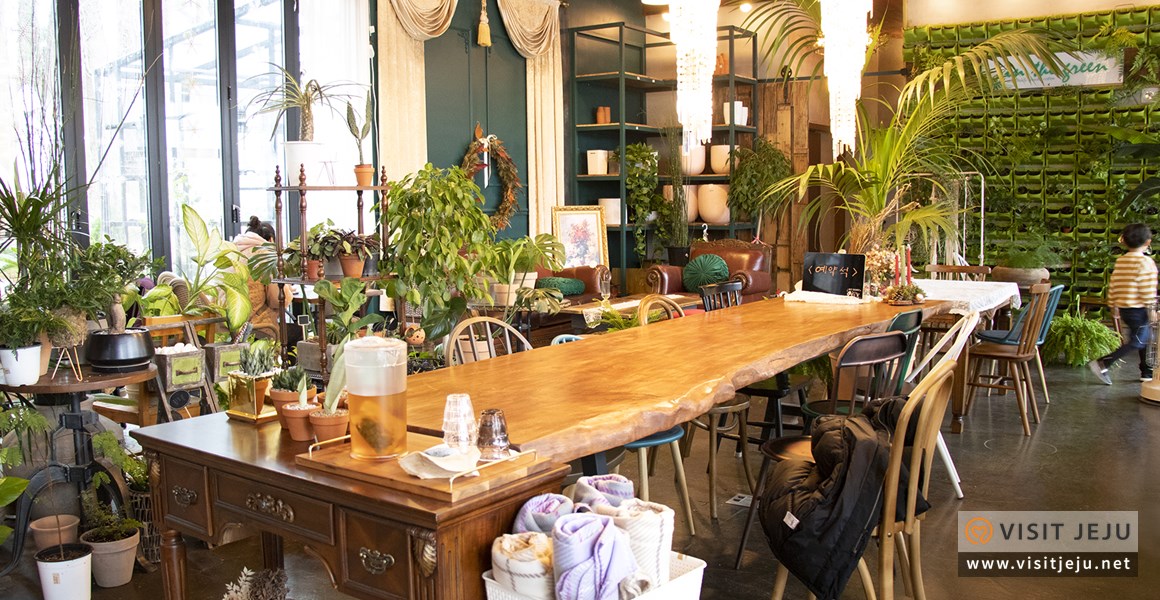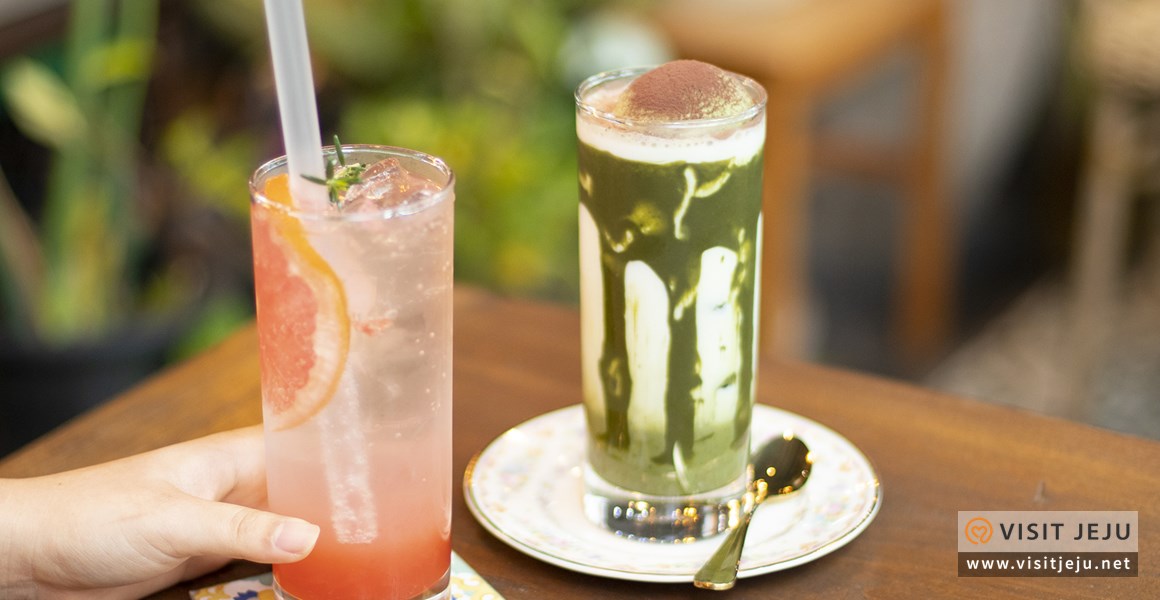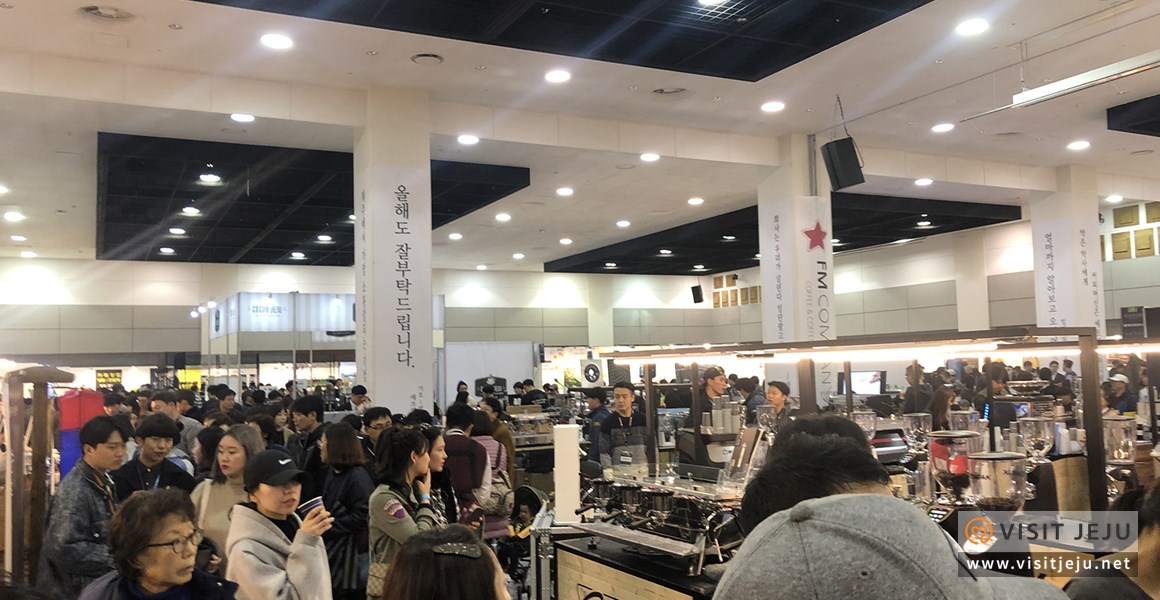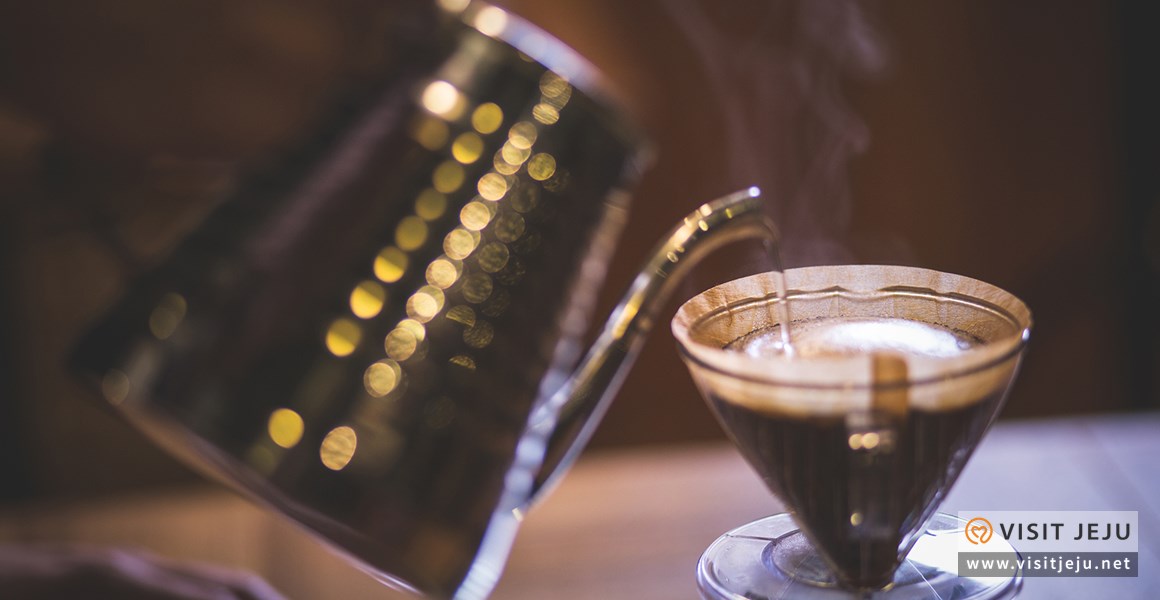 Wriggling Makes Works of Art
Jeju Sensitivity & Heartful Experience Class
Want a "Jeju-ish" souvenir? Specialty shops offer interesting items but you can also create your own masterpiece. How about designing and making your own glass art, building a stone wall frame, doing calligraphy in your own hand, or creating glass bead accessories in all kinds of color combinations? Invest a little time and your memories of Jeju will last a lifetime. Perhaps you will meet a new travel mate and build a relationship to last a lifetime. Check out the workshops through SNS and make a reservation to create your cherished souvenir.
▸ Dansooon (Glass Art): www.instagram.com/dansooon
▸ Blong Cafe (Glass Art): 40, Nohyeong 5-gil, Jeju-si
▸ Moonbow (Stone Wall Frame + Calligraphy): 271-4, Sinheung-ri, Namwon-eup, Seogwipo-si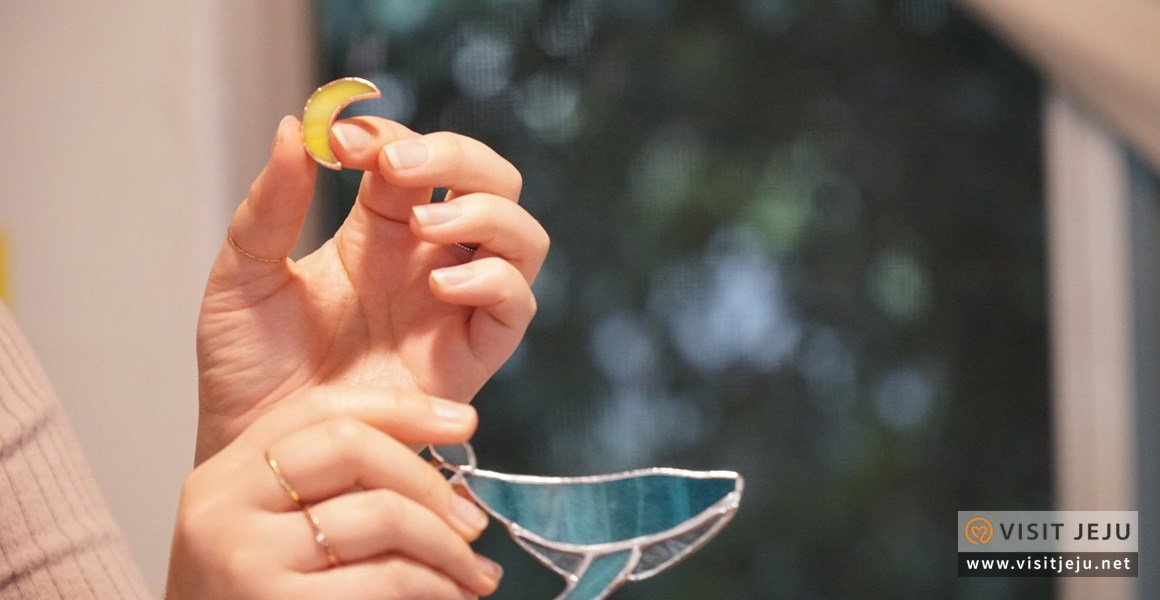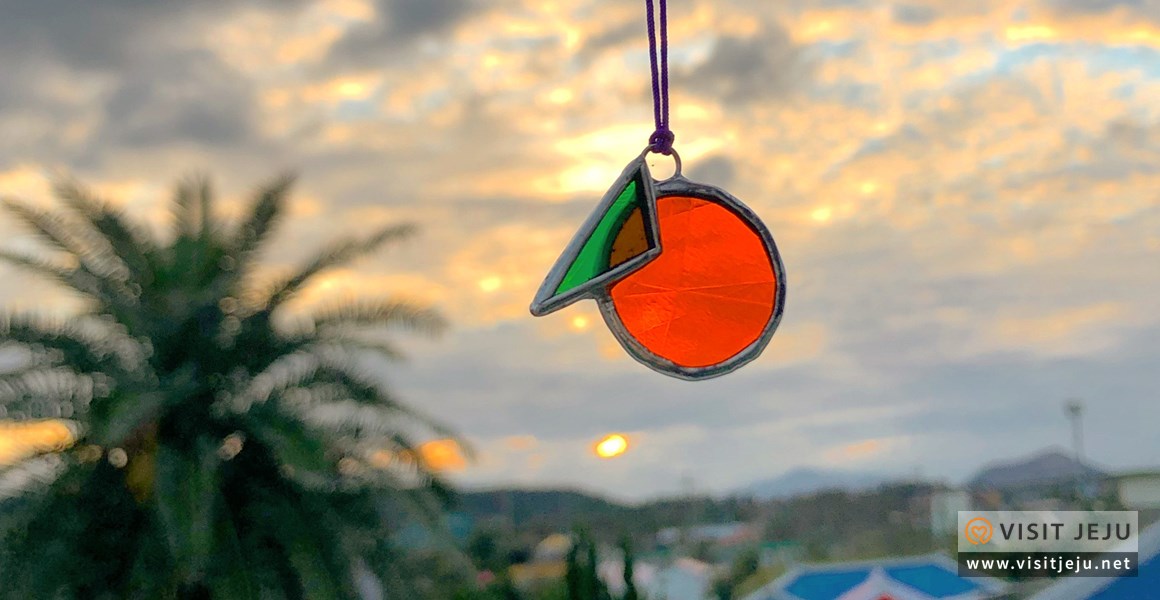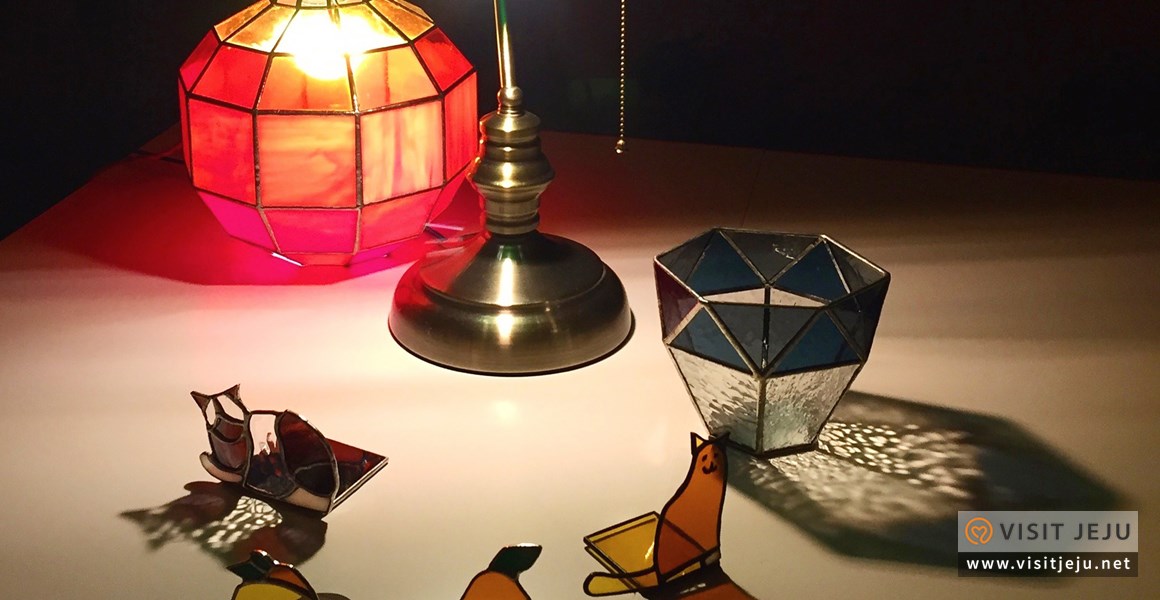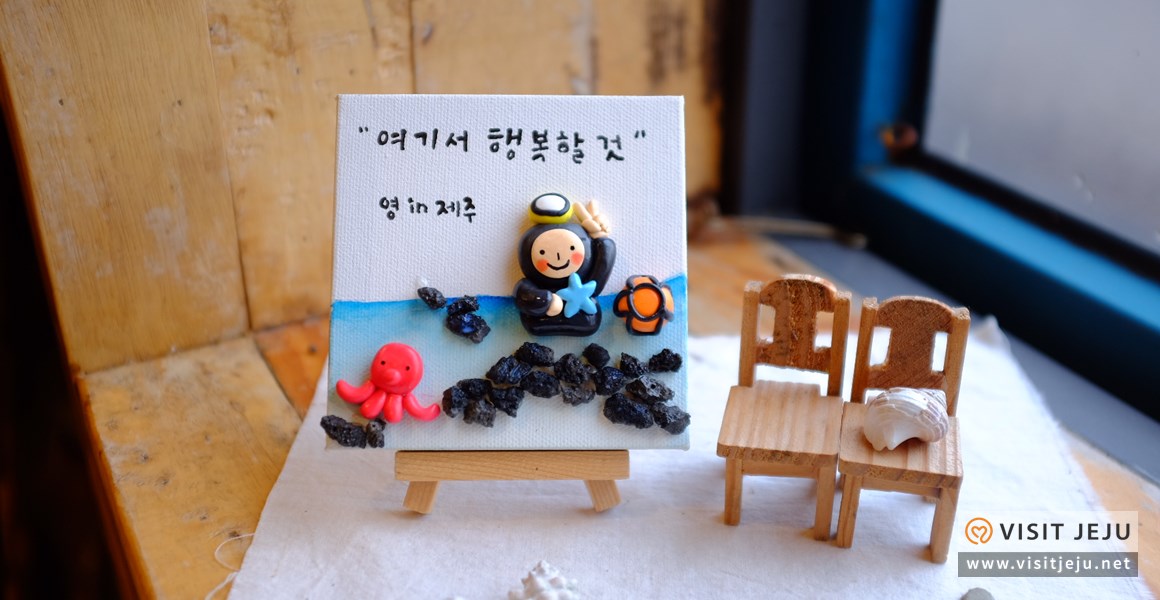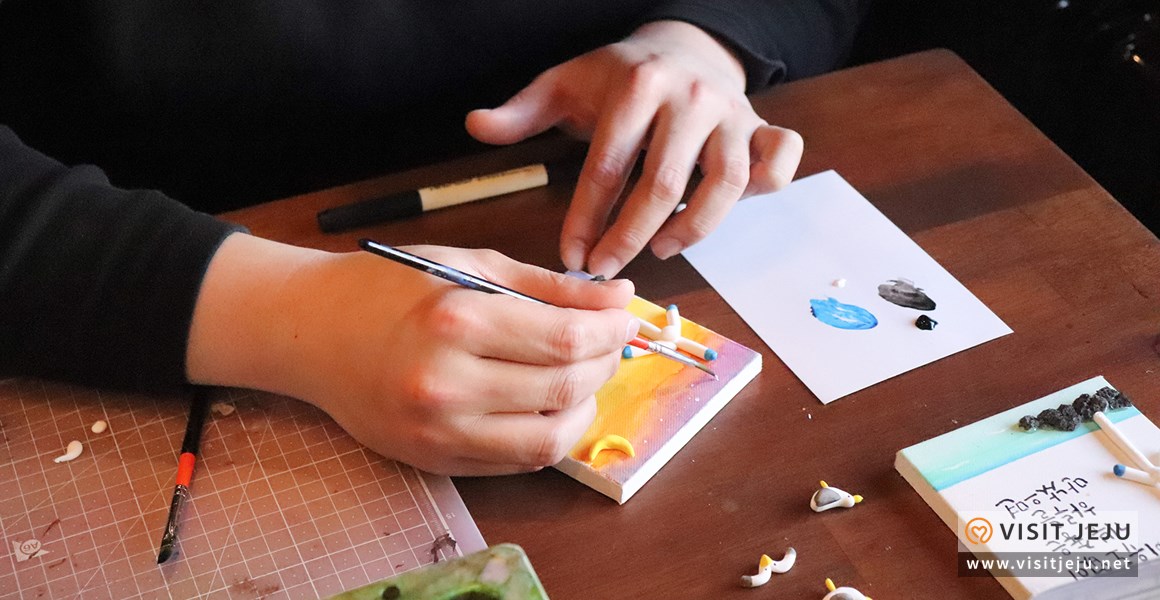 Let's Eat a Lot, Jeju Fish!
Assorted Grilled Fish
Even people who don't like seafood try raw fish at least once when they visit Jeju. In the same way, how about sitting down to a table of grilled fish, even if you are 'meatetarian'? If 'grilled fish' only brings to mind a few dishes, well now you can raise your expectations. There are various fish restaurants where you can enjoy course fish menus in spaces decorated with sensuous interiors and in restaurants with a comfortable atmosphere where you can eat side dishes and slices of steamed pork and enjoy assorted seasonal fish. Who knows, you might just find a taste for fish you never knew you had.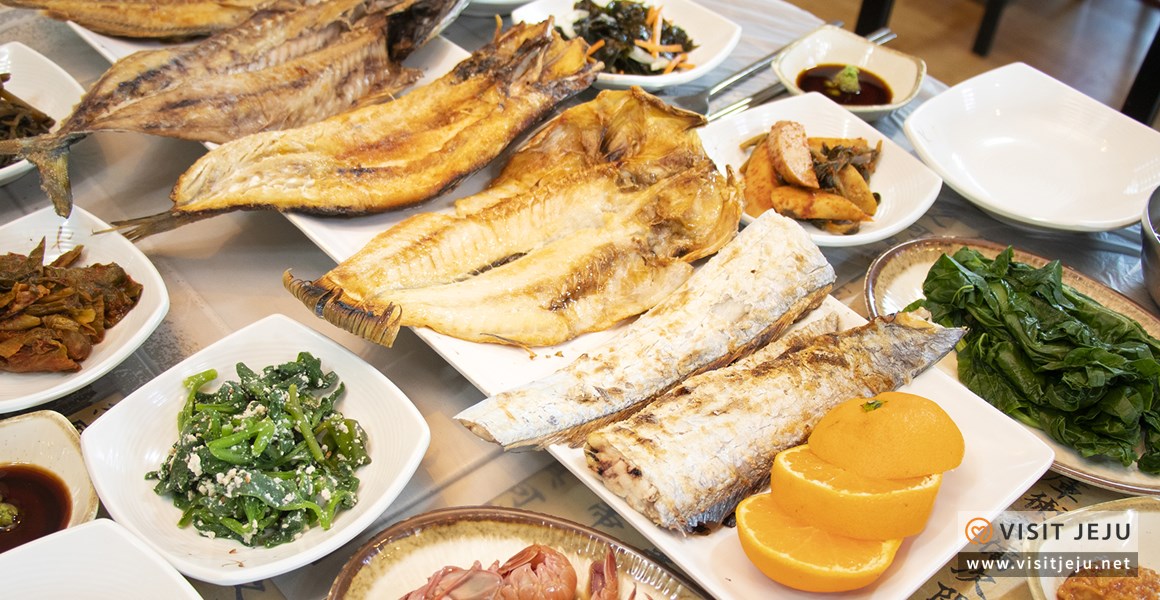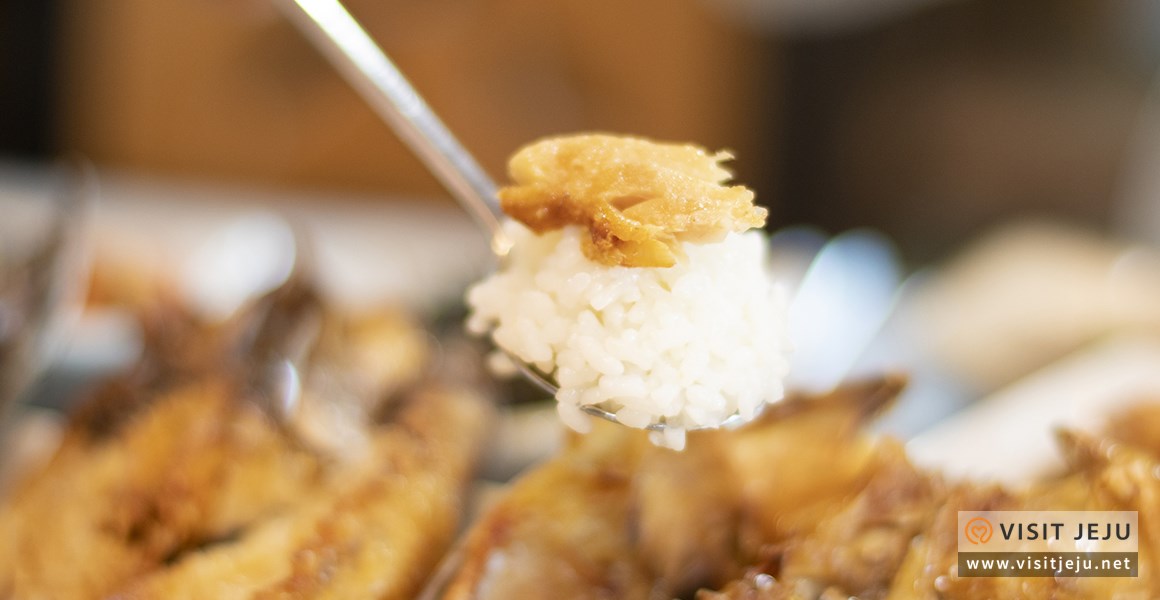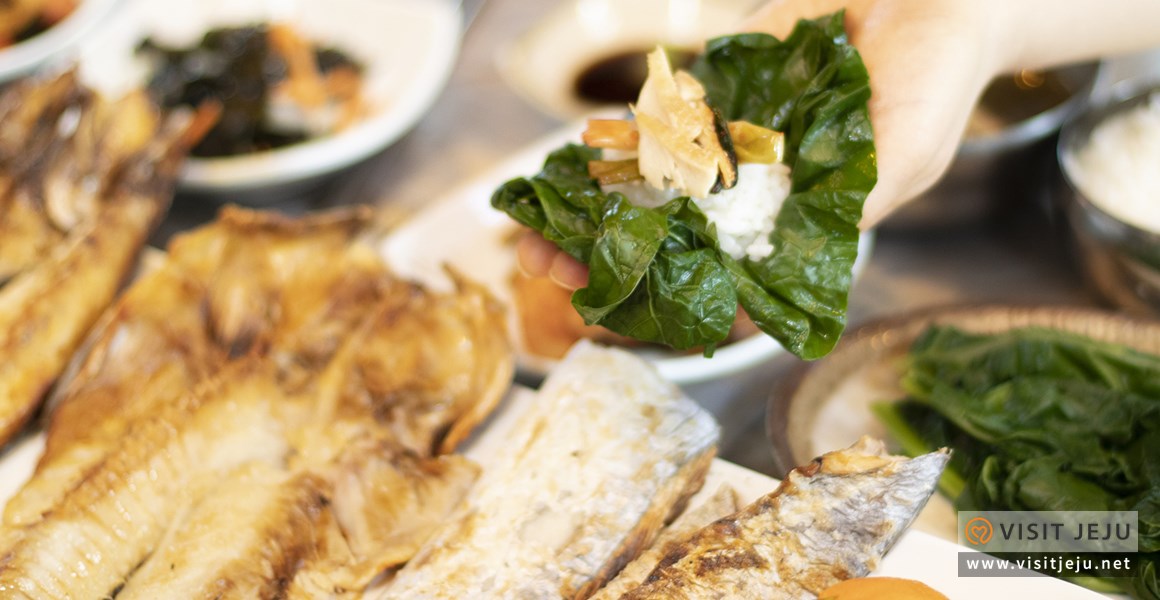 Notice

※ The above information was written on 2020-01-16. Please confirm the information prior to your trip.
※ Unauthorized use of the content above (text, photos and videos) is prohibited and subject to copyright by the Jeju Tourism Organization.