본문
Driving In Jeju
A drive along the Jeju coastal road is a fun and not so difficult driving experience, so even a novice driver can make it!
Review

0

Lookup

1,398

Share SNS

0
Jeju's ecological ride to the future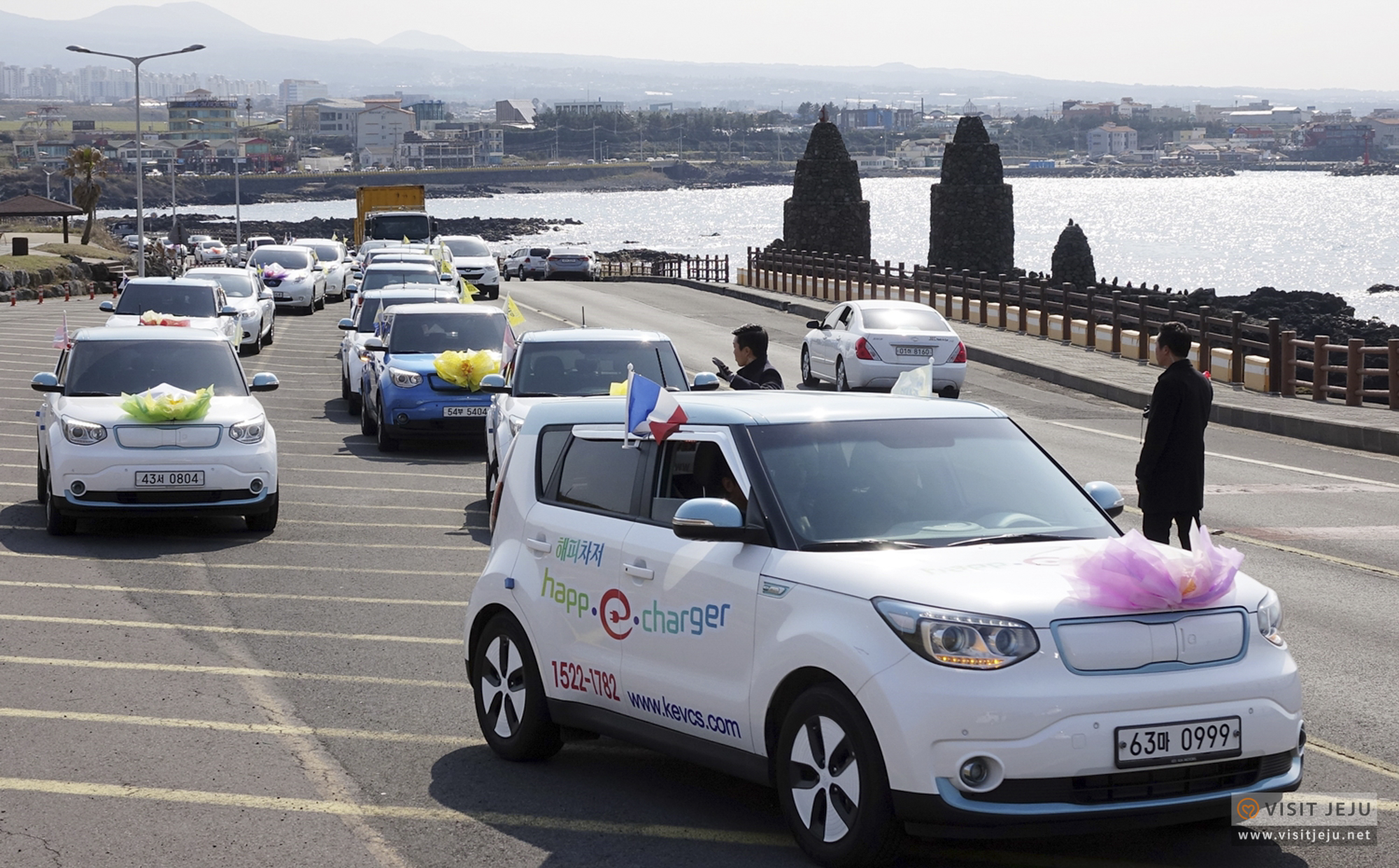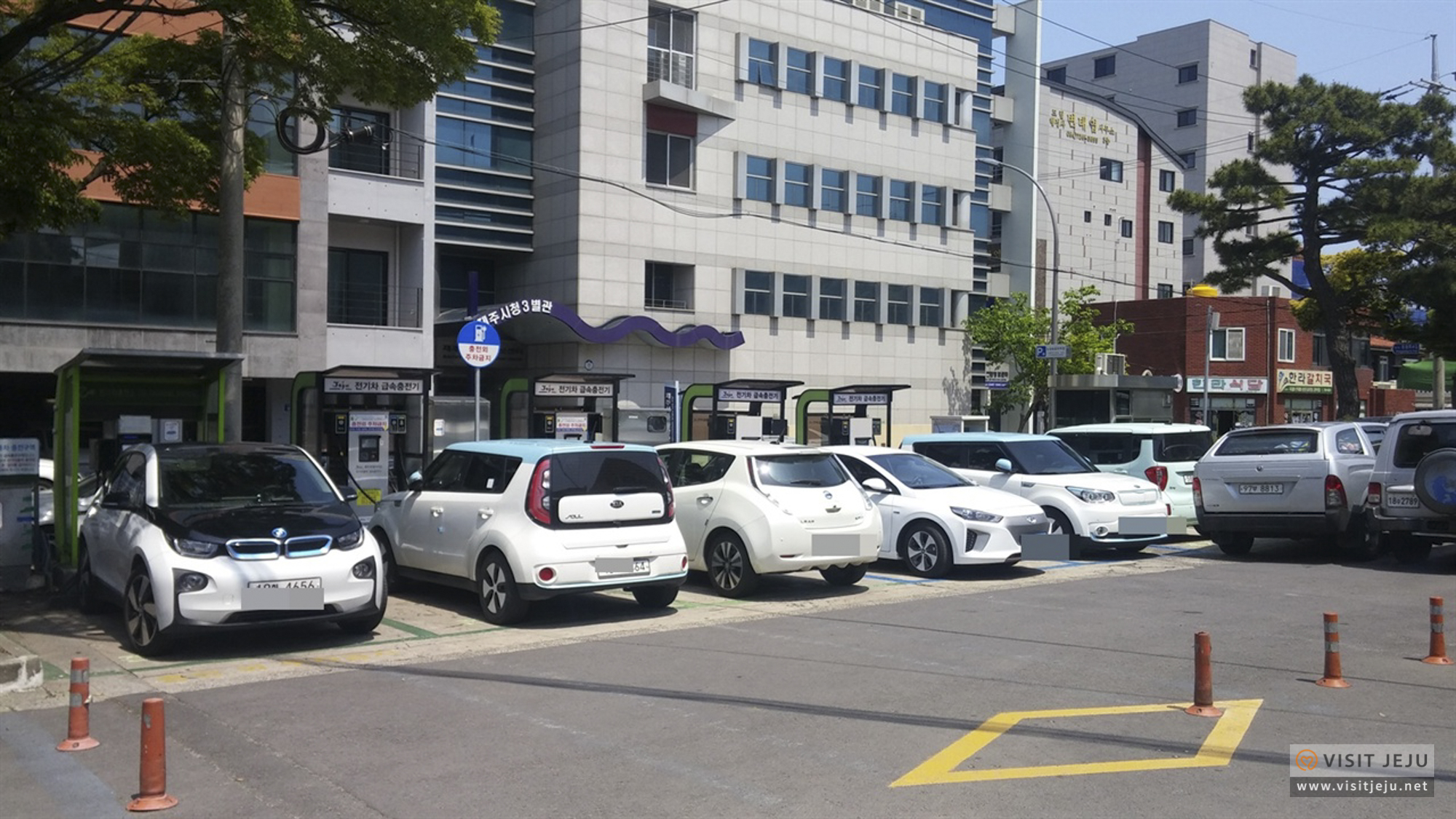 Jeju has a beautiful dream to become carbon free by 2030. Jeju is also famous for holding International Electric Vehicle Expos (IEVE) every year. It attracts more than 100,000 visitors from all over the world. Jeju's electric car facilities and infrastructure is way more advanced than any other place on earth. A significant number of available cars to rent out are also electric vehicles.
For renting a car in Jeju you will need your passport, an international driving license (official International Driving Permit) and driving experience of more than one year (required driving experience is set by the companies so it might vary). Renting in advance is also recommended because there might be a shortage of cars especially on weekends or during national holidays. Renting in advance will always have a better price than the last minute.
Step by step: Renting a car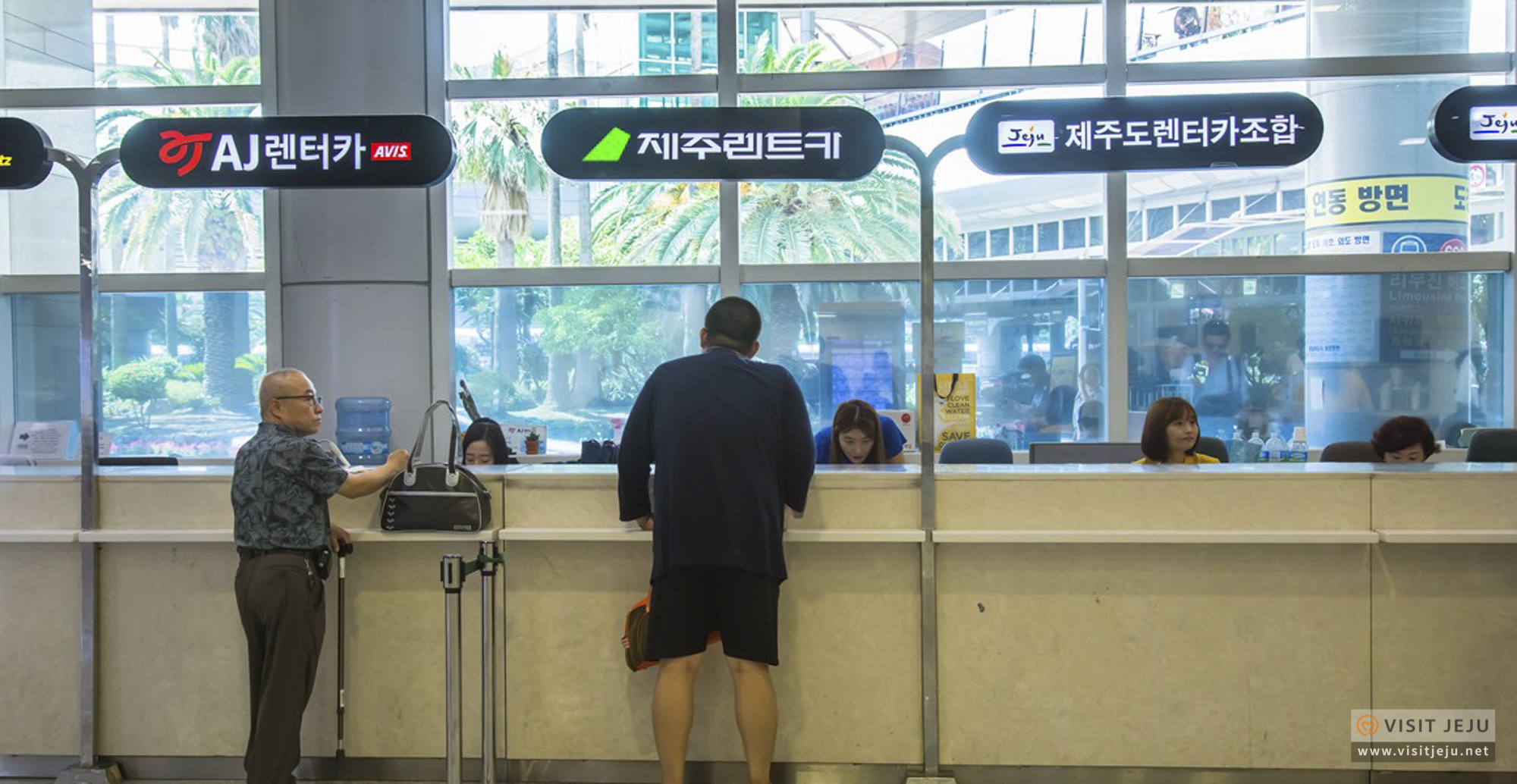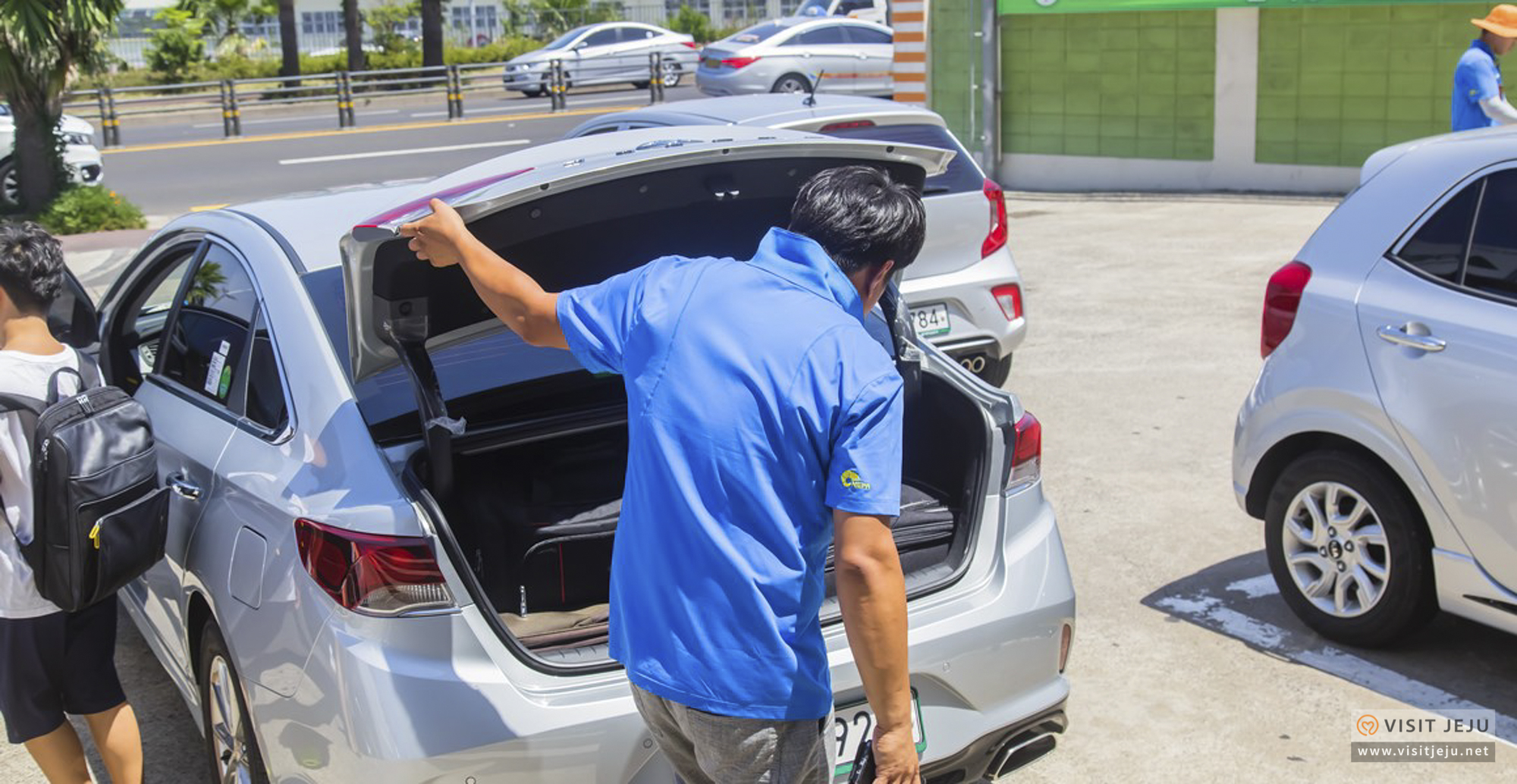 Renting is available online, by phone or right on the spot when you arrive at the airport. Be sure to count in advance the time you will need to get from the airport to the car rental company. There's usually a shuttle bus taking you from the airport to the company's parking lot.

Before departing in your car you will have to listen to a short safety, usage and insurance guidelines and sign a paper that you have understood your responsibilities. Be sure to record current car state by video or taking photos before starting your journey. Mark the current gas meter if your car is not electric. You will have to refill the tank or pay additional fees upon return if your gas bar is lower than at the time when you've started.

Keep your contract with you all the time and drive safe! In Korea people use right side way to drive, honking on the street is uncommon unless in a dangerous situation. Every rental car has a navigation system installed. Koreans leave a note with their phone number up in front window if any issues with parking place arises. Electric cars are very quiet so keep in mind that pedestrians might be less aware of a car presence.
Rental car companies offering English services
Where to? - The best drive course choices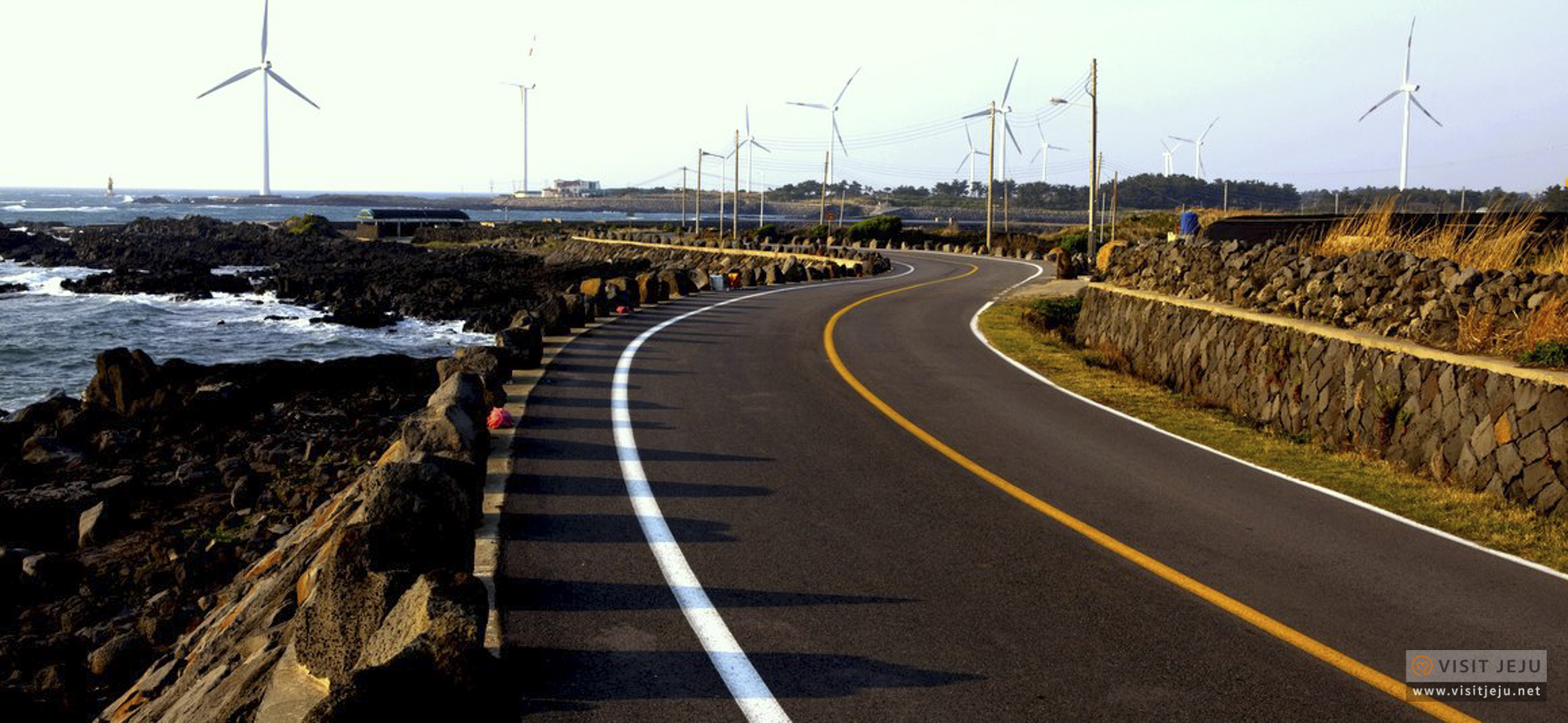 Every Jeju traveler knows that the best courses to travel around Jeju by foot or by bicycle is simply following one of Olle trails. But is there an Olle trail for a car drive? Of course! Whether you are travelling east or west, search for a sign directing you to the Heian doro (coastal road).

Coastal road on the west side will open up with wonder cliffs to the sea and black lava rocks framing deep blue sea. There are dozens of coffee shops and gourmet restaurants down the road, so you can stop anytime for an apple mango smoothie or ramyeon noodles with seafood.

If you go east you will pass lots of Jeju's beautiful white sand beaches - Hamdeok, Gimnyeong, Woljeong, Sehwa… Each have their own unique characteristic and fun. Sometimes you can spot haenyeo, Jeju traditional women divers, catching their loot by the cost. Night coastal road is also beautiful. Boats who catch squids in the sea look like a million stars in the night sky.

A drive along the Jeju coastal road is a fun and not so difficult driving experience, so even a novice driver can make it!
♦Shinchang Coastal Road (신창-고산)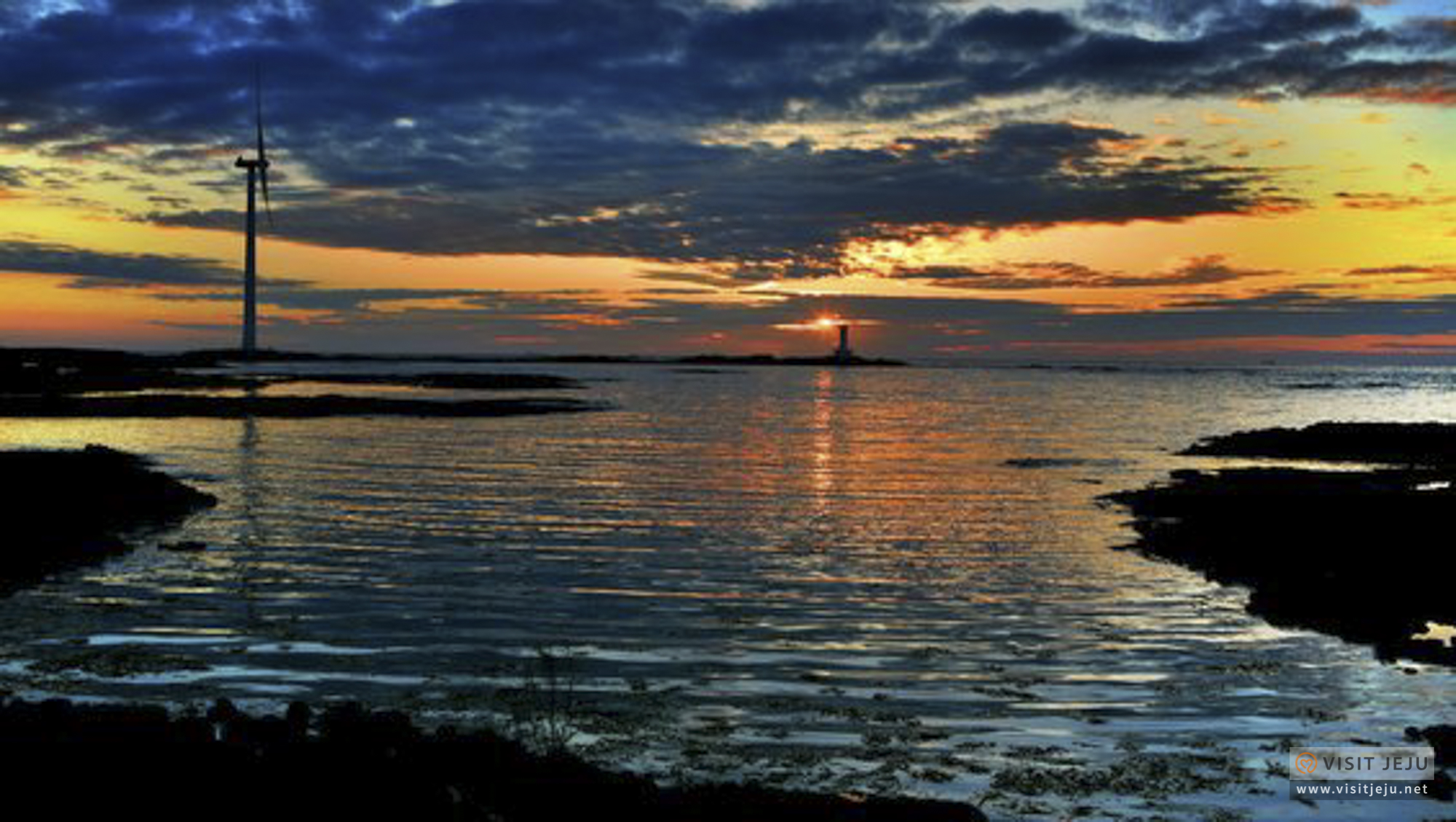 The wind turbines along this part of the coast certainly take the breath away and some of the most beautiful sunsets of Jeju are seen at Jagune Port.
•Nearby attractions: Chagwi-do (island)
•Route: Jeju-si⇨Chagwi-do entrance ⇨Jagune Port
♦Hagwi~Aewol Coastal Road (하귀-애월)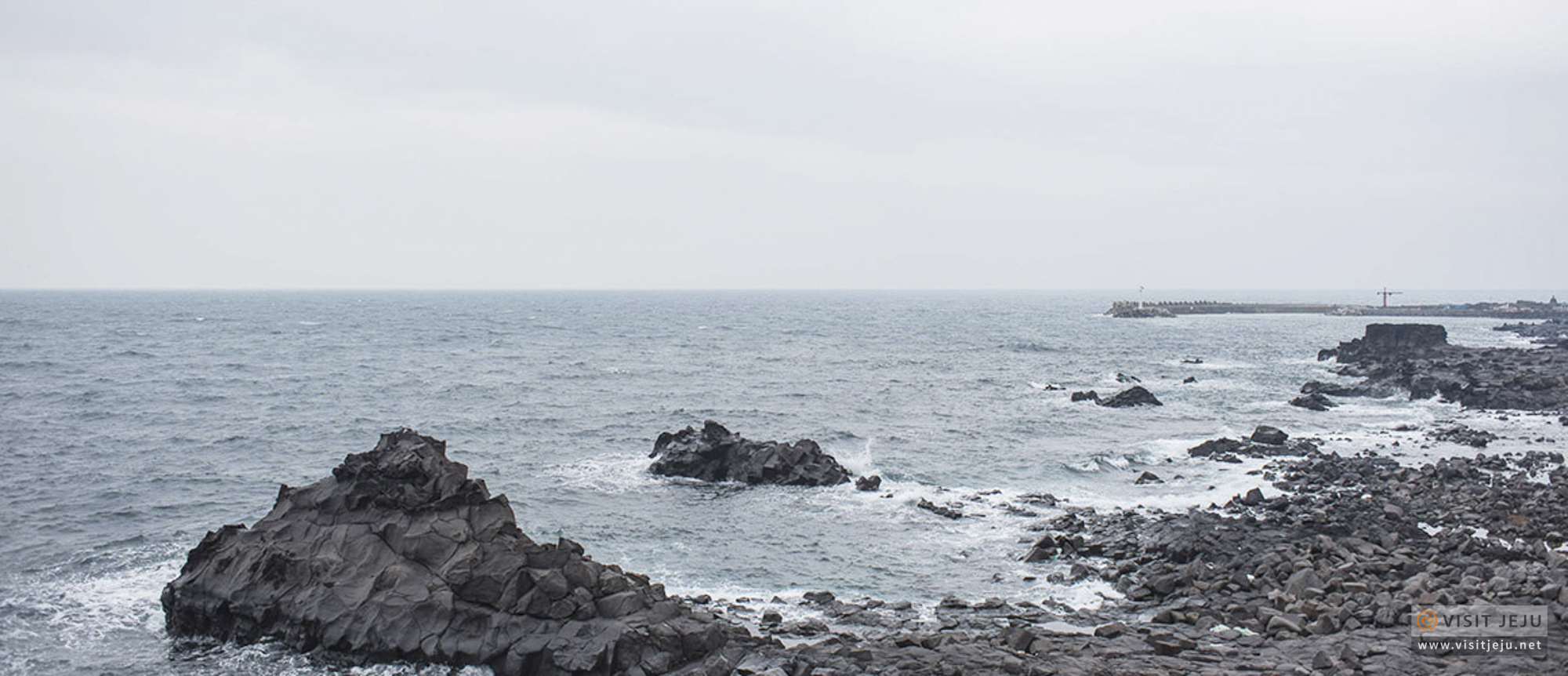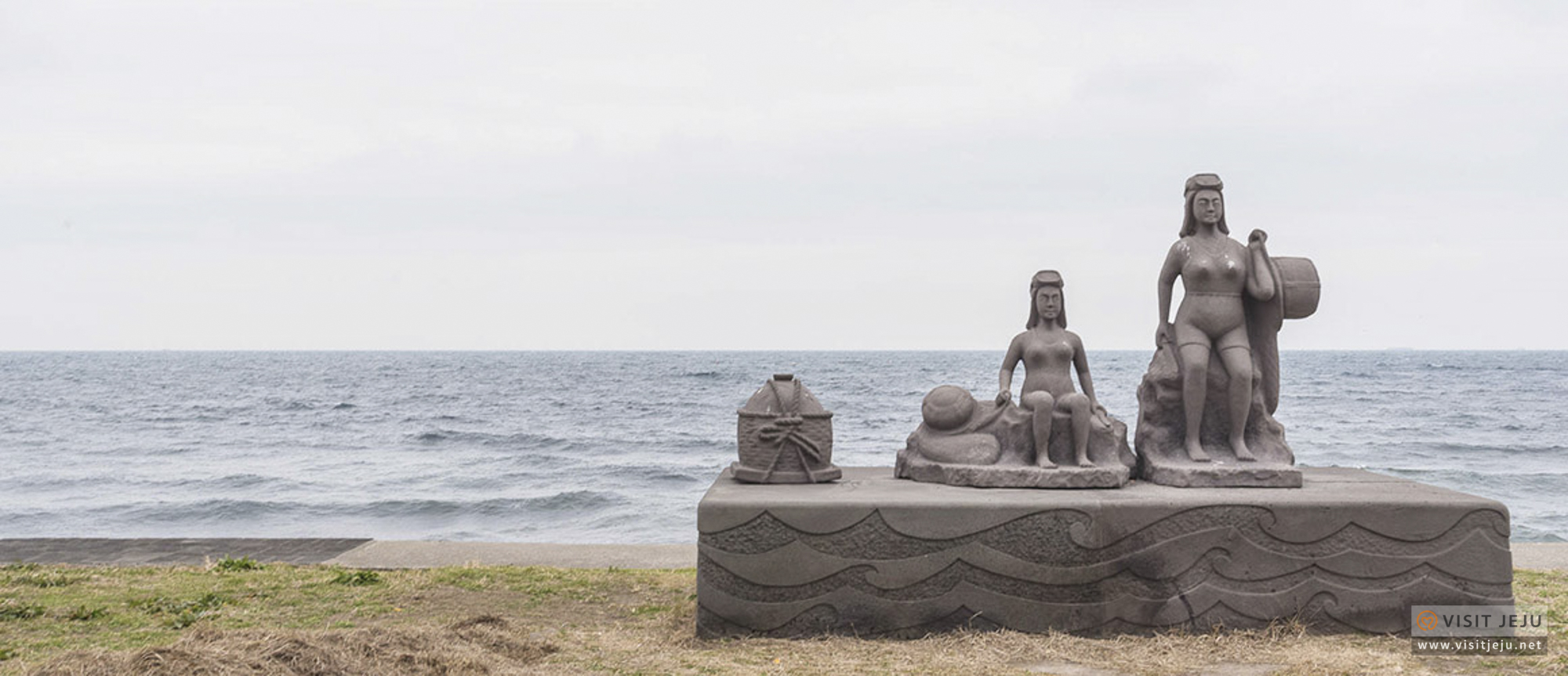 This road has many attractive pensions on the coastline and is a great place to look at the sea due to its pine tree forest and benches. It is famous for its unique lodges with beautiful views.
•Nearby attractions: Gwakji Beach
•Route: Jeju-si⇨Hallim Park⇨Gwakji Beach
♦Hamdeok Coastal Road (함덕)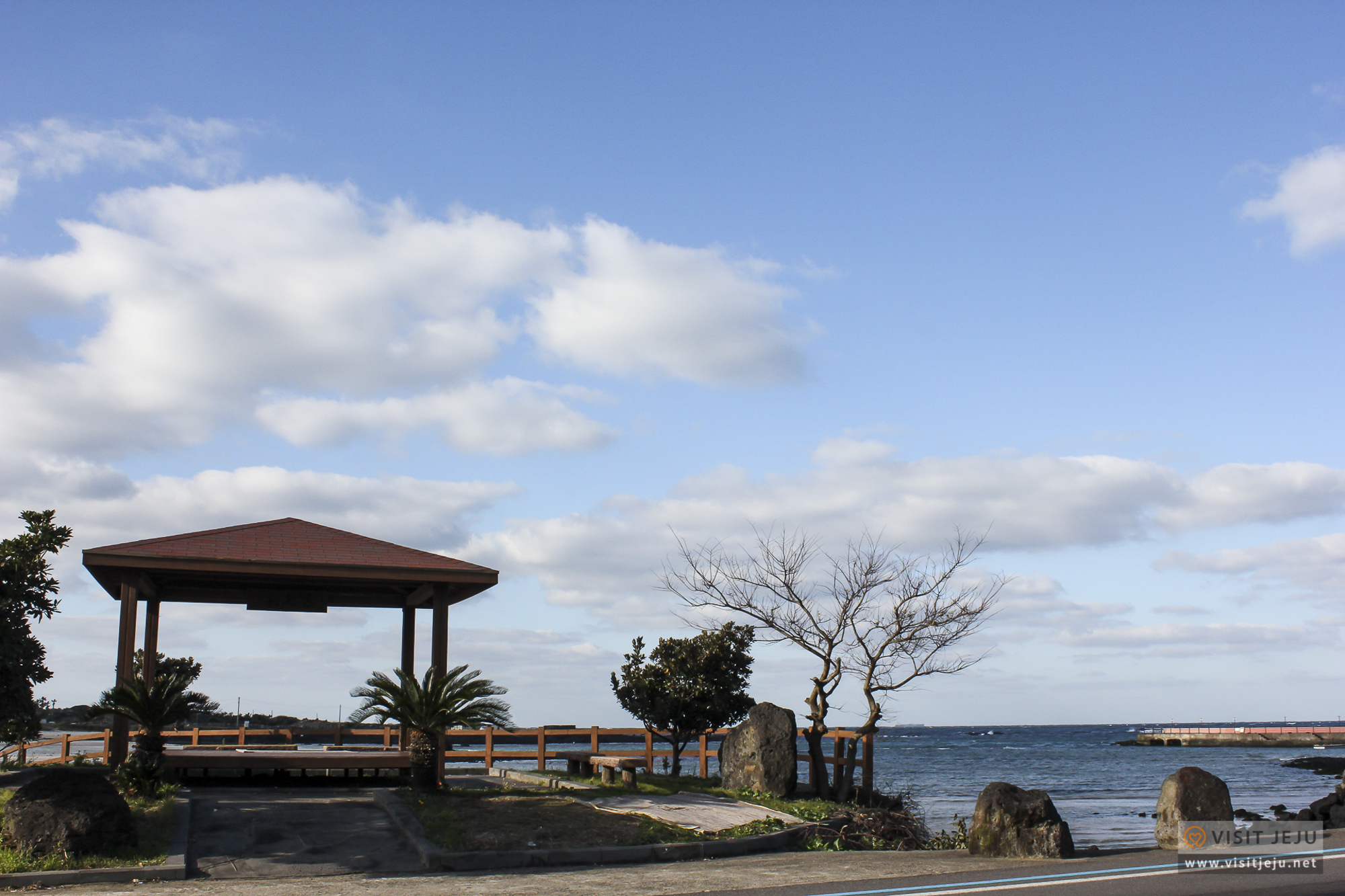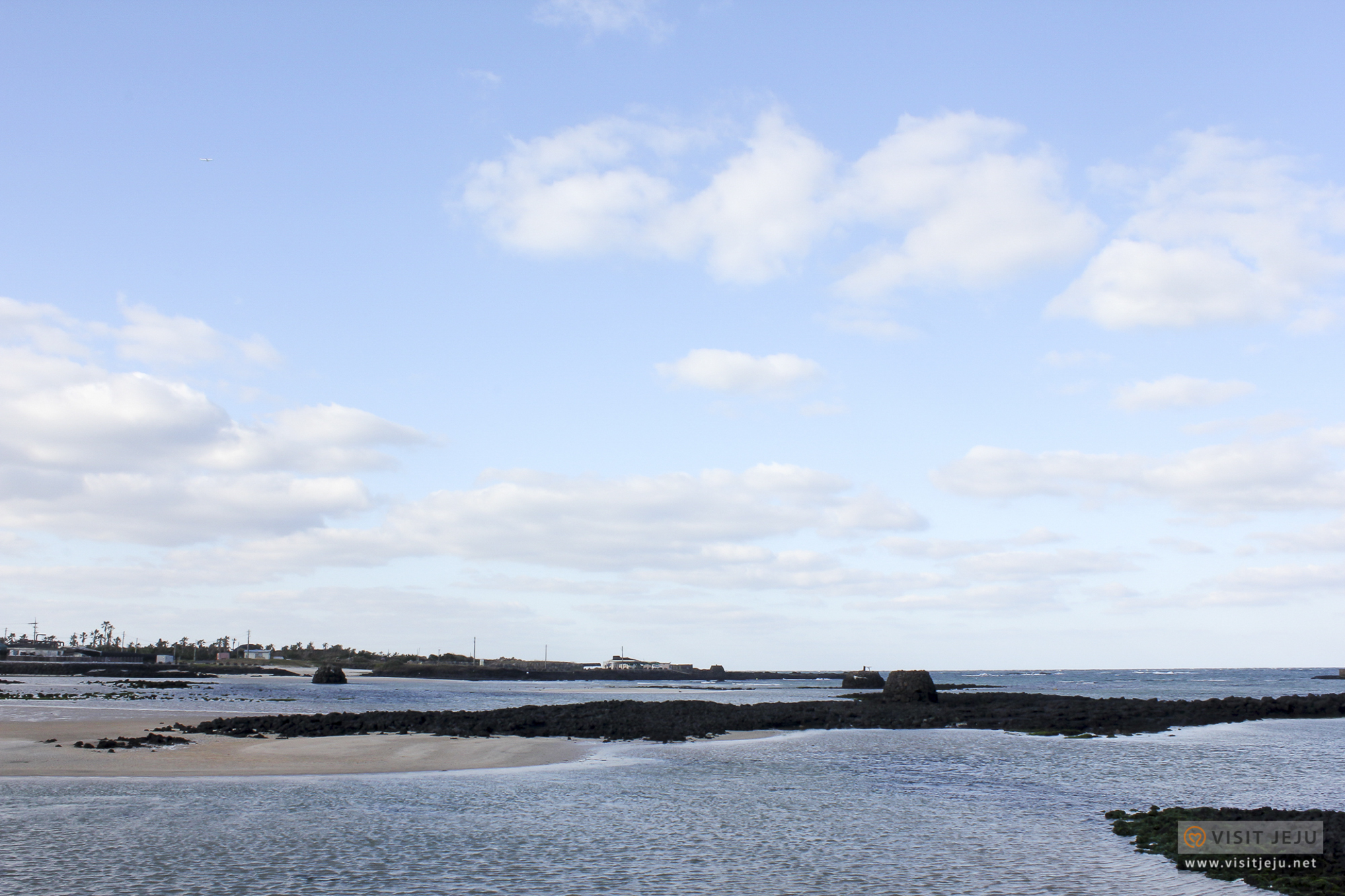 This coastal road is the first you will come across in the eastern area from Jeju City. White sand and lapping sea waves are complemented by beautiful sunsets. Hamdeok Seowoobong Beach provides the perfect opportunity for evening strolls.
•Nearby attractions: Hamdeok Beach/ Jocheon Manse Hills
•Route: Jeju-si⇨Hamdeok Beach⇨Sinheung-ri⇨Jocheon-ri Manse Hills
Notice

※ The above information was written on 2019-09-29. Please confirm the information prior to your trip.
※ Unauthorized use of the content above (text, photos and videos) is prohibited and subject to copyright by the Jeju Tourism Organization.