본문
Top 10 Sites in Jeju for October <The Cozy Place that Always Welcome Us, Comfortable October in Jeju>
A rest taken in silence and comfort! A person or a place that will give its soft, warm arms to you! Is there anything better than Jeju in October to satisfy your desire, you who work so hard every day? Jeju in autumn, when the wind and sun are soft! It's the best time to fall into the island's embrace, to let it soothe you and tell you that everything's OK, even though in reality it might not be.
Review

0

Lookup

42,479

Share SNS

4
Top 10 Sites in Jeju for October

The Cozy Place that Always Welcome Us, Comfortable October in Jeju

A rest taken in silence and comfort! A person or a place that will give its soft, warm arms to you! Is there anything better than Jeju in October to satisfy your desire, you who work so hard every day? Jeju in autumn, when the wind and sun are soft! It's the best time to fall into the island's embrace, to let it soothe you and tell you that everything's OK, even though in reality it might not be.
Unloosen Your Tangled Mind in Broad Fields
Daepyeong-ri, Andeok-myeon
Daepyeong-ri means Nandeureu, which is "broad field" in the dialect of Jeju. This is the most attractive village to those who want to avoid the "busy-busy" bustle, as it is near Jungmun Resort and has silent and secluded atmosphere. The most famous spot is Baksugijeong Cliff. The overwhelming landscape of the seashore cliff with its shape like a huge folding screen and the view of the sky at sunset are truly impressive. From the summit of Baksugijeong Cliff, you can view Seo-myeon village, Daepyeong Port, and Sanbangsan Mountain, and even Hyeongjeseom Islands, Marado Island, and Gapado Island are visible at a distance. At Daepyeong Port, which is the end of Olle Route 8 and the starting point of Olle Route 9, the red Sonyeo (Girl) lighthouse wishes lovers peace and happiness, and quiet cafes scattered here and there around the village give comfort to tired travelers. Let the village hold you in its arms awhile and forget about your busy past.
‣Daepyeong-ri : Daepyeong-ri, Andeok-myeon, Seogwipo-si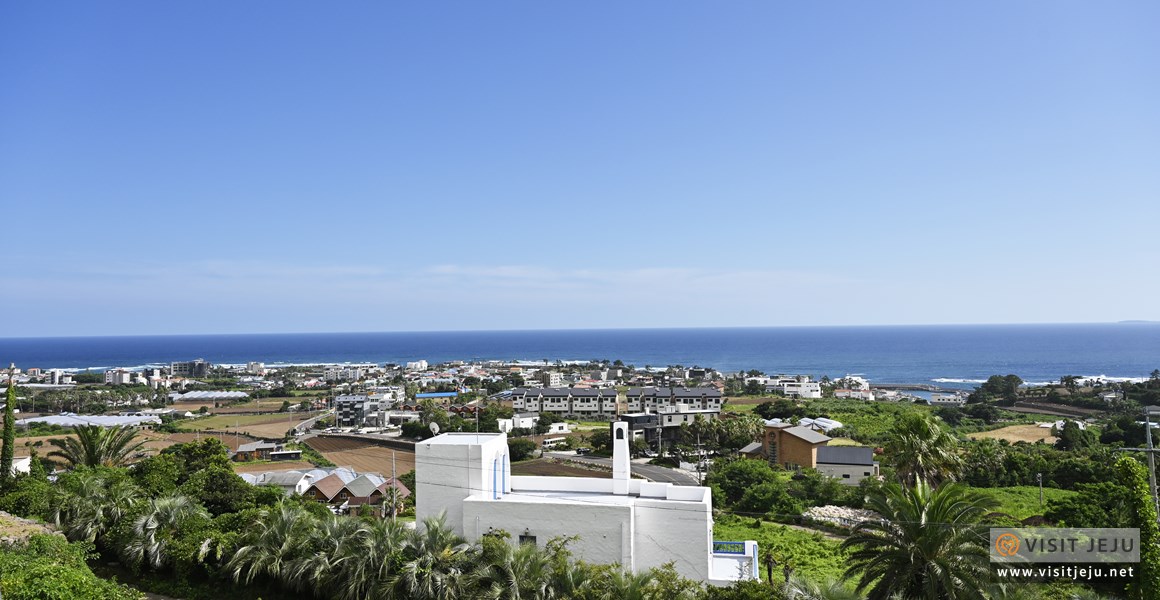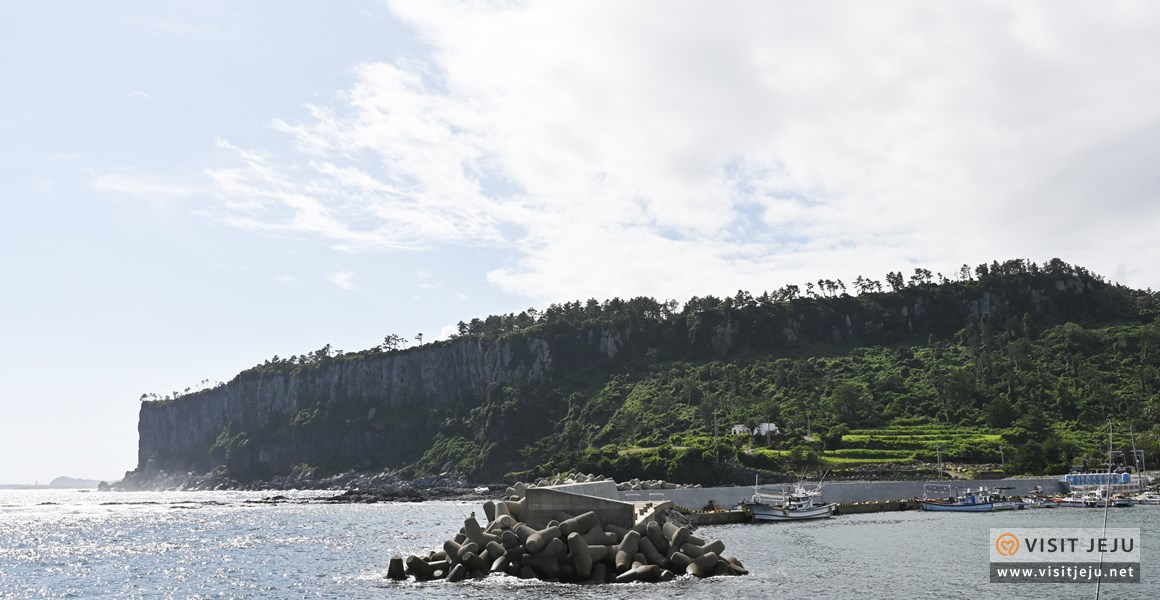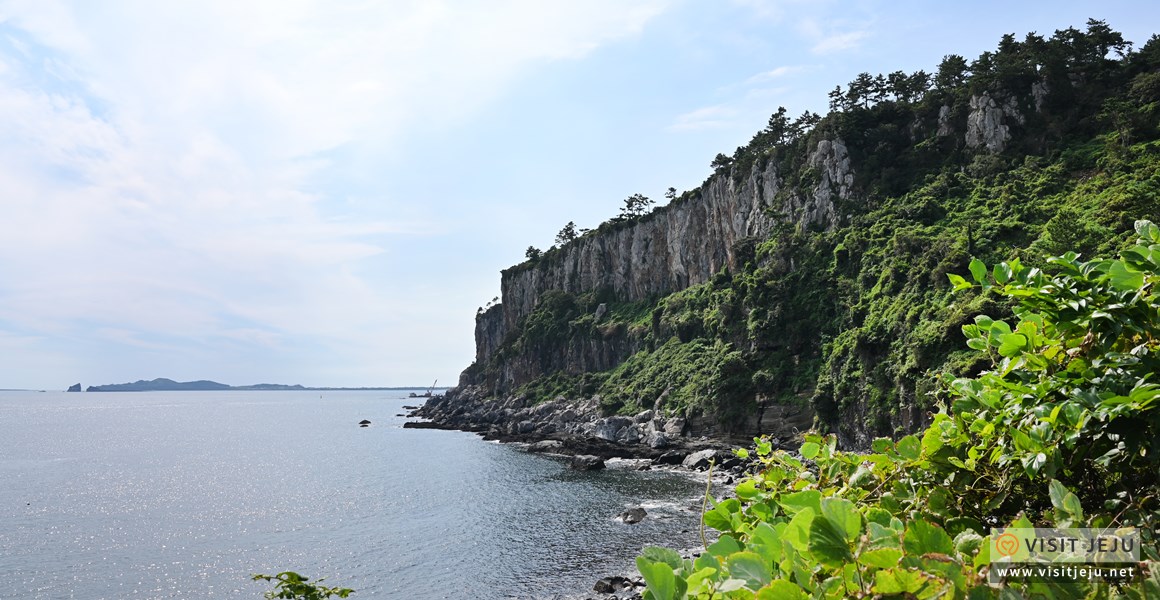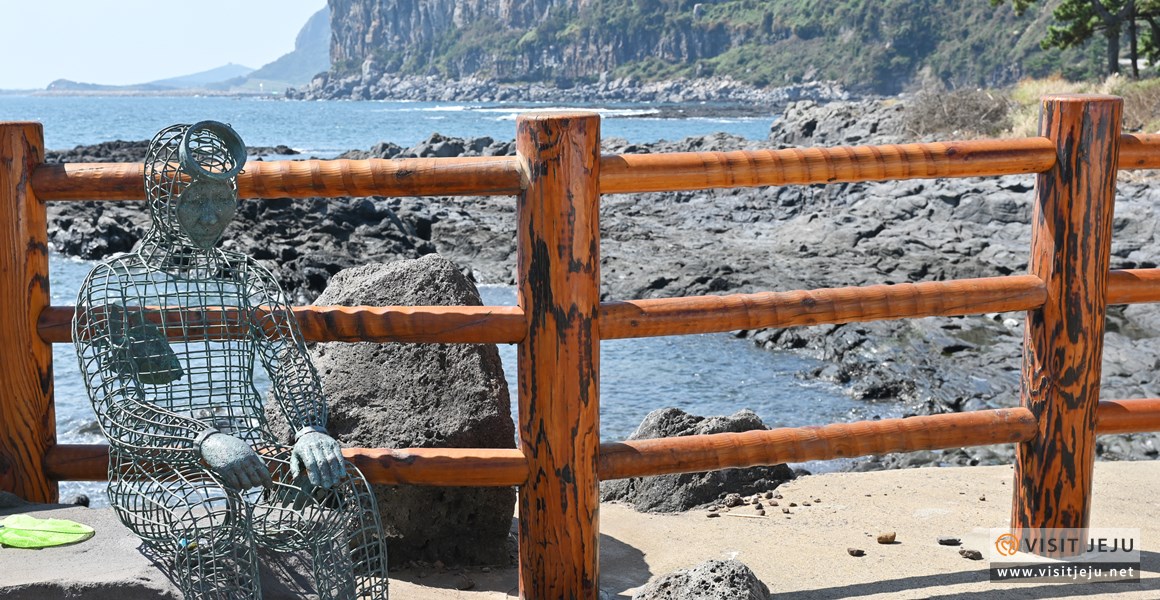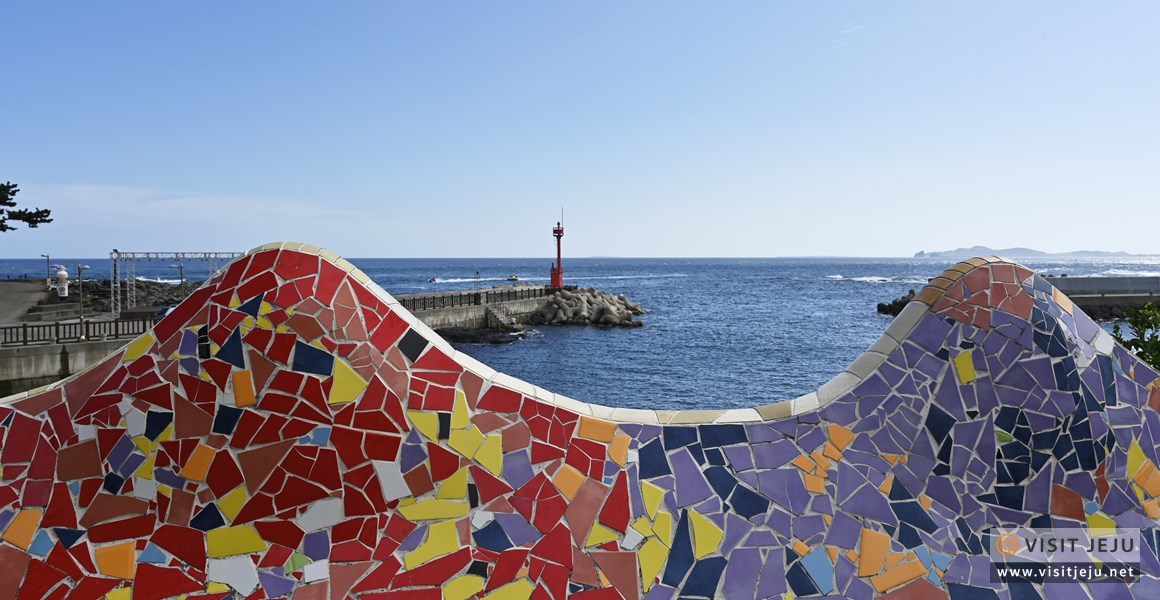 The Warm Embrace of Nature Under a Parasol
Gaeoreum Parasitic Cone
This oreum, which looks like a bowl lid or unfolded parasol, has acquired the name "Gaeoreum," borrowing the Chinese character "蓋" (pronounced as "gae" which has a meaning of "cover"). With a cone shape and no crater, its north-to-south slope is gentle, making it an easy climb for most people. Just 20 minutes of walking along the cedar and cypress forest brings you to the peak. Although this one is less famous, being located between Bichimi Parasitic Cone and Yeongjusan Mountain, the landscape of Gujwa, Seongeup, and Gasiri Parasitic Cone as seen from the ridges of Yeongjusan Mountain, Andoloreum Parasitic Cone and Seongeup Reservoir is beyond expectations. On your way back, you will pass the inner road of the village and a ranch where you'll meet horses that are comfortable around people. It's the type of encounter that warm memories are formed form.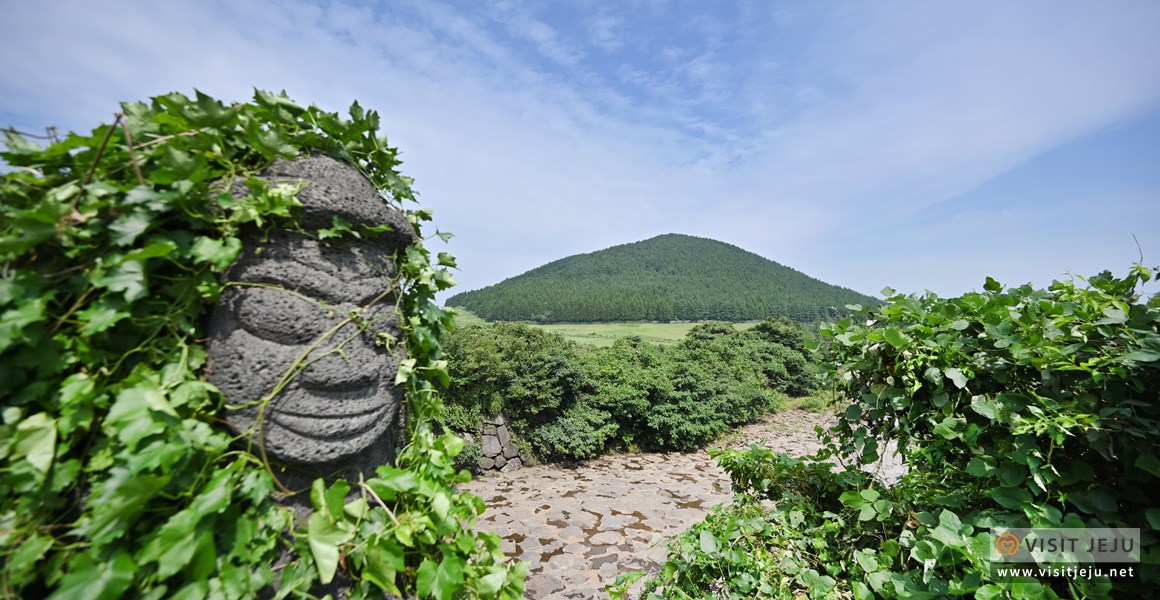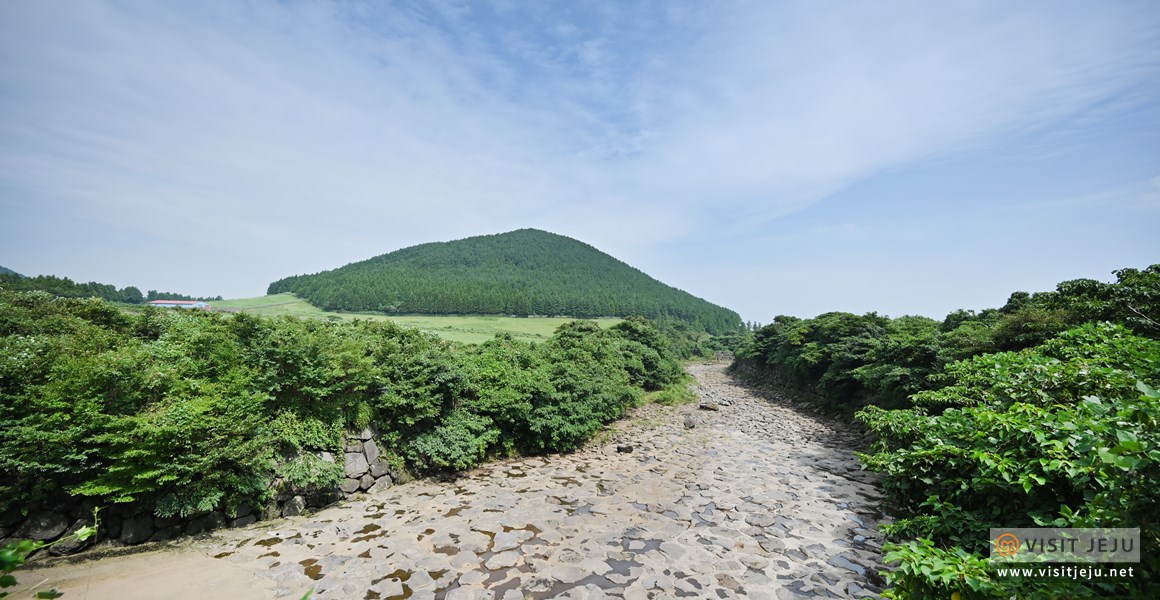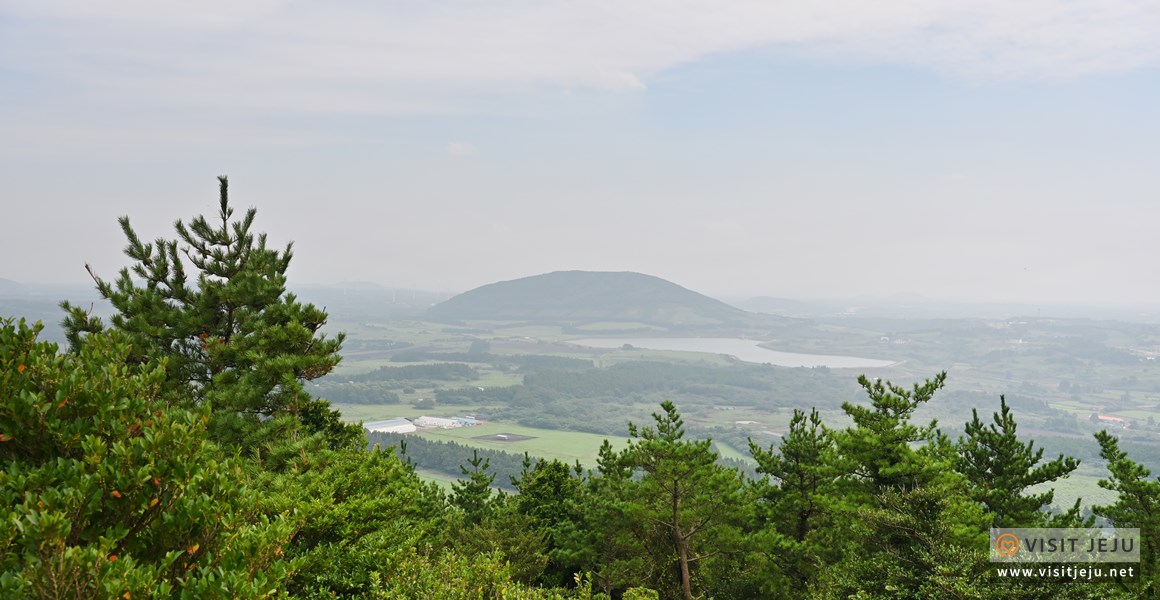 Colorful Time in Jeju
The Maple Road and Silver Grass Path in Jeju in Autumn
Hallasan Mountain is the most famous place for its maples because the leaves here turn later than anywhere else in the country. All the climbing courses are beautiful, but Yeongsil course, which is relatively short and easy, is just right for beginners. If climbing is difficult for you, you can choose Jonjaam Hermitage Site instead of Yeongsil Trail, a feast for the eyes that will take a good 40 minutes or longer to appreciate. In addition, heading to Cheonwangsa Temple you can appreciate the maples from your car along 1100 Meters Road, 516 Road, and 1100-ro. How about silver grass, a different attraction from maples? Behind the surging silver grass of Geumbaekjo-ro, a wind power generator is in operation. Jocheon Dakmeoreu Coastal Road is also good for viewing the sea and silver grass. Create some bright, silver-tinged memories by visiting the silver grass of Jeju.
‣1100 Meters Road: San 1-2, Saekdal-dong, Seogwipo-si
‣ Cheonwangsa Temple: 2528-111, 1100-ro, Jeju-si
‣ Geumbaekjo-ro: Geumbaekjo-ro, Seongsan-eup, Seogwipo-si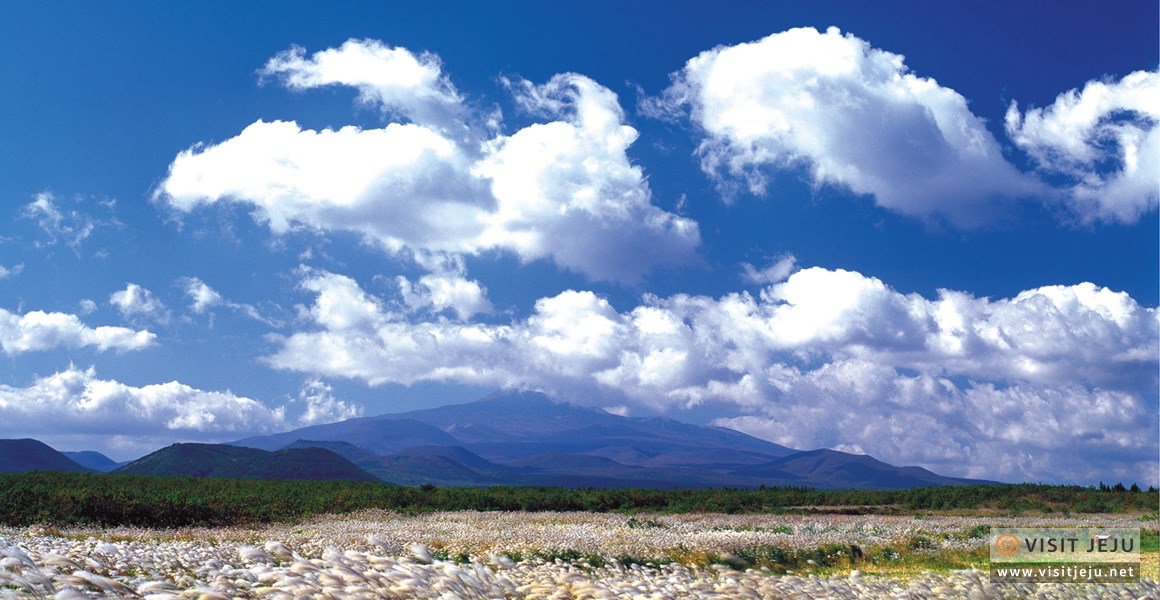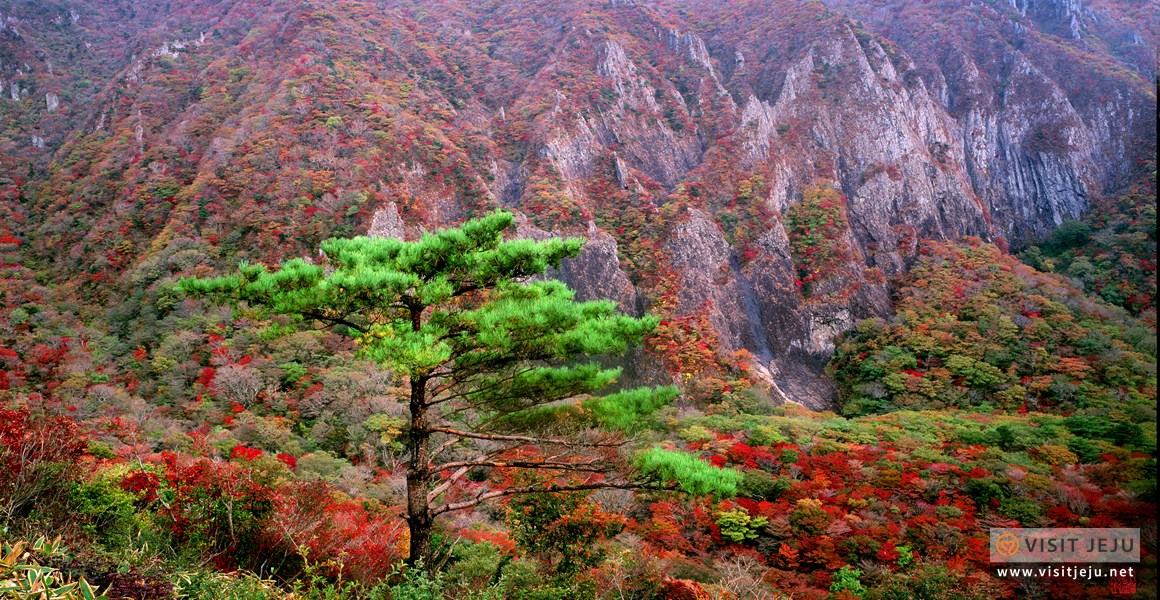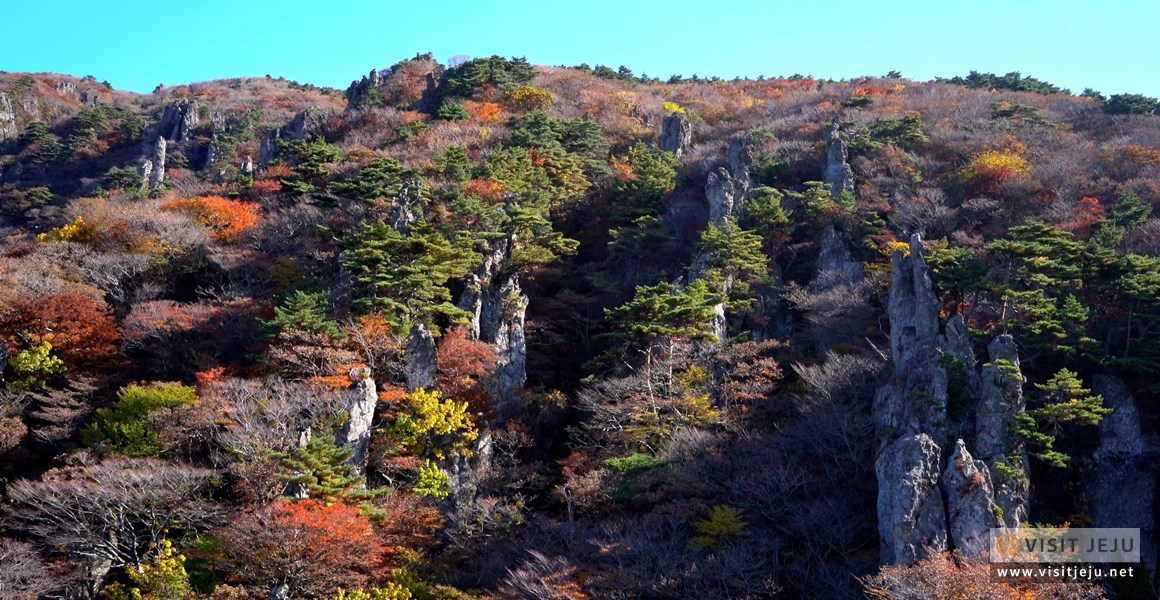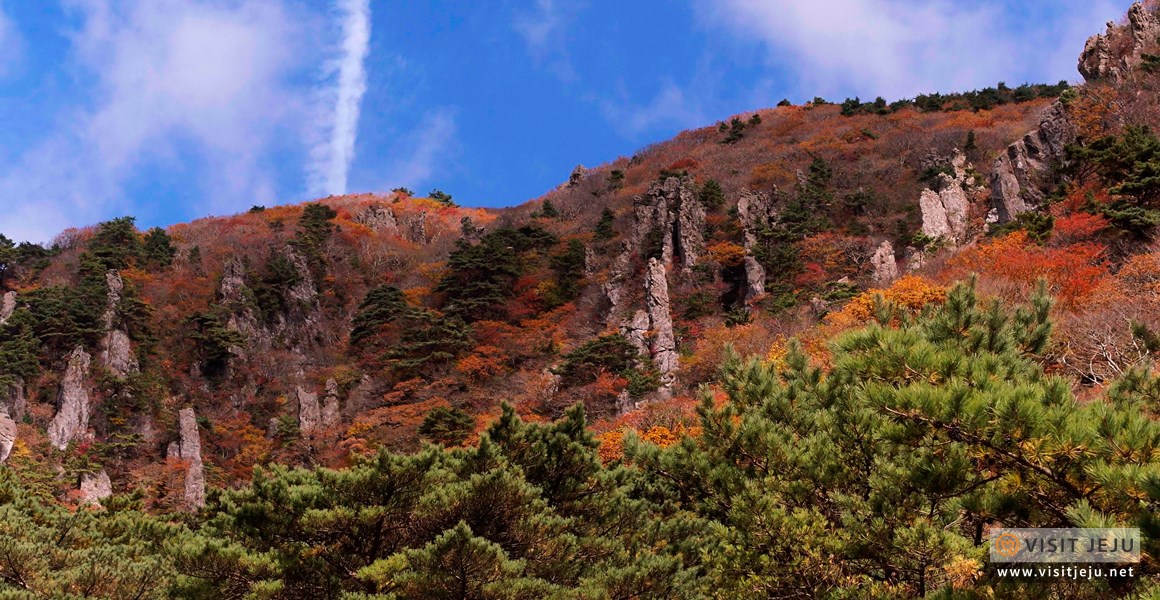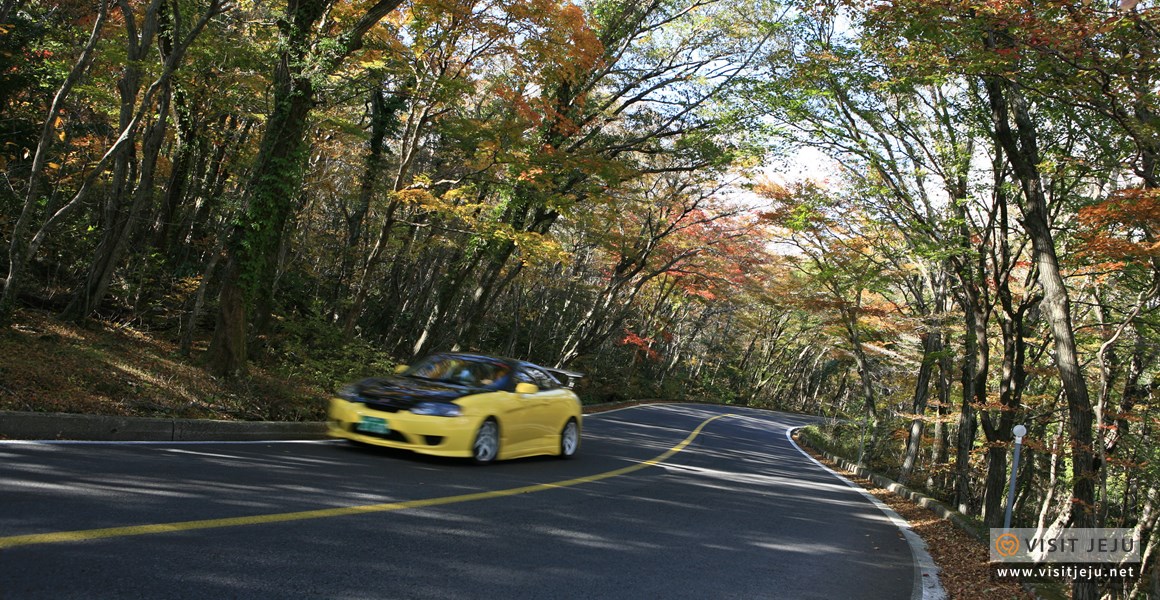 A More Natural, Merrier Eco-Friendly Trip
The Second Half of the 2019 Eco Party
An eco party, where people, nature and culture mingle, filled up the first half of this year and is drawing more love as time goes by. The next eco party, in the second half of this year, will show the diversity of Jeju. If you feel the wetland and Gotjawal with your five senses at Seonheul, Gotjawal Village, the oreum in Songdang, the hometown of Gods, and the buckwheat fields become a work of art. Experience laying jipjul (straw rope) on the roof and traditional dyes in Eomeong Abang Feast Village, Sinpung-ri, and try oreum trekking while playing a bird-sound pipe in Jeoji-ri. Also, from Gasi-ri, the village of ponies, and Sinheung, the village of camellias, to Yusuam Rock next to the historic site of the Anti-Yuan Struggle and the sea villages of Sehwa & Pyeongdae, there are a number of programs, but experiencing the local food is a must. Check the schedule in advance and make reservations, as the expenses and number of participants vary.
‣Eco Party Inquiries and Reservations: www.tamnao.com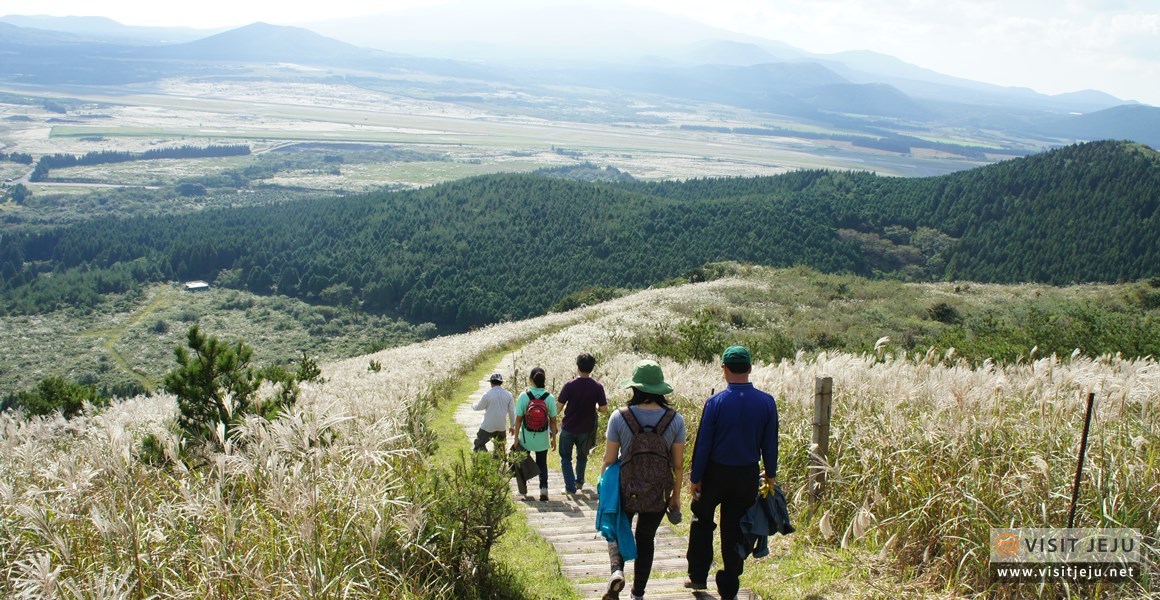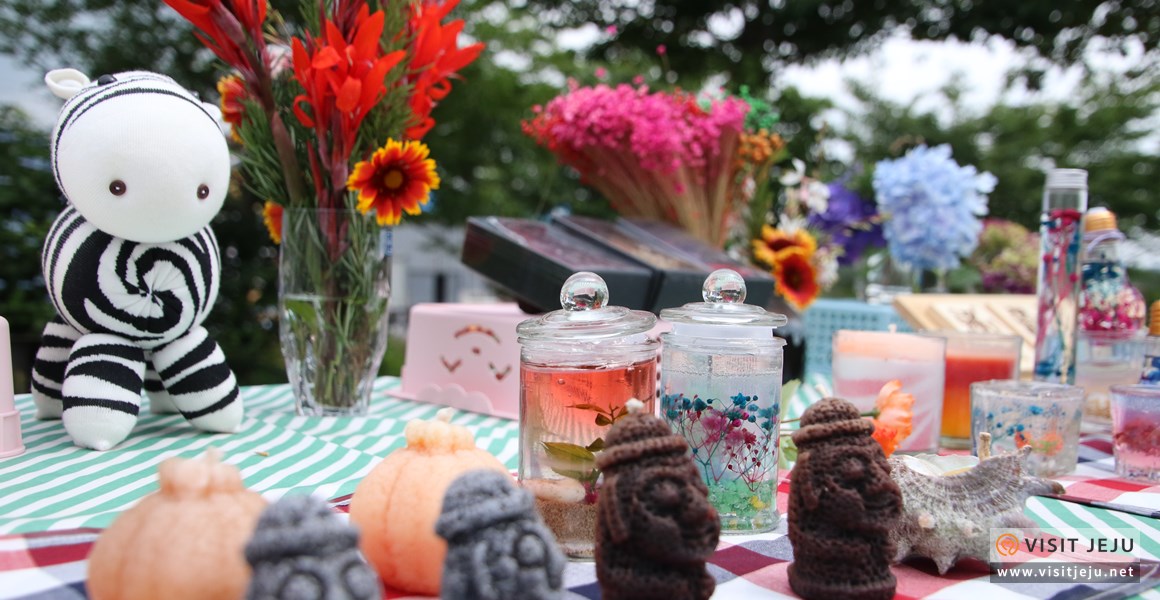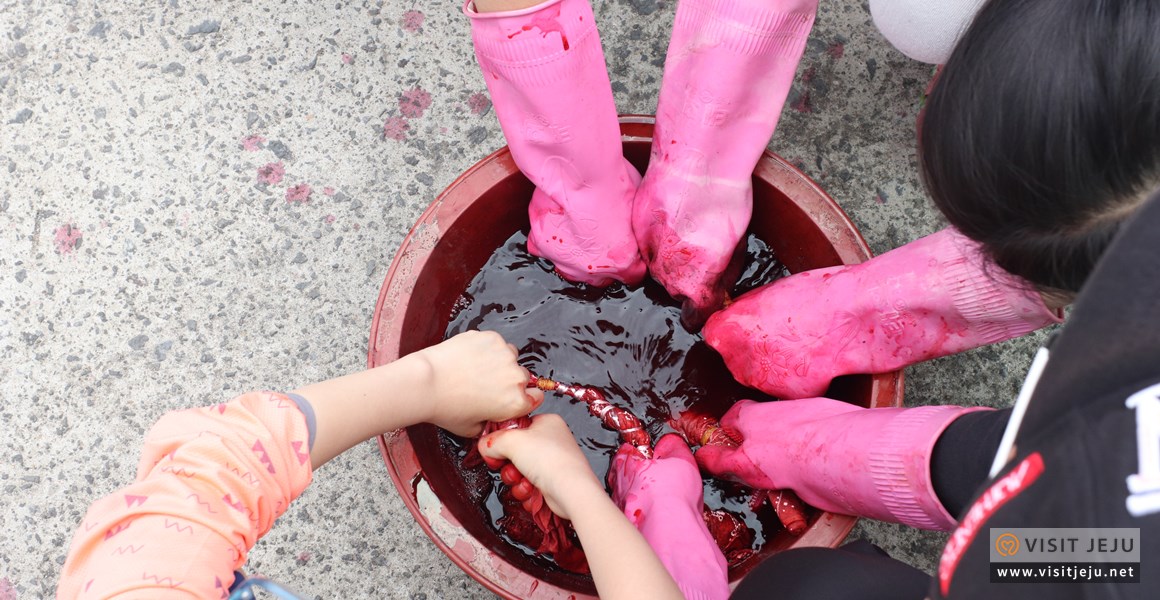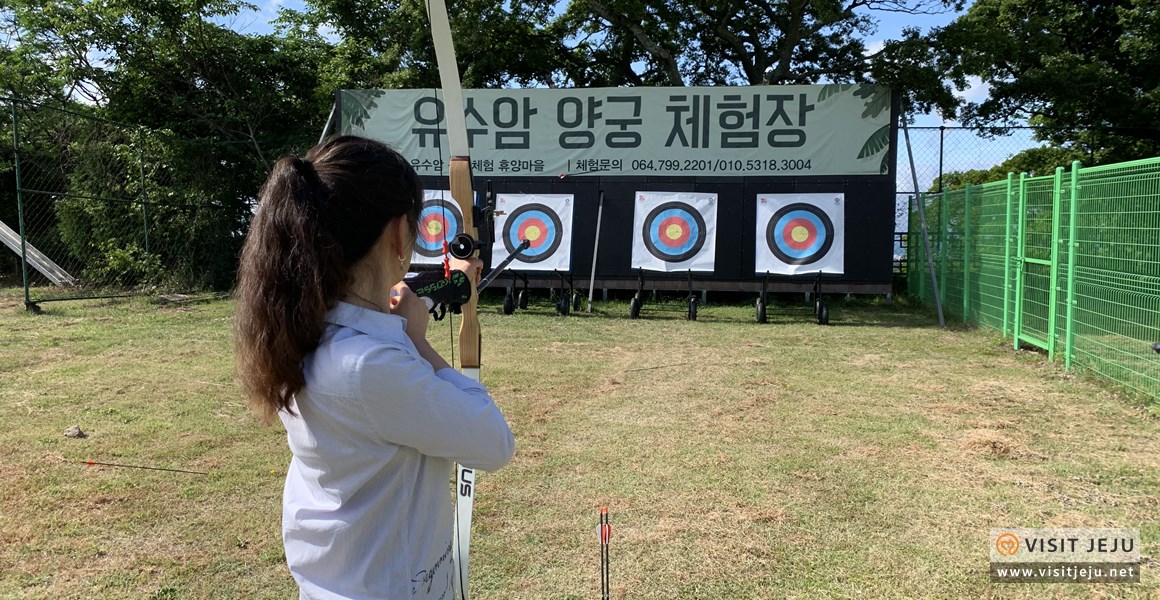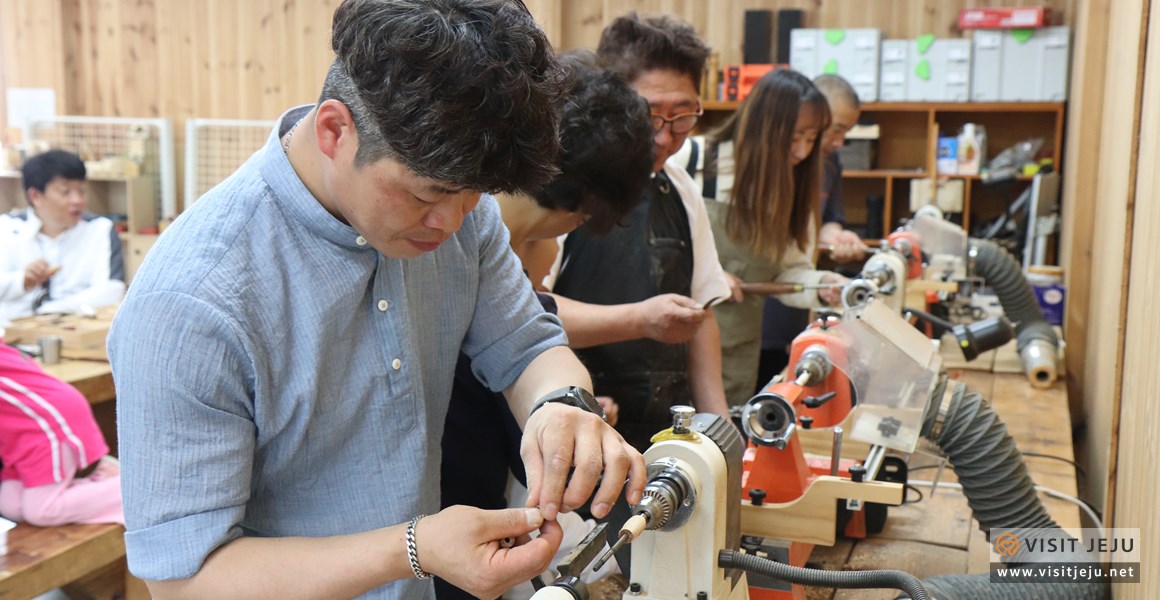 Festivals Are Anywhere in the Abundant Season
October Festivals on Jeju
There are a bunch of things to enjoy in the abundant season. If you just follow the October festivals on Jeju, you will leave with rich memories. From a food expo with local foods that emphasize regional characteristic, a cooking contest, a demonstration by a famous chef, and the celebration stage to Tamna Cultural Festival, an urban folk festival, the diversity on offer is incredible. There is also the Olle walking festival, where you can soothe yourself with the beautiful landscape of southwestern Jeju, the Seven Fairies Festival, with the theme of the Cheonjeyeon Falls legend, and the Horse Culture Festival in Goma-ro, an old racecourse turned into a town. Just leave yourself to the various Jeju festivals and enjoy the island according to your tastes and convenience.
‣ Jeju Food Expo: October 4 ~ 6 / The area of Jeju Citizen Welfare Town Square
‣ Tamna Cultural Festival: October 9 ~ 13 / The area of Jeju Tamna Culture Square
‣ Olle Walking Festival: October 31 ~ November 2 / Olle Route 8, 9, 10 (If you apply in advance, the participation fee is discounted, but applications on-site are available)
‣ Horse Culture Festival in Goma-ro: October 18 ~ 19 / The entire Sinsan Park
‣ Seven Fairies Festival: October 4 ~ 6 / The entire Cheonjeyeon Falls and Jungmun Resort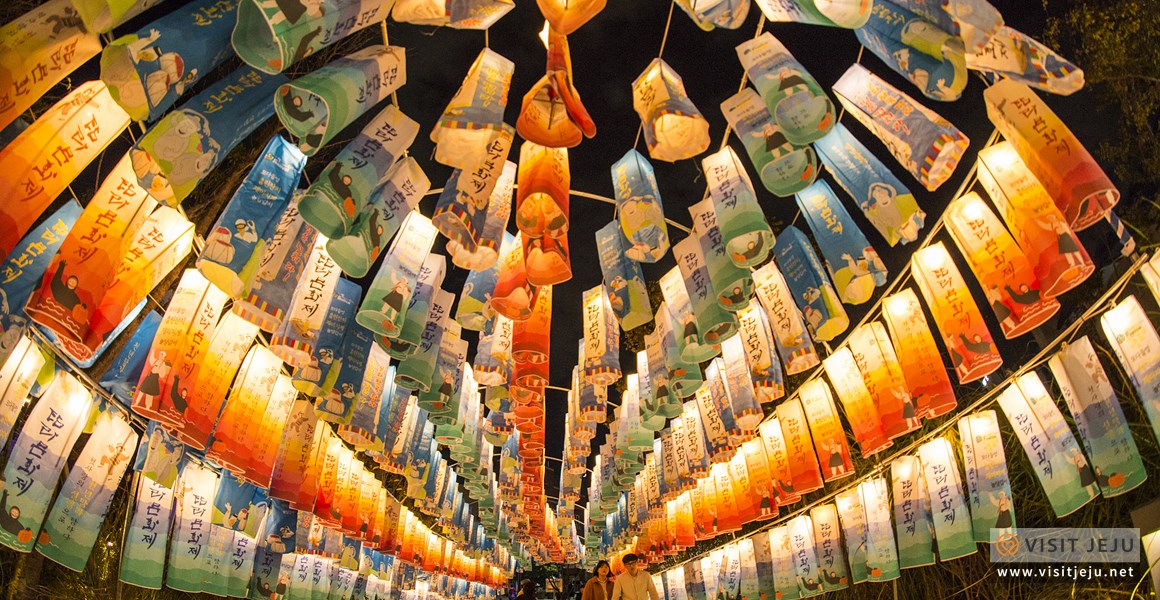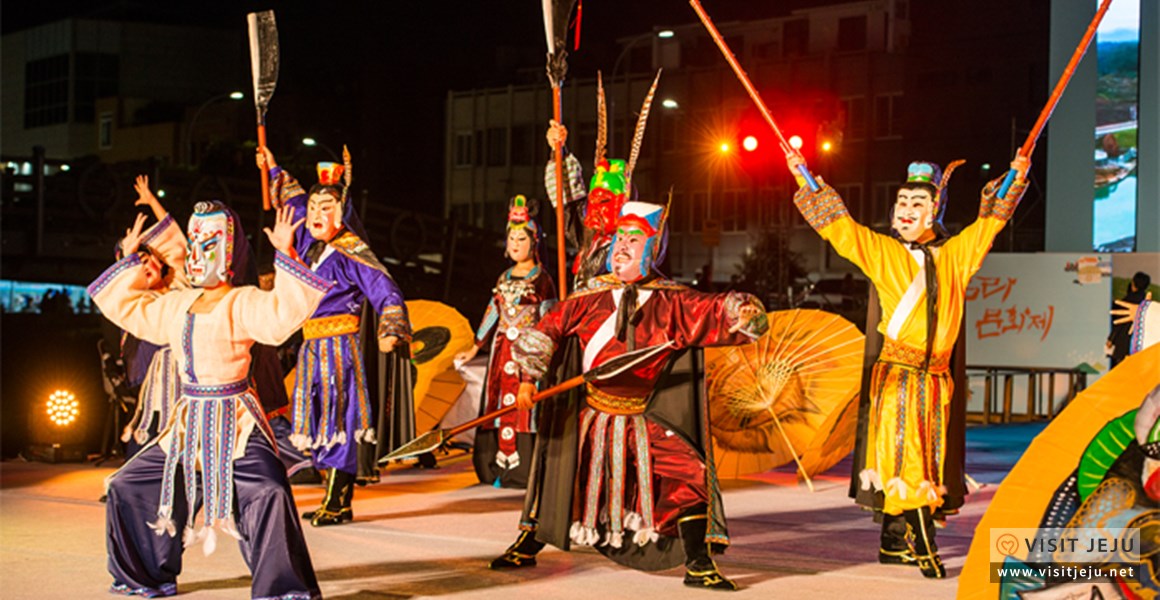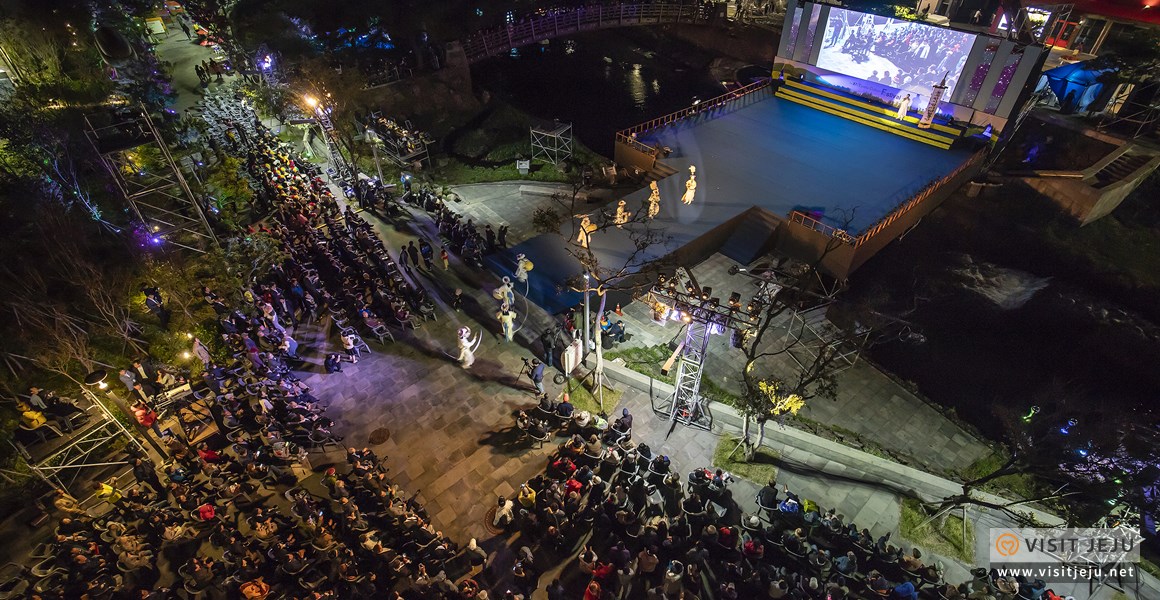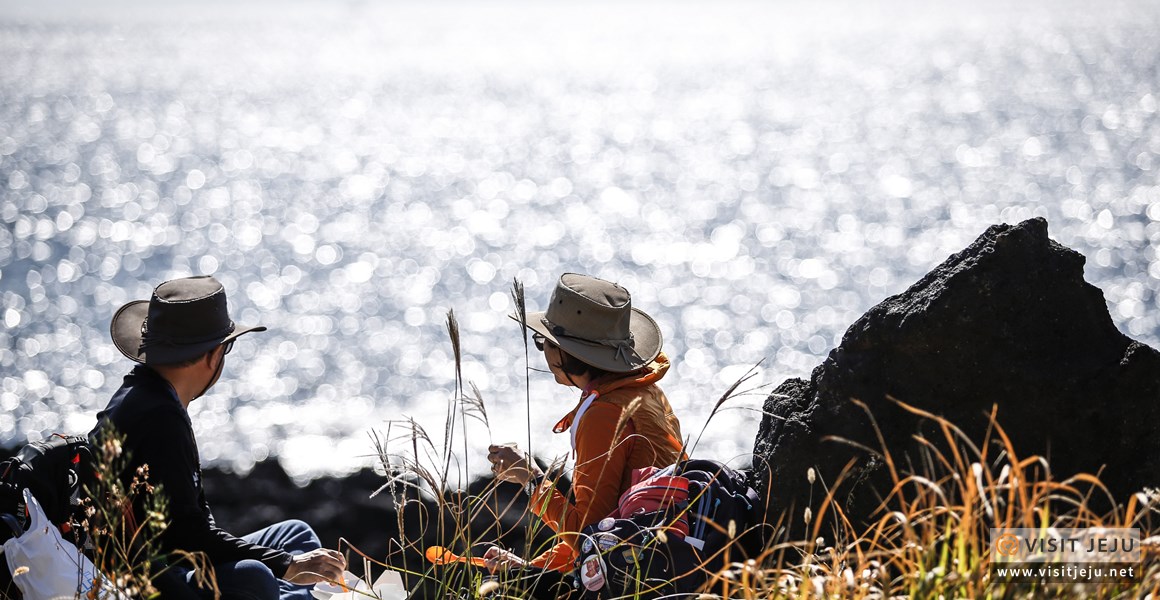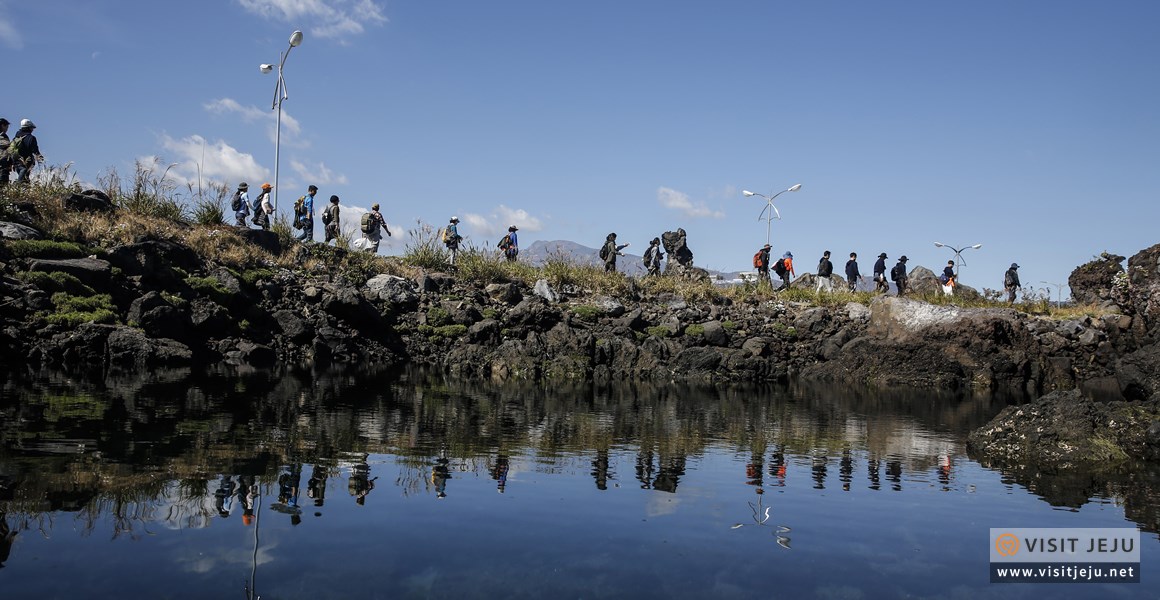 Let Your Guard Down and Reflect
Walking Trail in Jeju + Temple Stay
Traveling to wash off accumulated stress and tension and find oneself is popular these days. In that sense, how about walking trails where you can look back on and comfort yourself rather than going to boisterous tourist destinations? Groups from the three major religions - Catholicism, Christianity, and Buddhism – have completed 5 ~ 6 walking trails in Jeju and welcome people who are looking for peace and wisdom. The autumn light adds to the trails, which are always good to walk, and will impress you all the more. Four temples in Jeju, including Gwaneumsa Temple and Yakcheonsa Temple, operate temple stay programs where you can experience Buddhist culture and brace yourself with Zen meditation and tea ceremonies in nature. Select any temple stay to relax and care for yourself with mindfulness.
‣ Catholic Pilgrimage Route Information: peacejeju.net
‣ Christian Pilgrimage Route Information: jj.local.cbs.co.kr
‣ Jeju Buddhist Pilgrimage Route, "Road to Temple": www.jeolro.kr
‣ Temple Stay Reference Site: www.templestay.com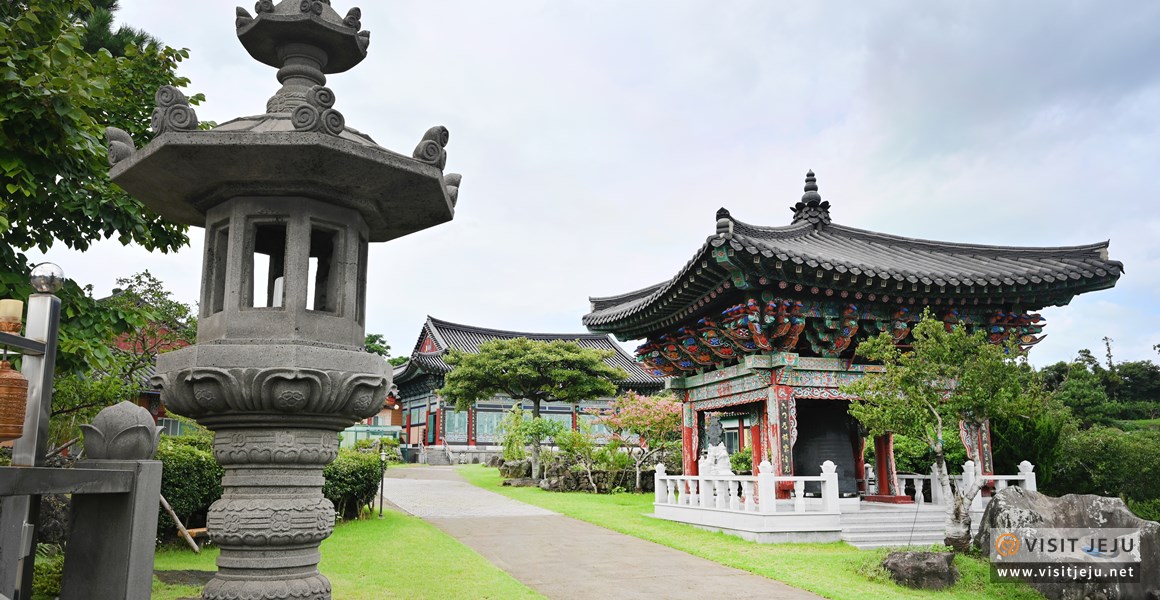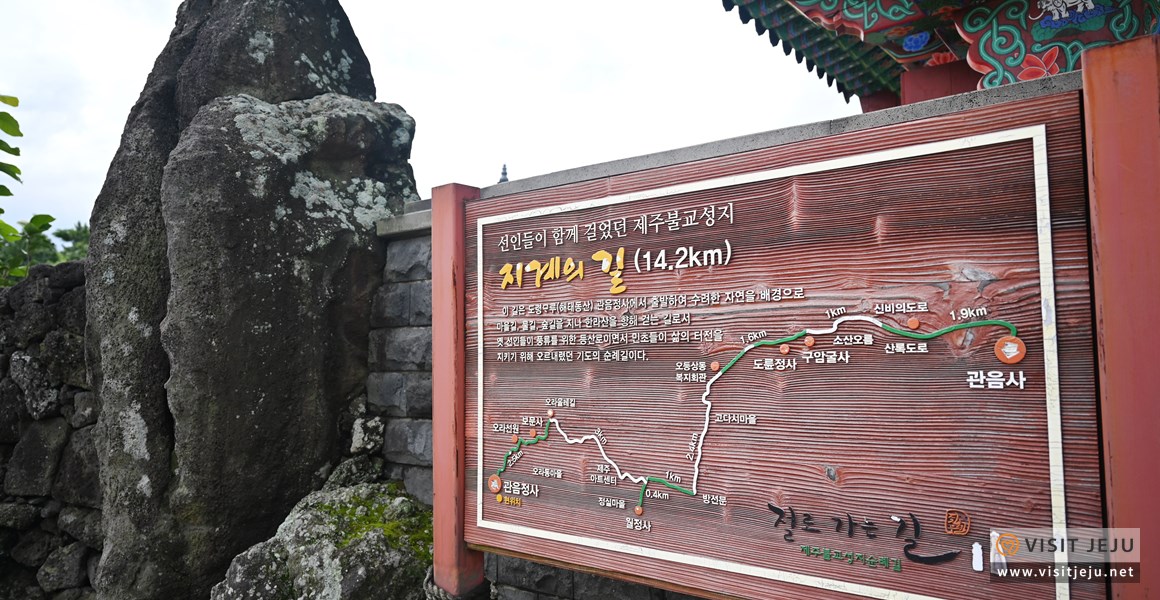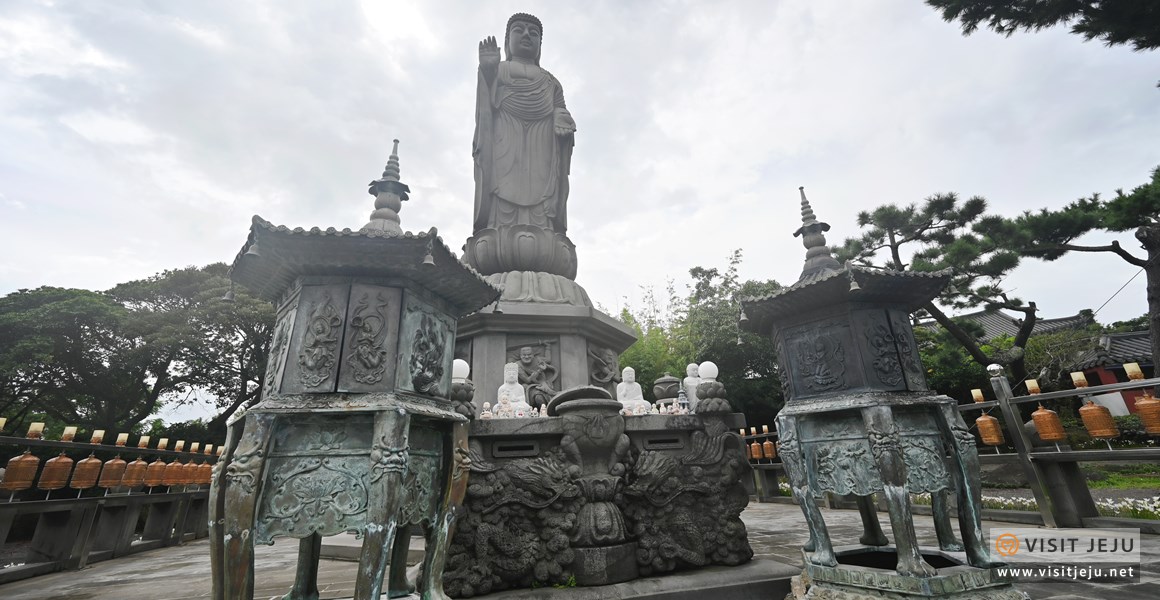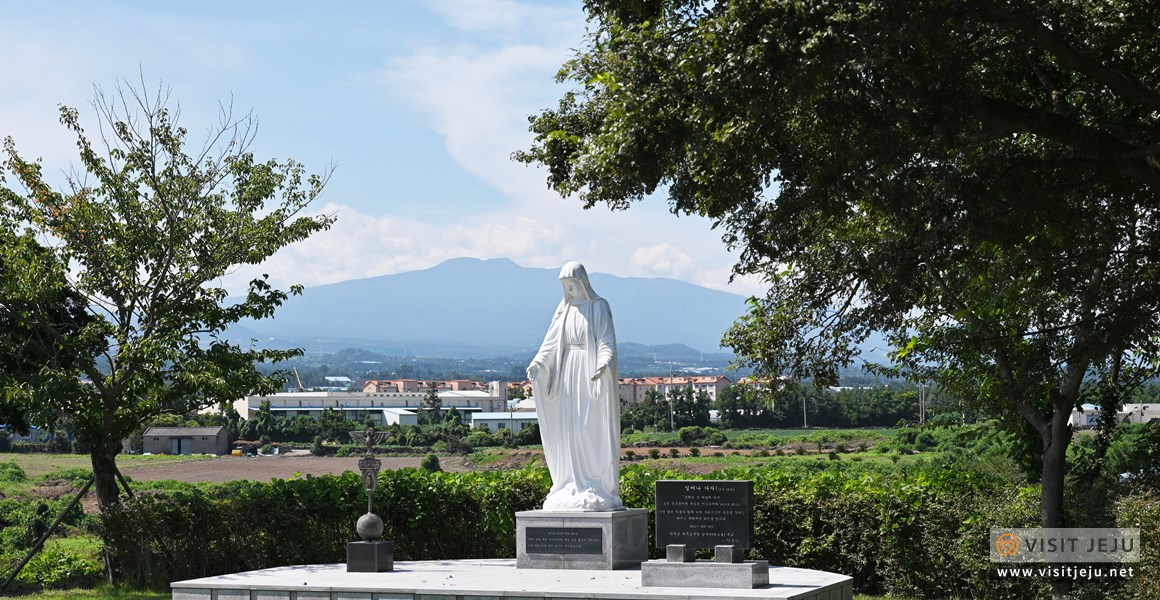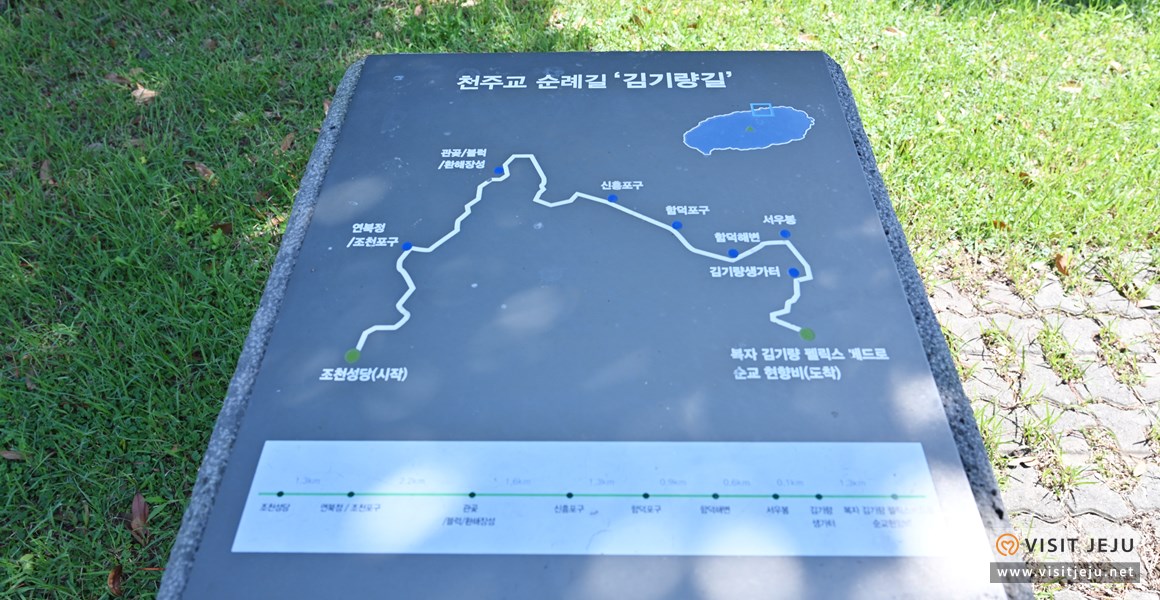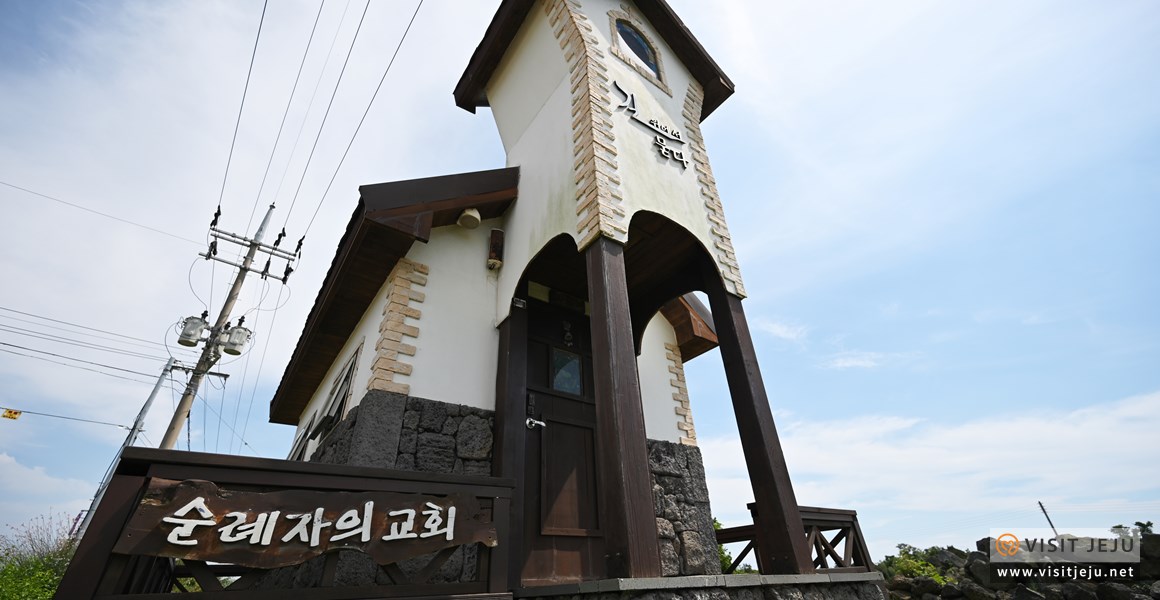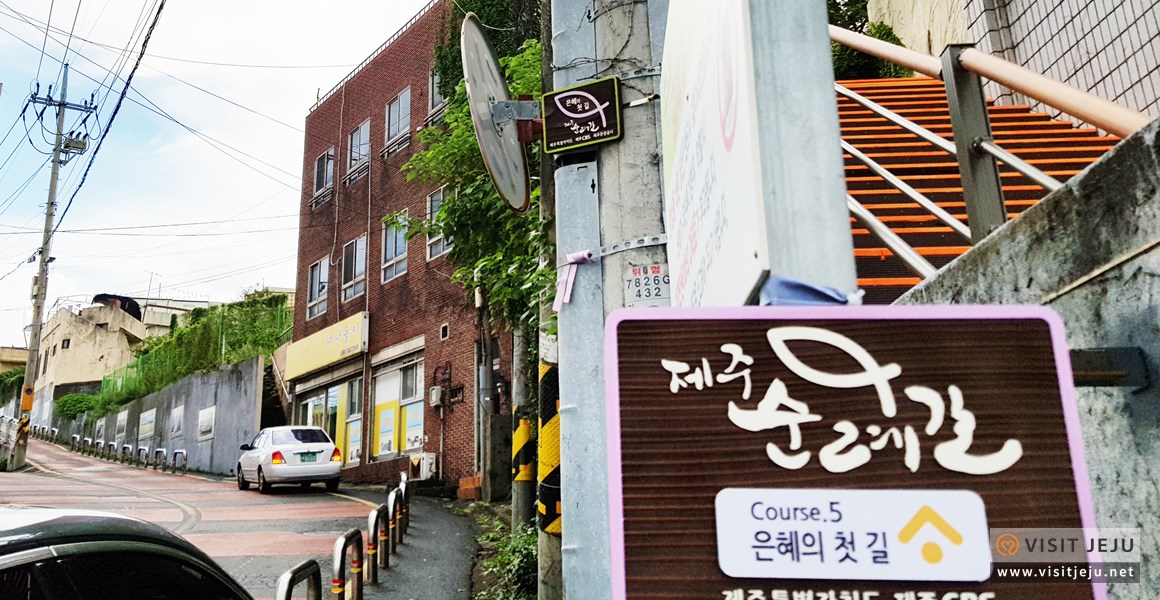 A Secret Place Unveiled, Develop Your Adventurous Spirit
Jingotnae, Dorippal
The landscape of the sea and the pebbles between the rocks call to mind an extrasolar planet! Go stand on the tall rock and become a hero of the world. This small beach, 'Jingotnae' Beach is suitable for strong and adventurous adults. You should consider the weather and tide as you pass through the steep valley. Park your car at the soccer stadium at Jungmun Resort, turn down the next road and then take the stonewall walkway at the crossroads! Then you will arrive at Dorippal Beach in a minute. The place is a great destination for snorkeling, which only a few people know. As it is less known, information is not so easy to find. So research the location carefully before you start and your adventure will be merrier. This autumn, develop your adventurous spirit by visiting a secret place. It will be known someday, but for now it's still a rare gem.
‣Jingotnae Beach (marine guard post opposite the entrance): 359, Ieodo-ro, Seogwipo-si
‣Dorippal Beach (soccer stadium at Jungmun Resort): 2492, Daepo-dong, Seogwipo-si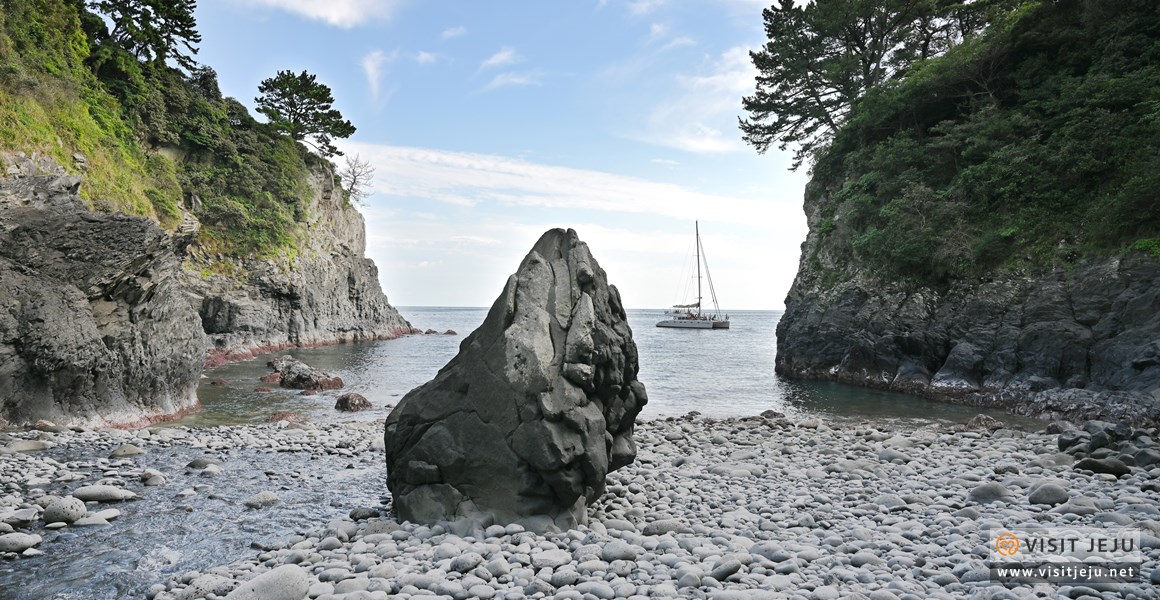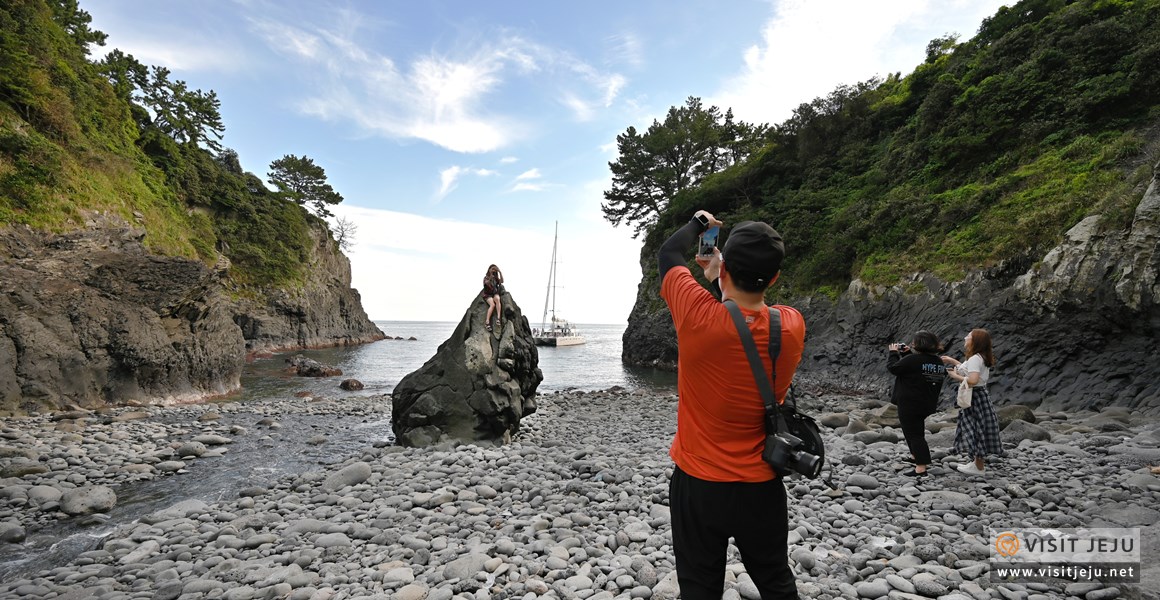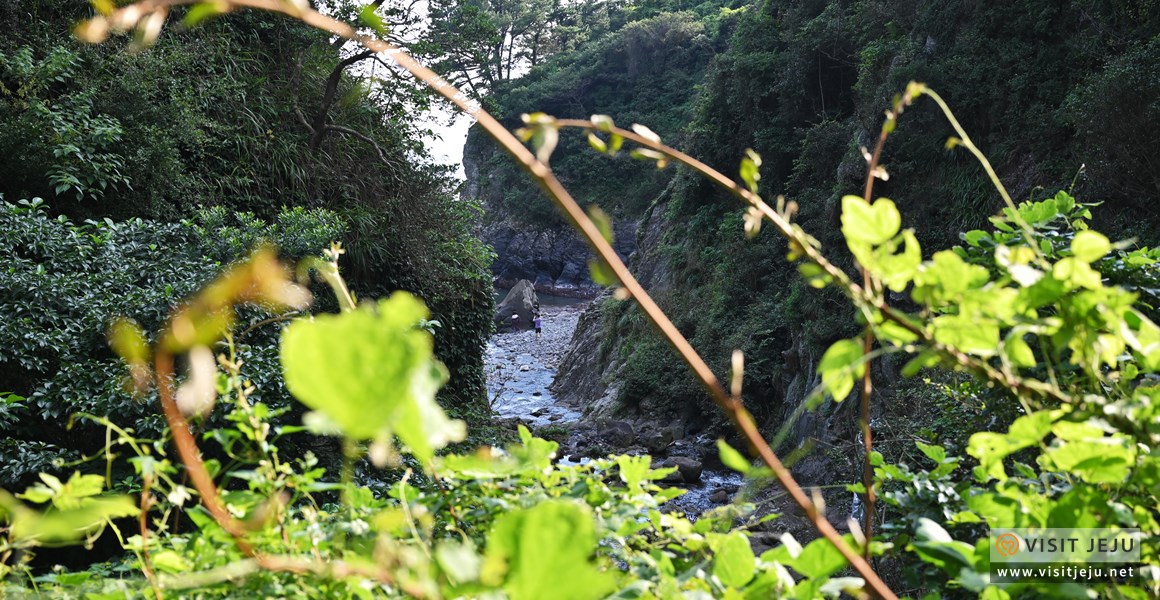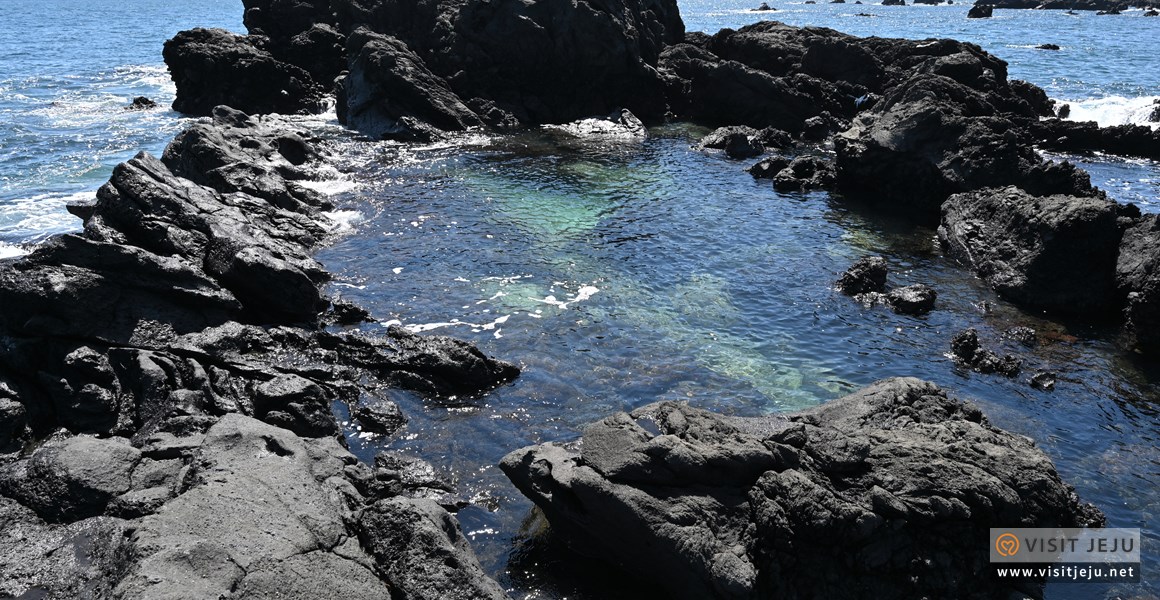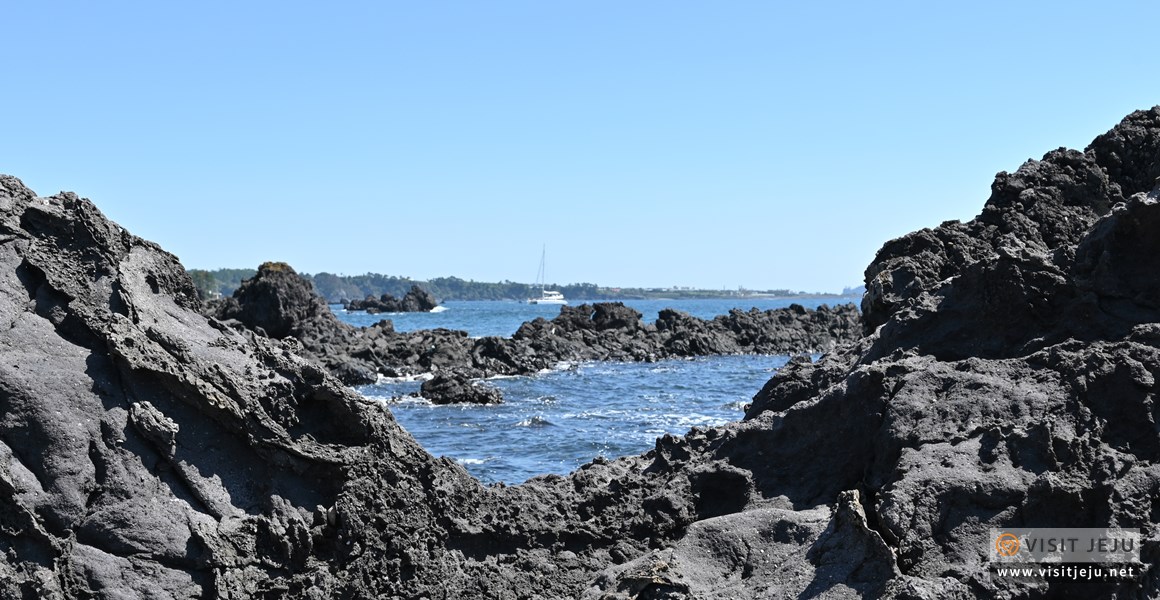 Permeate Your Mind with the Fragrance of Books
Kim Yeong-su Library and Small Library, 2019 Book Festival
Kim Yeong-su Library in Jejubuk Elementary School boasts a more than 100-year history! Small rooms, where reading and discussion are available, and a wooden office with an open bookshelf where writing blooms like flowers in minds of people who visit. During daytime in the semester, only students can use it, but after 5 p.m. on weekdays and all day on weekends, anyone can visit. Meanwhile, there are a number of small, private book spaces making up for the lack of public libraries. Pureun Yeolmae Library in Jocheon-eup and Pongnang Library in Donghong-dong, Seogwipo, hold family concerts, movie showings, and book concerts. Poems of children in the poetry-writing classes are published as a collection of poetry. In addition, "Books' Autumn Picnic," a Jeju book festival, exudes the thick smell of books through various lectures, performances, experiences, and book exchange events.
‣ Kim Yeong-su Library: 18, 8-gil Jungang-ro, Jeju-si (Opening Hours: from 17:00 on weekdays, 9:00 ~18:00 on weekends)
‣ Pureun Yeolmae Library: 6, Jocheon 2-gil, Jocheon-eup, Jeju-si (14:00 ~ 18:00, Closed on Sundays, Mondays, and Holidays)
‣ Pongnang Library: 56, Donghongjungang-ro, Seogwipo-si (13:00 ~ 19:00, Closed on Sundays and Holidays)
‣ Jeju Small Libraries Information: smlib.jeju.kr
‣2019 Book Festival < Books' Autumn Picnic >: October 19 ~ 20, Tamna Education Training Institute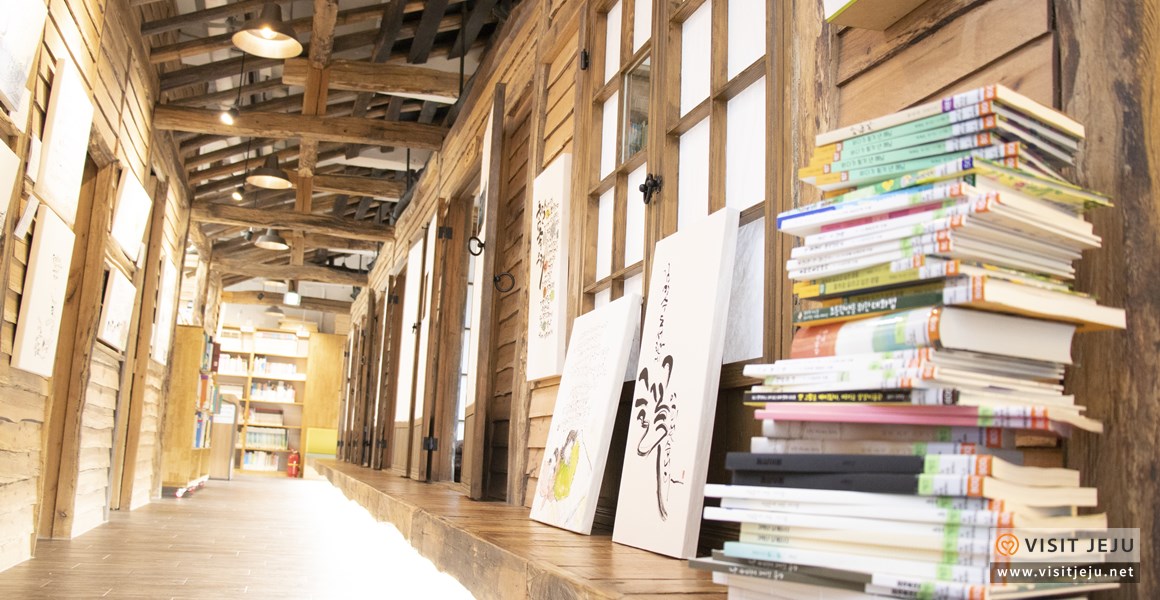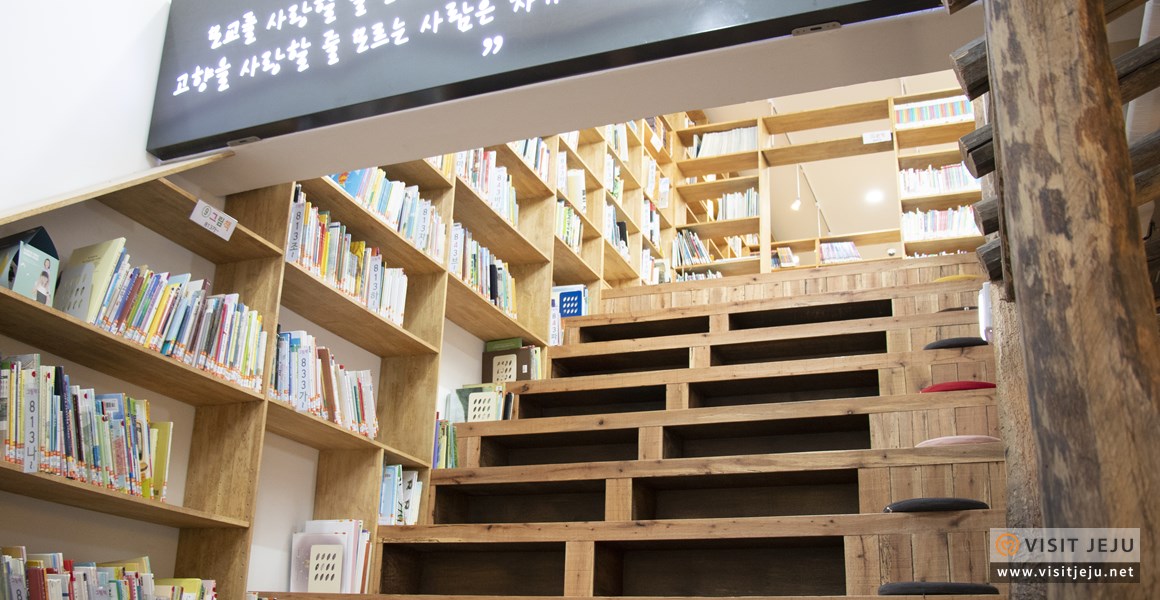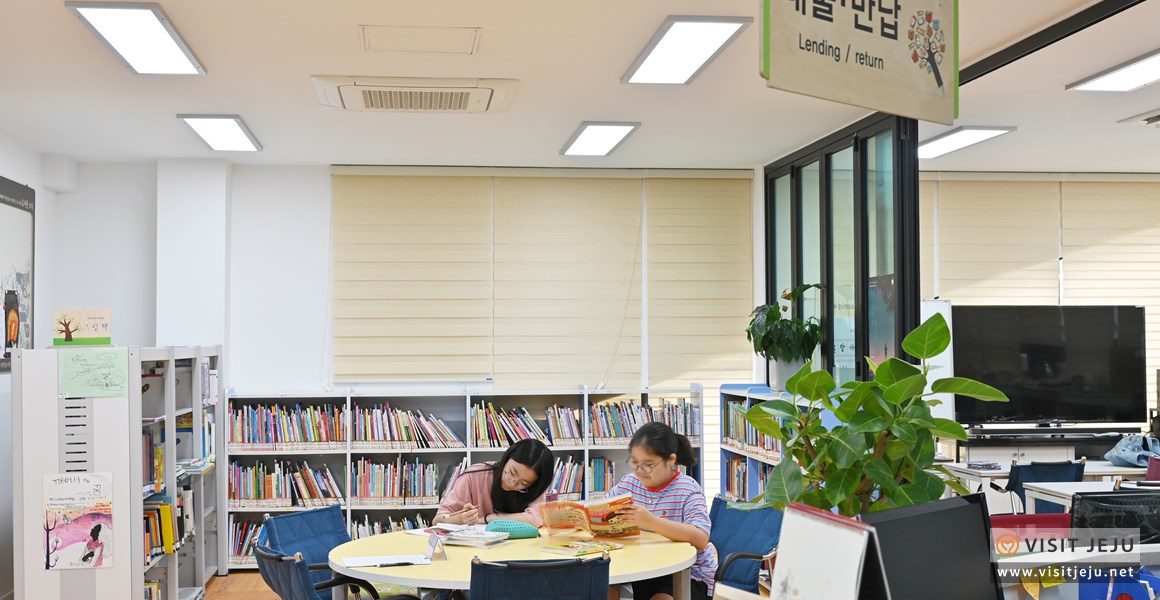 You Are My Energy~! Cultural Energy Refueling Base
Seogwipo Performance Art Theatre, Jeju Art Center
Seogwipo Performance Art Theatre, the first theatre in Seogwipo and a venue for various cultural events, is being revitalized after a break of 10 years. As an open culture space, like an open roof, it operates various programs such as performances on weekends and art lectures on weekdays. It is said people come without any expectations due to its humble external appearance, but leave amazed. Meanwhile, Jeju Art Center, which has as many as 1,100 seats and a high-tech stage set, hosts various genres, from classics for children to performances by popular singers. It has raised up audiences through excellent performances and lowered the barrier to culture and art through affordable admission fees. These two places are Jeju's reliable cultural energy refueling bases, delivering leisure and impressions to tourists who have escaped their busy lives as well as to the citizens of Jeju.
‣ Seogwipo Performance Art Theatre: 25, Leejoongseop-ro, Seogwipo-si
‣ Jeju Art Center: 231, Onam-ro, Jeju-si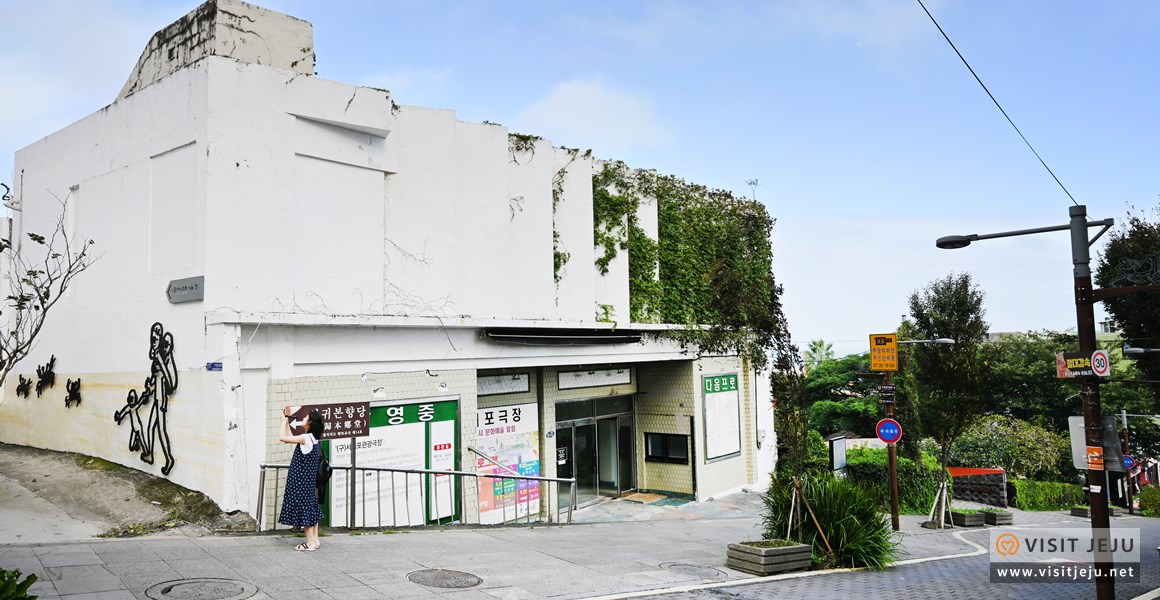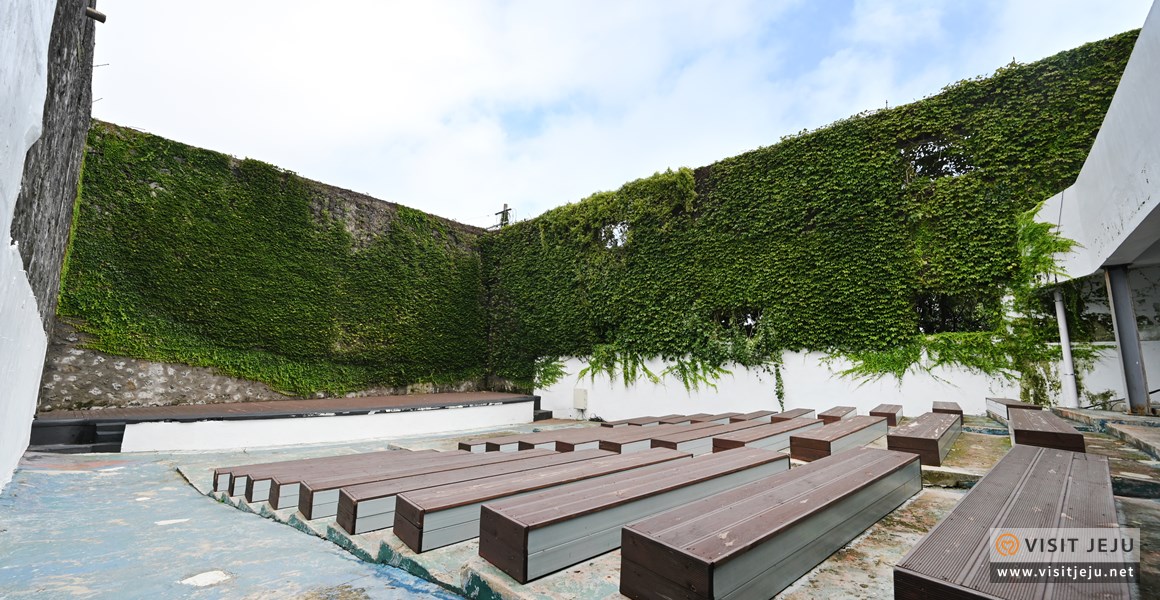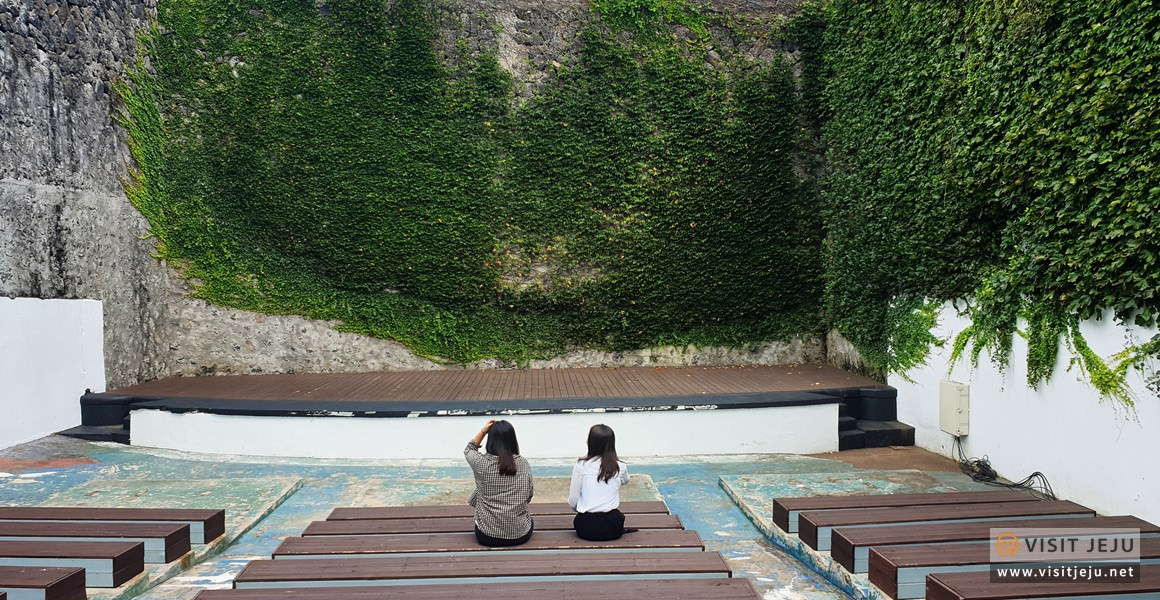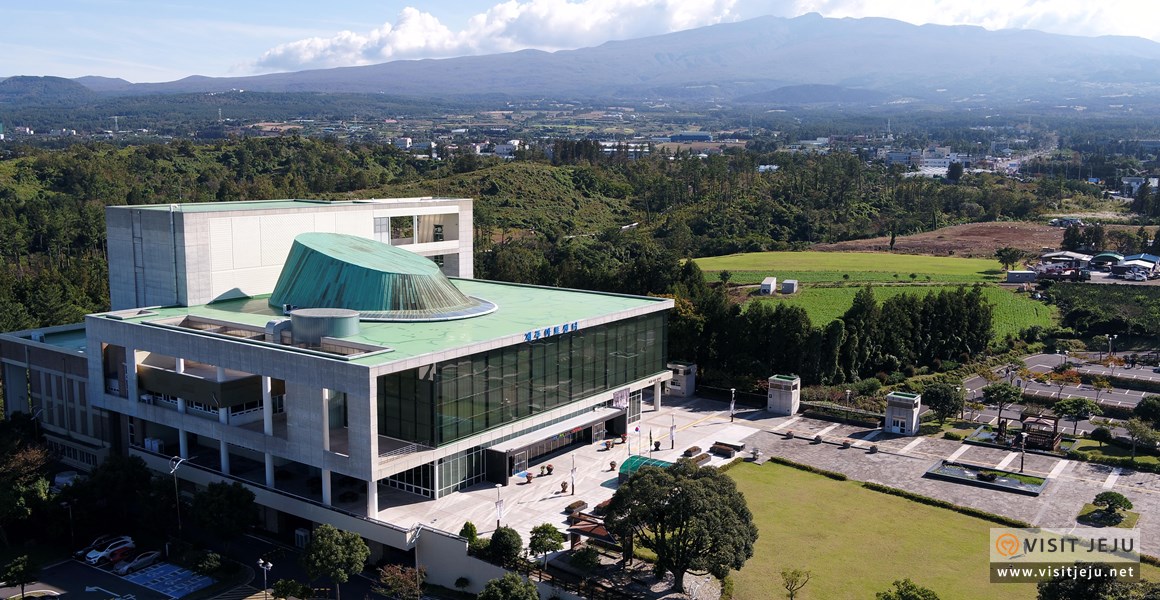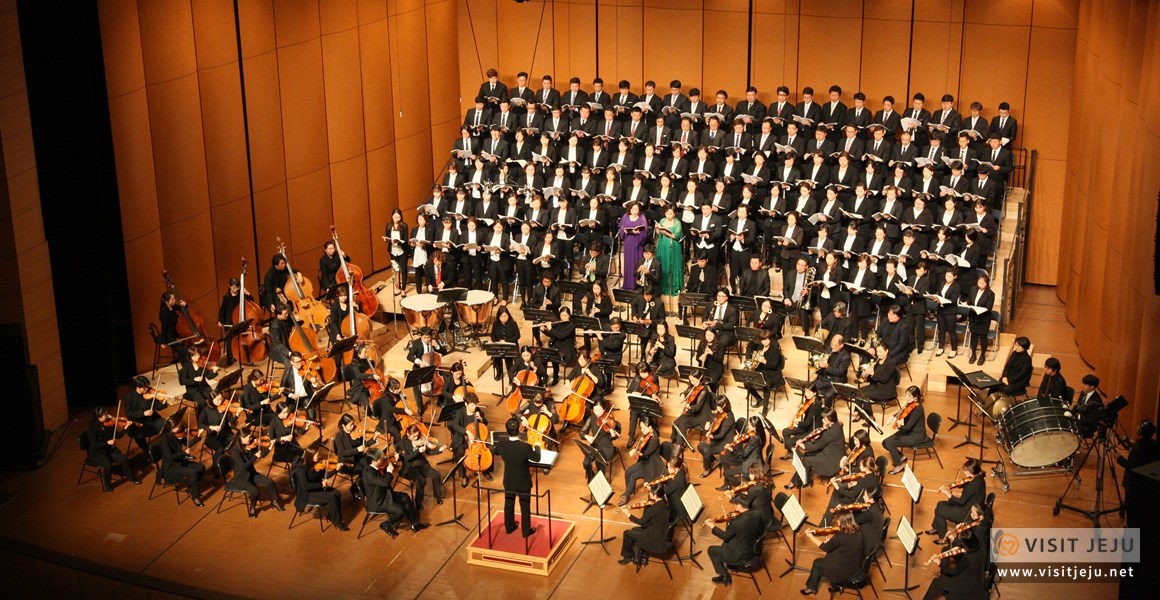 First Cool Down, Then Taste, Then Smile
Warm Noodles
The kind of hot, thick soup that you long for when it starts to get cold matched with the perfect chewy noodles! Ingredients found only in Jeju also came into noodle dishes. Baejigeunan (it means that the taste is thick and strong, but savory) gulfweed soup is combined with noodles to make "Molmang noodles" and "Bareut noodles," containing the whole sea, from shrimp to sea urchin roe and swimming crabs. Meat noodle soup and spicy noodles have more of that Jeju taste, as black pork is added to them and the noodles are put into a thick red bean soup, forming red bean soup noodles which is a standard dish of sweet and savoury. In the winter season, when the temperature drops and your energy goes with it, a warm bowl of noodles is the perfect thing for your health, your mind and your appetite.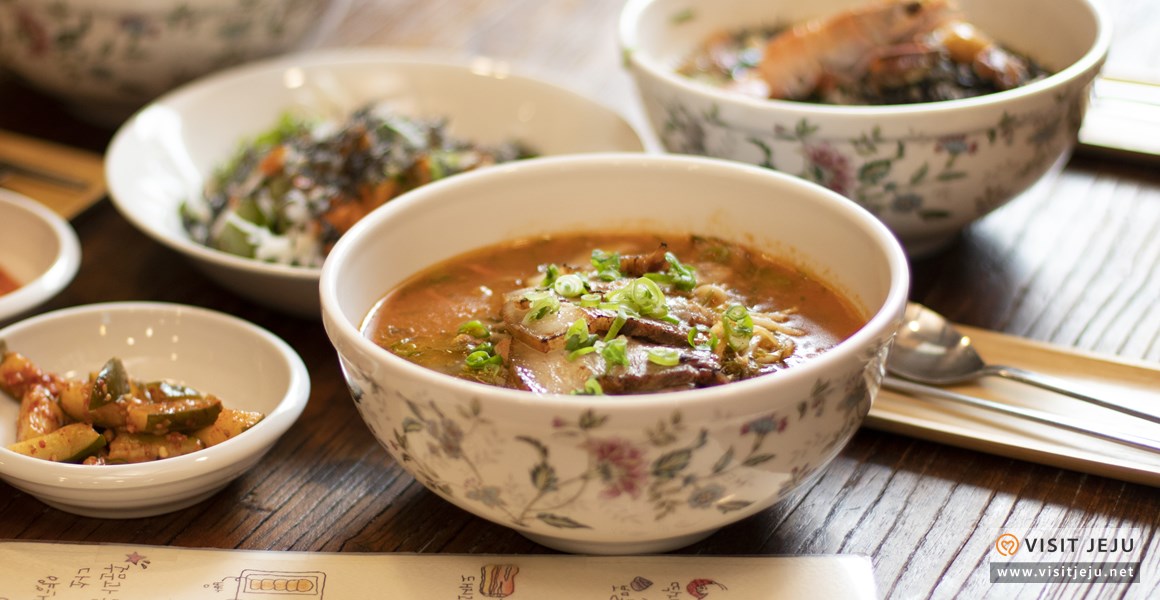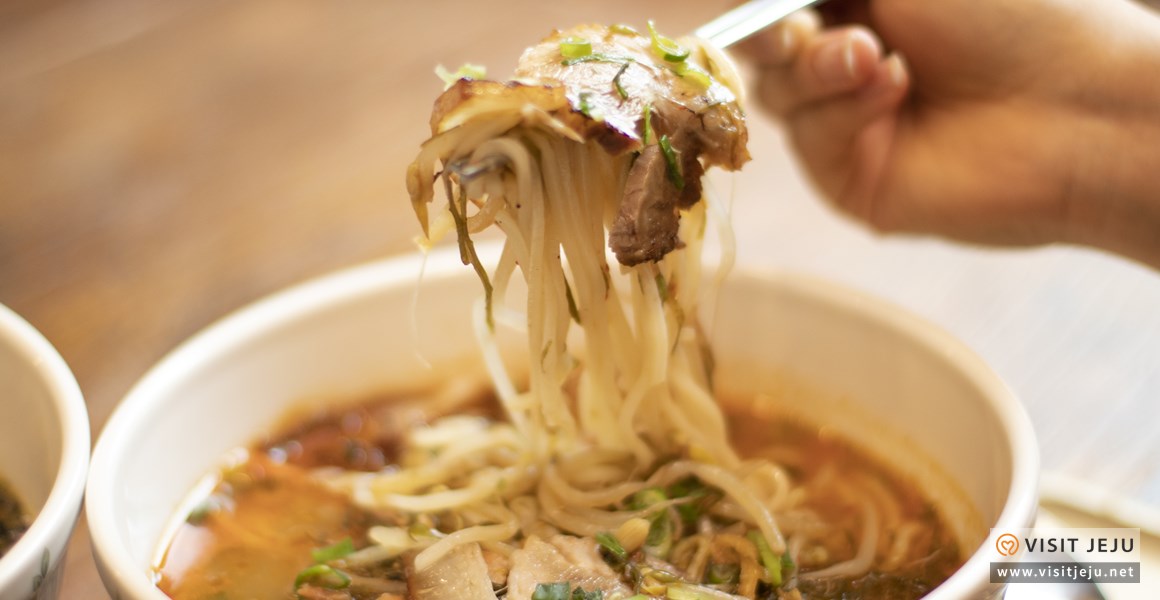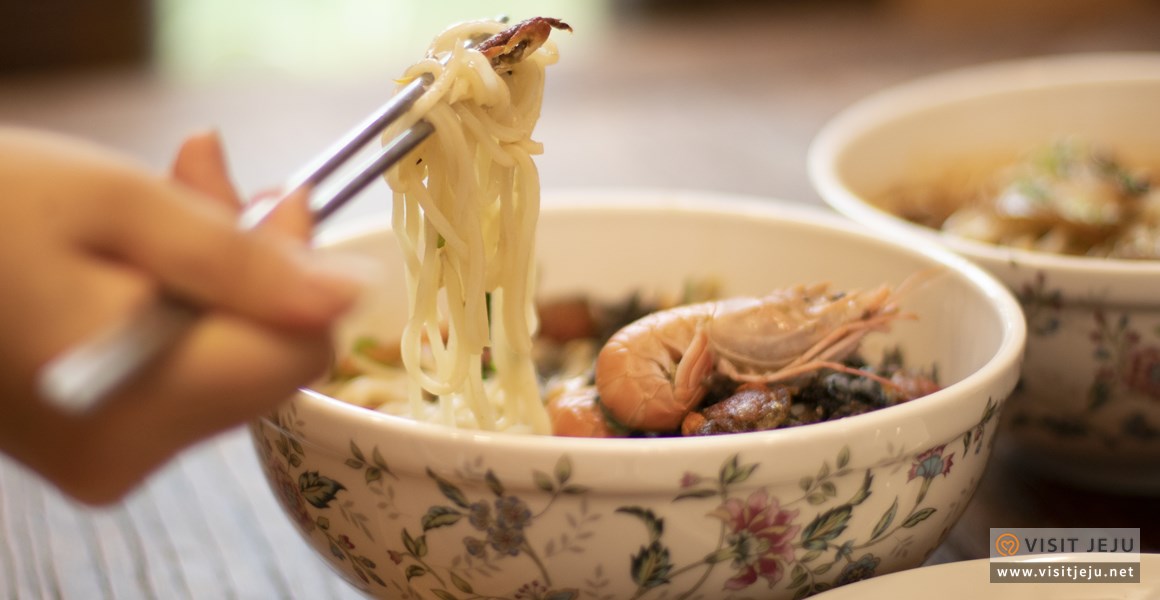 Notice

※ The above information was written on 2019-09-20. Please confirm the information prior to your trip.
※ Unauthorized use of the content above (text, photos and videos) is prohibited and subject to copyright by the Jeju Tourism Organization.