본문
Don't miss these Top 10 ideas for August <I want to 'find' the real Jeju, so let's start exploring!>
If you'd like to discover spots on Jeju that have perhaps been overlooked, setting out on a trek may be the best option. All of the island's natural beauty, its World Natural Heritage sites, even its trendy areas, are mostly found off the "beaten path". A "new Jeju" will unfold before your eyes!
Review

1

Lookup

43,855

Share SNS

6
Don't miss these Top 10 ideas for August

I want to 'find' the real Jeju, so let's start exploring!

The island is at its sunniest in August. So if you'd like to discover spots on Jeju Island that have perhaps been overlooked by mainstream travelers, setting out on a trek may be the best option for you. All of the island's natural beauty, its World Natural Heritage sites, even its trendy areas, are mostly found off the "beaten path". All you need to do is head out into it and a "new Jeju" will unfold before your eyes!
Let the wind guide you to Chuja
1. Explore Chujado Island
August is an excellent time of the year to enjoy this diminutive island some 90 minutes north of Jeju by ferry. It may be small, but you'll find it full of various activities and memorable sights. You can try sea fishing and snorkeling at Mongjin Beach, or experience traditional net fishing at Hupo Beach. If you're with your family, there are also fishing programs that will accommodate you during your visit. Imagine the memories (not to mention the great photos) you'll make!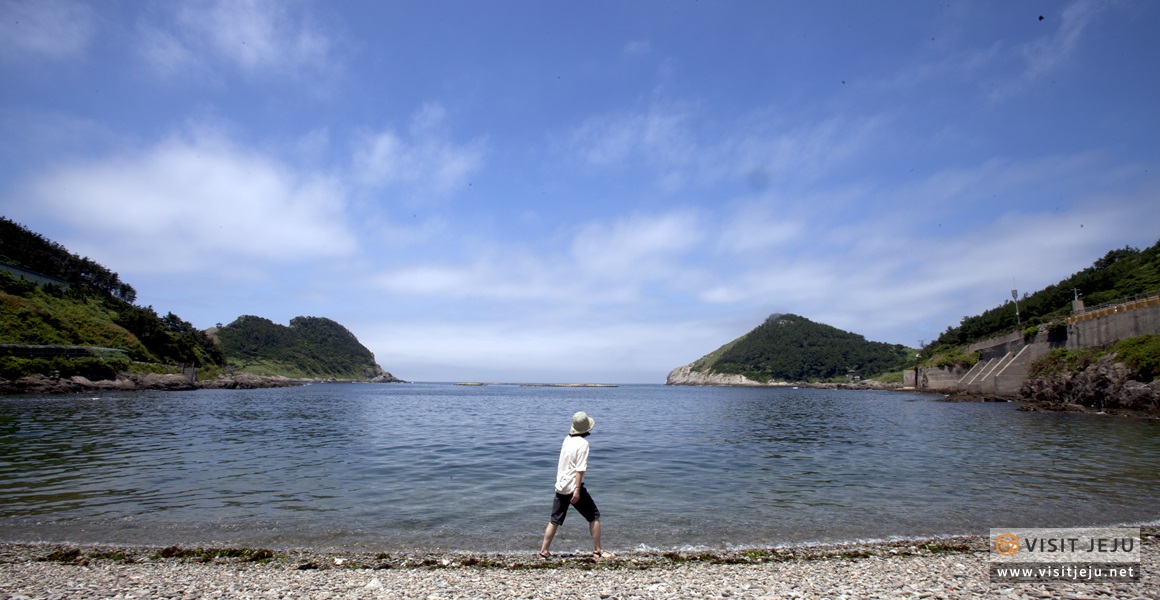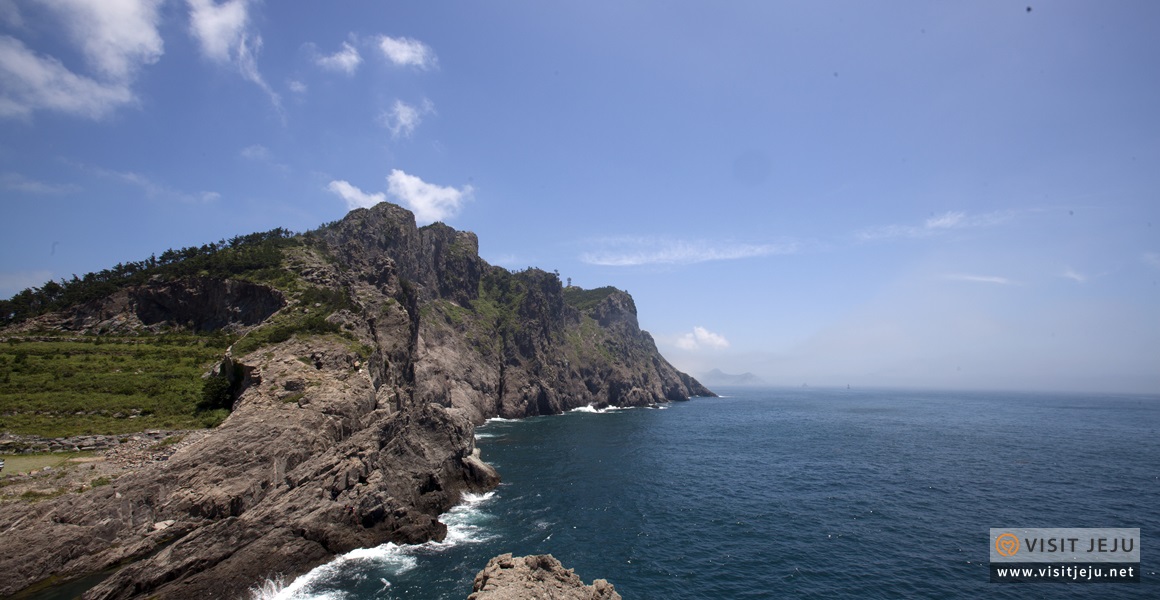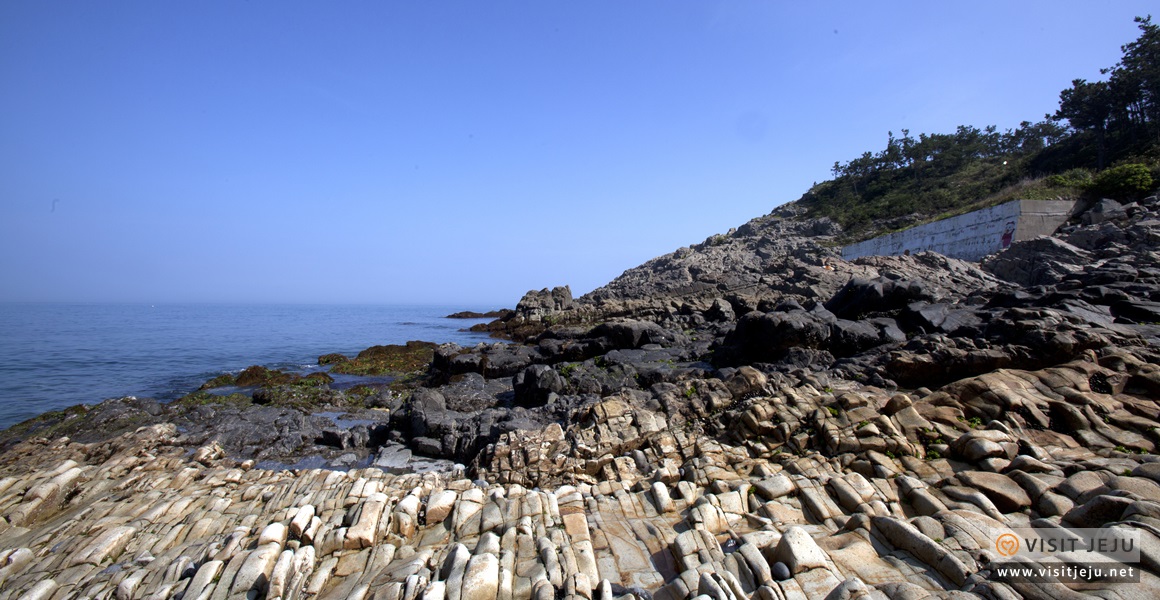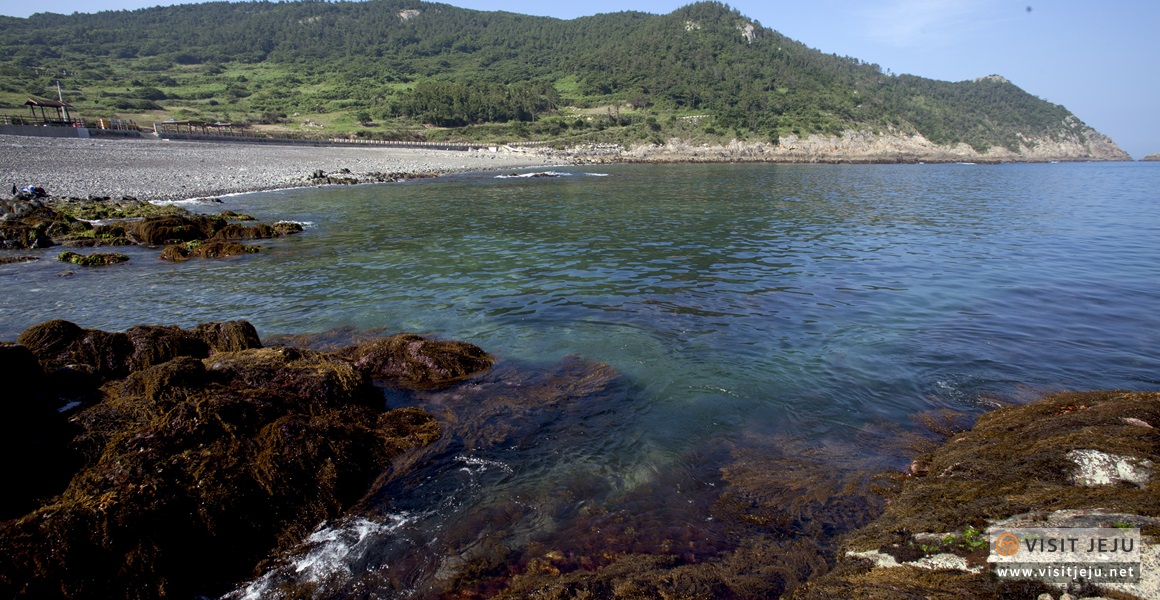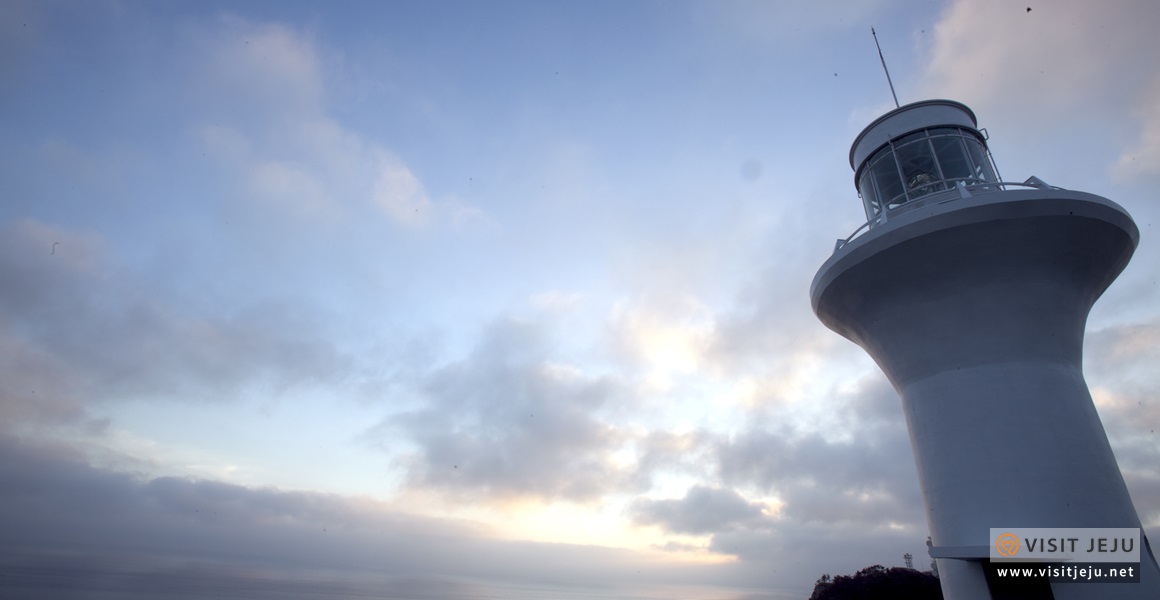 In addition, walk the old narrow streets that have walls lined with colorful tiles, or further out into the countryside, walk along the tops of the ocean cliffs to Yongdumbeong Observatory. At night, enjoy the clear skies that come from being far away from the city lights of the mainland. The stars are unspeakably brilliant and will fill your heart with pure wonderment.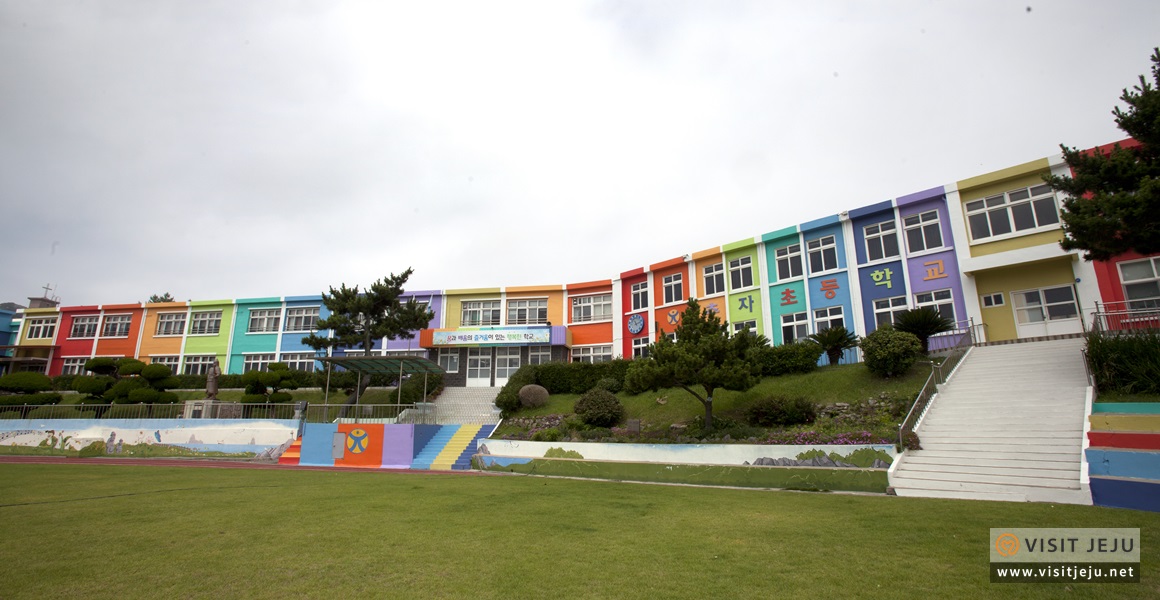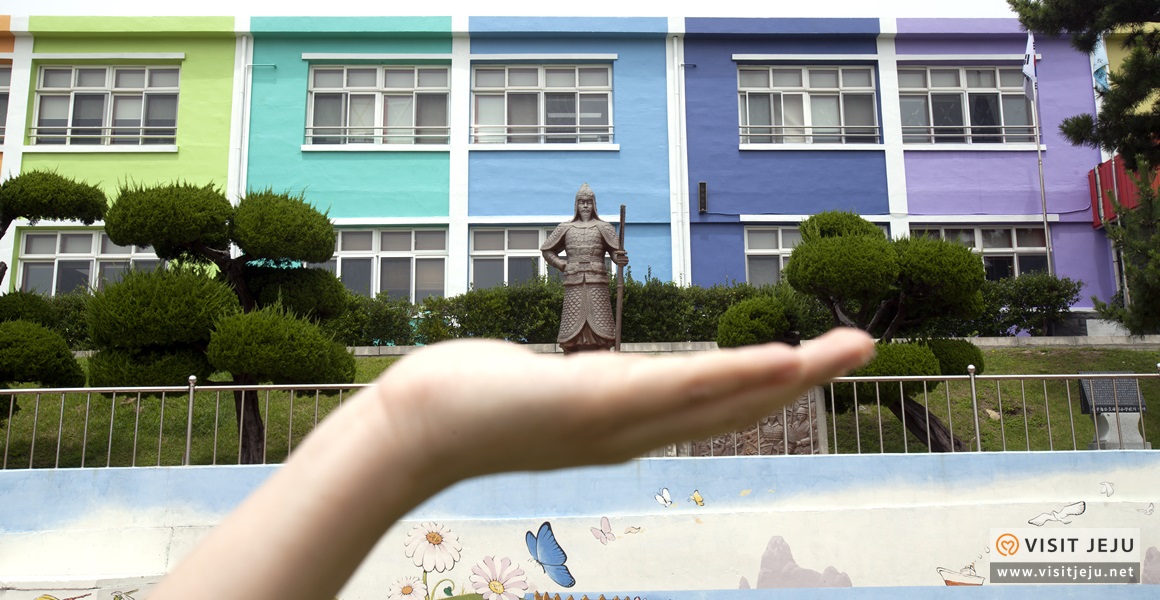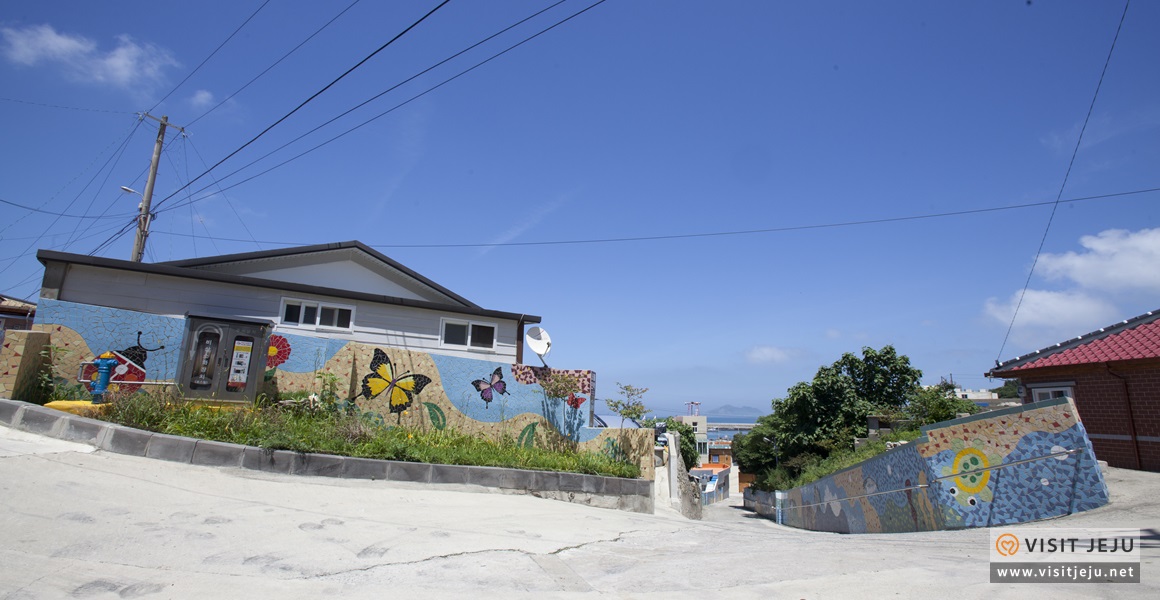 Melodies that float on a sliver of light
2. Saeyeon Bridge Night Concert, Seogwipo Yahae Festival
This is a night concert held on Saturdays from 7 p.m. to 9 p.m. at Saeyeon Bridge in Seogwipo, through Sept. 22. The theme is 'Sohwakhaeng' or a "small but sure happiness." Jeju musicians and performers will be on hand for visitors to enjoy as they take a pleasant seaside stroll. If you're looking for more festive night fun, try the Seogwipo Yahae Festival which runs from Aug. 16 to 18 at Pyoseon Beach.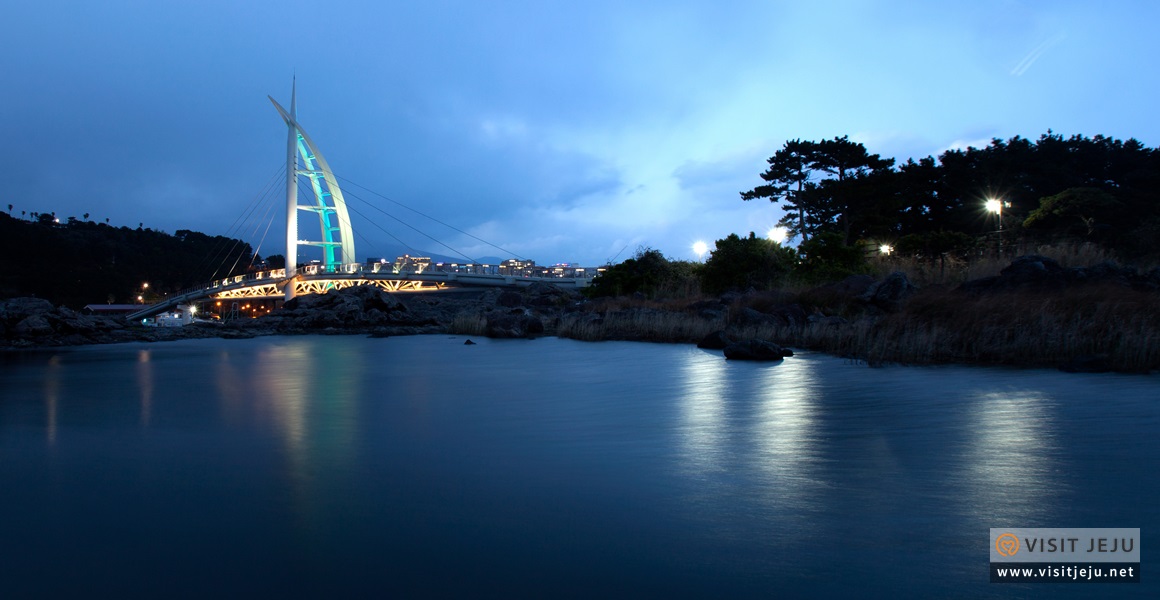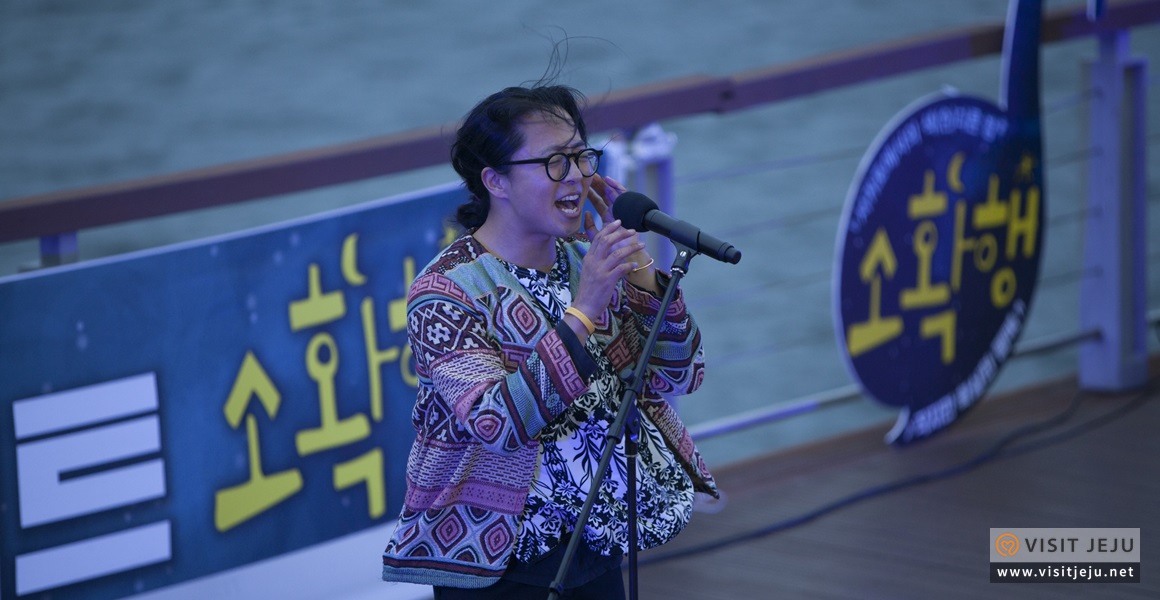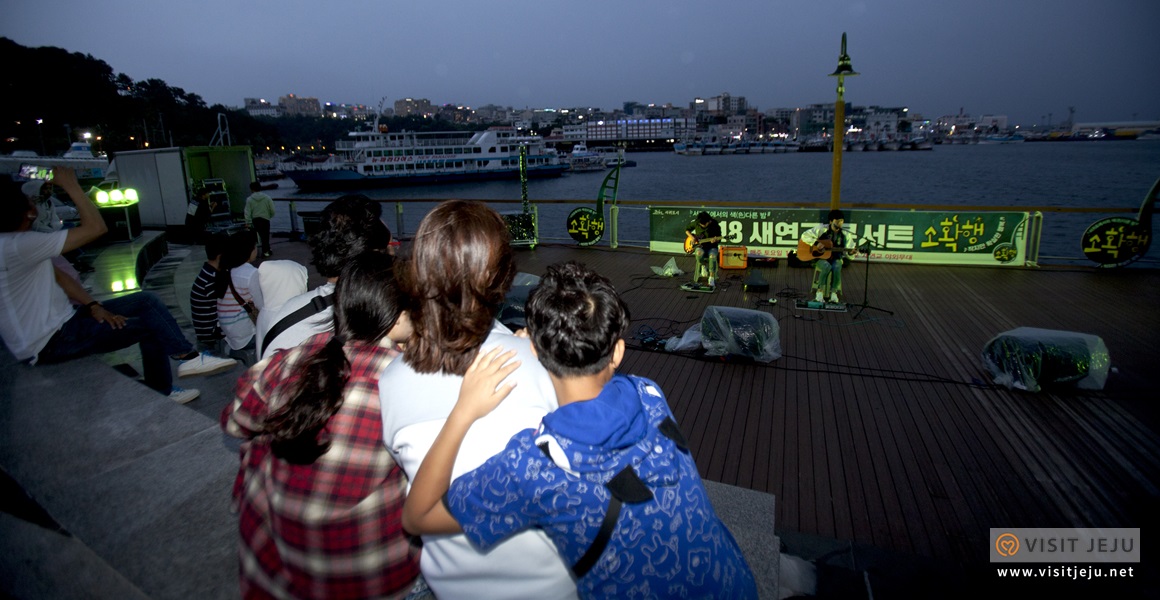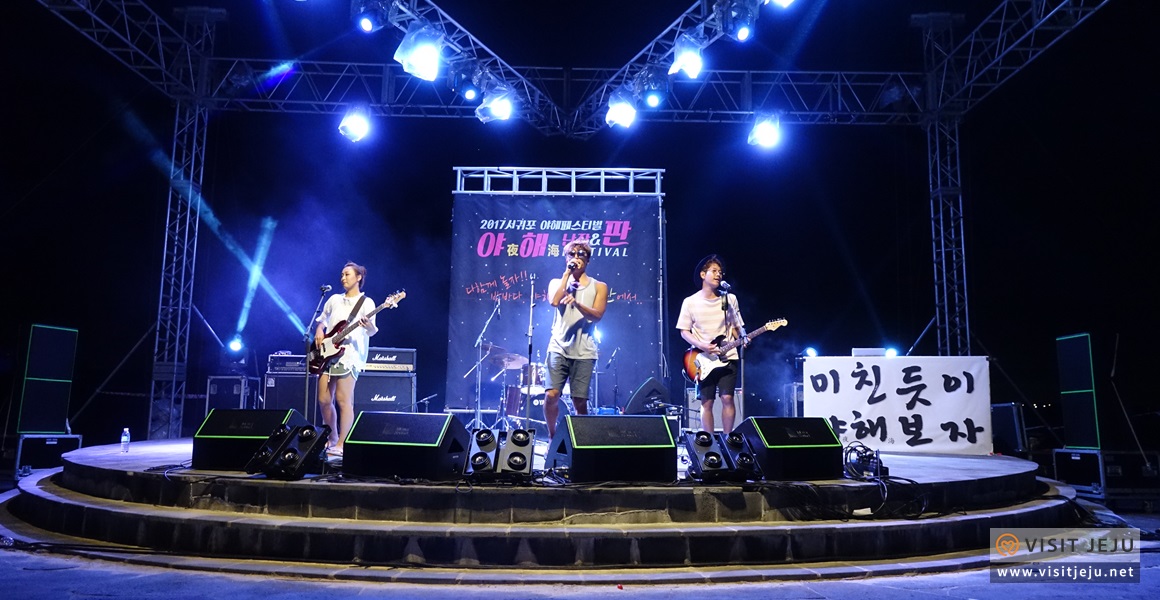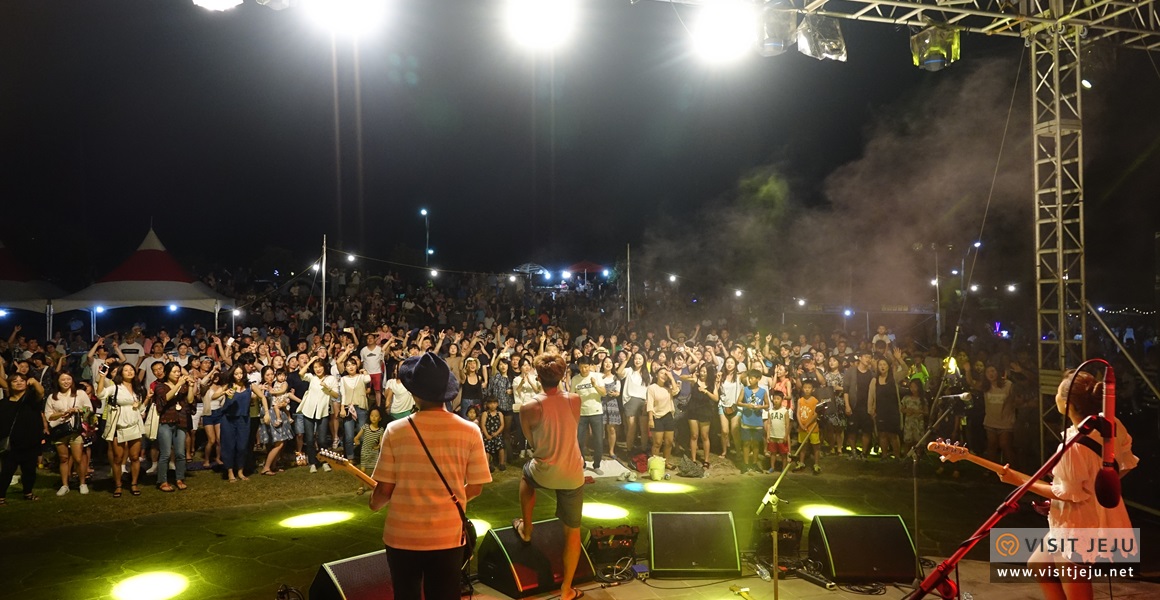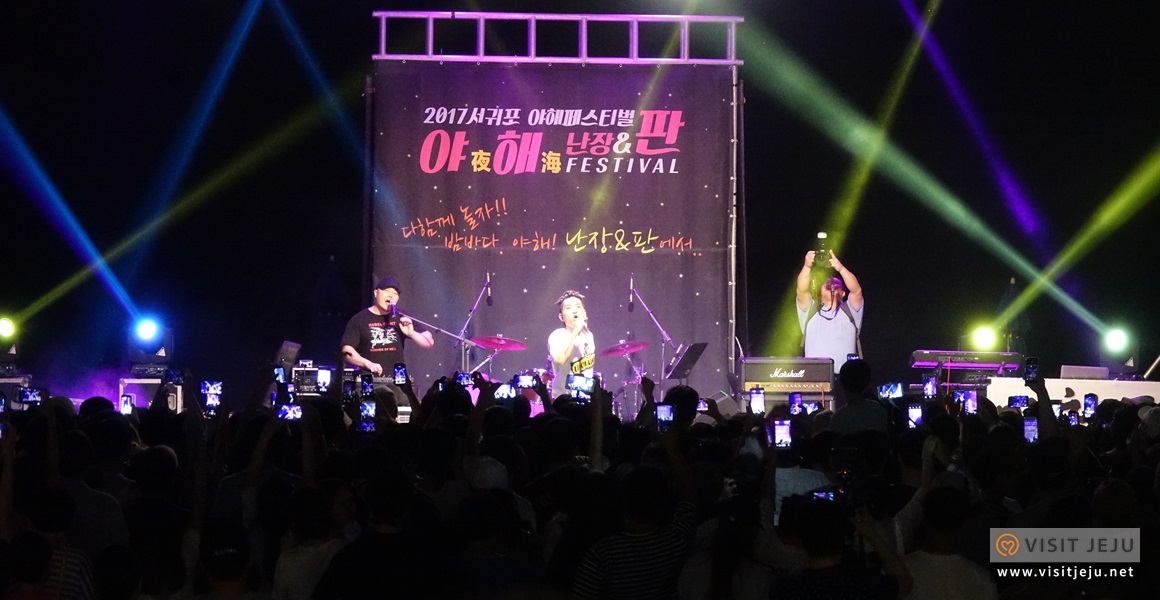 Lying out on an ancient lava flow, covered in the glittering night sky
3. A private camping paradise
One of the ways to experience "real" Jeju is to try some private camping. As for beach camping sites, we recommend Gimnyeong Beach and Hamo Beach. Both campgrounds are convenient for camping, and the Hamo Beach has camping decks of different sizes. If you want to go camping in a more secluded spot, you can enjoy camping on Udo Island. When dusk falls and you settle down for the night in the outdoors, your campsite will be illuminated by the fishing boats on the horizon and the moon in the sky.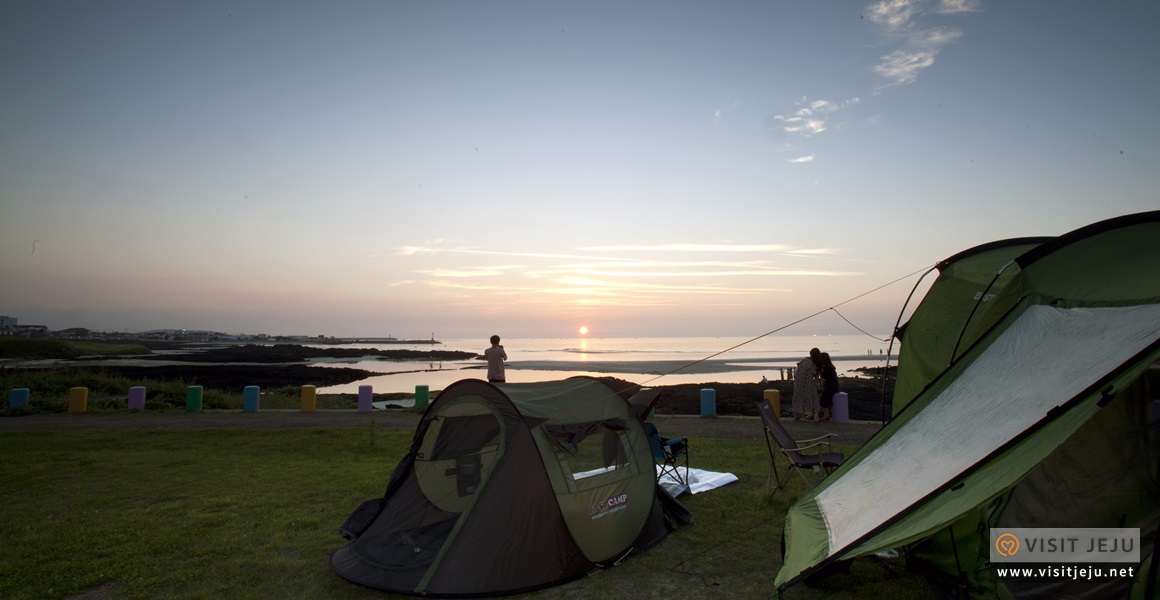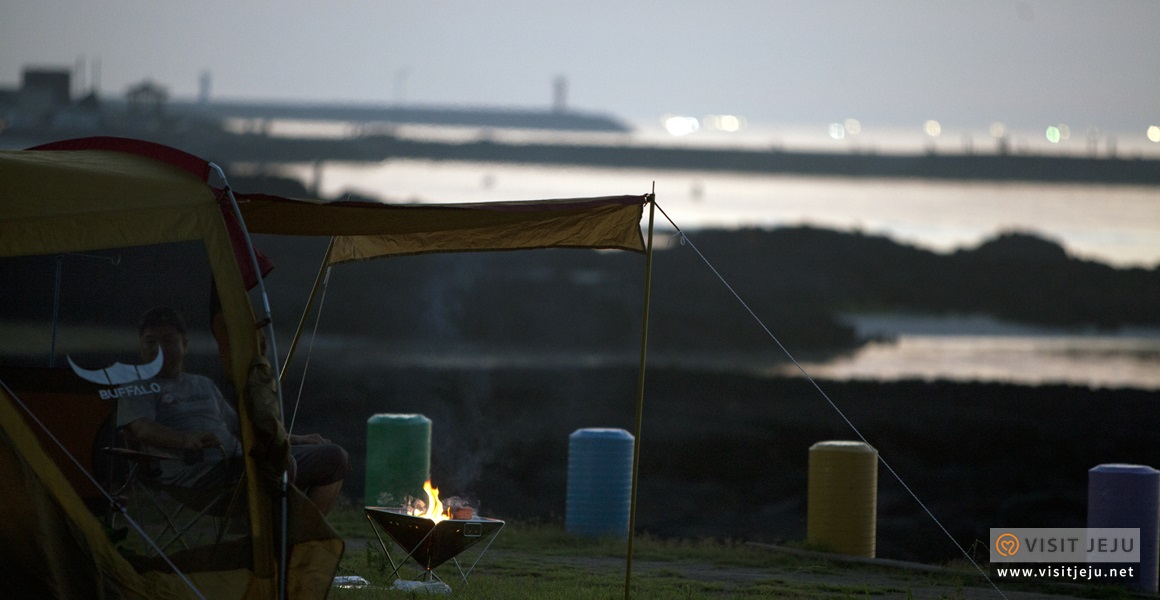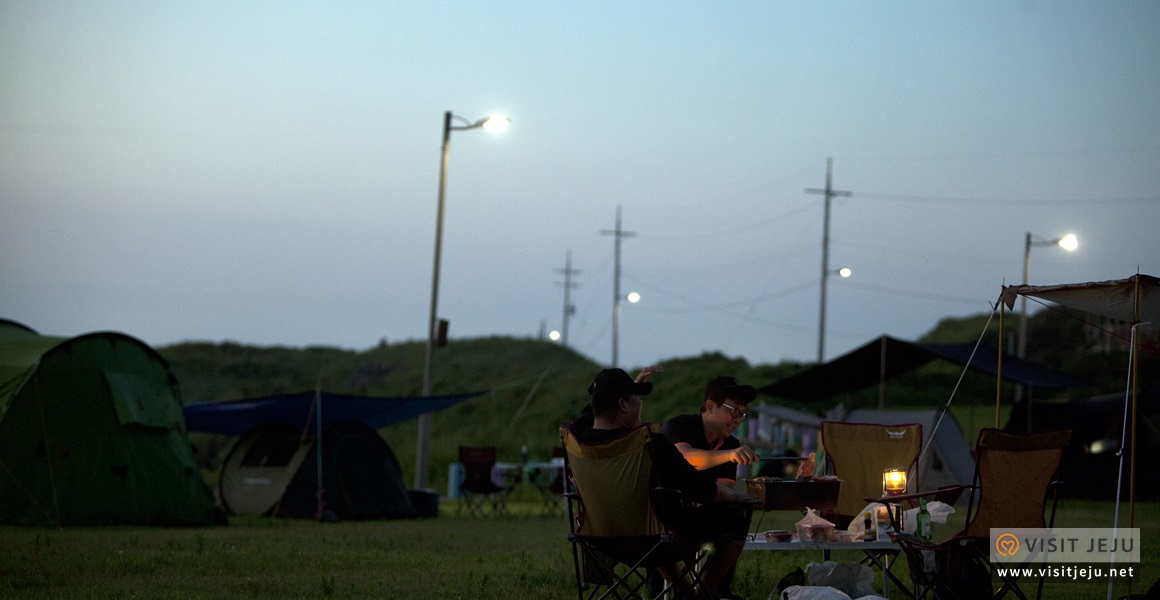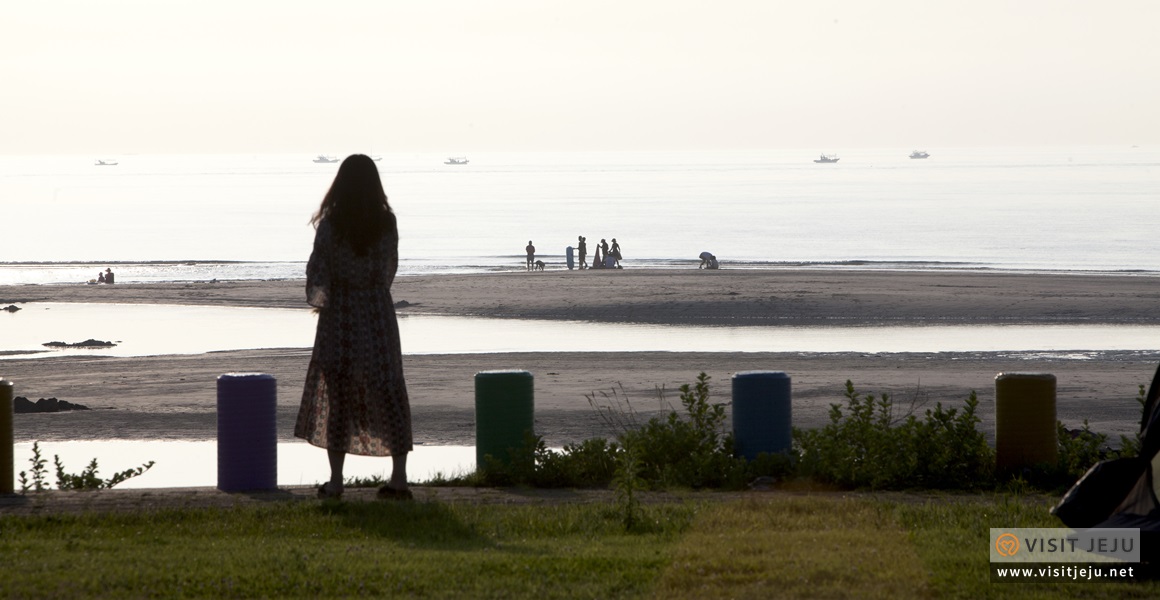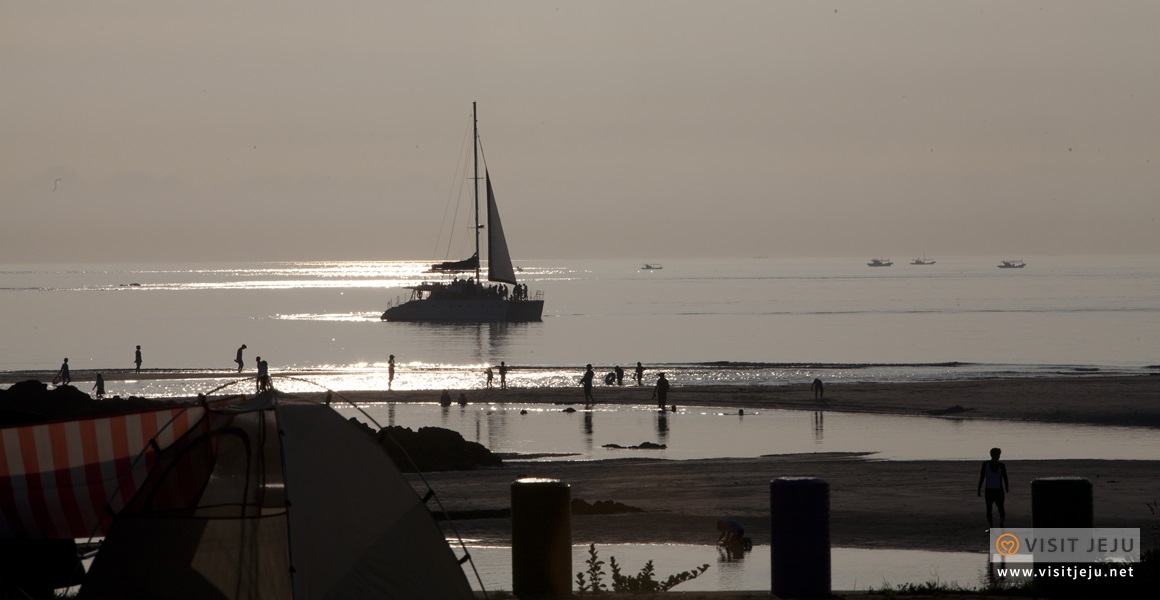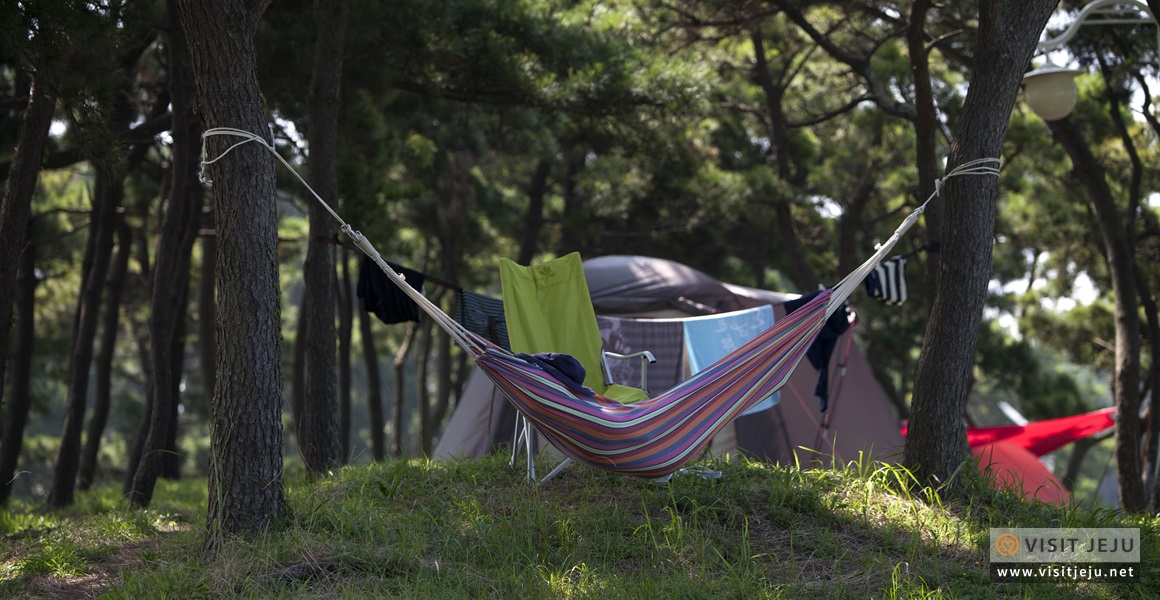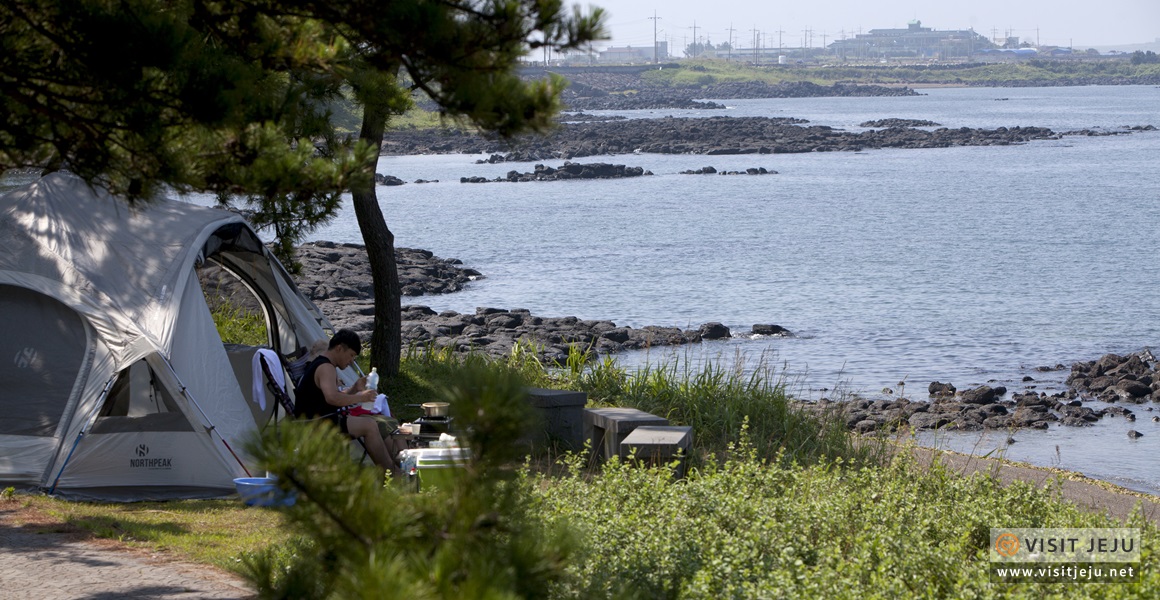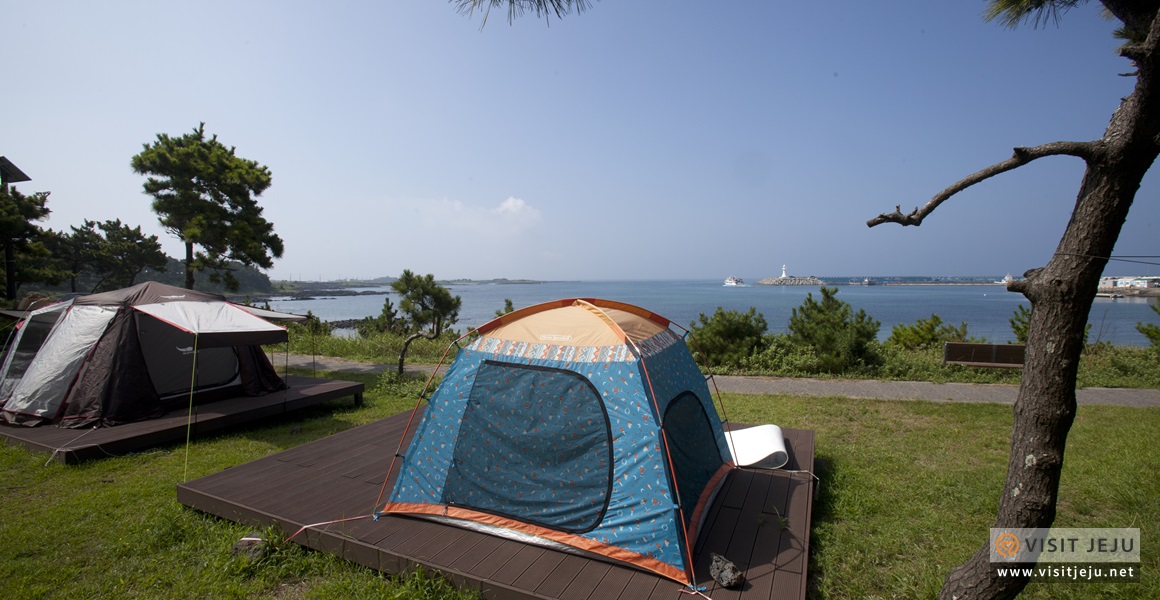 Hallasan Mountain reflected in 'a small pond of heaven'
4. Socheonji
'Socheonji' is a small pond along the Seogwipo coast that is so named because it is similar in shape to the volcanic rocks of the crater at Baekdu Mountain. On days when the weather is clear and calm, when you gaze at the surface of the pond you'll be struck by the beauty of Hallasan Mountain reflected there. Socheonji is easy to get to along the Jeju Olle Walking Trail No. 6 behind Jeju National University's Training Center.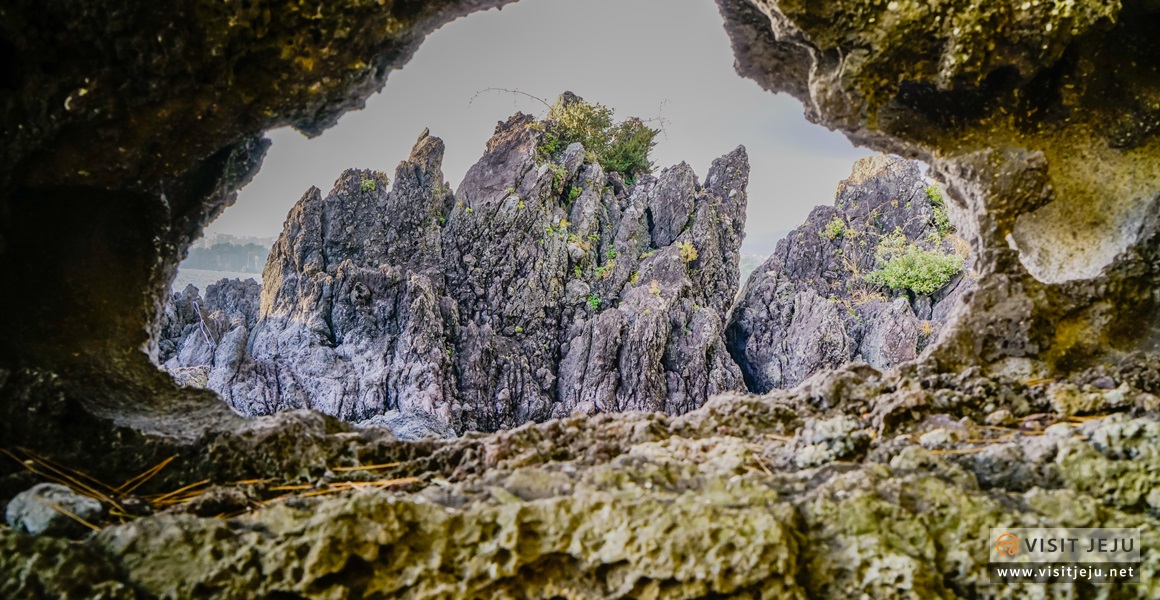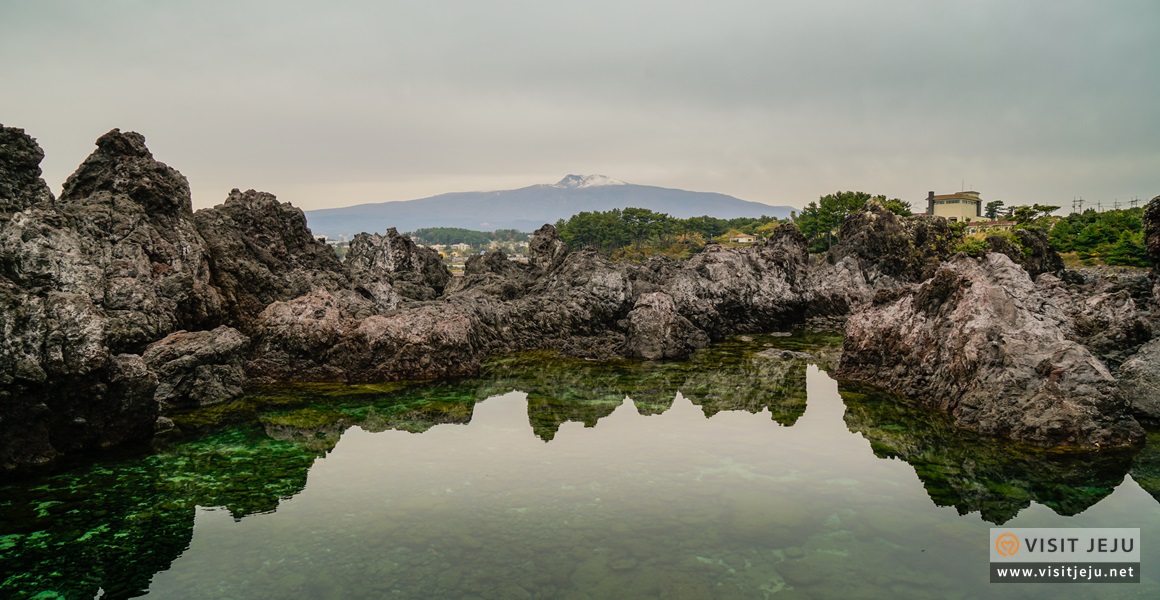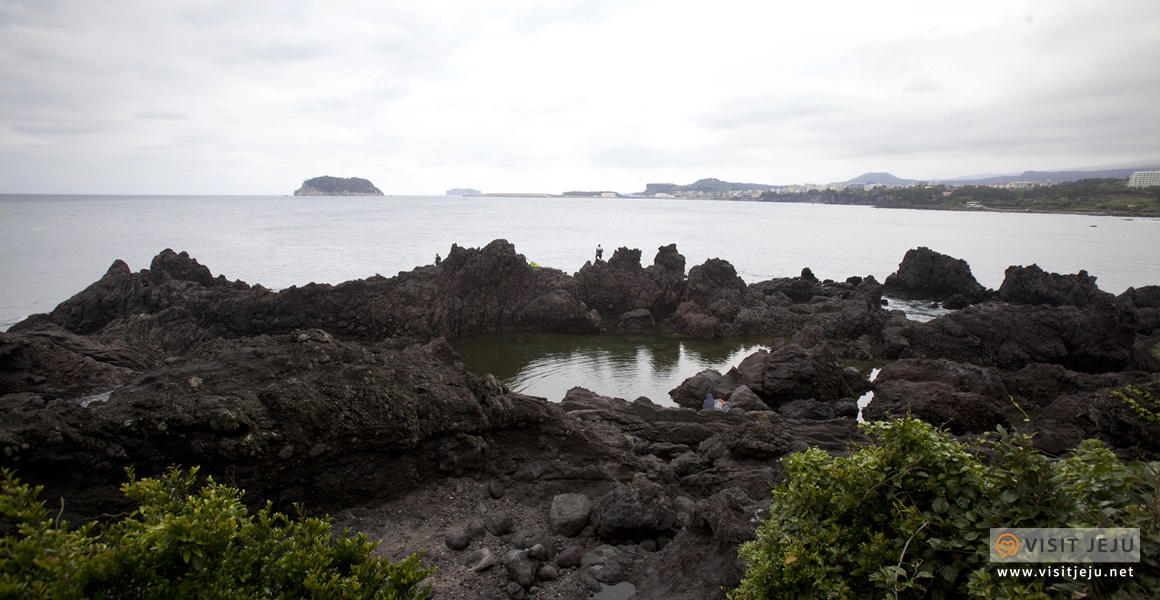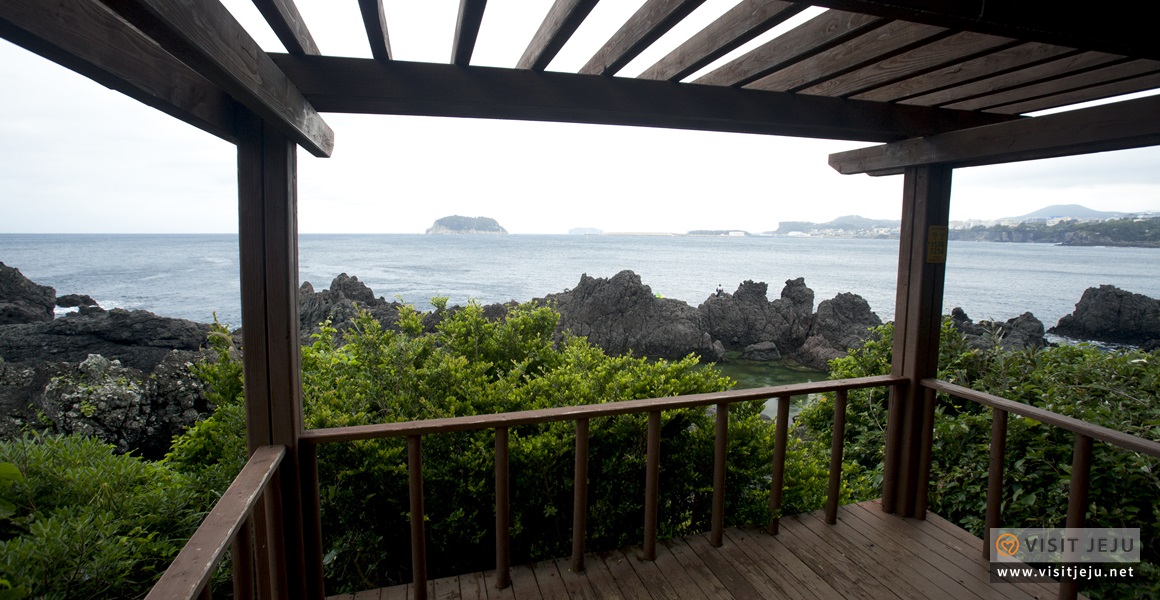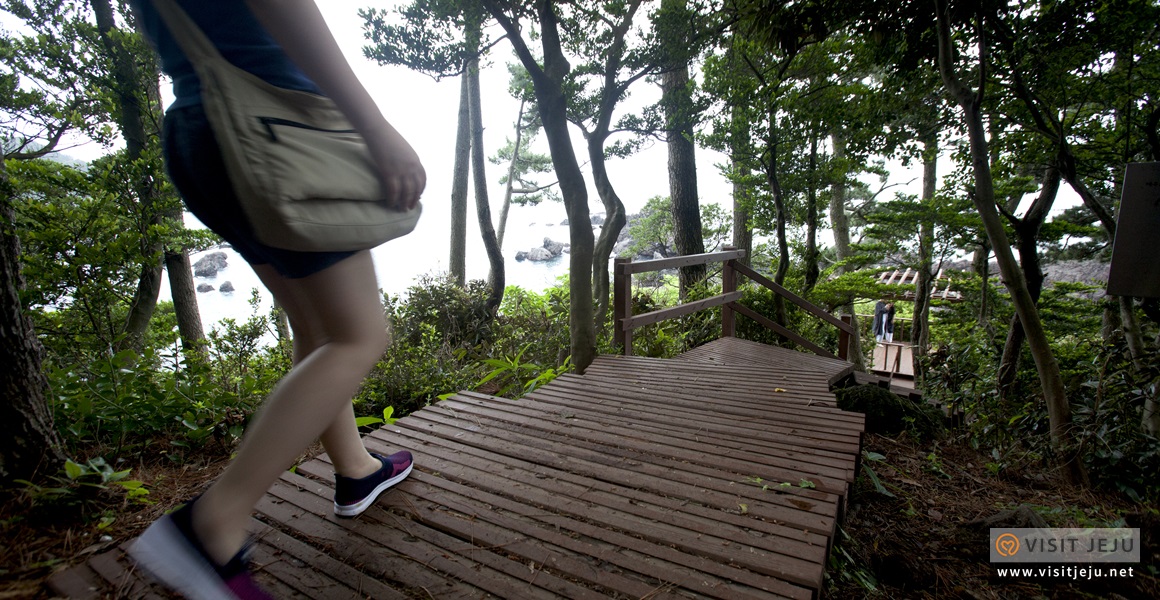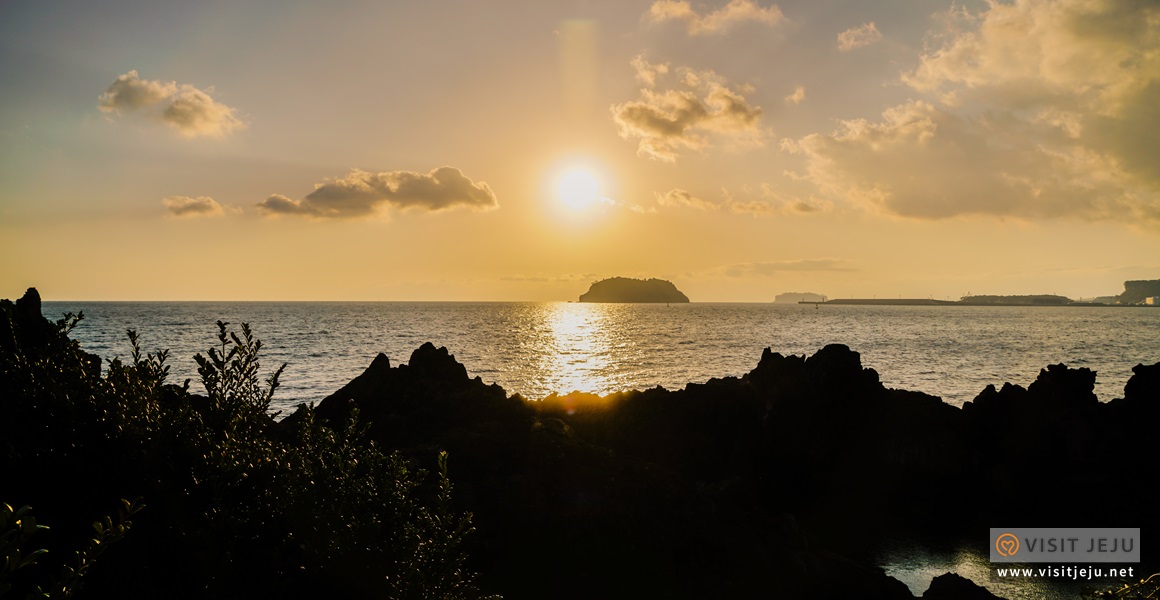 Keen on avoiding too much sun? How about a chilly cave tour
5. Manjanggul, Micheon Cave, Daheeyeon Cave Cafe
Jeju has a special way to beat the summer heat… Try visiting a naturally formed lava tube. Manjanggul Cave, for example, at Gimnyeong on the northeast of the island, is the 12th longest lava tube system in the world. This massive cavern is recognized as a UNESCO World Natural Heritage site. If you visit the 1 km that is open to the public, you can enjoy the pleasantly cool temperature it maintains throughout the year. Further to the east is another volcanic structure called Micheon Cave in Ilchulland. Finally, the Cave Cafe at the Daheeyeon Herb Theme Park is the venue for this year's Jeju Light Art Festival. Through October, enjoy exhibitions by local and world light artists like Bruce Monroe, Jen Lewin, Tom Fruin and more!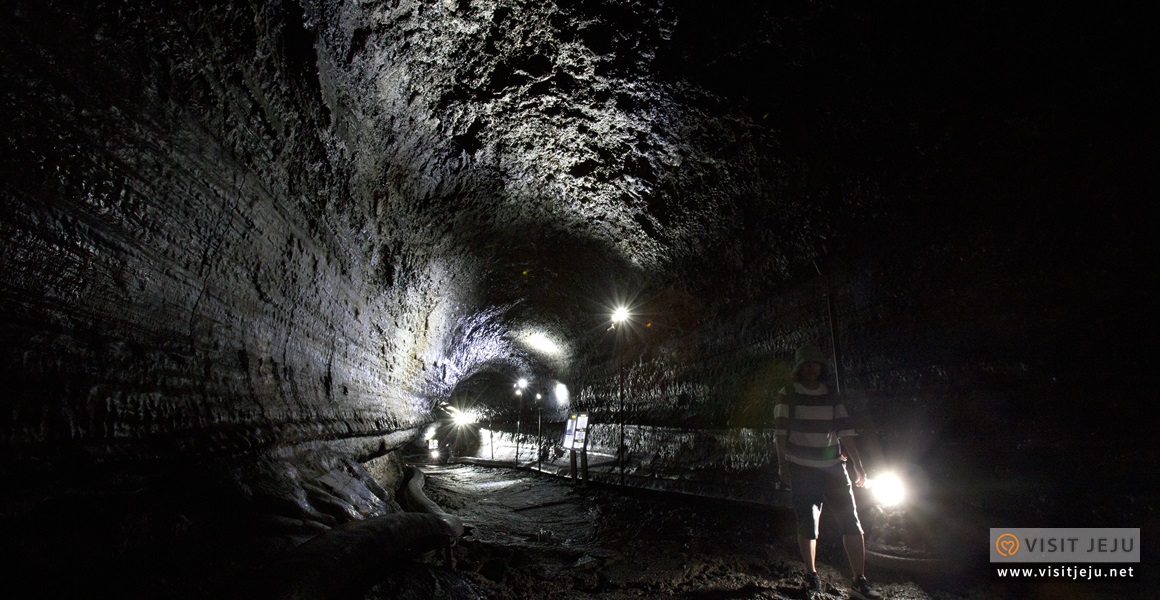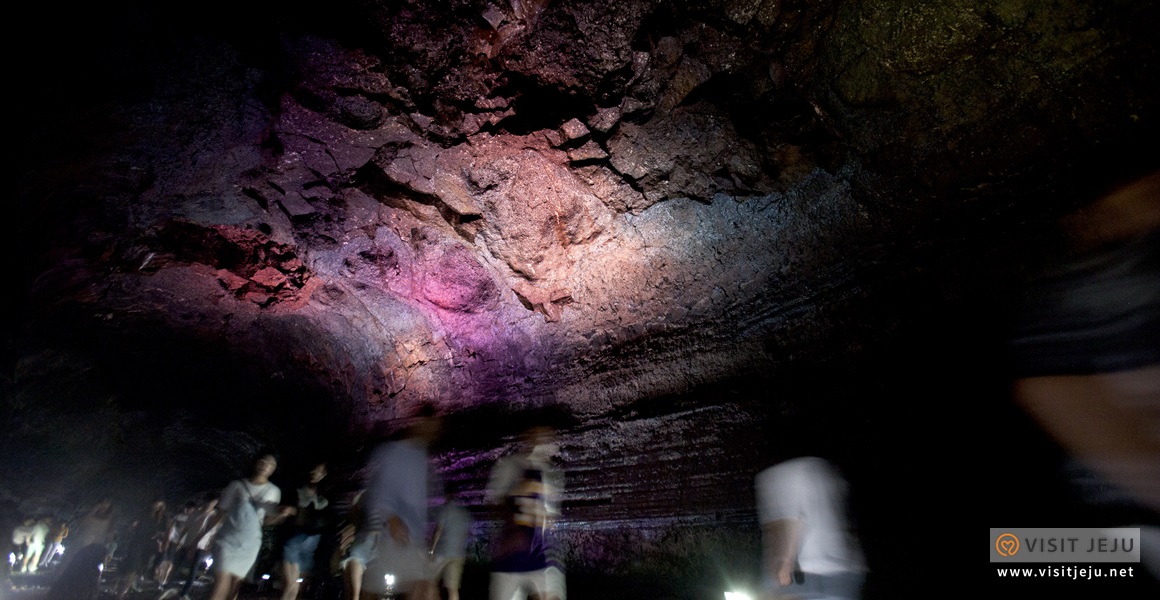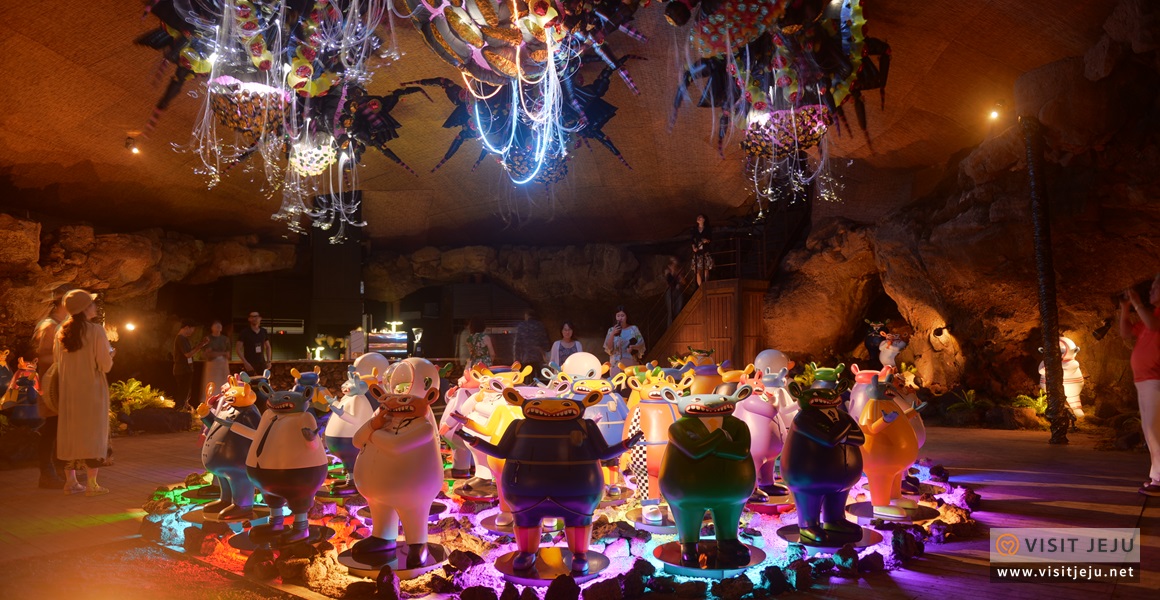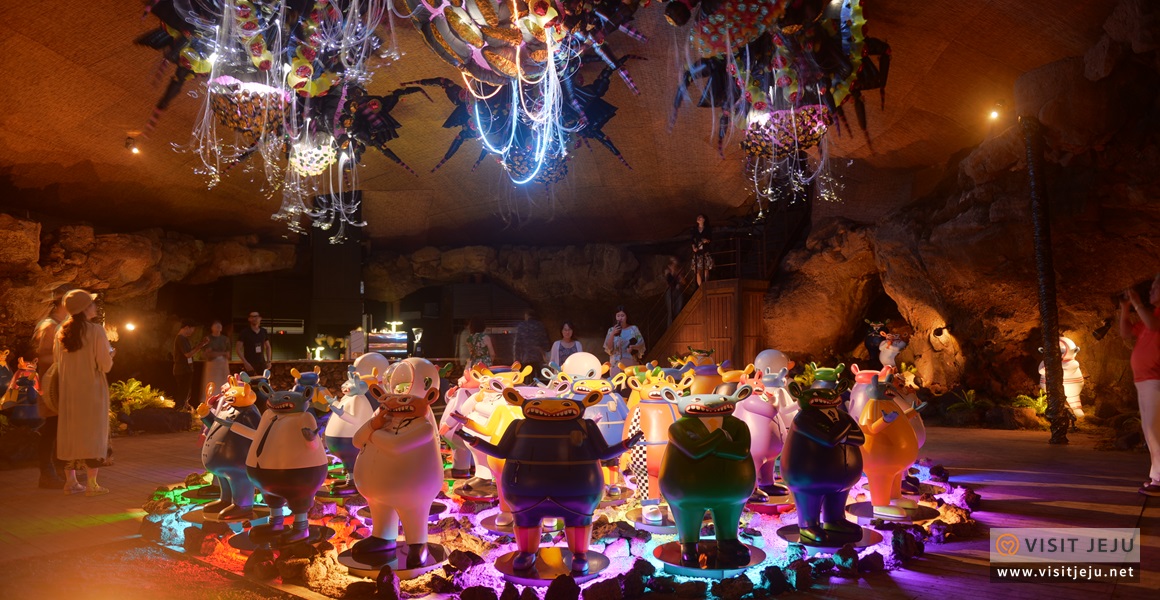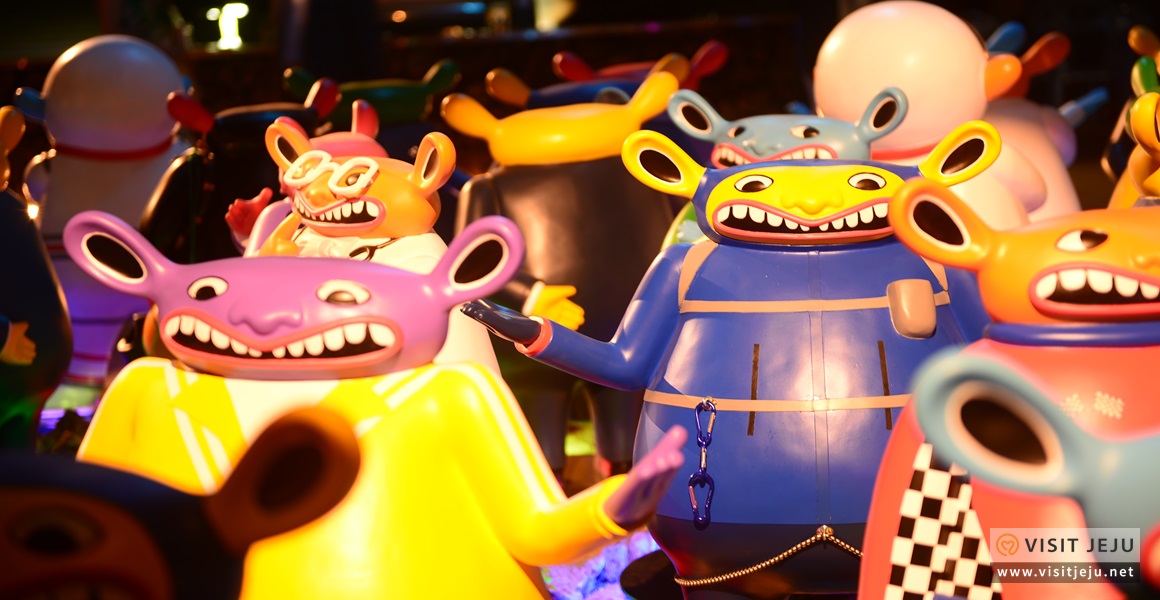 Let's meet the artisans themselves
6. Jeju novelty flea markets
A flea market is not just a place to buy and sell goods, but rather offers locals and visitors the chance to communicate with each other on an interpersonal level. At the Jeju Agricultural Technology Center's outdoor yard, there is a monthly Eomeongabang Saturday Market where some 30 farmers' organizations participate. Jeju local produce is sold there, as is food using those ingredients. The next Saturday Market will be on Aug. 25. Another such flea market is held every Saturday at Let's Run Park, on the grounds of the Jeju Horse Racing Track along the Pyeonghwa-ro Highway. It is called the Chameleon Flea Ma-ket ("Ma" (馬) in Korean means horse). There is also a pleasant (and free) park and playground for kids.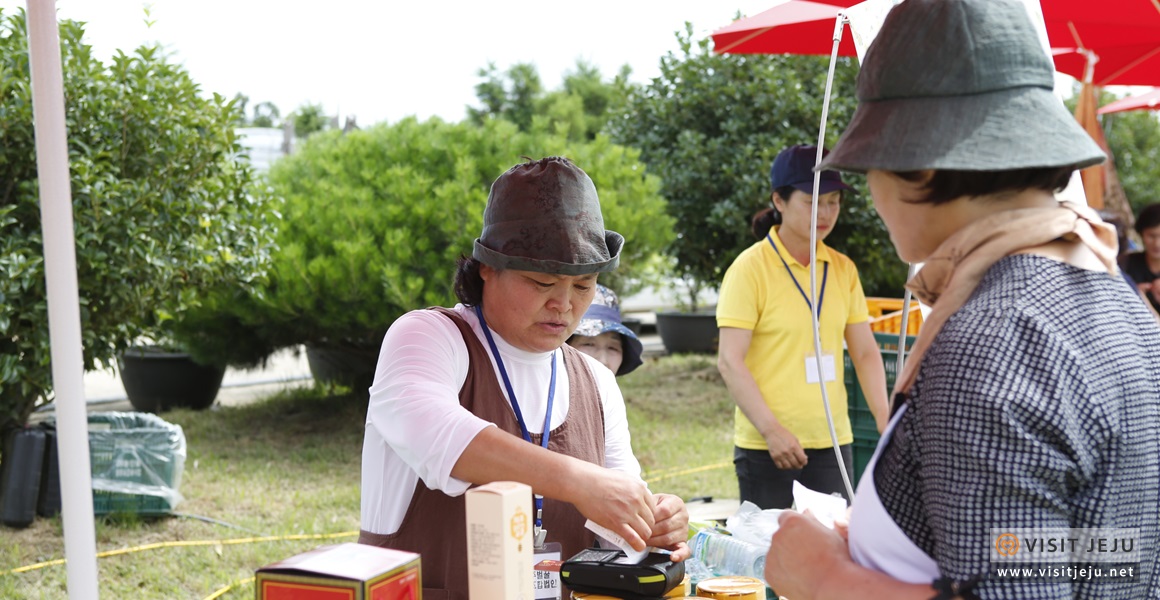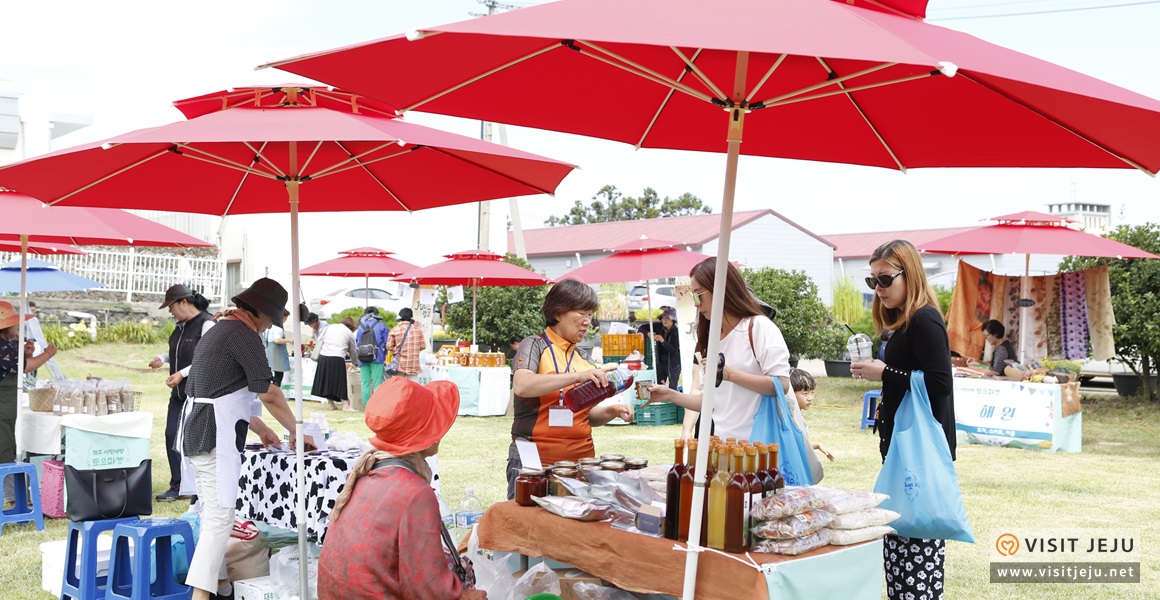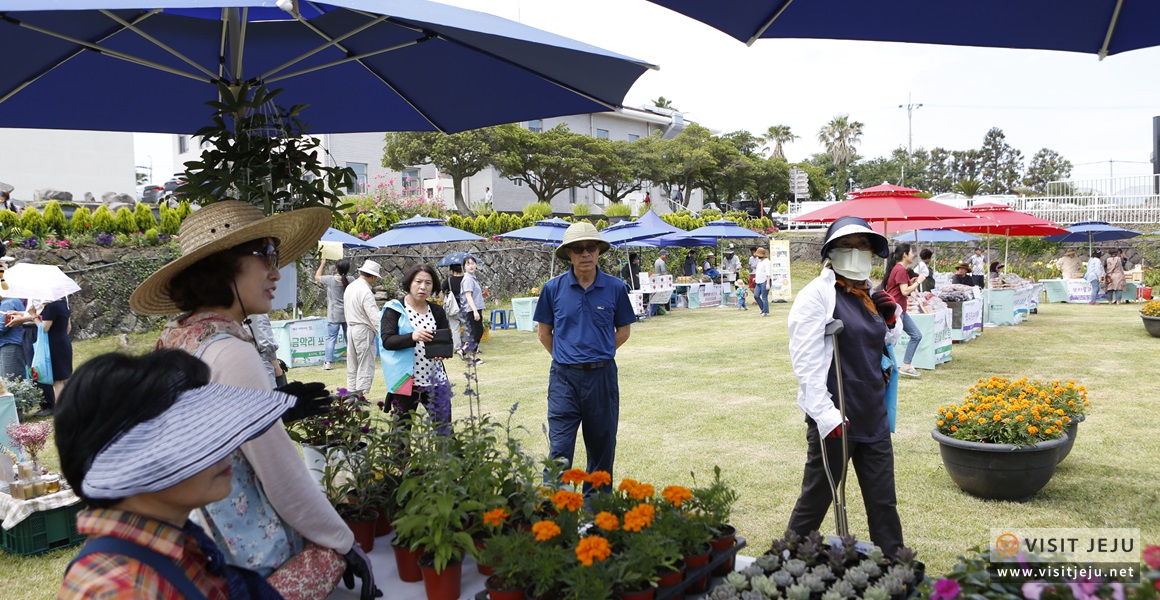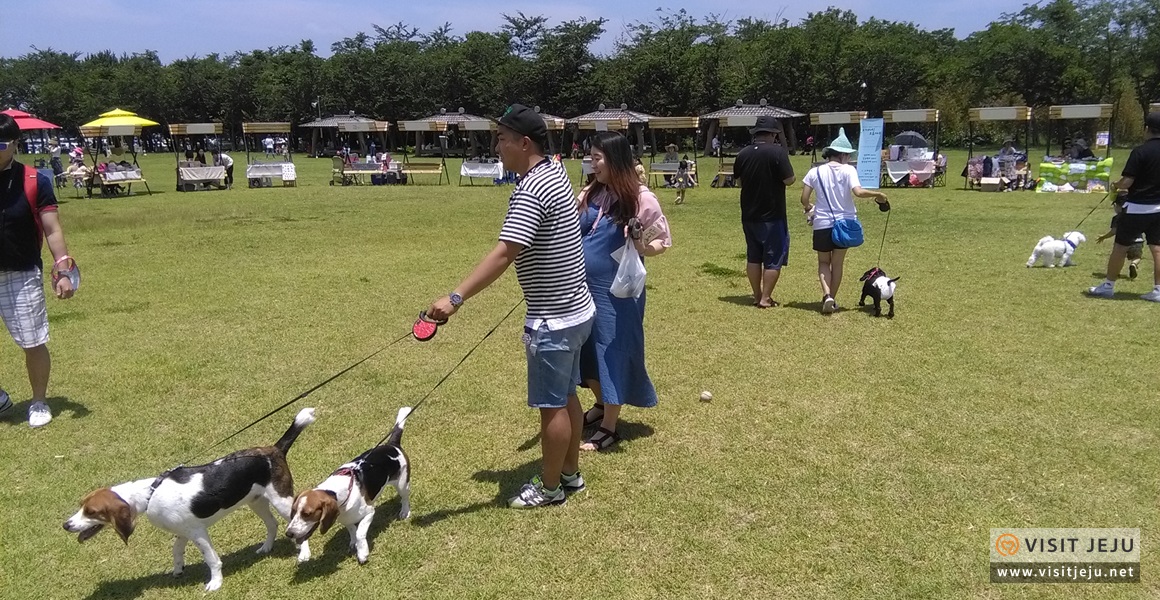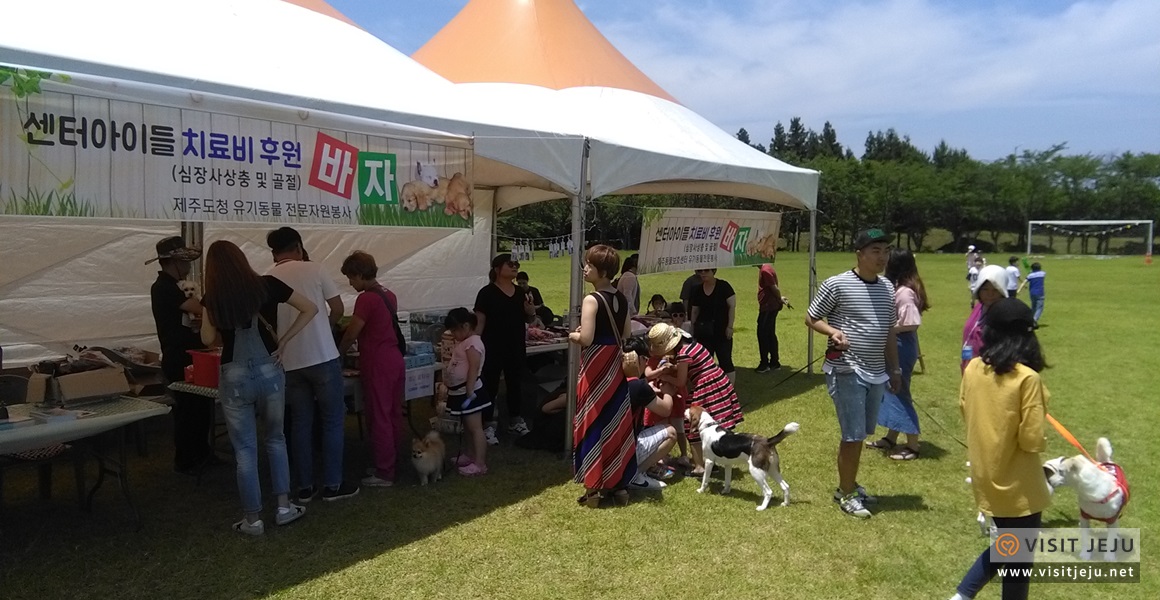 Eomeongabang Saturday Market
Address:

173 Sanggwi-gil, Aewol-eup, Jeju City

A spritz of endorphins! Natural and artificial water parks
7. Dodu Oraemul, Sojeongbang, Shinhwa Water Park
If you go 500 meters to the east of Jeongbang Waterfall in Seogwipo, you will see another waterfall of about 5 meters in height called 'Sojeongbang' ("so" means small in Korean). This particular spot is a local favorite, a cool respite from the summer heat. Another place which is great for kids is Dodu Oraemul swimming pool (admission is 4,000 won for adults, 7,000 won for children). And finally, in the middle of August a brand new Jeju water park will open at Shinhwa World. With a 230-meter-long water slide — the longest in Asia — you're sure to have some super, scream-inducing, water-logged fun!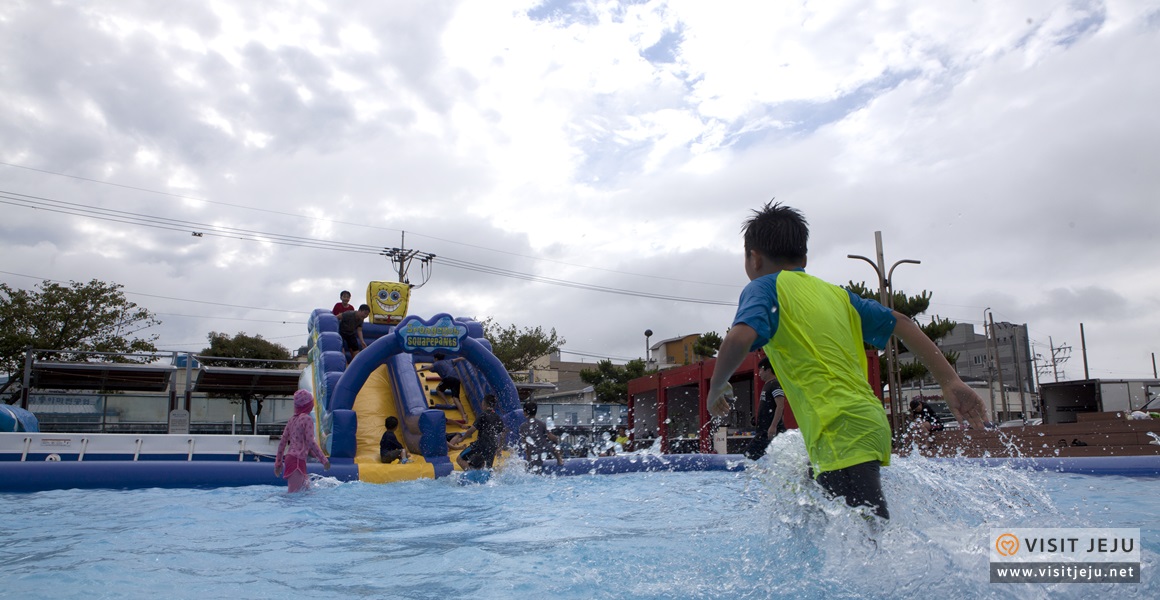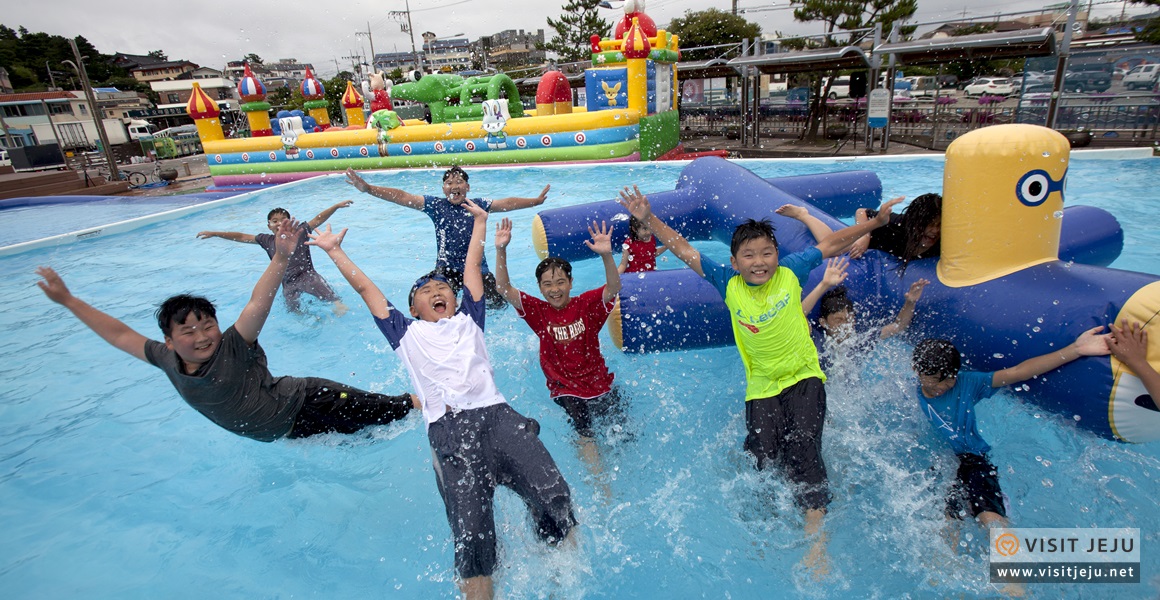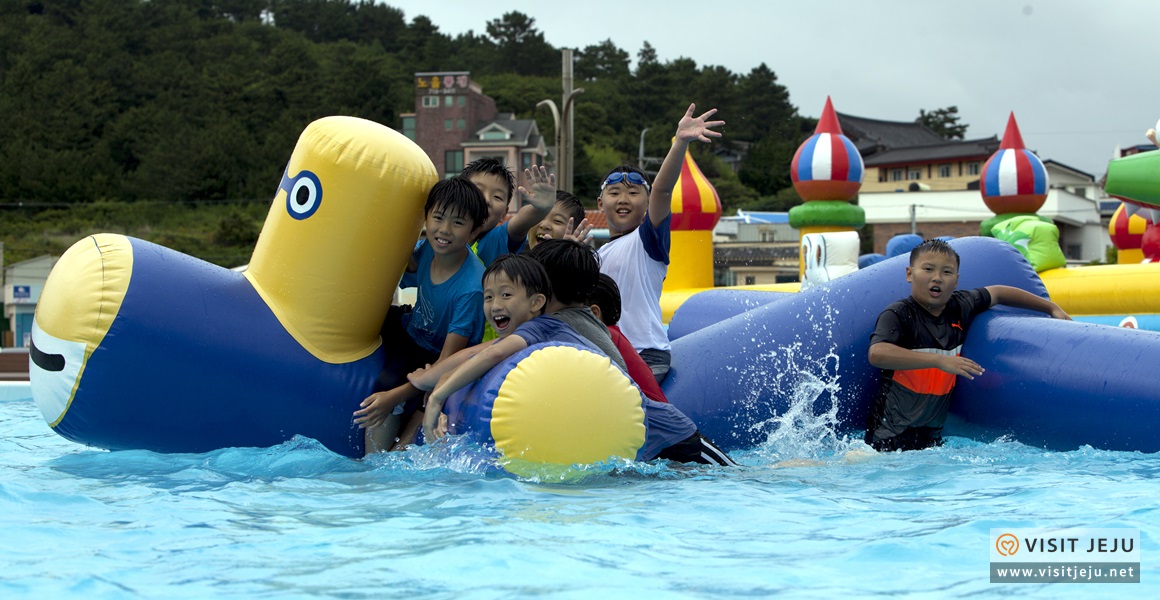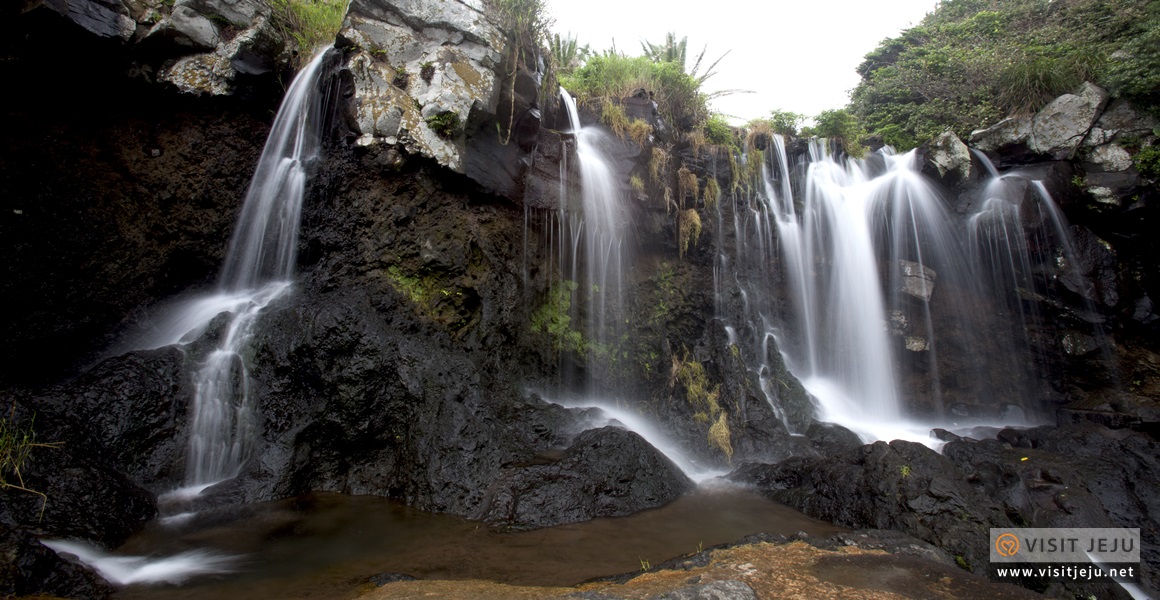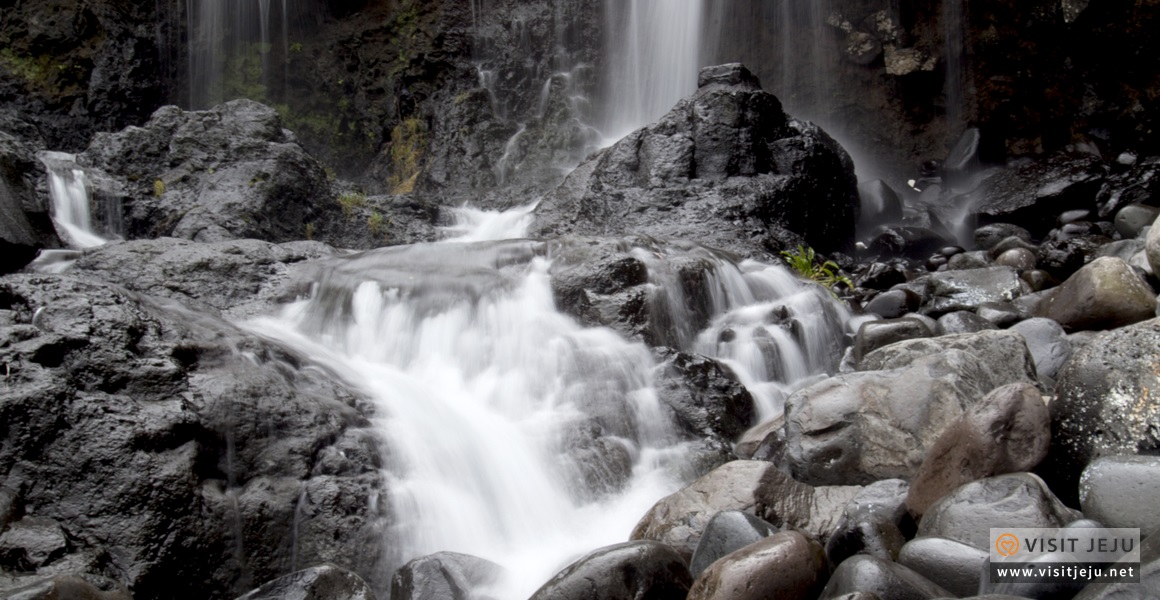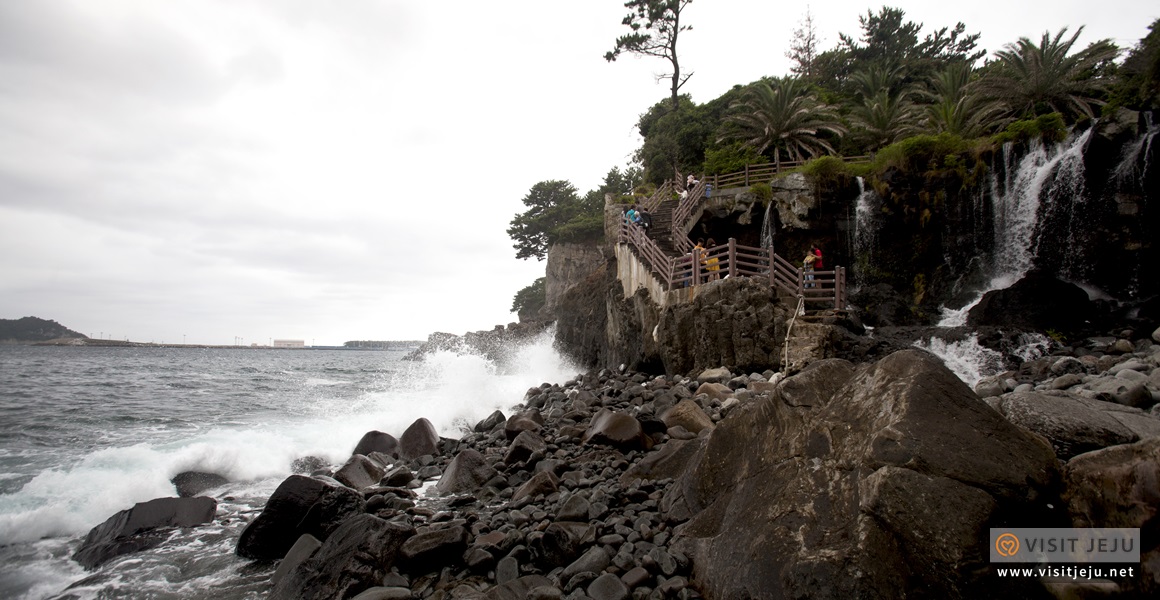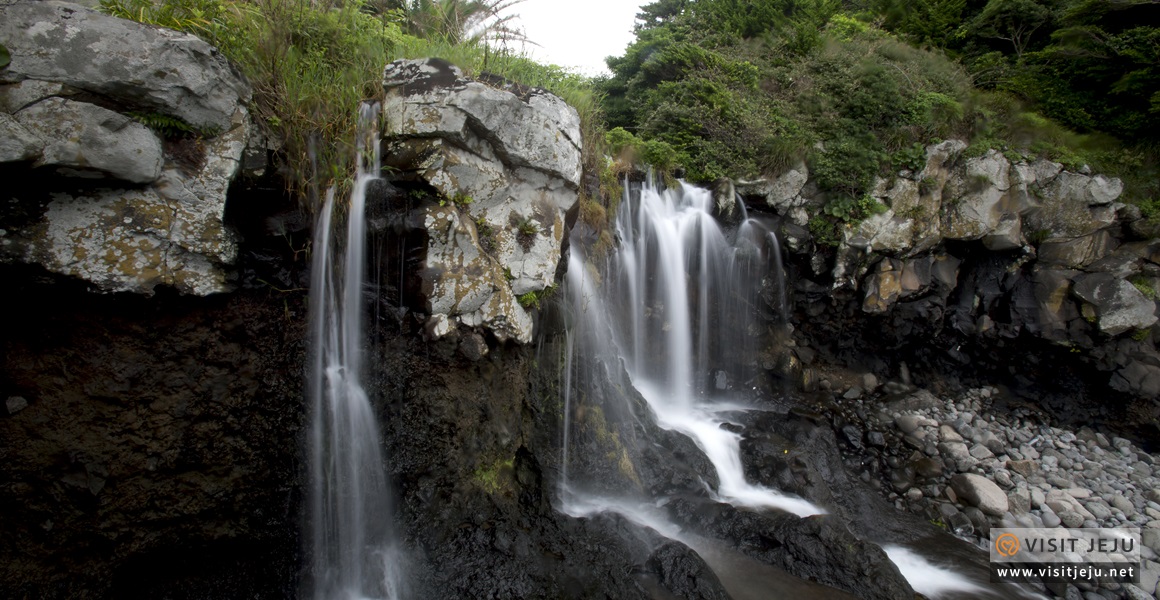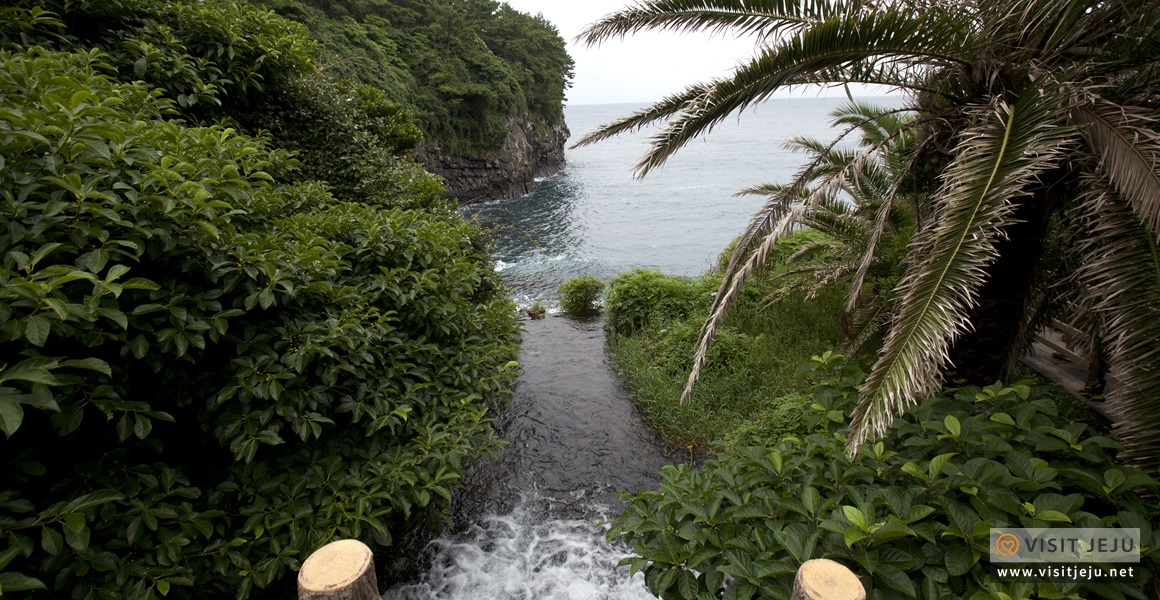 See Jeju from new heights
8. Jeju City Tour double-decker bus
The Jeju City Tour Bus, which is an open-type double-decker bus, is divided into indoor and outdoor seats on the second floor. A total of 22 spots are on its route along the coastal roads connecting Shin Jeju and Old Jeju City, from Yongduam to Iho Tewoo Beach. It conveniently departs from Jeju International Airport (look for bus stop No. 3 in front of Exit No. 2). A one-day pass is 12,000 won, while a single one-way trip costs 3,000 won. If you purchase the one-day pass, you can use the service to see as many sightseeing spots on the route as you like that day. The service runs from 9 a.m. to 5 p.m. The double-decker buses run six times a day and the single-story trolley-type buses run three times a day.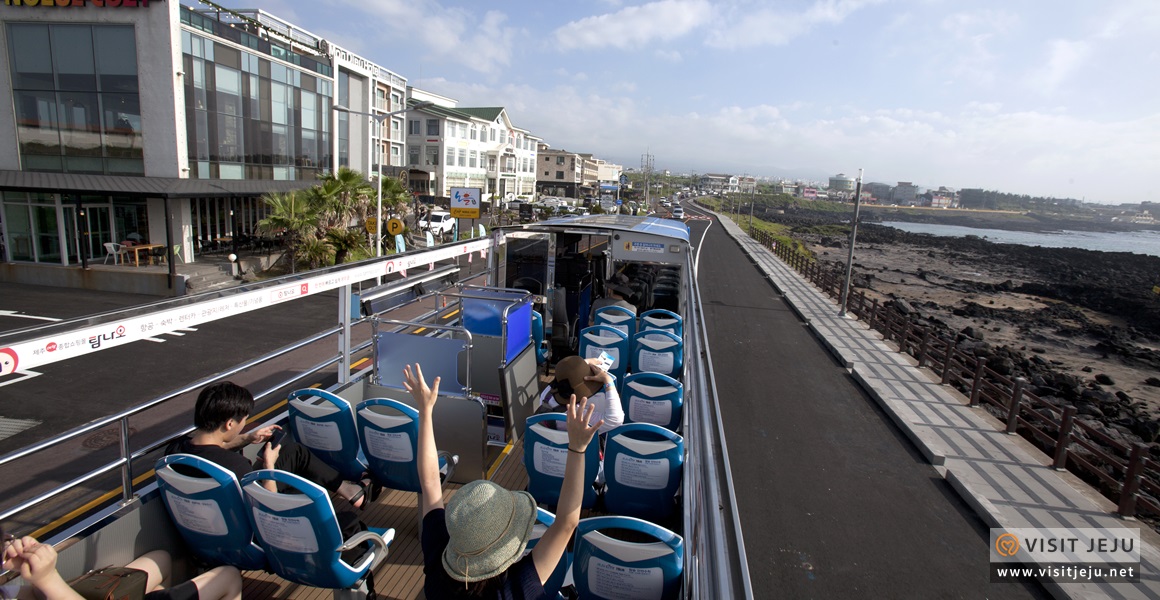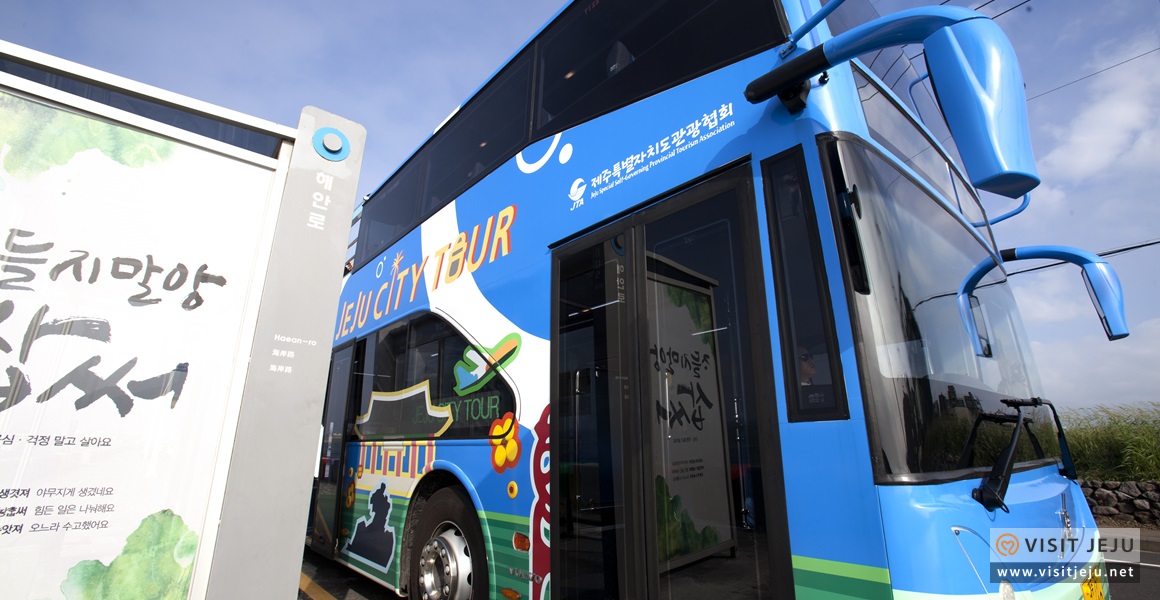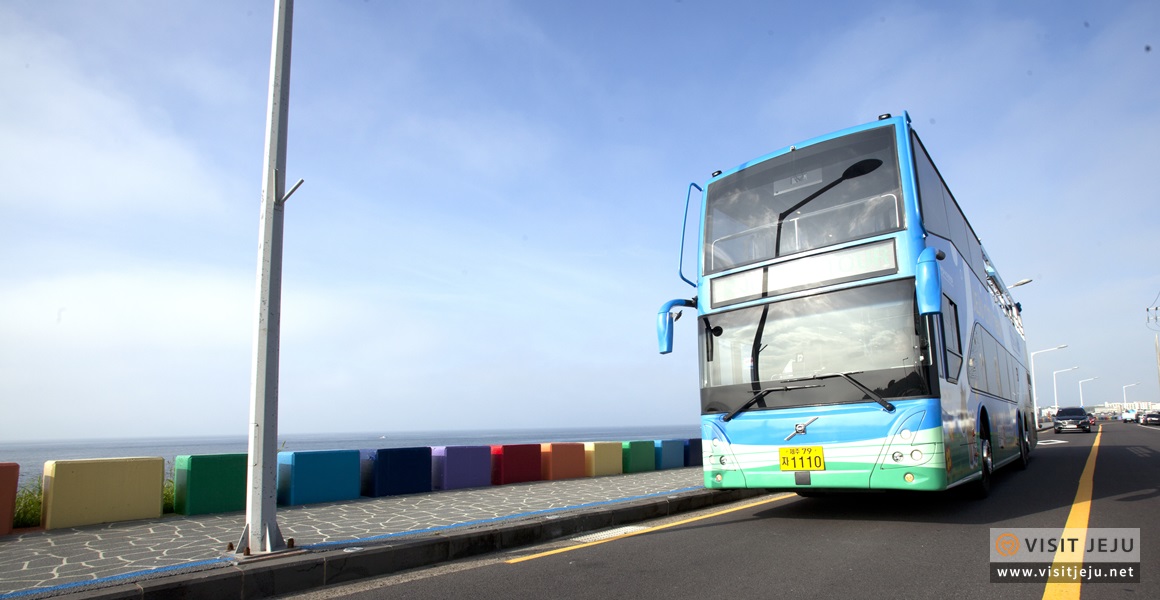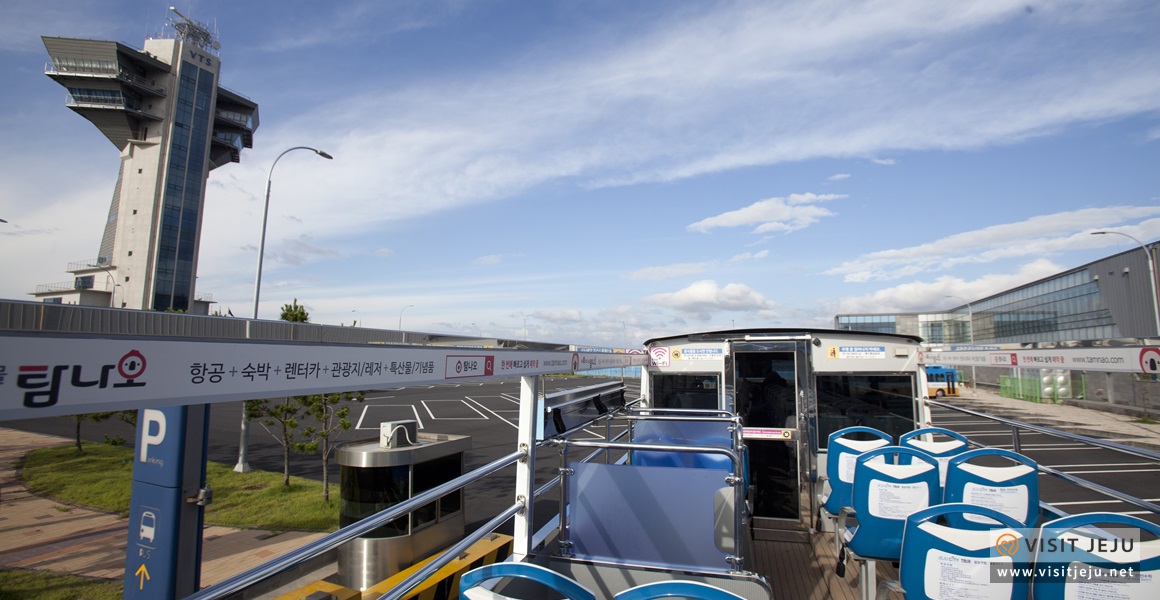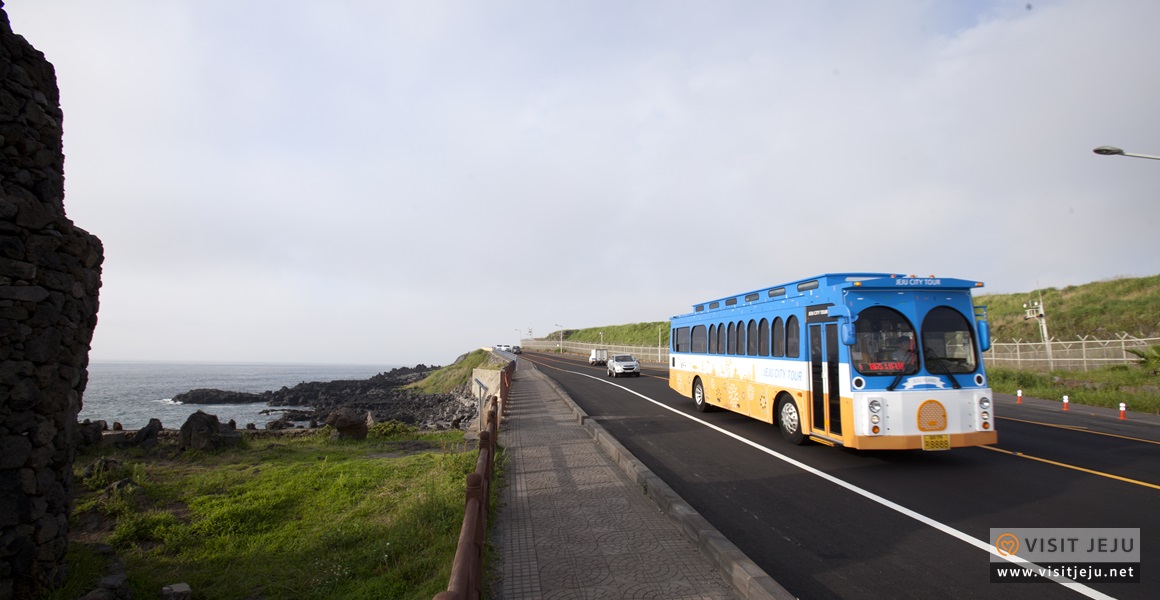 Jeju City Tour Double-Decker Bus
Address
Jeju Airport, 2 Gonghang-ro, Jeju City (Bus stop No. 3, exit No. 2
Jeju at night, let's take it all in!
9. Jeju late night dining
You may be wondering about Jeju's nightlife and late night dining options... First, in the area around Halla Arboretum in Jeju City there is a "hot" night market held every day from 6 p.m. to 8 p.m. On offer are food trucks with black pork dishes that you simply cannot miss while you're here. There are also seafood snacks, cool watermelon juice drinks, and plenty more sold from these food trucks to keep your sense of smell and taste happily occupied. If you're looking for a sit-down meal indoors, but outside the city center, then the small restaurant Waheul0626 in Waheul-ri, Jocheon-eup is a good option. You can try salmon at Yuko Sikdang within view of the sea in Woljeong-ri village, and a late night music pub in Yususam-ri, Aewol-eup called Acoustic Homes would be the perfect place for a nightcap. As you can see, there are plenty of interesting, out-of-the-way spots to discover for yourself on these Jeju summer evenings.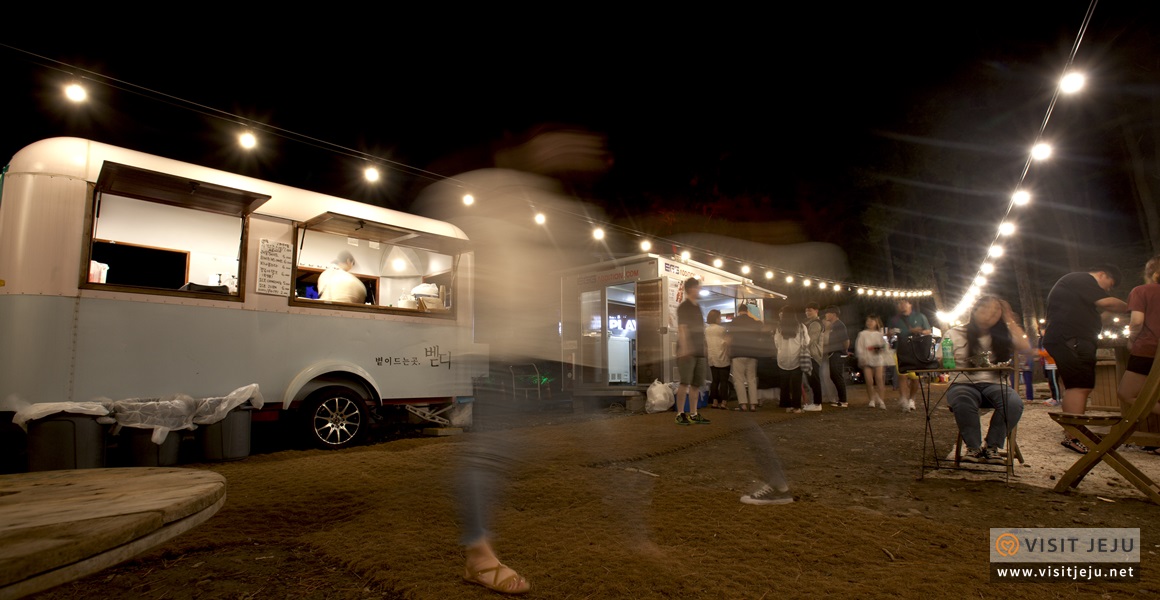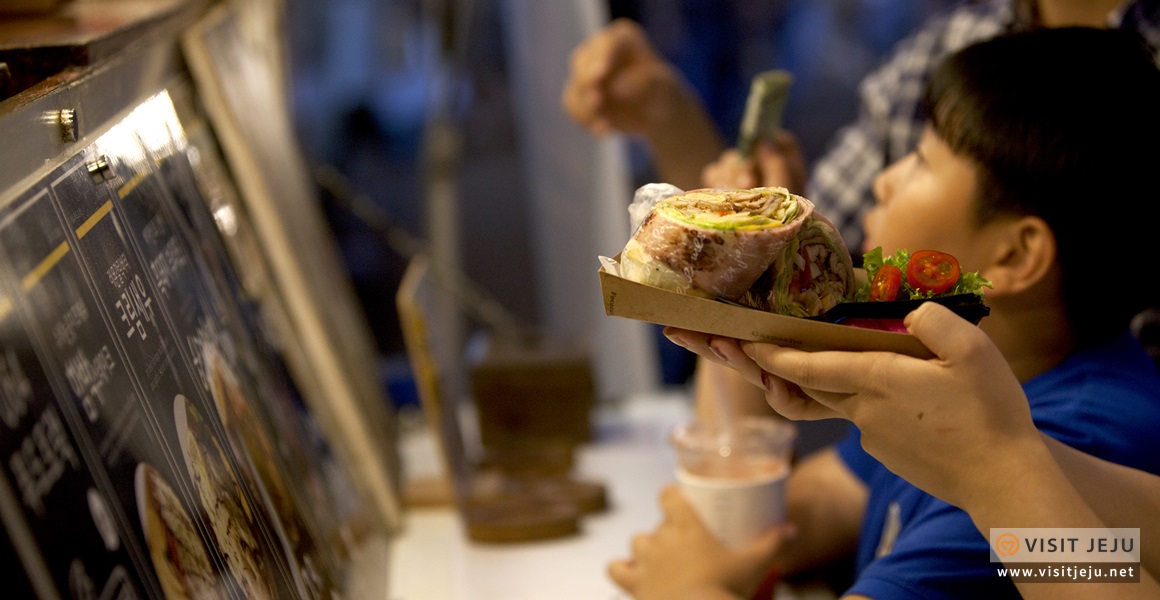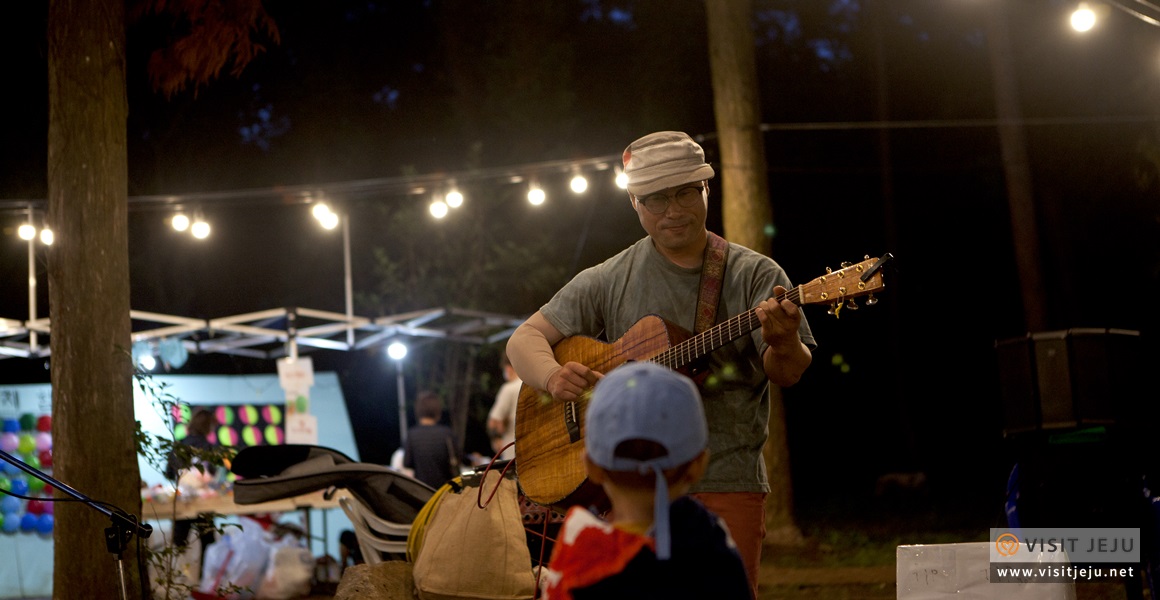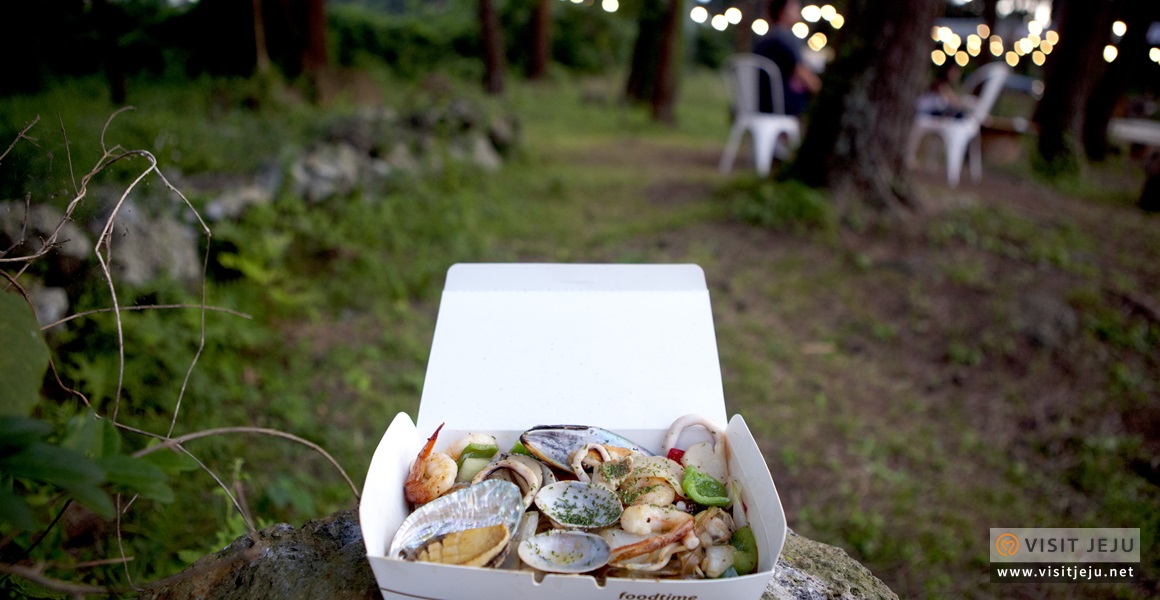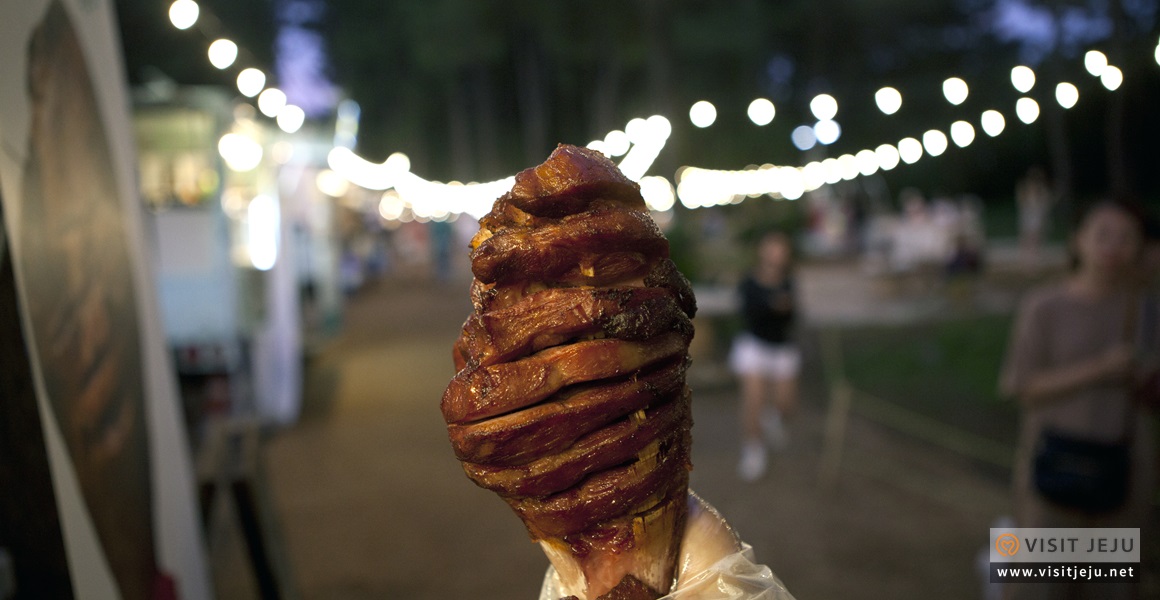 Acoustic Homes
Address
226-30 Yusuam-ro, Gujwa-eup, Jeju City
Waheul0626
Address
1913-13 Waheul-ri, Jocheon-eup, Jeju City
Yuko Sikdang
Address
33 Haengwon-ro 1-gil, Gujwa-eup, Jeju City
Discover flavors to help you forget the heat
10. Cuttlefish cuisine
Sometimes the weather is so warm that you lose your appetite. On Jeju, there's a simple solution that involves seeking out a local seafood dish. The flavor and soft, chewy goodness of locally caught cuttlefish, or hanchi in Korean, is a perfect ingredient for summer food. You can grill it whole and cut it into pieces to dip in a vinegar/red pepper paste sauce, add it raw to cold fish soups, or add strips to a green onion pancake mix and serve with soy sauce. There are so many different and delicious ways to serve and enjoy Jeju hanchi — it's a source of delicious discovery all on its own!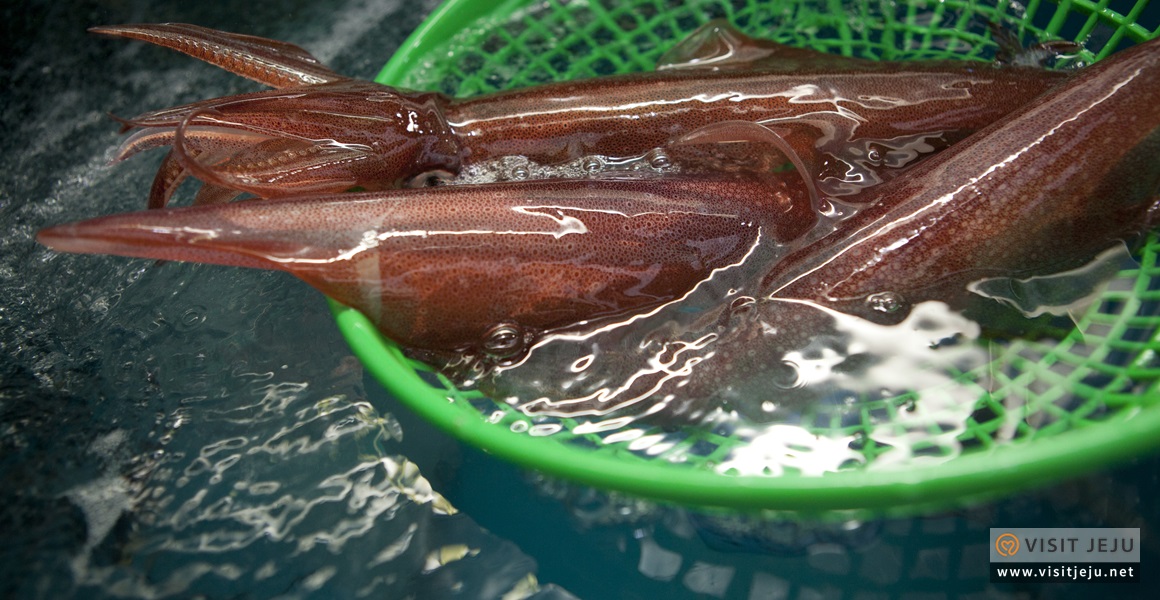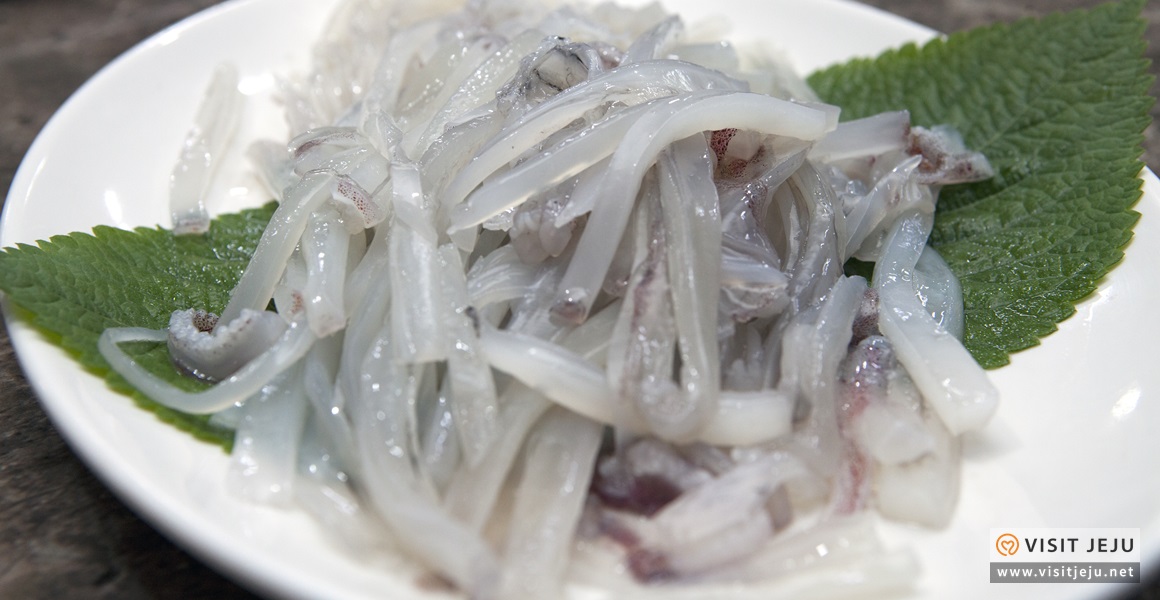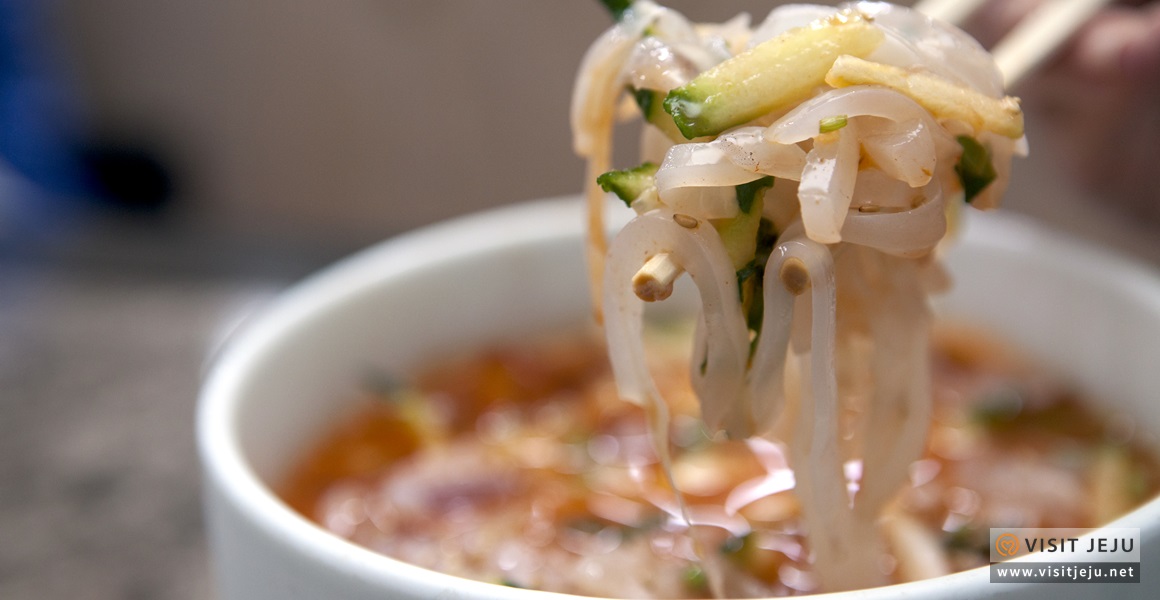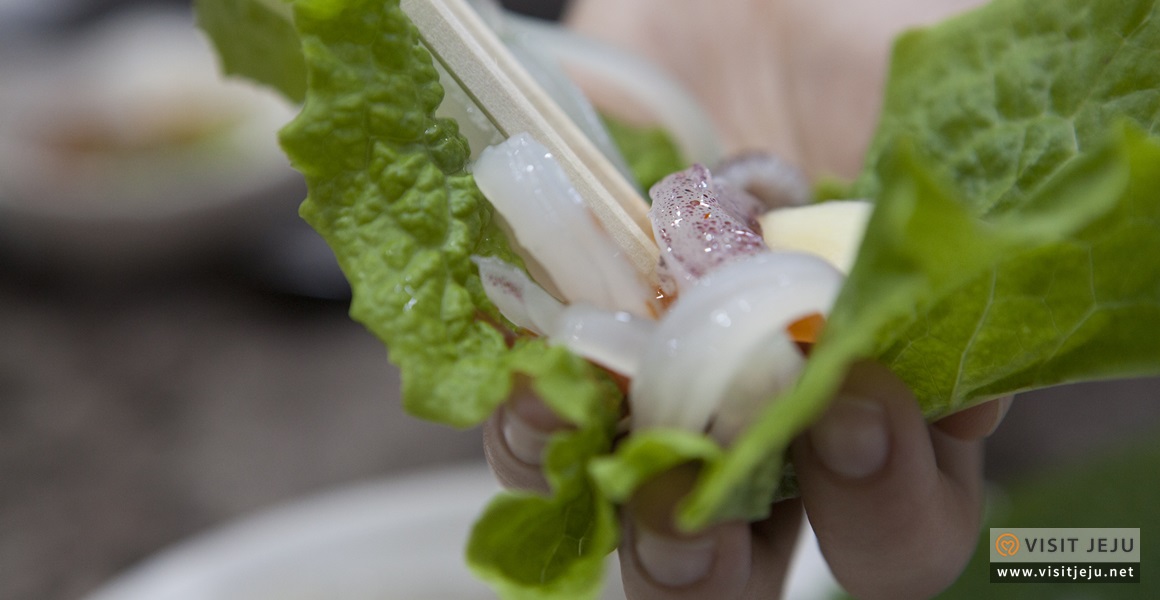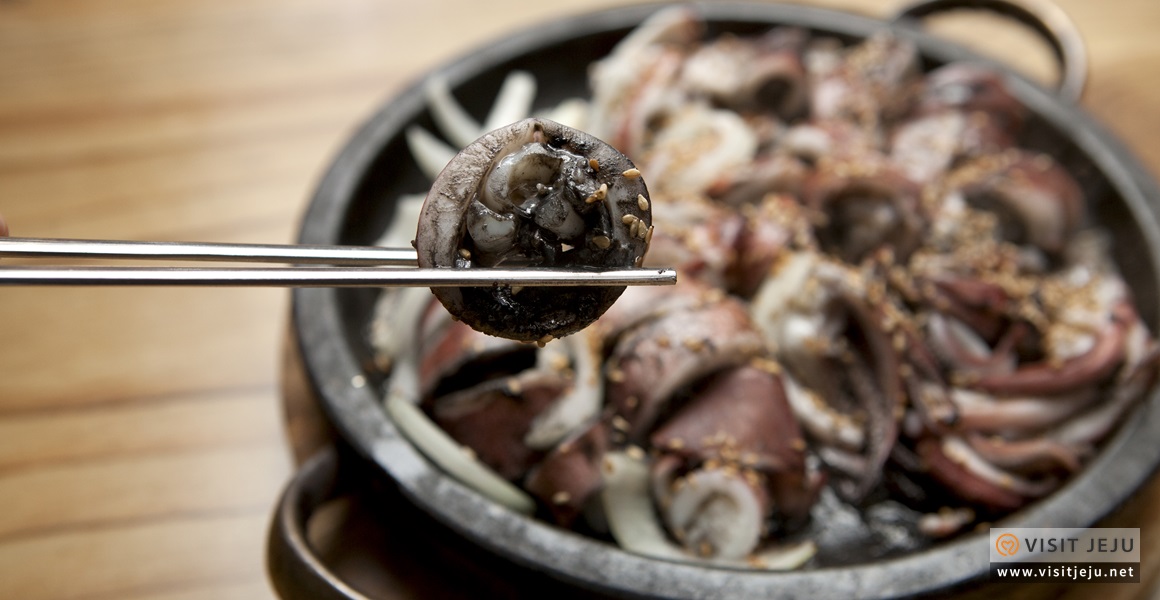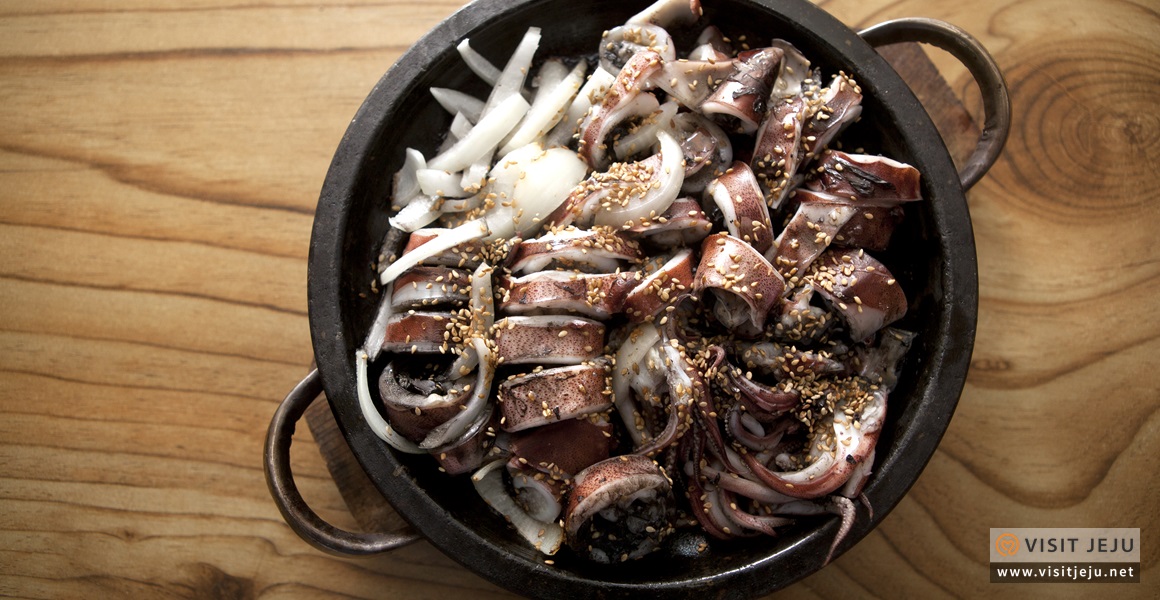 Notice

※ The above information was written on 2018-07-24. Please confirm the information prior to your trip.
※ Unauthorized use of the content above (text, photos and videos) is prohibited and subject to copyright by the Jeju Tourism Organization.