본문
In the heat of the season... Exciting Jeju summer adventures
Jeju's temperature is rising day by day, and as July turns to August there's little we can do except abide by the expression: "If you can't beat 'em, join 'em." So here are some ideas about really exciting things to do to stay cool — and you'll look cool, too!
Review

0

Lookup

9,403

Share SNS

20
In the heat of the season...

Exciting Jeju summer adventures




Jeju's temperature is rising day by day, and as July turns to August there's little we can do except abide by the expression: "If you can't beat 'em, join 'em." So here are some ideas about really exciting, active things to experience and stay cool at the same time. From diving into (or gliding across) the emerald ocean to soaring through the air, Jeju has something for you.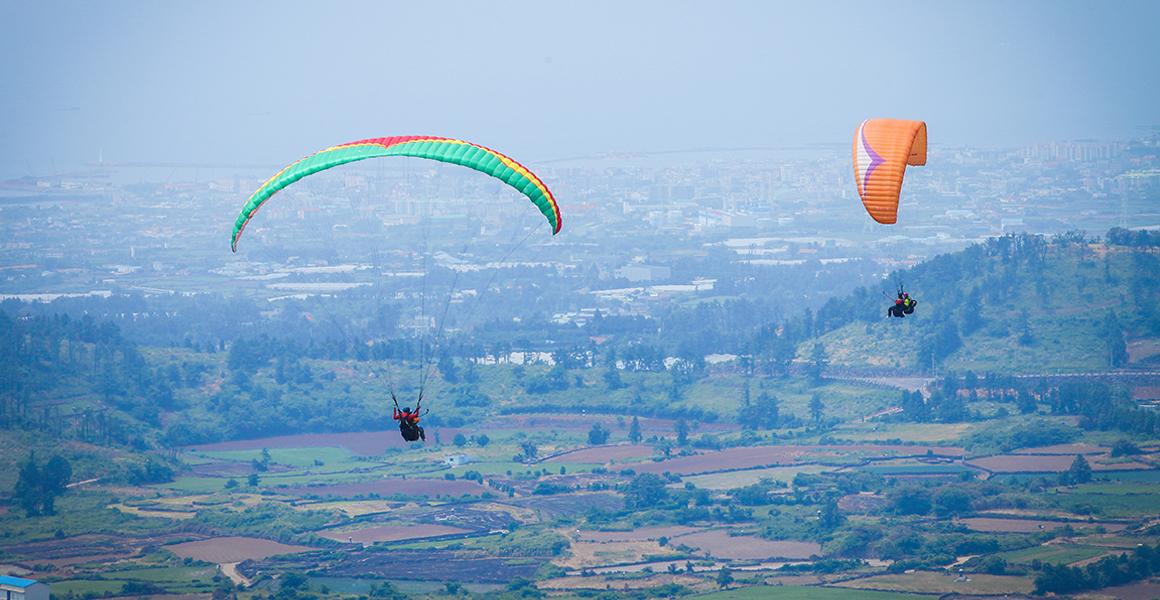 Climb a Jeju volcanic cone and touch the sky
Paragliding
Paragliding is a compound word for parachute and gliding. Fortunately you don't need an airplane for this sport... one of Jeju's taller oreum, or volcanic cones, is a good start. When you combine the advantages of the parachute and hang glider, and look at the relative safety and reliability of the equipment and its ease of use, not to mention the environmentally friendly nature of motorless flight, it's a win-win — for fun! Trained paragliders offer tandem flights that follow all the safety regulations like a 25 to 30 degree slope, no headwind, and an absence of obstacles like trees and rocks in the take-off area. In fact Jeju is perfect for this as it has few if any major buildings or obstacles around the best launch areas like Gunsan Oreum, Miaksan Oreum and Hamdeok Seoubong Peak. The island's prevailing winds, too, make it possible for the pilots to catch up-drafts and keep the flight going. If you ever dreamt of flying as a kid, then Jeju is the place for you!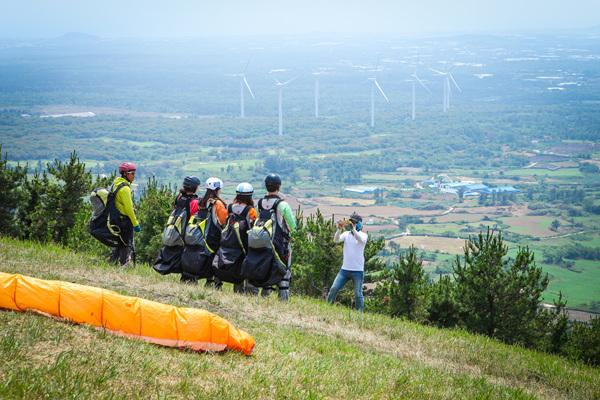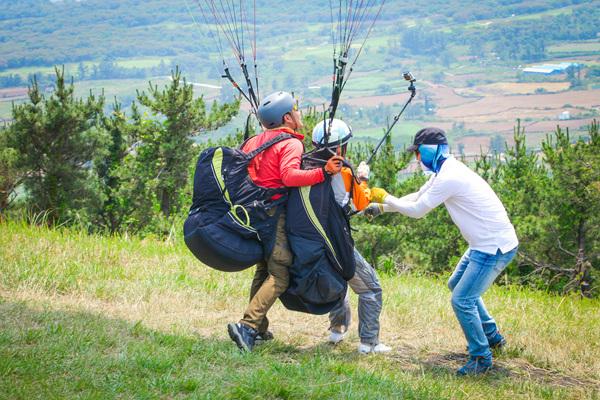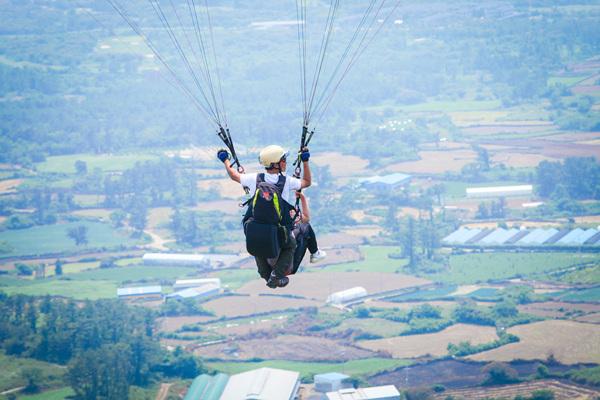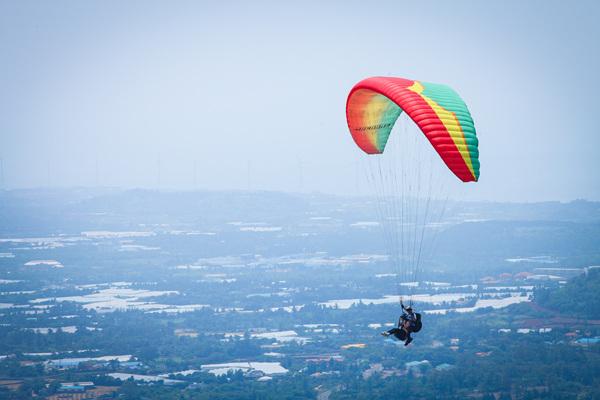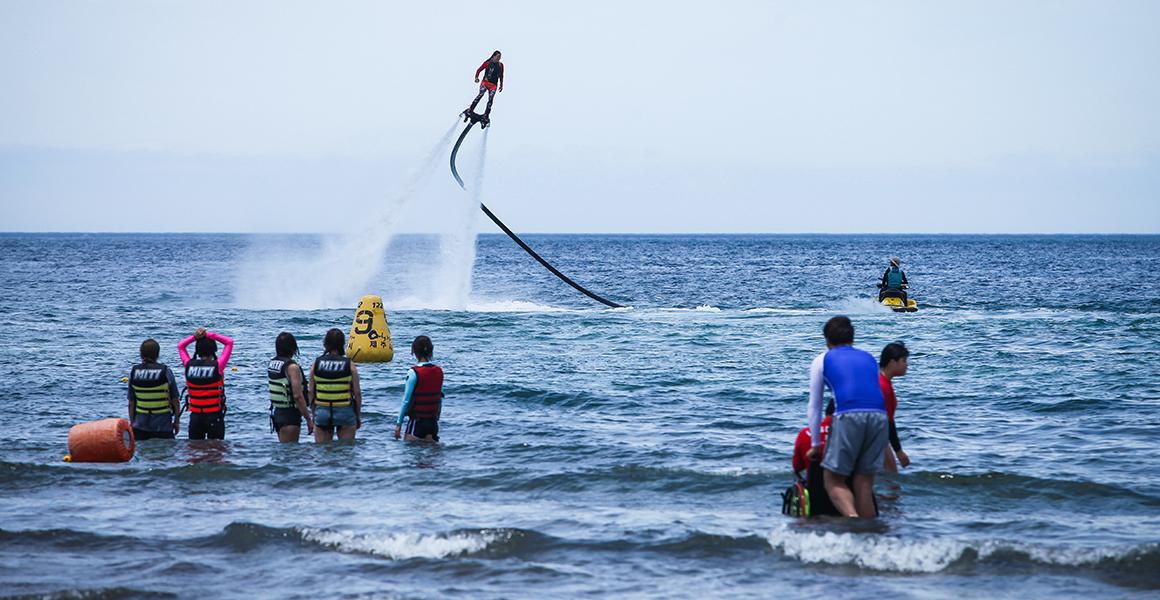 The chance to be just like 'Iron Man'
Flyboard
There's a relatively new water-based sport that uses some cool technology and physics to propel you through the air much like the "Iron Man" character of comic books and movies. Some of Korea's athletes are at the top of this global sport, using their agility and creativity to come up with stunts that wow audiences and competition judges alike. How the flyboard works is that a powerful water pump is attached to the end of a long, articulated hose. For safety, a sufficiently deep and spacious lake or seaside is needed. You need to be fit and agile to balance your body on this wild, serpent-like board, but after some practise, it's amazing what you can do in the air. The pros, of course, make it look easy.

Flyboarding is on offer at Samyang Black Sand Beach just east of Jeju City. It's a great place not just for this kind of marine leisure activity, but also scuba, windsurfing, or simply relaxing in the healing properties of the naturally black, sun-warmed sand. So, while you're enjoying the convenient beach location and its view of the ocean and Hallasan Mountain to the south, why not try striking an "Iron Man" pose over the water at Samyang this summer?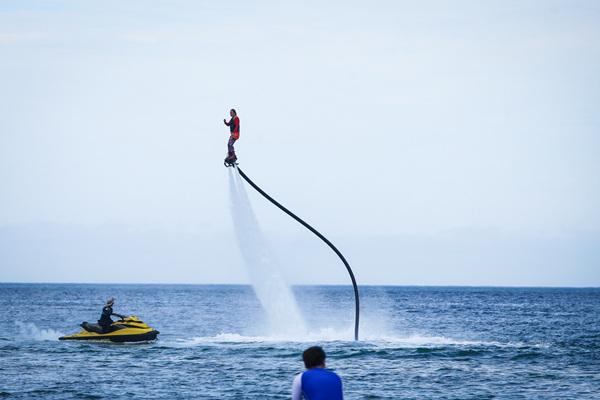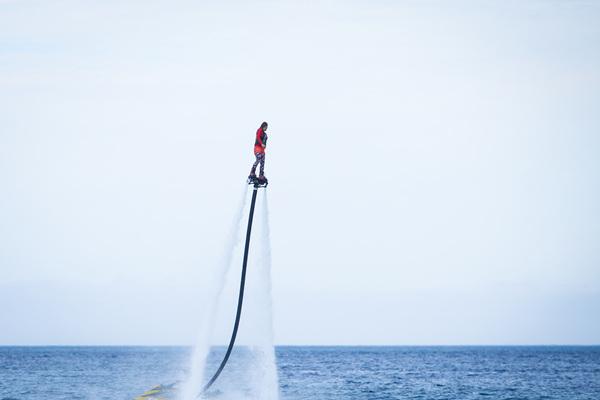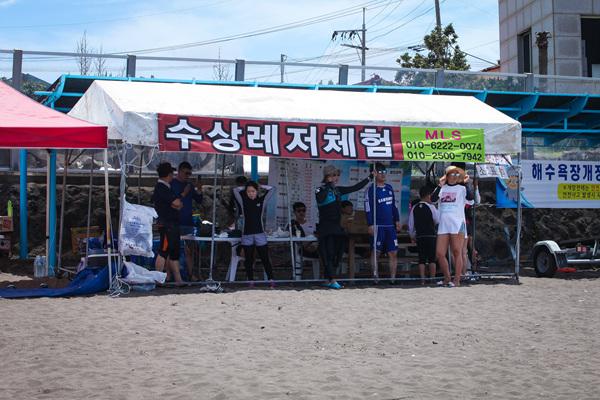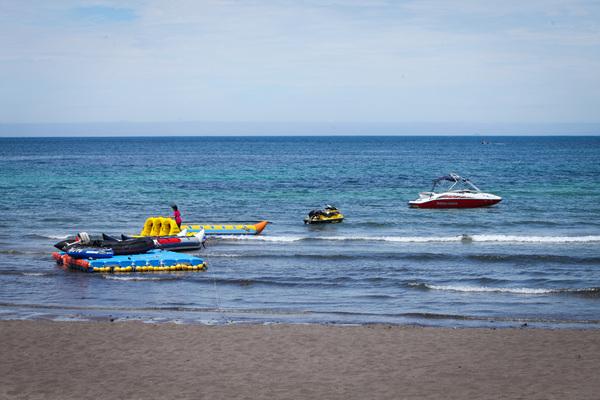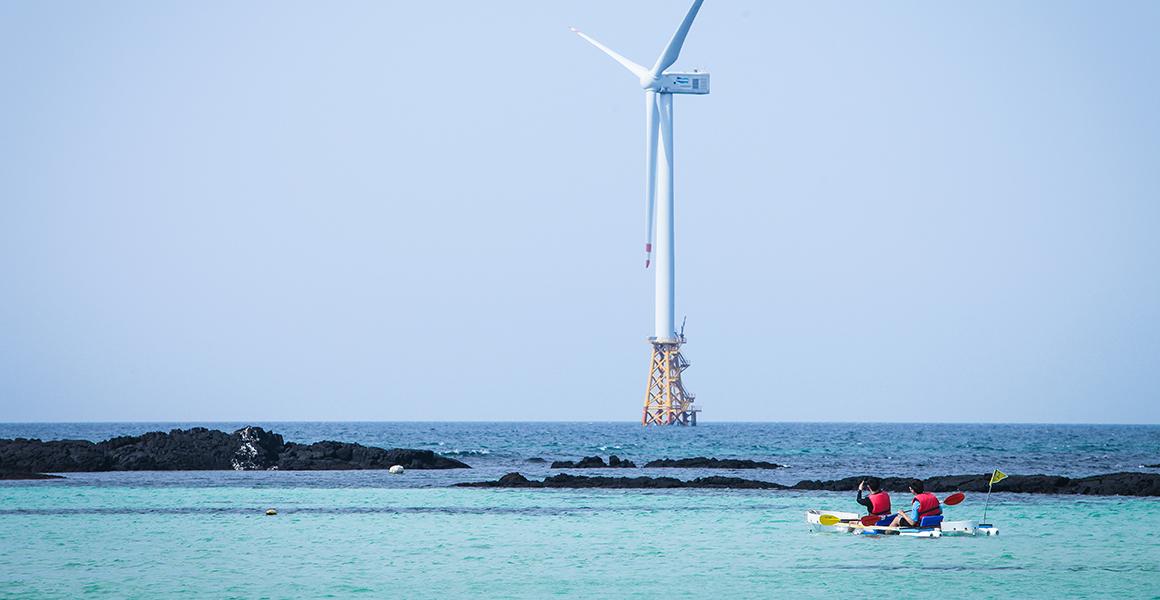 Aquamarine ocean flowing beneath your feet
Transparent kayak
When most people think about the beach and summer fun, they think "swimming" or "snorkeling". But there's a sport where you can get the enjoyment of both, and not get wet! What is it? It's a specially made transparent sea kayak! With its see-through hull, the kayak takes a little getting used to, but its clear view of the emerald beauty of the ocean below is mesmerizing! Add to that the beauty of your surroundings — this sport is available at prime locations all around the island like Hado, Udo, Ojo, Aewol and Woljeong coasts — you can take in the majesty of the UNESCO World Natural Heritage that is Seongsan Sunrise Peak on the east coast, the rhythmic wind turbines of Woljeong and many other photogenic locations. Just be sure not to get your phone or camera wet!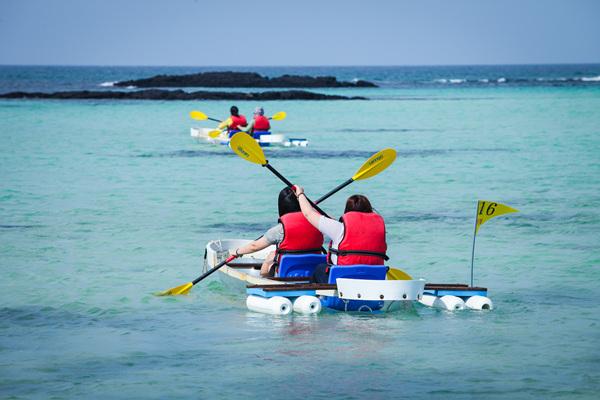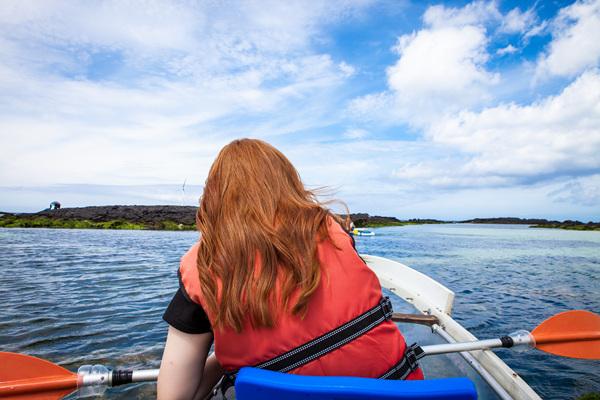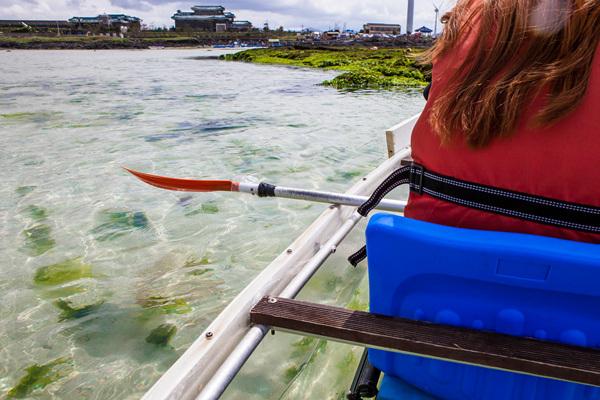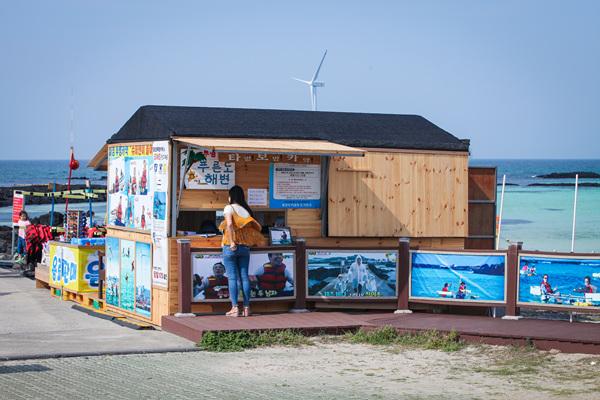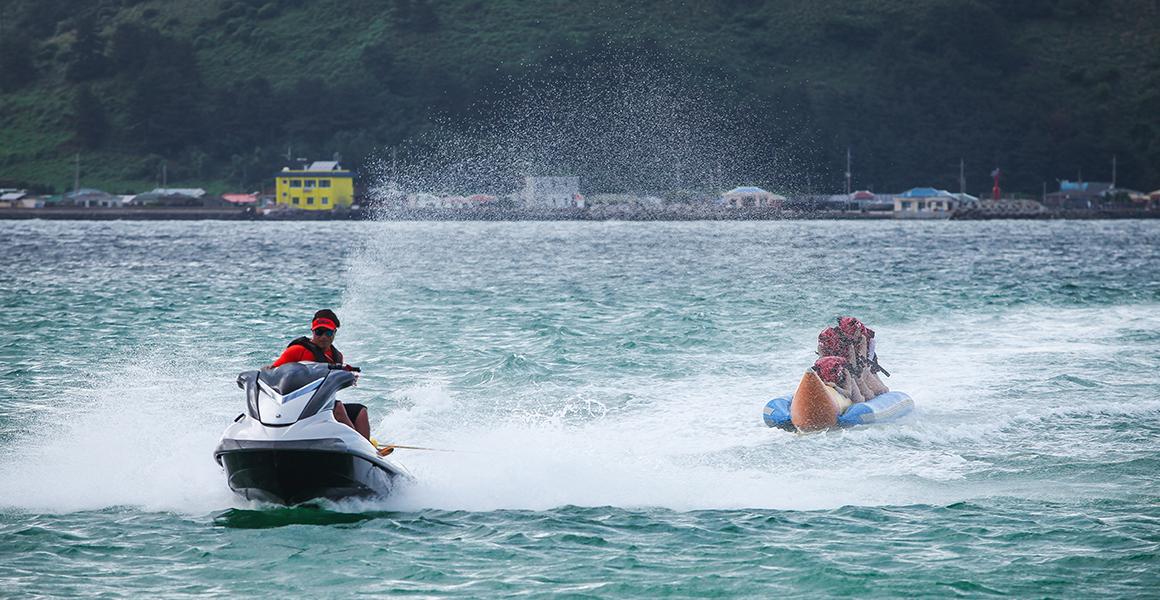 At this speed, it's like taking flight
Banana Boat
If you're not familiar with the term, a banana boat is so named because of its shape. It is pulled behind a high-speed motorized vehicle like a boat or Sea-Doo personal watercraft. In Korea, this leisure sport has been popular since around 1993, and now it's a common attraction during Jeju's summer months at Hyeopjae, Jungmun, and Hamdeok Beaches, among others. The best part is you can go as a group with friends or family and squeal like banshees as you fly and bounce over the ocean waves at up to 40km/h. That might not sound like much, but as you speed over the water it seems a lot faster. You'll definitely find yourself holding on for dear life! If even one rider gets knocked off kilter, the whole banana boat can overturn, so it's a fun, collective effort to hang on and keep out of the water… Good luck!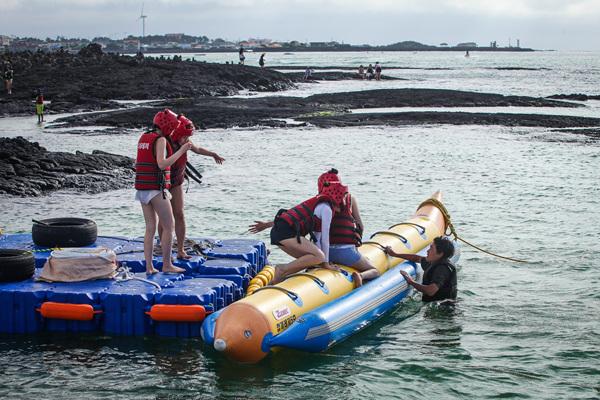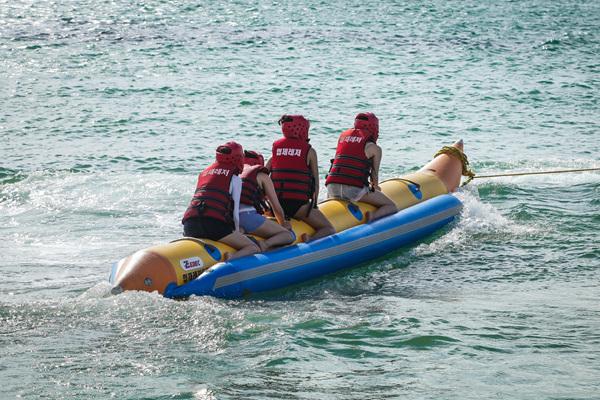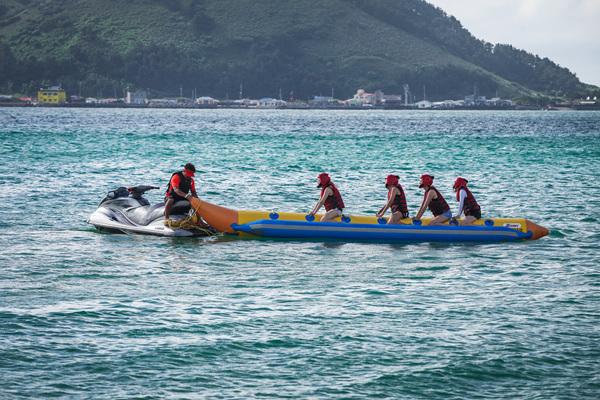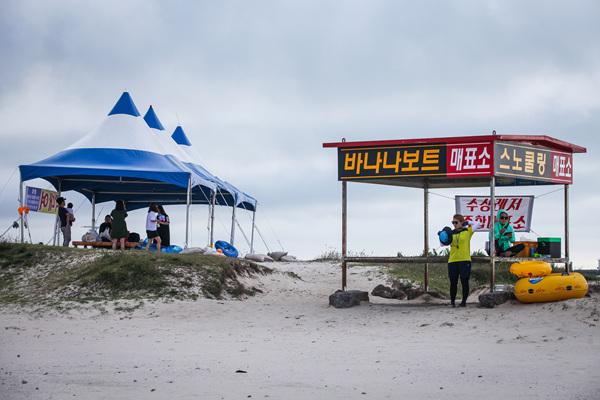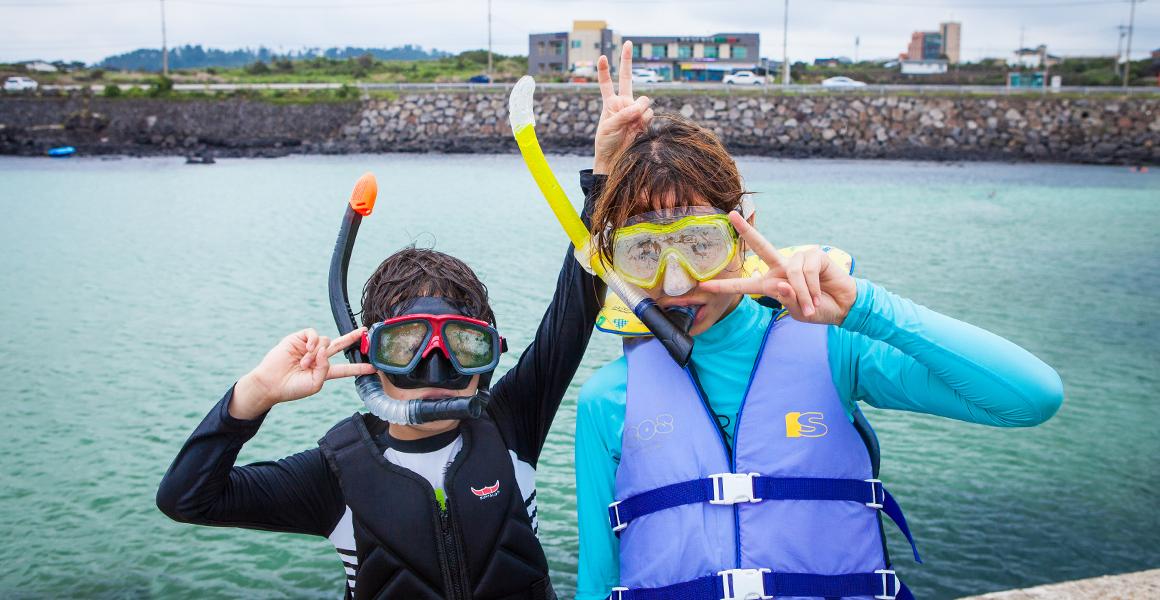 A view of the floral sea floor
Snorkeling
Snorkeling is an active sport that requires very little by way of equipment but which delivers a huge amount of underwater enjoyment. It's easy to learn, suitable for all ages, and just requires swimming skills and a certain amount of physical fitness. For the most part it's a safe and healthy sport. If you'd like to try it, then practising in a pool before heading out into Jeju's beautiful coastline is a good idea. You can fit your mask so it's comfortable and snug, get used to breathing through a snorkel, and practise brief dives to the bottom to get a closer look at marine life there.

Of course, this being the ocean, it's always best to snorkel dive in pairs. Remember to breath slowly and save your strength by floating in, rather than fighting, the waves. Some of the best underwater scenery you can find at Hwangwooji Beach, Panpo Port, and Socheonji. But Jeju is blessed with plenty of great coast, so there's a lot of smaller spots to discover for yourself. Again, though, safety first! Please go with an experienced friend or dive with a professional company. And have fun!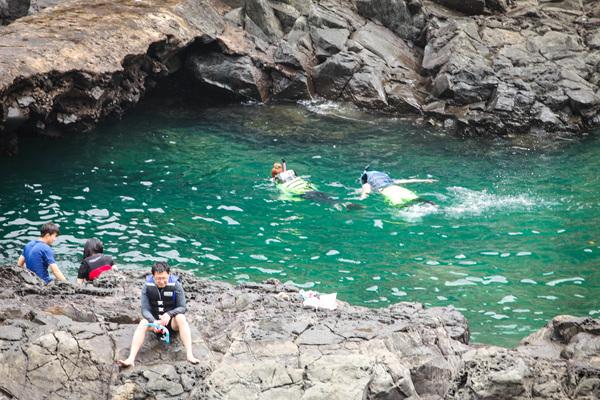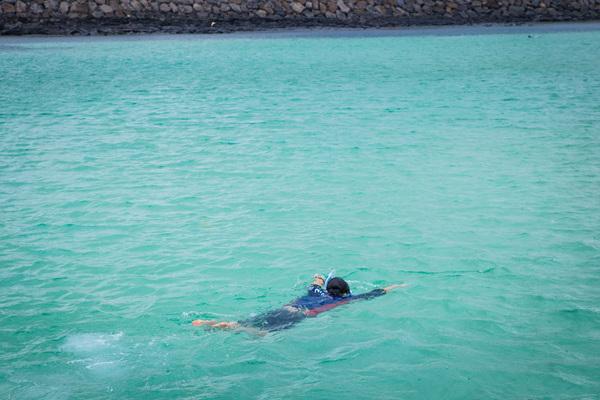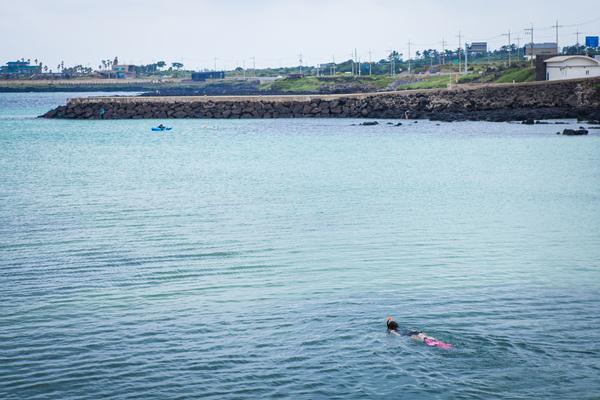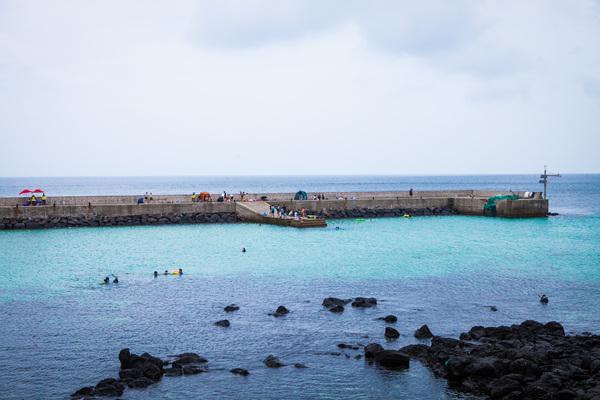 Notice

※ The above information was written on 2017-07-11. Please confirm the information prior to your trip.
※ Unauthorized use of the content above (text, photos and videos) is prohibited and subject to copyright by the Jeju Tourism Organization.