본문

17

Review

31,918

Lookup

10

Share SNS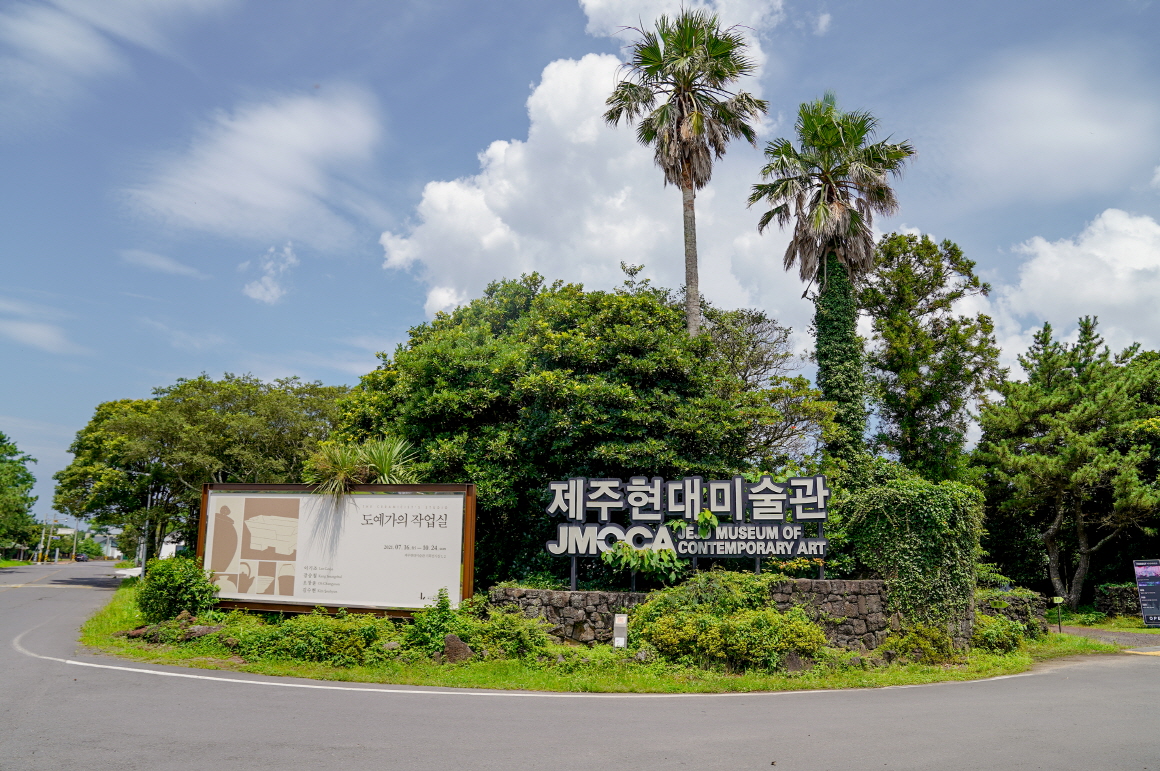 Jeju Museum of Contemporary Art was built in Artists' Village in Jeoji, Hangyeong-myeon, Jeju-si as a 2-story main building and a 1-story annex.

Construction on the museum began in December 2005, with a total of KRW 3.4 billion having been spent on it to this date. The design for the museum was the work of Kim Architecture (architect Kim Seok-yun), who was the award for excellence in a public construction contest that emphasized a nature-friendly design.

The Jeju Museum of Contemporary Art is a complex cultural space with a wide range of facilities that offer cultural and artistic functions, such as an international sculpture symposium outdoors park, an outdoors stage that can seat over 1,000 people, a special exhibition hall, permanent exhibition hall, planning exhibition hall, art shop, and seminar room.