본문

590

Review

686,009

Lookup

989

Share SNS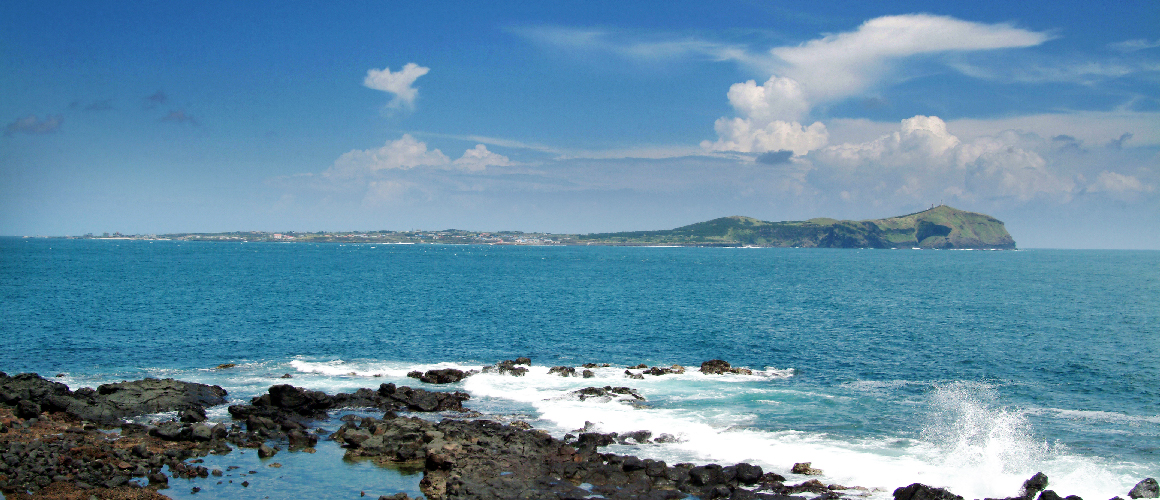 At the far east end of Jejudo Island, located 3.8km northeast from Seongsanpo Port, is Udo Island. If you see it from Jongdal-ri, Gujwa-eup, you can see an island which looks like a cow's body, from head to tail. With its unique shape, you can tell that it is Udo Island at a glance. Udo Island is a blessed tourist site with natural environments such as plain rich soil, diverse fishing grounds, and the 8 Scenic Sights of Udo Island. Above all, you can experience Jejudo Island's unique and traditional culture such as its women divers, paths lined by stone walls, and stone tombs, making you feel like you're in a smaller version of Jejudo Island.

Tourists can also enjoy various activities such as fishing, mountain biking, bus tour, boat tour, and submarine tour. On top of Udobong Peak, which is 132m high, you can see the entire island beneath you, and you can see the view of Jejudo Island, including Seongsan Ilchulbong Peak, with the clear blue ocean as the background.

Udo Island became even more famous because it was the filming site for the movie "A Love Story" featuring Lee Jeong-jae and Gianna Jun. If you walk along Udo Sanho Beach, where the movie was filmed, the spectacular view of the snow white sand and the blue ocean will have you wondering if you've stepped into the movie itself.

Udo Island became even more famous as a marine tourist site as it offers submarine tours where you can enjoy the view of an underwater world. It only takes 15 minutes by boat from Seongsanpo Port and the boats can carry cars so it is very convenient to visit. So, if you are a tourist visiting Jejudo Island, do not forget to visit Udo Island.