본문
121

Review

97,489

Lookup

60

Share SNS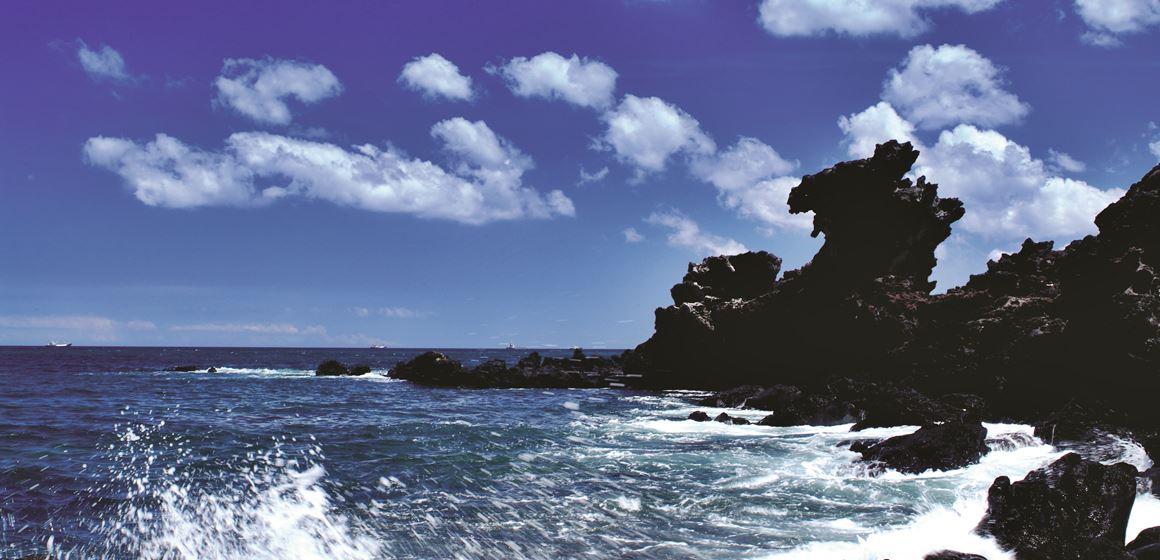 Yongduam Rock serves the symbol of a dragon's unfulfilled dream.

Once upon a time, a dragon that lived in the underwater palace wanted to ascend to heaven, which was not an easy task. The dragon found out that it could fly up to heaven by holding the orb of the Hallasan Mountain God. So it stole the orb and hid itself under Yongyeon Valley, but it was caught before it could ascend. It was struck by the arrow shot by the Hallasan Mountain God and while it was writhing in anger and resentment, it became a rock.

Yongduam Rock, like its name, is in the shape of a roaring dragon that looks like it is springing out from the ocean. When the wind and the waves are strong, it looks as if it might fly away to the sky. Its total height above water is 10m and the underwater portion of the body is about 30m long.

If you gaze into Yongduam Rock during sunset, you'll fall under the illusion that thedragon is actually writhing. In order to catch a good view of the rock, watching it from 100m west from the rock is most advisable.

It looks even better when the waves are strong, as it looks as if the dragon is roaring as it suffers from the wrath of the heavens. It is one of the most famous spots representing Jeju Island.

It is located just 200m west of Yongyeon Valley, another attractive tourist destination by the sea that is also in the heart of downtown Jeju City.