본문
24

Review

31,818

Lookup

25

Share SNS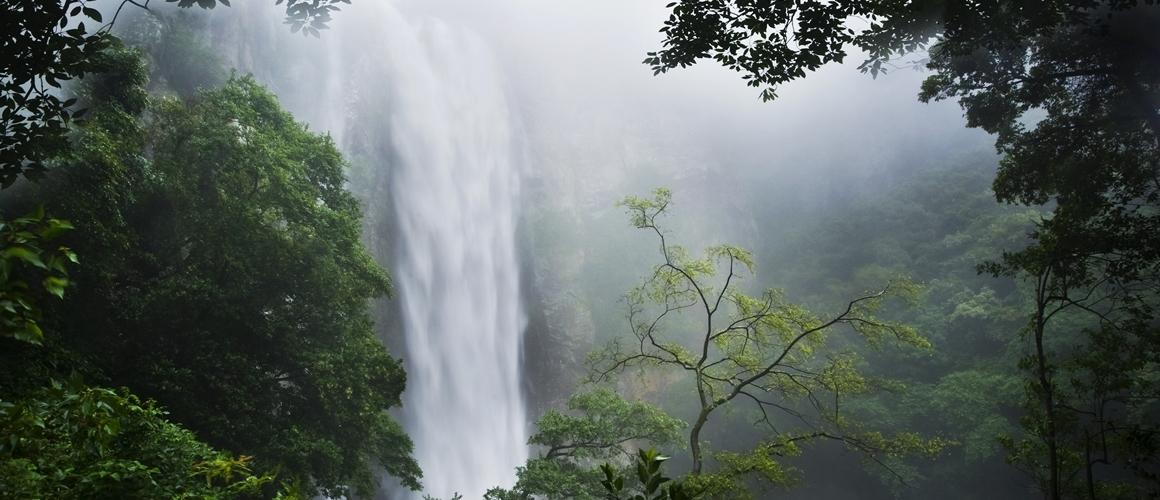 Eongtto Falls, which is about 50m high, usually hides within the forest and shows itself when the rain falls. Its uniqueness is twofold because of the wonderful view of the rock cliffs around the fall that harmonizes with it.
In the valley near the fall, a natural temperate forest grows on the valley, and evergreen trees contribute to the beauty of the southern region.
In order to see Eongtto Falls, you must pass through Wolsan Village in Gangjeong-dong, Seogwipo-si, and follow an upward path for 500m, following Akgeuncheon Stream, or walk along the citrus field for 800m to the northwest from the front road of Gang Chang Hak Sports Park.
Eongtto Falls is one of the 70 Scenic Sights of Seogwipo in Jejudo Island. *The KBS variety show 'One Night and Two Days' was filmed here.