본문

163

Review

69,791

Lookup

33

Share SNS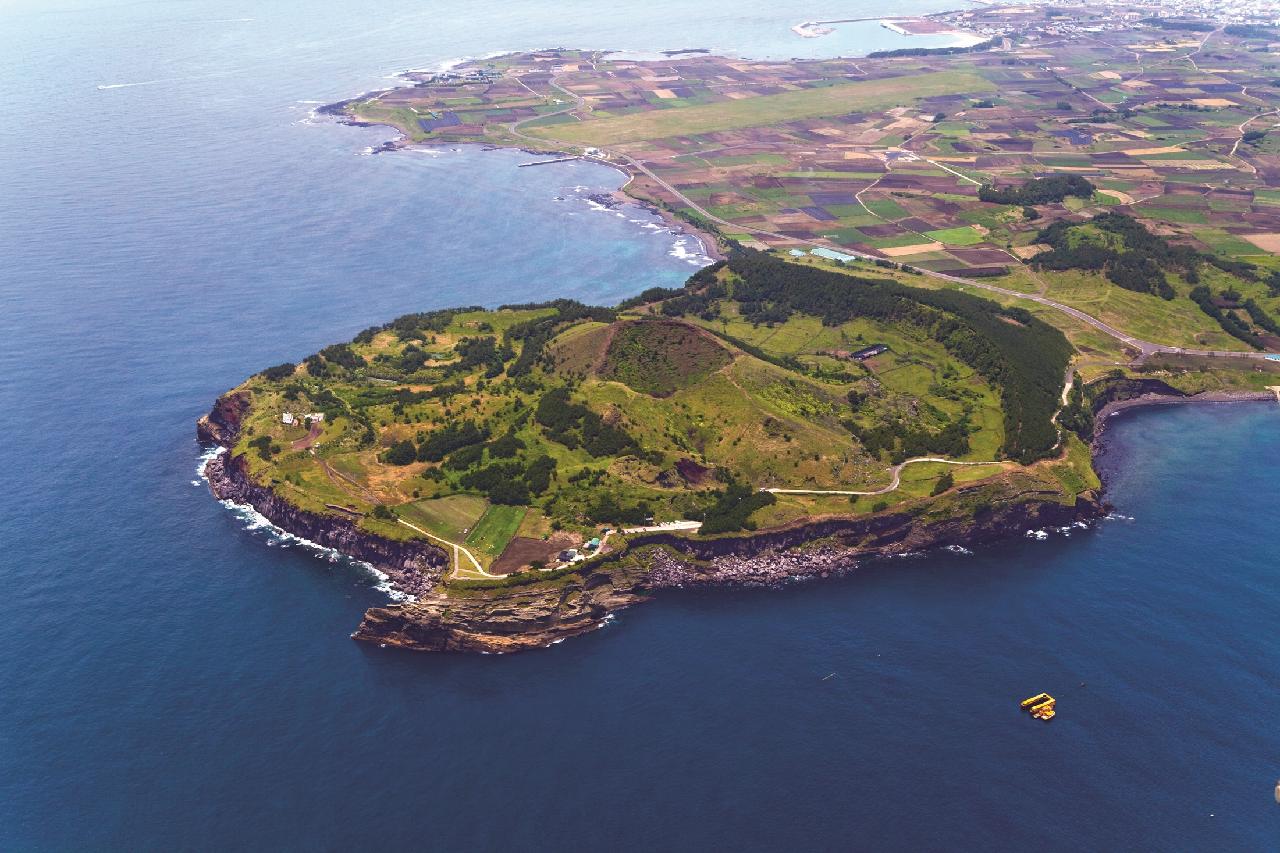 Consisting of a cinder cone in the middle of the crater and its tuff ring, Songaksan Mountain's peak, which can also be considered as its mouth, has a depth of 69m and has completely preserved its active form.

While it was previously unknown to visitors outside of those with archaeological reasons, recently it has become part of a well-known tour course and now many narrow paths lead to it.

Songaksan Mountain was used as Japan's forward operating base during its invasion of China, the last line of defense during the final hours of WWII. Ruins of airfields, hangars, and anti-aircraft artillery are scattered throughout, with 15 coastal trenches below the coastal cliff, four or five of which have naturally decomposed and pose falling hazards.

It has high preservation value because the cave was built using the shore cliff, and the trenches are located by the seaside to create excellent oceanic view. With Hyeongjeseom Island, Gapado Island and Marado Island off in the distance, the view is sure to make for fantastic photo-ops and memories.