본문

337

Review

238,608

Lookup

82

Share SNS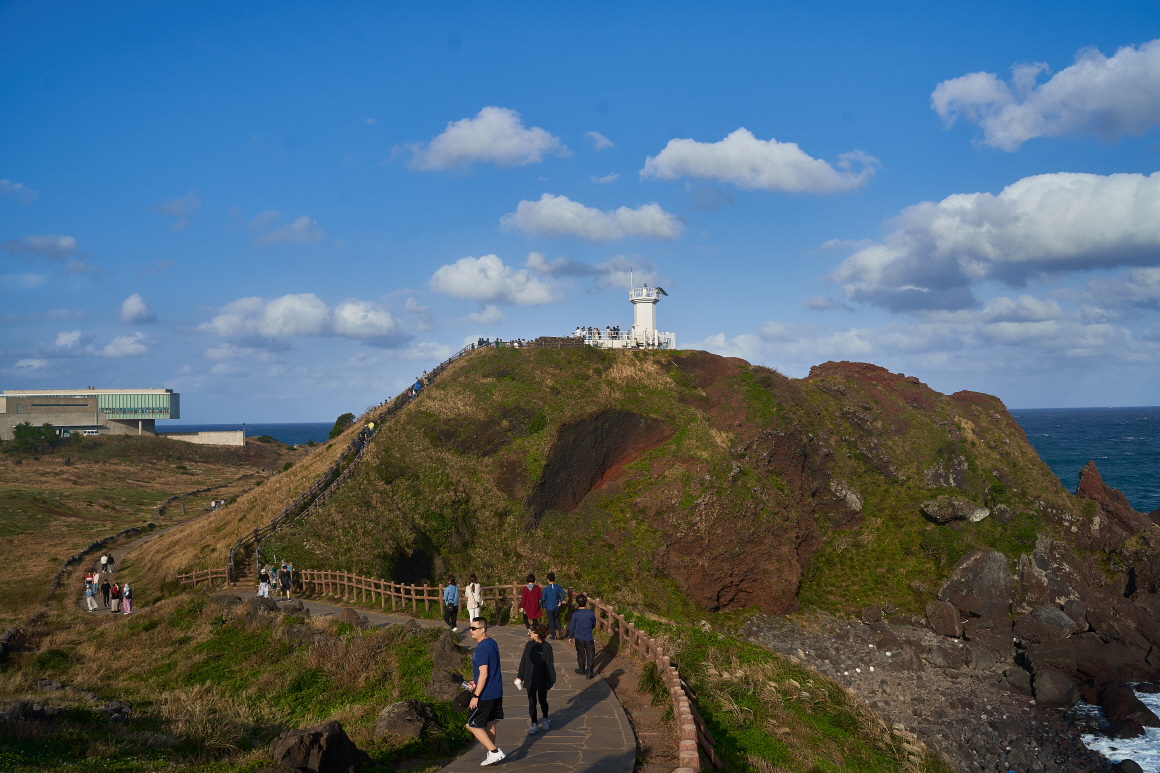 Seopjikoji, which is located on the east coast of Jeju Special Self-Governing Province, is a beautiful coastline filled with canola flowers during the spring, Seongsan Ilchulbong Peak rising up in the background, and the stunning Sinyang Beach nearby.

Here you can see the traditional beauties of Jeju, such as a vast land filled with canola flowers growing on the hill, Jeju ponies grazing peacefully, beautiful rocky cliffs, and the legendary Seonbawi Rock standing in the middle of the ocean.

What makes Seopjikoji different from other coasts in Jejudo Island is that it is made of red volcanic ash called "scoria", and possesses strange rock formations that only show themselves when the tide is low are unique.

It's the filming site for movies and TV dramas like "The Legend of Gingko," "The Uprising," "Cheonilya," and "All In." The picturesque blue house at the sea where Choi Jin-sil lived in in the movie "The Legend of Gingko" was based on this site. As such, there is no shortage of tourists who seek this place out.