본문

355

Review

128,803

Lookup

53

Share SNS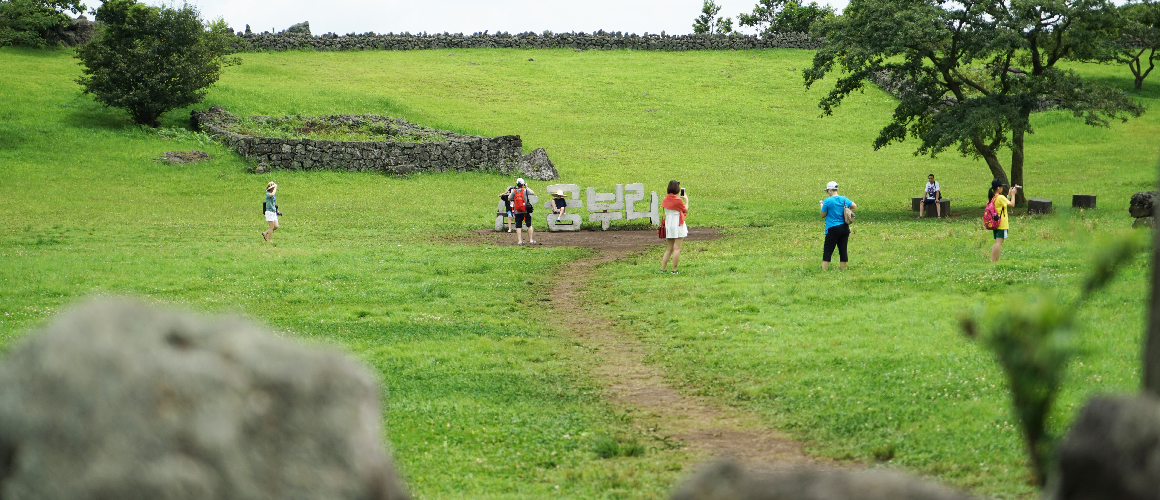 Sangumburi Crater differs from the 360 or more parasitic cones of Jeju in that it was not formed when the materials ejected from the eruption stacked.

Instead, it is a maar-type parasitic cone that was formed as a crater with a hole in it when many materials were ejected.

The inner area is 300,000㎡, while the interior bottom circumference is 756m, and the exterior circumference is 2,070m. Nearly vertical, the crater is approximately 130m tall, making it slightly larger and deeper than Hallasan Mountain.

In autumn, when the ridges of Sangumburi Crater are colored gold by waves of silvergrass, the planted cedar becomes the dominate species that take up most of the eastern and western slopes, with Sawtooth oak in the surrounding area.

Furthermore, Korean Fir has been planted to form a forest path. Excluding these lush forests, colonies of Eulalia grass cover large patches of the crater.

The colonies of silvergrass make up the representative scenery of Sangumburi Crater during the autumn, a view that is cherished by visitors from all over the world.