본문
2

Review

6,748

Lookup

0

Share SNS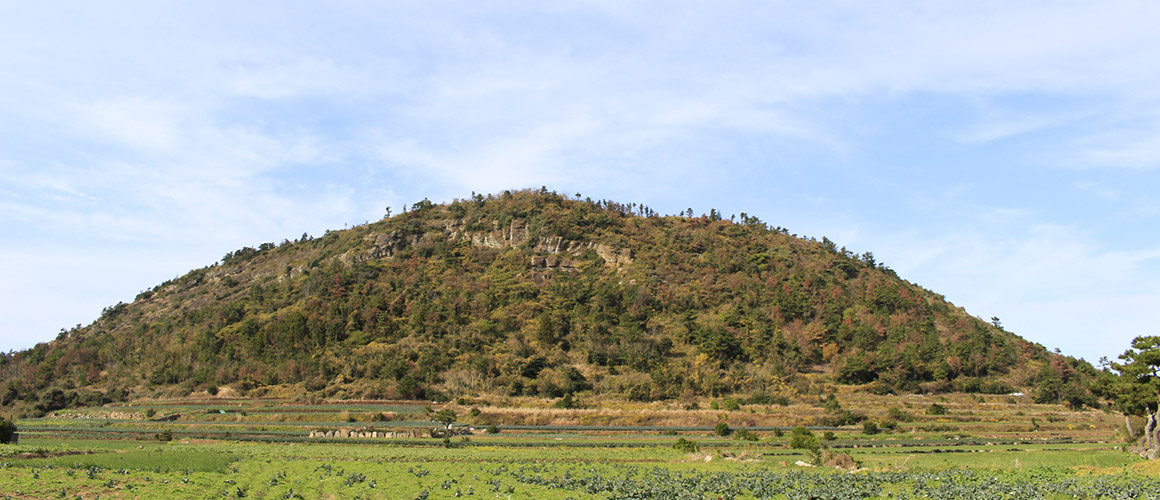 This is a complex volcano on which the east, west, and south sides of this volcanic cone are steep and reveal sedimentary rock layers. The western side has a cliff facing the sea and the double hybrid volcanic edifice to the north.

The Dang in the name Cheodang Oreum Volcanic Cone stands for shrine. It is said that the foot of this mountain held a shrine that worshipped a snake deity called 'Sagwi'. Sagwi was misinterpreted through the years into Chagwi and the shrine was named 'Chagwidang Shrine'.

Due to its proximity with the creek, this volcanic cone was named Jagwi Oreum Volcanic Cone. When the Jagwidang Shrine was built, the volcanic cone was called Dangsan Oreum Volcanic Cone. As the years passed, the name Dangsan Oreum Volcanic Cone was forgotten and this volcanic cone came to be known as Dang Oreum Volcanic Cone.