본문

55

Review

43,830

Lookup

24

Share SNS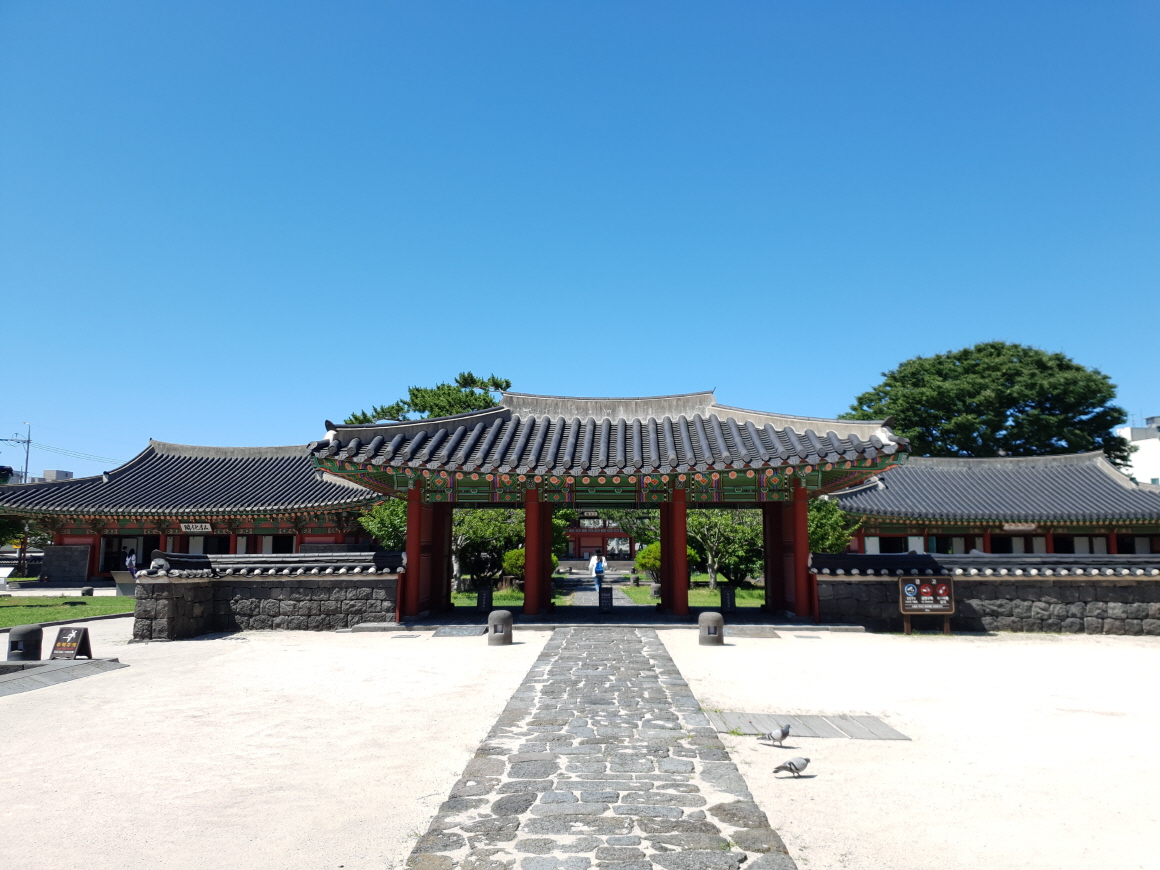 Gwandeokjeong Hall, which is located at the center of downtown Jeju, serves as a meeting ground as well as a milestone. It is designated as Treasure No. 322 and is familiar sight to the resident in Jejudo Island.

In 1448, during the reign of King Sejong in the Joseon Dynasty, Jeju Moksa Sin Suk-cheong built Gwandeokjeong Hall in order to train soldiers and to boost martial spirit.

The name Gwandeokjeong Hall originates from the saying [Saigwandeok], which means "shooting arrows strengthens one's body and soul during peace and protects the nation during war, so watching arrows is a virtue." The pillars carry the high quality wall paintings such as "Sipjangsaengdo (Ten Longevity Symbols Painting)", "Jeokbyeokdaecheopdo (Jeokbyeok Battle Painting)", and "Daesuryeopdo (Large Hunting Party Painting)", and the plaque is said to have been written by Prince Anpyeong himself.