본문
Top 10 Jeju Sites for December <You worked hard in 2018. Time to rest your exhausted body in Jeju>
Jeju in its winter apparel is so beautiful that you cannot stay indoors and avoid the cold. Red camellia flowers decorate the island with splendor, and various festivals welcome tourists. Enjoy the holidays dressed in Jeju's colors and you will soon forget about the cold.
Review

1

Lookup

45,198

Share SNS

16
Top 10 Jeju Sites for December

You worked hard in 2018. Time to rest your exhausted body in Jeju

Winter has already arrived on Jejudo. Jeju in its winter apparel is so beautiful that you cannot stay indoors and avoid the cold. Red camellia flowers decorate the island with splendor, and various festivals welcome tourists. In particular, December means Christmas is coming. Enjoy the holidays dressed in Jeju's colors and you will soon forget about the cold.
Winter celebrations that keep away the cold
Jeju Winter Festival and downtown cultural performances
Abandon the preconception that winter in Jeju is boring, because December on the island is filled with exciting winter festivals. The highly acclaimed Jeju Winter Festival will be held this year from Dec. 20 to Jan. 6, with photo zones decorated with a winter atmosphere and mini-concerts on Chilsung-ro Shopping Street in Jeju-si. Moreover, the 2018 Christmas party named "Original Downtown is Warangwarang" will conduct special performances on Chilsung-ro Shopping Street on Dec. 22-23 to brighten the Christmas mood. This year's performances feature popular singers from various genres.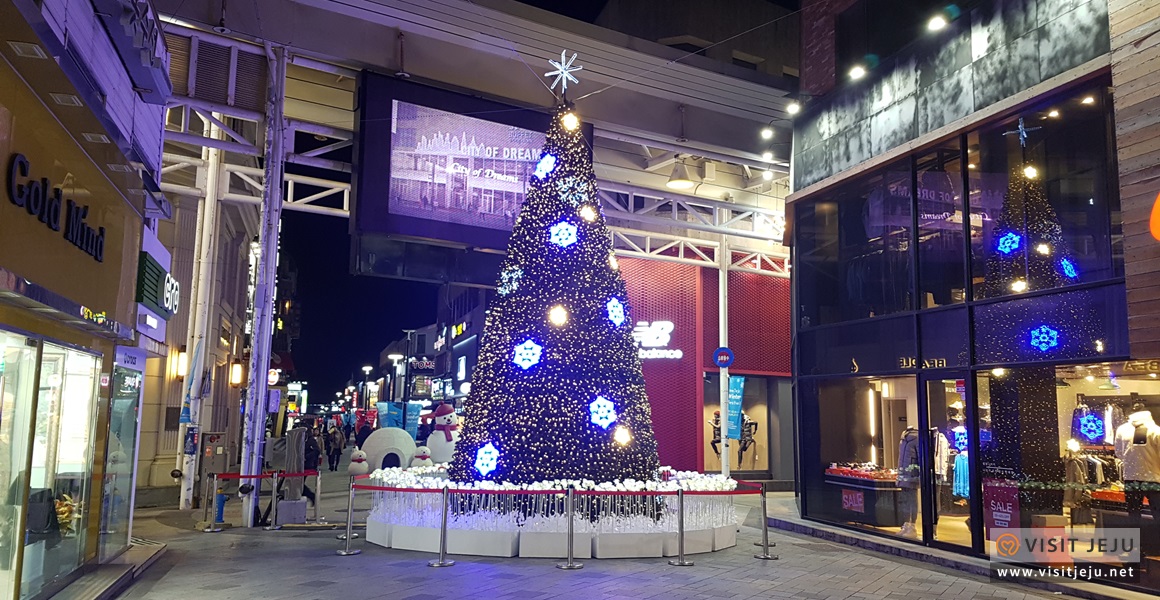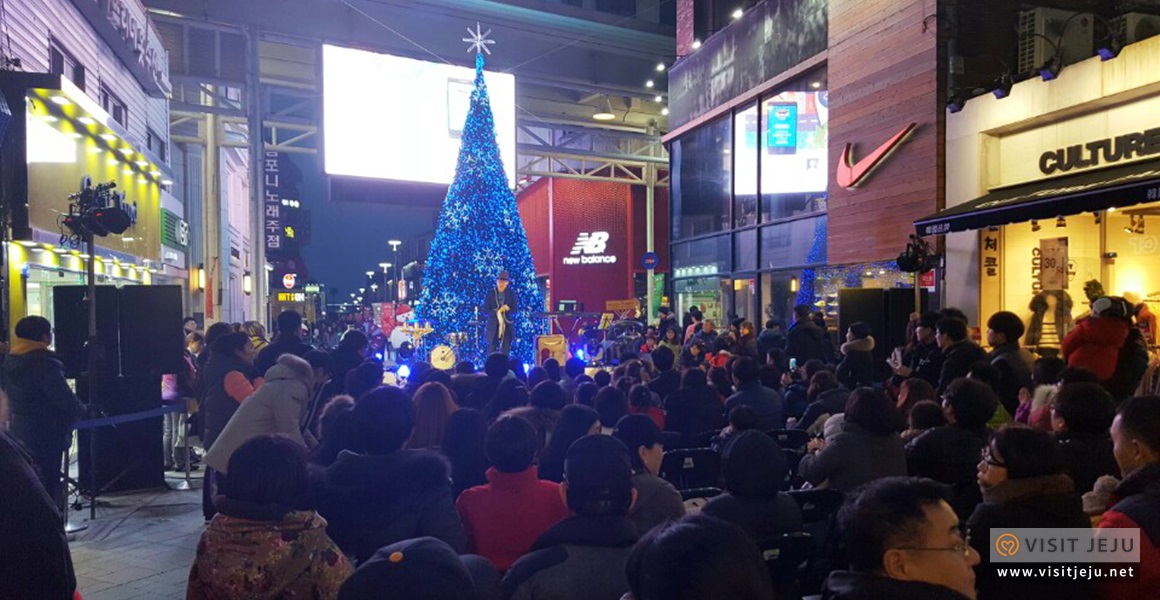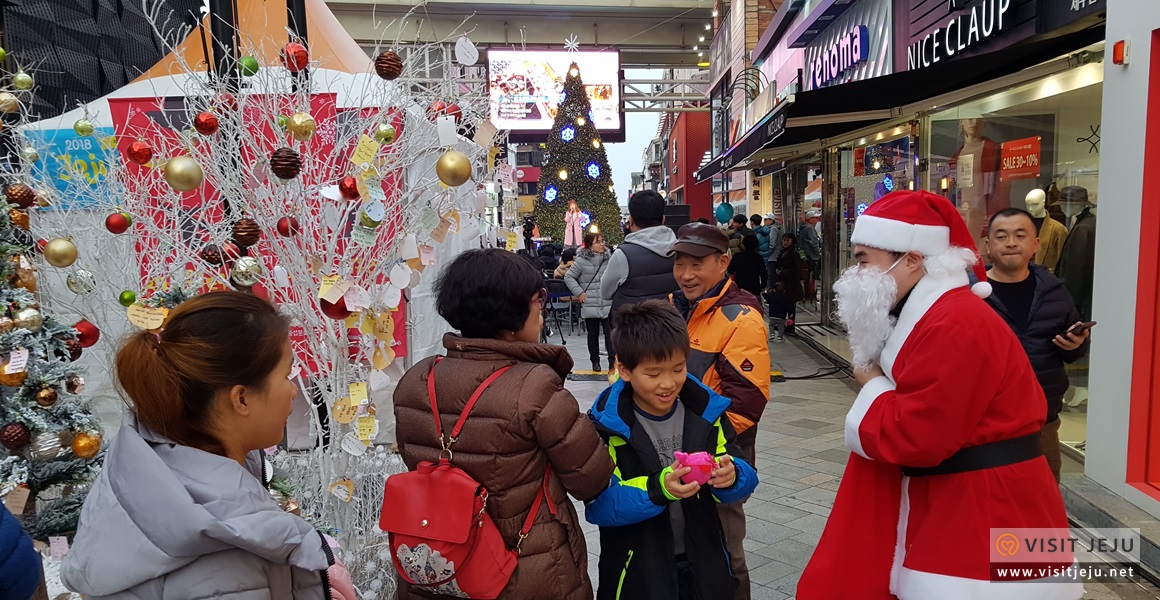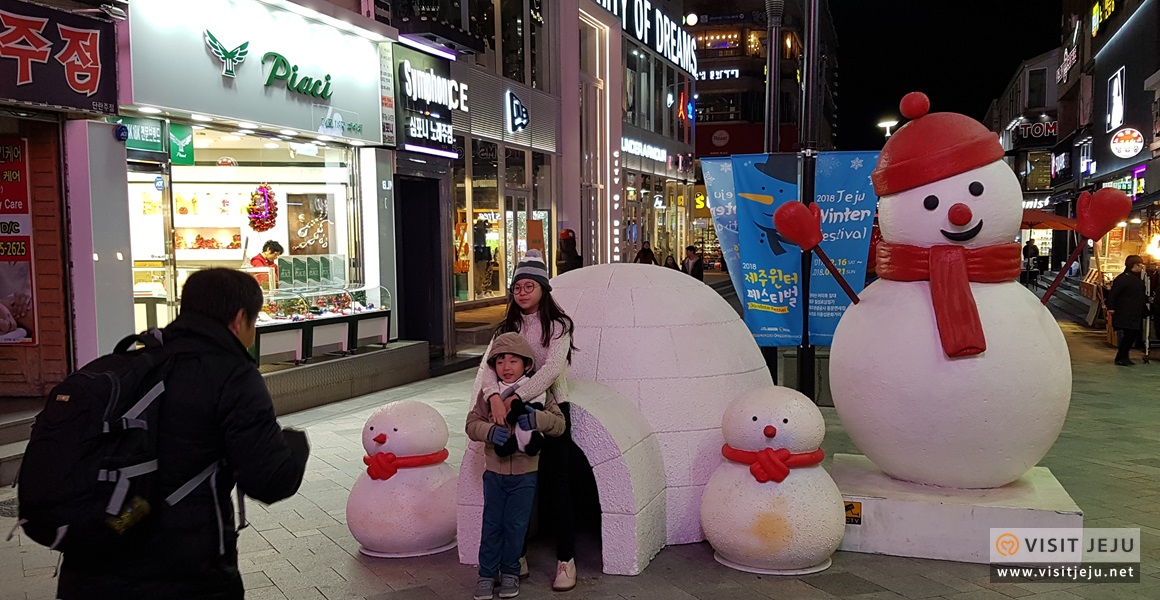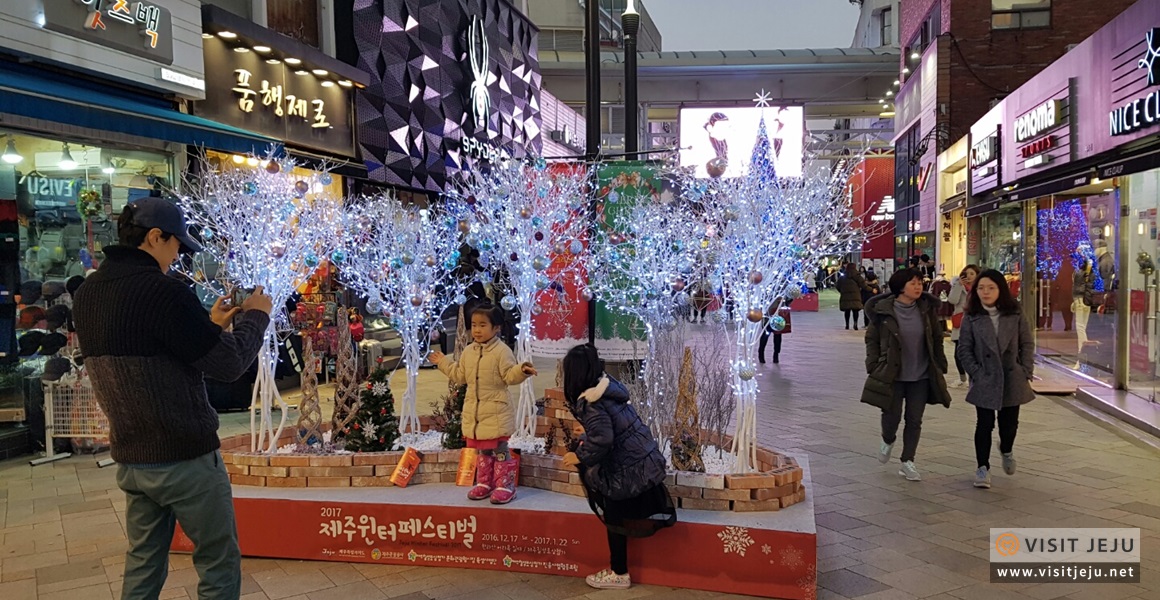 A Christmas miracle in Jeju
Christmas Museum and The Cliff Café
White snow blanketing the island, ornaments decorating coniferous trees, and carols sung on the streets. As winter approaches, the whole world becomes busy preparing for Christmas. Even thinking about the season makes you smile. In Jeju, there is a miraculous place where you can find Christmas all year long. The Weihnachten Christmas Museum in Andeok-myeon, Seogwipo-si is decorated with Santa, toy soldiers, Christmas trees and so on. The couple who owns the museum collected most of the dolls and decorations from Europe, and they will kindly explain the stories behind them. The museum holds a flea market every Tuesday and plans to conduct a costume parade on Dec. 24-25. The Cliff, a café in Jungmun Resort, will have an exciting Christmas party, so it would be nice to pay a visit if you are in Seogwipo in December.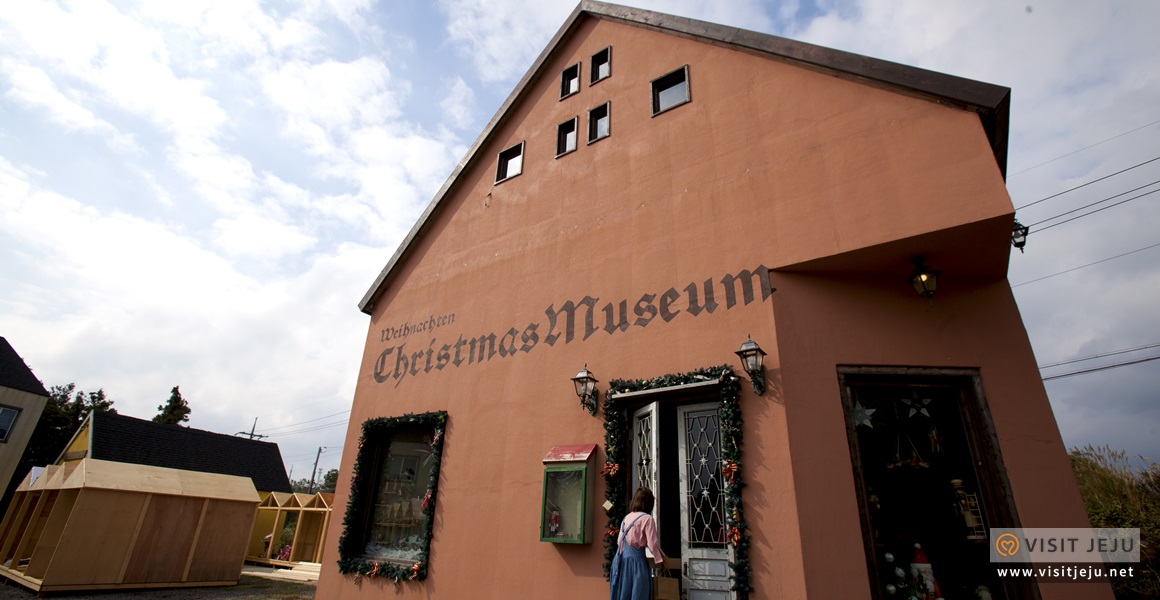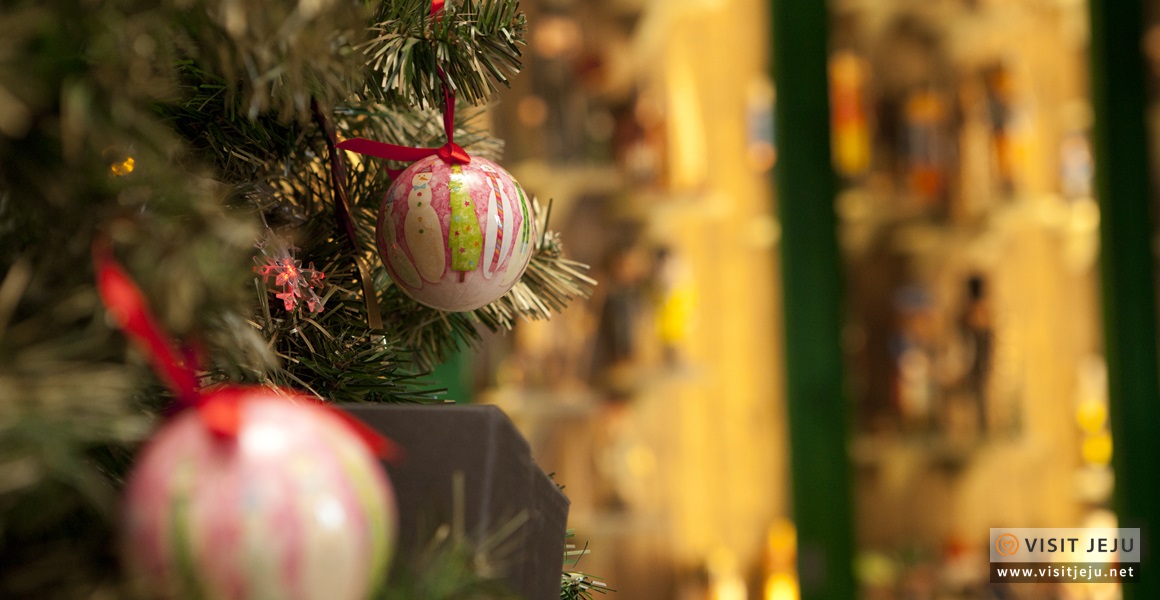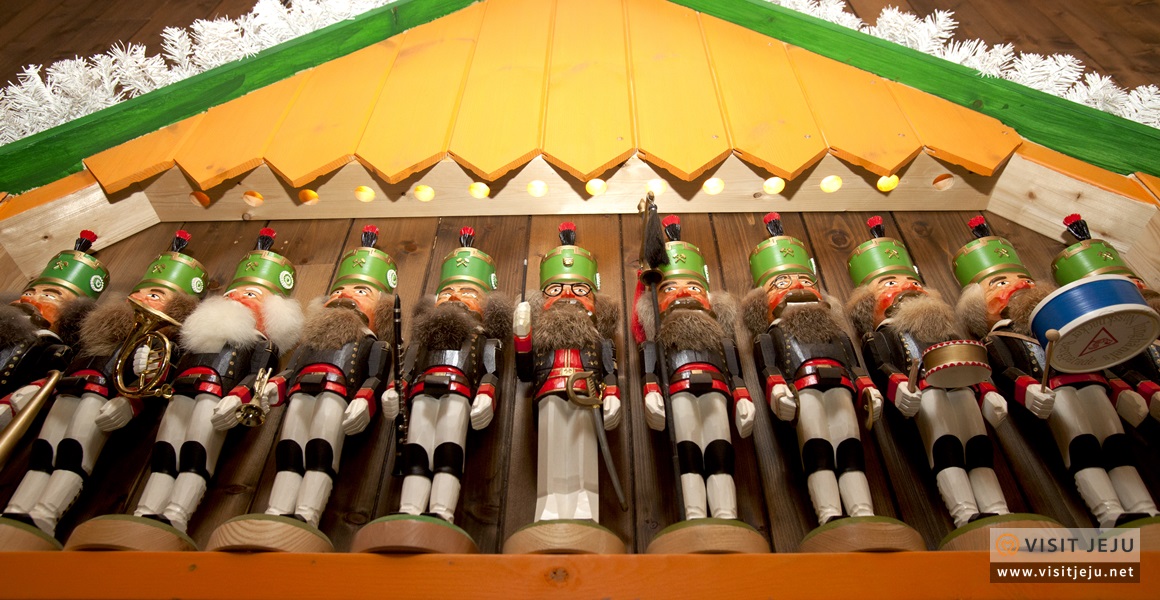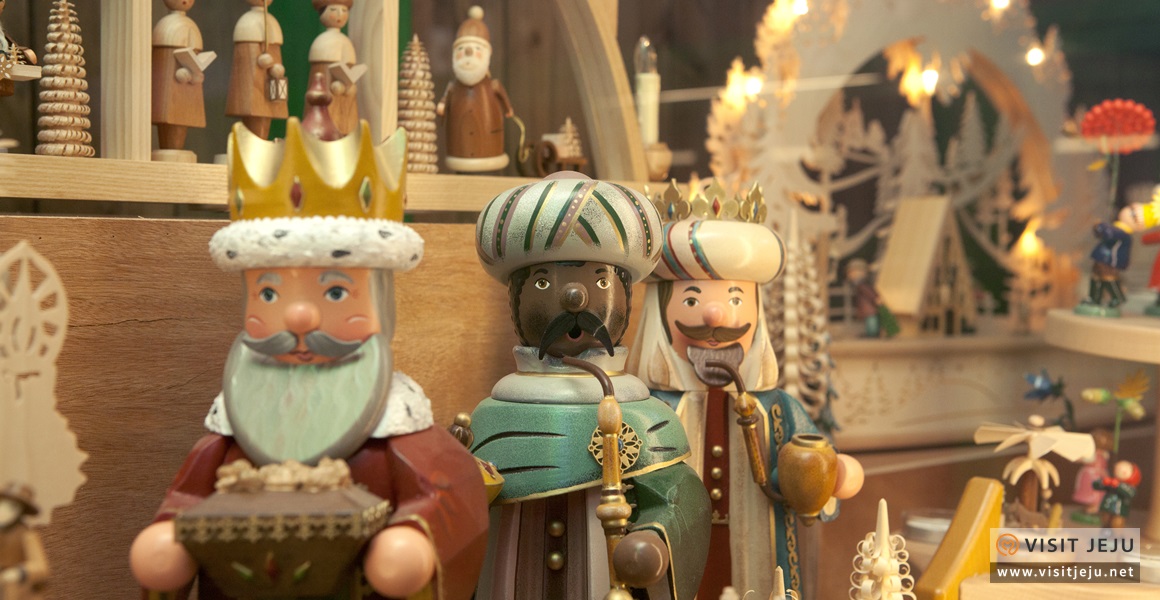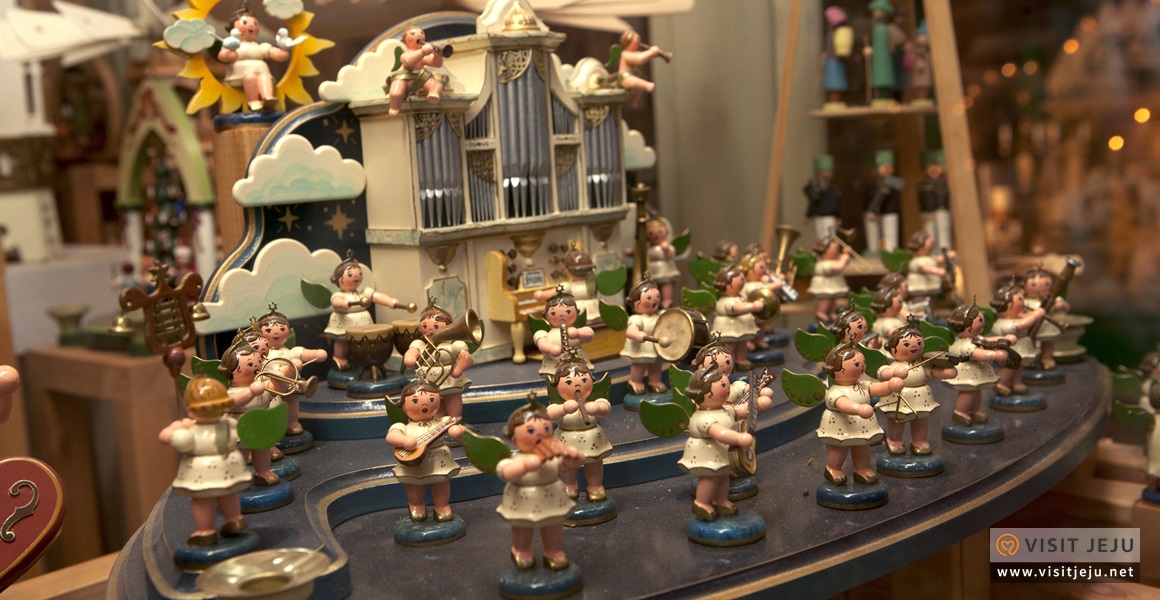 To see Christmas trees
'Abies Koreana Forest' in Halla Eco Forest
Christmas trees fill the cold, lonely winter streets with blessings and warmth. What kind of tree is used as a Christmas tree? Many do not know this, but it is Abies koreana, or Korean fir, which grows on Hallasan Mountain. In the West, firs were used as Christmas trees. However, in the early 18th century, Western priests who visited Jeju took some conical-shaped Abies koreanas, which resembled traditional Christmas trees, with them back to the West. This species was gradually improved and became the most beloved Christmas tree. Unfortunately, this tree is endangered in its native habitat, Korea. Halla Eco Forest offers the opportunity to see these valuable Abies koreanas. While the trees have a beautiful shape, they also give off a nice fragrance. As soon as you enter the Abies koreana forest, the sweet scent and clean air fill you with Christmas spirit.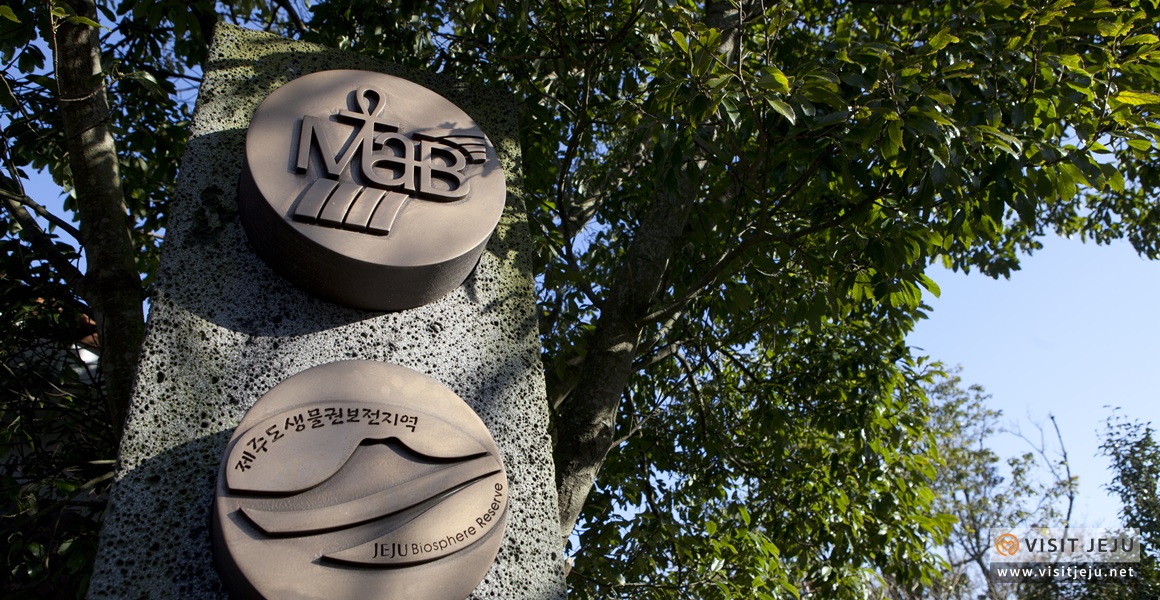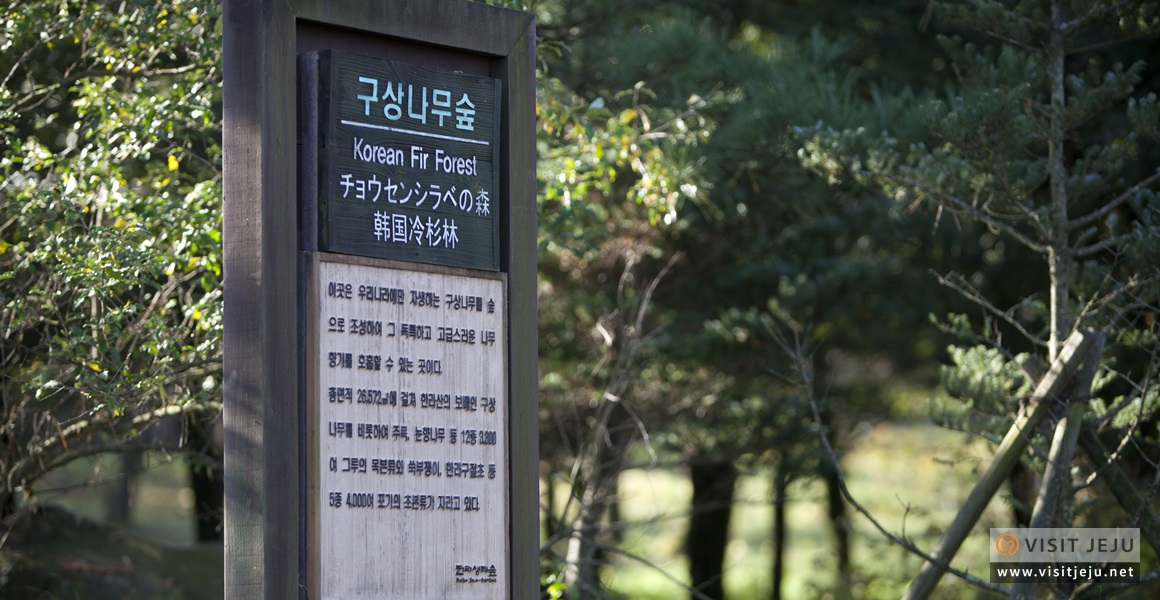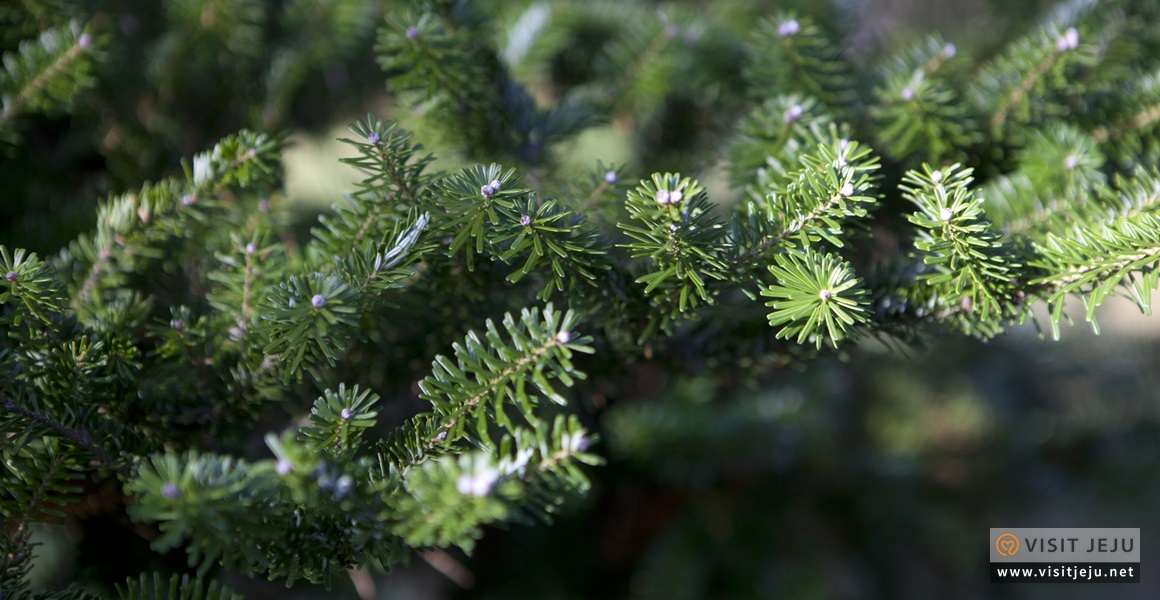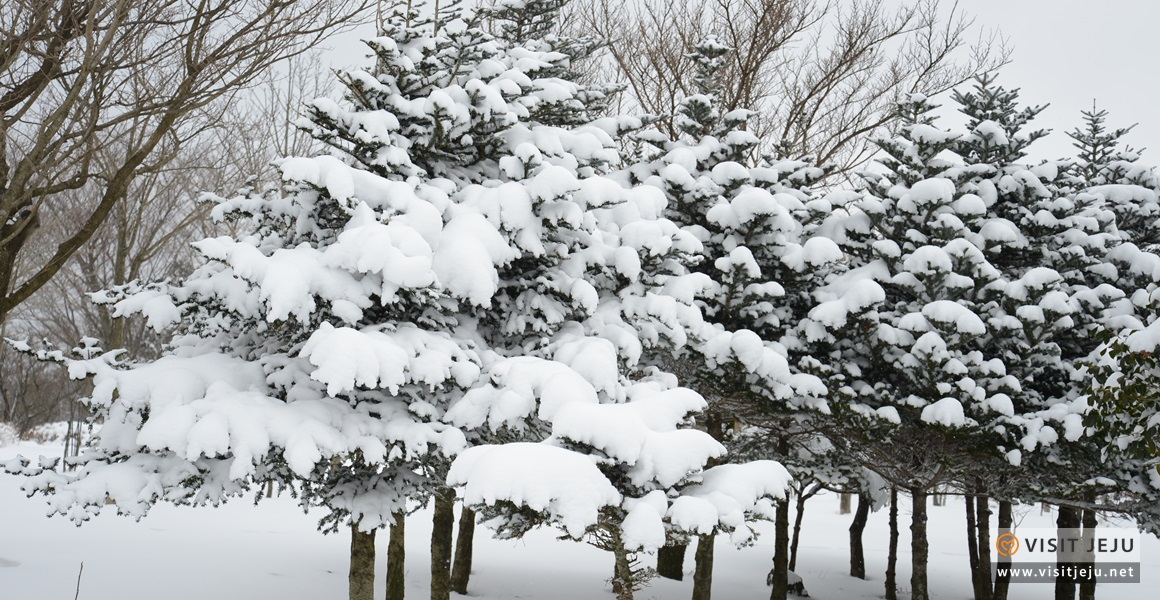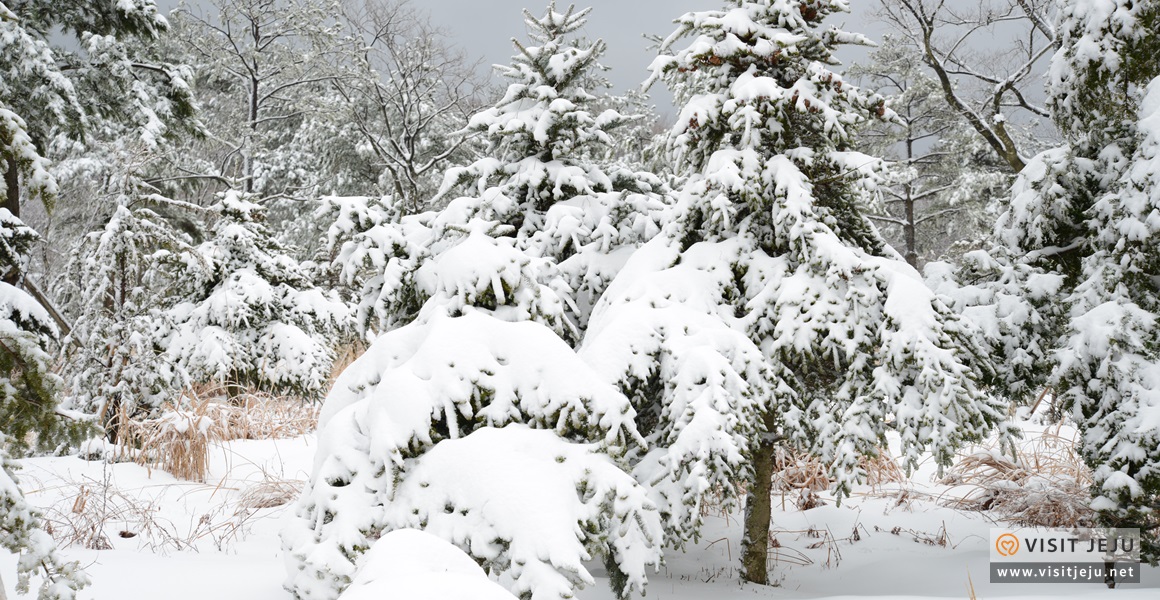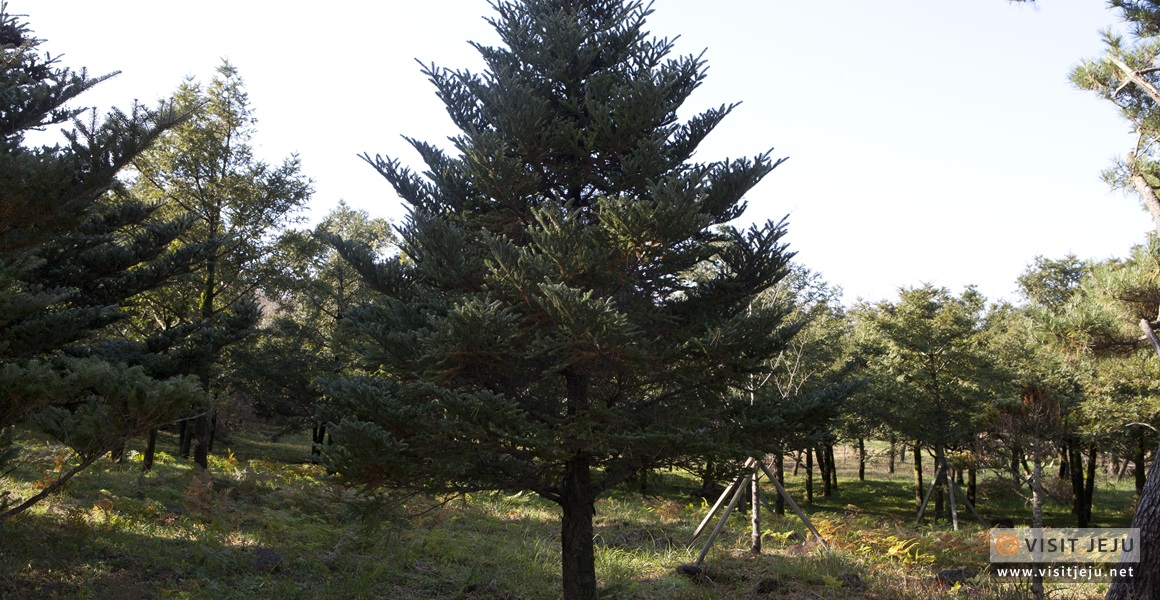 A once-forgotten underground bunker comes alive with light
Bunker de Lumières: Klimt
A bunker hidden in in the sun-drenched village of Seongsan has been transformed into a gallery of light, showing off the colors of Jeju. The bunker is a reinforced concrete building with a floor space of nearly 3,000㎡. It was used to manage underwater optical cables for the national telecommunication network. When it was no longer used, the bunker was eventually forgotten. However, it was recently chosen as the best site for an immersive media art exhibition space using the French system AMIEX (which stands for art and music immersive experience), making Jeju the first place to hold this kind of exhibition outside of France. The space is filled with the colorful paintings of Gustav Klimt and works by other artists from the same period projected on the concrete walls with lasers. The rich colors of the original works are represented solely with lights, and the accompanying music lets you actively enjoy the artworks. Jeju invites you to its shining secret gallery.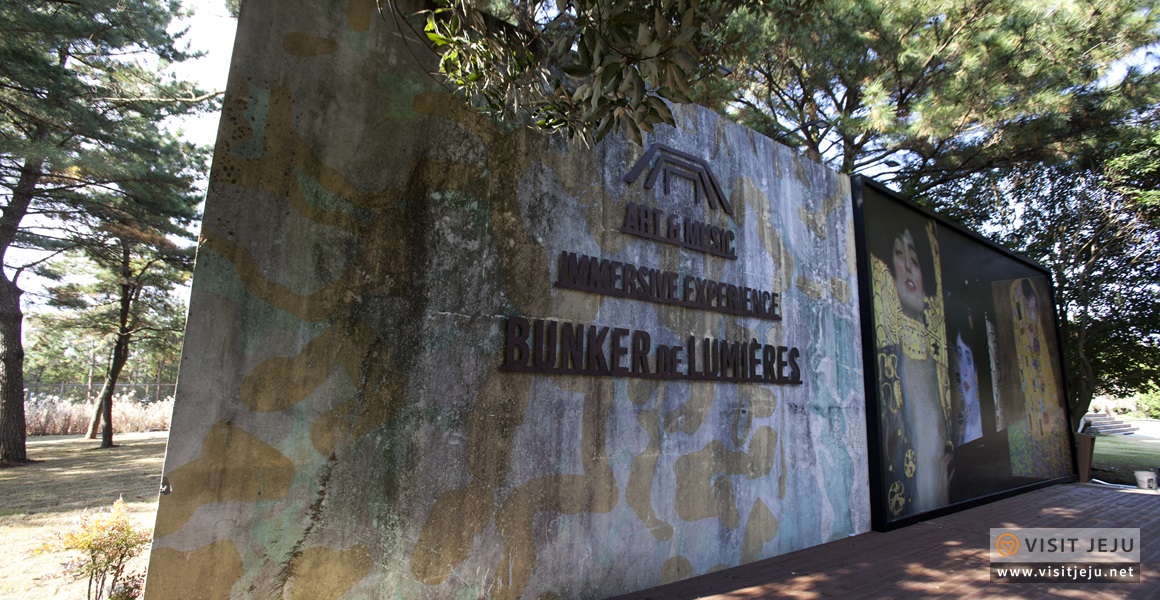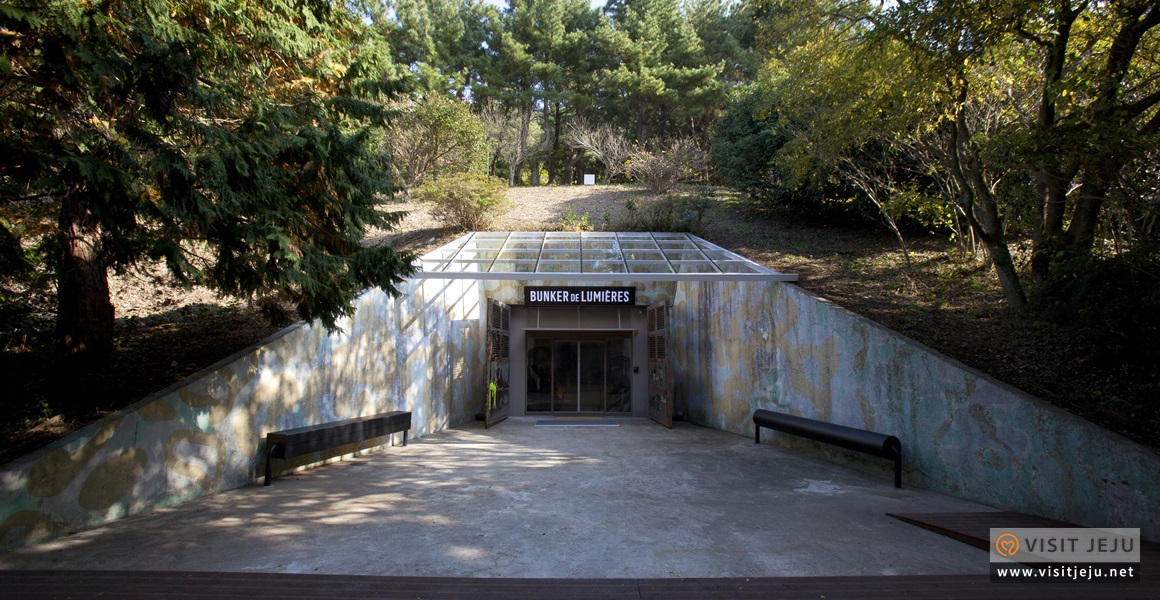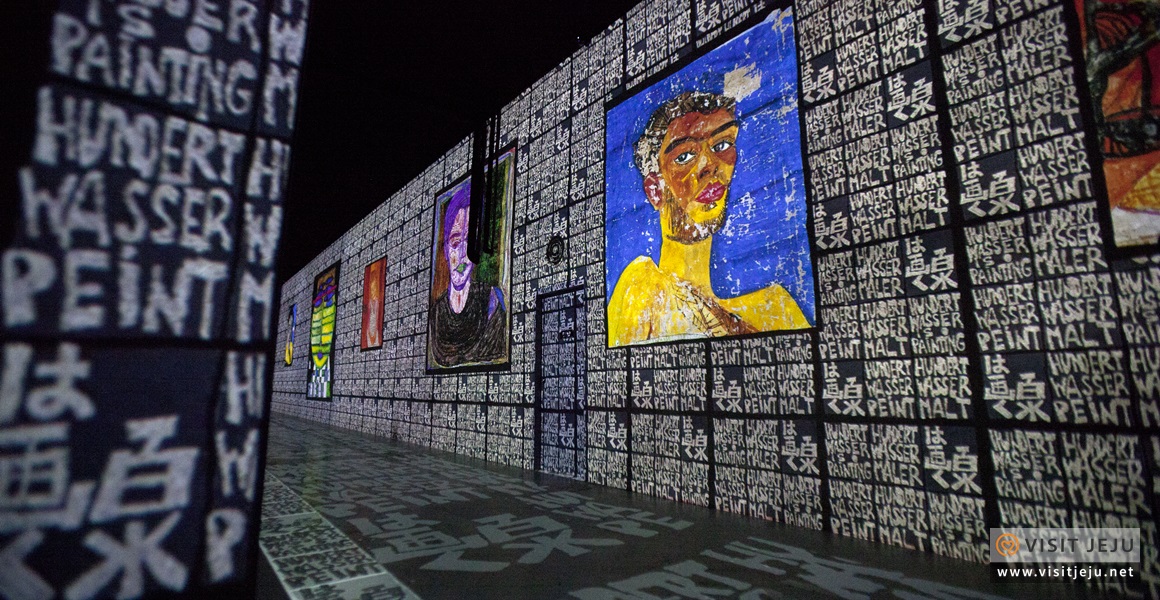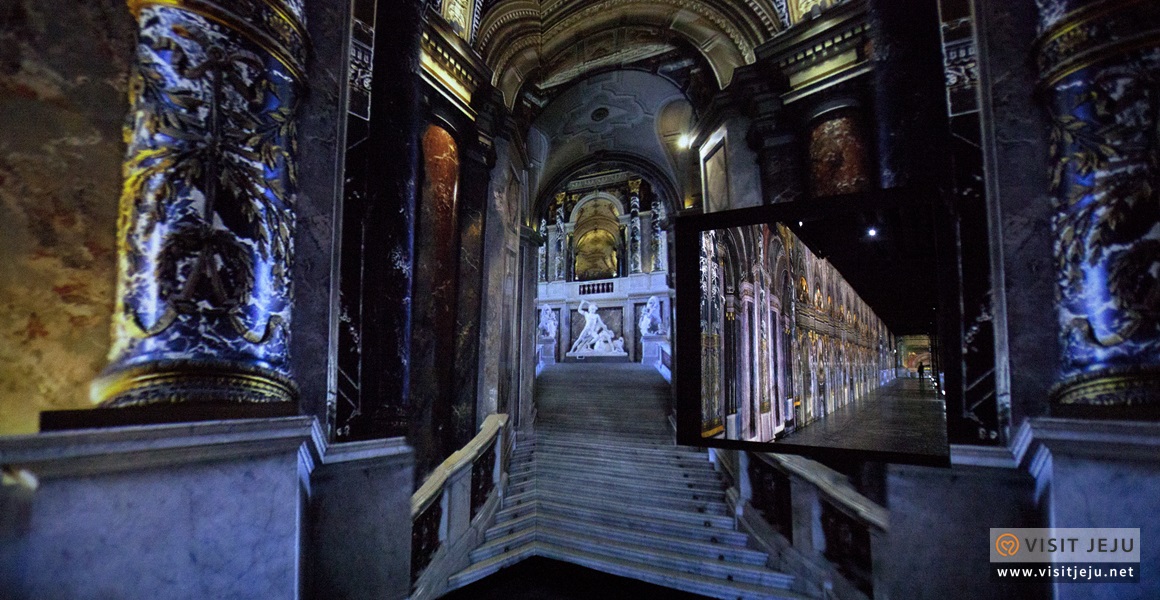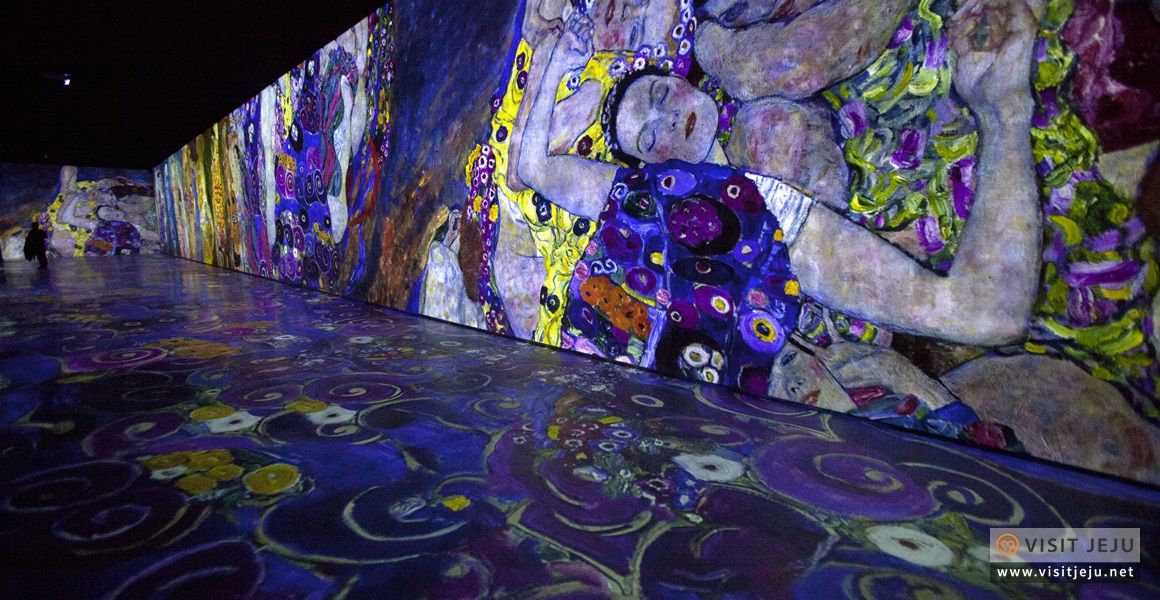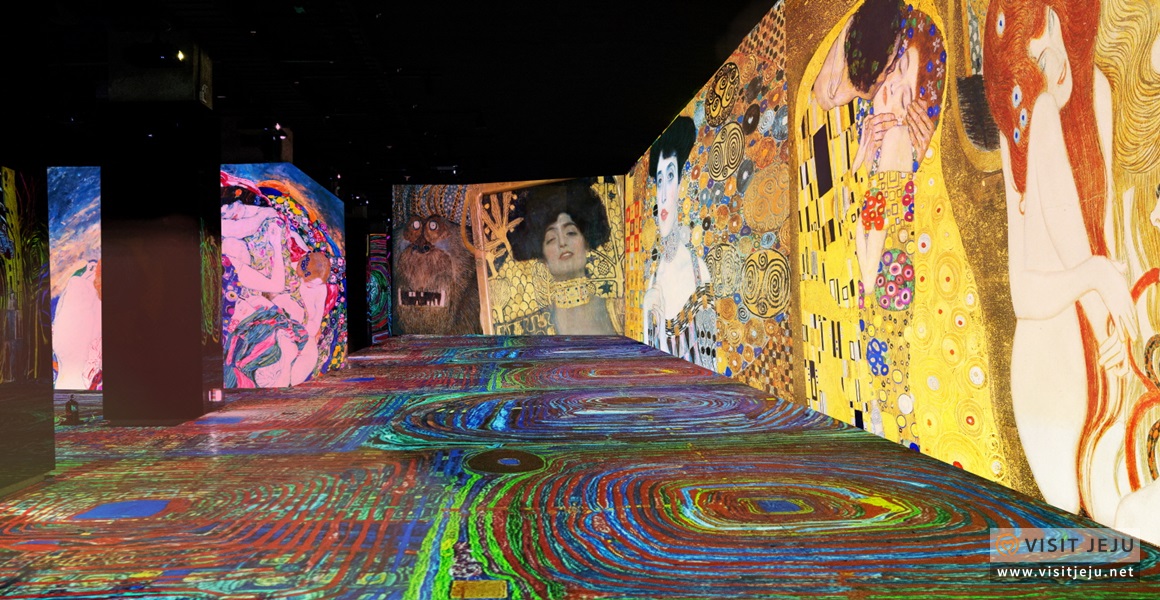 Red camellias endure the cold to bloom
Dongbaek Village in Sinheung 2(i)-ri and the Christmas Camellia Grove in Wimi-ri
The red camellia blooms at the coldest time, fighting against Jeju's harsh winter winds. The red flower of hope has been a pleasant joy for the people of Jeju enduring the winter on this barren island. Ruby-colored camellias cover Namwon-eup, Seogwipo-si this time of year. Dongbaek Village in Sinheung 2(i)-ri developed camellia trees, which were planted to protect the village from the wind, as a business and has become Jeju's major camellia village. The flowers are scattered around the village, and a trail with a wood deck leads you to a camellia grove. Various experience activities with camellias are available if you make a reservation. Wimi-ri's Christmas Camellia Grove consists of flowers that are smaller than general camellias, but are more flamboyant. Walking among the beautiful camellias will warm you with admiration and wonder, making you forget the cold.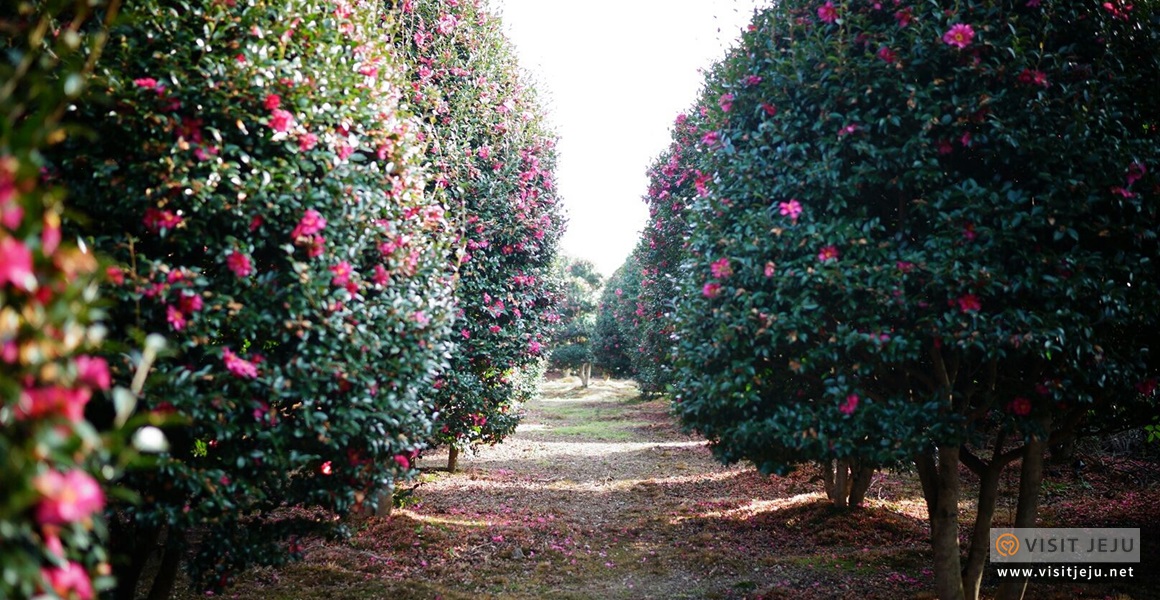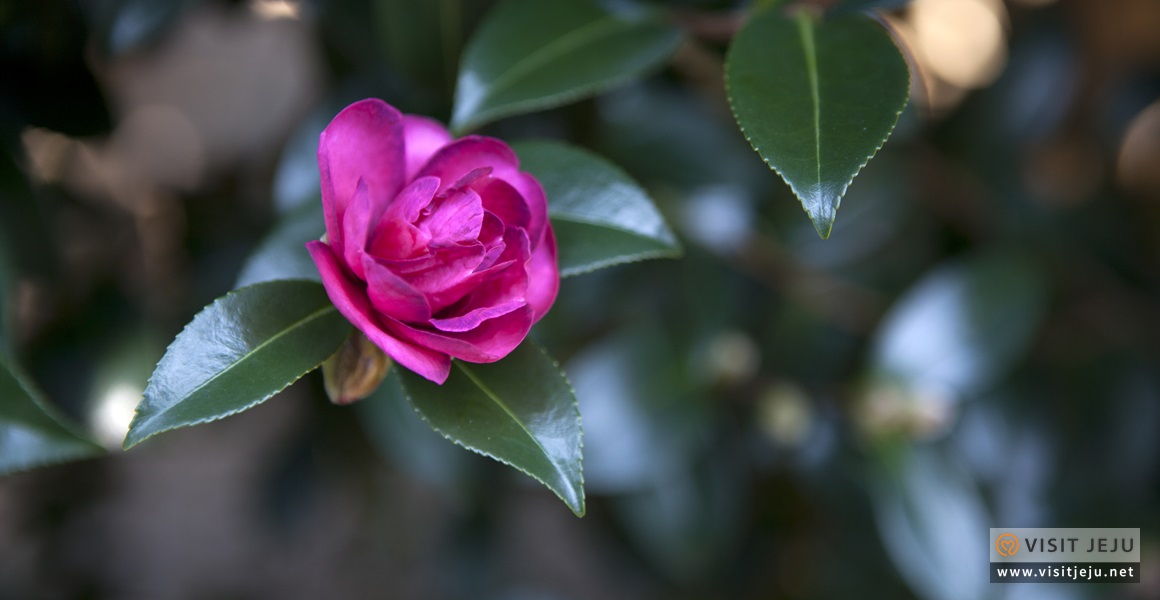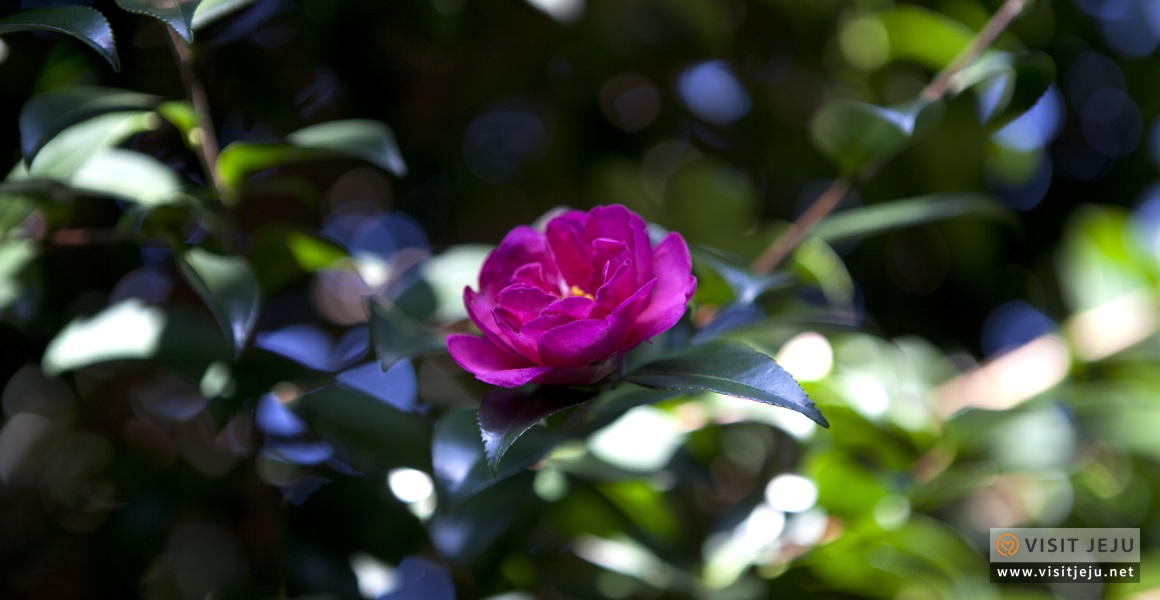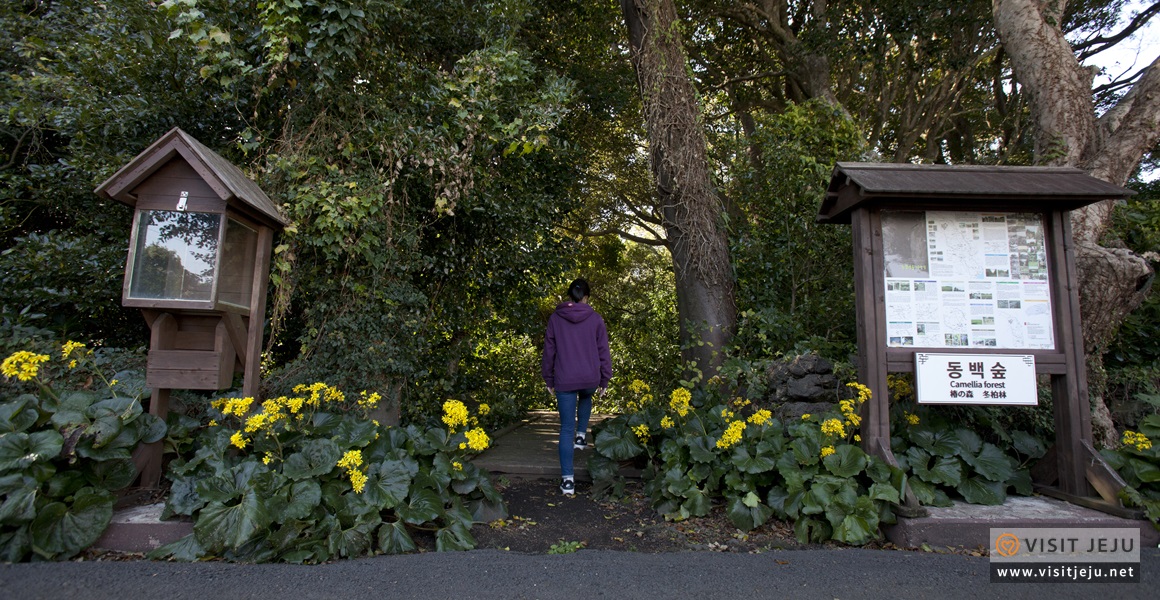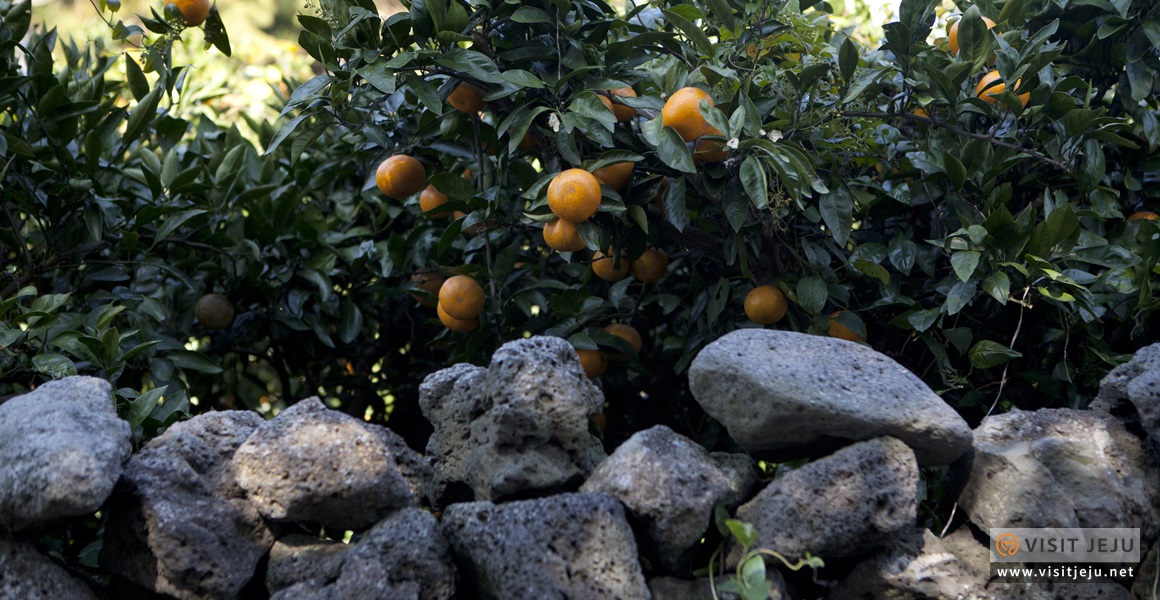 A stitch to focus your mind, a stitch to find peace
Leather craft workshop
Do you want to accomplish something on Jeju using your very own hands? Then you should take a one-day class in a leather workshop that is appropriate for the winter season with smooth, warm leather. The leather workshops that offer one-day classes include HandsWorks in Hallim-eup and Leather Studio Son-Bang in Nohyeong-dong, Jeju-si. Follow the teacher's instructions and you will easily get your work done. It will take at least 2 hours or 3-4 hours depending on what you make. As you concentrate on the needlework, stray thoughts vanish and your mind becomes clearer. Devote your mind to one stitch and find peace in another stitch. Soon your work will be complete.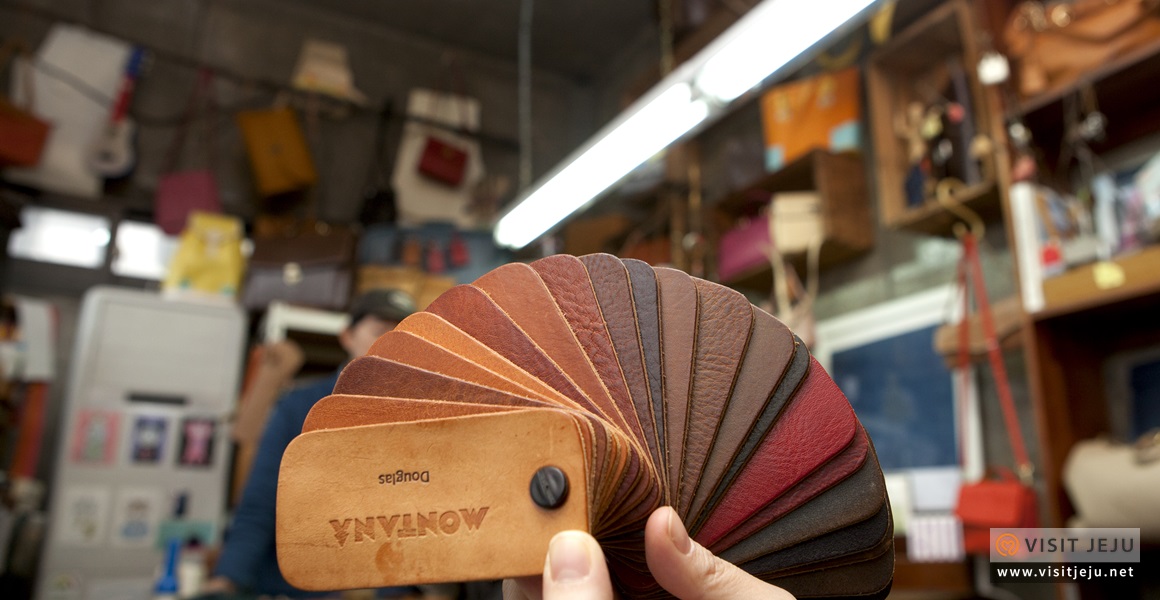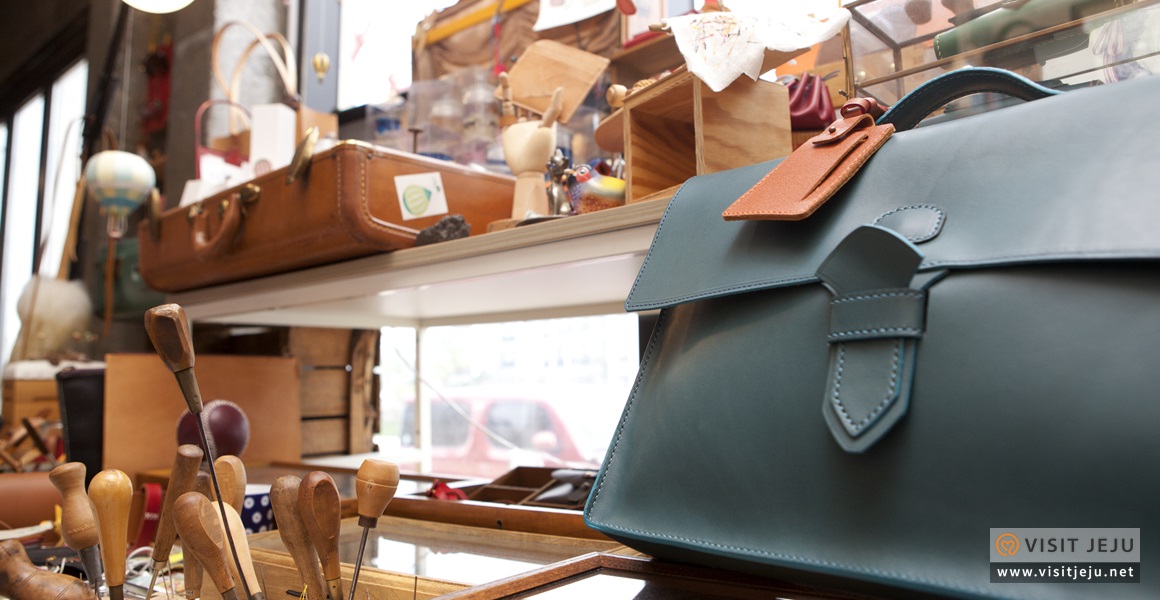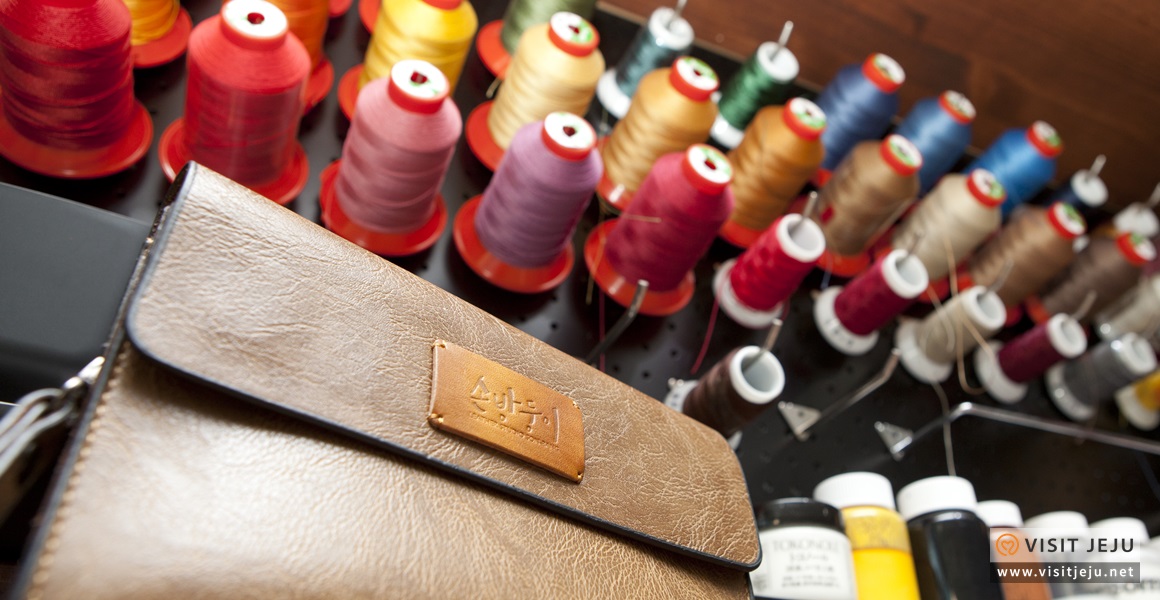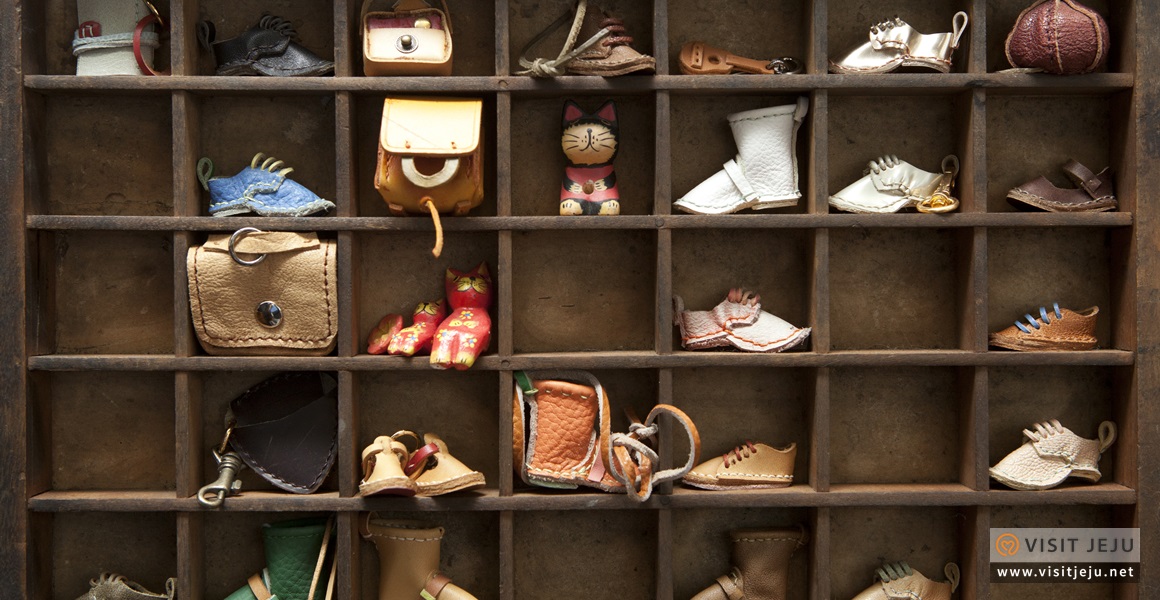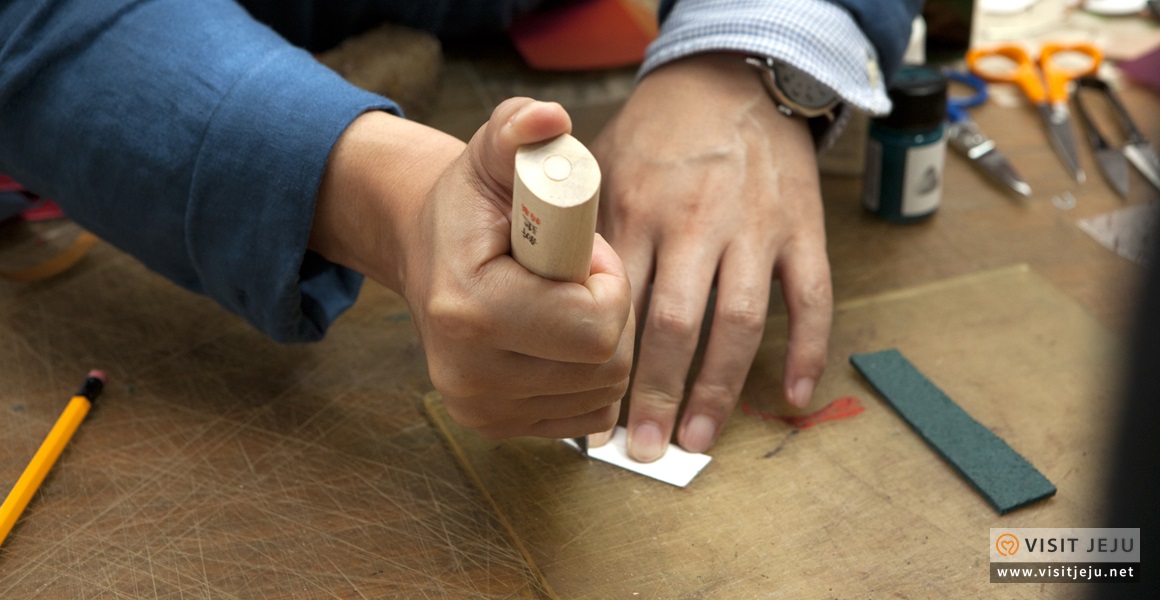 Hiking Hallasan Mountain at your own pace
Witse Volcanic Cone
Every creature lives following its own rhythm, and humans are no exception. Even in the same year, everyone lives at their own pace. You don't have to keep up with other people's footsteps, and the same goes for hiking. The Eorimok Course that leads to Witse Volcanic Cone in the mid-range of Hallasan Mountain takes 4 hours in total. So, as a tip for climbing the course, walk at your own speed. Conquer the high slope and take in a view that takes away your breath, pass Sajebi Hill and Manse Hill Observatory, and soon you will reach Witse Volcanic Cone. While you can enjoy a fantastic view of Nambyeok Rock with Baengnokdam Crater Lake behind you, the clear view before you gives the impression that the world is wide open. To truly appreciate the charm of Witse Volcanic Cone on Hallasan, you must climb to the top. Entry to Hallasan Mountain starts at 6 a.m. and access is controlled from noon due to winter safety concerns, so make sure to check the schedule in advance.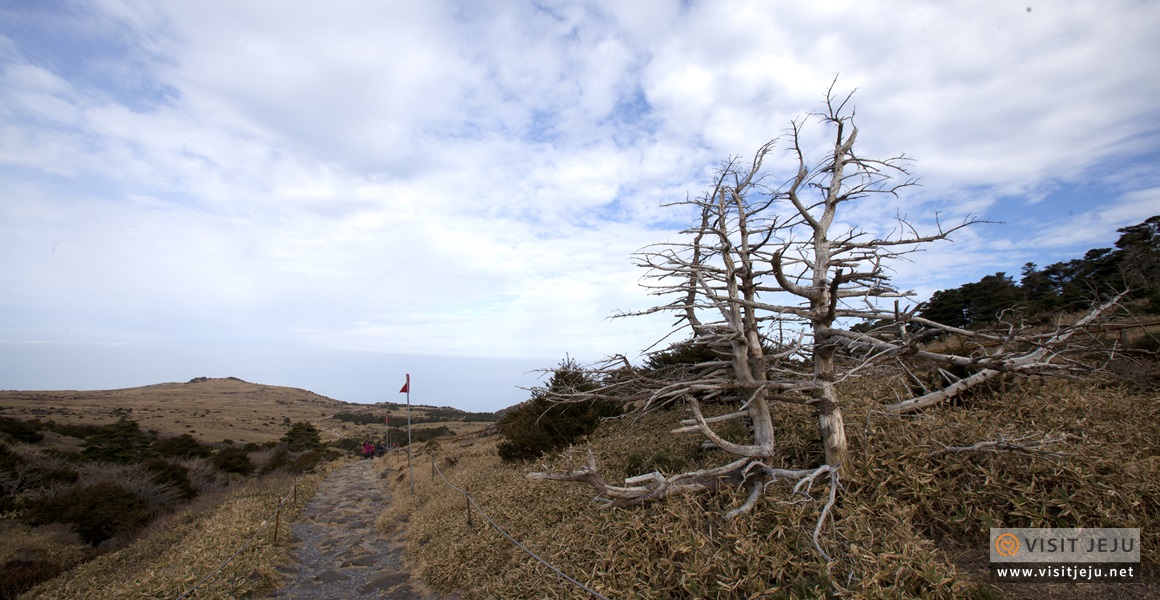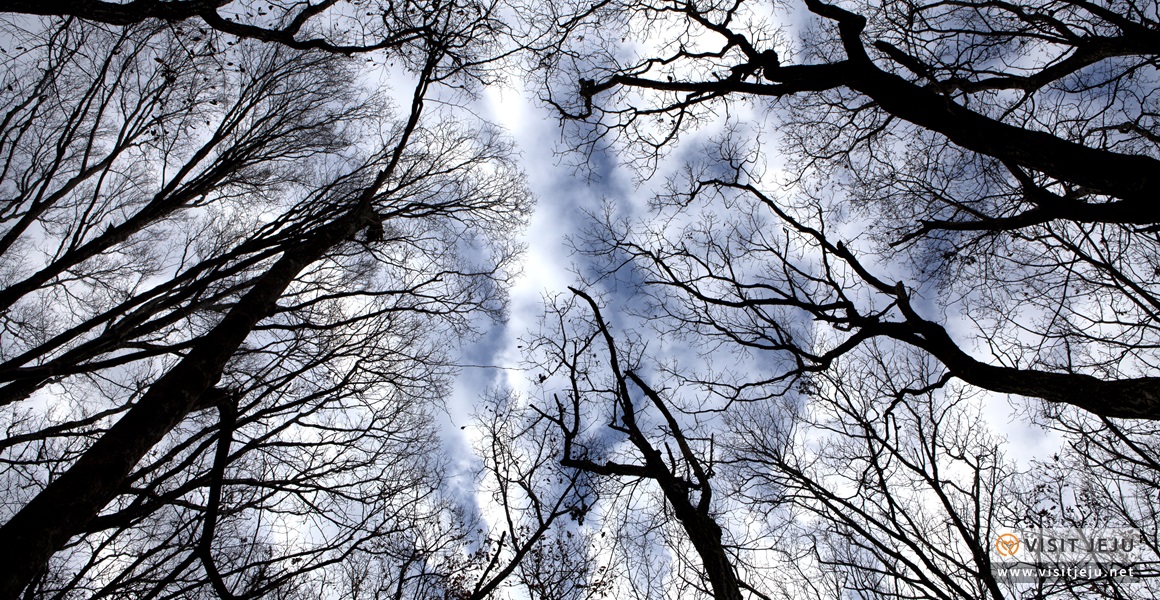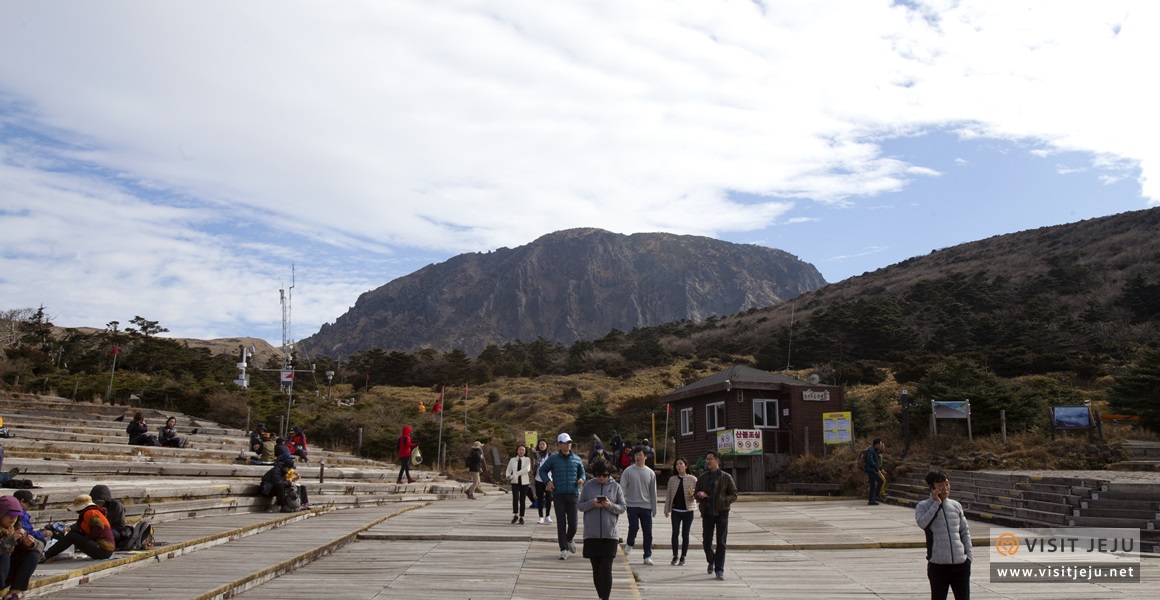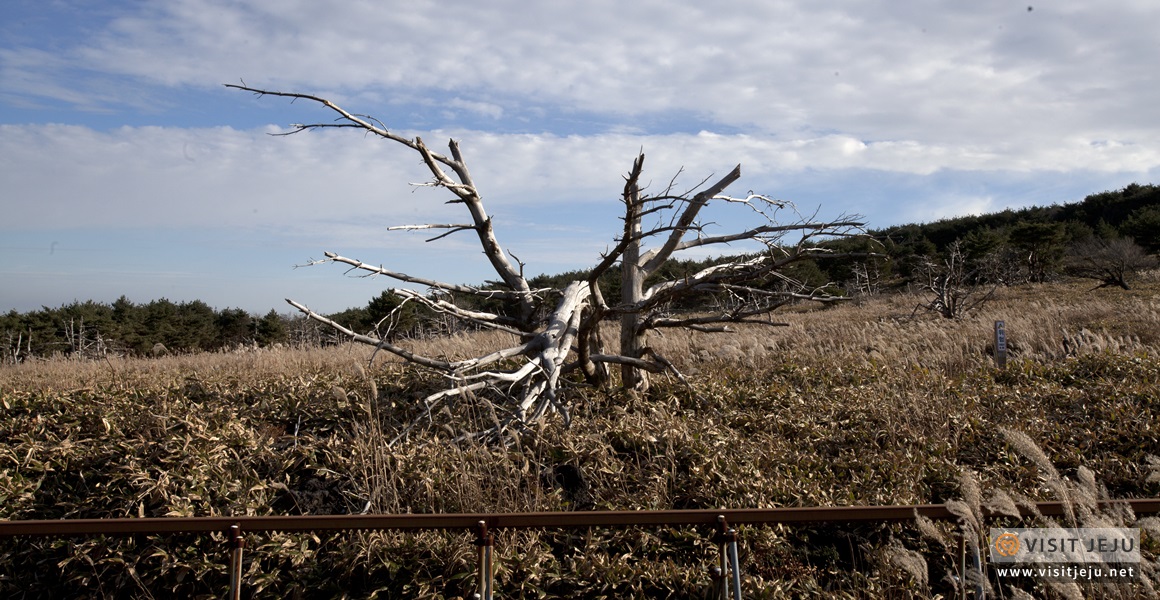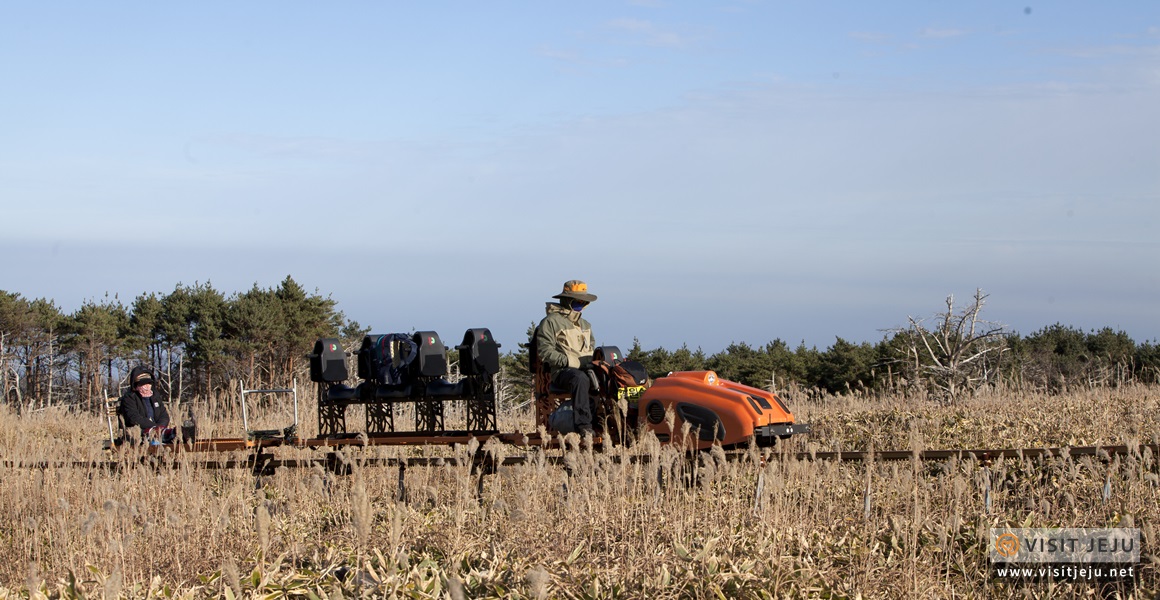 Bidding farewell to this year at sunset
Haengwon Inland Fish Farm and Suwolbong Peak
The sunshine fades to dusk and scatters swaths of red across the blue sky. Soon the moment comes when the sky turns dark blue, the color of the beginning of the world. To witness this moment when the sky is at the border between day and night, there is no choice but to wait in silence. Wait for the sunset in Jeju at the end of this year. When you think of sunset in Jeju, the western part of the island usually comes to mind. However, it is also attractive in eastern Jeju. Haengwon Inland Fish Farm in Gujwa-eup offers a fantastic view of the sunset, the sea, a volcanic cone, and windmills in harmony as well as a trail that you can walk on while waiting for the sunset. Suwolbong Peak, which is another sunset spot in the west, is a great place to see Chagwido Island below and watch the sun disappear beyond the horizon. Let go of the feelings that you've kept for the past year while looking at the sunset, and you will find some space in your mind to prepare for the new year.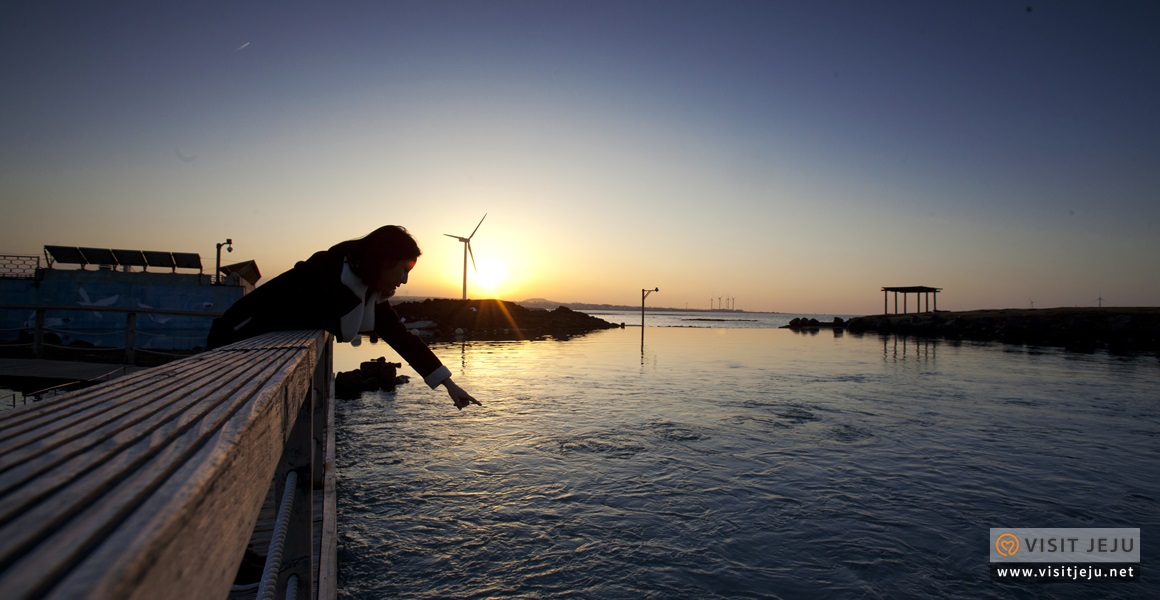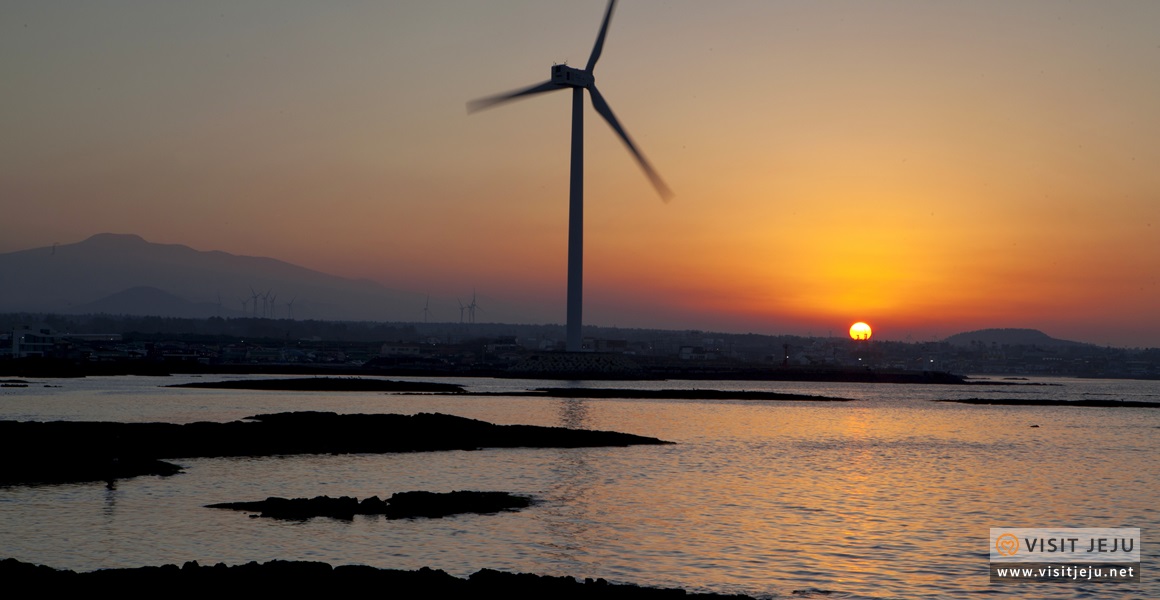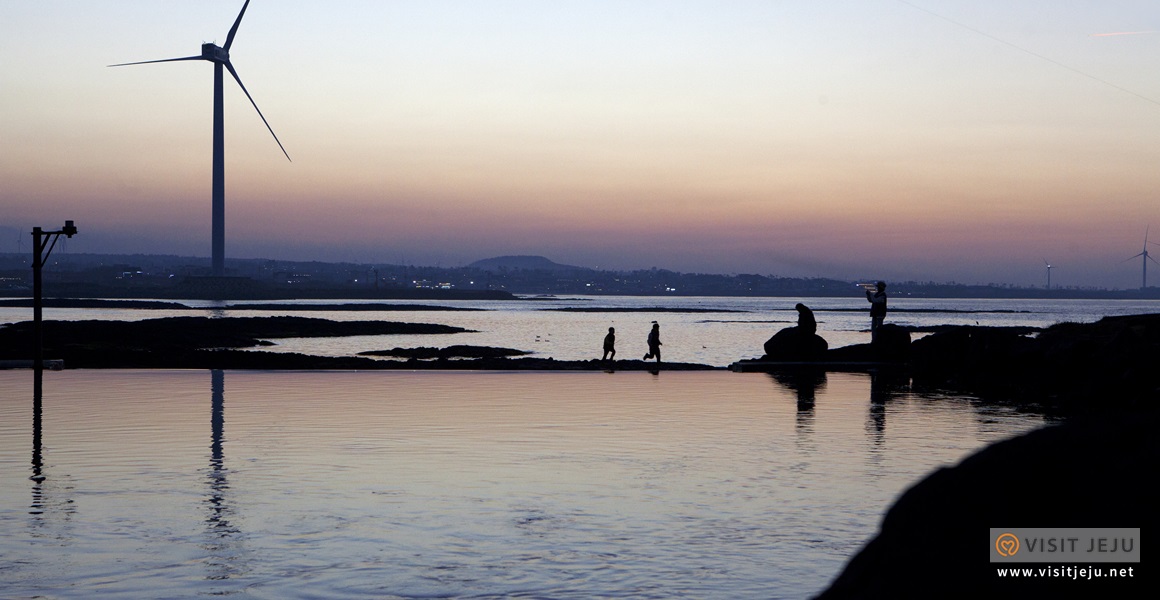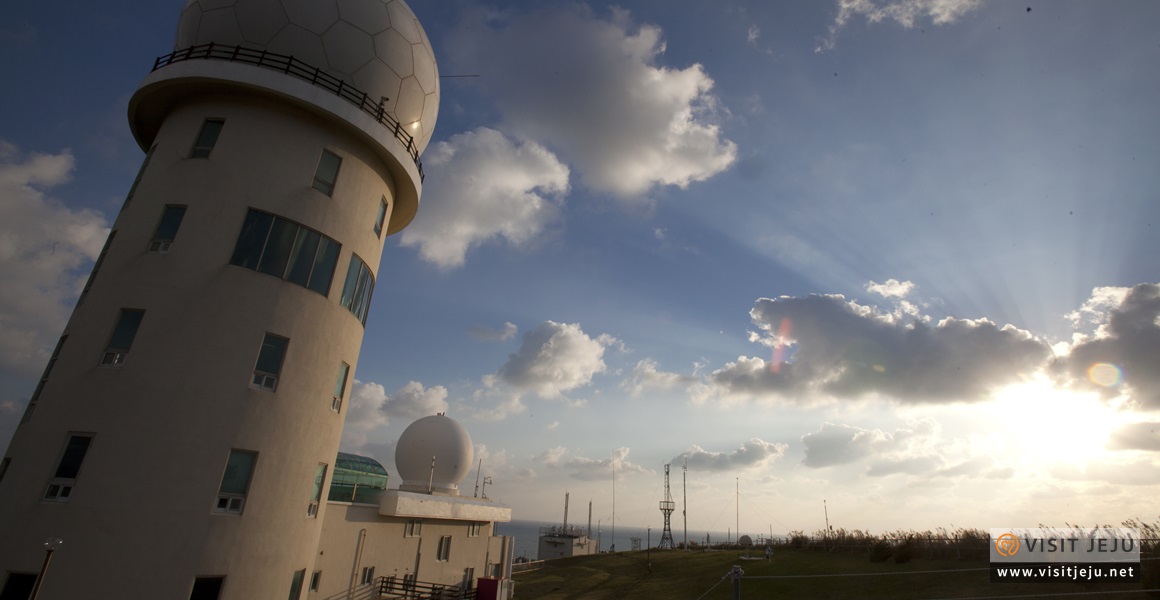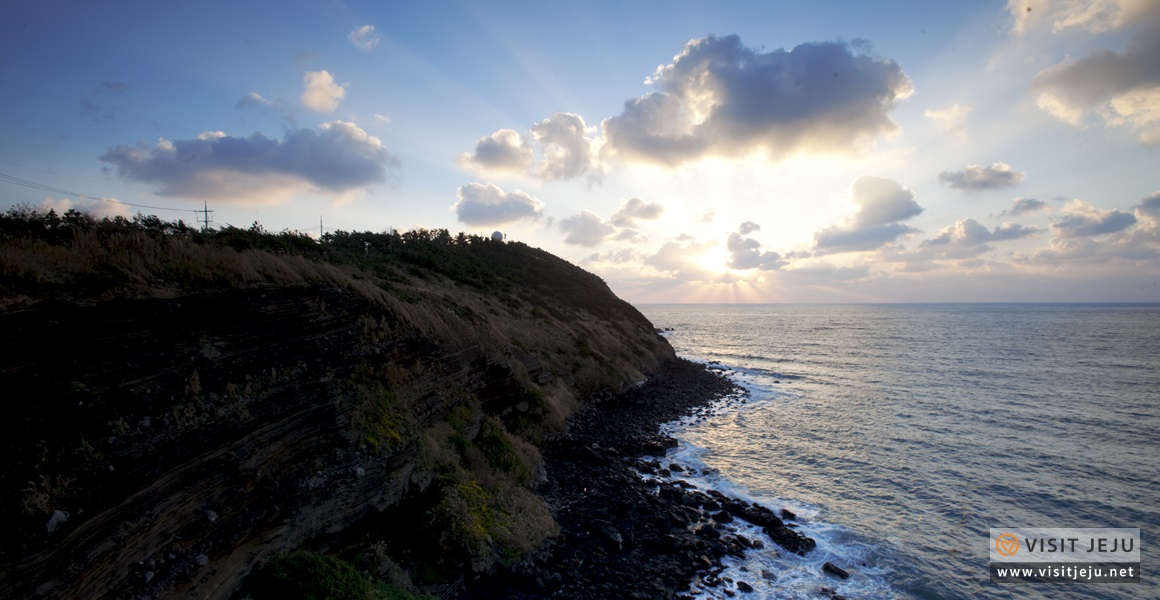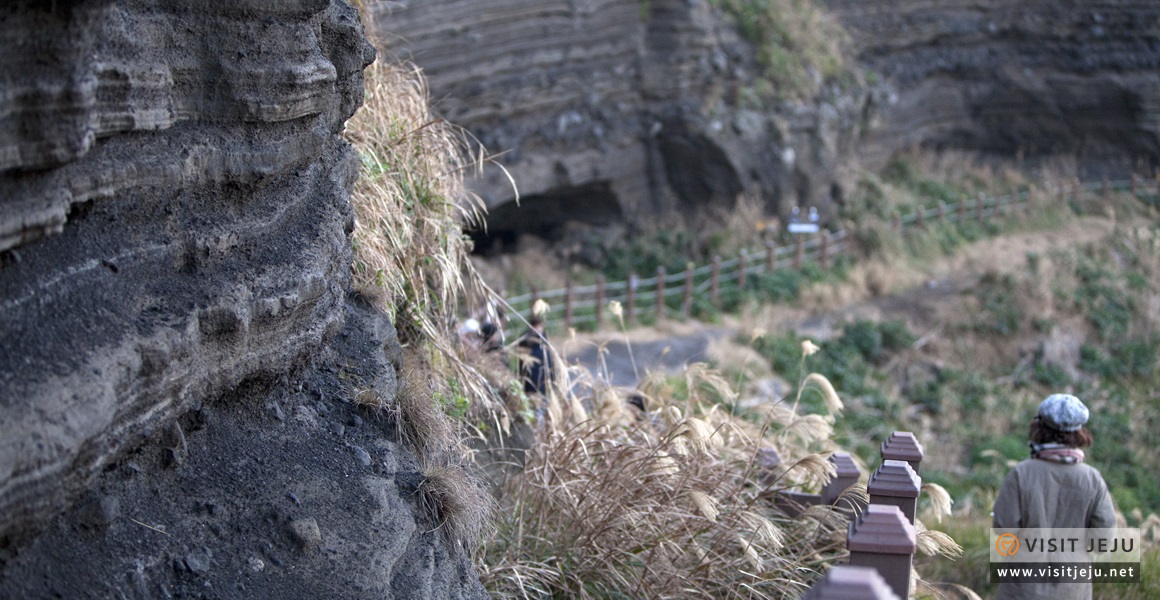 Therapeutic hot springs
Aragonite Hot Spring
You must occasionally take a break in life to replenish your strength. If you have worked hard this year, you deserve to enjoy the therapeutic effects of the hot springs in Jeju. On the island, a sodium-rich carbonated spring, which is considered to be the flower of thermal springs, gushes out from between the rocks, forming the aragonite hot springs. Unlike most other hot springs in Korea with clear water, Aragonite Hot Spring presents a unique milky color as a result of absorbing various minerals. Immerse yourself in the hot springs. The warm, silky smooth water will relax your whole body with its sleep-inducing effects. Also, the natural minerals of the spring will revitalize and soften your skin. You will find aragonite hot springs at The Annex Hotel, Podo Hotel, and Pinx Golf Club in Seogwipo. Experience the island's natural thermal spring water and clean air together in an open-air heated pool or take a private thermal bath in your room in the Podo Hotel. Soon, you will find your fatigue has disappeared.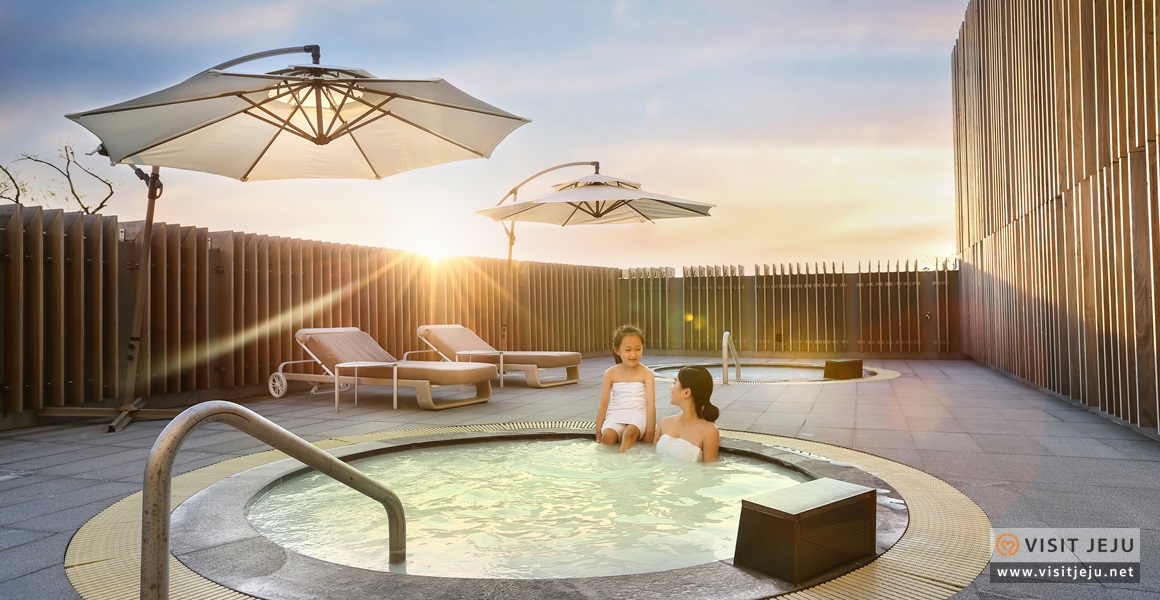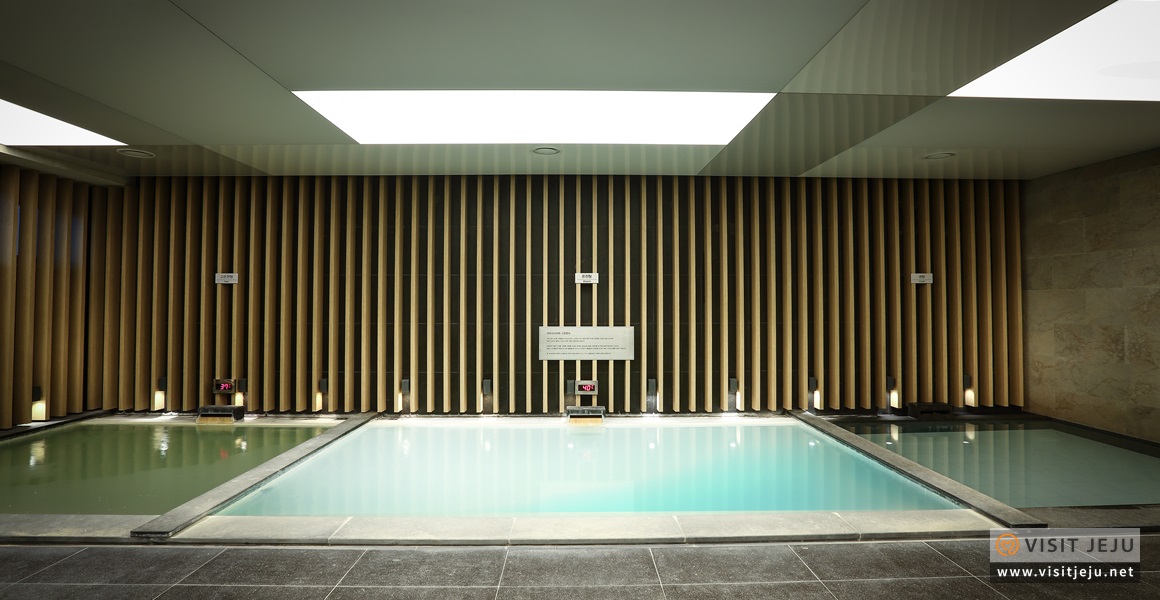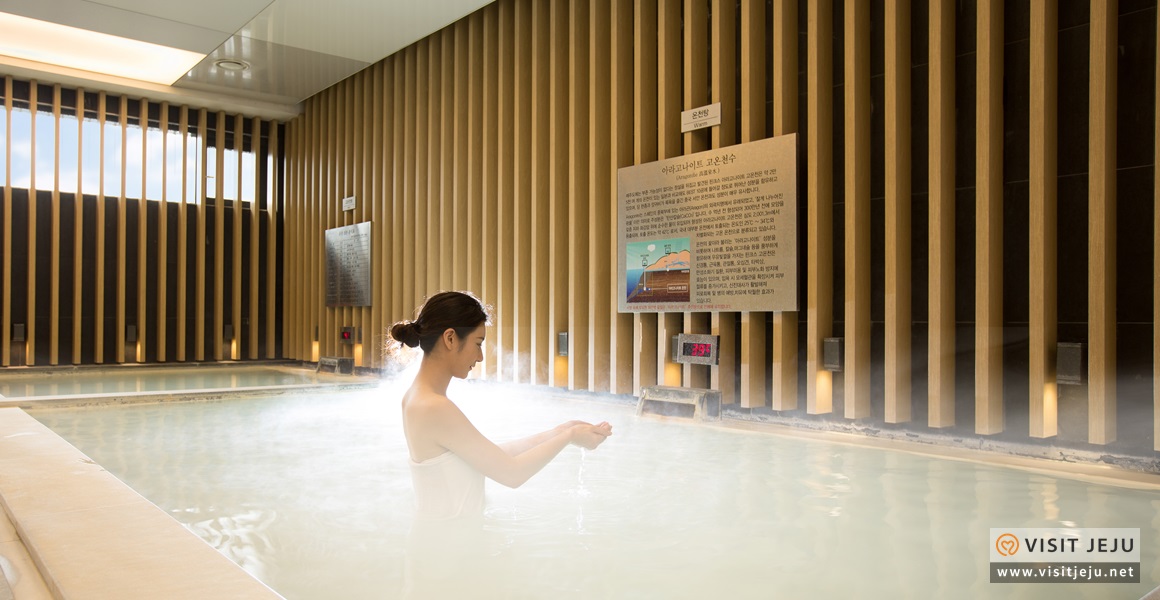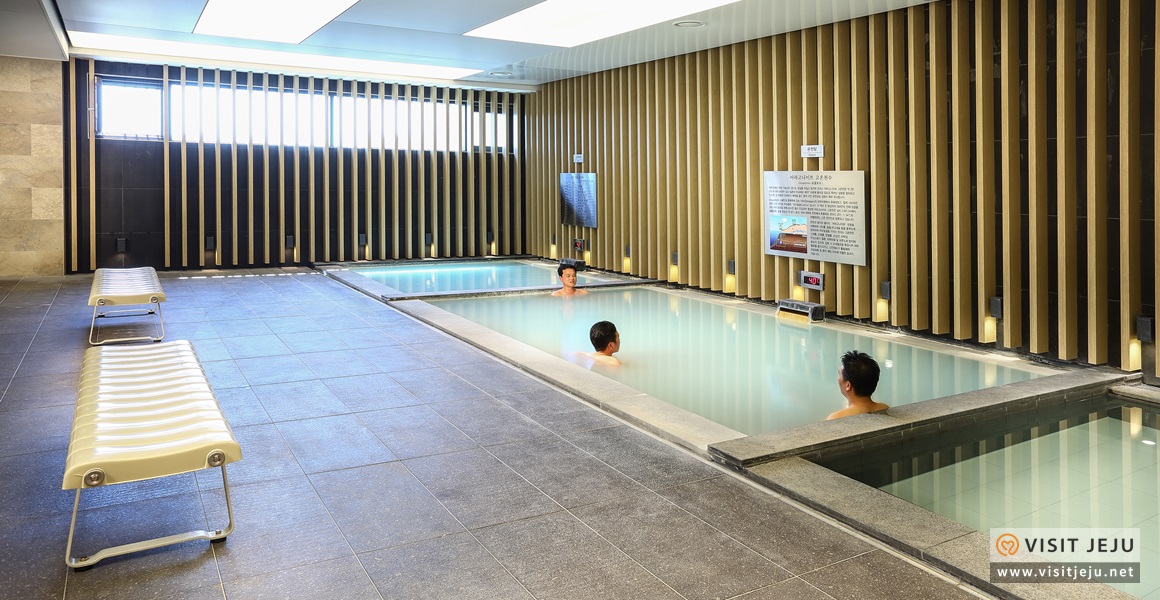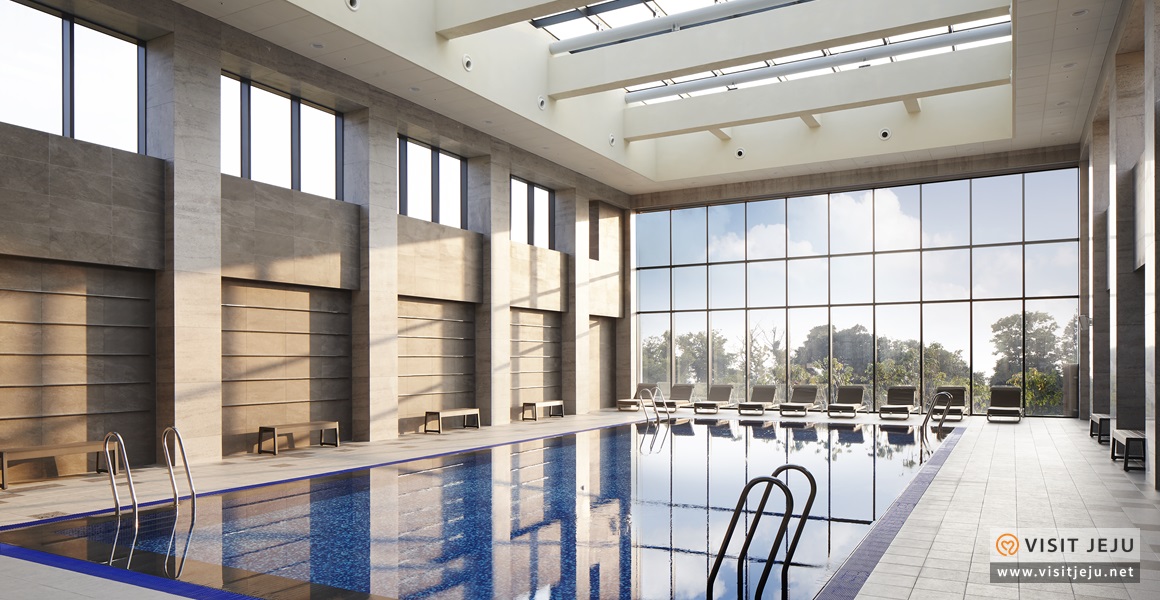 The harsh cold makes the fish taste richer
Jeju's winter Yellowtail
It is 4 a.m., the darkest hour before sunrise. Jeju's fishermen go out to sea in the darkness with the hope of returning with a boatful of seasonal yellowtail. This fish is a winter delicacy. As the days get colder, their flesh becomes thicker and richer with oil. Other regions catch yellowtail as well, but Jeju islanders in particular catch them by angling. This fish, which is caught in the deep sea, is usually enjoyed as a sliced raw fish dish since its flesh has become chewy and full by fighting against the strong winds and currents. The bigger the yellowtail, the better it tastes. Generally, one over 5 kg is considered a super-size yellowtail, and its taste is the best among the best. The fleshy head of the fish is also used in grilled fish and fish stew dishes. Either one offers a mild flavor that anyone can enjoy. Come to Jeju this winter and taste the yellowtail that reaches its climax in the cold weather. The Bangeo Festival, which runs from Nov. 29 to Dec. 2 in Moseulpo Port, Seogwipo-si, is also a good choice to enjoy the yellowtail.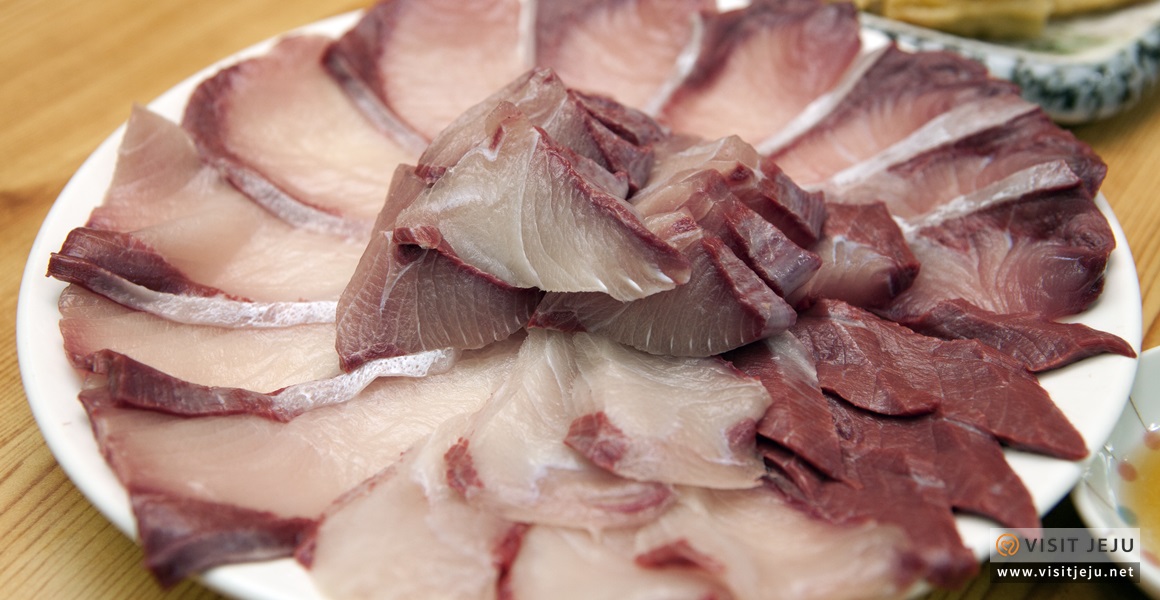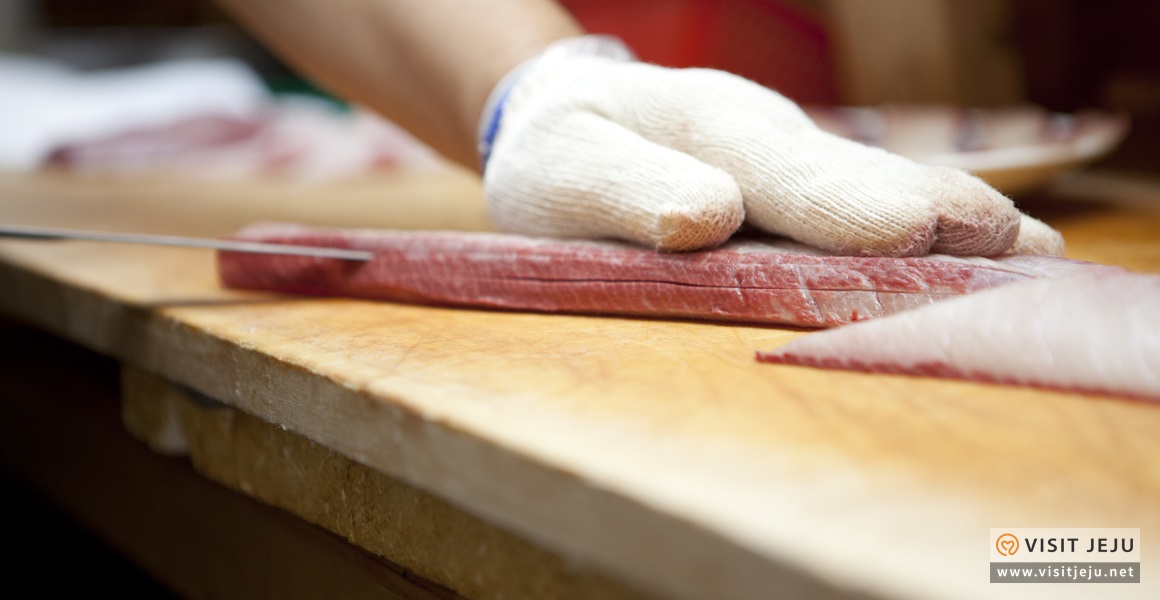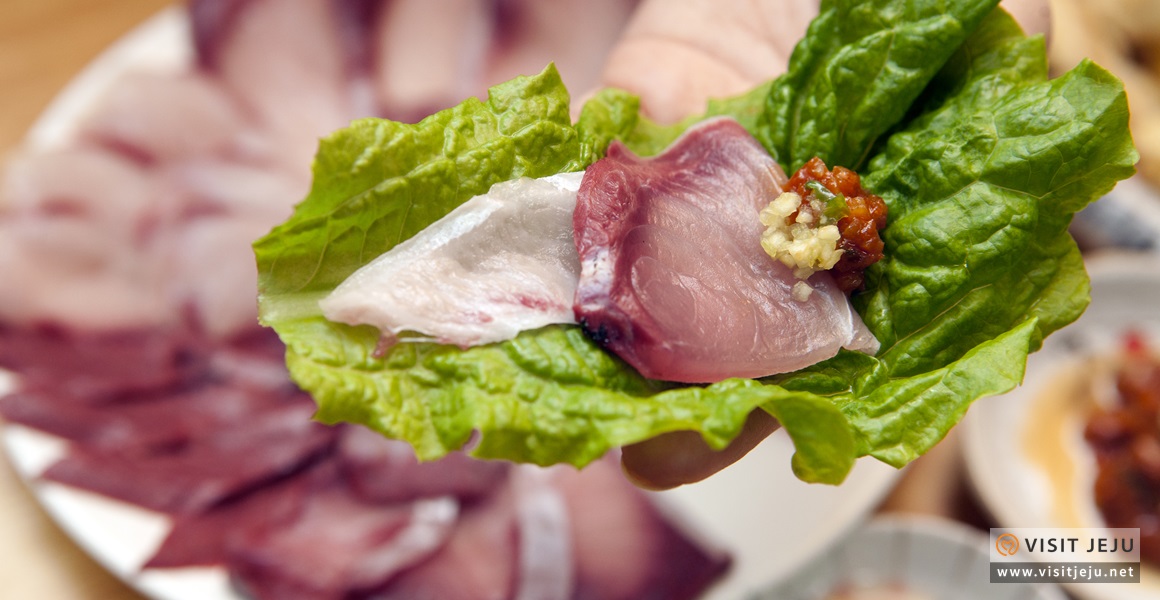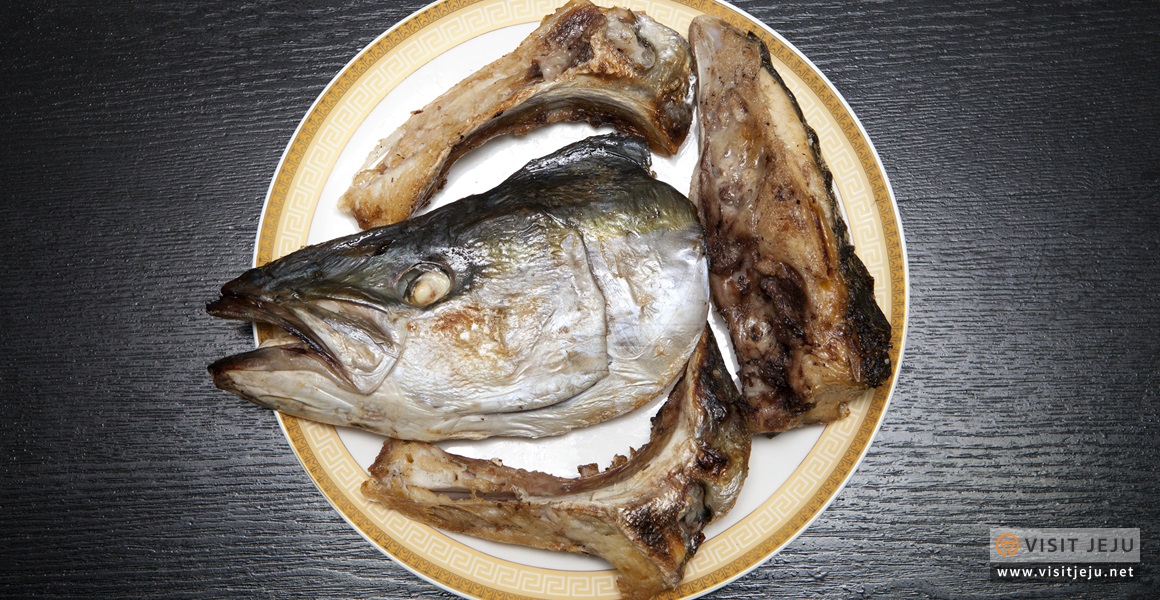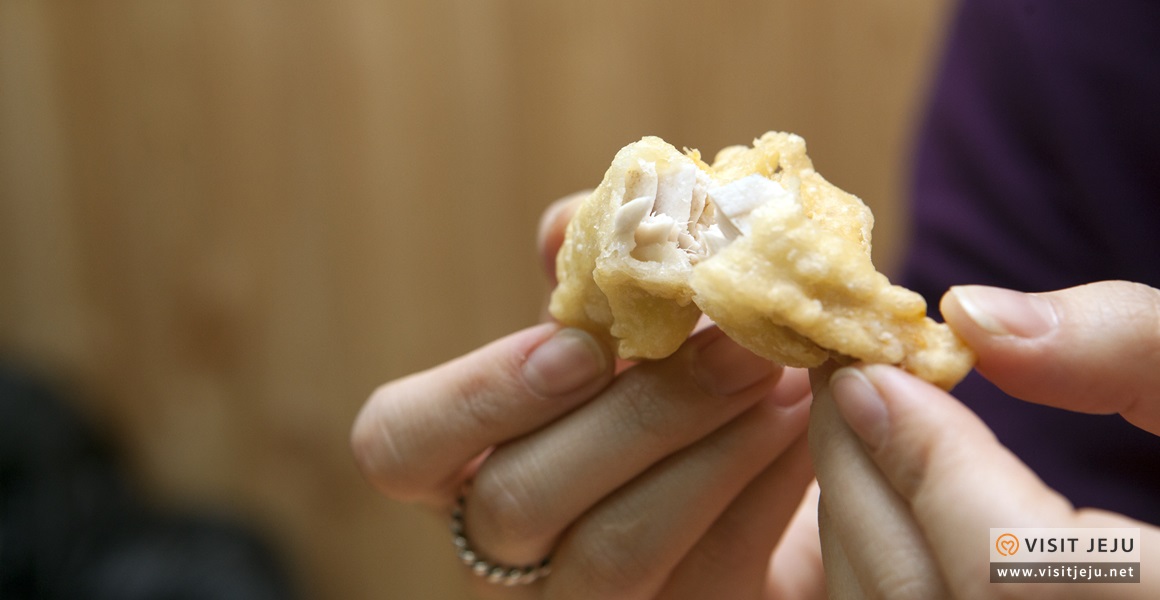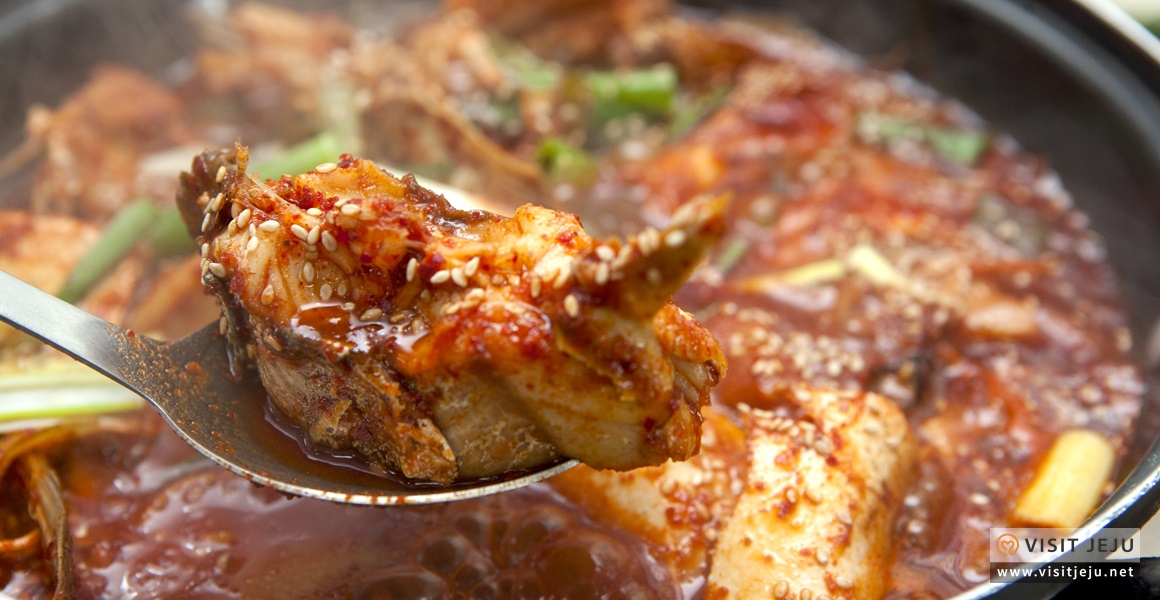 Notice

※ The above information was written on 2018-11-20. Please confirm the information prior to your trip.
※ Unauthorized use of the content above (text, photos and videos) is prohibited and subject to copyright by the Jeju Tourism Organization.