본문

0

Review

6,777

Lookup

4

Share SNS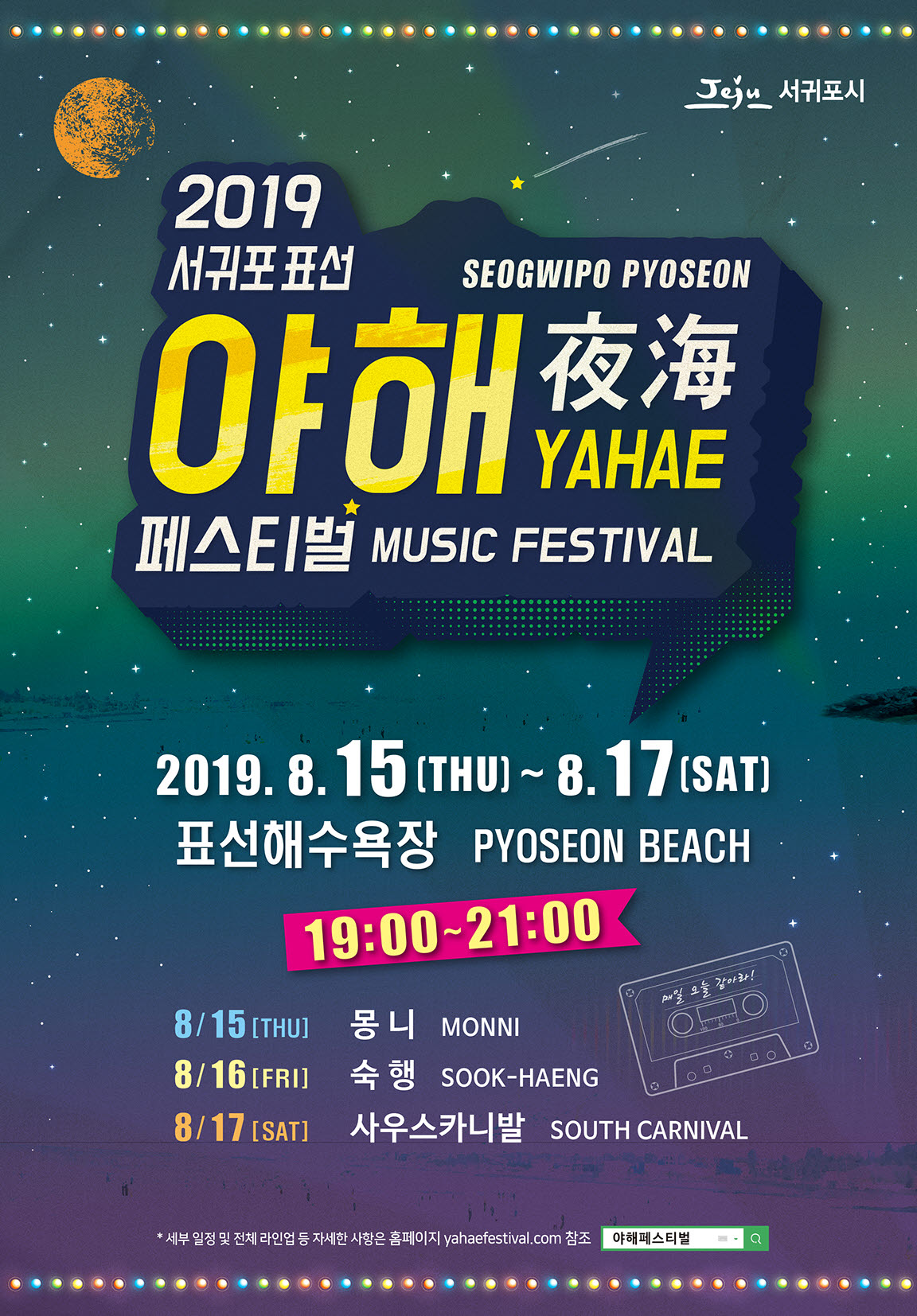 Seogwipo ocean nights: Cool breezes, hot music


This night festival celebrates Jeju nature in music and performance fun. Talented local and domestic musicians take to the stage to entertain residents and tourists alike.
It's so popular that if you want to camp there during the festival, you'd better go a few days early to secure a campsite!
Dates: Aug. 15 to Aug. 17, 2019 (3 days) 7 p.m. to 9 p.m.
☞ Come enjoy the festival, but don't forget to visit the unique tourist attractions of Pyoseon, too! The 23-km Jeju Olle walking trail No. 4 is here, as are all sorts of wildflowers, natural herbs, and more! It's also a famous filming location for Korean TV and movies.