본문
A great summer outdoors: Camping on Jeju
If you are preparing for a healing trip, something to help you recover from the frustrations of everyday urban life, then camping should be at the forefront of your mind. What about discovering the joy of spending quality time in Jeju Island's natural setting, where new experiences are sure to follow!
Review

0

Lookup

11,776

Share SNS

2
A great summer outdoors

Camping on Jeju

If you are preparing for a healing trip, something to help you recover from the frustrations of everyday urban life, then camping should be at the forefront of your mind. Get away from being surrounded by concrete and steel, relax and enjoy precious moments with your family, friends, and significant others. Gaze up into the uncluttered, clear night sky and view the stars shining down. From the moment you set up camp, you'll notice new things, both big and small, and experience the timeless joy that Jeju camping can give you.
In the spirit of Jeju tangerine blossoms
Tangerine Light Campground
Depending on the season, the tangerine trees of this campground will greet you with plain leaves, white blossoms, or bright, orange fruit. The latter in particular during the winter harvest.
The grounds themselves are full of classic Jeju scenery, with its basalt stone walls and gravel, which drain the area well when it rains, keeping campers dry. Additional facilities include a well-maintained in-ground pool, a 24-hour kitchen and shower room, and a kiosk, which operates from 8 a.m. to 10 p.m. selling snacks and drinks. But just because it's a campground, doesn't mean it has to be devoid of modern technology. There is free Wi-Fi so you can keep in touch with your jealous friends back in the city.
If you don't own a tent, you can reserve either a four-people tent, a caravan, or even just stay in the on-site comfort of a pension. If you are the outdoorsy type, though, and have your own tent, then you can just pay the lot fee. Surrounded by nature, Hamdeok Seoubong Beach is nearby, so you can spend a pleasant day alternating between the splendid white sand beach and the green, cool forest at the campground. Give it a try!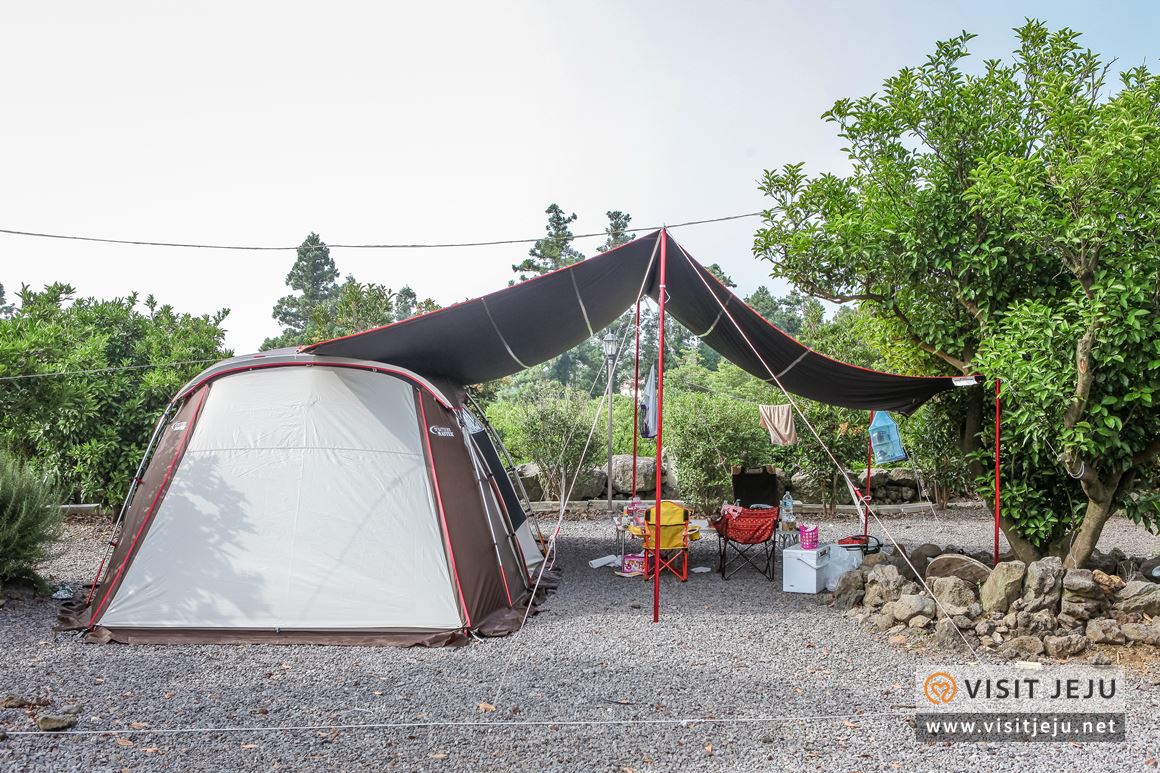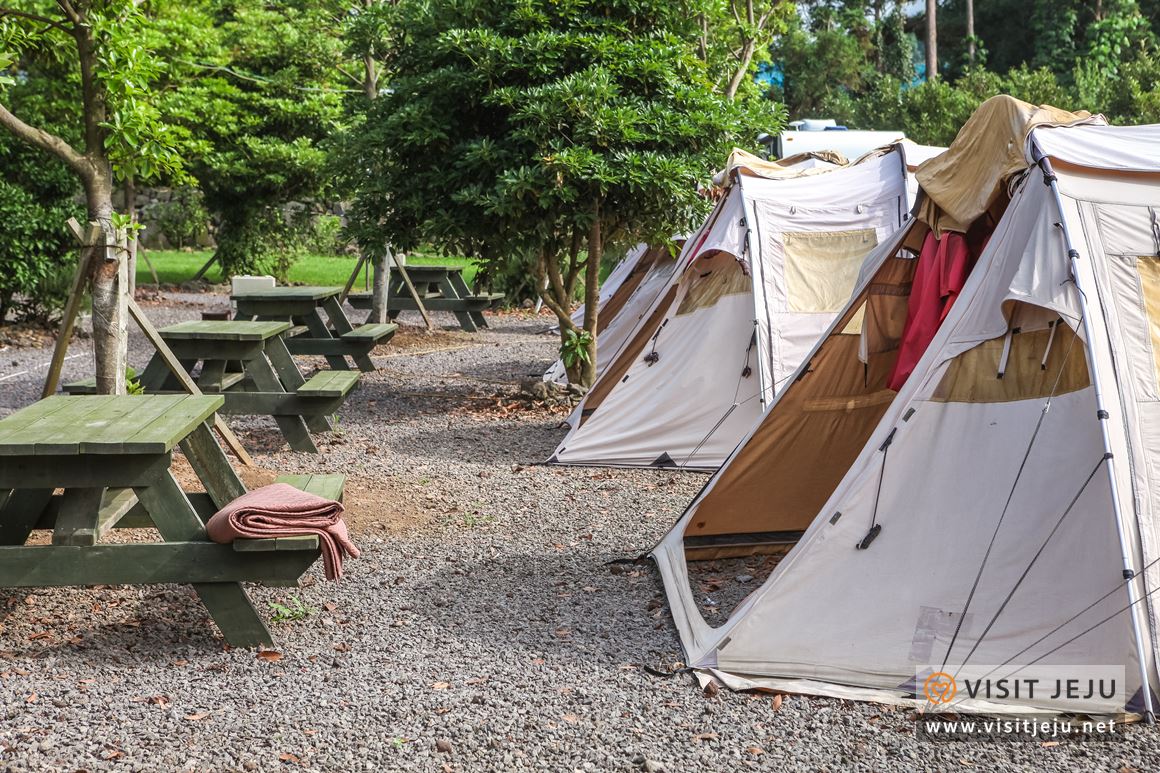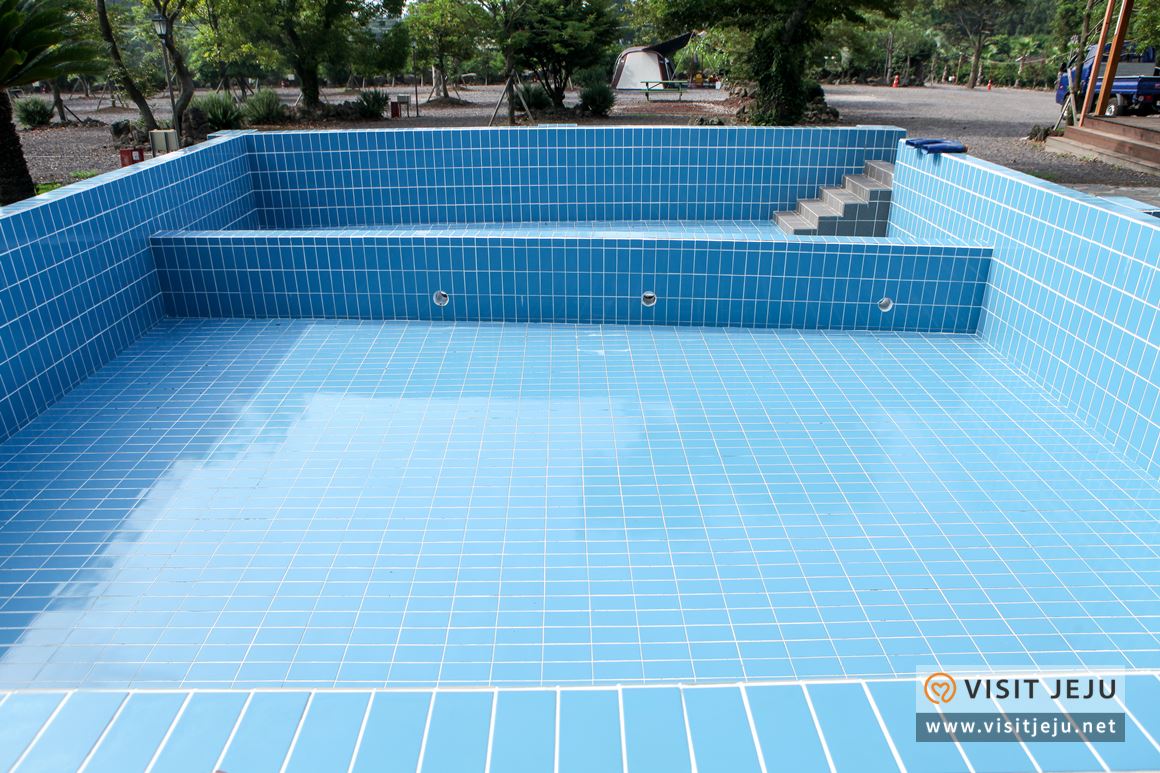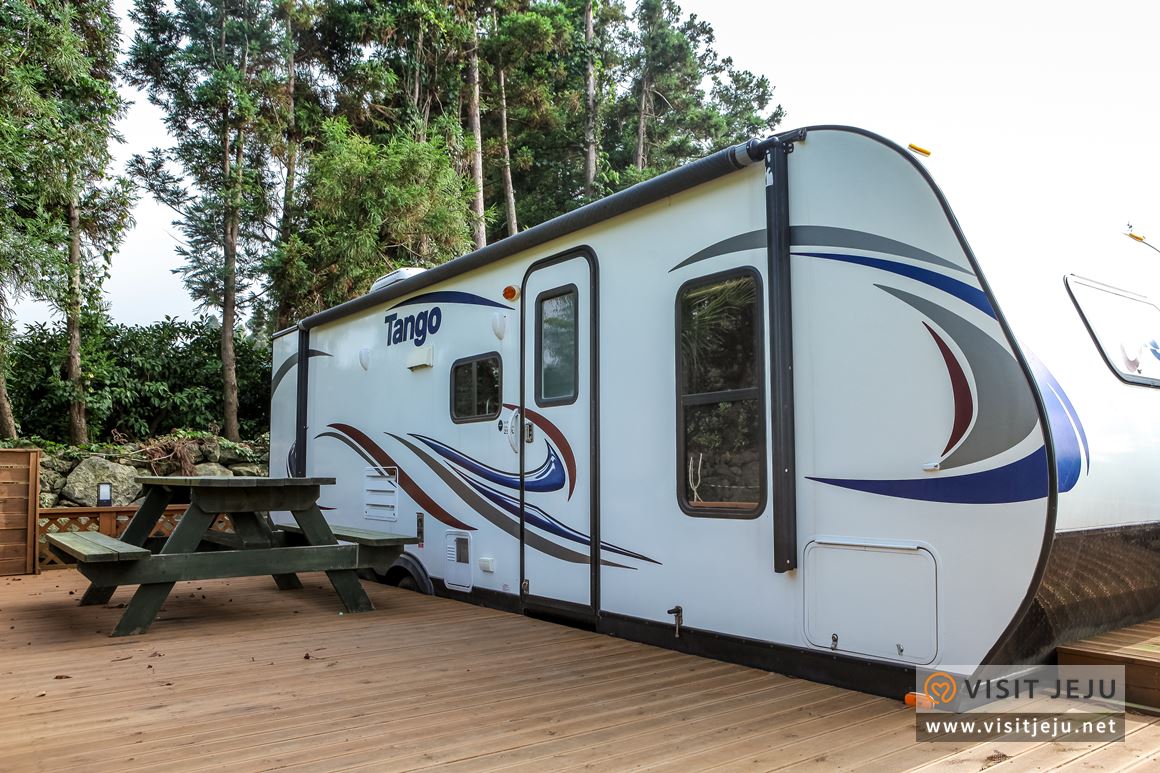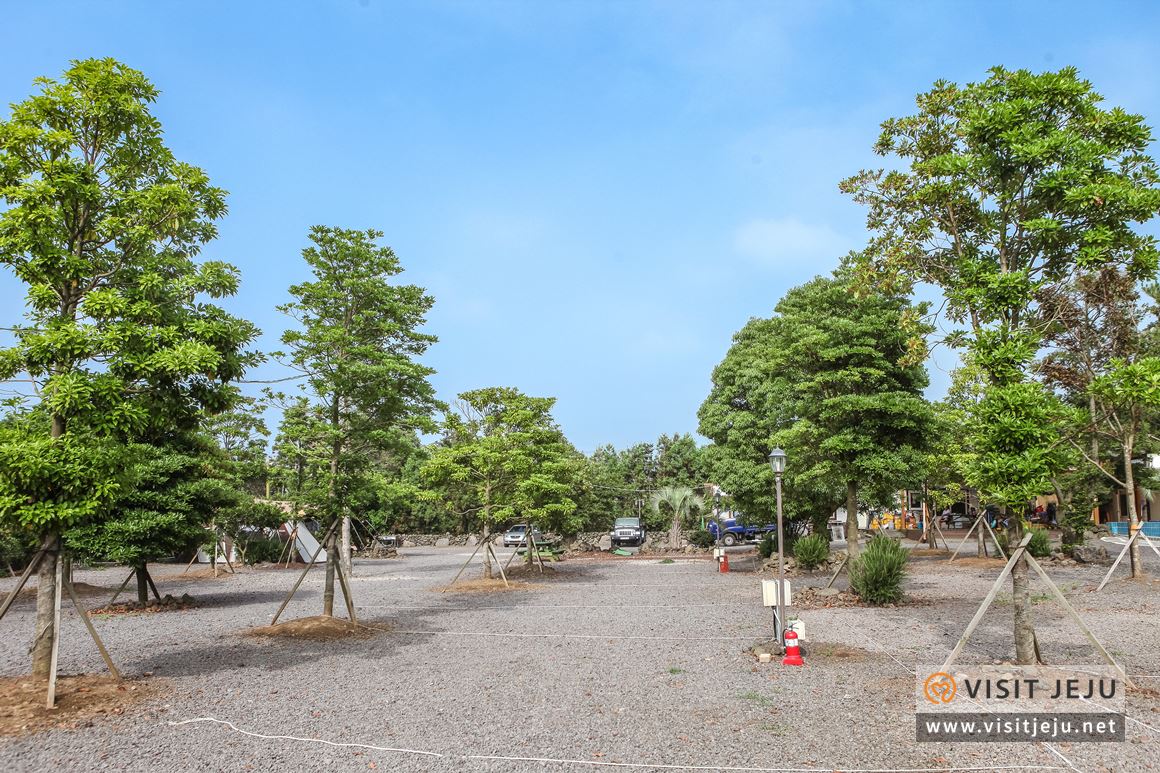 Camping in pristine, natural forest
Jejudolhareubang Campground
Located in Cheongsu-ri, Hangyeong-myeon, this western location is just past Panpo-ri, and is far enough from the sea to be not too humid. You can rent a tent or if you have your own, there are lots available for up to four people.
The in-ground pool is cool fun for kids, and the wide open grassy area is perfect for them to run and play soccer on. In addition to a campfire area, facilities such as a kitchen, refrigerator, washing machine, water purifier, microwave, and a shower room are available.
---
Address271-40 Naksu-ro, Hangyeong-myeon, Jeju-si
Phone 070-4548-9705
Reservations http://jejudolharbang.com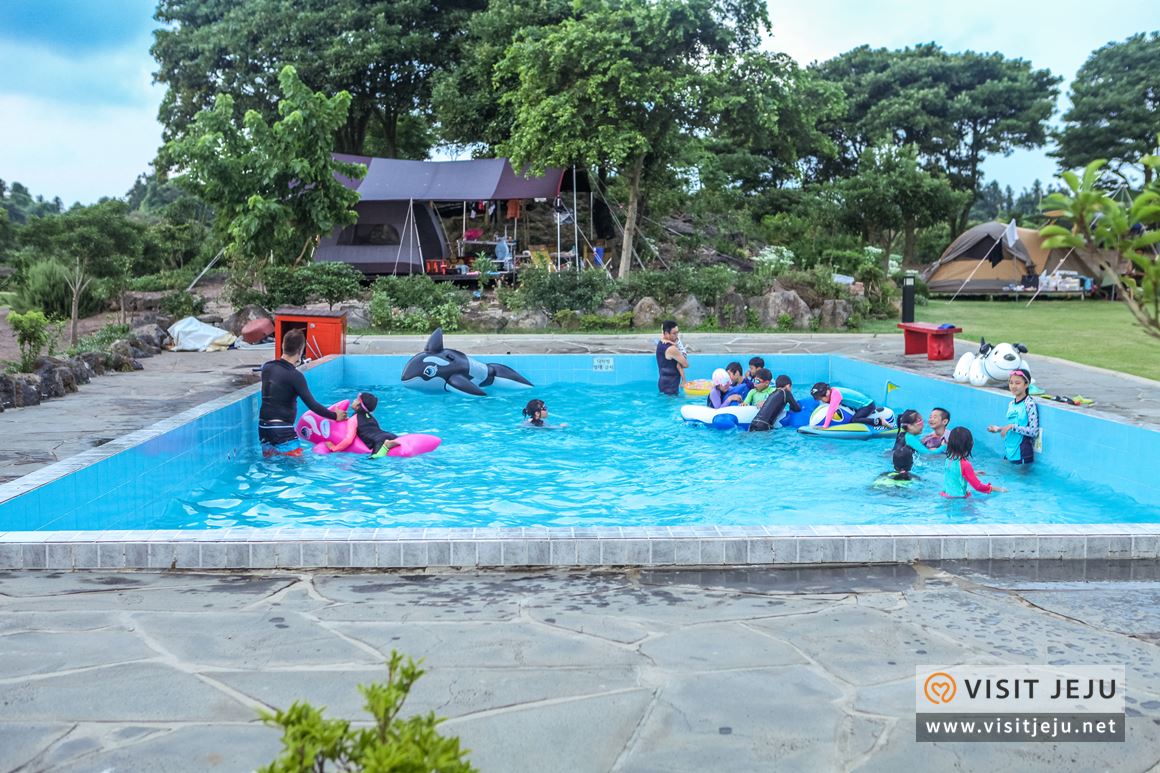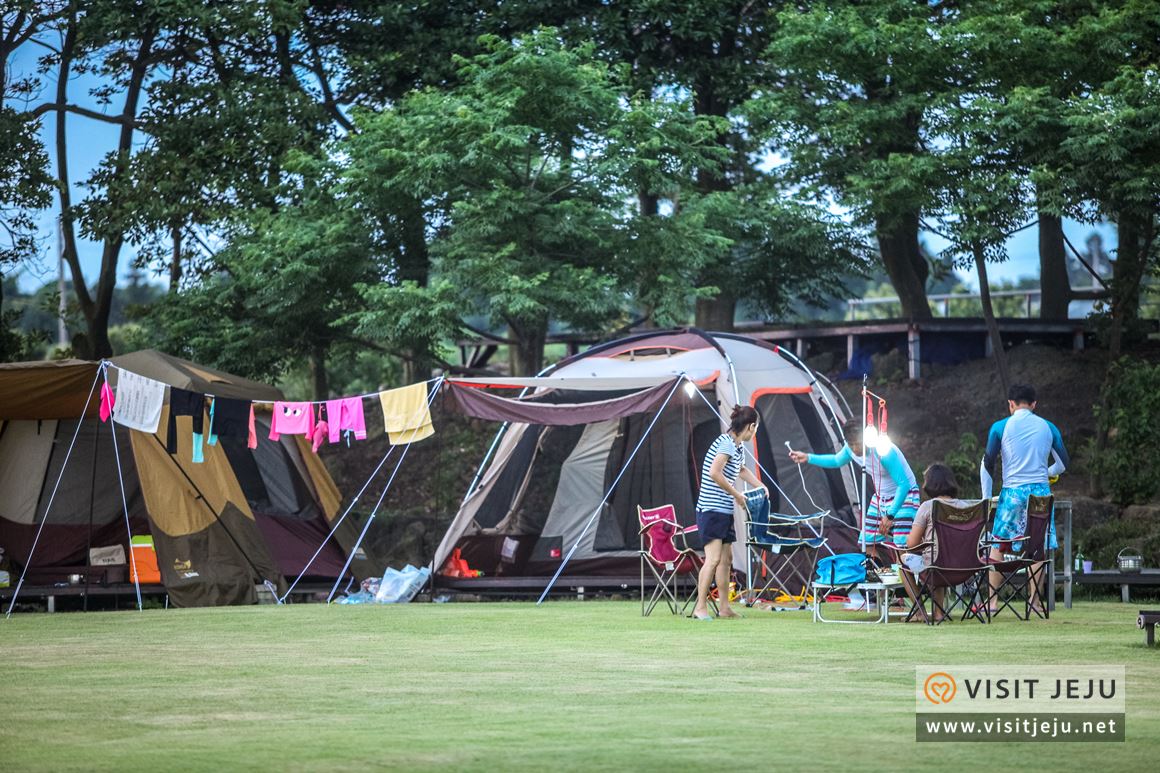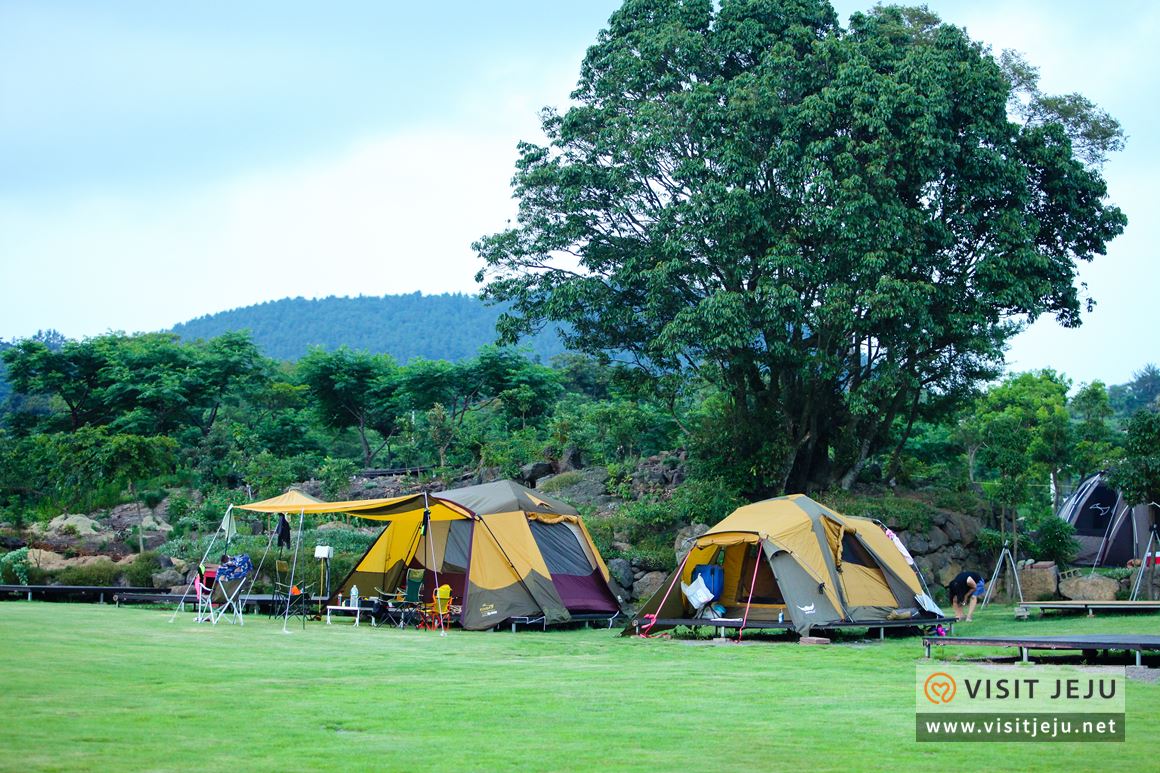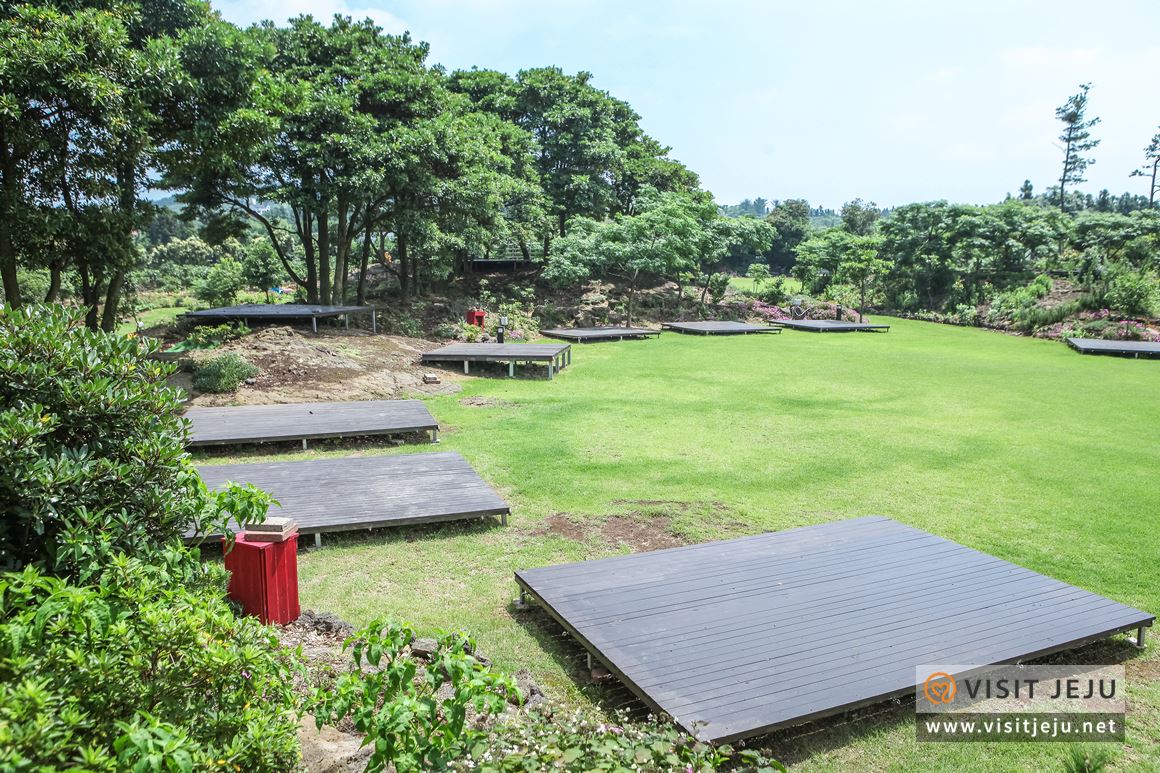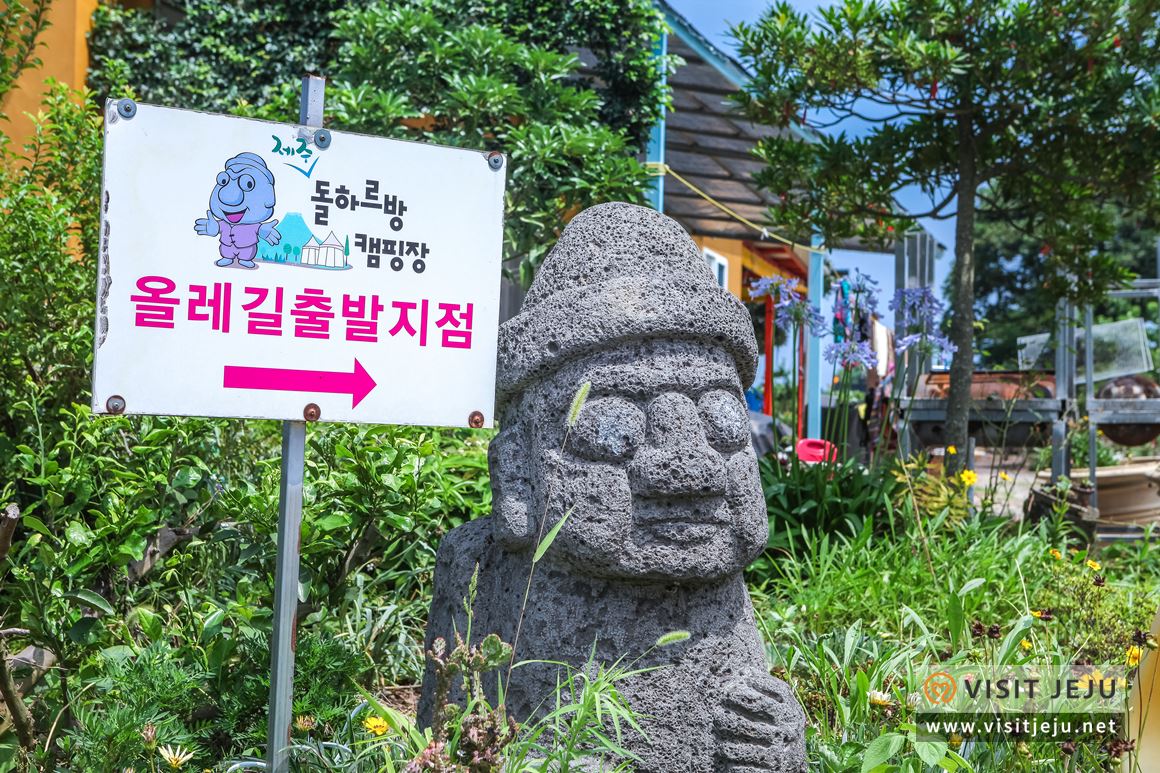 Lots of fun at an affordable price
Moguri Campground
Summer vacation is certainly a great time to enjoy camping. Moguri Campground, in Seongsan-eup, is a good place for camping beginners. It is one of the few campgrounds run by Seogwipo City and the low-cost of the fees reflect this.
A lot is as inexpensive as 2,000 to 3,000 won per person. There is a playground, a rock-climbing wall, an inline skating rink, rope bridge and, of course, a large open grassy area. Given the proximity to a forest-covered volcanic cone, or oreum, cooking with firewood is prohibited, as is bringing pets.
There is 1.2 kilometer trail you can take for short, cool strolls of the area. In essence, you can get back to nature in a peaceful, natural setting, all at a very affordable price.
---
Address 260 Seoseongil-ro, Seongsan-eup, Seogwipo-si
Phone 064-760-3408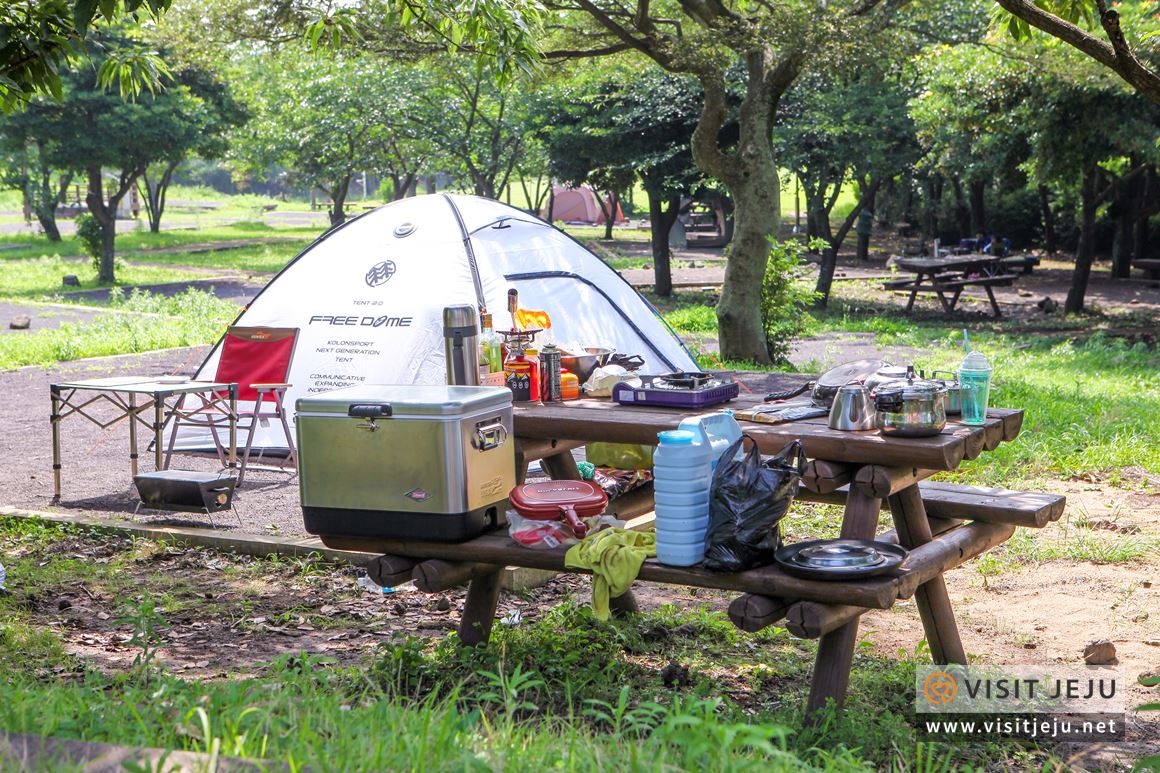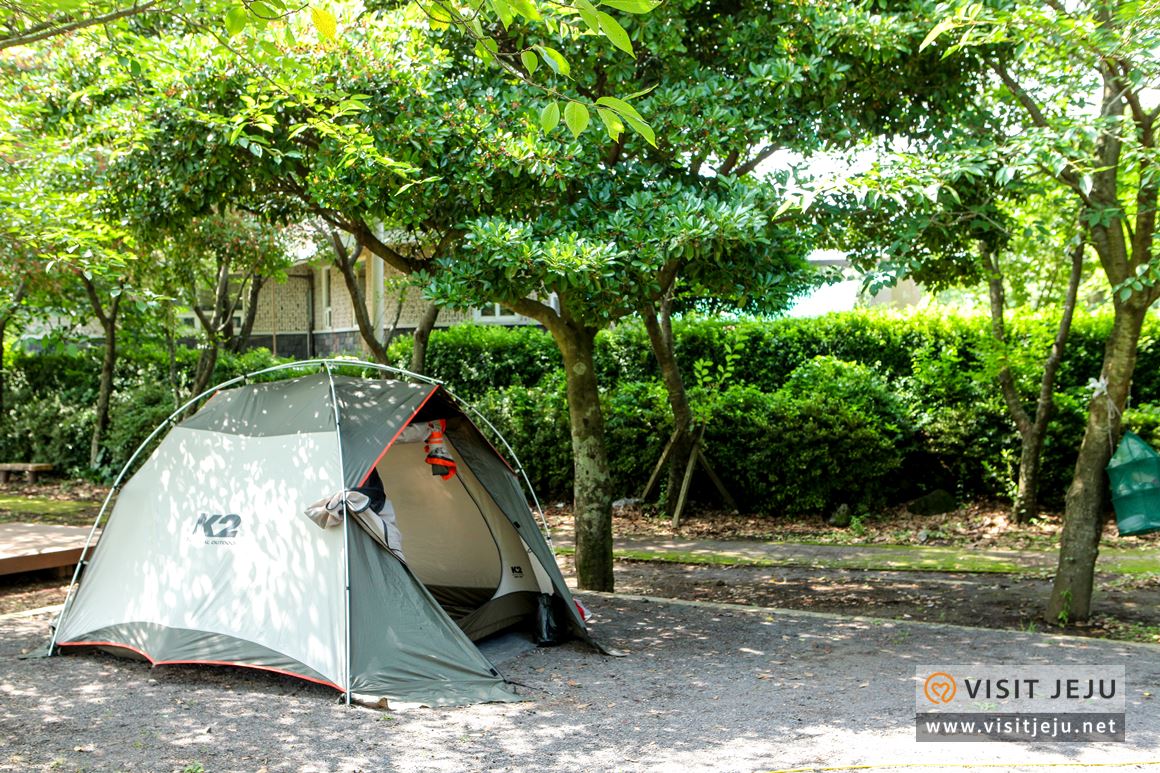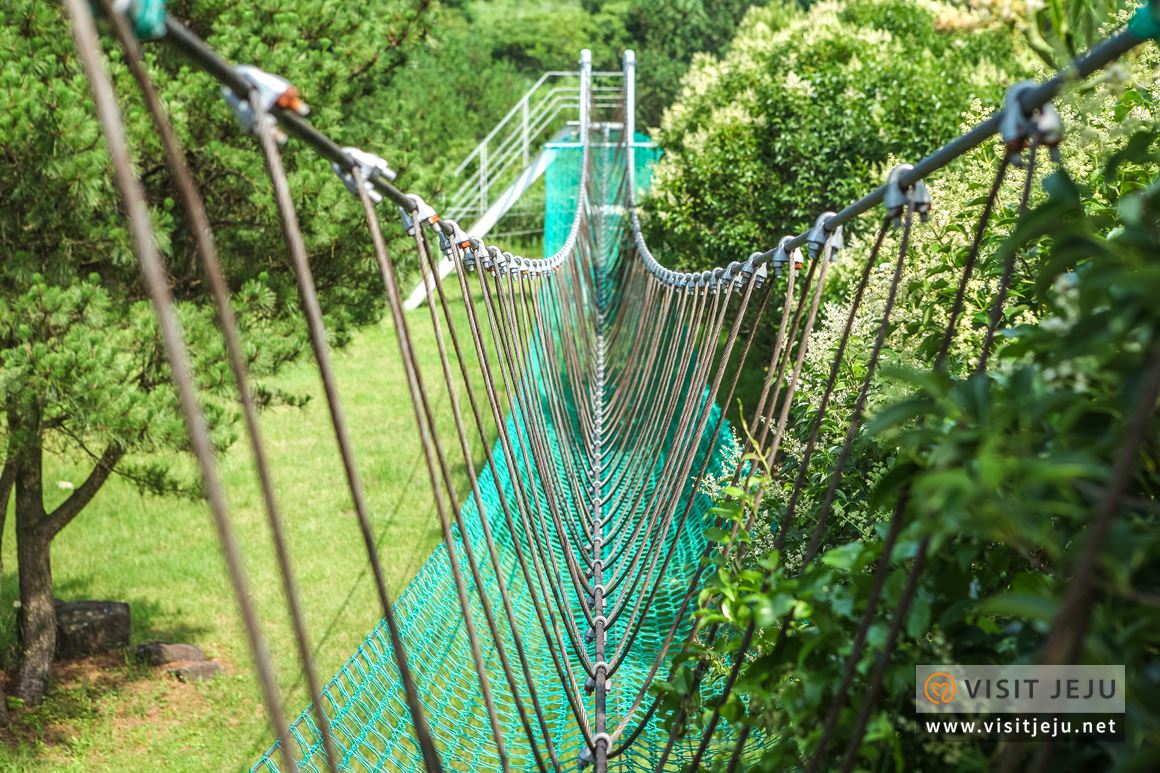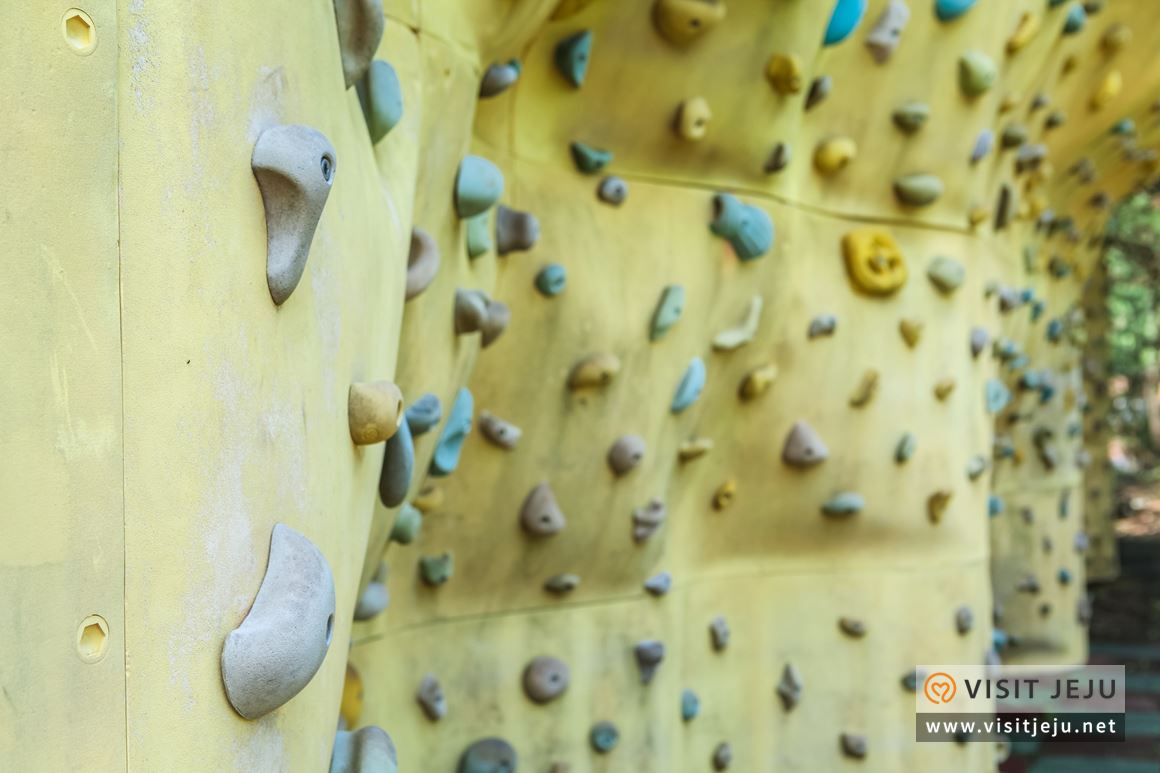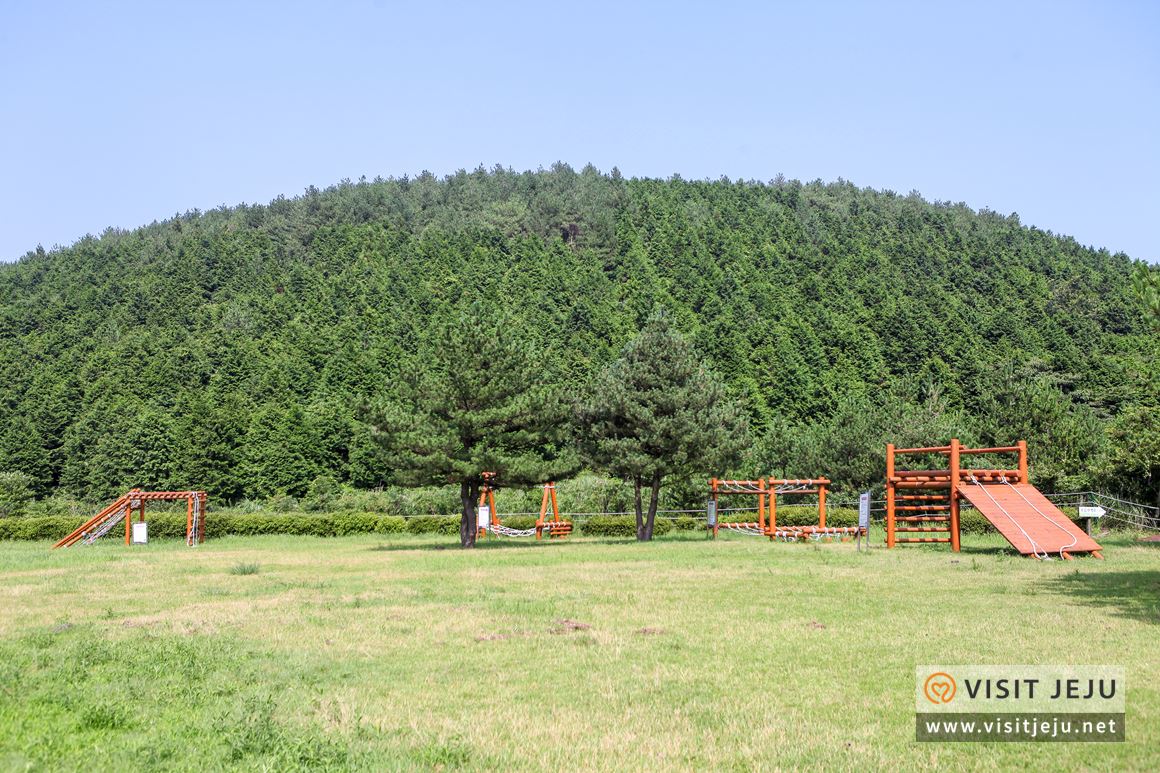 A unique 2-for-1 camping experience!
Jungmun Truth Camp
Located at Cheonjeyeon Park in the Jungmun Tourist Complex, this campground is not just a place to set up your tent, but has programs like walks among fireflies at Jungmun Golf Course, volcanic cone and valley hikes, museum tours, yacht tours, horseback riding and even a trip to the Jungmun 5-day Market! You have a huge range of fun activities to chose from.
Moreover, the campground operators are keenly aware of and working to help revitalize the local economy and culture with experience programs like ceramics making, traditional tea and rice cake making, and more. Jungmun Truth Camp has 24 campsites in total, ranging from four- to six-person lots. Facilities include a convenience store, restrooms, showers, and even an outdoor theater.
You can reserve barbecue equipment in advance, and the campground website has some good camping recipes for you to try, from tteokbokki to beer can chicken. This is an ideal place for travelers who do not have their own equipment but want to enjoy camping at least once.
---
Address 132 Cheonjeyeon-ro, Seogwipo-si
Phone 064-739-1036
Reservations http://www.jungmuncamp.com/page/sub3_1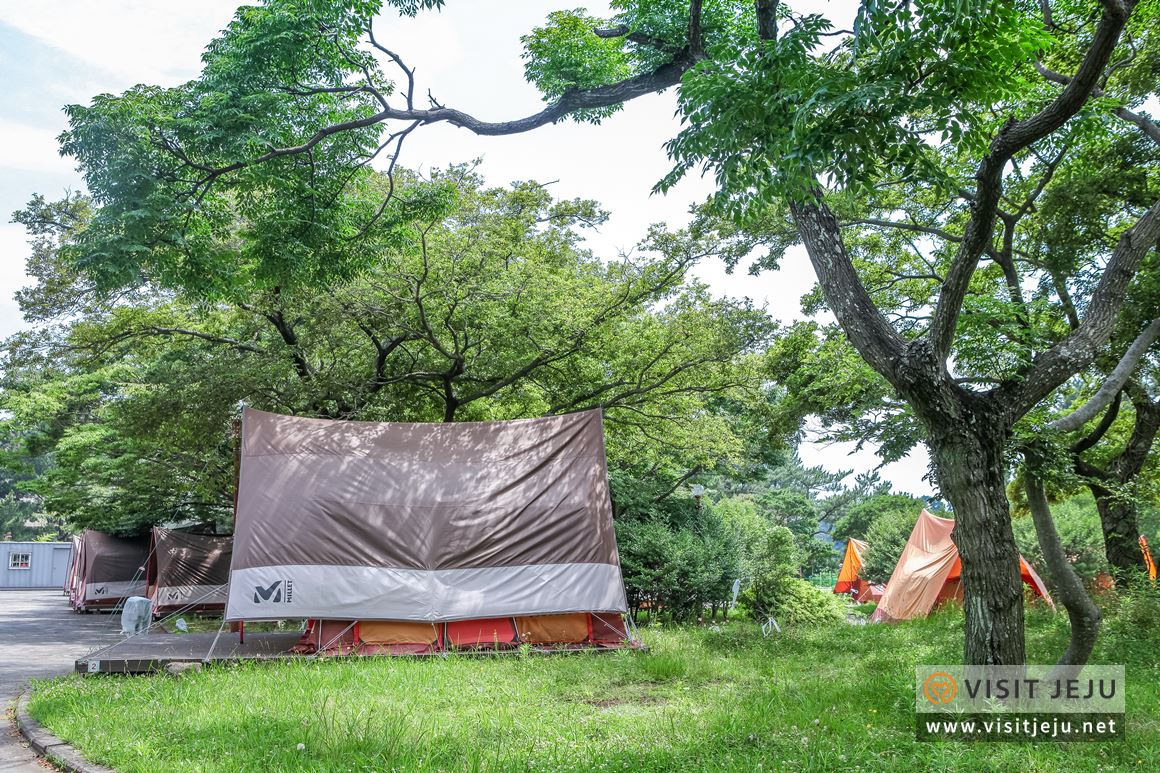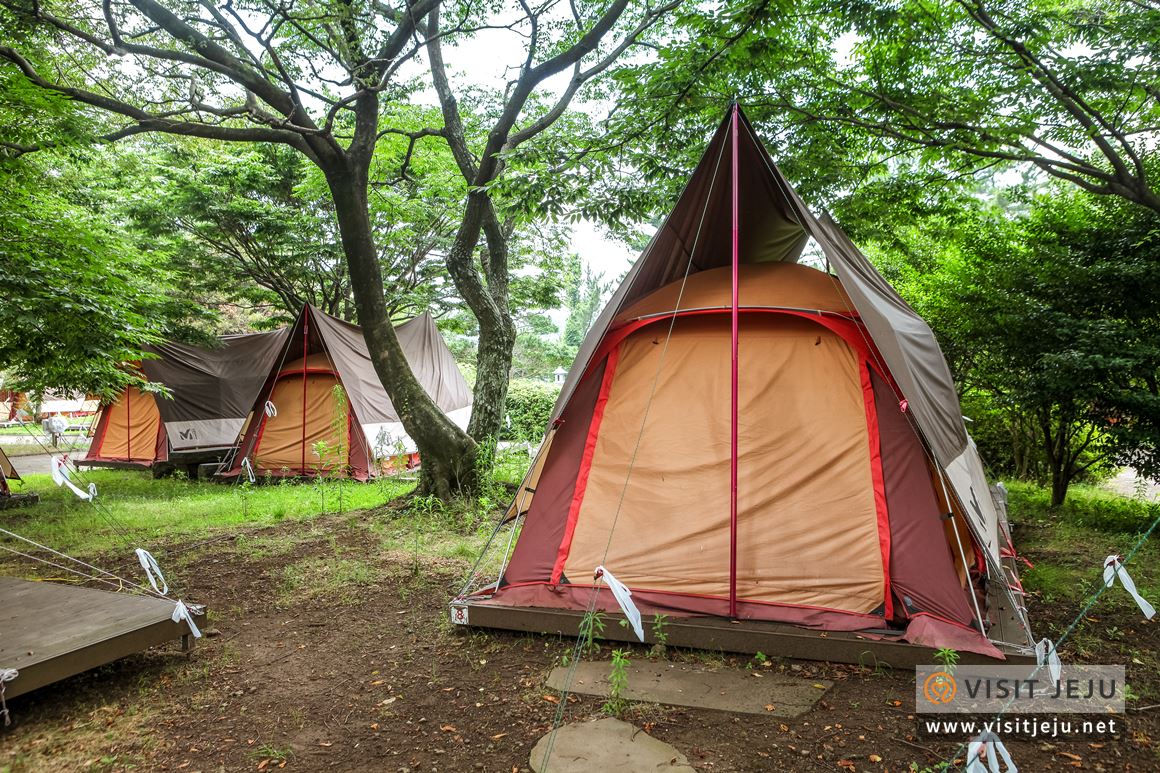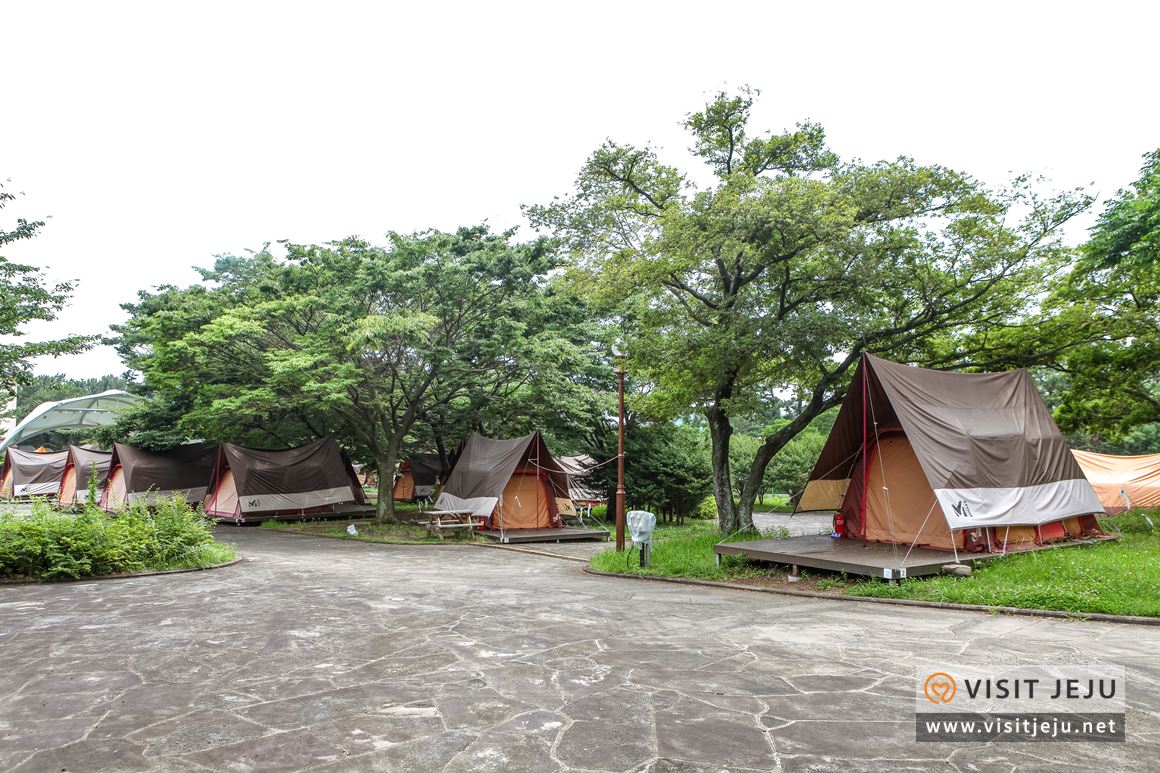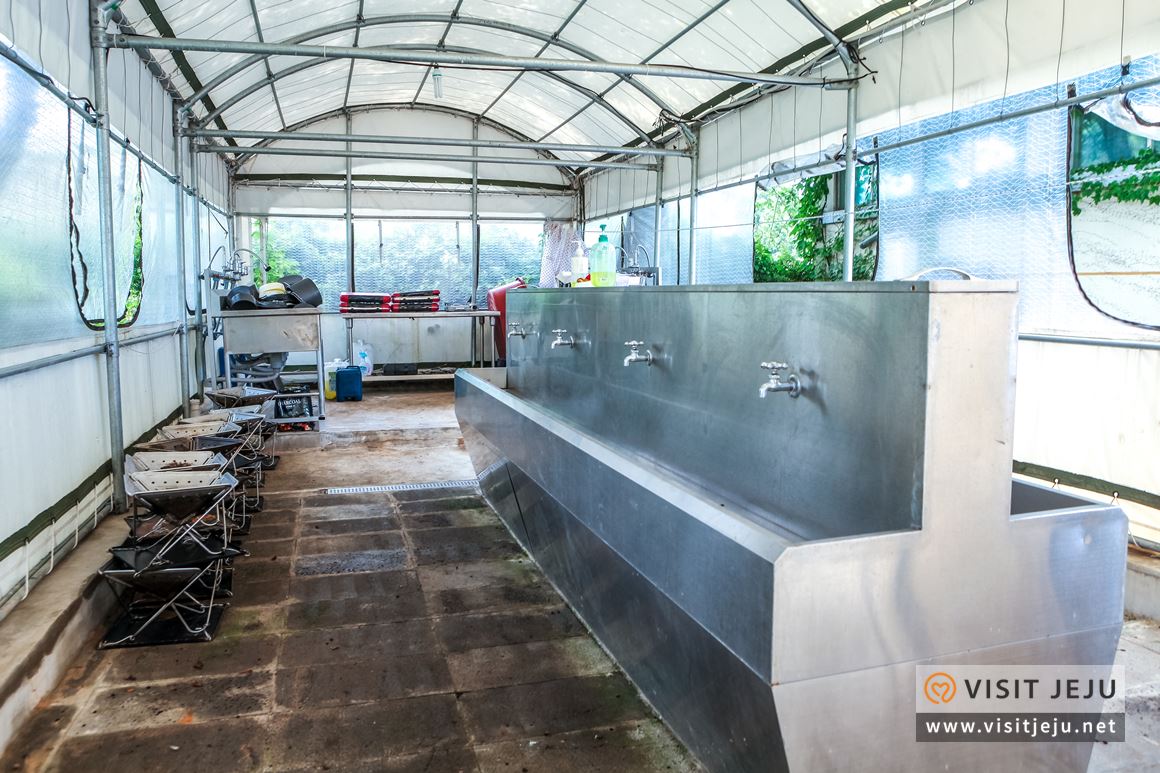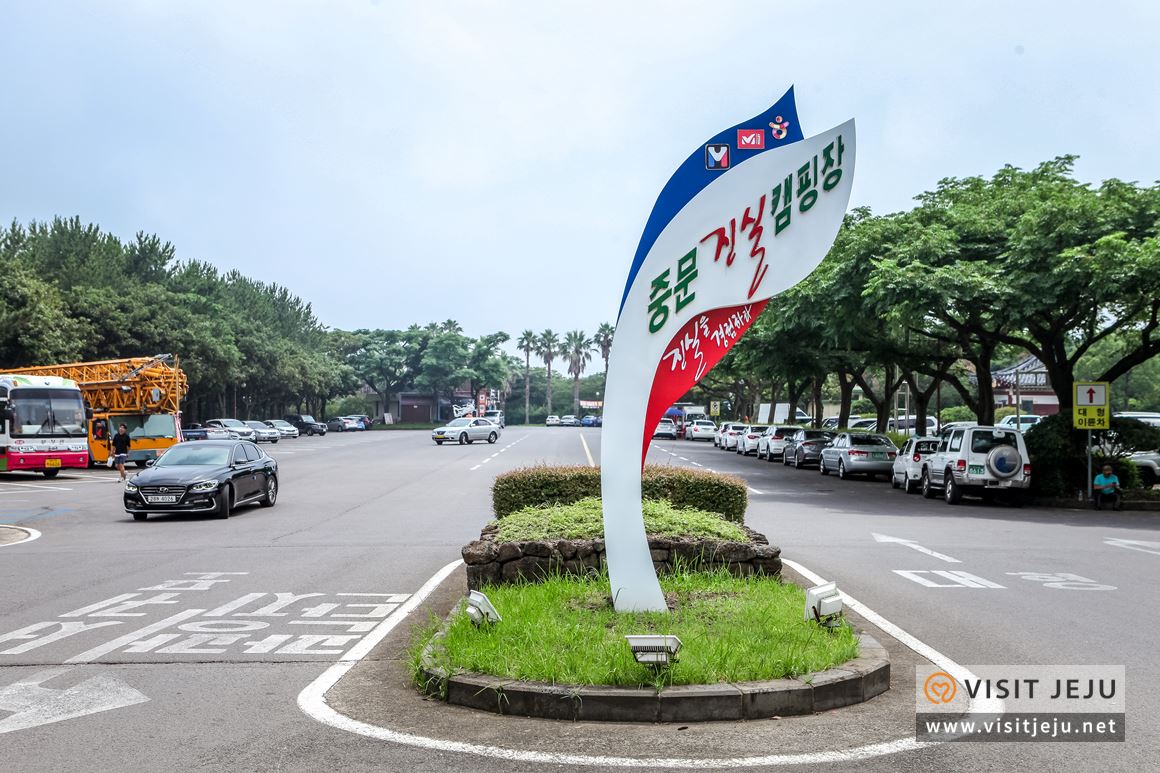 Notice

※ The above information was written on 2017-08-03. Please confirm the information prior to your trip.
※ Unauthorized use of the content above (text, photos and videos) is prohibited and subject to copyright by the Jeju Tourism Organization.